Peanut Butter & Chocolate Acorns. Perfect little bite for kid parties and harvest time. Great DIY kids' craft. Super cute. Fun to make, fun to eat. Perfect Thanksgiving favor.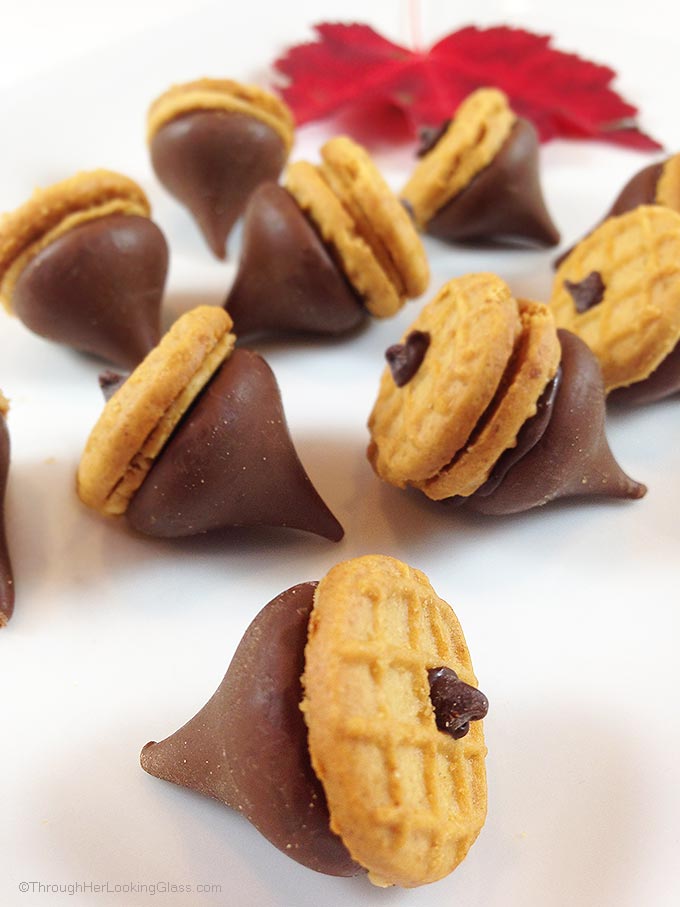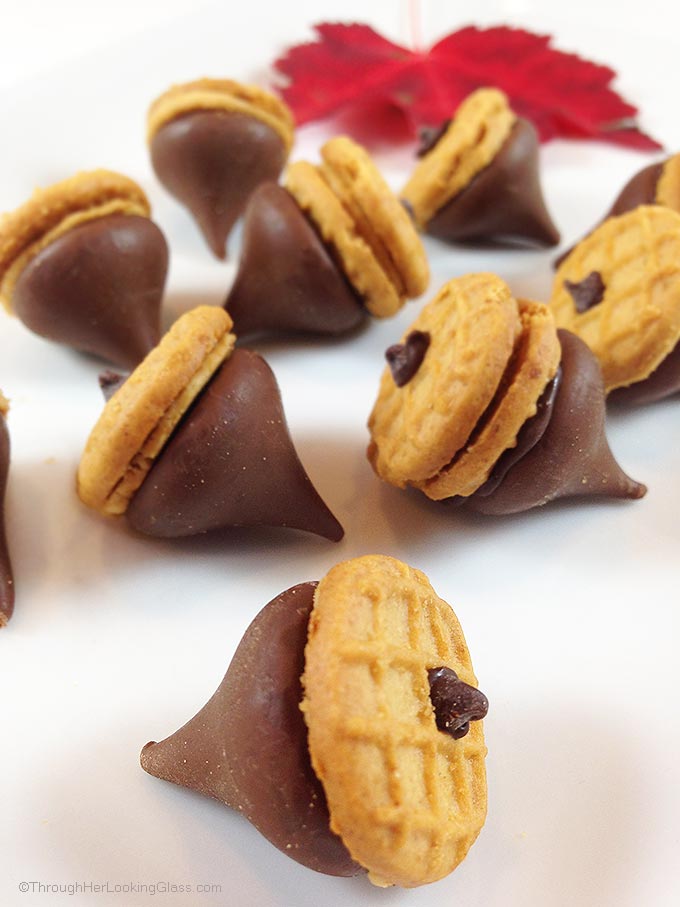 Fall is so wonderful in New England. The nights get cooler, the days crisper. Around here I'm pulling out my cowboy boots and hunting for scarves. The leaves will start morphing into vibrant reds, yellow and oranges in just a few weeks.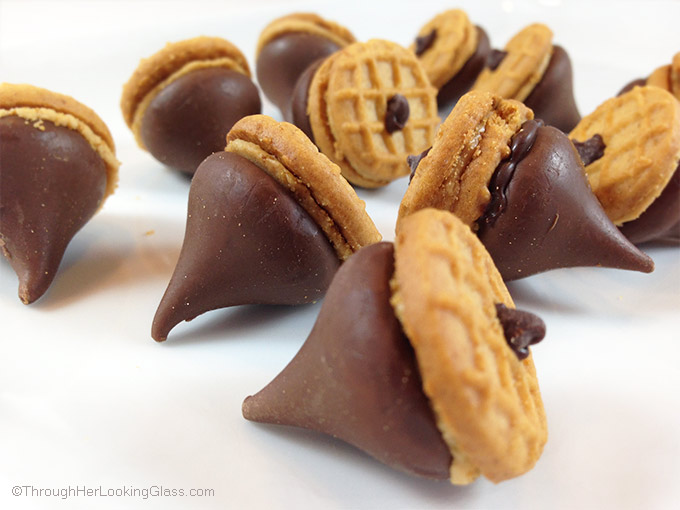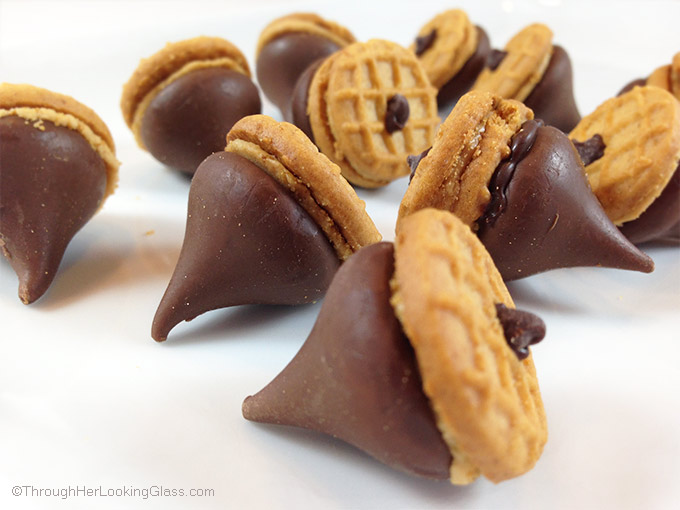 So here's a fun little harvest snack that's cute and quick to make, perfect to usher in the season. Not labor intensive. Not rocket science. These Peanut Butter & Chocolate Acorns are a fun little bite for harvest and fall classroom parties.
They fit the bill. A friend made them for a party last week. Big hit!!! I thought they were so clever, that you should know about them too. 🙂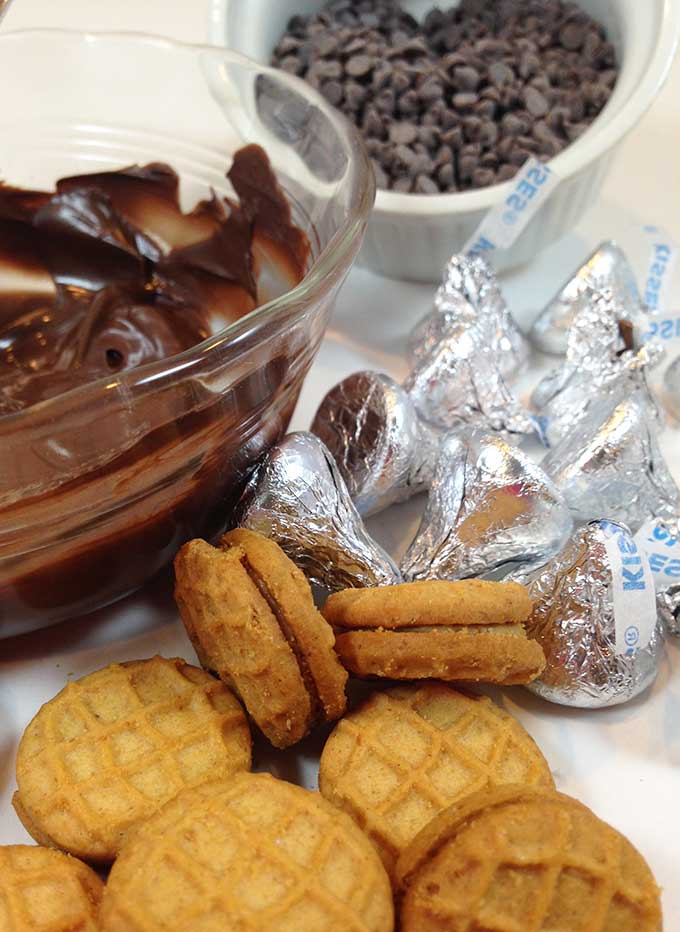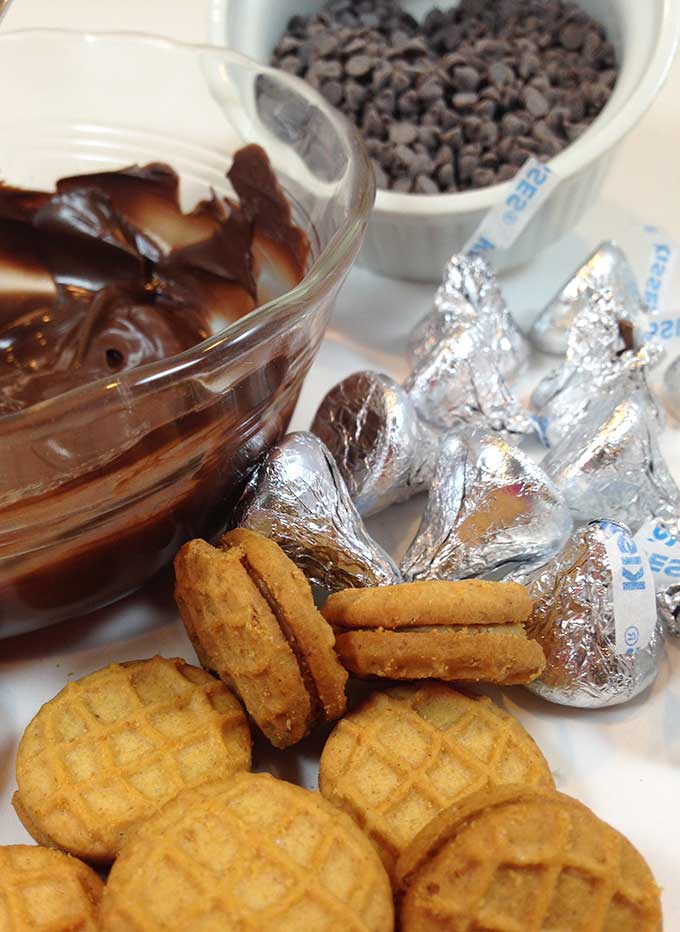 We all know peanut butter and chocolate is the best combo. But these Peanut Butter & Chocolate Acorns are also the perfect little DIY craft. For kids of all ages. Super easy. Super cute. Fun to make, fun to eat.
Pretty much the easiest snack you'll ever make. Use melted chocolate as "glue" to assemble the little acorn stems and caps onto the acorns. You may use tweezers to add the mini chocolate chip "stem".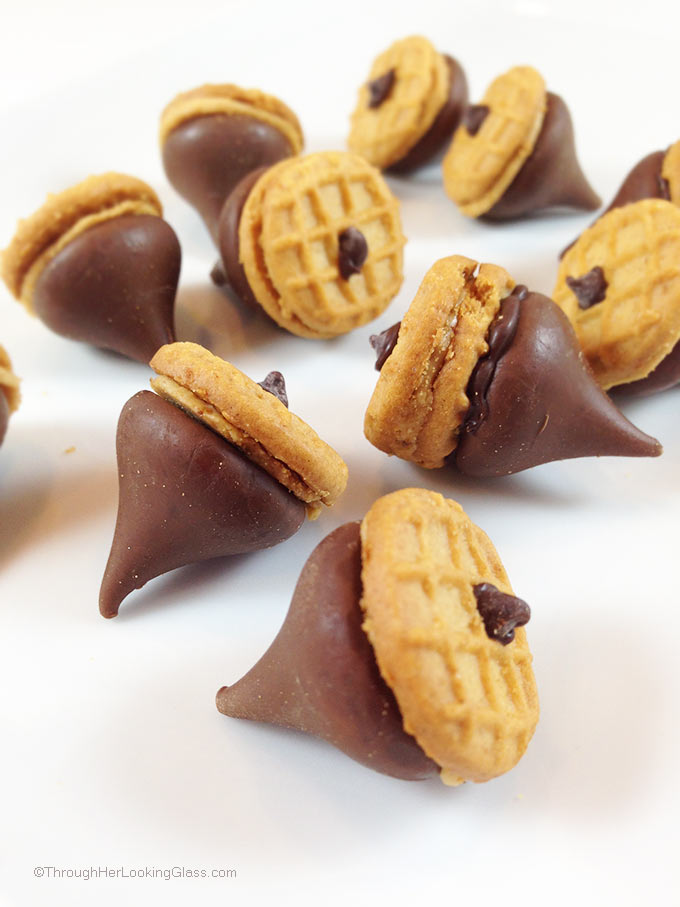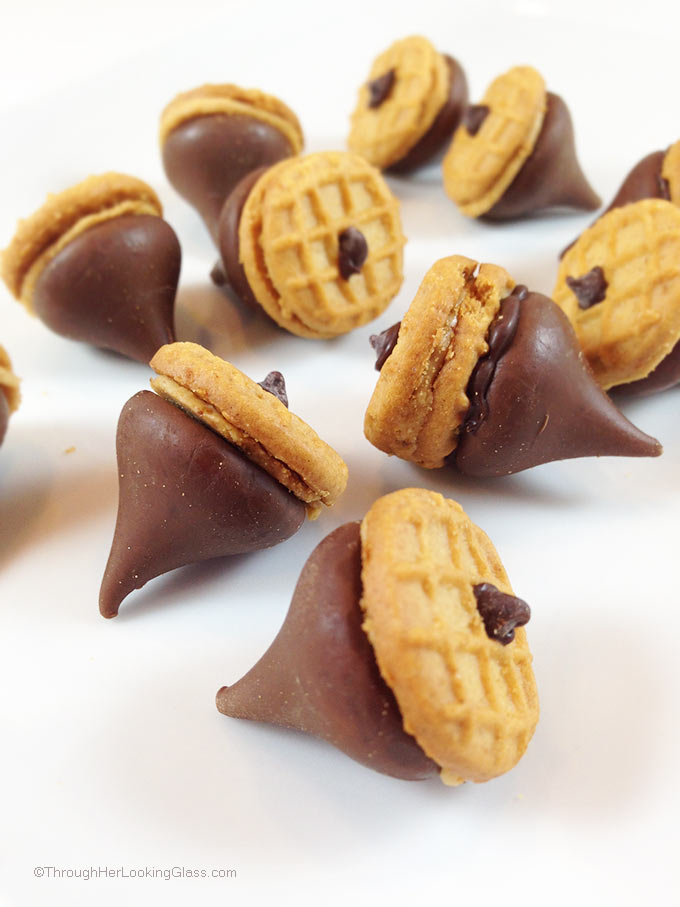 The ingredient list is short!
Nutter Butter Bites
Mini chocolate chips


Acorn-gathering squirrels of all ages might just go nuts over these Peanut Butter & Chocolate Acorns!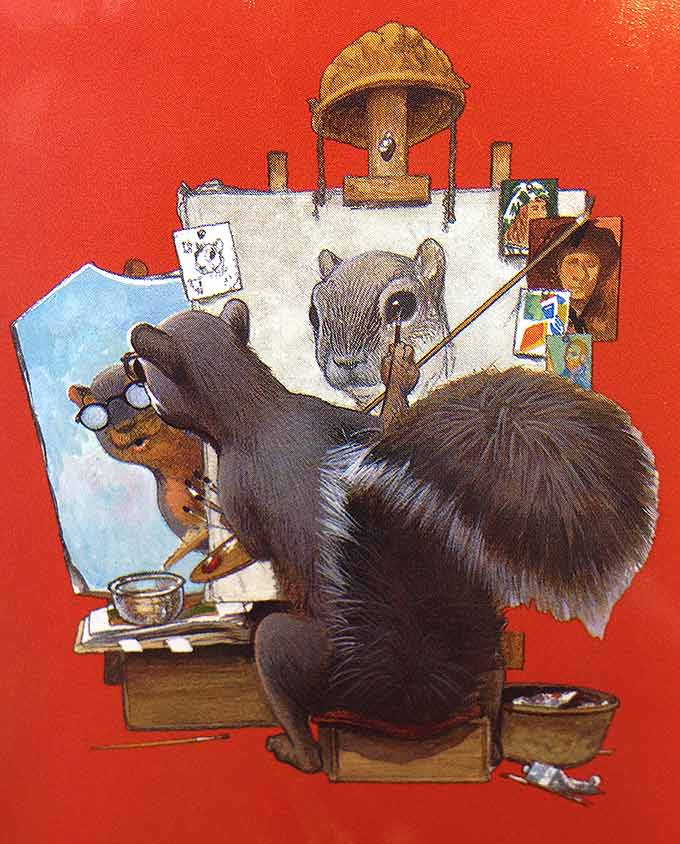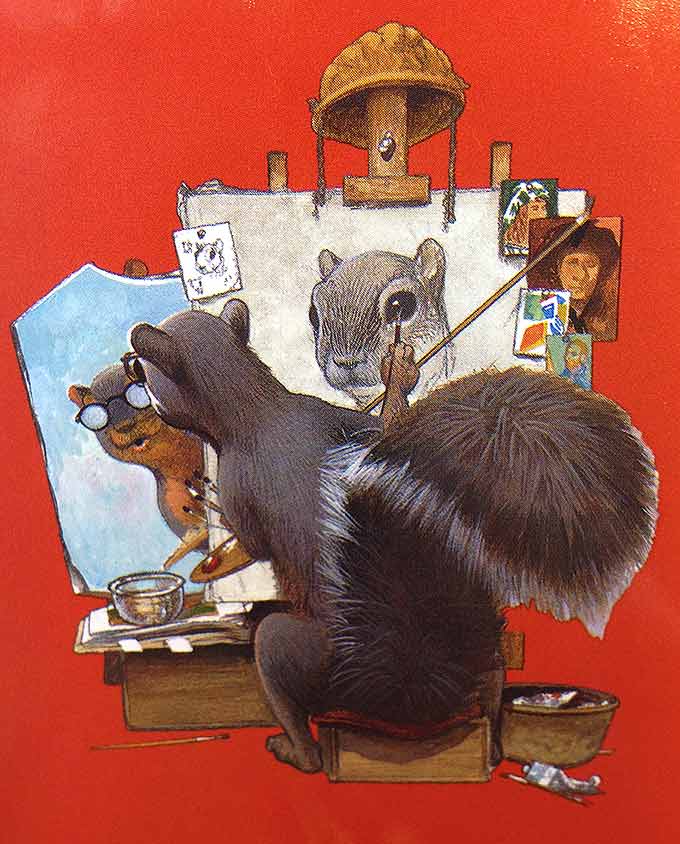 And here's a clever squirrel you gotta love: Micawber . And a book review (by yours truly). Micawber is one of my favorite children's books ever.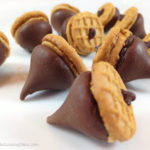 Print Recipe
Peanut Butter & Chocolate Acorns
An easy, fun chocolate and peanut butter DIY snack. Yum!
Ingredients
Nutter Butter Bites

Hershey Kisses

Mini chocolate chips
Instructions
In a microwave-safe dish, melt about 1/8 cup mini chips to use as "glue"

Dip mini-chips in melted chocolate and attach "acorn stems" to Nutter Butter bites.

(It may be easier to use (sterilized!) tweezers than your fingers to attach the mini-chocolate chips - they're so tiny!)

Use peanut butter cookie filling to "glue" Nutter Butter Bite or half Nutter Butter Bite onto Hershey Kisses.

Let chocolate harden a few minutes and serve.
You may also enjoy: Grasshopper Oreo Cookie Pops