Creamy homemade pumpkin ice cream is studded with crunchy sugared pecans! This gourmet Sugared Pecan Pumpkin Ice Cream is easy to make and uses pumpkin puree and fresh cream.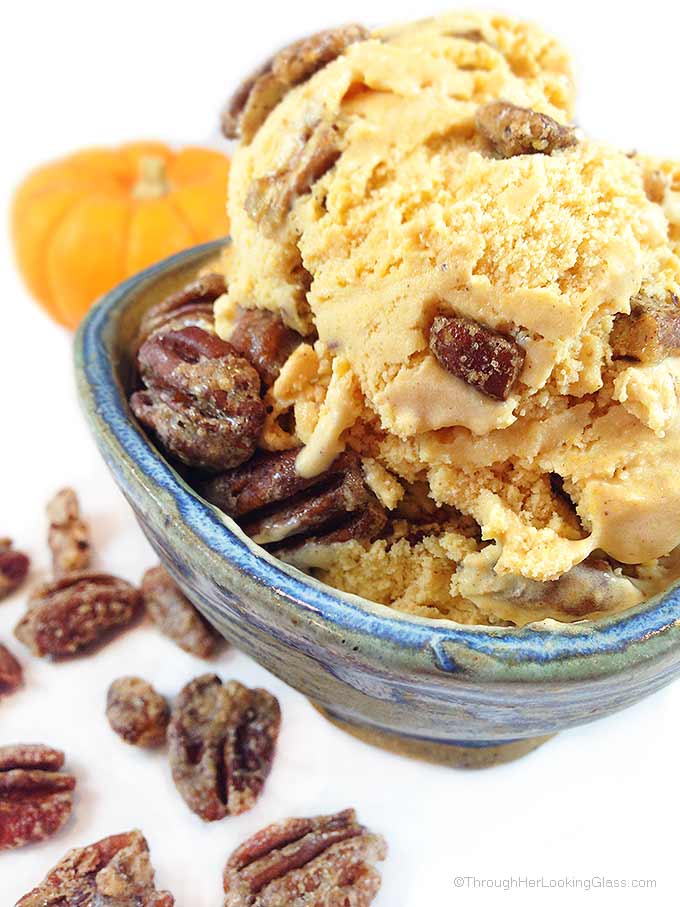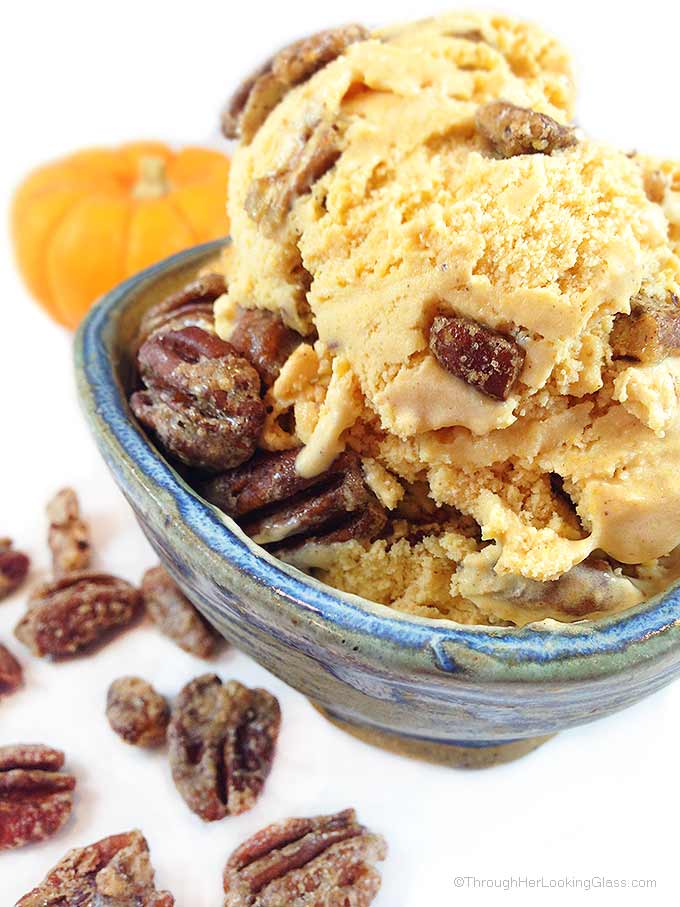 So I got a little carried away in the kitchen this past week. Made Sugared Pecan Pumpkin Ice Cream. The holidays are not so far away (gulp) and maybe I have pumpkin pie on the brain.
First I made Pumpkin Spice Sugared Pecans. Then one thing led to another and I was dreaming about pumpkin pie with sugared pecans.
And then, THEN… I got thinking about ice cream. Pumpkin ice cream. The rest is history. (This recipe is adapted from the Ben & Jerry's Homemade Ice Cream & Dessert Book. Many thanks Ben & Jerry!)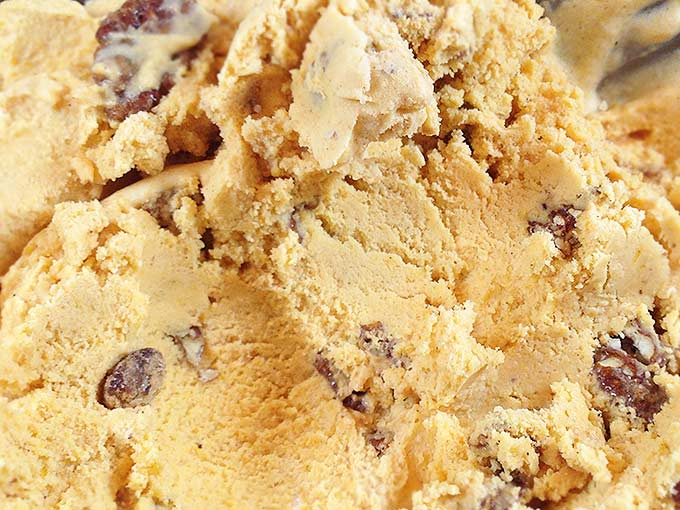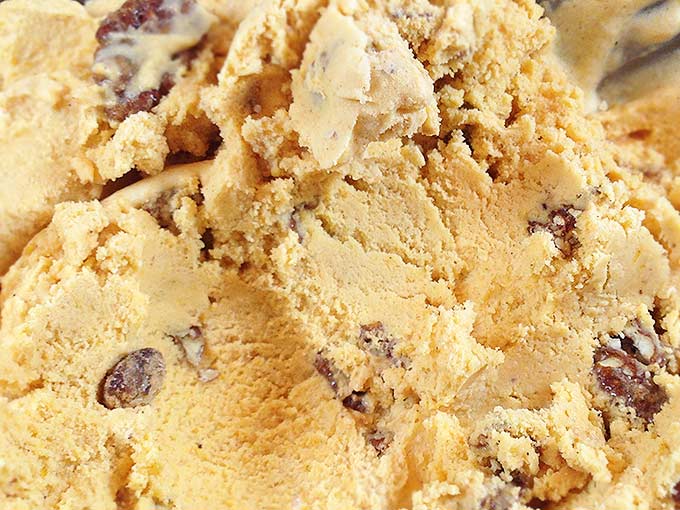 This Sugared Pecan Pumpkin Ice Cream reminds me of pumpkin pie. It's creamy and delicious, uses canned pumpkin (I had Libby's in the pantry) and freshly grated nutmeg and cinnamon. This recipe is quick and easy to make, and processes in your ice cream maker.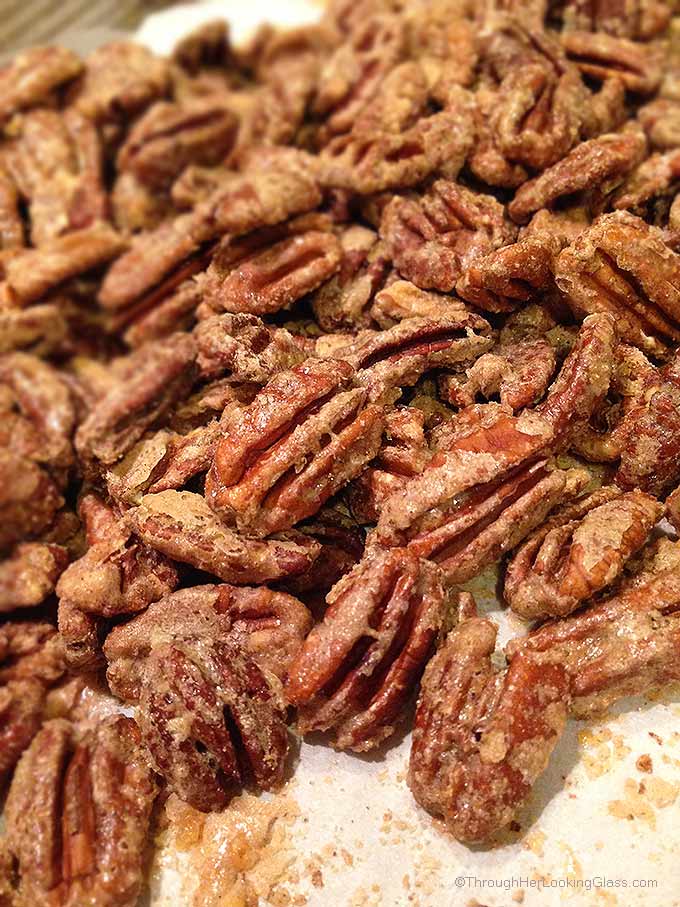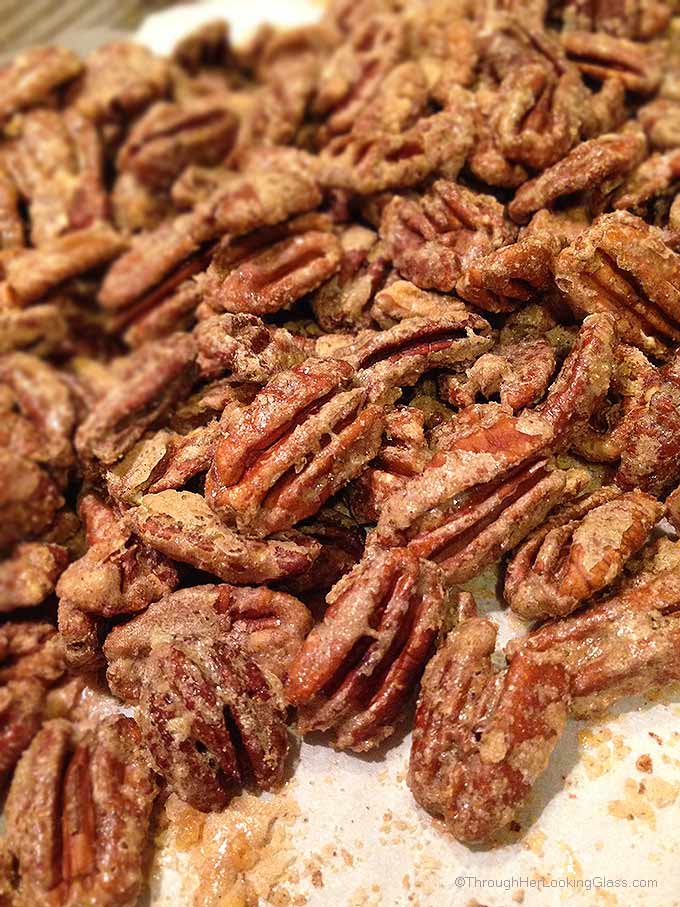 How to make Sugared Pecans:
Sugared Pecan Pumpkin Ice Cream can be made with either Sugared Pecans or Pumpkin Spice Sugared Pecans, your choice. Links for the sugared pecan recipes are listed below.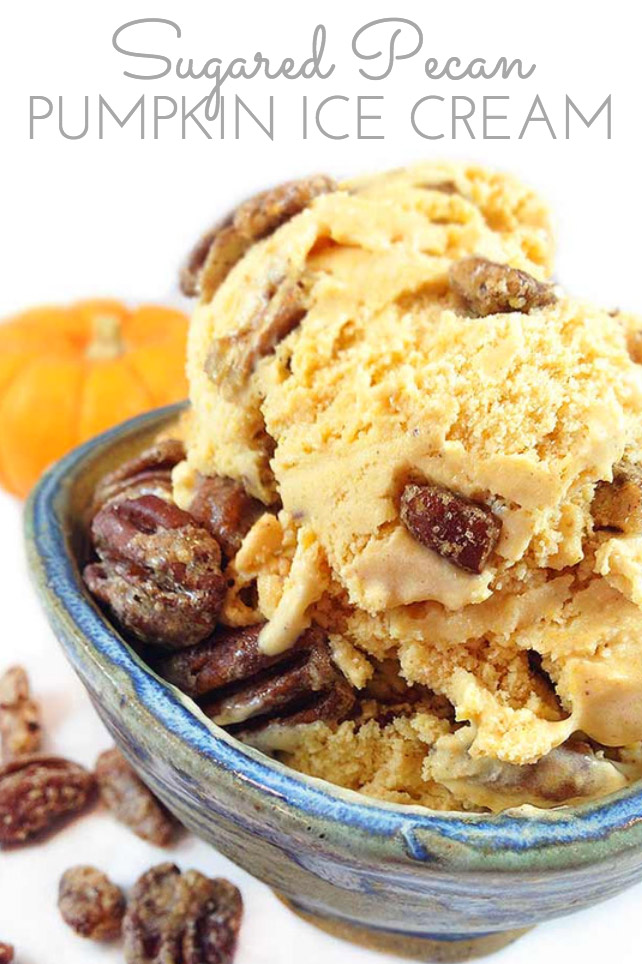 The pecan recipes above make 2 pounds each, but only 1 cup of the sugared pecans is needed to make a generous quart of Sugared Pecan Pumpkin Ice Cream.

You can easily cut the pecan recipes down to use in this ice cream, though I recommend making the whole 2 pounds. Extra candied nuts are perfect for snacking during the holidays and make yummy Christmas gifts that are greatly appreciated.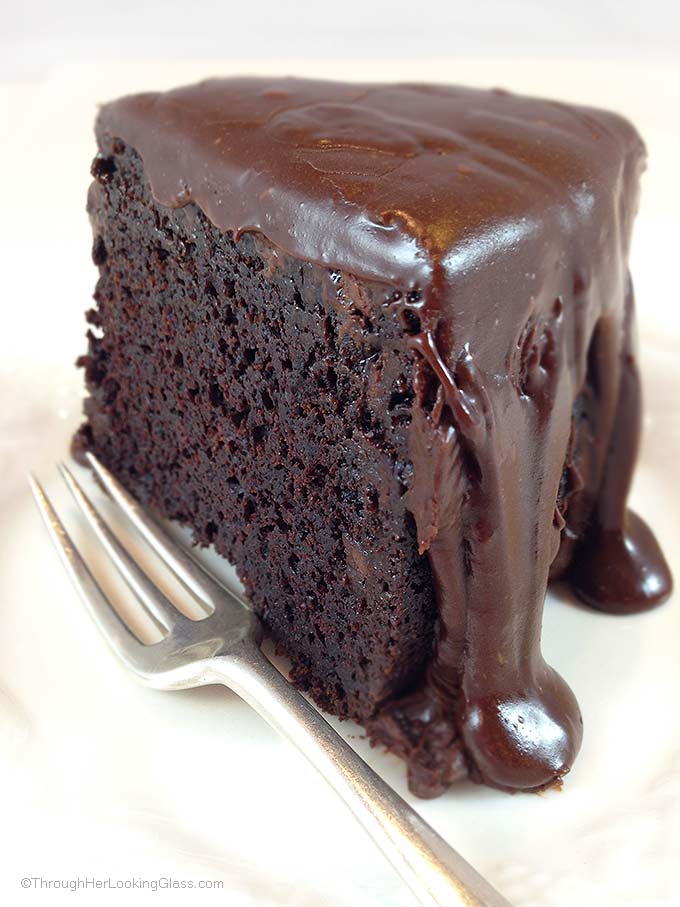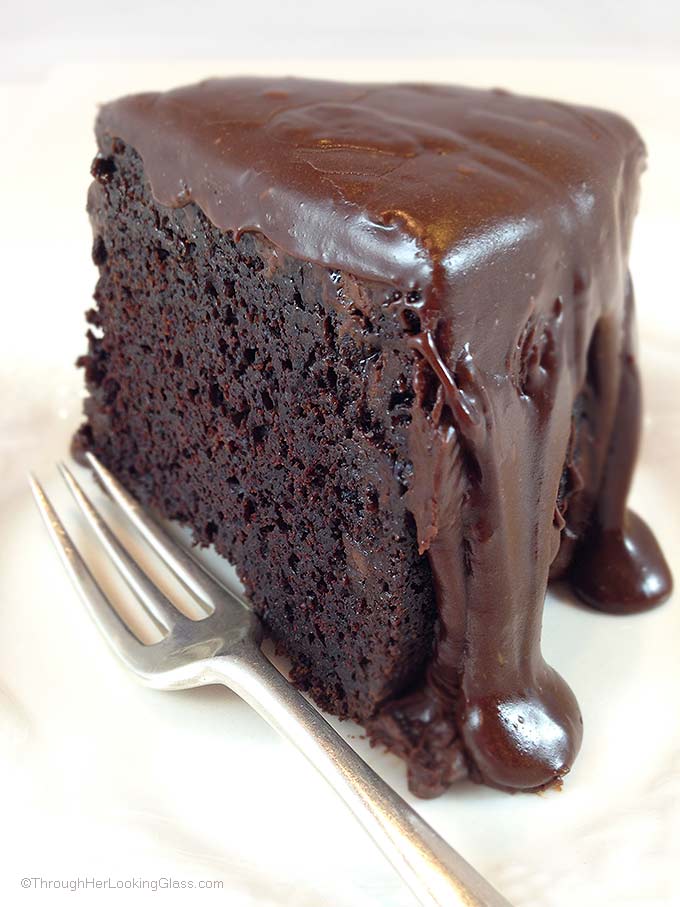 This ice cream is perfection alongside a slice of Famous Brick Street Chocolate Cake. (Not that I would know, lol.)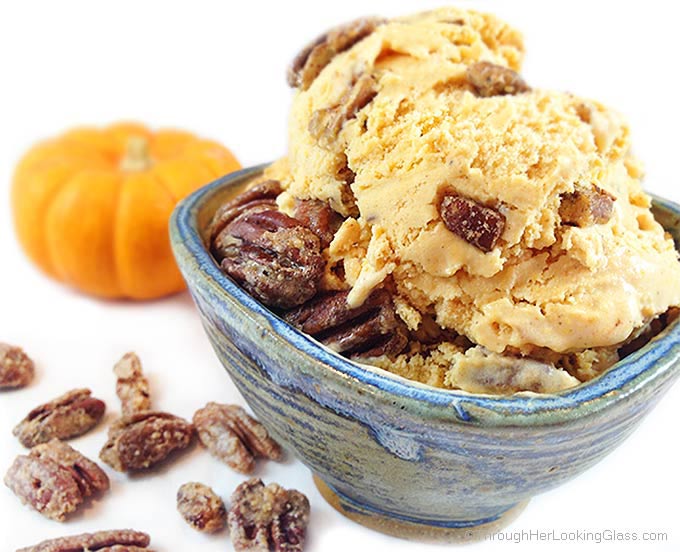 Other pumpkin recipes you may enjoy: Homemade Pumpkin Soup , Maple Pumpkin Spice Latte, and Best Pumpkin Bread Recipe.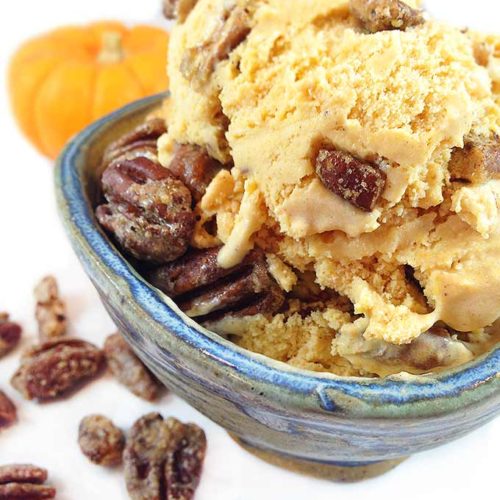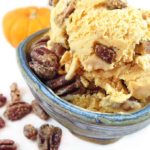 Print Recipe
Sugared Pecan Pumpkin Ice Cream
Creamy and delicious pumpkin ice-cream reminds me of pumpkin pie. Gourmet ice cream perfect for the holidays!
Servings:
1
generous quart
Ingredients
Ice Cream
2

large eggs

3/4

cup

sugar

2

cups

heavy cream or whipping cream

1

cup

milk

1

cup

unsweetened canned pumpkin

1

teaspoon

freshly grated nutmeg

1

teaspoon

ground cinnamon

1

cup

coarsely broken sugared pecan halves
Sugared Pecans
2

pounds

shelled pecan halves

2

egg whites

2

teaspoons

cold water

1

cup

sugar

2

teaspoons

cinnamon

1/2

teaspoon

salt

1/2

teaspoon

freshly grated nutmeg
Instructions
Ice Cream
Mix cream and milk together in a saucepan and heat over medium-low heat.

Meanwhile, separately, whisk eggs in medium mixing bowl 'til light and fluffy.

Slowly whisk the sugar into the egg mixture, a little at a time until it's thoroughly combined, then 1-2 minutes more.

When the cream/milk mixture reaches 140°, remove from heat.

Very slowly add in about 1/3 of the hot cream/milk mixture to the egg/sugar mixture, whisking quickly the whole time 'til blended. (This "tempers" the eggs so they don't scramble when added.)

Once thoroughly blended, add in the remaining cream/milk mixture.

Return custard to sauce pan and heat on medium low heat until the mixture reaches 175°. (This kills off any harmful bacteria.)

Chill throughly until mixture is a minimum of 40°. (You want it very cold so it freezes well in the ice cream maker.)

In a mixing bowl, transfer 1 cup of egg/cream mixture.

Add pumpkin, nutmeg and cinnamon and stir 'til mixed.

Add pumpkin mixture to remaining cream base and blend thoroughly.

Transfer to an ice cream maker and process according to manufacturer's instructions.

When almost frozen, add in sugared pecans.

Eat soft or freeze 4-6 hours until hard.
Sugared Pecans
Place pecans in a large mixing bowl.

Separately, froth egg whites and cold water together.

Pour over pecans and mix thoroughly.

Stir in remaining ingredients: sugar, cinnamon, salt and nutmeg.

Transfer to a large baking or roasting pan.

Bake at 225 degrees, uncovered for one and a half hours.

Stir every thirty minutes.

Cool, then store in an airtight container.
You may also like: Jim Beam Toasted Pecan Ice Cream