If you've ever wondered How to Make Chocolate Whipped Cream, today's the big day! Real, fresh whipping cream is combined with instant chocolate pudding mix to create a stabilized Chocolate Whipped Cream that's excellent for pies, trifles, cakes and more. This easy to make recipe comes together in about 5 minutes.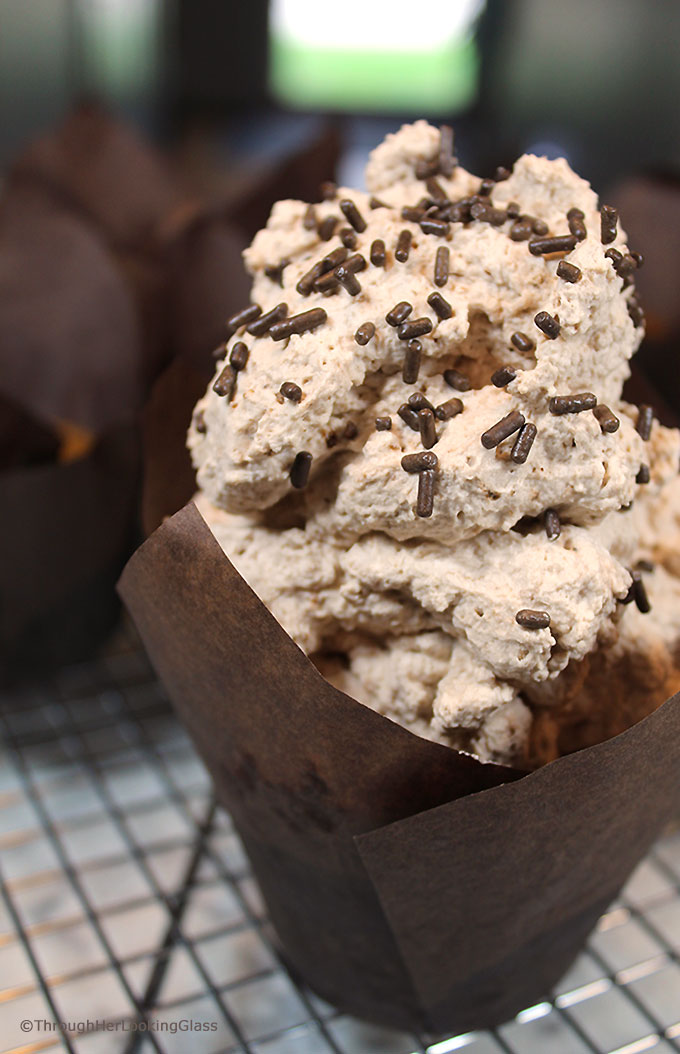 There's lots o' drama in my kitchen today. And I'm not talking the he said she said. I'm talking the best kind…culinary drama!
I'm having a ball piling up chocolate whipped cream onto the homemade cupcakes I just baked and snapping pics as I go. Different strokes for different folks, eh? Ha ha.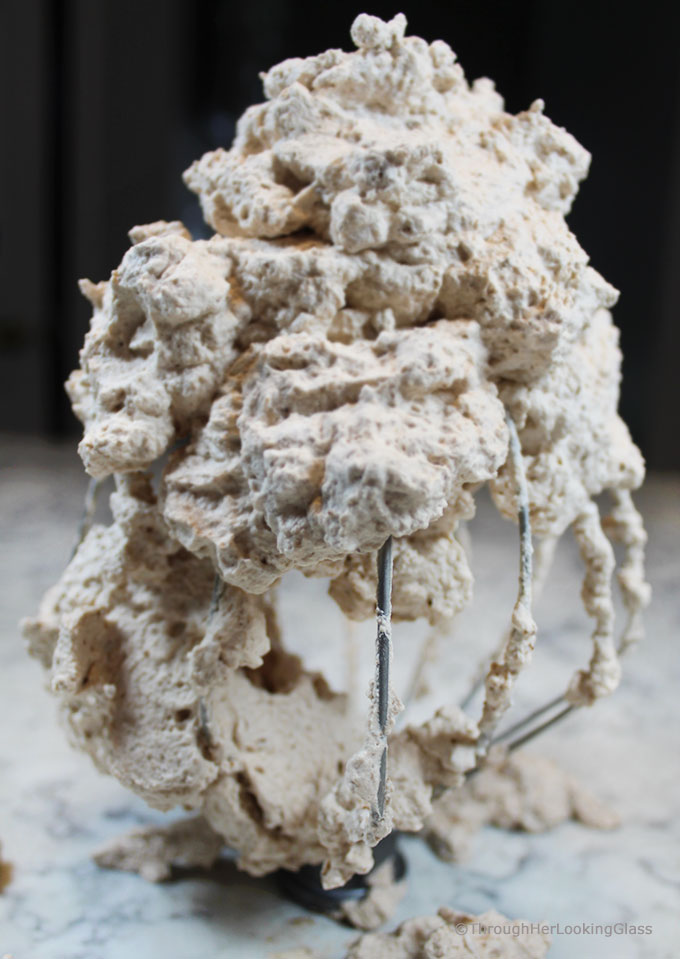 I've always wanted to whip up some Chocolate Whipped Cream for use in trifles, on cupcakes and as a hot chocolate topper in the cooler months.
If you love regular whipped cream, you'll adore this easy chocolate flavored whipped cream.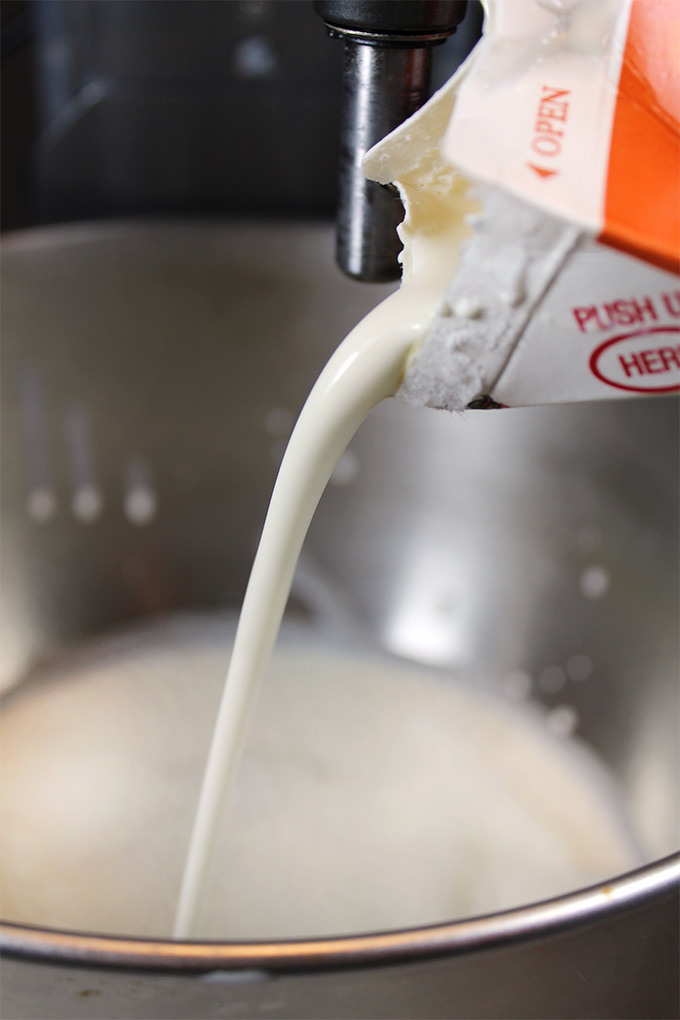 The neat thing about whipping cream is that it doubles in volume once it's whipped. So if you're needing two cups of whipped cream, you only need one cup of heavy whipping cream or heavy cream.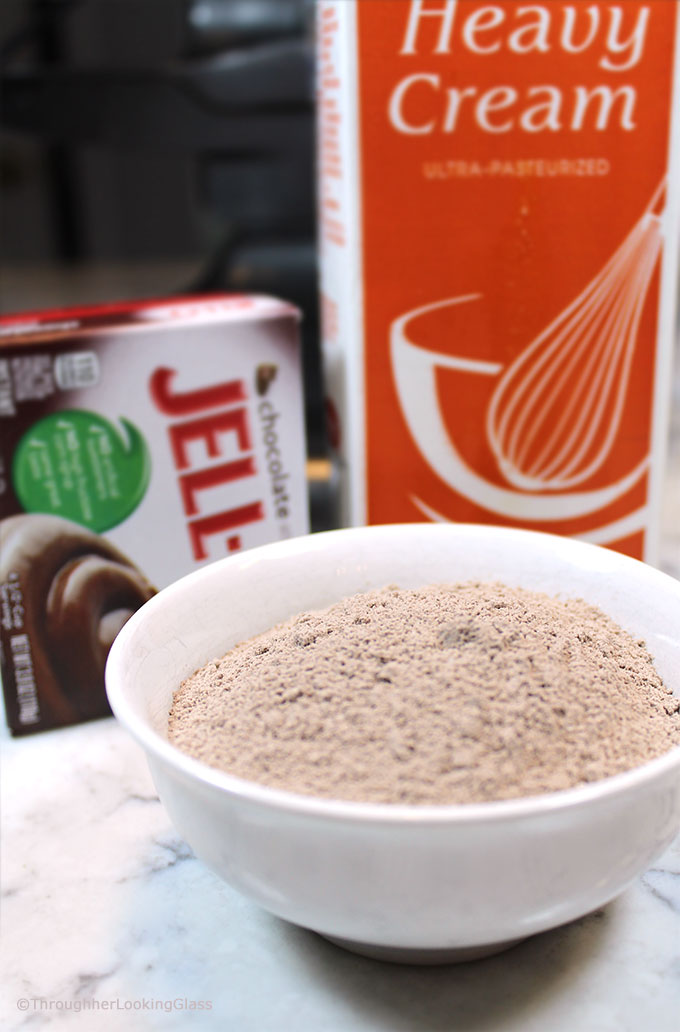 This recipe makes 2 cups of chocolate whipped cream, which is enough for  8-10 generous dollops on pie slices or hot chocolate.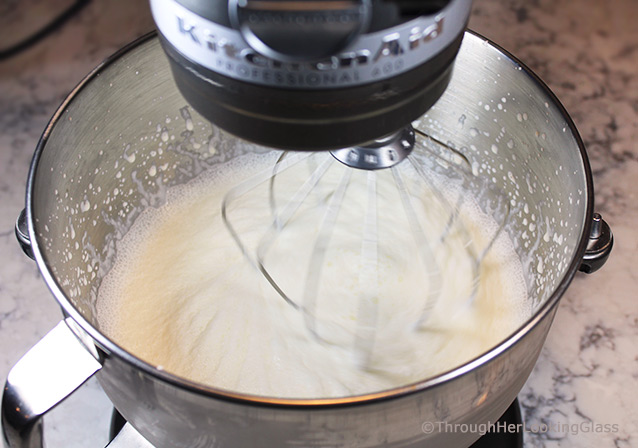 Sprinkle in the instant chocolate pudding mix just as the beaters start leaving a trail…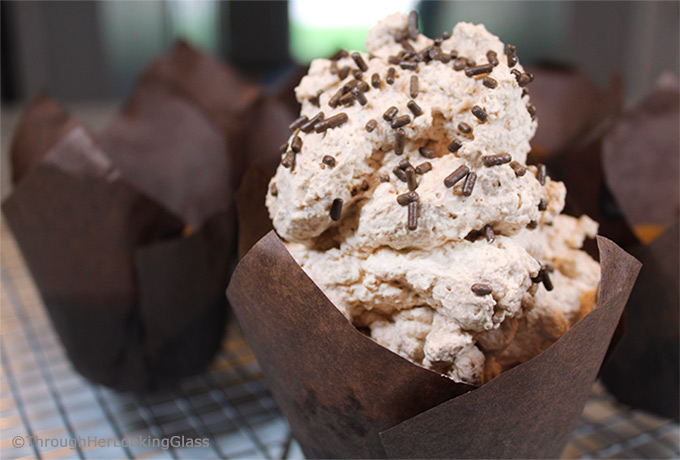 I got the idea to add instant pudding mix to whipped cream from a reader, who makes my regular stabilized whipped cream recipe often and told me how she makes other flavored whipped creams. This recipe works well with various flavors of instant pudding, not just chocolate.

Tips for Making Chocolate Whipped Cream:
Chill your bowl and beater(s) for 10-15 minutes in the refrigerator.
Make sure your heavy whipping cream is cold, right from the refrigerator.
Use 1 cup of liquid heavy whipping cream (or heavy cream) for every 2 cups of whipped cream needed.
Don't panic if you only have heavy cream in the house. Both heavy whipping cream and heavy cream will work to make whipped cream.
Use this chocolate whipped cream immediately after whipping. The whipped cream will set its shape in a short time, because there's gelatin in the instant pudding mix. So make the whipped cream, then use it in your cakes, pies and trifles. Or dollop onto pie, cup cakes or hot chocolate.
Refrigerate leftovers promptly.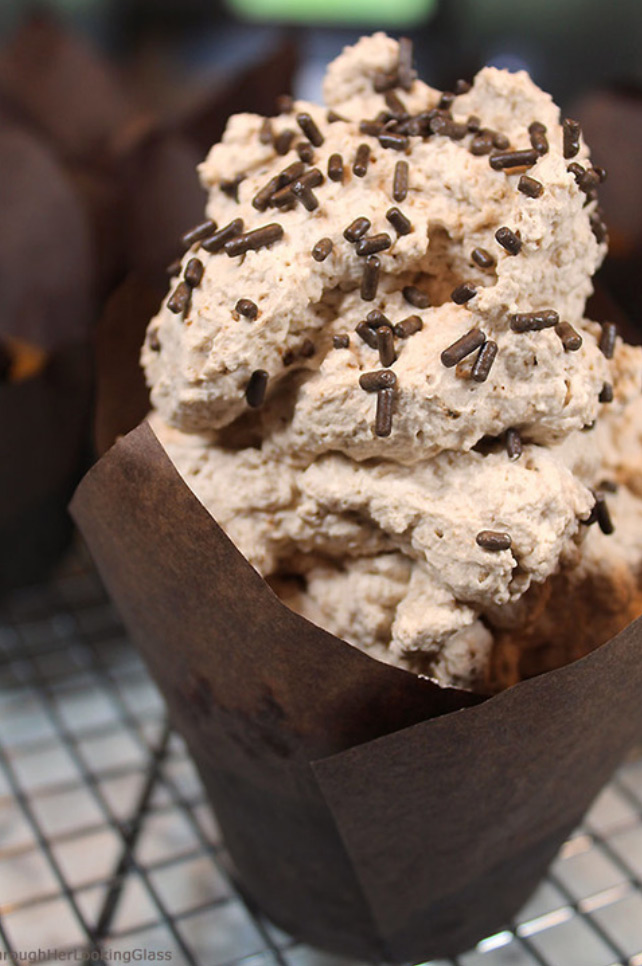 If you like Chocolate Whipped Cream, try these other great whipped cream recipes: White Chocolate Ganache Whipped Cream, Peanut Butter Whipped Cream and Starbucks Coffee Whipped Cream.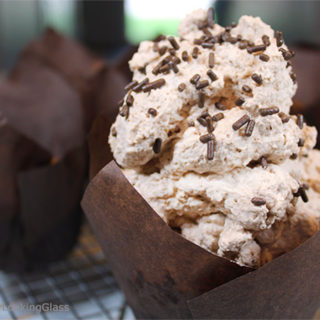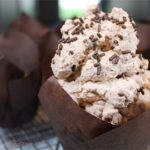 Print Recipe
How to Make Chocolate Whipped Cream
Ingredients
1

cup

heavy whipping cream

cold

3

tablespoons

instant chocolate pudding mix
Instructions
Place metal bowl and beaters in refrigerator to chill for 10-15 minutes.

Pour heavy whipping cream into chilled bowl.

With electric or electric stand mixer, whip until beaters are just starting to leave a trail.

Sprinkle in instant chocolate pudding mix.

Continue whipping, just until soft peaks form.

This whipping cream will be stabilized, meaning it will hold its form.

(There is gelatin in the instant pudding mix.)

So once it's whipped up, you'll want to use it immediately, dolloping on a pie, trifle, hot chocolate, cupcakes etc.

It will stay in the shape you put it, and have a harder consistency than traditional whipped cream.

It will also hold up better in between cake layers, as frosting, in trifles etc.

Desserts using Chocolate Whipped Cream should be refrigerated, as should leftovers. If you're lucky enough to have any.
You may also like: How to Make Sweet Stabilized Stiff Whipped Cream