Sweet (Stabilized) Stiff Whipped Cream: the perfect topping for cakes, pies, parfaits and summer desserts! It is delicious and holds its shape, even in the heat.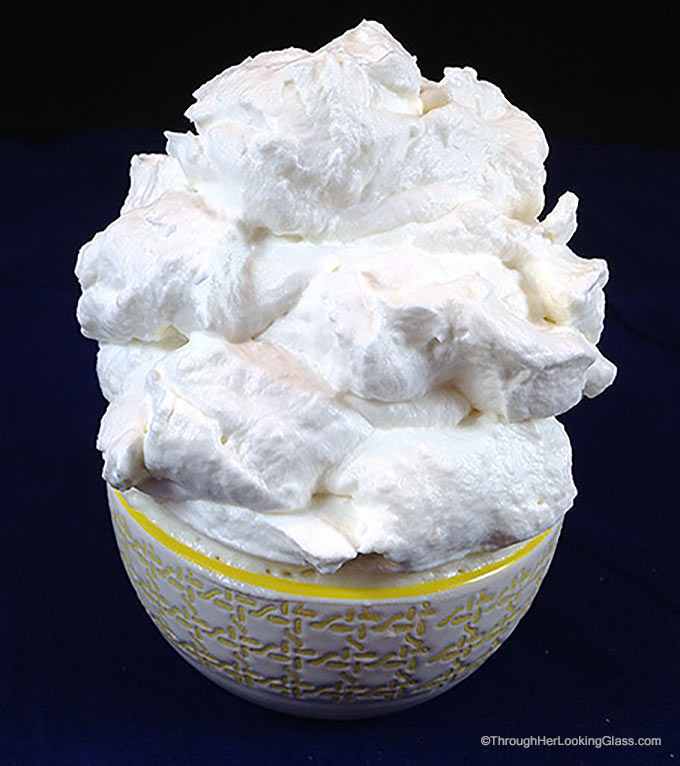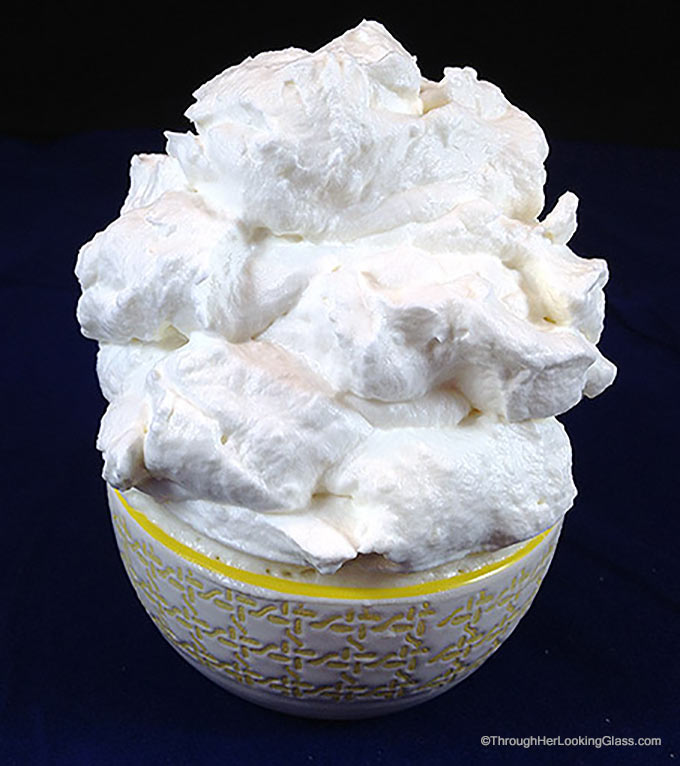 I've been asked more than a few times how my whipped cream stays so pretty and holds its shape. Even in the heat.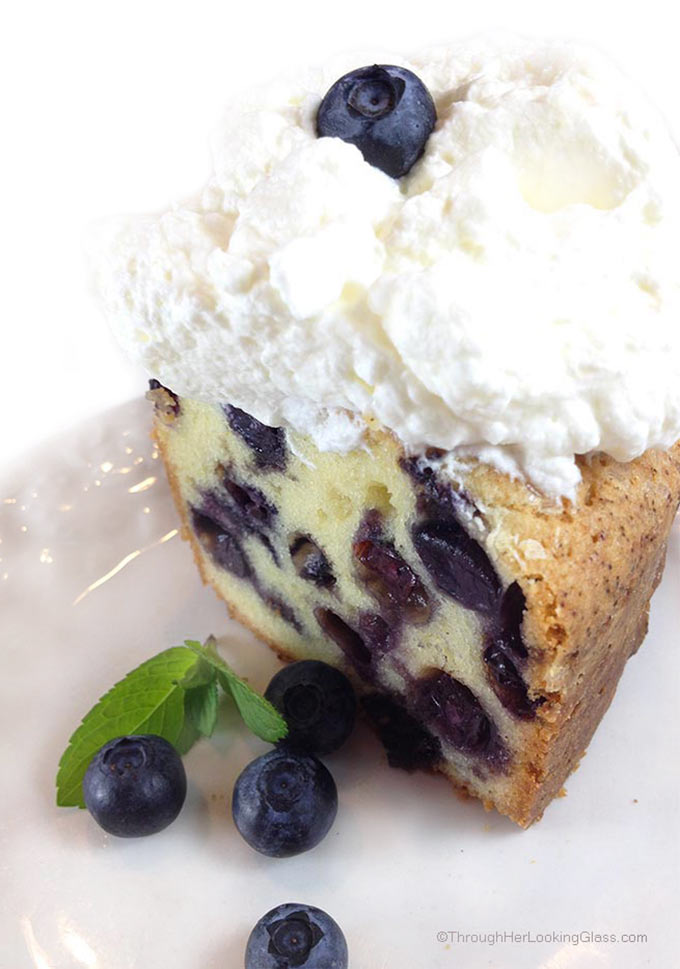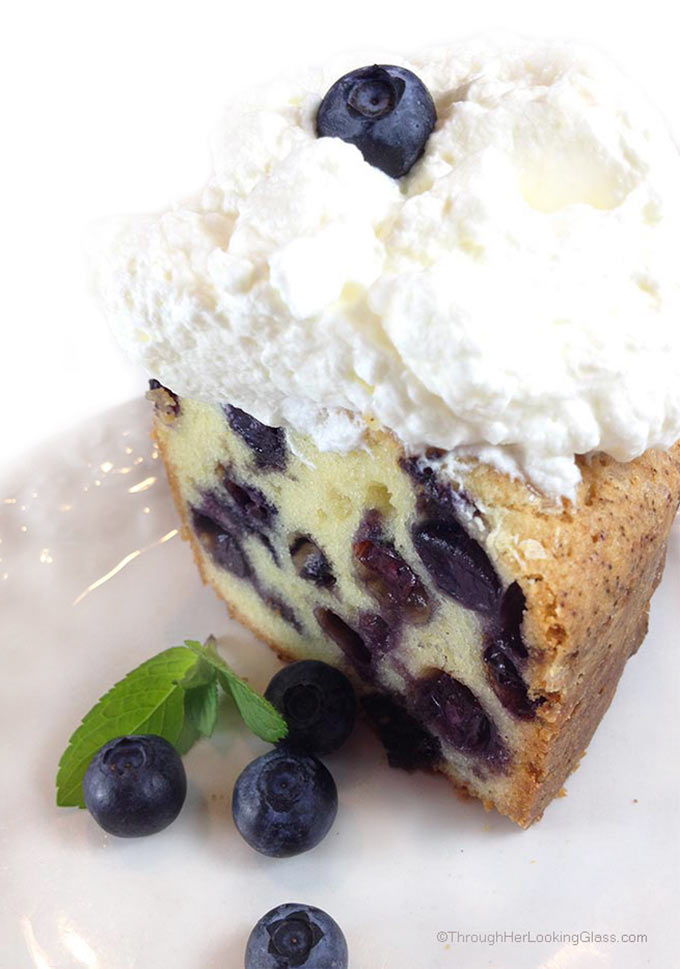 Like on this Blueberry Pound Cake. So I thought now might be a good time with summer here to come clean with my secret. And here it is, drumroll please: beat unflavored gelatin, dissolved in water into the whipped cream during the last stages of beating.
While I often make regular homemade whipped cream, it doesn't hold up well in a desserts like a parfait or even between cake layers. It can get watery and lose its pretty shape quickly, especially in the heat.
Last month one of my kids requested a brownie parfait instead of a traditional birthday cake. I made the parfait early in the day with homemade brownies, whipped cream, pudding and toffee bits.
But when I went to get the parfait out of the refrigerator, the whole dessert had sunk a few inches. I'd forgotten to stabilize the whipped cream. It slid down the sides of the trifle bowl and wasn't nearly as pretty as when I'd made it that morning.
So here are some quick tips on making perfect Sweet (Stabilized) Stiff Whipped Cream every time: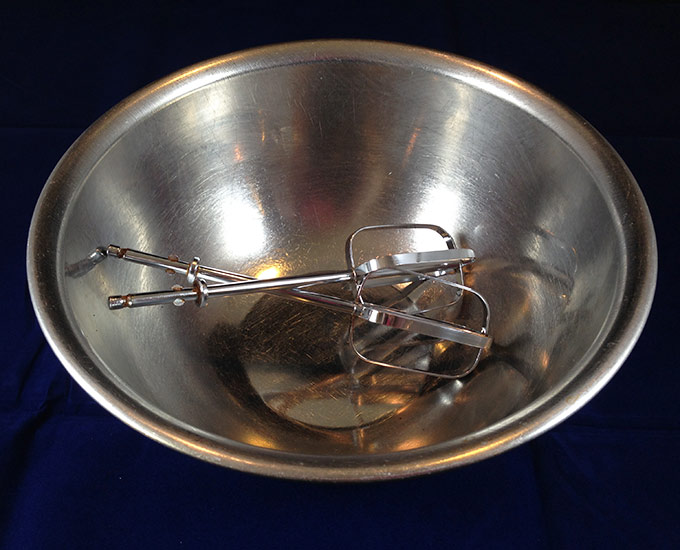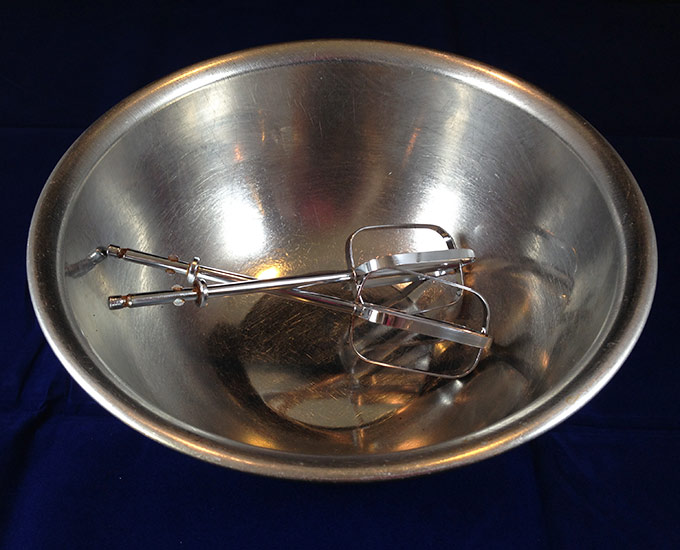 Chill a metal mixing bowl and beaters first.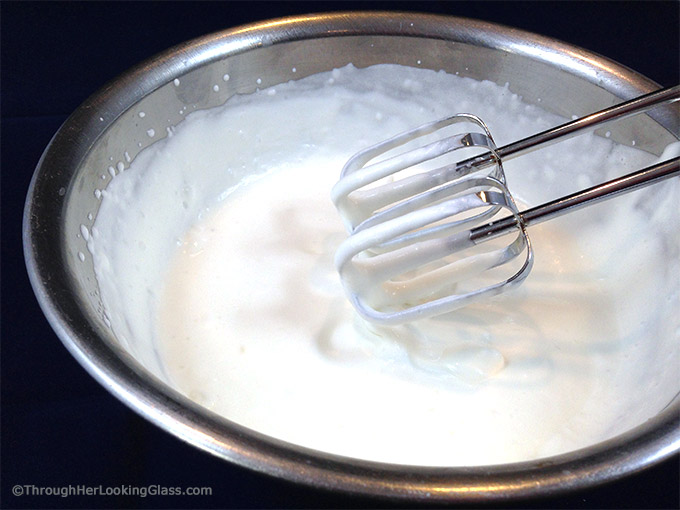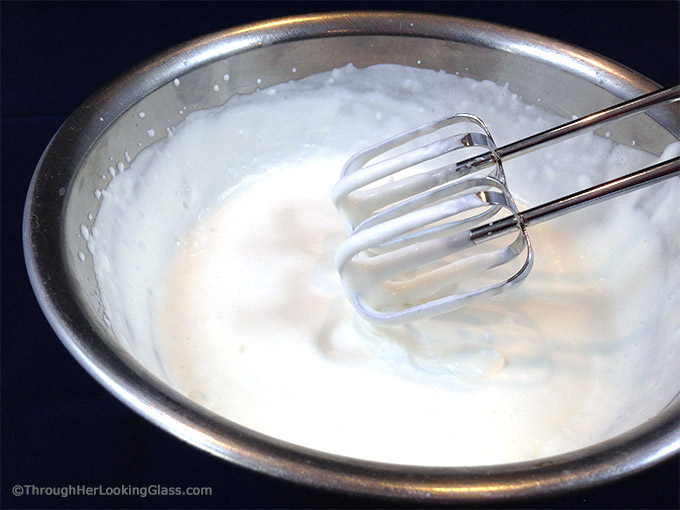 With electric mixer, beat heavy whipping cream, confectioner's sugar and vanilla extract until beaters are just starting to leave a trail….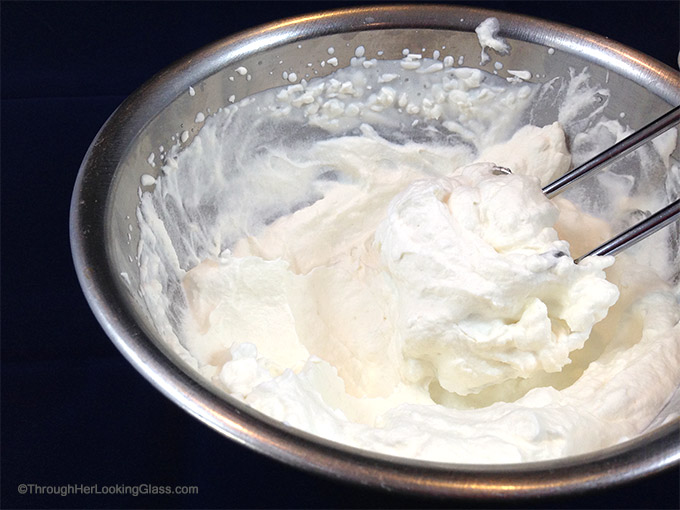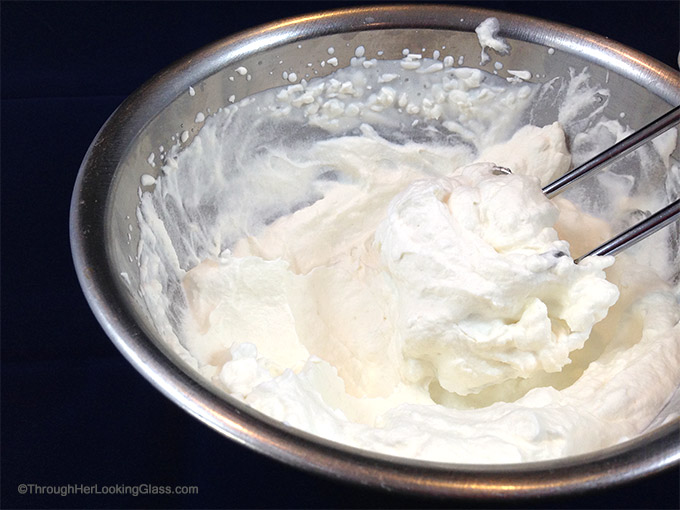 Slowly add dissolved gelatin in a steady stream while continuing to beat with electric mixer until stiff. Do not add any hard bits of gelatin that may have stuck to the sides and hardened. Add only liquid gelatin.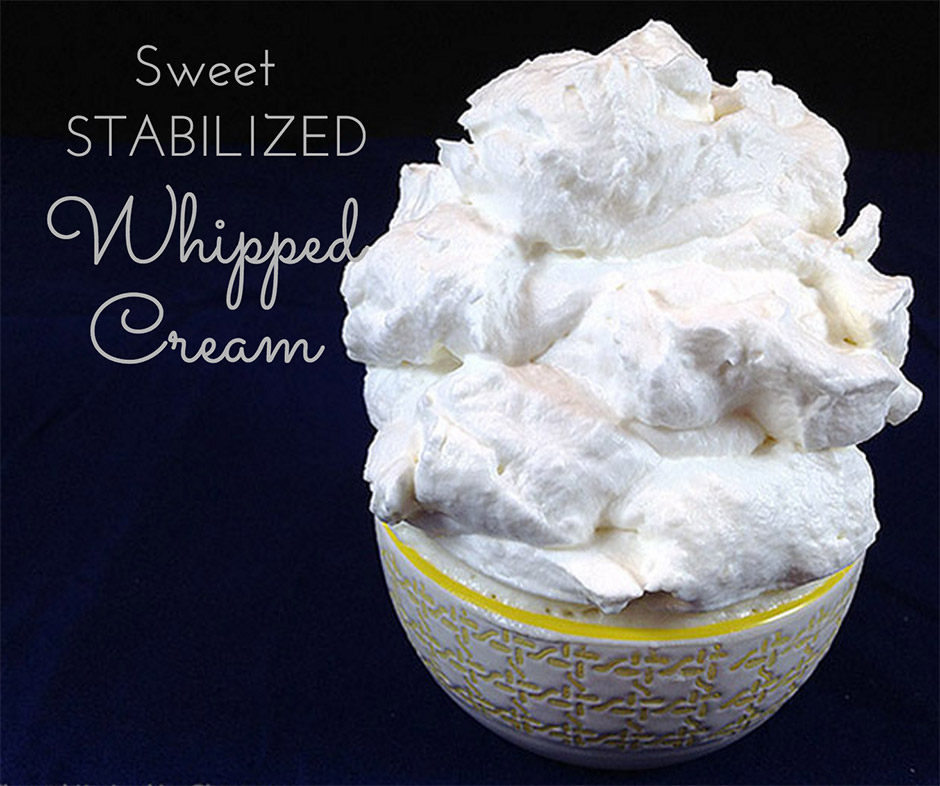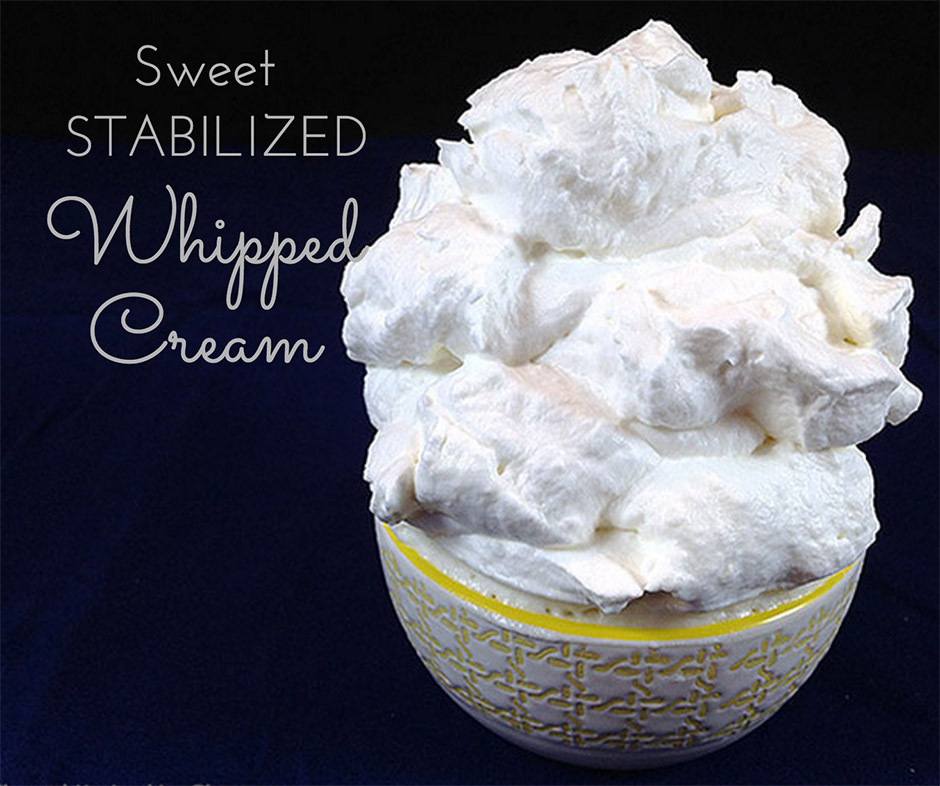 This Sweet Stabilized Stiff Whipped Cream is the perfect creamy topping for all your summer desserts: cakes, pies and parfaits!
Note: this stabilized whipped cream sets up over time something like jello or gelatin does. It has a different consistency than regular whipped cream, it will not be as soft. Once you've made the stabilized whipped cream, spread it immediately. Top that cupcake or pie, or spread between cake layers. Because once it sets up, you won't be able to re-spread it with a knife like regular whipped cream.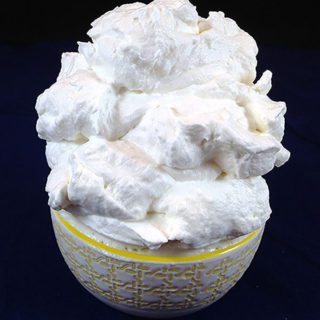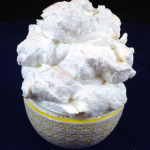 Print Recipe
Sweet (Stabilized) Stiff Whipped Cream
Sweet Stabilized Whipped Cream keeps its shape for days and in the heat. Now you can make desserts with whipped cream ahead of time!
Ingredients
1 1/2

teaspoons

unflavored gelatin

I used Knox Gelatin

4

teaspoons

cold water

1

cup

heavy whipping cream

1/8

cup

confectioner's sugar

1

teaspoon

vanilla extract
Instructions
Chill a metal mixing bowl and the beaters to your mixer.

Meanwhile, add water to a small microwave safe bowl and sprinkle gelatin on top.

Allow gelatin to soften for a minute. (This is called "blooming".)

Whisk water and gelatin together, then microwave for 15 or 20 seconds.

Stir until gelatin is completely dissolved.

Allow mixture to come to room temperature.

Meanwhile, beat cream, confectioner's sugar and vanilla until it's very softly whipped and you start to see the beater trails.

Continue beating, and pour in cooled gelatin mixture in a steady stream.

Beat until whipping cream is stiff. (But don't beat too long!)

Use immediately or refrigerate for later use.

This whipping cream should be spread immediately.

It will then "set up" like gelatin or jello.

The consistency is different than regular whipped cream, not quite as soft.

Once it is set up, it will no longer be spreadable, because of the gelatin. So be sure to spread it right away, and then refrigerate.

This whipping cream will hold its shape for several days.


You may also like: Fresh Peach Pound Cake