Starbucks Coffee Whipped Cream flavored w/Starbucks coffee! Extra panache for desserts, hot chocolate, iced coffee and frozen drinks. Fabulous on chocolate pie, cake and ice cream!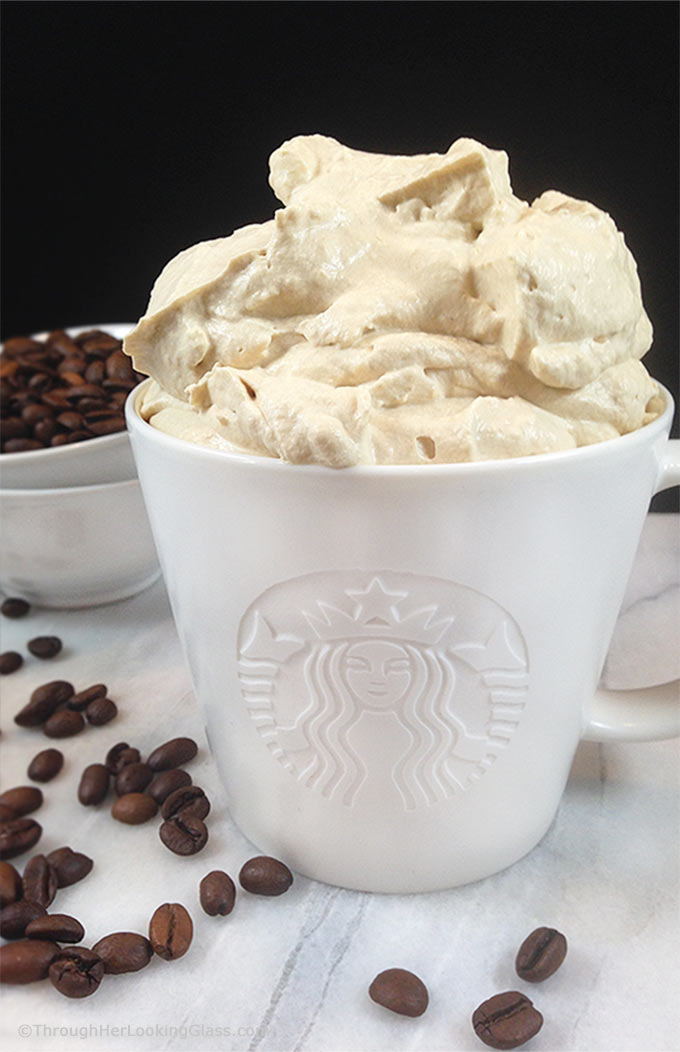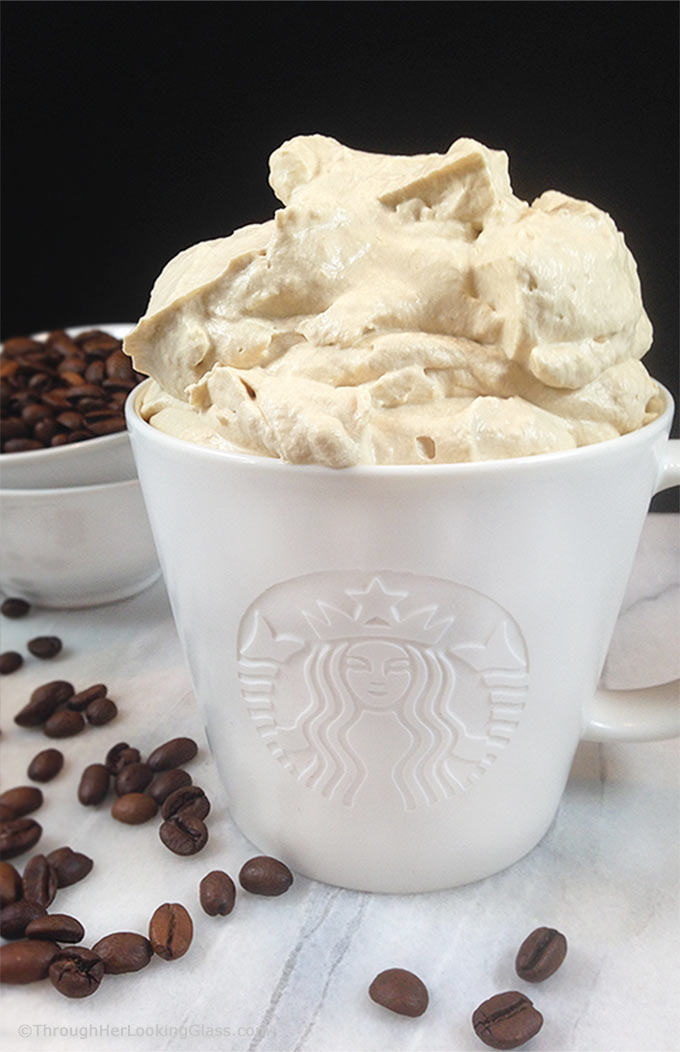 Do you love off-the-beaten-path restaurants and cafes like I do? Discovering a quaint new place just feels adventurous to me. One of my favorite places to lunch locally is Pickity Place in Mason, NH.
Pickity Place: "Since 1786 our quaint little red cottage has graced the hills of southern New Hampshire, seemingly untouched by time. The enchanting cottage was chosen by Elizabeth Orton Jones as the model for her illustrations in Little Red Riding Hood (Little Golden Books, 1948).
Today it is a mecca for gardeners, foodies and anyone looking for inspiration and relaxation. You will still find our hilltop hideaway at the end of the winding dirt road. Lighten your spirit as you step out of your world and into ours. Welcome to Pickity Place."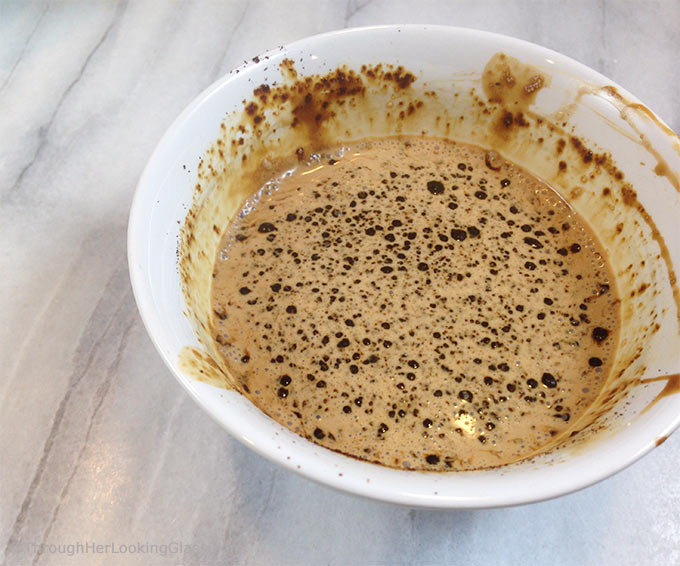 Then there's the beautiful English gardens and enormous ash trees on the property. Pickity Place holds a very special place in my heart and I hope you'll get to visit one day.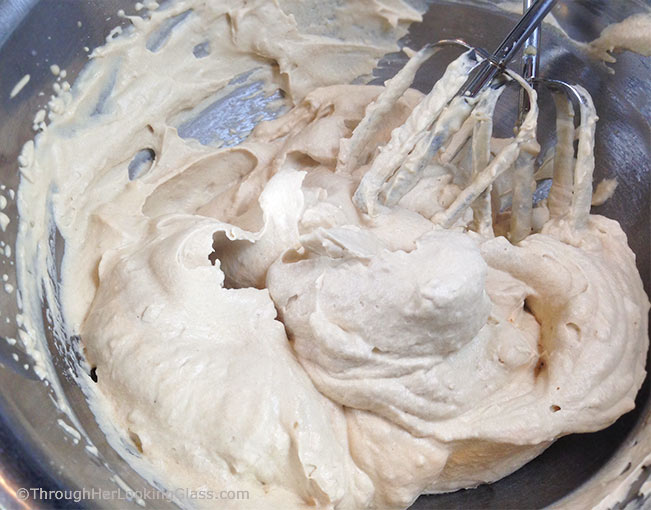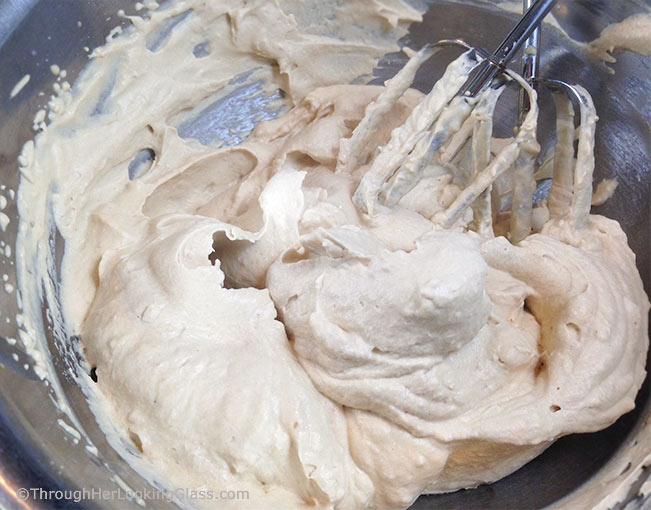 So this past spring I visited the Black Forest Cafe in Amherst, NH for the first time. Lots of homemade sandwiches, breads and soups on the menu. And so many dessert cases! Jon and I were on a double lunch date with my brother and sister-in-law.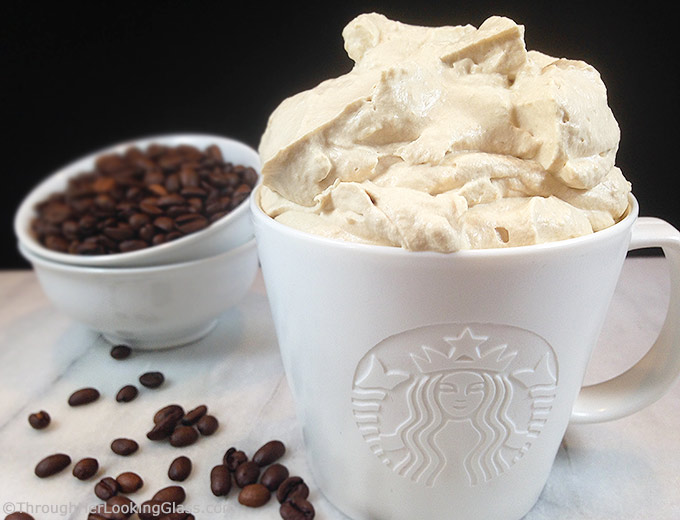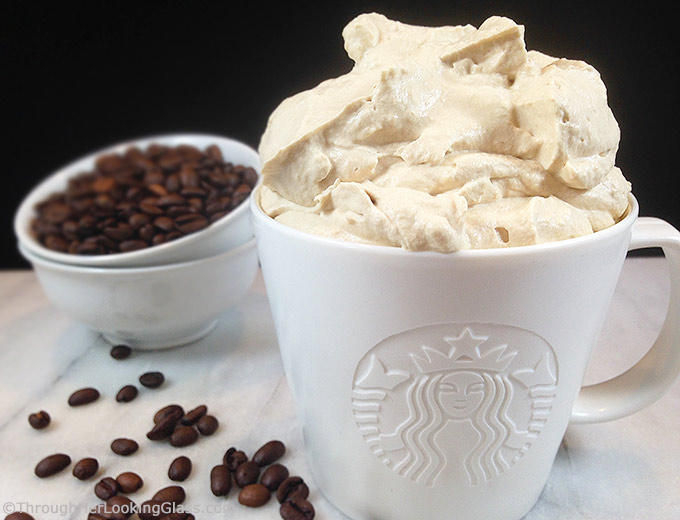 It was the first time we'd all gone out together since my brother got out of his wheel chair. A celebration of sorts. You may remember he had a terrible accident last fall, fell off a ladder, crushed a number of bones.
Had to have several reconstructive surgeries. So this was our big lunch out — and we splurged big time!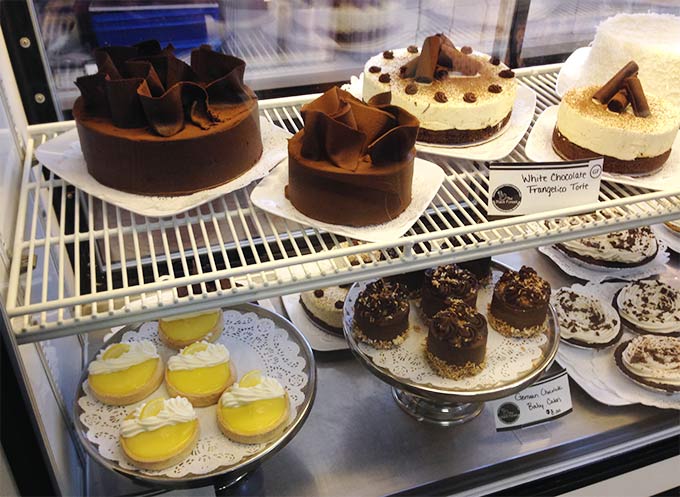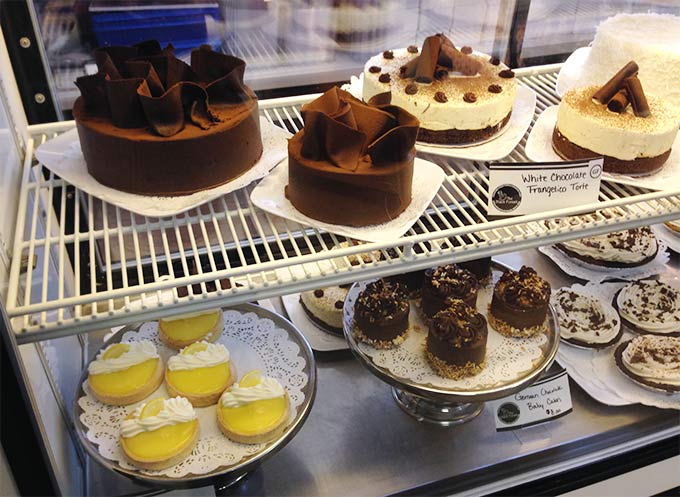 There's something about those places with the dessert cases filled with the homemade pastries and cakes. You don't sit in your seat to order dessert. You're absolutely compelled to go up to that case. Check. It. All. Out. Make the agonizing decision.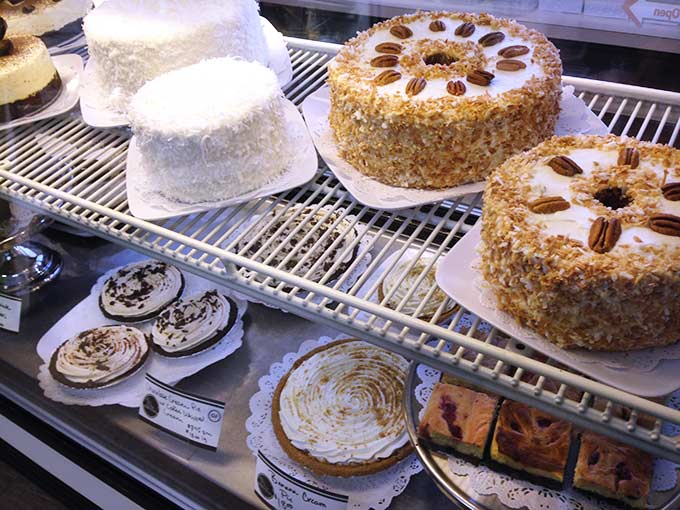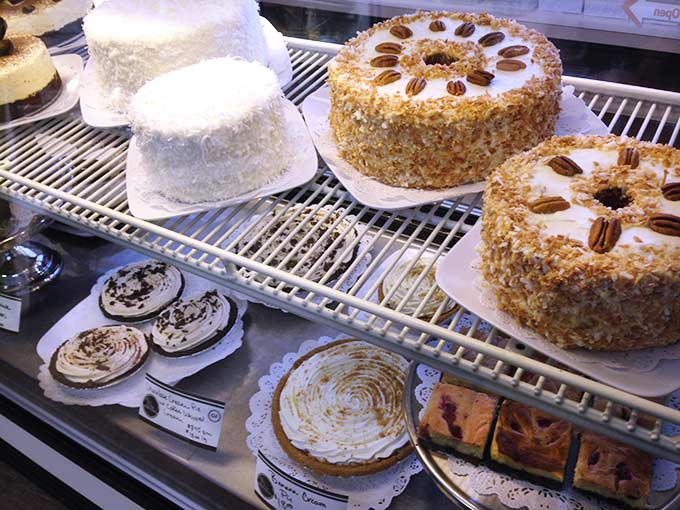 And it's pure torture when there are a million scrumptious looking desserts too. So my brother and I finally settled on sharing a large, "individual-sized" homemade chocolate cream pie….with Coffee Whipped Cream! (On the left above.)
Oh my word. So I've been thinking about that delicious pie and the creamy coffee whipped cream on top ever since. And that was months ago.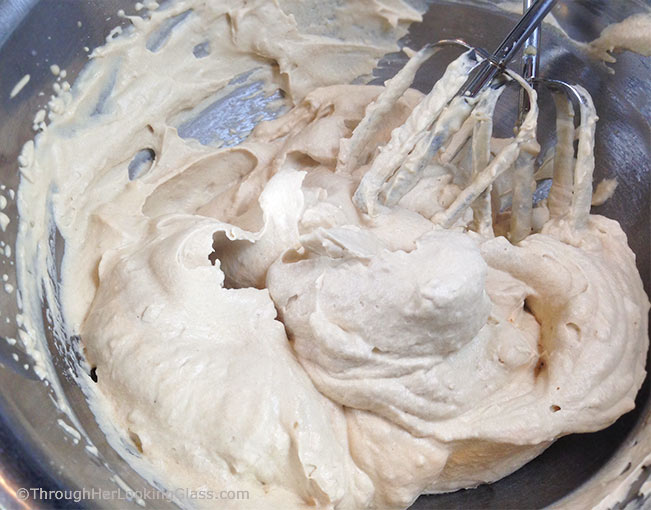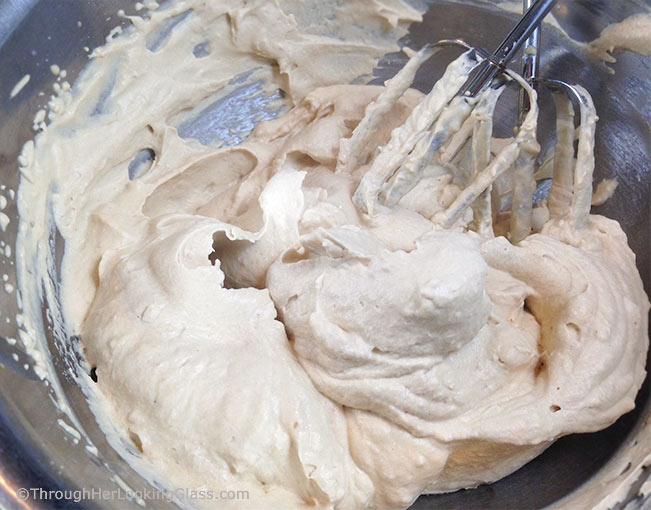 And then last week I was sitting and working at Starbucks, sipping on a chai tea latte grande, when it hit me. Starbucks Coffee Whipped Cream! That's the ticket. This is where it's at folks. The rich coffee flavor we love, infused into a creamy, dreamy whipped cream. And Starbucks instant coffee makes this recipe a breeze.
Cheers to the perfect summer topping for all our fave frozen summer drinks, pies, parfaits, puddings, cakes, ice cream, milk shakes and desserts!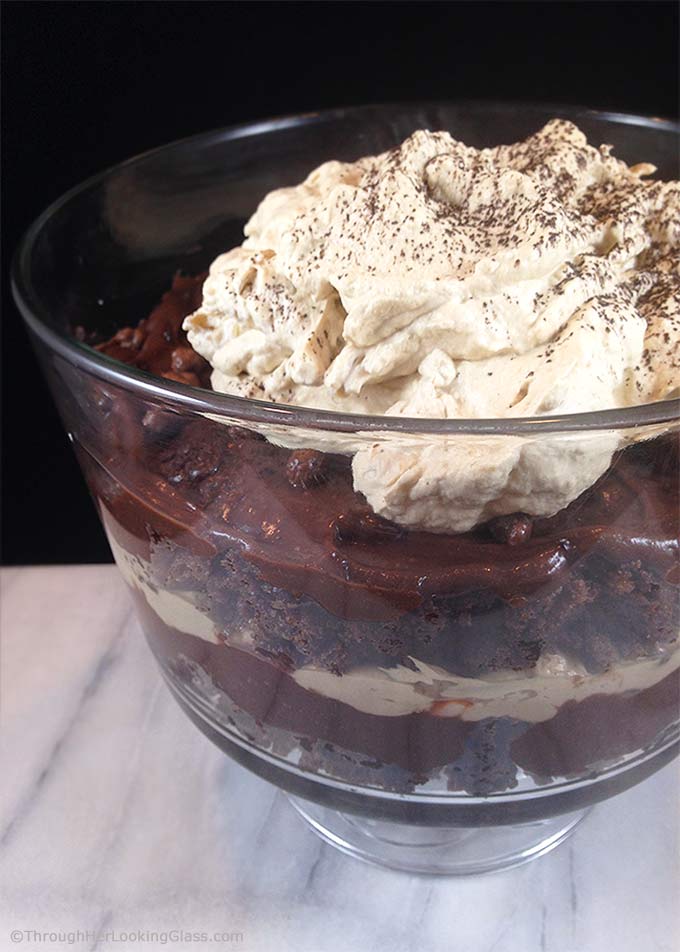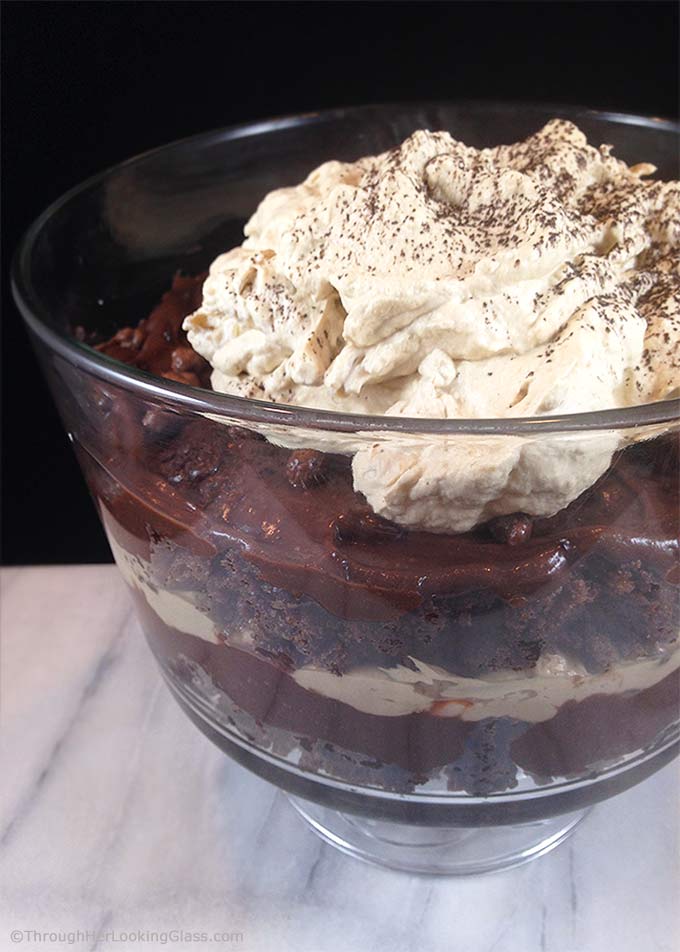 So it's end of the school year around here right now and seems we need a dessert every other day for all the sports and academic awards programs, graduation parties etc.
I whipped up this yummy parfait this afternoon in no time flat. Brownies, chocolate pudding and coffee whipped cream. The trifle bowl came home empty. Licked clean. Just sayin'.
If you need a stiff coffee whipped cream that holds its' shape in summer heat, check out my How to Make Stiff Whipped Cream recipe here and add dissolved gelatin to the recipe below.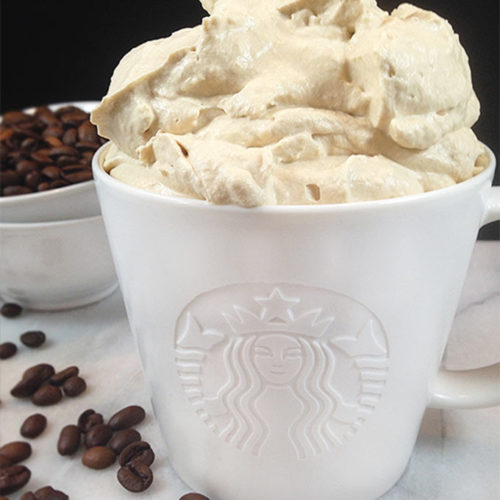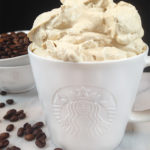 Print Recipe
Starbucks Coffee Whipped Cream
Creamy whipped cream flavored w/Starbucks coffee! Extra panache for desserts, hot chocolate & iced coffee!
Ingredients
1

cup

plus 2 tablespoons heavy whipping cream

1

packet Starbucks instant coffee

1 1/2 teaspoons instant coffee granules

1/8

cup

powdered sugar
Instructions
Chill mixing bowl and beaters in refrigerator for 10-15 minutes.

Meanwhile, dissolve instant coffee in 2 tablespoons heavy whipping cream.

Let stand for 5-10 minutes, then whisk well.

Pour coffee and whipping cream mixture into chilled mixing bowl.

Add powdered sugar and remaining 1 cup heavy whipping cream.

Whip with electric mixer on high for several minutes, just until nearly stiff peaks form.

Serve immediately or refrigerate.
Notes
To make this a stiff whipped cream, follow the instructions here: www.throughherlookingglass.com/stiff-whipped-cream/


You may also like: Famous Brick Street Chocolate Cake