If you're a guac lover (like me) hankering for the addictive Original Chipotle Guacamole Recipe morning, noon and night, the wait is over! Creamy, mildly spicy guacamole is made with the freshest ingredients: ripe avocado, minced jalapeño and red onion, fresh squeezed lime juice and finely chopped cilantro.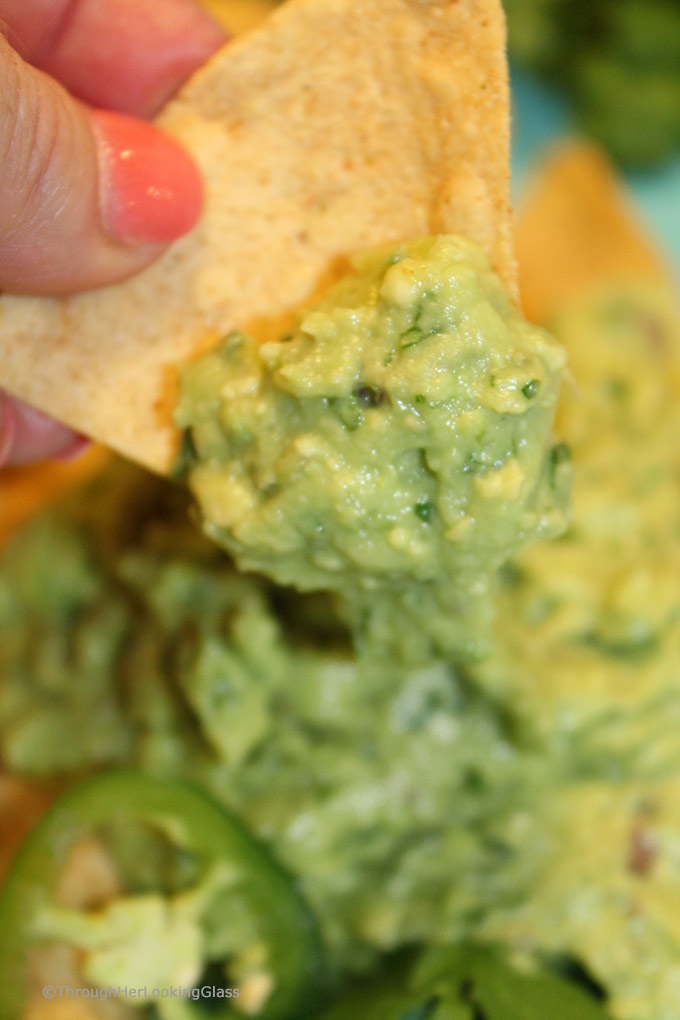 This is the best guacamole recipe the world over and simple to whip up for your next picnic or party. My best tip for making guacamole is this. Use avocados that are perfectly ripe. Hard avocados that aren't yet ripe will not yield creamy and flavorful guacamole.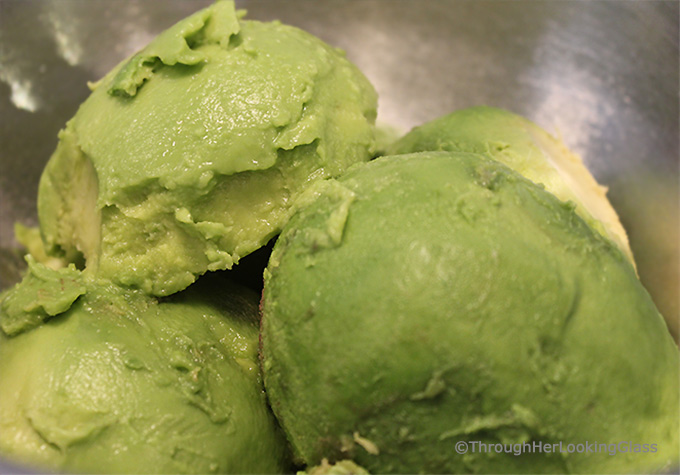 I do love fresh guacamole. I won't lie, it's one of my favorite indulgences, and so glad it's healthy too!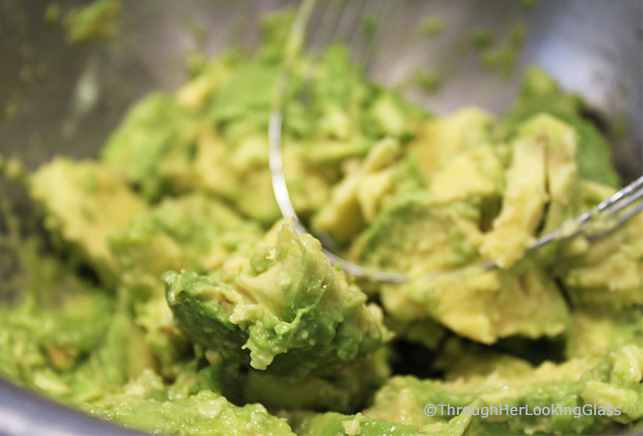 Avocados are rich in monounsaturated fats, contain lots of fiber, vitamins and minerals including B-vitamins, vitamin K, potassium, copper, vitamin E and vitamin C. Not to mention they taste incredible too!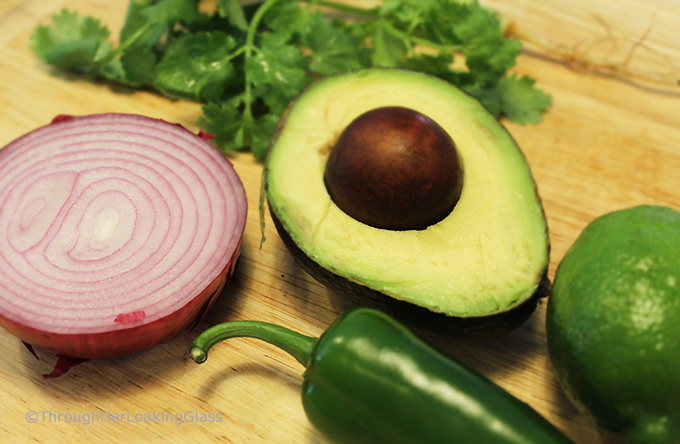 You'll need just five ingredients: avocado, red onion, jalapeño, lime juice and cilantro.
Original Chipotle Guacamole Recipe is so easy to make. And I'm so glad because I'm a little lazy in the summer. I don't like fussing in a hot kitchen. Too many exciting things going on outside and our summer season is so short here in NH.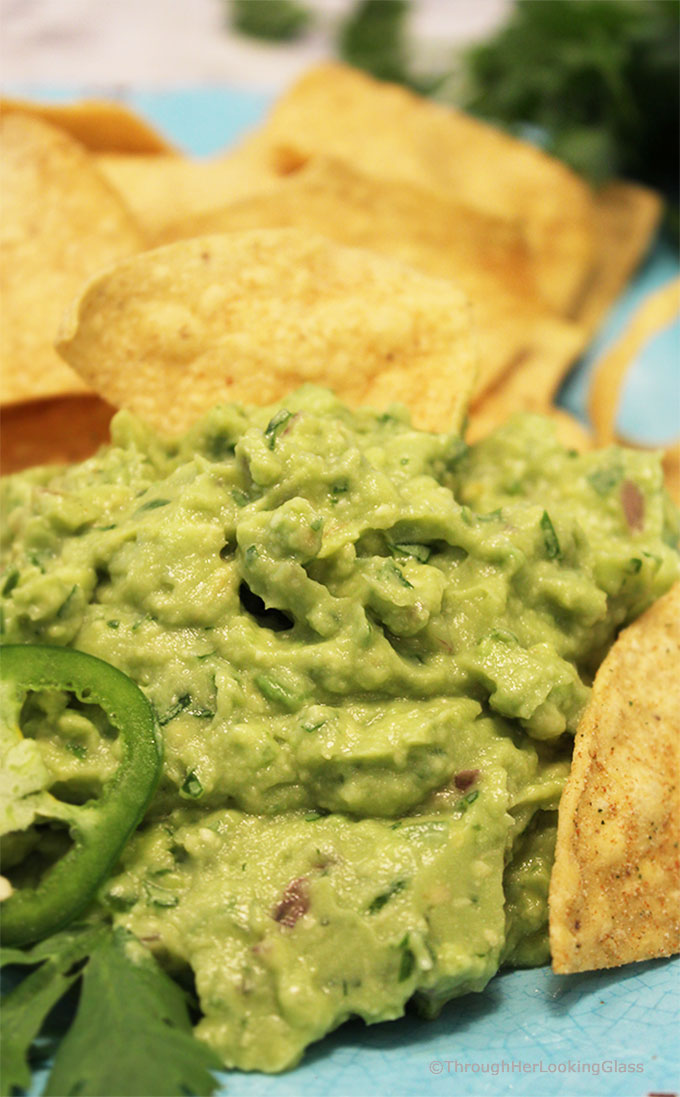 Thankfully this guac is a snap to make and you're gonna want to make double and triple batches just to keep the troops happy. We do what we have to do.
The week started off rough around here. We'd just gotten back from a fantastic week at the Cape. Good weather, company and eats. But early on in the vacation week, Jon lost his wallet, so big bummer. I was automatically promoted (minus the raise) to chief chauffeur and bill payer for the remainder of the vacation since both his license and credit card were gone. So that was ok.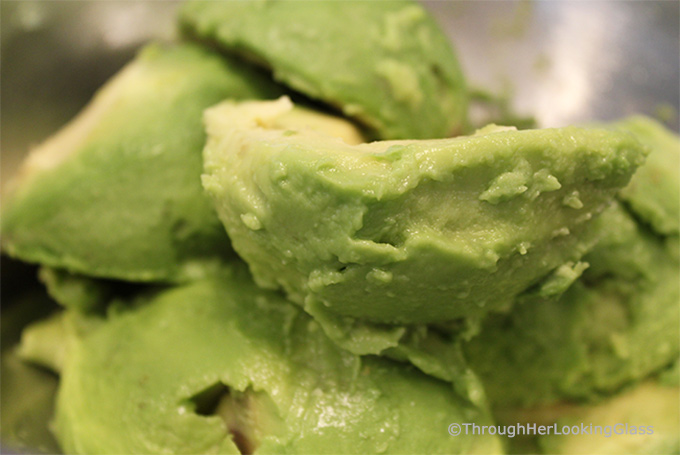 But then we got home from vacation and spent most of the first day back at the DMV. Yes. Can you think of a bigger shock? Going from pleasant, sunny beach days on the Cape to spending the day at the DMV. And it was wall to wall people too.
No joke, he'd just gotten his new license about a month ago. Murphy's law. I was reminded anew why I hate  loathe  detest  dislike the DMV so much.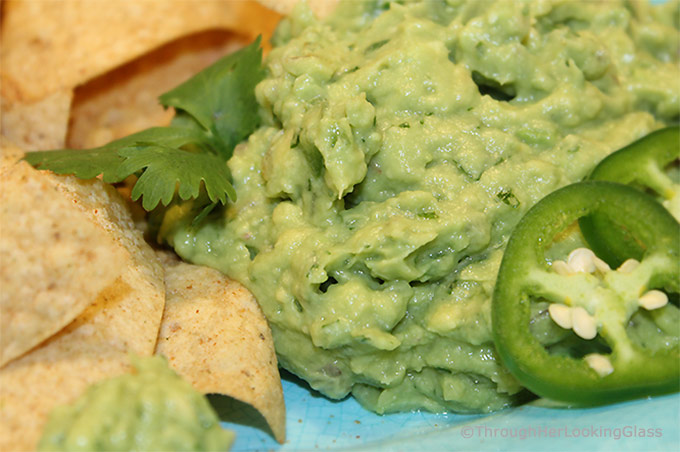 First there was the preliminary forty-five minute wait in line. Then, he got a ticket with a two hour wait time. Not even a new license folks, just a duplicate. No eye test, new picture, etc. The only positive thing was they told us ahead of time it would be a two hour wait. (Jon just reminded me of that scene in Zootopia where the DMV staff are all animated sloths in slow motion. Oh. So. Funny. We all need humor to get through a DMV visit.)
So we actually left, did some errands and grabbed a quick lunch at home before heading back.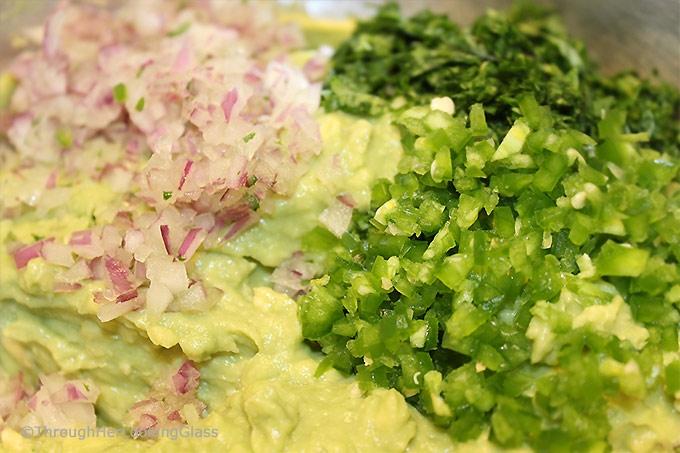 Here's the silver lining to the day. When we dropped home for a bite to eat, one of the boys had just arrived home with a Chipotle brown bag – guac and chips. He offered samples, and I'm no fool. Chipotle guac was all I needed to turn my bad DMV day around! Because I love Chipotle guac just that much.

I started poking around online (while back at the DMV…) and discovered that Chipotle has very generously published their famous guacamole recipe for people like you and me! Excellent news at the DMV is rare, so three cheers for Chipotle!
Last weekend Jon and I went to a James Taylor concert at Tanglewood. I packed this amazing guac and chips in our picnic basket to enjoy with cocktails on the lawn. Fantastic choice. A great night on every count, but this guacamole pushed it over the top.
Tips to make the Original Chipotle Guacamole Recipe:
Use fresh, ripe avocados. Avocado skin should be a deep green, purplish color. The avocado should yield to gentle pressure, like a ripe peach does.
Cut the avocado in half and use a spoon to remove the pit. (Not a knife! Seriously – there are tons of ER visits every year involving avocado injuries – be safe!)
Use a spoon to scoop out the avocado flesh.
Save the avocado seed and store it nestled in the guacamole in an airtight container. It helps keep the color bright and fresh in the fridge or if you're packing it in a picnic lunch!
Even when storing in an airtight container, I adhere plastic wrap right to the surface of the guacamole before putting on the air tight cover. (It's the oxygen that dulls the bright color of guac so fast.)
Promptly cover and refrigerate leftovers. (If you have any, which I doubt.)
Here's a tip I have for keeping ripe avocados on hand. I buy a couple every time I'm at the store and keep them on my counter. When they get ripe, I transfer them to the refrigerator and they'll stay nicely ripe in the refrigerator for a few days, sometimes up to a week. I use ripe avocados regularly in smoothies, dips and guacamole.
Other blue ribbon THLG recipes using avocado: Lime Black Bean Avocado Dip w/Feta, Creamy Chocolate Peanut Butter Smoothie Recipe w/Avocado, and Blistered Tomato Avocado Flatbread.
More great avocado recipes here: Creamy Avocado Hummus, Lemony Kale Chickpea Avocado Salad and Stuffed Avocados with Chicken Bacon Salad.
So without further ado, here's the easy Original Chipotle Guacamole Recipe!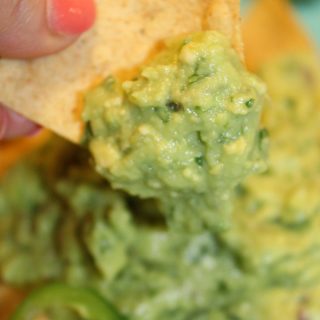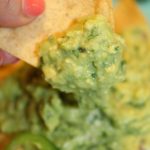 Print Recipe
Original Chipotle Guacamole Recipe
Ingredients
2

ripe Hass avocados

2

teaspoons

fresh squeezed lime juice

2

tablespoons

finely chopped cilantro

1/4

cup

finely diced red onion

1/2

jalapeño

finely chopped (including seeds)

1/4

teaspoon

kosher salt
Instructions
Cut the avocados in half and carefully remove the pit.

Scoop out the avocado flesh and place in a medium mixing bowl.

Toss with the lime juice.

Add the salt now.

Using a fork, pasty blender or potato masher, mash until the avocado is smooth.

Fold in the diced red onion, chopped jalapeño and cilantro.

Mix well.

Taste the guacamole (over and over) and adjust seasonings if necessary.

Store leftovers in the refrigerator an airtight container with the avocado pit to help keep fresh.
You may also enjoy: San Francisco Avocado Layer Dip