Classic Red Tart Cherry Compote is a delicious homemade fruit compote made in about five minutes on the stovetop.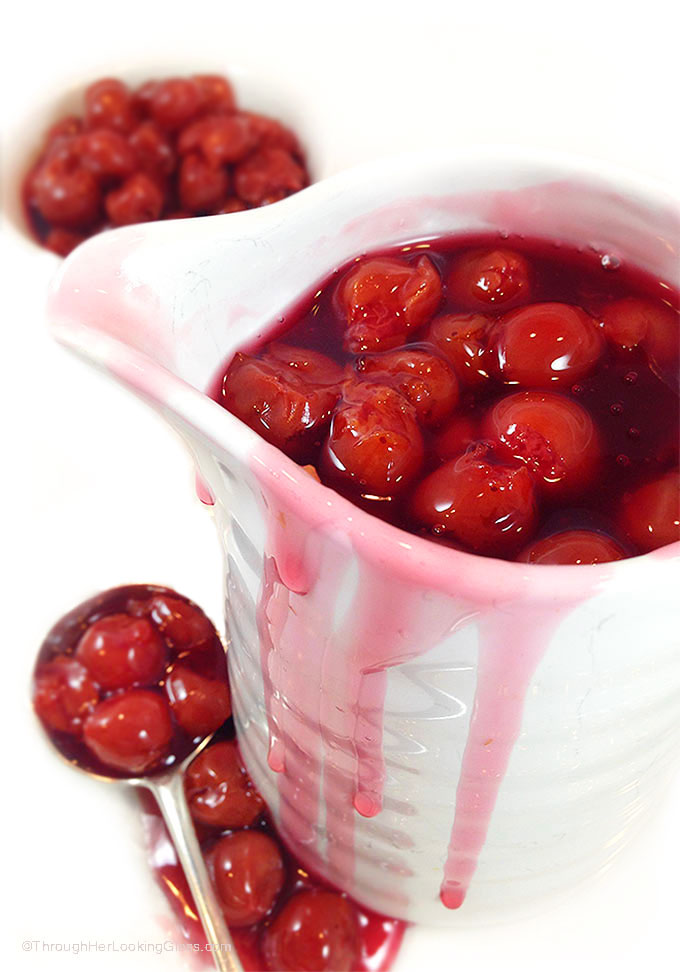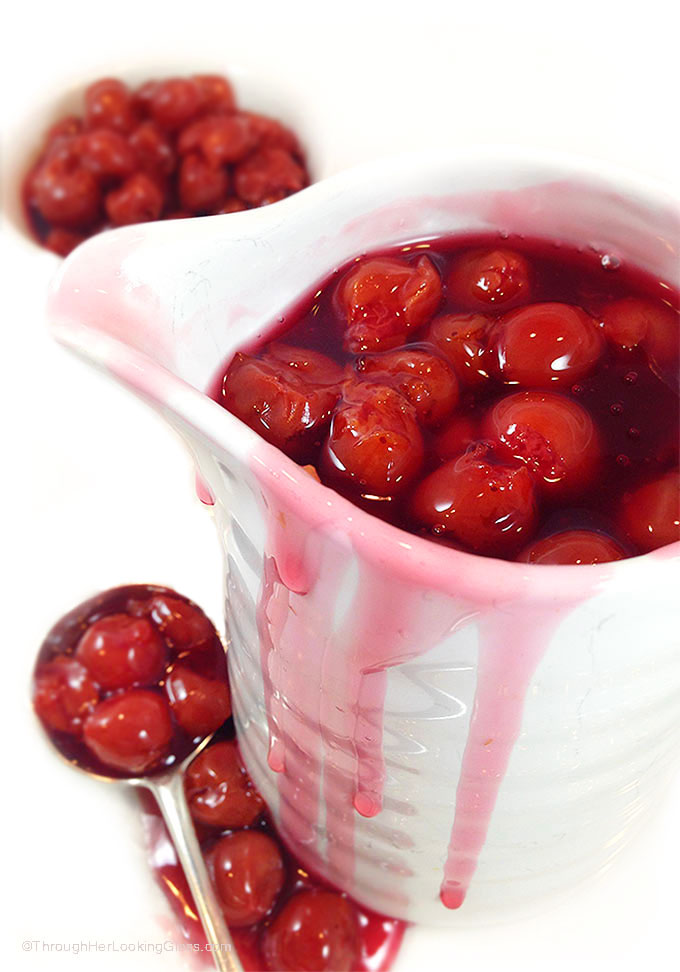 Classic Red Tart Cherry Compote is used as a mouthwatering topping on many sweet and savory dishes: ice cream, pork, ham, duck, pound cake, cheesecake, pie and yogurt to name a few. Or savor by the delicious spoonful.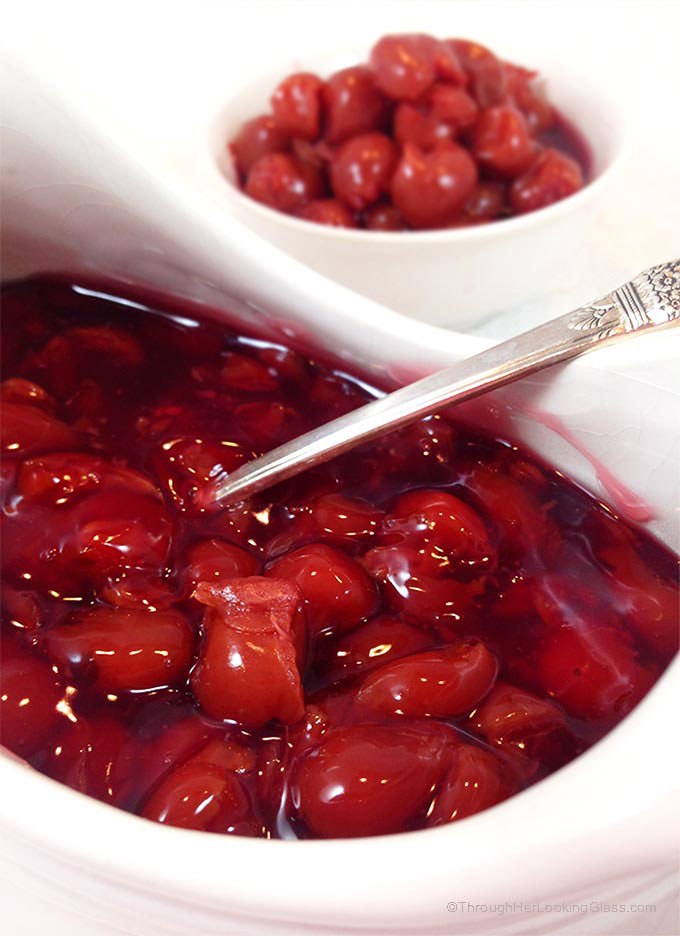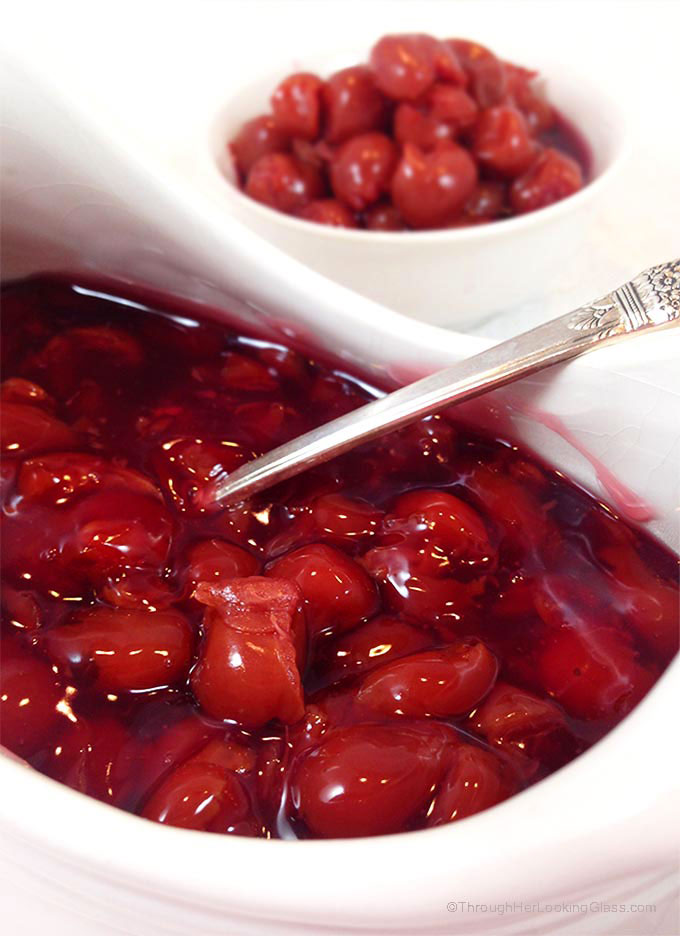 I've always thought you're either a cherry person. Or you're not. No in between. Because who could be ambivalent about cherries? Then I talk to my Jon (husband of twenty-five years) about that this afternoon and he bursts that bubble in a hurry.
Says he can take 'em or leave 'em. Say whaaaaatttt? I call that ambivalence. I'm definitely not a take 'em or leave 'em kind of cherry girl. I adore cherries in any form. (Except cherry cough drops. Ugh.)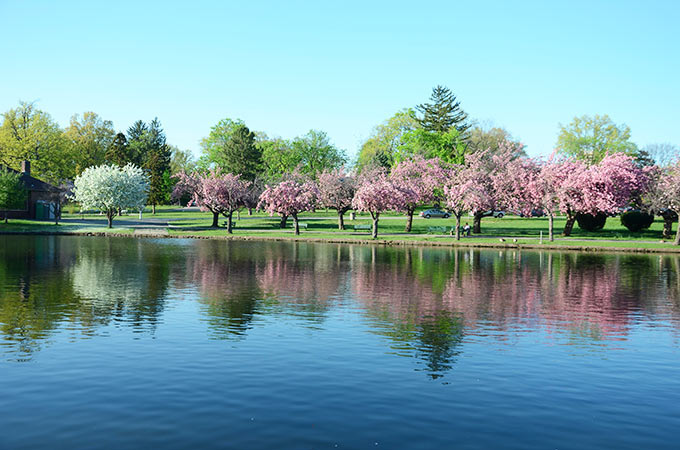 Have you ever visited Washington D.C. at cherry blossom time? I haven't, but they say it's absolutely breath taking. It's on my bucket list. That and a million other things.
I was in Michigan with girlfriends one year during cherry harvest though, and it was the perfect time to visit. I think we consumed our weight in cherries!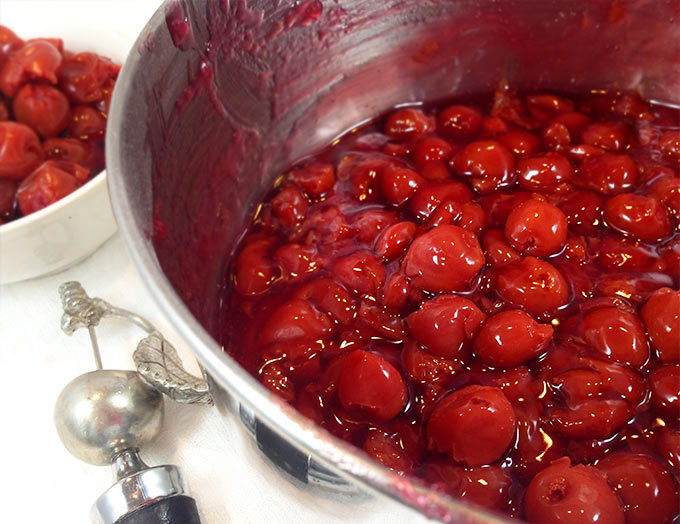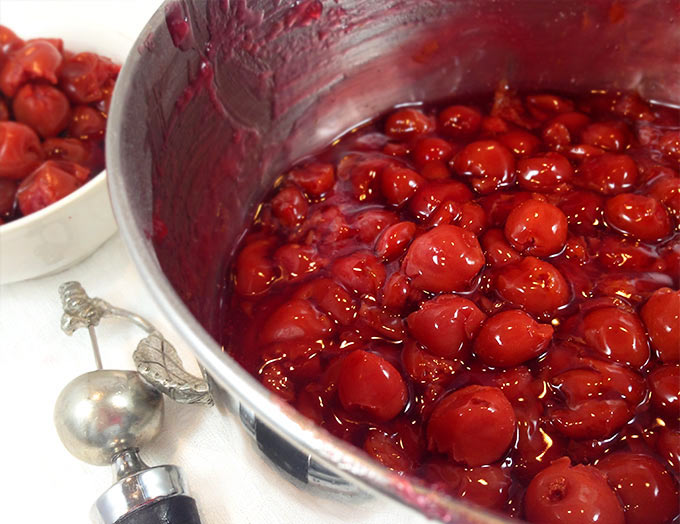 We also visited the amazing store Cherry Republic, which has everything imaginable made from cherries. Cherry Pie, cherry wine, cherry soda, dried cherries, cherry salsa, cherry jam, cherry barbecue sauce.
Seriously, the list goes on and on. Everything made of cherries. Cherry heaven! I bought the pewter cherry wine stopper above on that fun trip, one of my favorite souvenirs ever.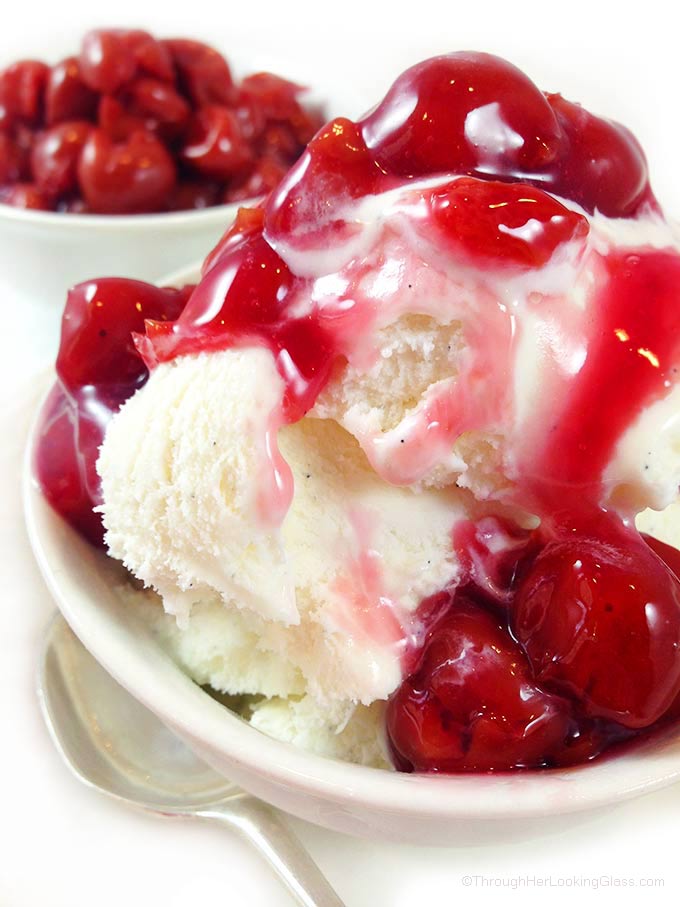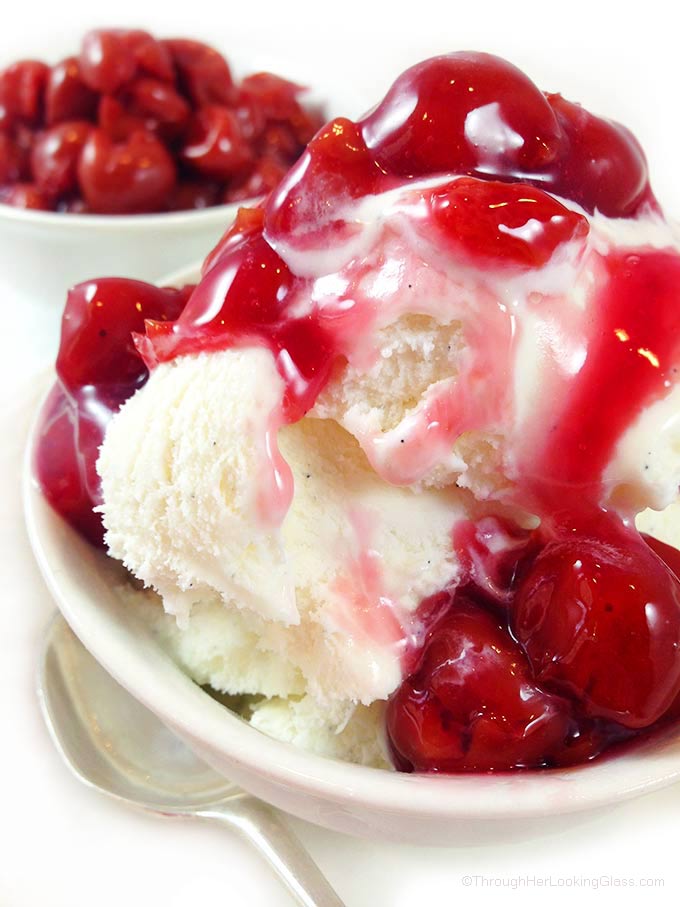 But my favorite way to enjoy this Classic Red Tart Cherry Compote? Cascading down a scoop of vanilla bean ice cream. Delicious.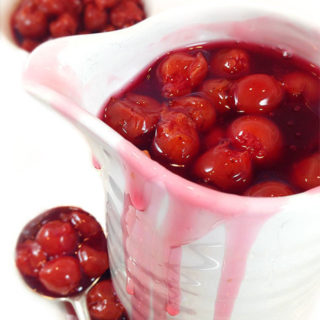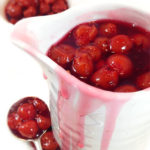 Print Recipe
Classic Red Tart Cherry Compote
Delicious tart cherry sauce to use on ham, pork, cake, ice cream, yogurt, etc. If you're a cherry lover, you'll love this cherry compote.
Ingredients
dash salt

2/3

cup

sugar

2

tablespoons

corn starch

1

tablespoon

lemon juice

1, 14.5

ounce

can undrained red tart cherries

in water, no syrup

1/4

cup

water
Instructions
In a small sauce pan, mix together the sugar, cornstarch and dash of salt.

Stir in the can of undrained tart cherries, lemon juice and 1/4 cup water.

Stir very gently over medium heat until sauce thickens.

Use warm or cool and refrigerate.
You may also like: Easy Classic Lemon Curd