Sweet Peanut Butter Whipped Cream: creamy peanut butter flavored whipped cream adds extra panache to cakes, pies, trifles, pudding, ice cream and hot chocolate!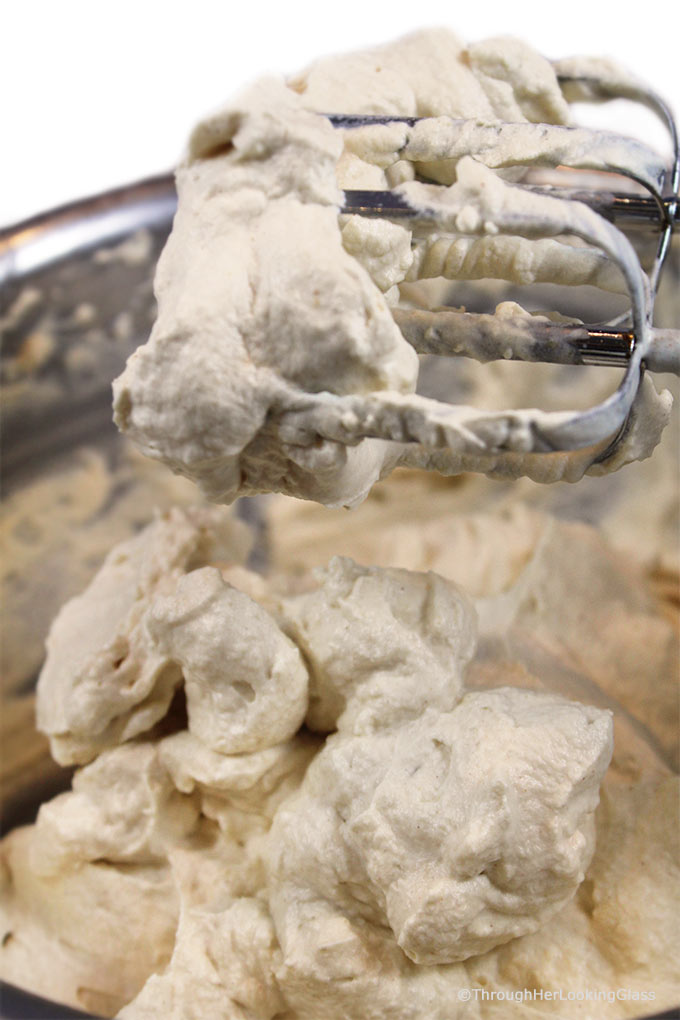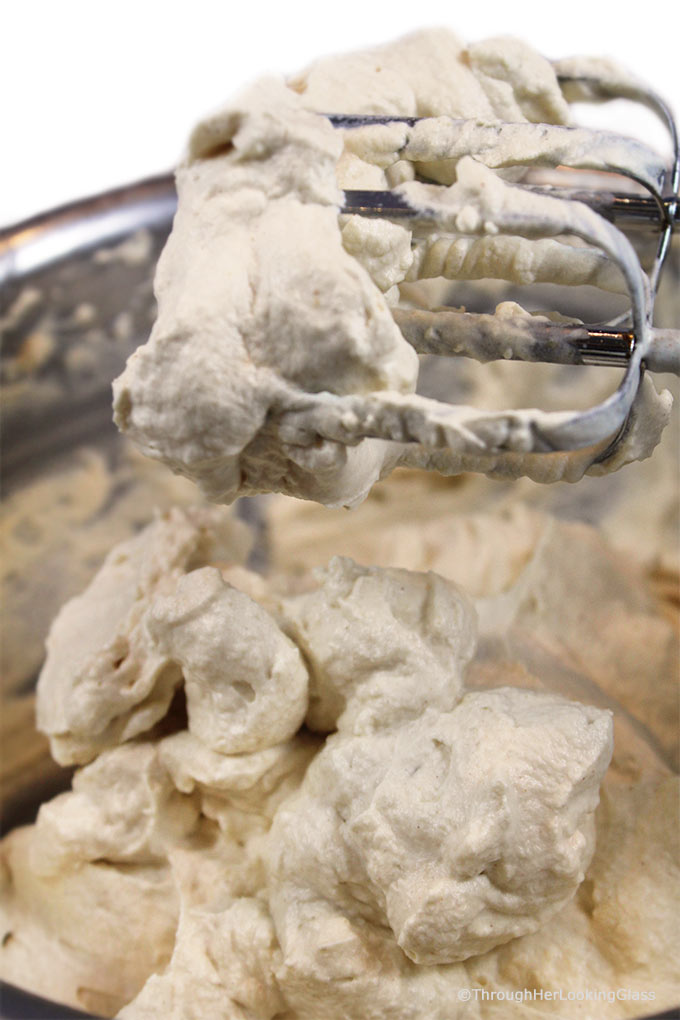 I hope all's well in your world! It's been pouring around here for nearly a week and barely a ray of sunshine. I hope it's dryer where you are. We're counting down just a few more days before we pack up the rest of the house and move this weekend. If you follow along here, you know we're in the process of moving to a new house across town.
We ran out of space about a decade ago (seriously!) and finally found the courage and motivation to move because interest rates were low and property values high. So we thought the timing would be good. What we didn't count on was an all-time low real estate inventory. So while selling 'for sale by owner' had its' own challenges, they were nothing compared to trying to find another house to move to. 
We move out this weekend, then stay with family until we close on our new house at the end of June. But in between we're headed to Romania on a missions trip to help adults at a church in Buzau learn English as a second language. The children and teens there know English well because they learn it in school, but it's the adults who struggle. I'm looking forward to the trip, meeting and helping new friends there, and hope to post about our experiences here when I return.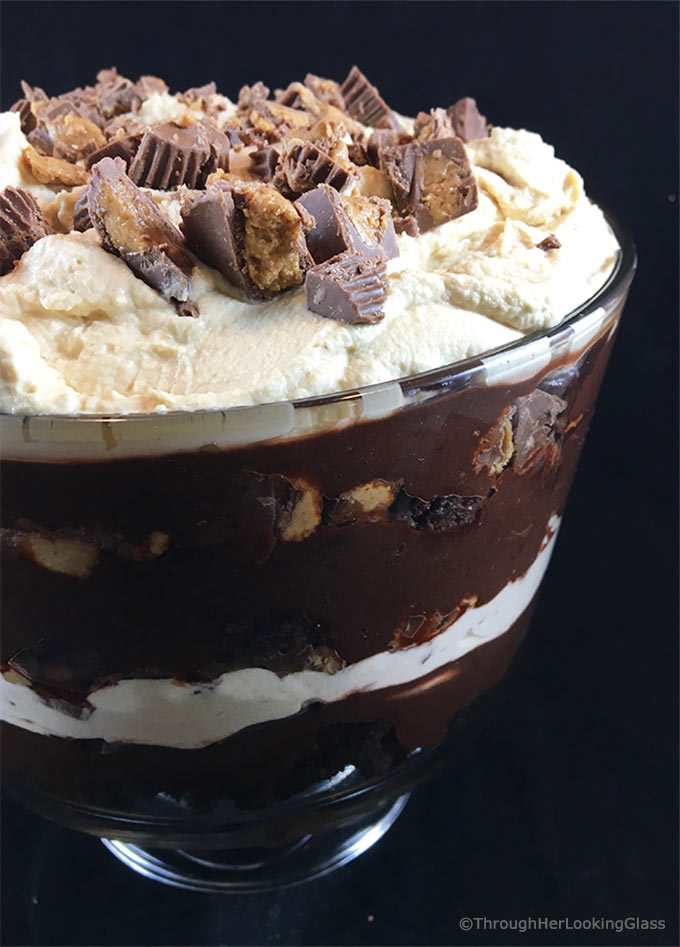 So FYI I'm posting simpler, no-bake type of recipes here on the blog this month since there are boxes everywhere and I won't even have a kitchen for the entire month of June.
Whenever I ponder that classic peanut butter and chocolate combination, I'm reminded of those funny Reese's Peanut Butter Cup commercials back in the day. The purportedly indignant actors angrily yelling:
"Who got chocolate in my peanut butter?"
And then:
"Who got peanut butter in my chocolate?"
By the end, there were smiles all around because everyone knows peanut butter and chocolate is the best combo the whole world over. IMHO anyway. Ha.
Last spring I made this Peanut Butter Chocolate Trifle with Peanut Butter Whipped Cream for one of my boys' birthdays. It was a big hit, and then I got to thinking later how much we would enjoy that Sweet Peanut Butter Whipped Cream in other delicious ways too.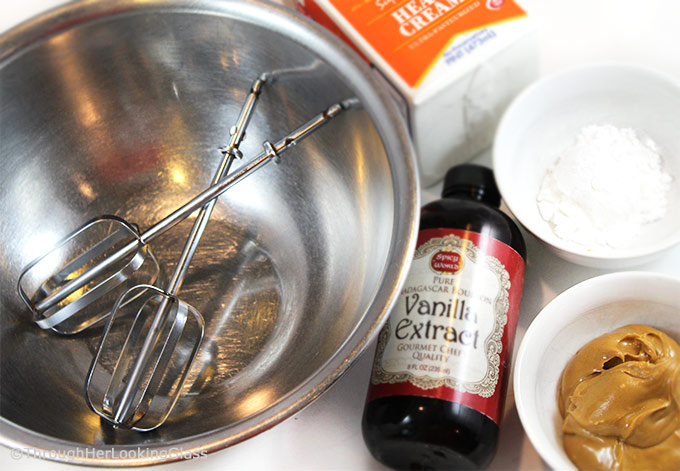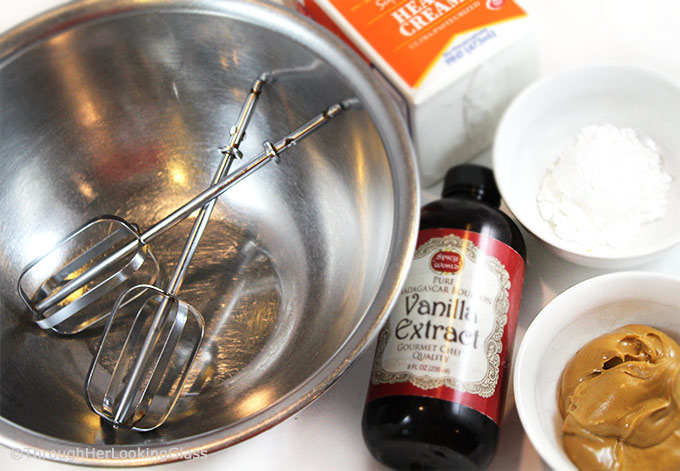 This peanut butter flavored whipped cream is easy to make and has just four ingredients: pure vanilla extract, heavy whipping cream, creamy peanut butter and powdered sugar.
Tips for Making Sweet Peanut Butter Whipped Cream:
Use a stainless steel bowl for whipping the cream.
Chill the mixing bowl and beaters first.
Use creamy peanut butter, but not the natural kind that separates. (Although I used Skippy Natural and it worked great.)
Use heavy cream or heavy whipping cream – either will whip up fine!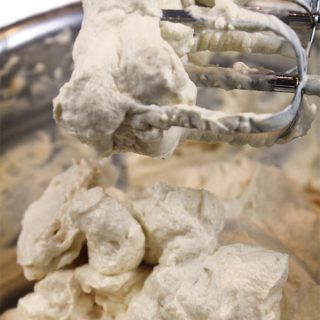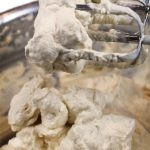 Print Recipe
Sweet Peanut Butter Whipped Cream
Servings:
3
cups whipped cream
Ingredients
2

cups

cold

heavy whipping cream (or heavy cream)

4

tablespoons

creamy peanut butter

don't use the natural kind that separates

1/2

teaspoon

pure vanilla extract

1

heaping tablespoon powdered sugar
Instructions
Chill medium or large stainless steel mixing bowl and beaters in refrigerator.

Once bowl is thoroughly chilled, add cold whipping cream, peanut butter, powdered sugar and vanilla to mixing bowl.

Beat mixture with electric hand mixer on low speed until throughly combined.

Turn mixer speed to high and continue beating until soft peaks form.

Serve immediately and refrigerate leftovers promptly.
You may also like: Peanut Butter & Chocolate Acorns