Carrot Cake Cupcakes w/Vanilla Bean Cream Cheese Frosting: tender, carrot cake cupcakes with delicate, light texture. Luscious cream cheese icing with vanilla bean flecks. Out of this world good combo! Your favorite, moist and delicious carrot cake in cupcake form! Nice for Easter or any special occasion.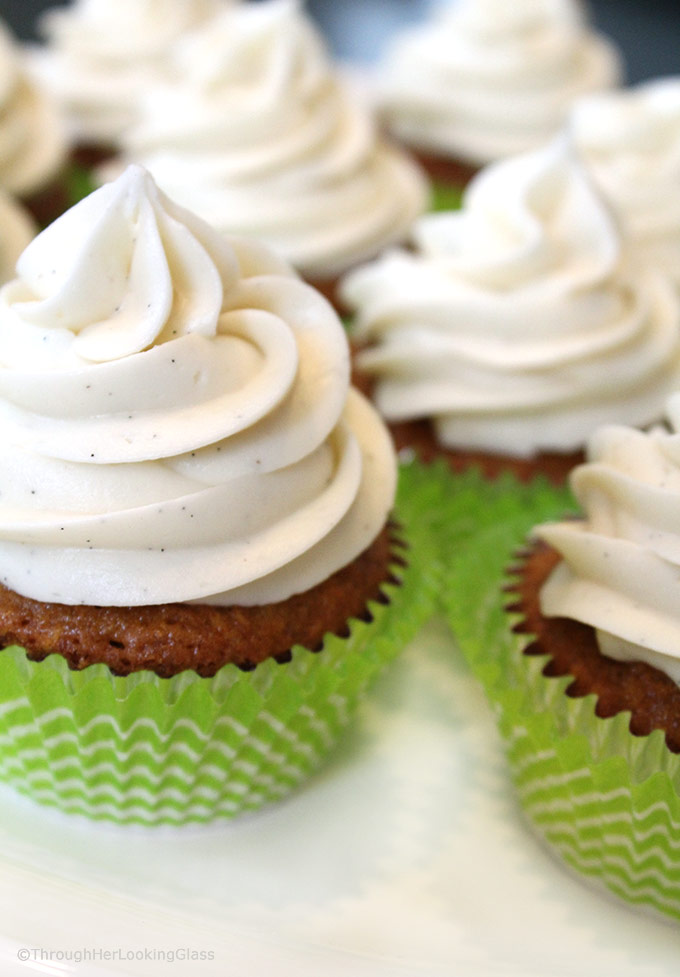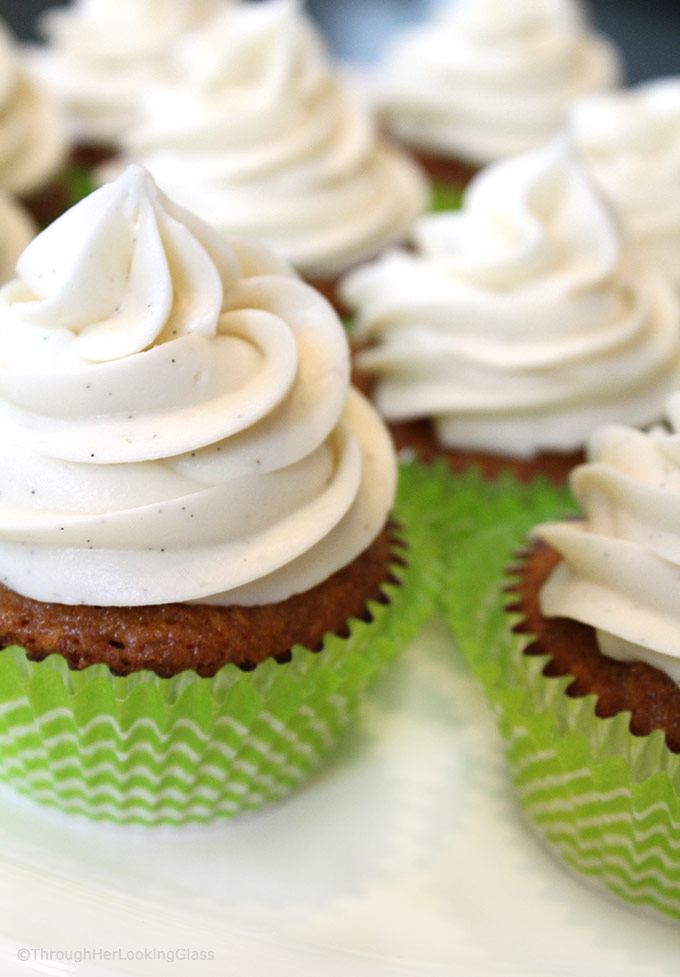 Well I've mentioned the weather a good bit here lately because it's been so crazy. A few years ago we got all excited when the calendar announced spring, then we waited and waited for Mother Nature to concur. Then on April Fool's Day, she had one more funny up her sleeve and we woke up to a foot of heavy snow.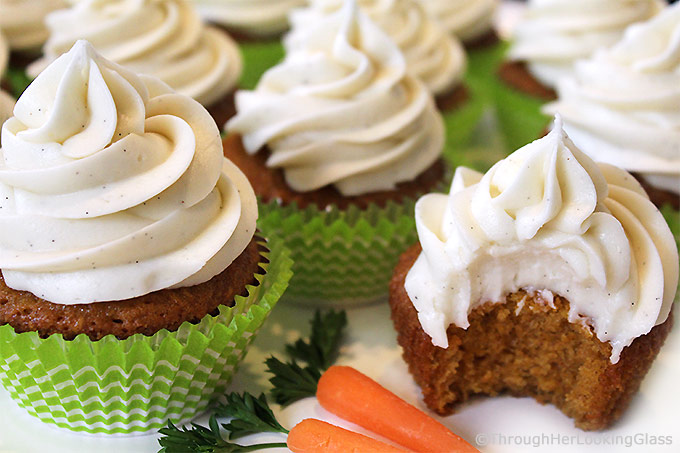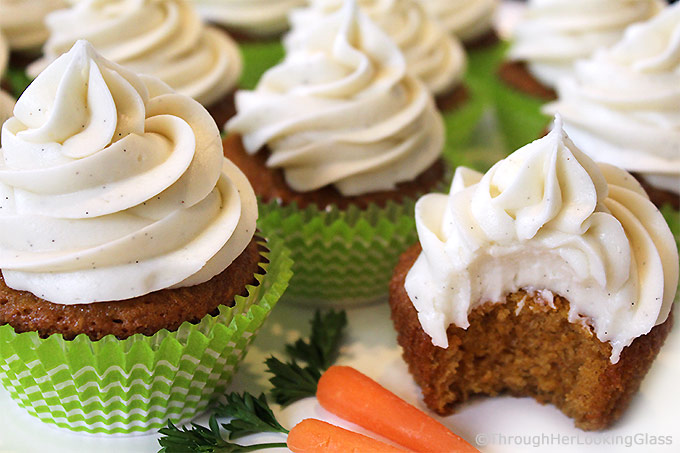 It wasn't all bad. The weekend storm afforded me a peaceful day indoors to bake and photograph these delicious Carrot Cake Cupcakes w/Vanilla Bean Cream Cheese Frosting for Jon's upcoming birthday. I have a dear friend who makes this recipe as a 9 X 13 cake and it's requested everywhere she goes.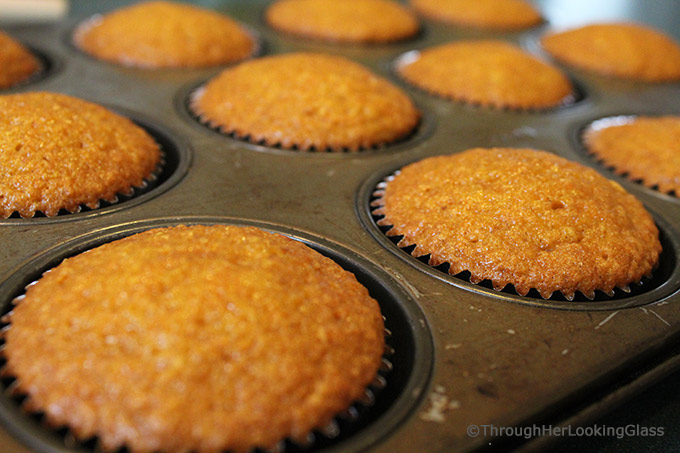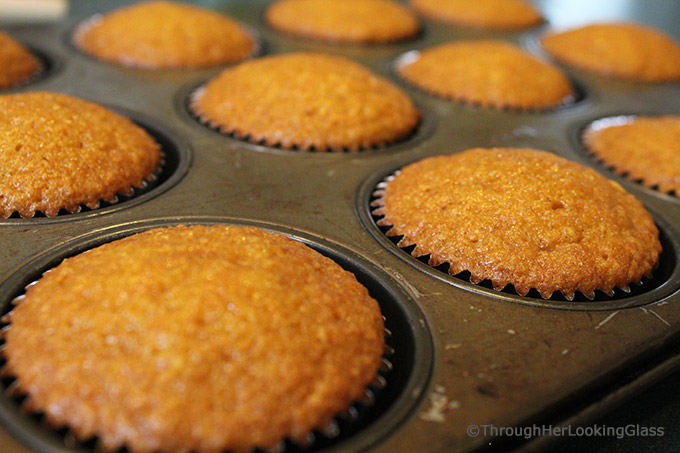 So I thought I'd try my hand tweaking it into cupcakes this time. The nice thing about cupcakes is they bake so quickly – these took just 18-20 minutes. Cupcakes also pack great in lunches, and who doesn't like their own self-contained little bakery treat?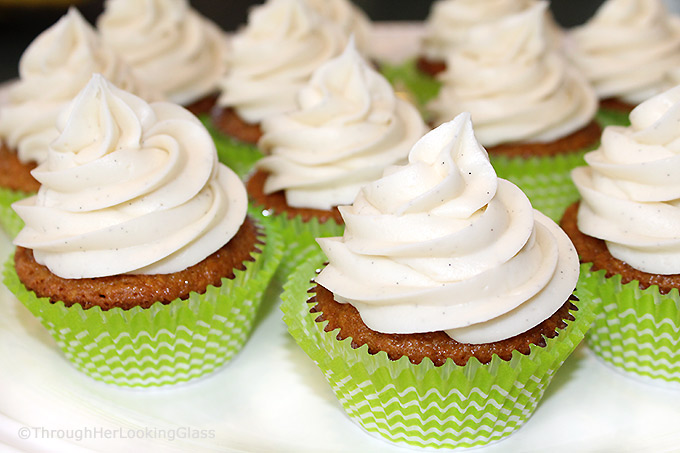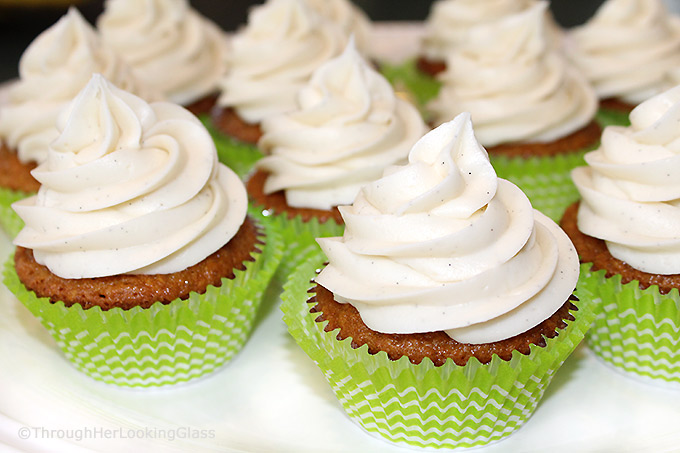 So even though it snowed all through the night that Friday and Saturday too, Sunday morning dawned bright and sunny. The temps were in the mid-50's. After church and a leisurely lunch, we flew the coop to the coast. If I could choose, I'd be at the water 24-7.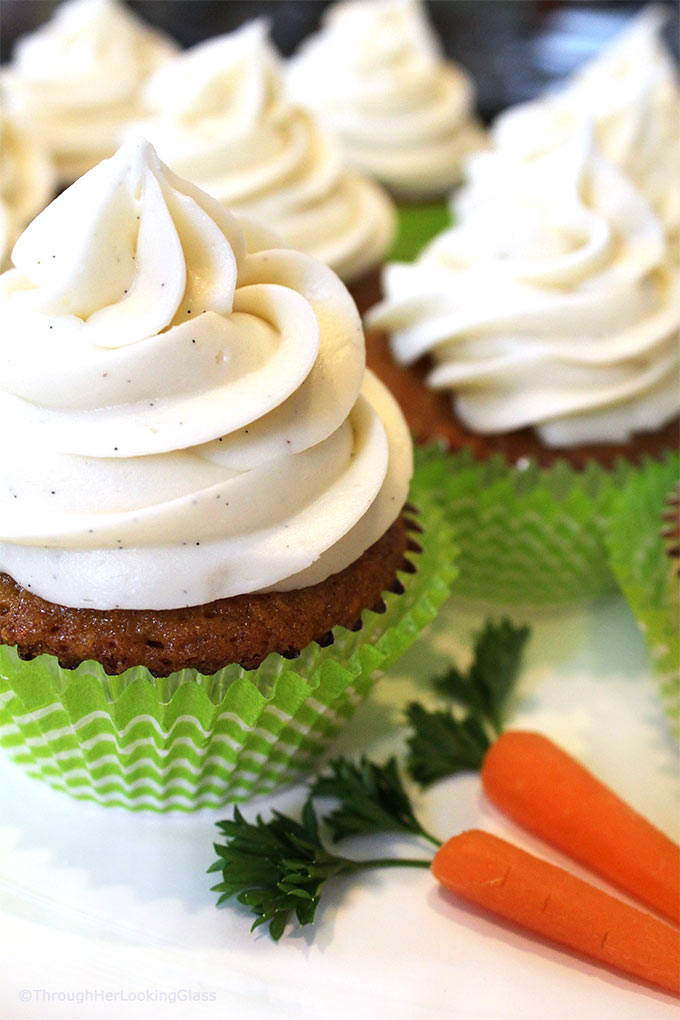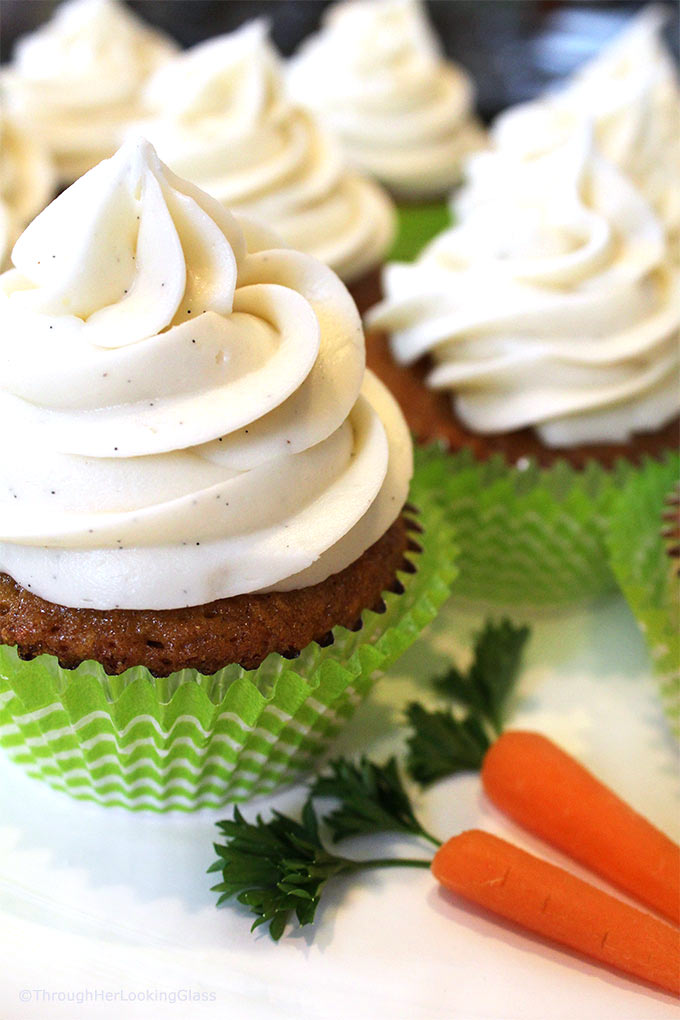 We meandered along the wooden boardwalk by the ocean in Newburyport, MA, dodging the occasional snow clump. Then we walked the brick-cobbled streets, exploring beautiful New England architecture, big old homes overlooking the water, some with widow's walks. Had a dog at the famous Richland's, where hotdogs have been 25¢ for decades.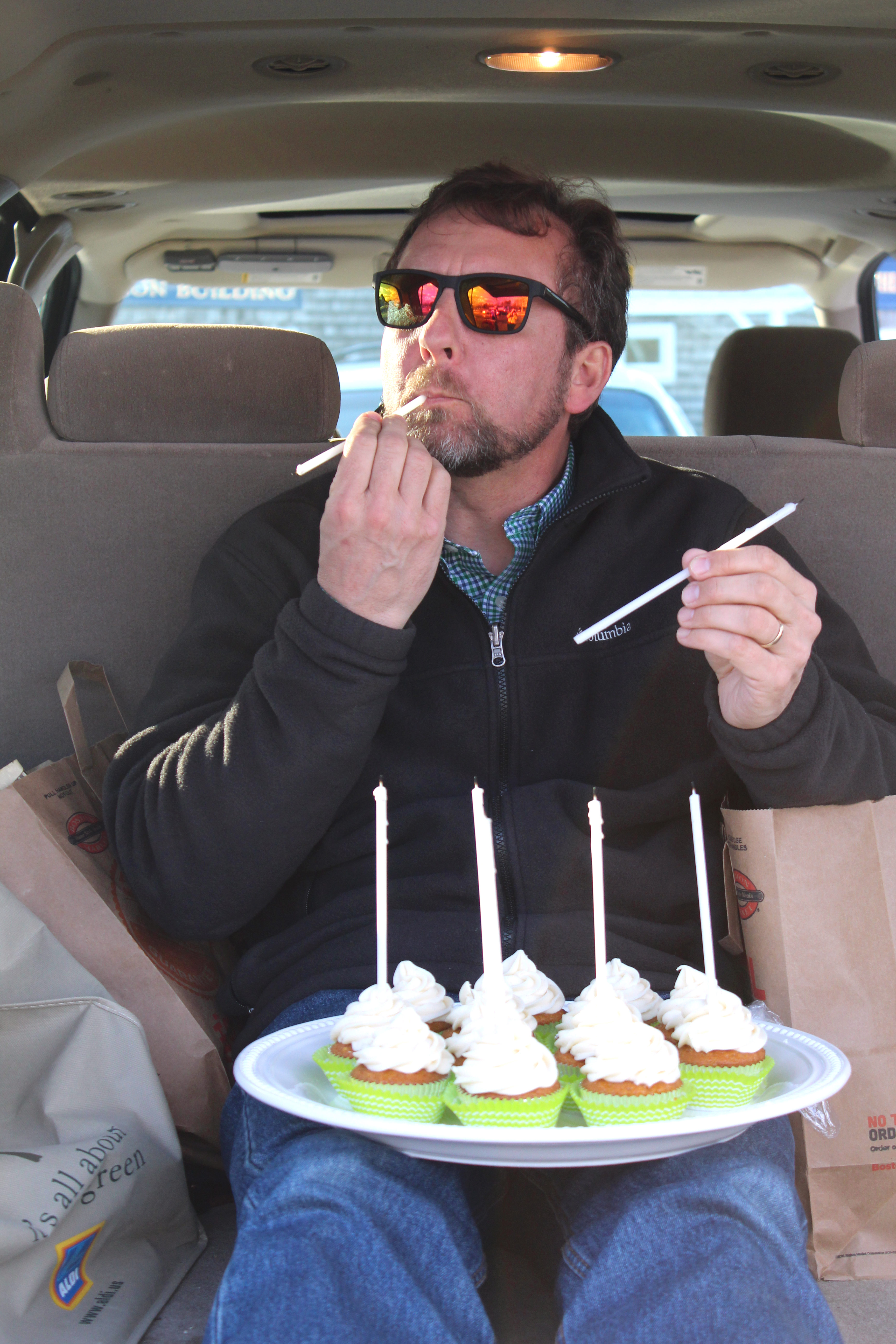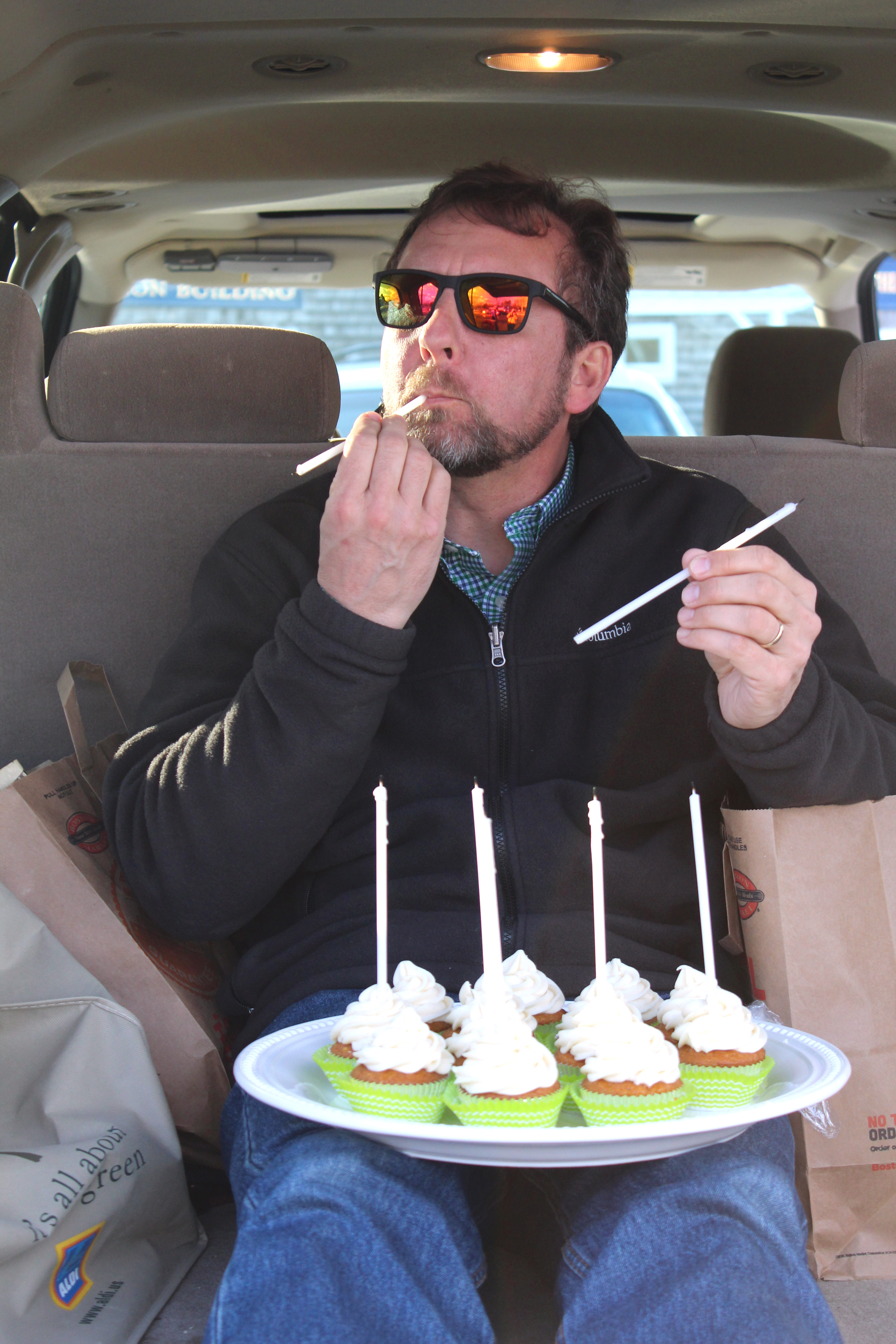 The wind was still whistling a bit, so we tailgated for the cupcakes. Even then we had trouble keeping the candles lit.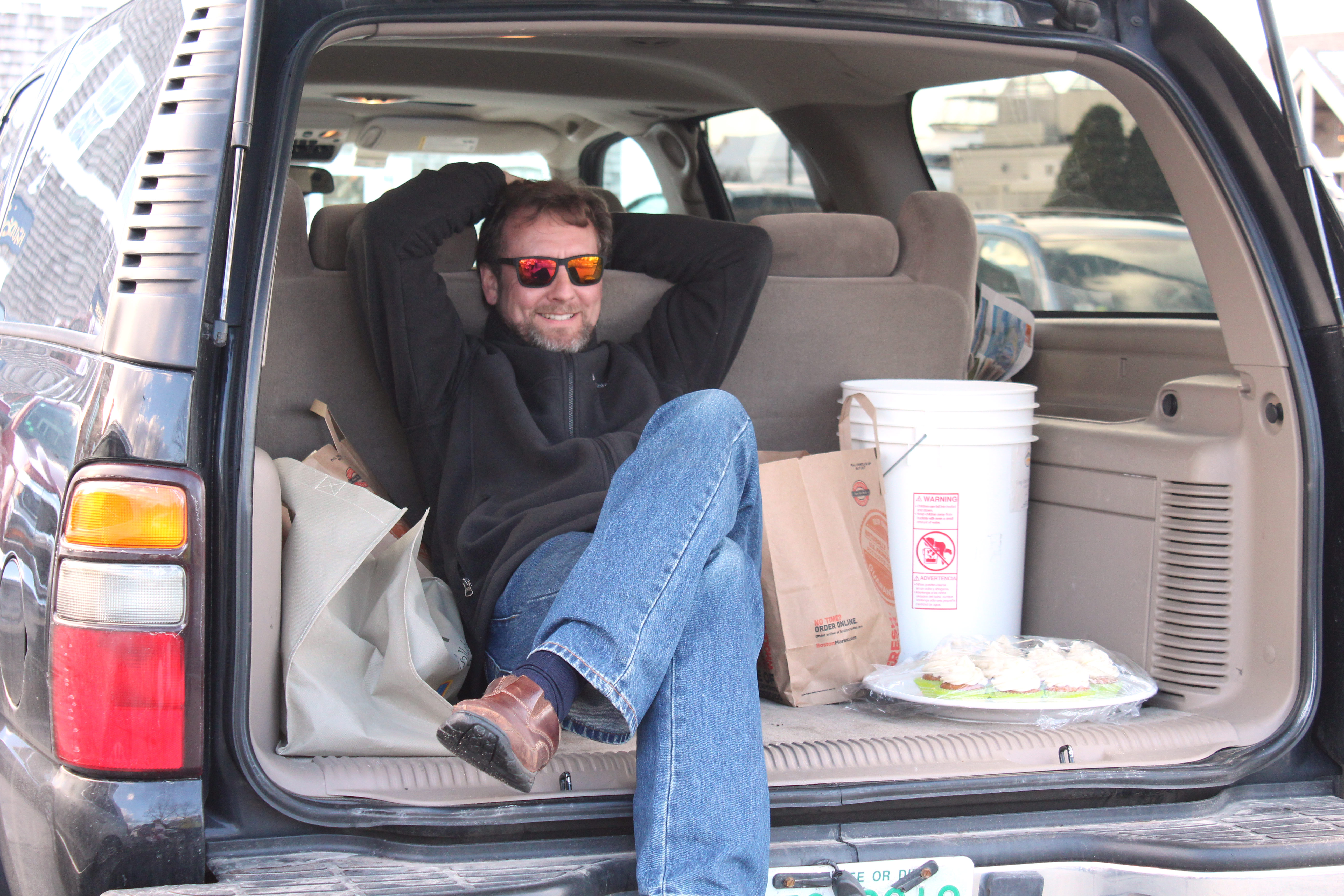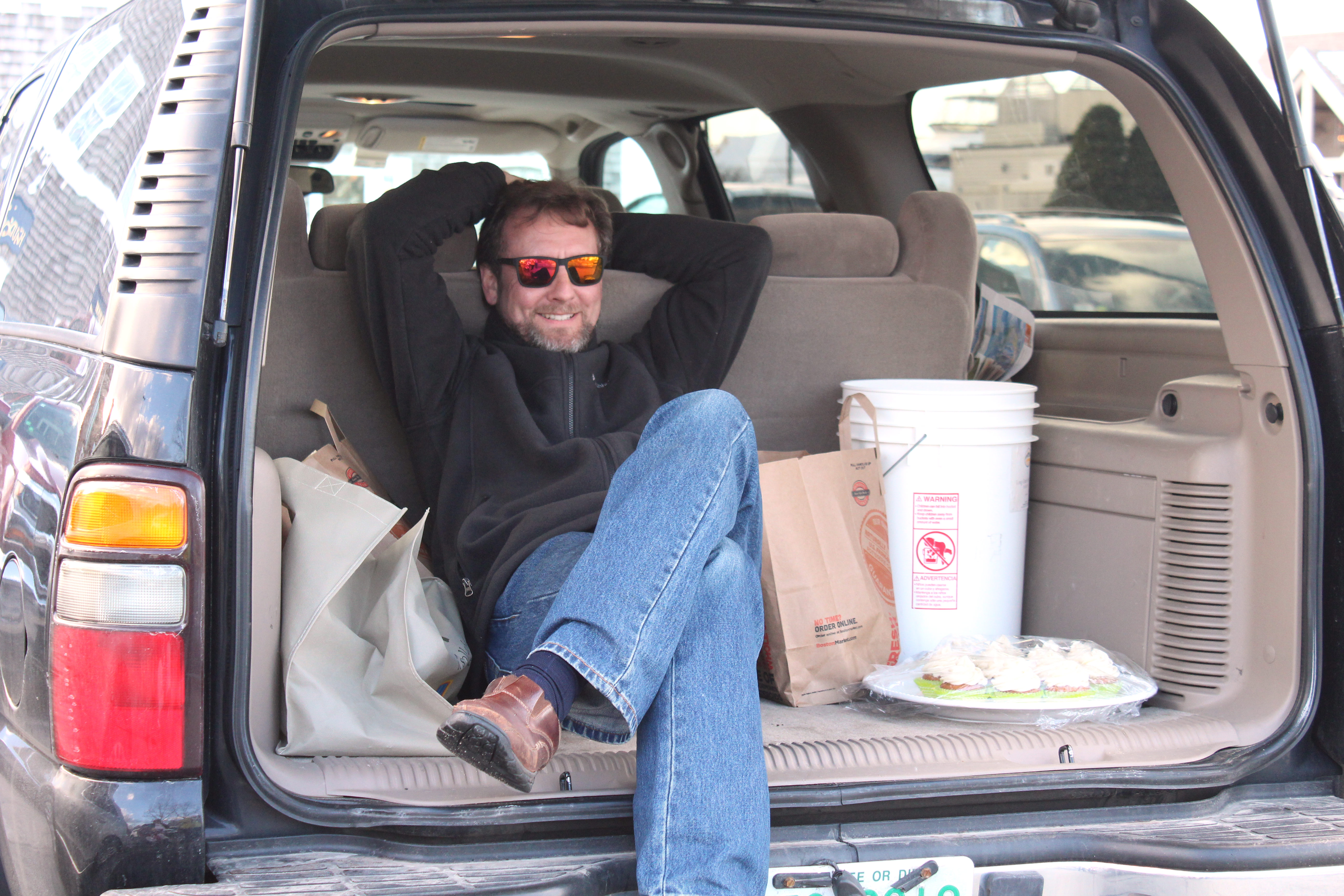 It was a quiet, peaceful and cozy 47th birthday celebration for Jon, especially since we were in the process of moving to a new home in just a few weeks. Nice to get a break from packing boxes.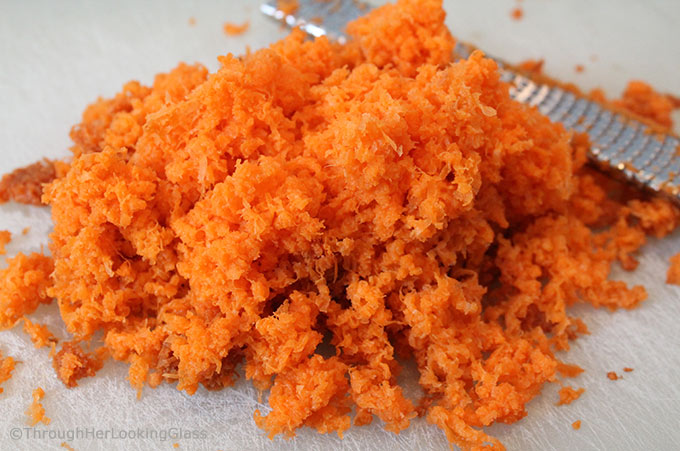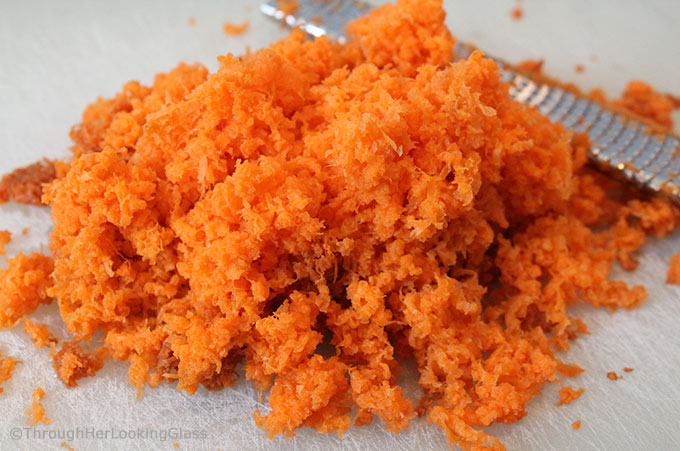 The key to the texture of these cupcakes is the very finely grated carrots. While the grated carrots give wonderful flavor and moisture, it's not like you're chomping on carrot chunks. In fact, the texture is light and delicate, and you might not even guess the carrots are in there.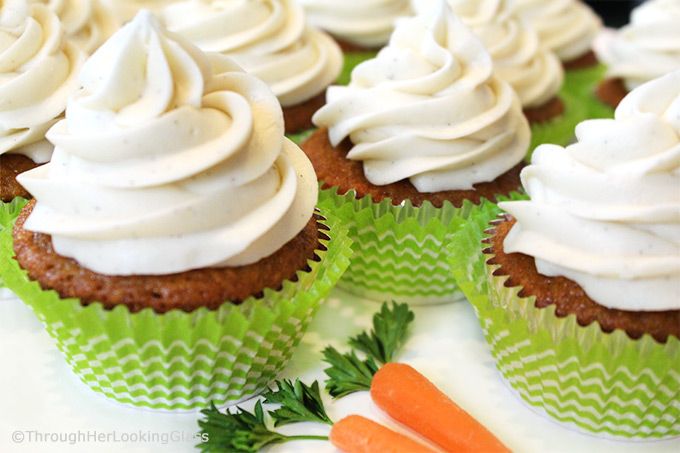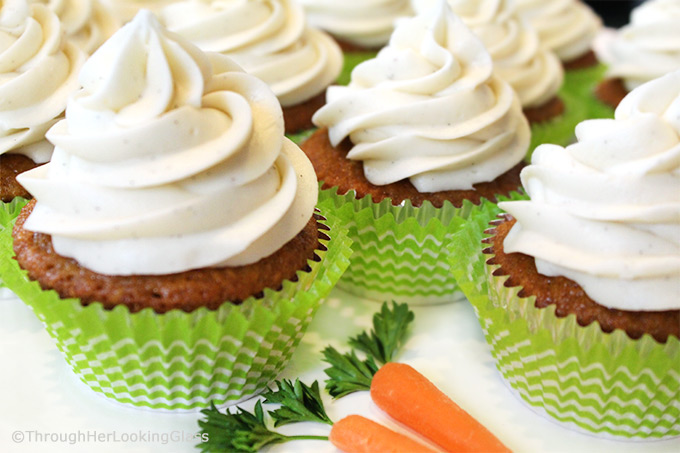 I hope you love these scrumptious Carrot Cake Cupcakes as much as we do. While the cupcakes are temptingly delicious, it's the vanilla bean specked cream cheese frosting that's the icing on the cake. (Pun intended.)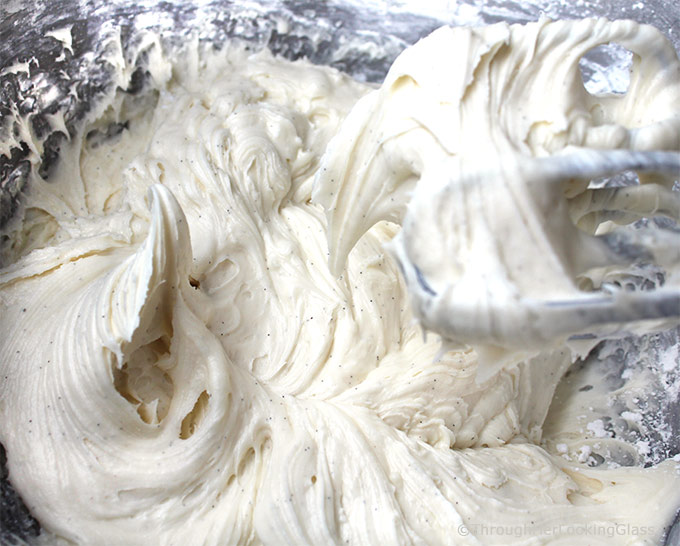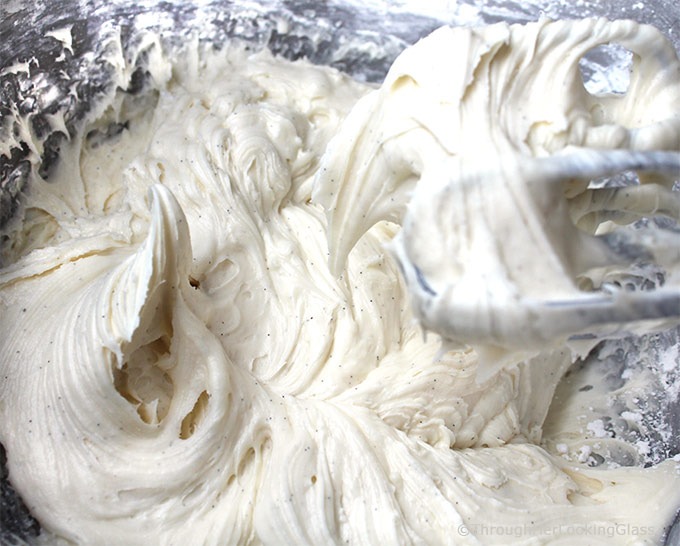 It's best to start with room temperature cream cheese and butter. With an electric hand mixer, whip together both the cream cheese and butter until it's light and fluffy and there are no lumps.
Then slowly incorporate the powdered sugar in. Finally, stir in the vanilla bean paste. Frost with a butter knife or spreader. Or use a pastry bag and pipe the cream cheese frosting on like I did. (I used jumbo Wilton star tip size 1 M, FYI.) Enjoy!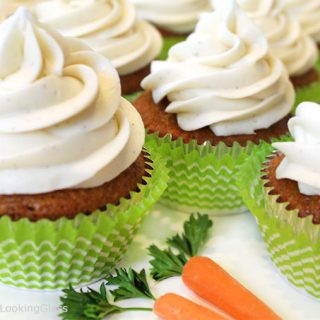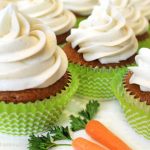 Print Recipe
Carrot Cake Cupcakes w/Vanilla Bean Cream Cheese Frosting
Ingredients
Cupcakes:
2 1/4

cups

cake flour

2

cups

granulated sugar

1

teaspoon

baking powder

1

heaping teaspoon baking soda

1

teaspoon

ground cinnamon

1

teaspoon

salt

3

cups

finely grated carrot

1

cup

liquid coconut oil or vegetable oil

4

eggs
Vanilla Bean Cream Cheese Frosting:
softened 8 oz. package cream cheese

1/2

cup

butter

softened

4 1/2

cups

powdered sugar

2

teaspoons

vanilla bean paste

Optional: 1 cup chopped walnuts or pecans

for sprinkling on cupcakes
Instructions
Cupcakes:
Preheat oven to 325°.

In medium mixing bowl, stir together cake flour, granulated sugar, baking powder, baking soda, cinnamon and salt.

Add in carrot, oil and eggs.

Mix by hand until moistened,

Using an electric hand mixer, beat on medium speed for exactly two minutes.

Line muffin cups with paper or foil liners.

Fill muffin cups almost 2/3 full. (This recipe makes 2 1/2 dozen (30) cupcakes.)

Place muffin pans on middle oven rack(s) and bake for 18-20 minutes or until cake tester comes out clean.

Cool completely, then frost with Cream Cheese Frosting.
Cream Cheese Frosting
Beat softened cream cheese and butter together until fluffy.

Slowly beat in 4 1/2 cups powdered sugar until smooth.

Stir in vanilla bean paste.

Frost cupcakes, then garnish with chopped nuts if desired.
Notes
Substitute two teaspoons pure vanilla extract if you don't have vanilla bean paste.
Substitute 2 cups of all purpose flour instead of 2 1/4 cups cake flour if you don't have cake flour.
I used a pastry bag and jumbo Wilton star tip 1M to frost these cupcakes.
You may also like: Brick Street Chocolate Cupcakes