Festive Sugared Cranberries. Bursting w/flavor that pops in your mouth. Sweet & tart. Tangy & addictive. Perfect cheesecake garnish, snack, stocking stuffer or gift. Pretty and delicious on the cheese tray.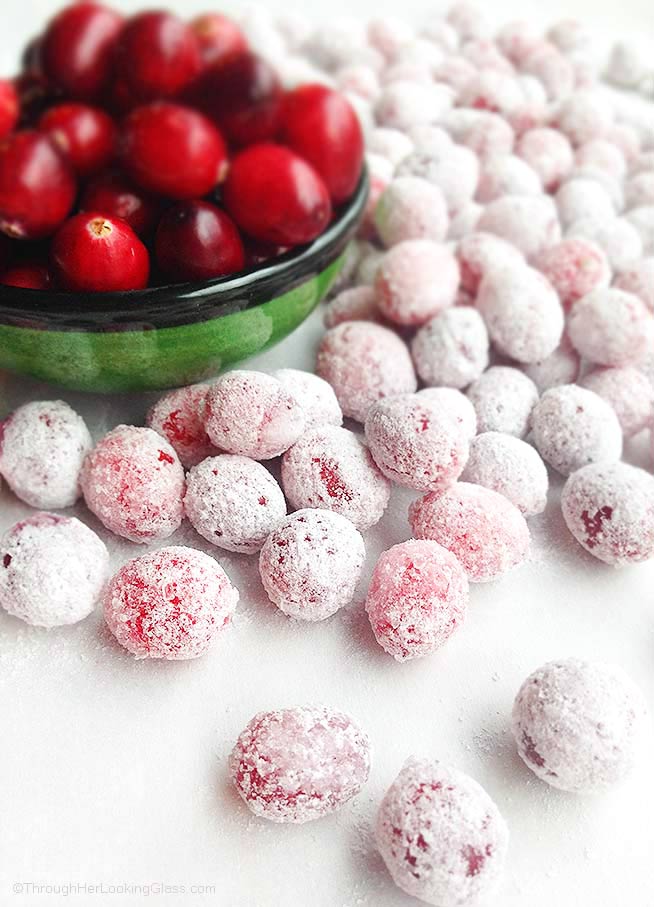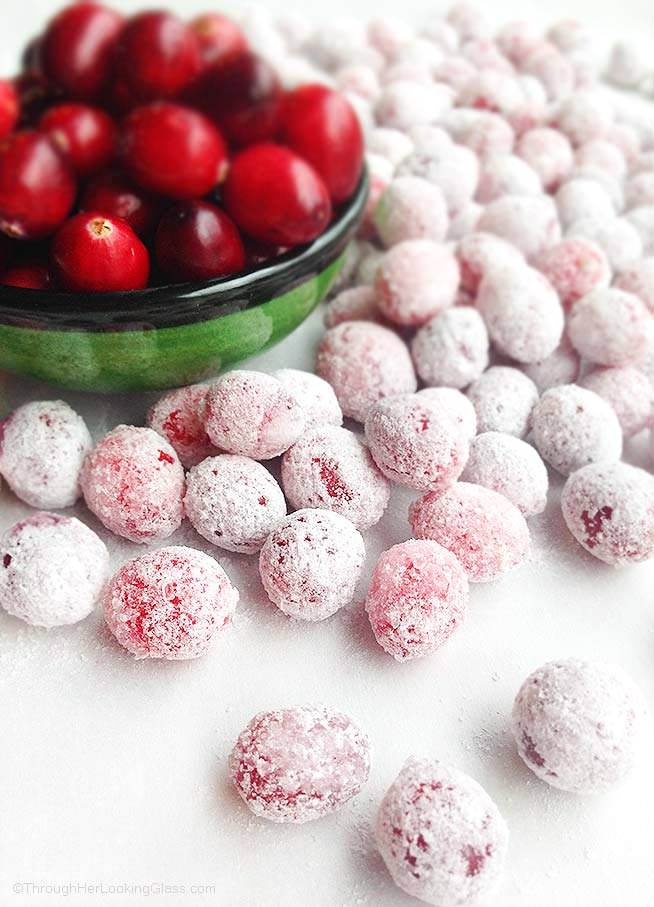 Hope all's well and you're experiencing the joys and festivities of the season. At our house we are through all the Christmas recitals, class parties and holiday baking, though I am making another big batch of these yummy sugared cranberries this afternoon.
Just finished up the last of the online Christmas shopping too, phew, but grateful so much is done! The Christmas tree is up and the house decorated. Wahoo!!!
The new furnace is also installed, as of minutes ago. Merry Christmas to me, right? Not kidding! Our furnace died last week and it's been very chilly around here… I'm glad we'll have heat on Christmas and I'm sure our Christmas day guests will agree!
We often enjoy seeing  A Christmas Carol live on-stage at our little historic theater in downtown Manchester. It's such a beautiful venue for the production that is always excellent. There's something nostalgic about an old-fashioned Christmas complete with traditional carols and swirling snow that really gets me in the Christmas spirit.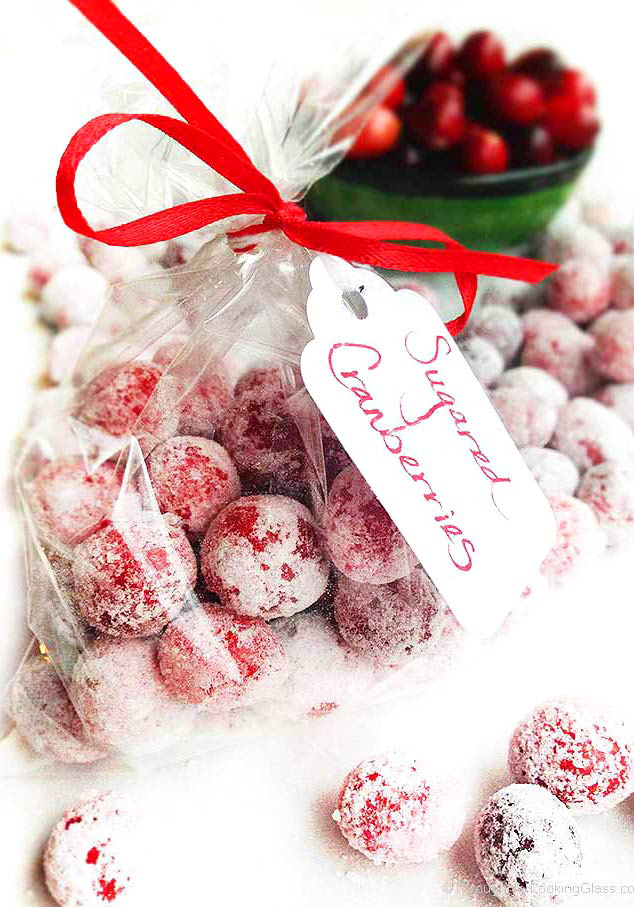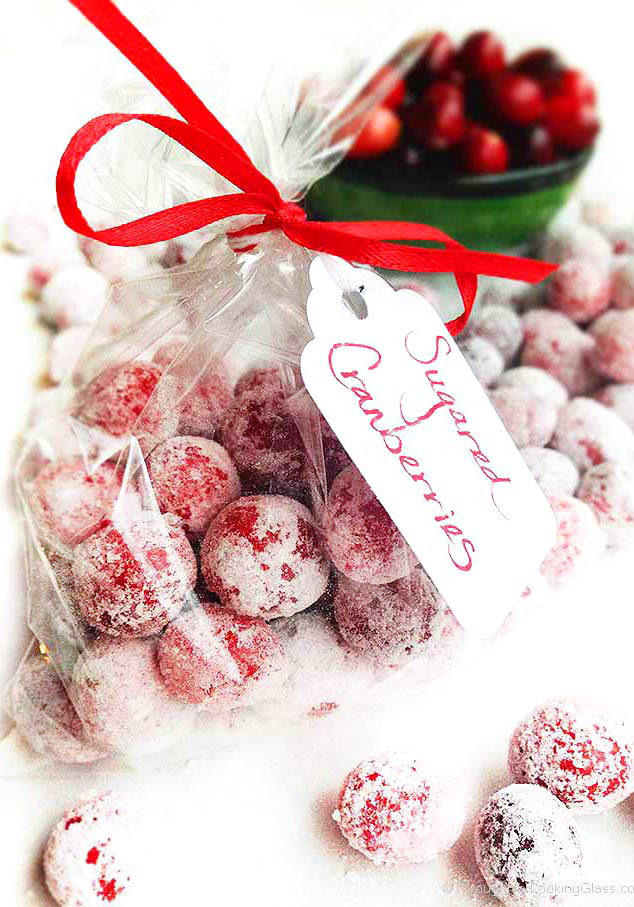 Sugared fruits and candied nuts are old-fashioned holiday treats that also remind me of Christmases past. Today I'm sharing a quick recipe for Festive Sugared Cranberries. Sugared cranberries are a delicious treat bursting with sweet and tangy flavor that actually pops in your mouth.
Fresh cranberries are steeped in hot sugary syrup, then rolled in superfine sugar. They beautifully garnish a cheese tray, drink, ice cream or cheesecake. They're also the perfect little last minute stocking stuffer or hostess gift. Sweet and tart. Tangy and addictive.
Sugared Cranberries are all that rolled into one red sparkling jewel of a sugared cranberry. Bet you can't eat just one.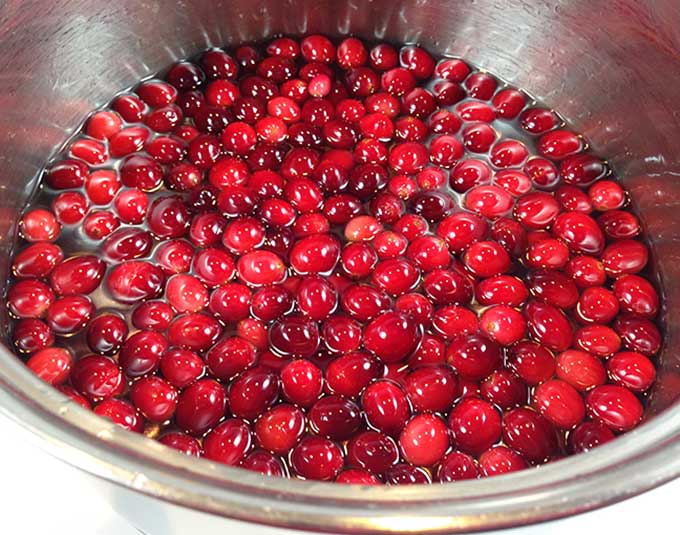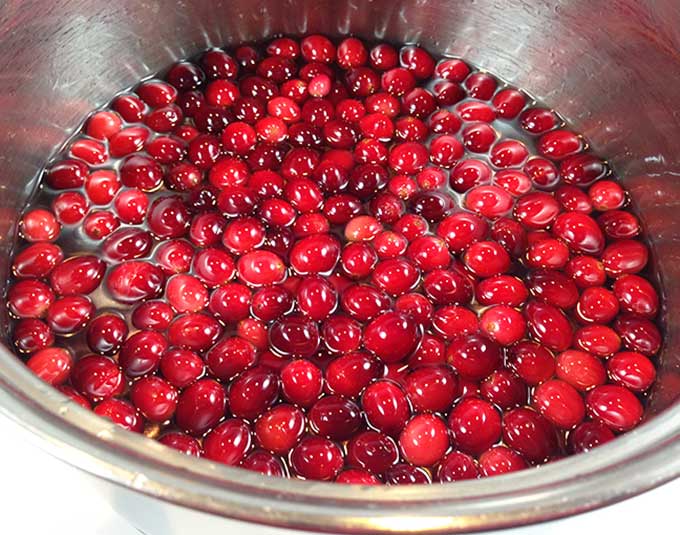 Steep cranberries in hot simple syrup, then marinate in the refrigerator for eight hours.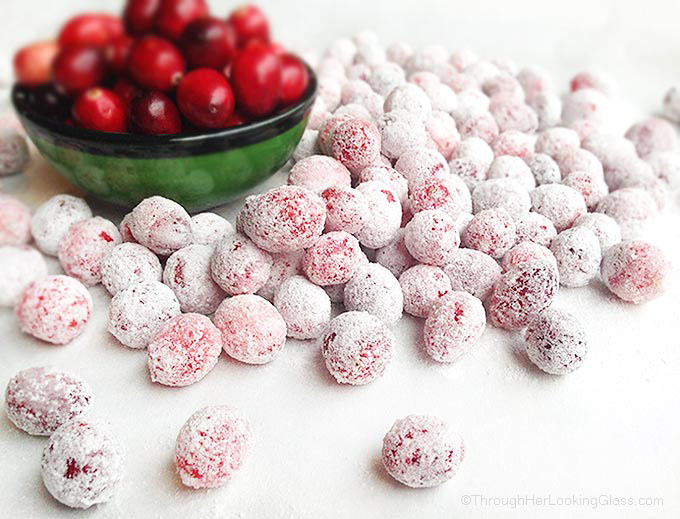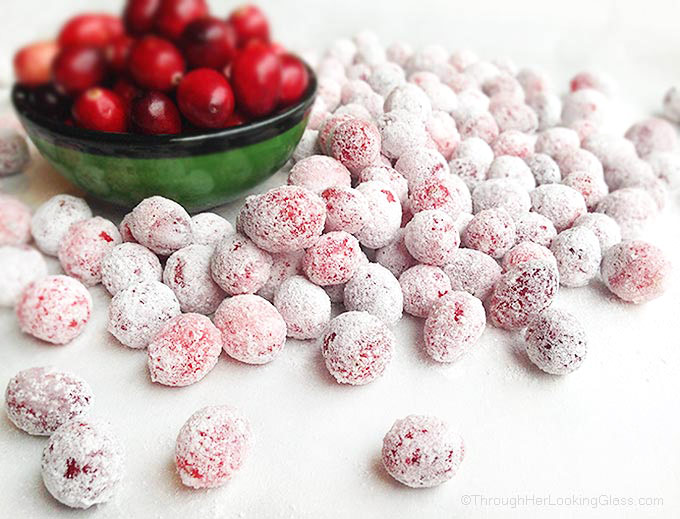 Roll cranberries in granulated sugar or superfine sugar. Sugared Cranberries are a sweet treat to hoard or give, your decision! Store in a semi-airtight container at room temperature for up to a week.
Tips to make Festive Sugared Cranberries:
Don't heat the simple syrup too high. It should be barely simmering.
Test to see if it's too hot by dropping a few test cranberries in. If it's too hot, the cranberry skin will pop. You don't want the skin to pop, you want the juice to stay sealed up in the cranberry.
Use white granulated sugar to roll the cranberries in, or make super fine sugar by pulsing white granulated sugar in your food processor for a few seconds.
Sugared cranberries can get soggy as the cranberry naturally "sweats".  So store in a semi-airtight container. Like a tupperware container with the lid cracked open a bit for airflow.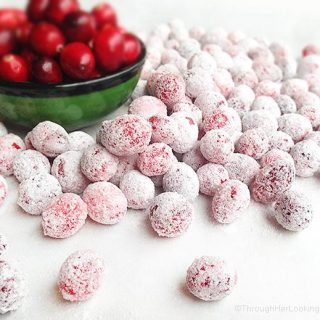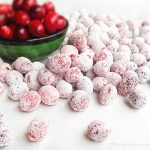 Print Recipe
Festive Sugared Cranberries
Ingredients
1 1/2

cups

white sugar

1 1/2

cups

water

2

cups

washed and sorted fresh cranberries

3/4

cup

superfine sugar
Instructions
Cranberries in Simple Syrup
In a small sauce pot, mix sugar and water together.

Stir over low heat on the stove top, until barely simmering.

Remove from heat.

Test by dropping in a cranberry or two. (If it pops, it's too hot.)

Add remaining cranberries and stir.

Transfer to a covered plastic container and refrigerate about eight hours.

Drain cranberries in a colander, reserving simple syrup for another use.
Superfine Granulated Sugar
Make superfine granulated sugar by placing sugar in blender or food processor and pulsing several times.

Place superfine sugar on baking sheet or shallow baking pan.
Assembly
Roll cranberries in sugar to coat.

Let dry on a baking sheet at room temperature for about an hour.

Store in a semi-airtight container in a cool place for up to a week.
Notes
If you store in a completely airtight container (as I made the mistake of doing once) the cranberries can "sweat", causing the sugar to become moist and slide off.
You may also like: Sugared Pecans