Jordan Marsh Blueberry Muffins are legend in New England. Big, tender bakery-style muffins studded with juicy blueberries. The ultimate weekend brunch muffin with history and a boatload of wonderful Boston memories!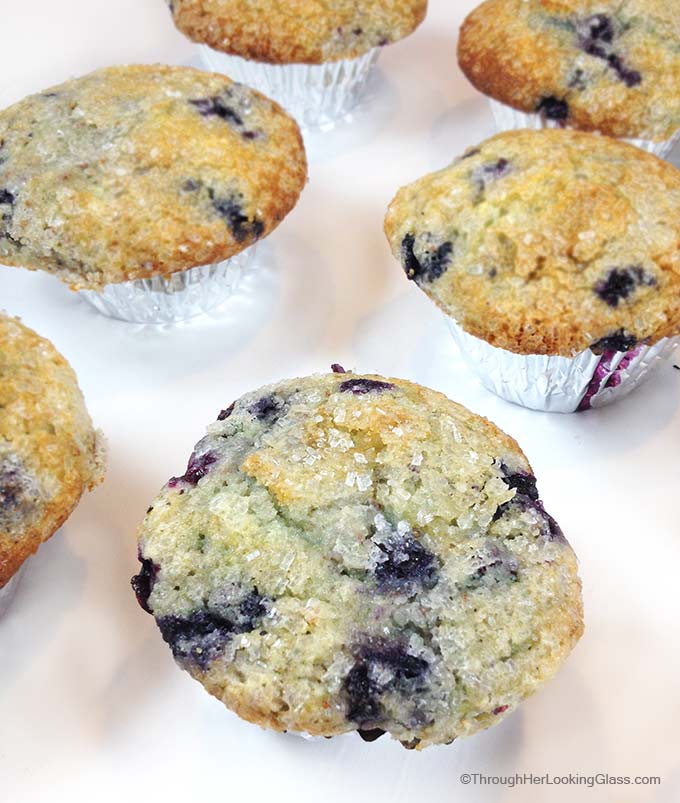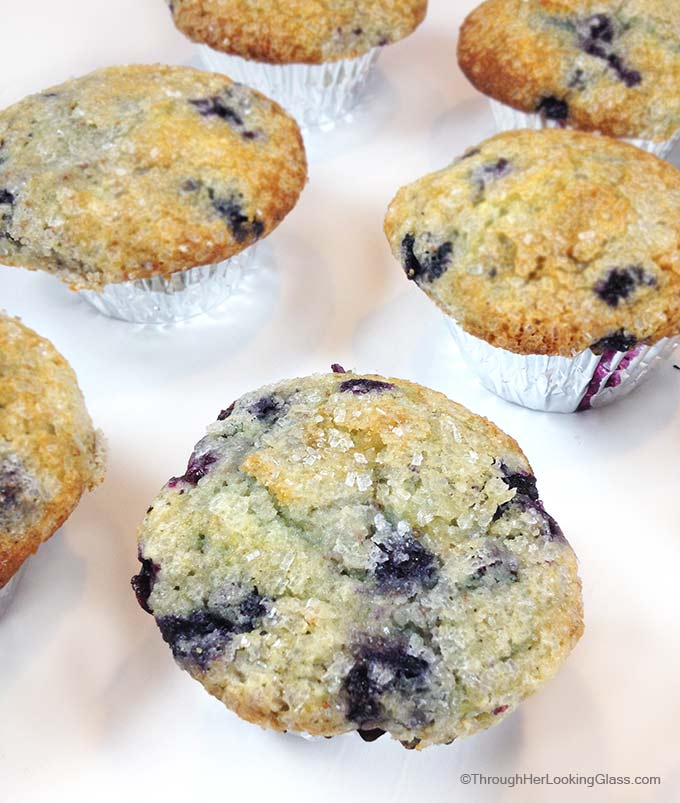 If you aren't from these parts or were born after 1990, you might not know what a Jordan Marsh Blueberry Muffin is. And that would be a travesty. So let's get you educated. (And fast!)

Jordan Marsh was a Boston department store that started in 1841. It grew to be a regional department store chain in New England until 1996, when the last of the Jordan Marsh stores were converted to Macy's.
Jordan Marsh was one of the first stores ever to offer charge accounts (thanks, I think) and a money-back guarantee. It was also the first department store ever to feature electric lights, glass showcases, telephones, and elevators.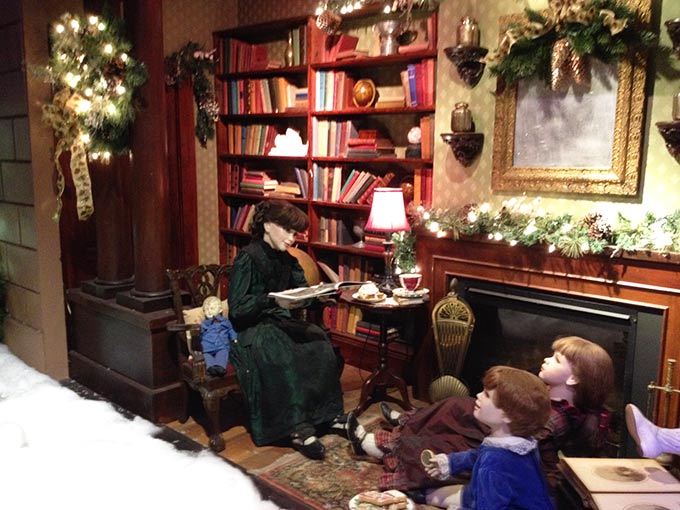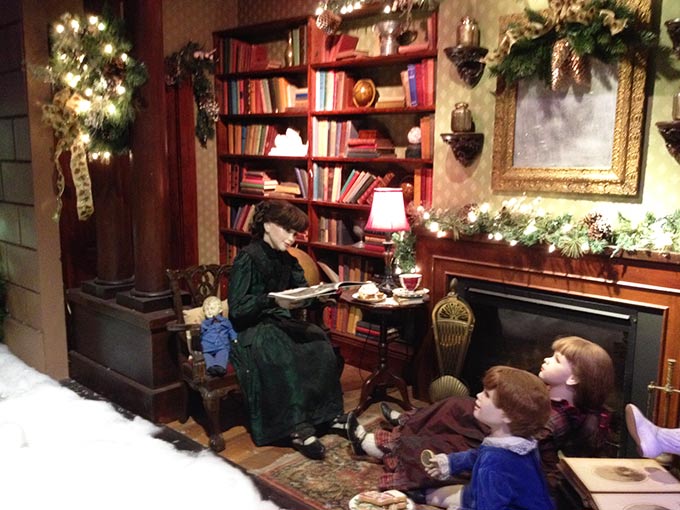 For many years, the flagship Jordan Marsh store in Boston housed the Enchanted Village at Christmas time.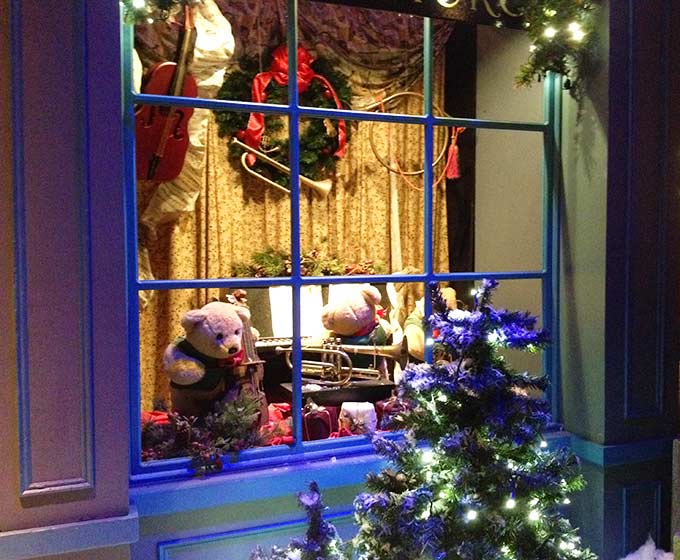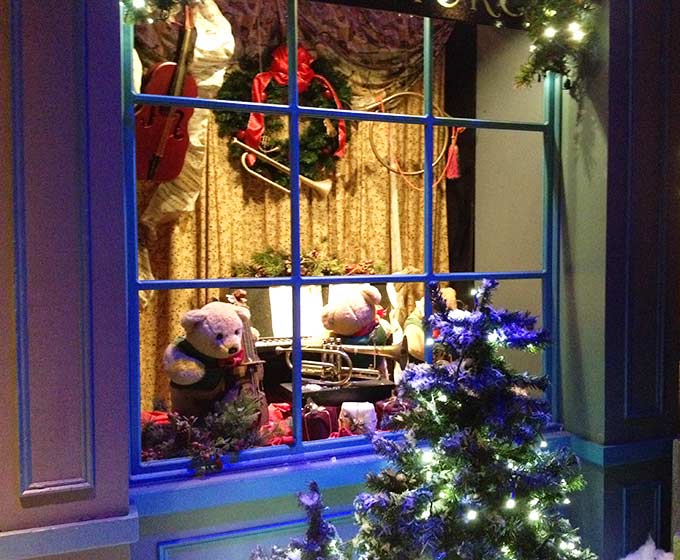 The Enchanted Village was a detailed and lavish Christmas display that covered an entire department store floor.
But today, we're talking about the famous Jordan Marsh Blueberry Muffin! On the first floor of the Jordan Marsh flagship store in Boston's Downtown Crossing was a lovely bakery that sold big and yummy sugar-topped Jordan Marsh Blueberry Muffins.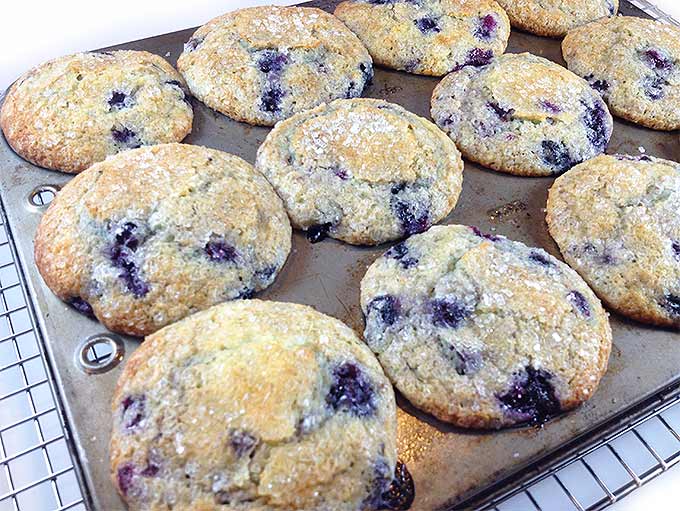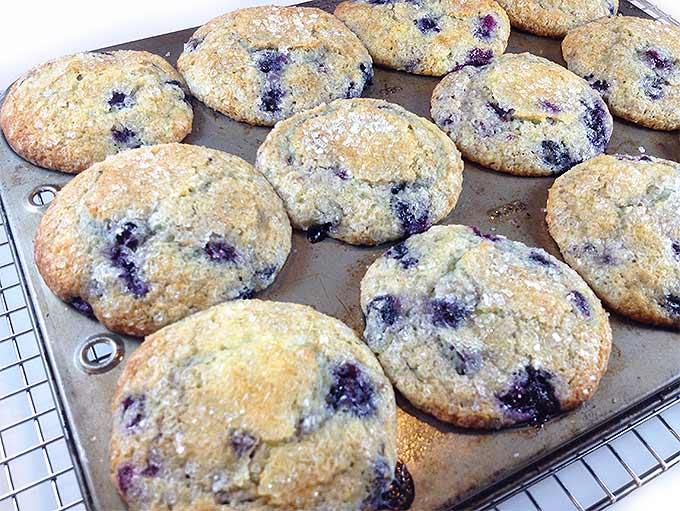 Jordan Marsh Blueberry Muffins are legendary in the Boston area. Quote from the December 2004 Boston Globe:
"For decades, any decent downtown shopping trip ended at Jordan Marsh, where the promise of a sugar-crusted blueberry muffin could make annoying children angelic." (Jordan Marsh, where are you when I need you???)
My mom always made these Jordan Marsh Blueberry Muffins when we were growing up. They're sweet, moist and cakey inside, packed with luscious blueberries. The muffin tops are crunchy and sugary. (Even Elaine would approve.)
Jordan Marsh Blueberry Muffins: a huge treat in our house. Thanks for this great recipe Mom! These muffins are easy to make with fantastic results.
Surely many of you grew up visiting Jordan Marsh in Boston and elsewhere — eating fresh, sugar-topped Jordan Marsh Blueberry Muffins and visiting the Enchanted Village downtown. Hope you'll share some of those memories today!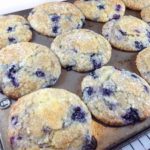 Print Recipe
Jordan Marsh Blueberry Muffins
Jordan Marsh Blueberry Muffins....served at the Jordan Marsh Bakery. Legendary in the Boston area for decades. Gigantic, moist blueberry muffins with sugary, crunchy muffin tops.
Ingredients
1/2

cup

butter

room temperature

1 1/4

cups

white sugar

2

eggs

1/2

cup

milk

2

cups

flour

2

teaspoons

baking powder

1/2

teaspoon

salt

1/2

teaspoon

vanilla

2 1/2

cups

blueberries

if frozen, thaw and drain

2

tablespoons

sugar for topping
Instructions
With a mixer, cream butter and sugar until fluffy.

Add eggs, one at a time.

Mix well after each.

Separately, sift dry ingredients together or mix well with a fork.

Add dry ingredients to creamed butter mixture, alternating with milk and vanilla.

(If blueberries were frozen, thaw and drain, then sprinkle with an extra tablespoon or two of flour to absorb the blueberry juice.)

Fold in the berries very gently.

Grease muffin pan well and carefully grease the top of the muffin pan also.(These muffins spill over onto the top of the pan, aw shucks.)

Be sure to use tin foil muffin cup liners also.

Fill muffin cups completely full. (A cookie scoop works nicely)

Sprinkle sugar over tops and bake at 375 degrees for 25 minutes or 'til golden brown.

Cool in pan for 20 minutes.

Gently loosen muffin "crowns" from the top of muffin pan with small, sharp knife and remove muffins from the pan.

Big, beautiful, yummy muffins... comin' your way!
Notes
The muffin stays whiter if you use fresh blueberries.
If you use frozen, thaw and drain first. Then sprinkle the blueberries with an extra tablespoon or two of flower to absorb some of the blueberry juice before gently stirring in to your batter.
Frozen blueberries or fresh, these muffins look and taste fabulous.
I prefer to use King Arthur's Sparkling White Sugar for sprinkling on top before baking: it doesn't melt and stays very crunchy!!! YAY for crunchy sugar!
The muffin tops will spread less if you refrigerate the batter (in the muffin pan) for 30 minutes before baking.
Be sure to grease the tops of your muffin pan well. Also use foil muffin liners. Paper just doesn't hold up well enough for this recipe.


You  may also like: Sweet Almond Glazed Lemon Poppy Seed Bread