Bakery Lemon and Poppy Seed Muffins are tender, cakey bakery-style muffins with crackly, sugary crunchy muffin tops. Vanilla and almond extracts, fresh lemon juice and lemon zest make these the best lemon poppy seed muffins on the planet.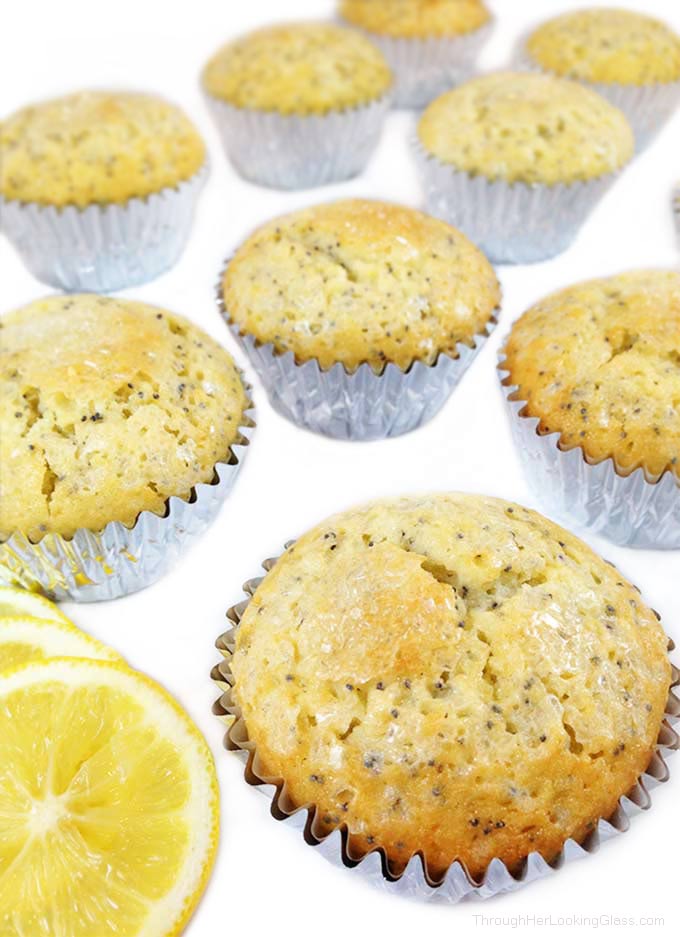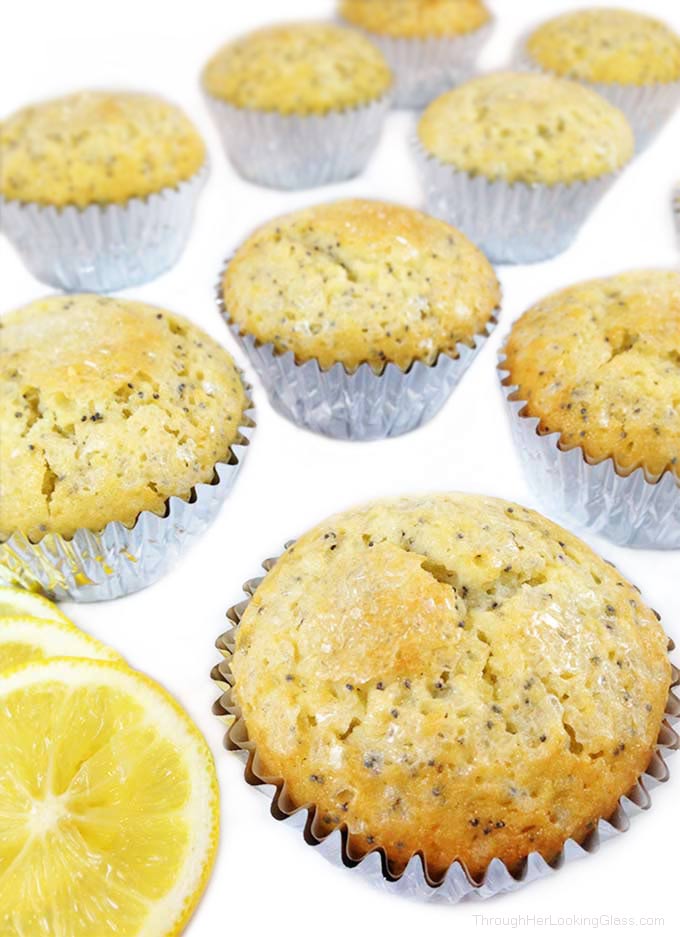 If you follow along here on the blog, you know I've had lemons on the brain for quite some time now. I just can't help it. When spring and summer finally arrives, I want all things lemon! Last week it was Lemon Poppy Seed Pancakes, and a few weeks before it was Lemon Cream Whipped Cream Filling. This week it's all about these scrumptious Bakery Lemon and Poppy Seed Muffins.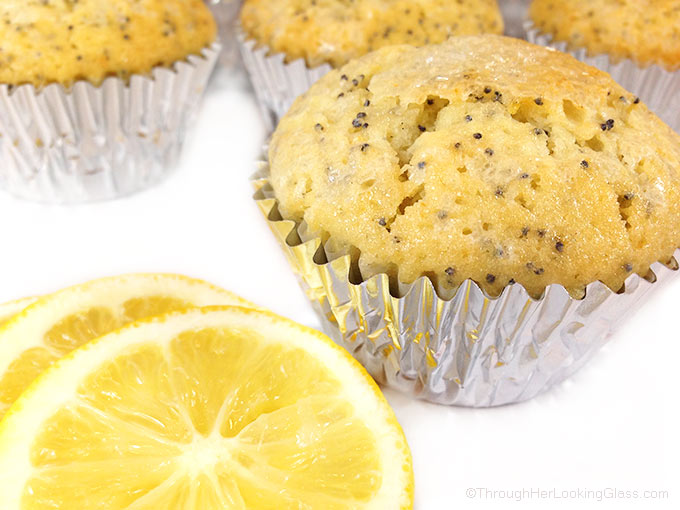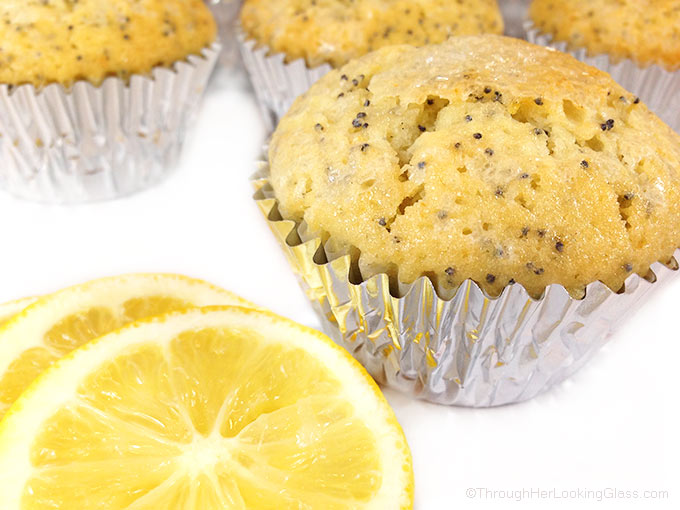 When I bite into one of these tender, delicious muffins, I'm taken back a decade or two to a lovely little muffin shop in Greenville, South Carolina where we used to live. The muffin shop on Augusta Road was called The Muffin Ma'am. Cutest name ever. Best muffins ever. The shop was nestled in an uppity little shopping plaza alongside a children's toy store, The Elephant's Trunk.
Nearby was an upscale children's clothing boutique named The Grey Goose. I remember shopping in that little plaza with my girlfriends. It was mostly window shopping mind you, but in my book that counts. And then we'd stroll to The Muffin Ma'am for a hot cup and a top-notch muffin. It was an experience, and nearly impossible to step inside those magical doors and not break into a full-blown cheery "Do You know the Muffin Man" hum.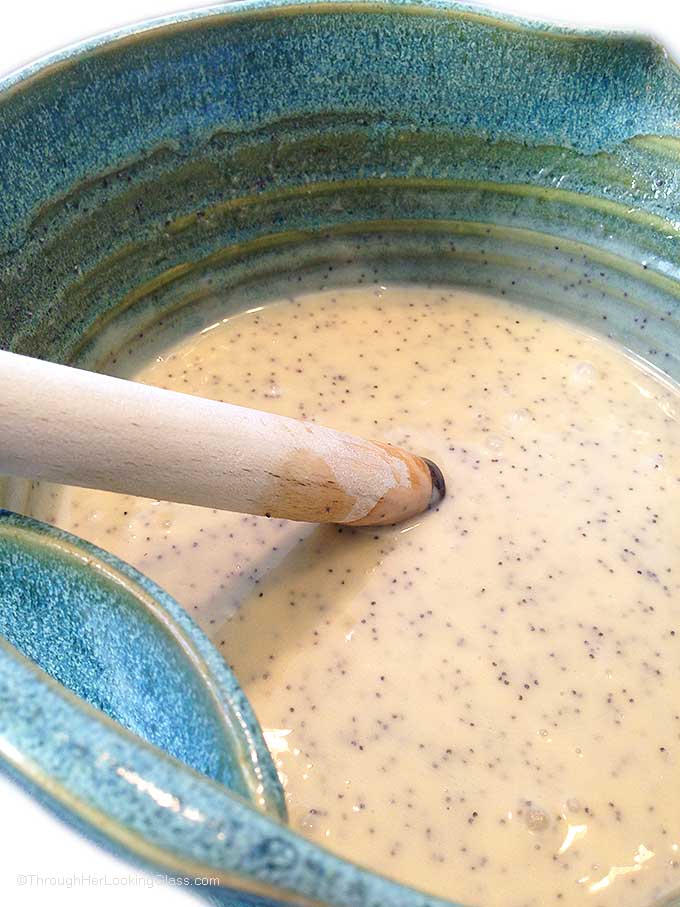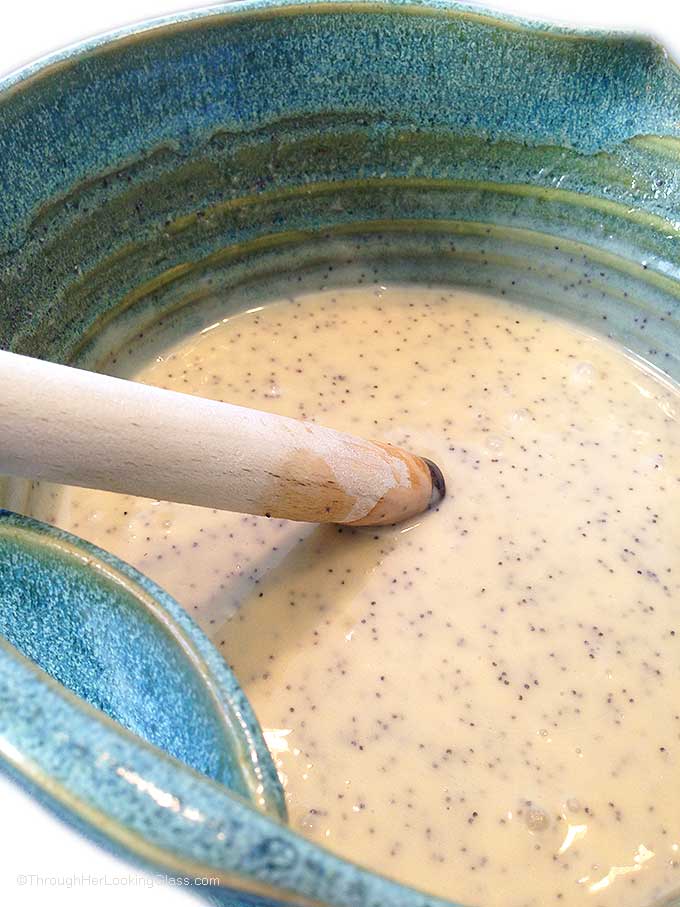 This simple recipe comes together easily in one bowl. Combine the dry ingredients and sugar in a mixing bowl. Stir in the remaining wet ingredients and mix by hand until just combined.
Pour into muffin tins. Bake at 325° for 30-35 minutes until muffin crowns are crackly and just turning golden.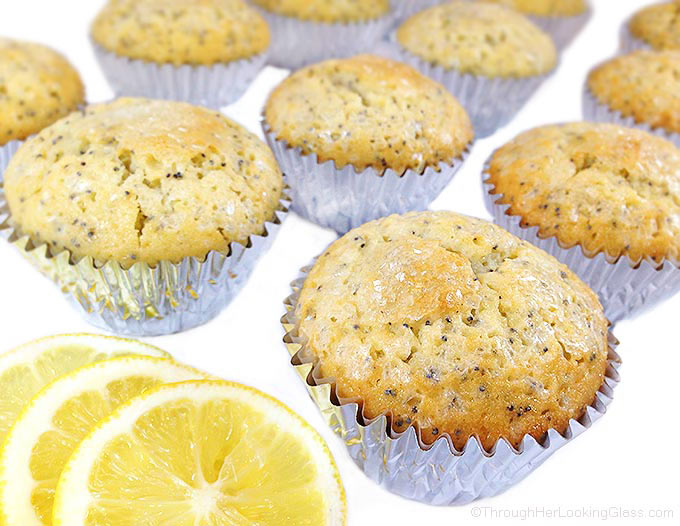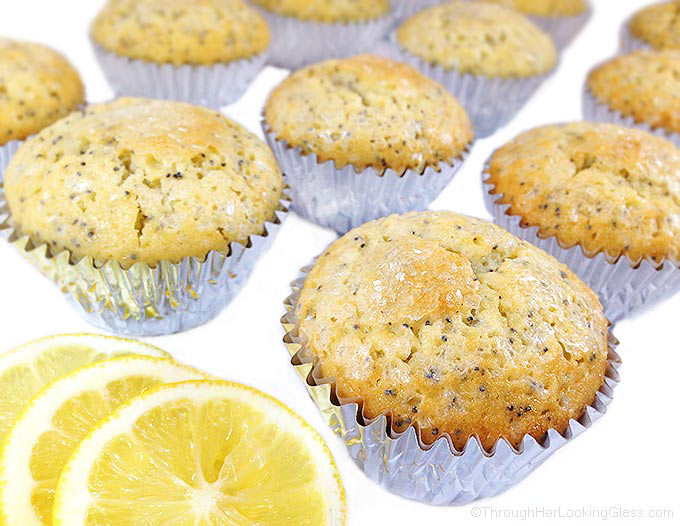 When I was experimenting in the kitchen with this recipe, I was aiming for that tender, cakey muffin, with the crackly, rounded tops and sugary crunch I fondly remember at The Muffin Ma'am. These Bakery Lemon and Poppy Seed Muffins with vanilla and almond extracts, also fresh lemon juice and lemon zest are just like those muffins…an experience.
The kind you bake easily on a lazy Saturday morning and savor with your favorite catalog and a hot cup. Hope you enjoy these scrumptious muffins!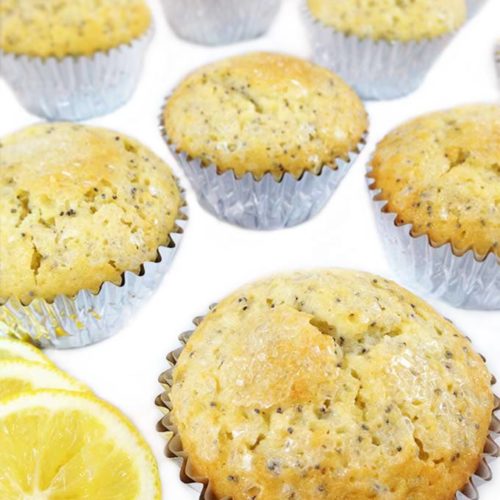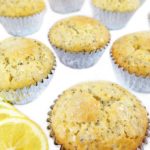 Print Recipe
Bakery Lemon and Poppy Seed Muffins
Tender, bakery-style lemon poppy seed muffins with crunchy, sugary crackly tope. Made with fresh lemon juice, lemon zest and almond extract.
Ingredients
1 1/2

cups

sifted flour

1 1/8

cups

sugar

3/4

teaspoon

salt

3/4

teaspoon

baking powder

2

eggs

beaten

3/4

cup

milk

2/3

cup

vegetable oil

2

tablespoons

fresh squeezed lemon juice

1/2

teaspoon

vanilla extract

1/2

teaspoon

almond extract

1 1/2

tablespoons

poppy seeds

1 1/2

tablespoons

fresh lemon zest

Optional: 2 tablespoons white sparkling sugar
Instructions
Combine flour, sugar, salt, and baking powder in mixing bowl

Mix well with fork.

Stir in beaten egg, milk, oil, vanilla extract, almond extract, poppy seeds and lemon zest.

Do not overmix.

Distribute batter evenly into muffin tin.

Optional: sprinkle muffin tops with white sparkling sugar.

Bake at 325° for 30 - 35 minutes until muffin crowns are just turning golden and tops are crackly.


You may also like: Sweet Almond Glazed Lemon Poppy Seed Bread