Crunchy, sweet Sugared Pecans. Make your own sweet spiced nuts for the holidays. These are the perfect addition to a cheese board and make a wonderful old-fashioned stocking stuffer. Always appreciated by those who enjoy the finer things in life!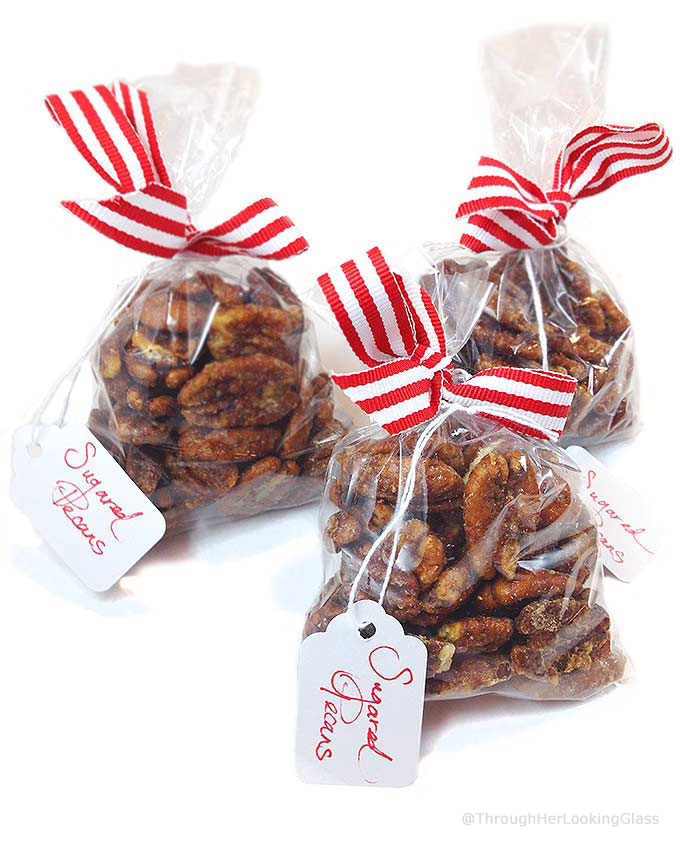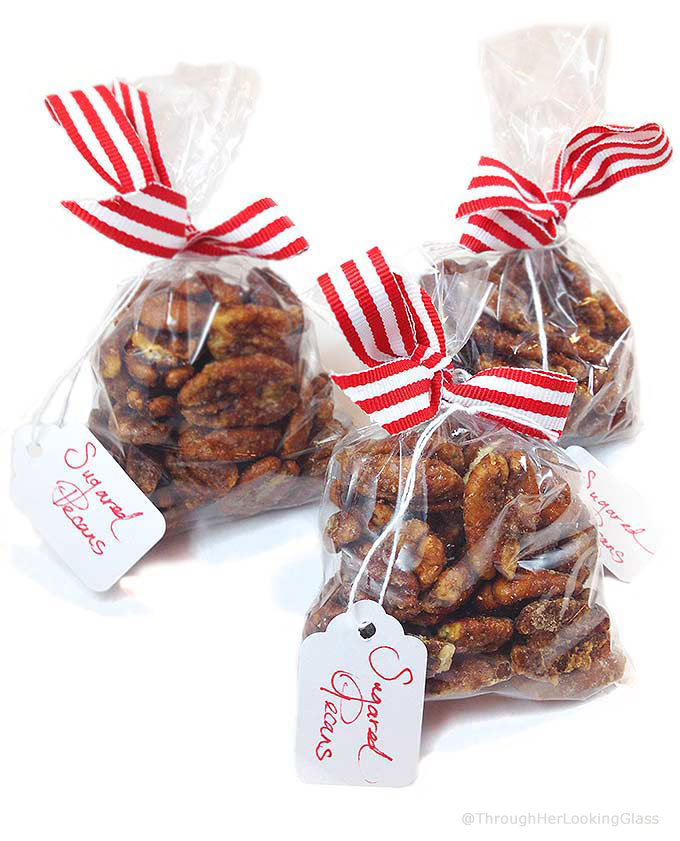 I never met a pecan I didn't like. But Sugared Pecans? Now we're talkin'. I have a southern friend whose daddy owns pecan trees. Can you even imagine? I can't, living in the north as I do.
We do have lovely trees here: lilacs, birches and even Christmas trees.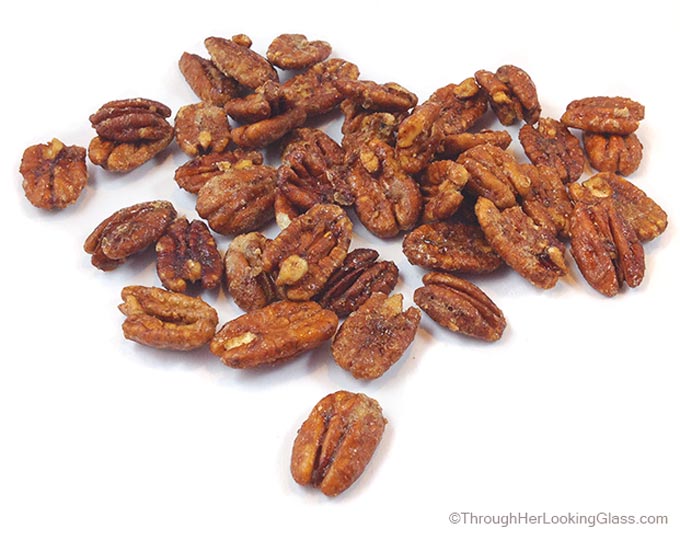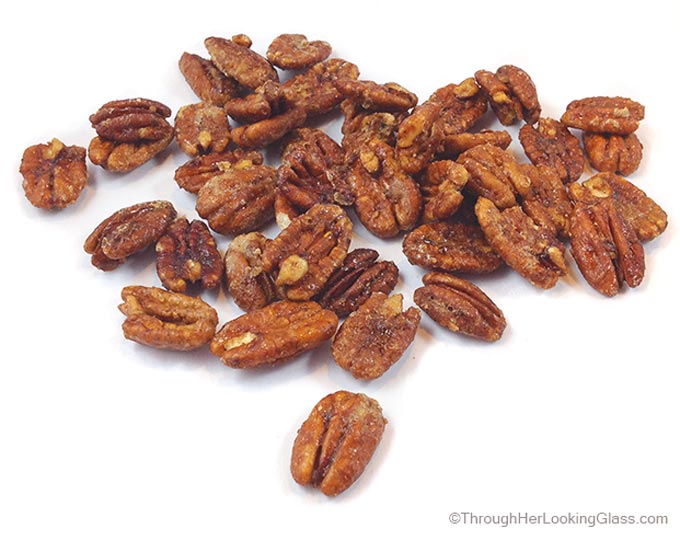 (Which reminds me of the Christmas tree that used to reside in my front yard growing up. One day we came home and the Christmas tree was gone. Yep. And it didn't just walk off.
It was harvested, as if we were a tree farm. Which we were not. People: it was in our front yard. And the week before Christmas.)
On to more pleasant topics: pecans. Yesterday I made a double recipe (5 LBS!) of these Sugared Pecans and baked the entire batch in my turkey roasting pan.
They're such an easy treat to make and always welcome. It takes about five minutes to mix up a two pound batch and an hour and a half to bake. There. You're done.
Small investment, huge return, and you'll have a beautiful stash for stocking stuffers, gift baskets and holiday nibbles.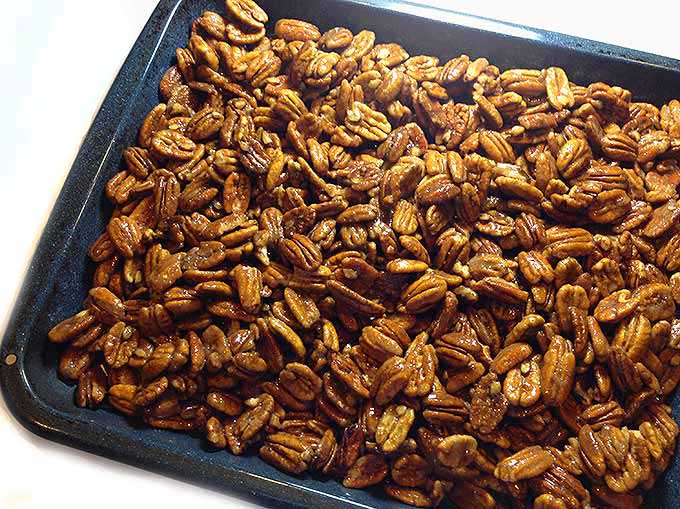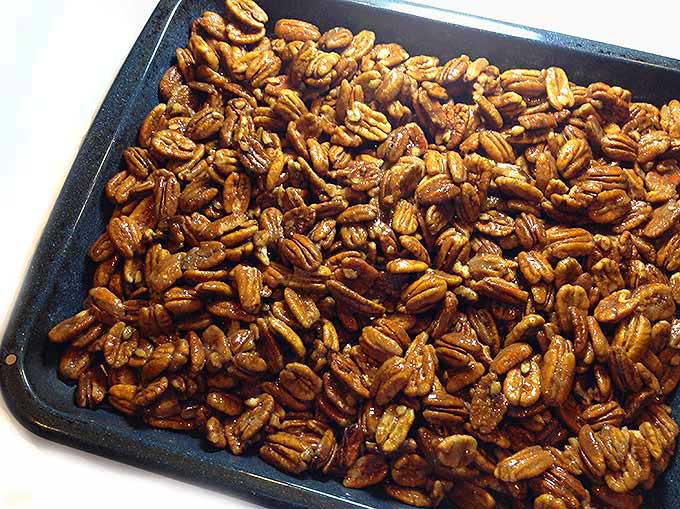 Coat the pecans, then place in a large roasting pan. Bake for an hour and half, stirring several times. These smell so heavenly baking!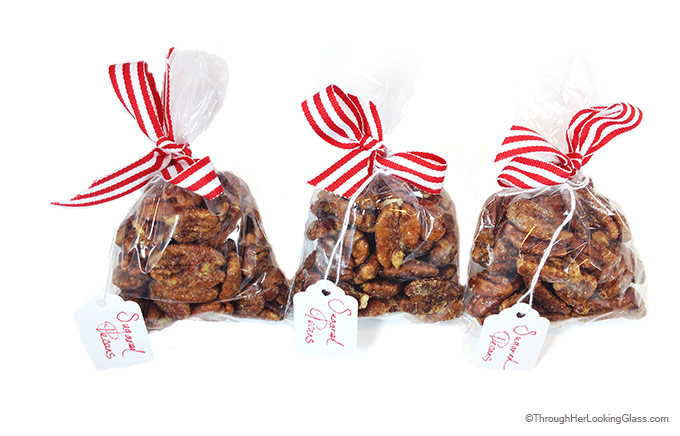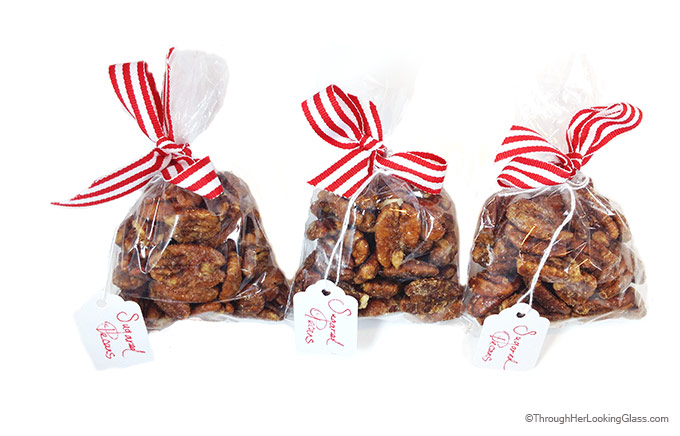 These are the best Sugared Pecans in the world! (Yeah, I'm biased.)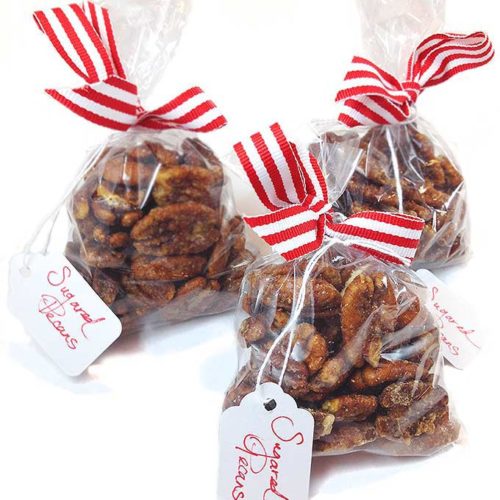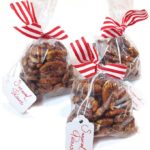 Print Recipe
Sugared Pecans
Sugared Pecans are the perfect holiday treat and the quintessential stocking and gift basket stuffer. This recipe takes five minutes to mix up and yields a two pound batch.
Ingredients
2

pounds

shelled pecan halves

2

egg whites

2

teaspoons

cold water

1

cup

sugar

2

teaspoons

cinnamon

1/2

teaspoon

salt

1/2

teaspoon

freshly grated nutmeg
Instructions
Place pecans in a large mixing bowl.

Separately, froth egg whites and cold water together.

Pour over pecans and mix thoroughly.

Stir in remaining ingredients: sugar, cinnamon, salt and nutmeg.

Transfer to a large baking or roasting pan.

Bake at 225 degrees, uncovered for one and a half hours.

Stir every thirty minutes.

Cool, then store in an airtight container.
You may also like: Pumpkin Spice Sugared Pecans