Where Hope Grows is a movie title, but it just seemed to fit today. So I stole it. (That and the monarch.)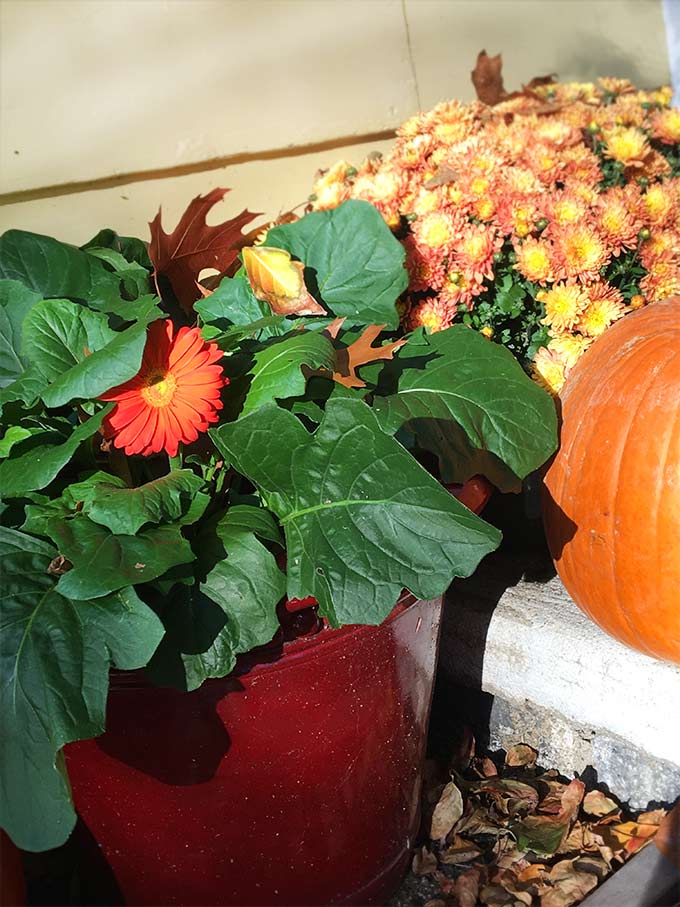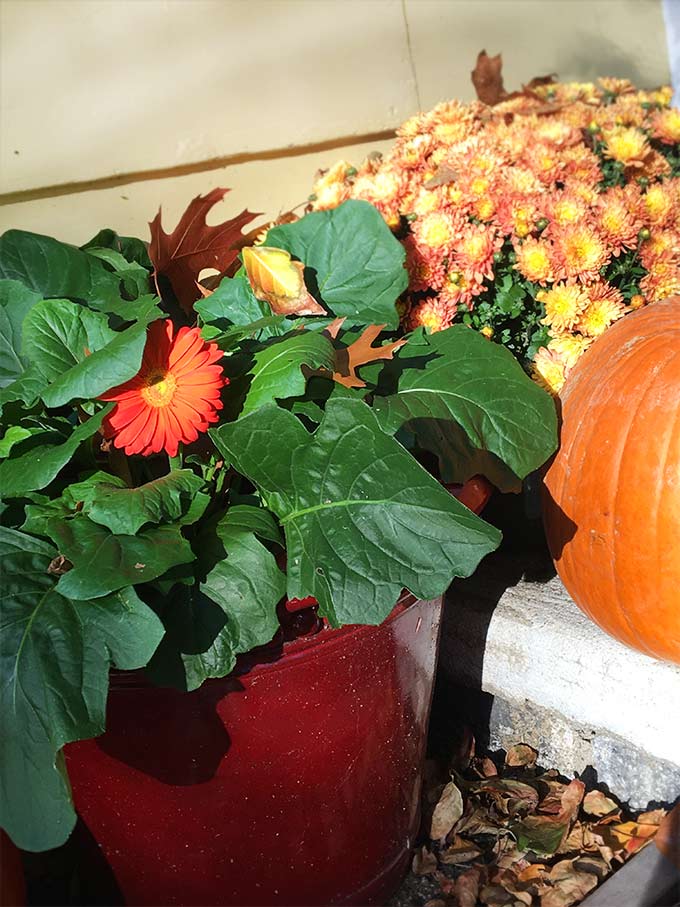 I've always loved a cheerful gerbera daisy. And since 1994, it's been a symbol of hope for me. Last June I planted a gerbera annual in a shiny red pot by our side door. It got plenty of sunlight and water, but it never bloomed. The leaves were healthy and shiny, vivid green.
So in July I started regularly fertilizing it to encourage it along. Nothing. My gerbera daisy simply refused to comply. By the end of August I pretty much gave up and left it to its own devices. So many pretty green leaves, but no blooms.
So imagine my surprise this past week when I came up the steps from grocery shopping (mid-October) to discover an enormous, cheerful orange gerbera daisy peeking out from under the foliage. I was so surprised. Guess it was just a late bloomer after all.
It reminded me of that time over two decades ago shortly after Jon and I were first married. We lived in a little rental house in Easley, South Carolina right around the corner from the local fire department. We had lots of potted flowers on our front steps during the summertime, and when fall came, we stored them in a small shed area attached to the side of the house.
When spring arrived – early March down there – we headed to the shed for the yard tools and pots for planting.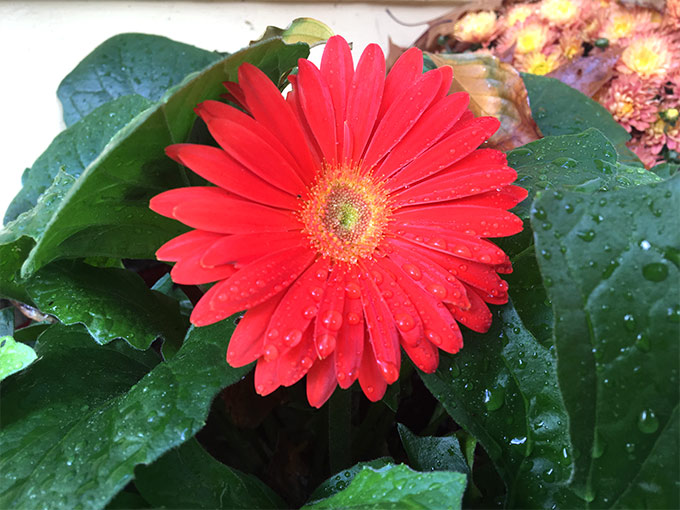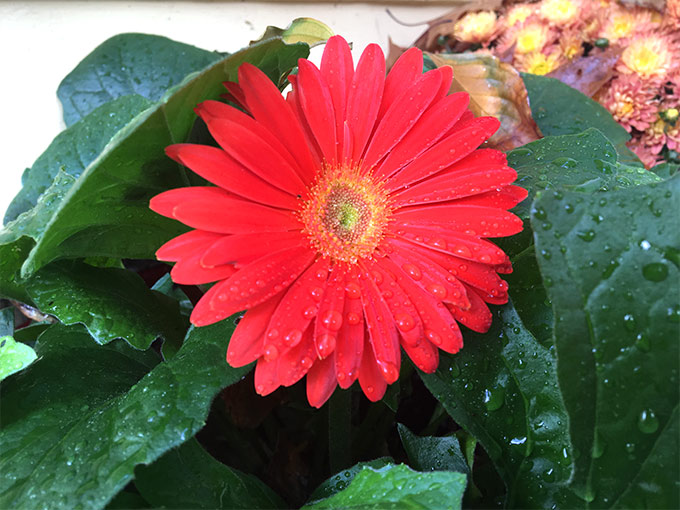 I'll never forget how blown away I was opening the shed door after the long winter. Sunlight flooded in, and there sitting on the ground was a pot. Growing from the pot was one long green stem about a foot tall with one brilliant coral gerbera daisy in full bloom. Not one leaf. Just a lone stem and flower. It was a miracle. The pot sat in darkness for five months. No water. No sunlight. (No classical music!) And still the brilliant bloom.
I was reminded then as I am now, that sometimes beautiful things happen in the dark. That's often Where Hope Grows.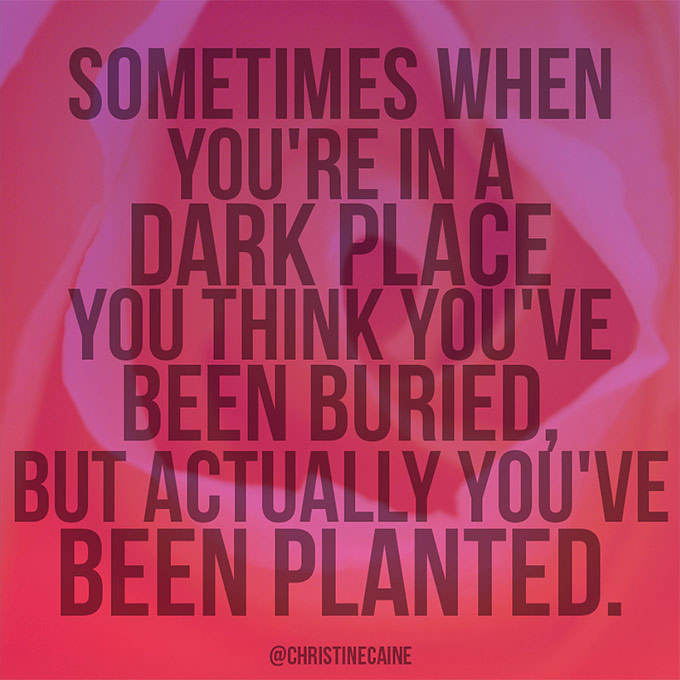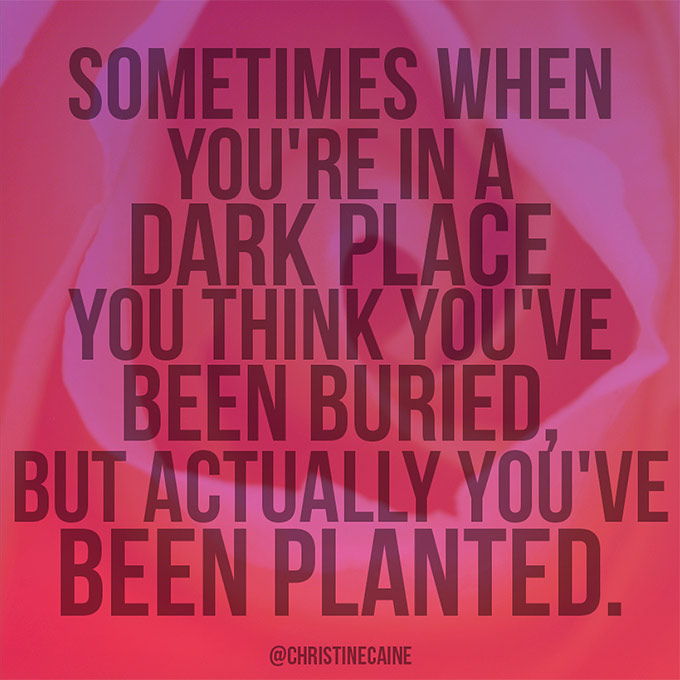 I've chatted with many friends and family in the past few weeks. There are a lot of discouraged folks out there right now for a lot of different reasons. (And the debates didn't exactly help.)
And I'm reminded that hope is a beautiful thing. And that beautiful things often happen in the cover of darkness. Sleep and rest. Babies grow inside their mamas. Seeds germinate. Stars twinkle.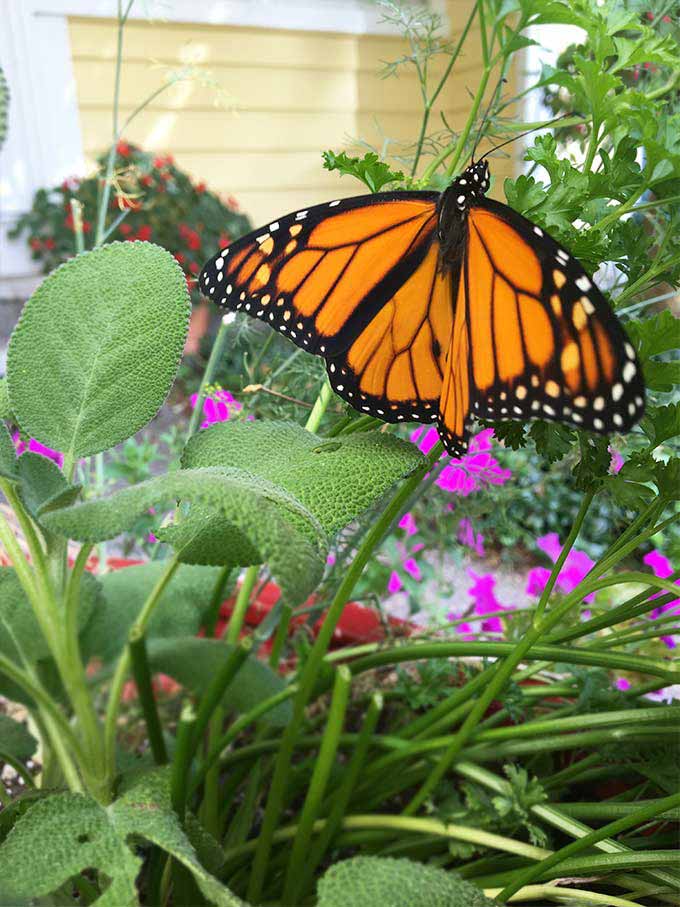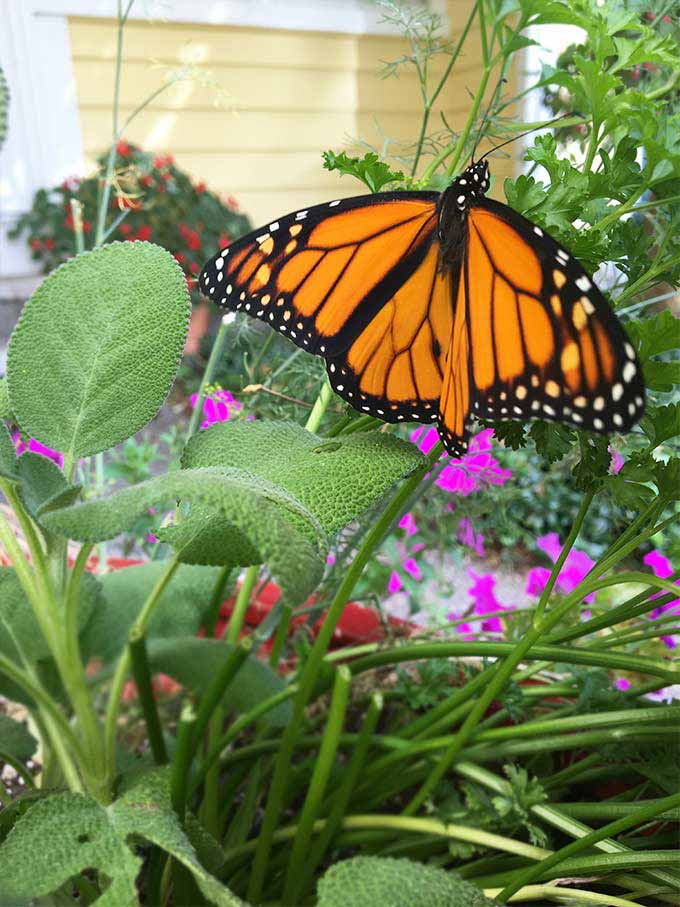 Caterpillars morph into beautiful butterflies.
And it's the darkness that best displays the brilliance of true Light. So now's a good time to light your candle if you haven't already. I'm lighting mine.
NEWSFLASH: Happy weekend, friends. Thanks so much for dropping by to read my weekend musings. I've published a weekend post nearly every Saturday morning for almost two years now. My heart is full and I so appreciate each of you who take a few minutes out of your busy schedule to stop by.
I want you to be the first to know that my publishing schedule is changing somewhat. I won't be publishing a Saturday morning musing each week. While I'll continue writing my musings from time to time, they won't be every week. Or even necessarily on Saturdays. I'll also be republishing some of my favorite musings along the way.
Why the changes? Well I initially started this blog as a business. I really had no idea what direction it would take. But it's the recipes that overwhelmingly draw the web traffic and produce income. With one in college and several more waiting in the wings, I'm needing to focus more on the 'bread and butter' of my blog.
While the weekend musings have without a doubt been my favorite part of this blogging journey, I recognize I'm needing to live more, work 'smarter' and spend more time with my precious family.
Thanks for being such understanding, loyal friends and the best readers anywhere. Have a wonderful weekend! XOXO
You may also like: Buried or Planted?