Maple Chai Tea Latte is a sweet and spicy hot drink to warm you up on chilly fall and winter days. Chai tea leaves steep in your choice of milk, then infuse with overtones of vanilla and lightly sweetened with pure maple syrup. Make in quantity for a brunch crowd or steep by the mugful for relaxing alone time.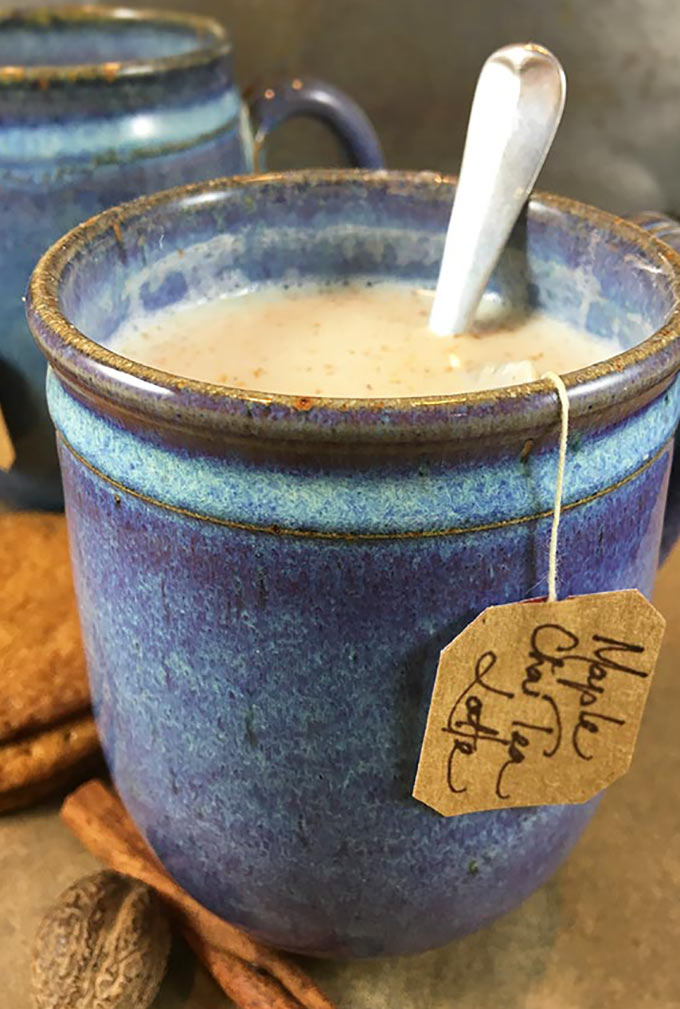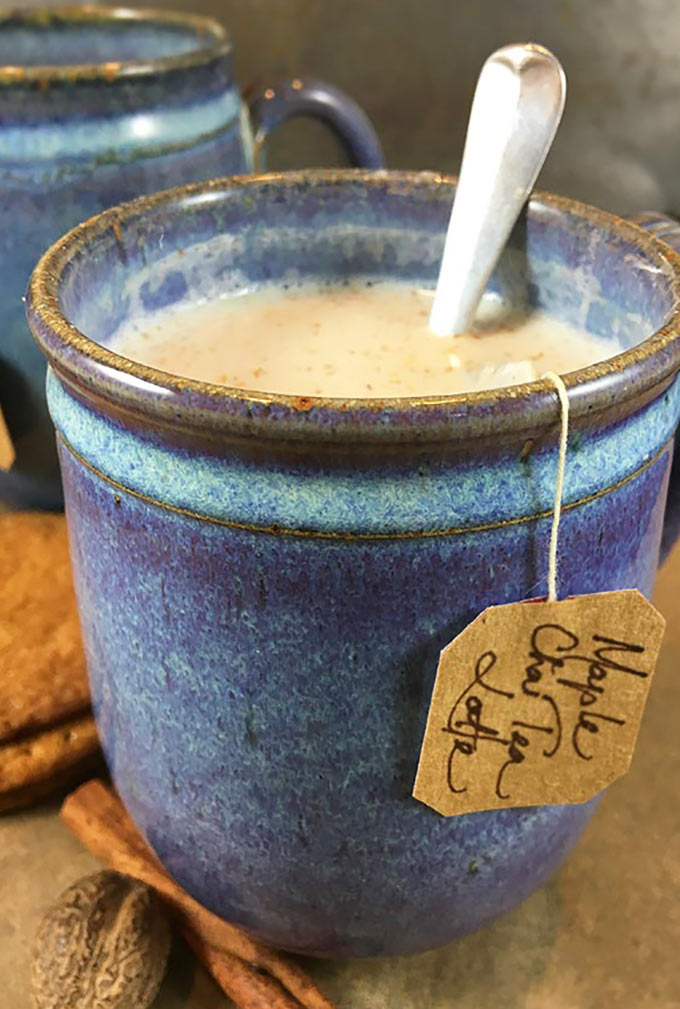 It's funny how seasons march right along without consulting me first. Just last week it felt like sultry summer. And then for a few days it was fall. And then just yesterday afternoon at the varsity soccer playoff game in Portsmouth, it's all the sudden winter.
The wind just howled across that field. It was bitter and raw. I thought I was prepared with a down jacket, wool hat, gloves and even a scarf. But all that gear was still no match for that biting winter wind.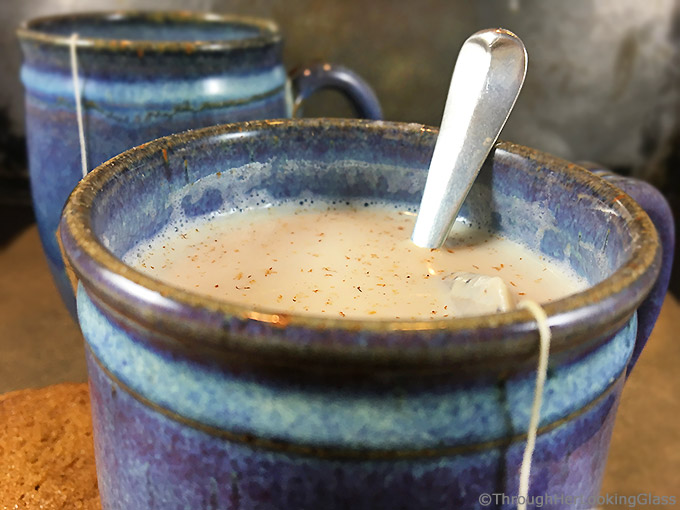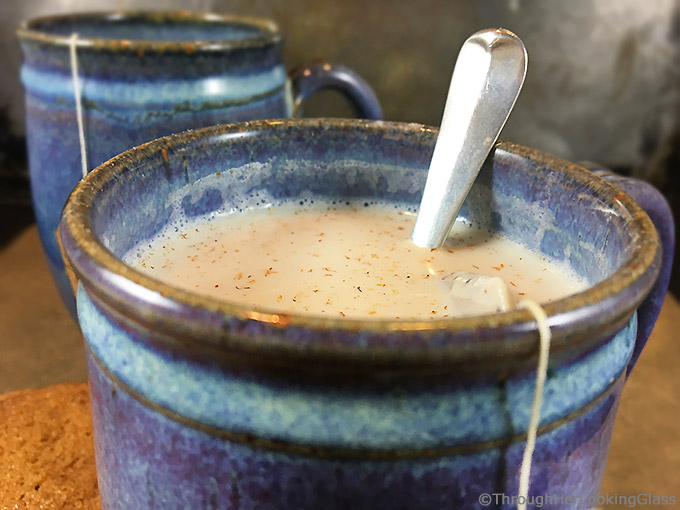 If you're a New England soccer fan in fall, you know to expect every kind of weather. I've watched games in 90°+ heat with high humidity. I've watched games in sleet and snow. You just never know and it's the luck of the draw around here.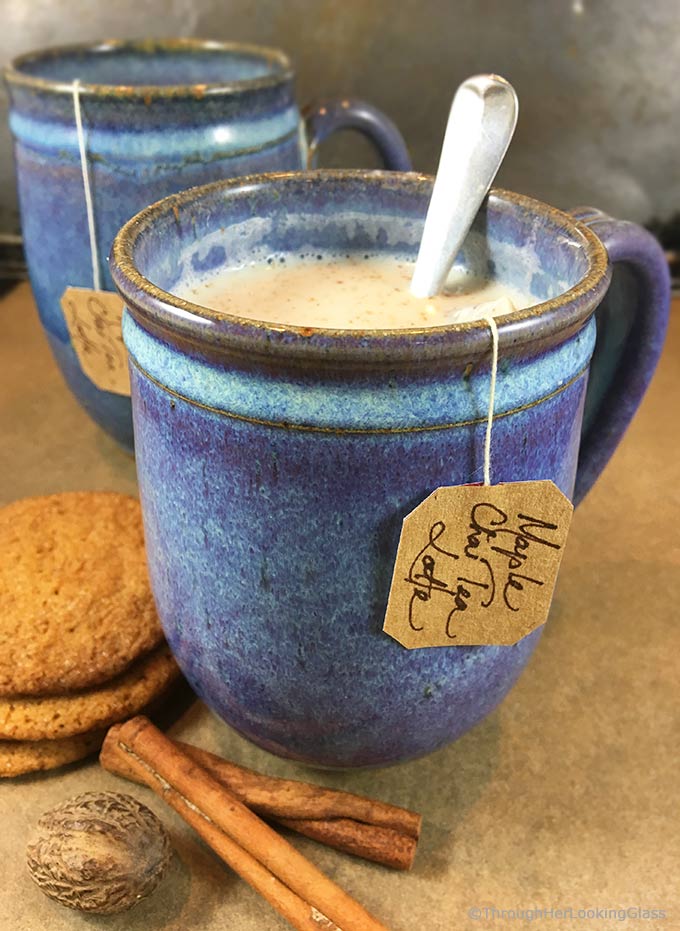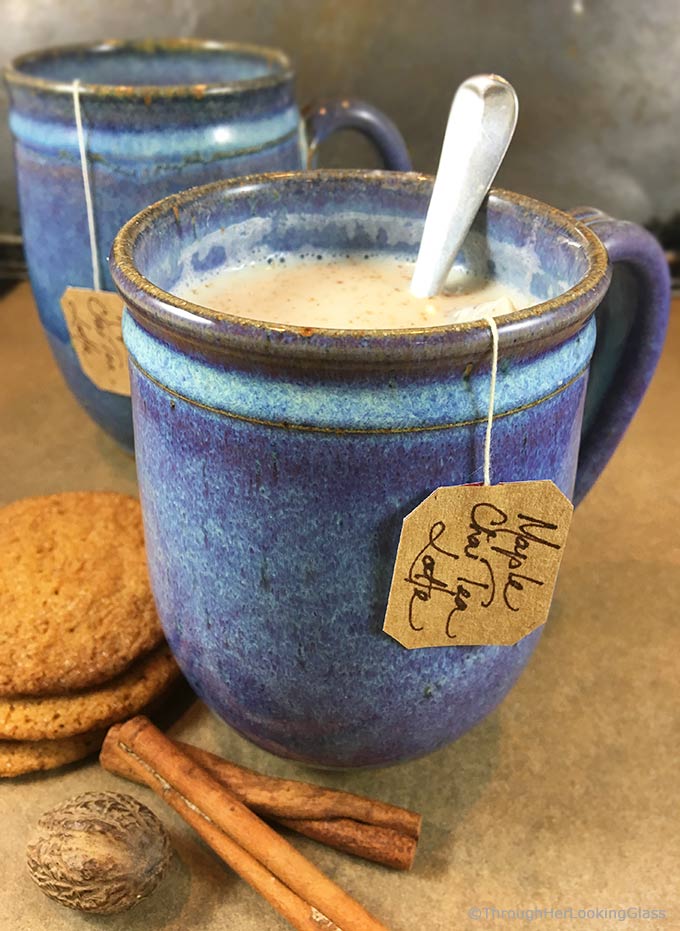 Yesterday morning I was thinking about this Maple Chai Tea Latte and how I wanted to make a thermosful to bring along for the game. With the predicted forecast of low 40's and big winds, I knew we'd want warm mugs of this in our freezing hands.
But I kept doing one thing after another getting ready to go. You know the beat. Emptying the dishwasher. Loading the dishwasher. Switching the laundry. Sweeping the floor. Wiping off the counters. Packing cold weather gear for me. And for Hudson. Granola bars for the crew, etc. By the time Jon dropped by to pick me up for the game I'd run out of time to make this drink. Maddening. And trust me, I thought about it the whole game!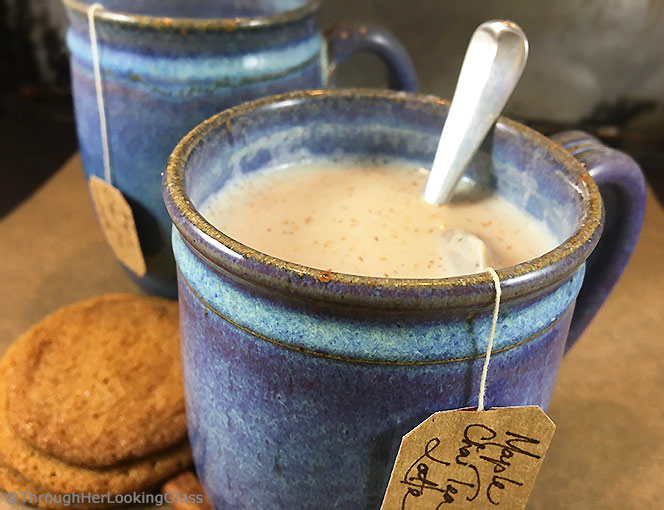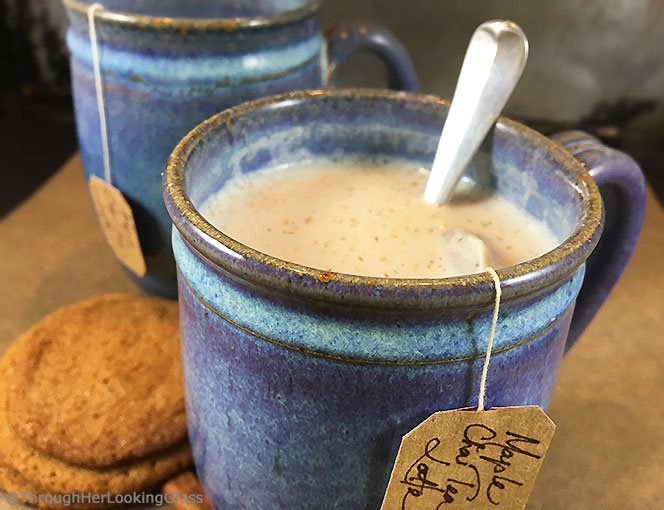 In fact, I was still thinking about it when I woke up this morning. So first thing I steeped a delicious mugful. I know the craze seems to be pumpkin spice everything right now. (In fact I enjoyed an excellent pumpkin spice latte with a friend at Panera the other day.)
But I was in the seafood section at the local grocery store last week and there in the fish case is a pumpkin spice salmon staring back at me. No joke. Perhaps we've crossed the line with the pumpkin spice…
I think you're going to love this Maple Chai Tea Latte. Naturally sweet and spicy. No artificial colors or flavors. Steam the milk of your choice. Almond, coconut or regular dairy milk all work fine. Add your chai tea bag and steep as you would a cup of tea. Stir in vanilla extract and pure maple syrup. Dust with cinnamon, nutmeg or allspice. Cup your hands around this warm mug and find a quiet nook to hide…
Notes:
Use your choice of milk.
Use chai regular tea bags or decaf.
Make this Maple Chai Tea Latte Recipe in bigger batches and keep in a pitcher in the fridge to heat for hot drinks on the go.
It's also delicious iced on warmer days.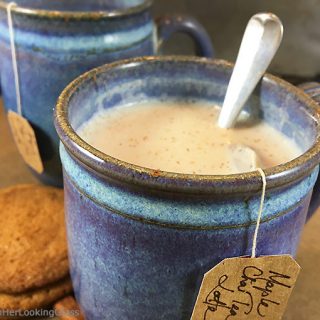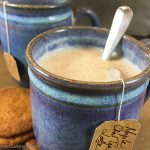 Print Recipe
Maple Chai Tea Latte Recipe
Ingredients
1 1/2

cups

milk

regular, almond, coconut etc.

1 -2

chai tea bags

2 for stronger flavor

1/2

teaspoon

pure vanilla extract

1

tablespoon

pure maple syrup

Optional: ground cinnamon

nutmeg or allspice
Instructions
Heat milk until steaming (not boiling) in the microwave or in a saucepan on the stovetop.

Pour steaming milk over chai tea bag(s) in mug and steep 3-5 minutes.

Remove tea bag(s).

Stir in vanilla and maple syrup.

Pour into a mug and serve hot.

Optional : lightly dust with ground cinnamon, nutmeg or allspice
Notes
Make this is quantity in a sauce pan on the stovetop.
For four servings use
6 cups milk,
4 chai tea bags,
2 teaspoons vanilla extract, and
4 tablespoons pure maple syrup.


You may also like: Hershey's DIY Hot Cocoa Mix