Easy Scotch Shortbread Fingers: if you're a shortbread lover, this easy recipe is for you. Crunchy and golden, this buttery shortbread has just three ingredients: butter, flour and sugar. It's the perfect sweet little something alongside a cup of tea.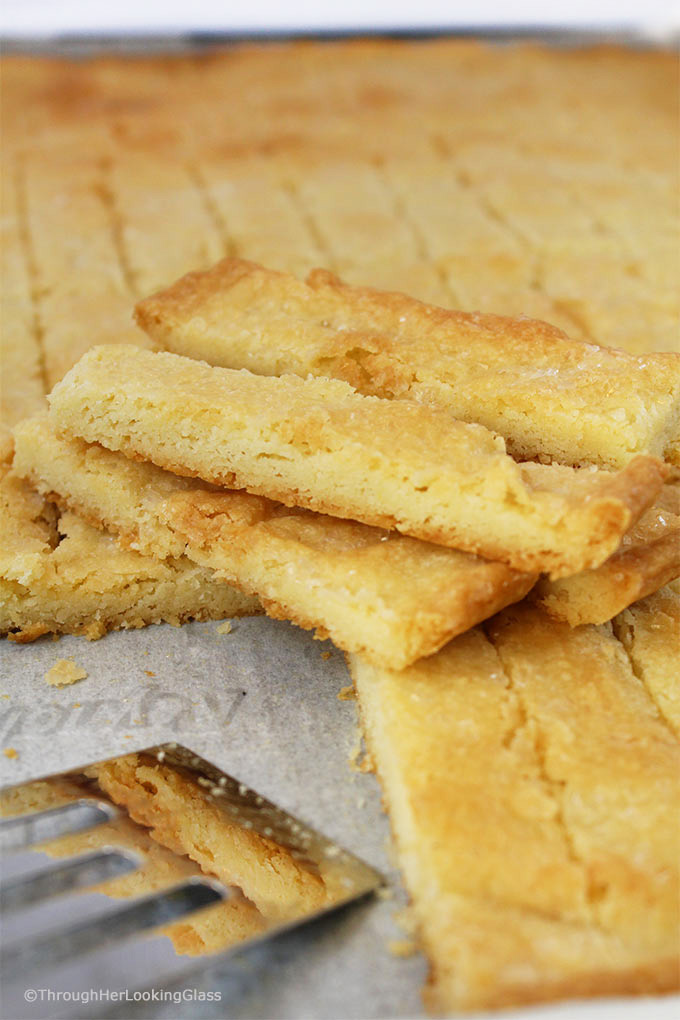 Today is a wintery snow day in New England. We woke up to a blanket of white. The kids are glad to be home and hanging around in their flannel pj's. If you follow along here, you know it's been mostly a mild winter and then a few crazy cold snow days in the mix.
Spring is right around the corner, one of my favorite seasons. I can't wait to see the little green shoots peek through the mulch in the perennial beds.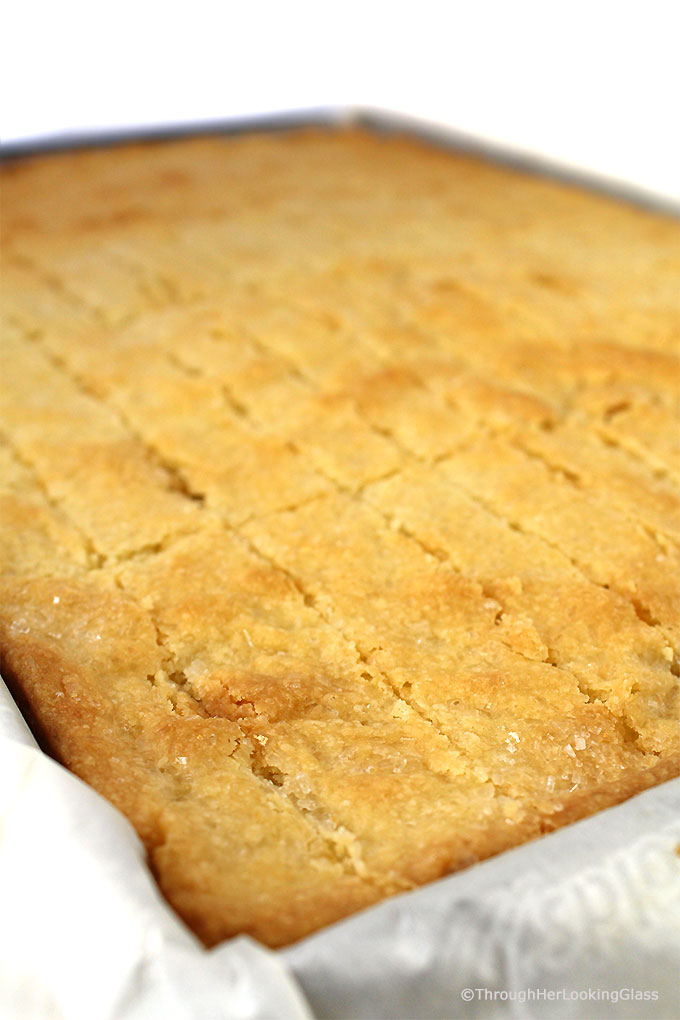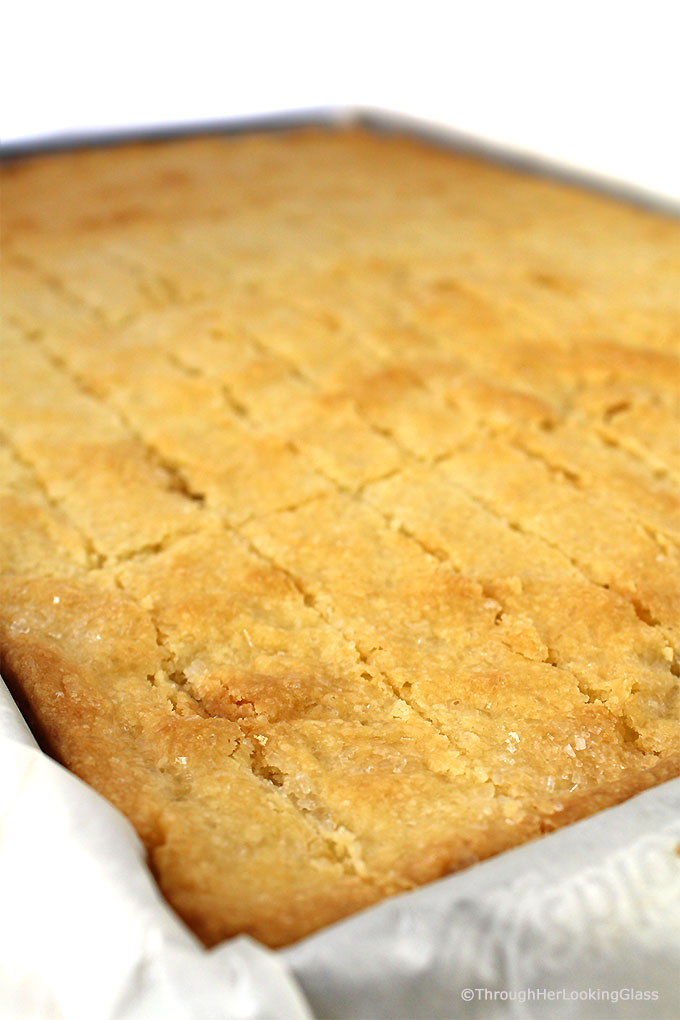 Scotch Shortbread is perfect for special events!
Several years ago around this time a friend and I meandered our way along scenic backroads through the lakes region to Fryeburg, Maine to celebrate the wedding of a very special couple. There was still a thin sheet of ice on some of the lakes, but most of the snow was gone.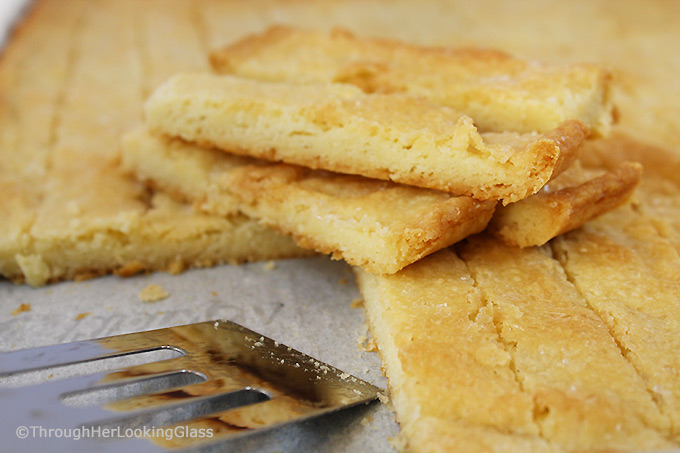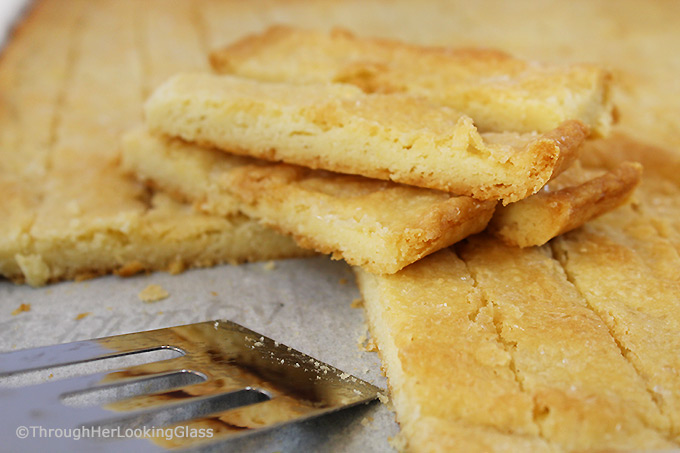 The beautiful bride is the daughter of a dear high school friend. The wedding was held in a picturesque barn attached to a historic farmhouse. There are similar barns dotted around New England that specialize in weddings and special events these days.
This one is an eclectic mix of vintage and modern convenience that makes for a gorgeous venue. An elegant, scrolled wrought iron and glass-tiered chandelier hangs down through the rafters from the barn ceiling. Real horse shoes are mounted all along the beams.
Happy couples inscribe sweet messages, memories and love notes around their own horse shoe and return in subsequent years to remember where it all began. Lots of great snaps are taken as brides and grooms mount a ladder to sign their horse shoe. Such a wonderful and meaningful tradition.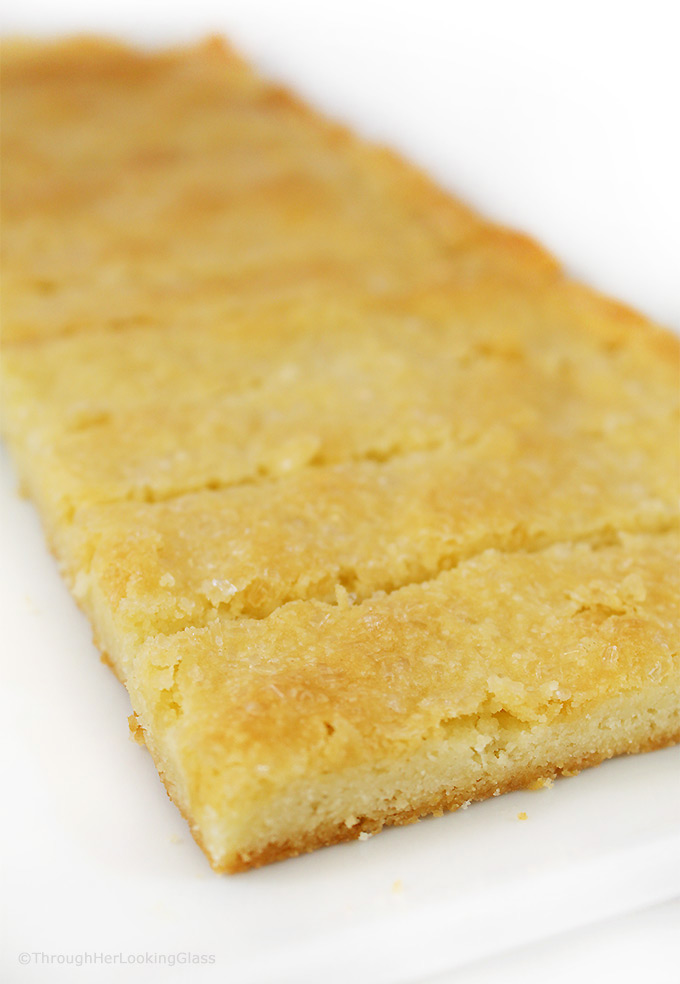 I was thrilled to bake some nibbles for guests to enjoy between the wedding and reception. The mother of the bride had requested my Scotch Shortbread. So I made a few quick pans of it the week prior and froze it ahead.
Scotch Shortbread has to be one of the simpler desserts to make with just three ingredients: butter, flour and sugar. But it's not short on flavor!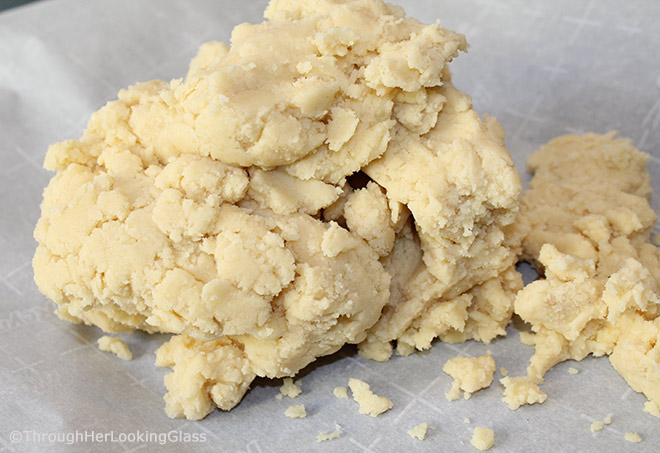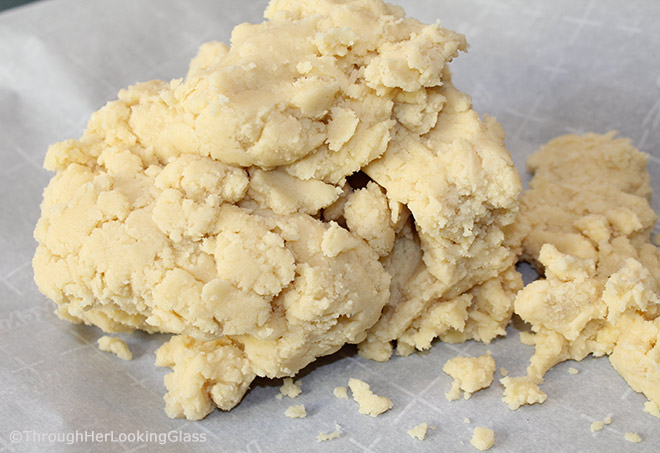 Tips for Making Scotch Shortbread:
Use your stand mixer to cream the butter. Then gradually add the sugar, and finally the flour. That's it for making the dough! So easy.
Press the dough into a parchment-lined cookie sheet with sides and sprinkle with coarse, sparkly white sugar. Lightly press the coarse sugar into the dough.
Then bake for 18-20 minutes or until it's just turning golden brown. Remove from the oven and immediately slice into long shortbread "fingers."
I was able to get nearly 60, 4″ long shortbread fingers per pan. Both panfuls were baked and cooling on the rack in under an hour!
Scotch Shortbread is a simple buttery, traditional treat that everyone enjoys – I hope you do too.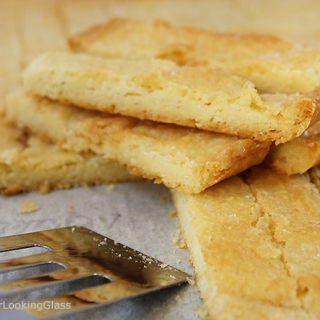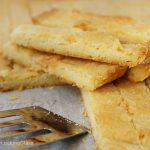 Print Recipe
Easy Scotch Shortbread Recipe
Ingredients
2

cups

butter

room temperature

1

cup

white sugar

4

cups

all purpose flour

2

tablespoons

coarse

sparkling white sugar (for sprinkling on top)

You can use regular white sugar if you can't find the coarse, sparkling white sugar
Instructions
Preheat oven to 375°.

With electric stand mixer, beat butter until creamy.

Gradually add in 1 cup of sugar.

Add in flour and mix until mixture is well combined (Will be somewhat crumbly.)

Press dough into parchment lined 11" X 17" jelly roll pan (with sides).

Sprinkle with the sparkly, coarse white sugar and gently press into the dough.

Bake at 375° for 18-20 minutes or until just turning golden brown.

(You can also use a 10" X 14" jelly roll pan, and that will take just a little longer to bake, closer to 25 minutes.)

The key is to watch shortbread closely and when it is just turning golden brown, remove from the oven.

Cut into uniform shortbread "fingers" immediately after removing from the oven.

(Shortbread is somewhat crumbly when cool, and so it cuts much better when it's hot from the oven.)

A trick I use to cut the shortbread evenly, is to get out my ruler.

I cut the whole pan in half lengthwise and widthwise.

Then I cut each quadrant in half, and then cut uniform "fingers" from that.
Notes
I wore disposable gloves when pressing the dough into the parchment-lined pan and for pressing the coarse sugar into the dough. That way the dough doesn't stick to my hands.
You may also like: Raspberry Peach Almond Shortbread Bars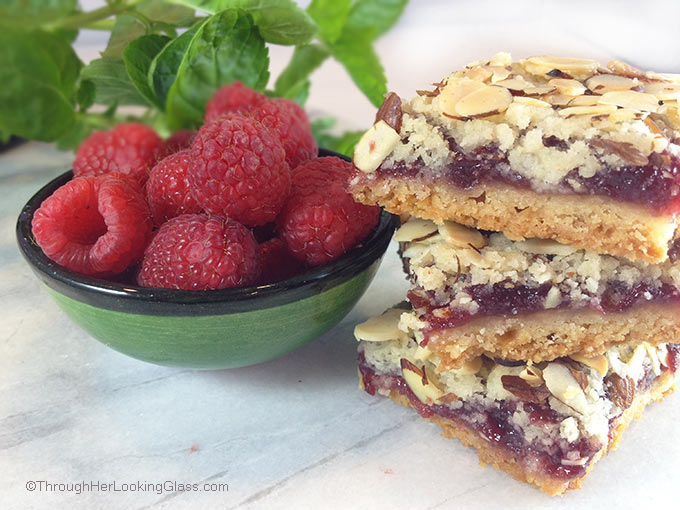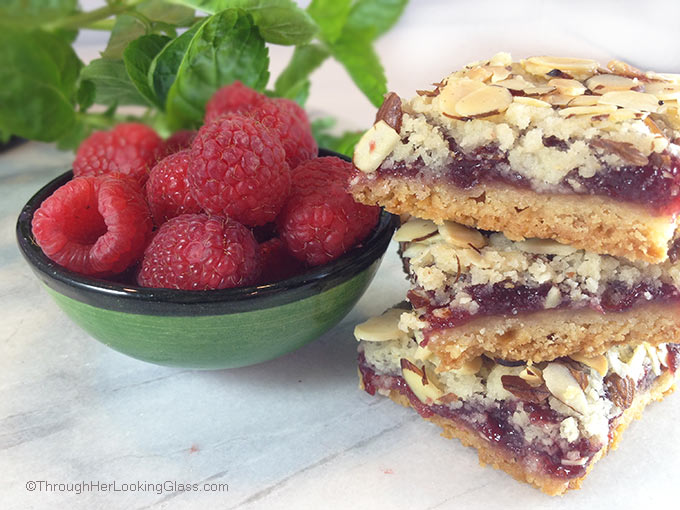 or Pecan Crumble Blueberry Shortbread