With St. Patrick's Day just around the corner, I thought perhaps I should pay attention with something green. Lime green, to be exact. Lime Sugared Chewy Ginger Cookies.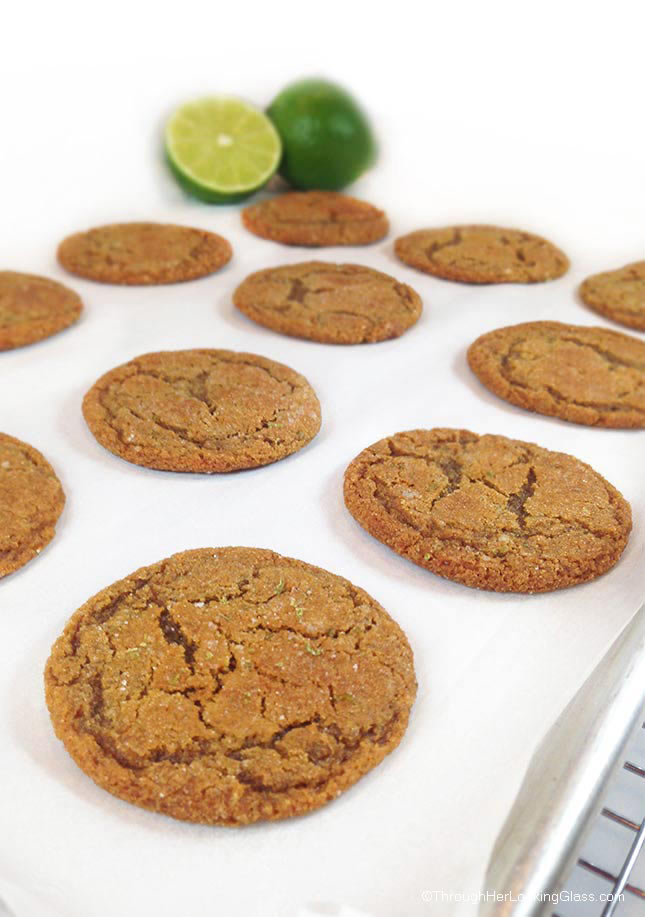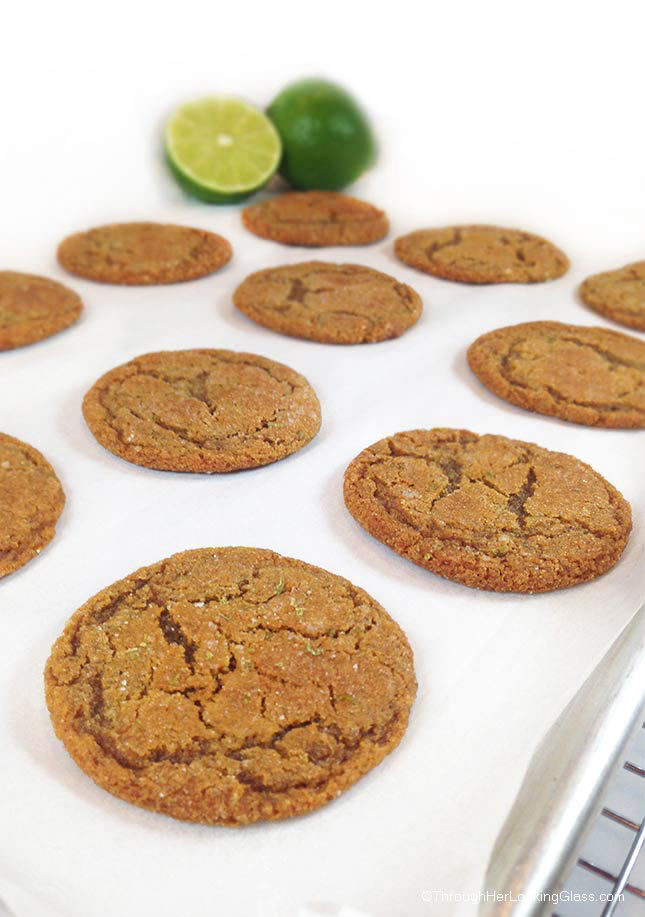 Even if I don't sport the red locks, I've got some Irish blood in me. So it's only natural I should be thinking green around St.Patty's. We're not far from Boston and that's as Irish as it gets. So the other day my Jon gets this picture in an e-mail from Jib Jab. (You know Jib Jab? They're famous for their funny animated musical videos. You insert photo faces of your friends and family onto digital animated elves or leprechauns or whatever the season is, then watch them do ridiculously funny dances as cartoons. It's quite entertaining. So anyway, we'd made a silly Christmas video several years ago, and Jib Jab took one of the pictures of my little Hudson from back when he was a baby, probably 18 months old, and inserted it in the picture below. Just in time for St. Patty's.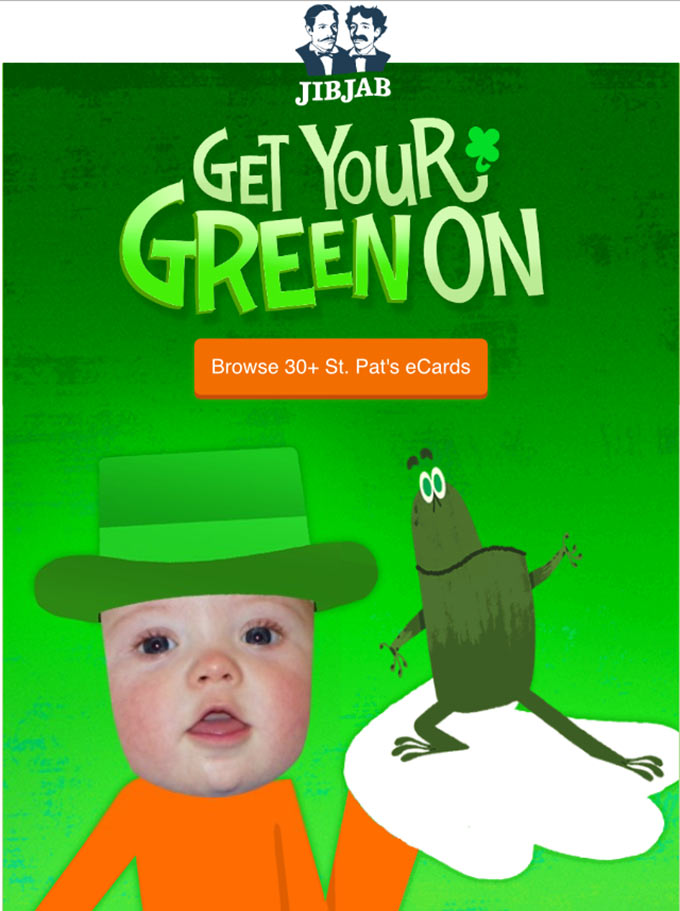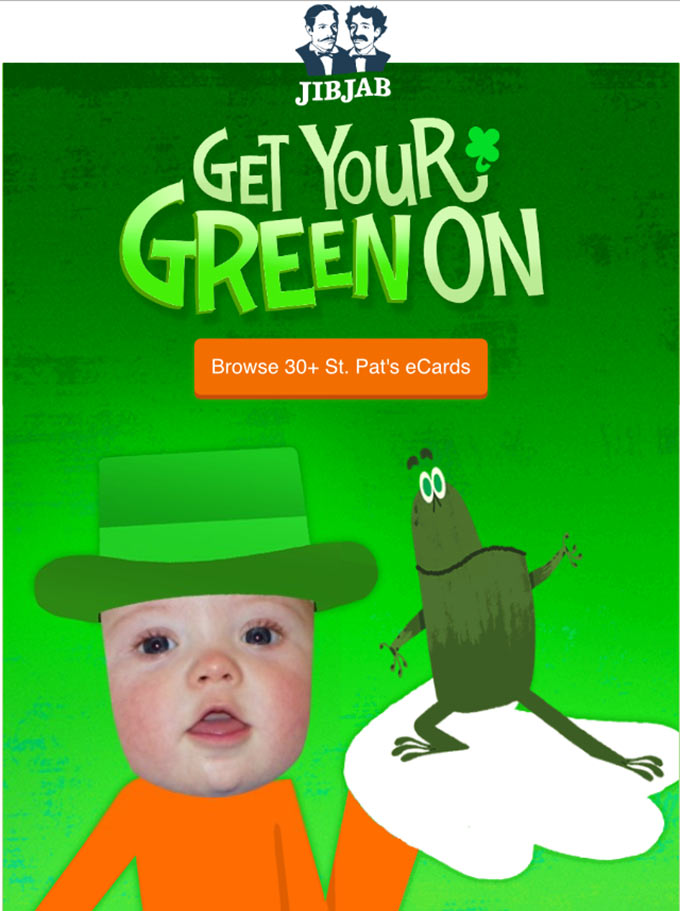 Oh my goodness. So here's my sweet little leprechaun Hudson, gettin' on his green. LOVE IT. (Hudson's five now, the youngest of four boys, cute as a button.)
Back to the Lime Sugared Chewy Ginger Cookies. At Christmas time I was developing a new recipe for Lime Sugared Cranberries. I really love how they turned out, simultaneously tart and sweet, a mouthwatering addition to a cheese board, mixed drink or appetizer tray. So addictive. And I've had that lime sugar on the brain ever since.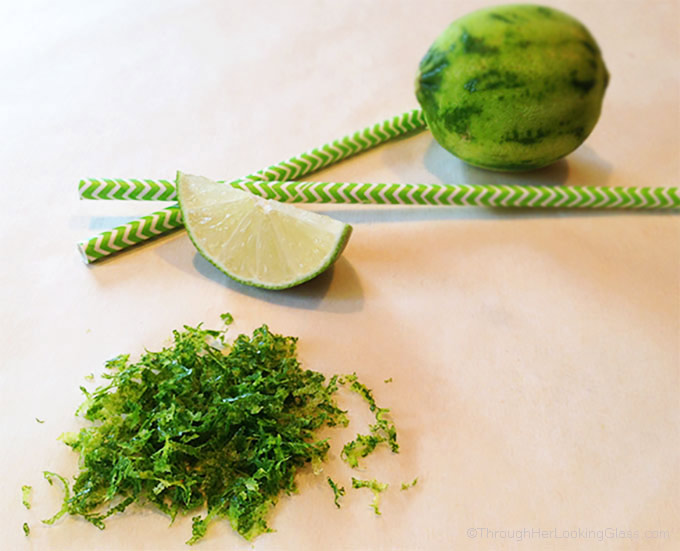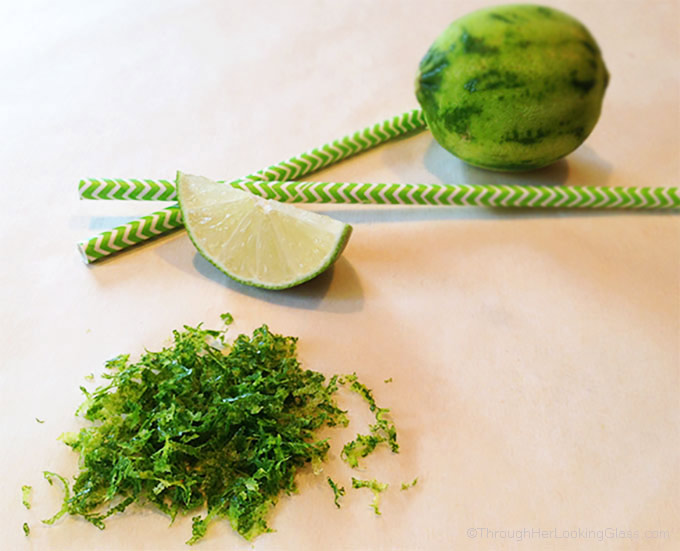 So naturally it occurred to me that incorporating lime zest sugar into a ginger cookie recipe might be a great idea. And I was right. If you love a good chewy ginger cookie, you'll love these Lime Sugared Chewy Ginger Cookies. Spicy and sweet, they're an extra special treat for after school snacks and lunch boxes.
We love regular Gingersnaps at our house too. Great snack. They're perfect with a glass of milk, lemonade or chai tea. Make a great crust for cheesecake or pumpkin bars. I especially love ginger cookies dipped in lemon curd. It's that tart and sweet combination that's so delicious. And that's what made me think these ginger cookies with lime zest would be such a treat!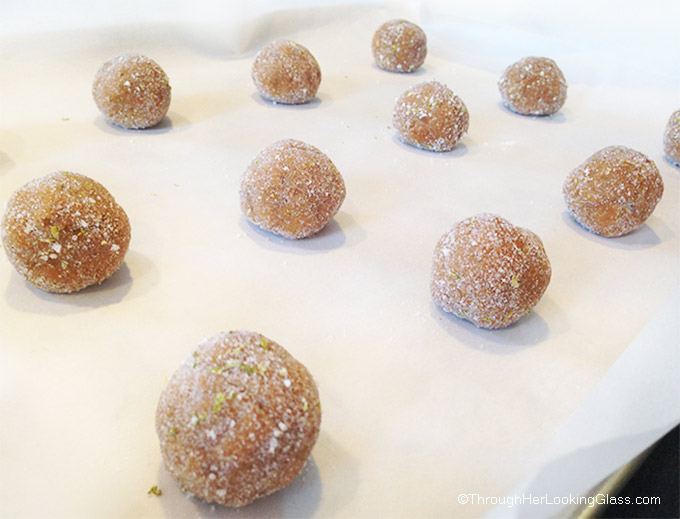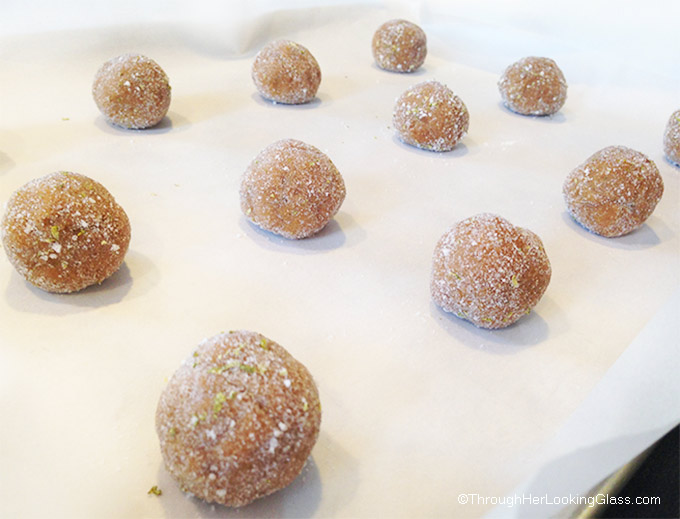 The lime sugar is incorporated into the cookie dough, then the dough balls are rolled in lime sugar just before baking. The ginger and lime zest give a little zing, and the sugar keeps them sweet.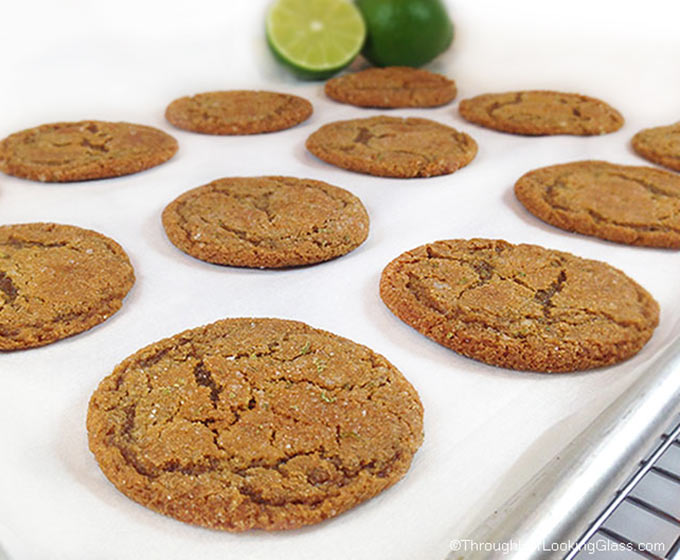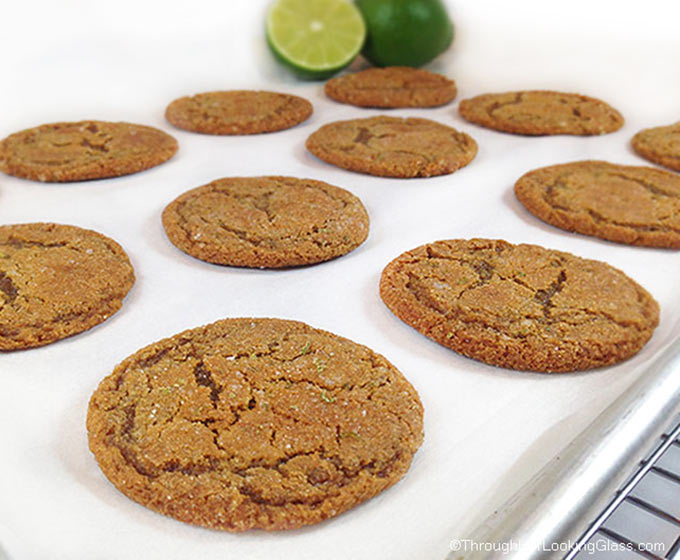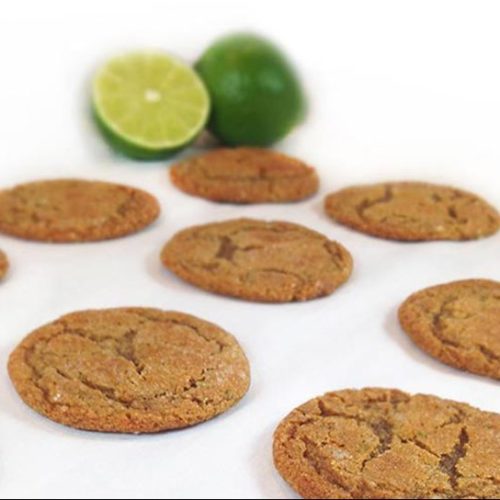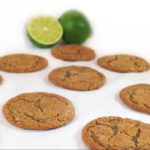 Print Recipe
Lime Sugared Chewy Ginger Cookies
A tart, refreshing twist on the classic gingersnap. Lime sugar rolled. Crackly on the outside, chewy on the inside.
Ingredients
2 1/8

cups

flour

1

tablespoon

ginger

2

teaspoons

baking soda

1

teaspoon

cinnamon

1/2

teaspoon

salt

3/4

cup

unsalted butter

room temperature

1 1/2

cup

white sugar

divided

1

large egg

1/4

cup

molasses

4

tablespoons

lime zest

zest from about 4 limes
Instructions
Beat butter with mixer 'til creamy.

In small bowl, mix lime zest together with sugar.

Add 1 cup of lime sugar to a mixing bowl.

(Remaining 1/2 cup lime sugar will be used to roll dough balls in before baking.)

Add in egg and molasses.

Separately, sift together (or mix well with a fork): flour, ginger, baking soda, cinnamon and salt.

Stir flour mixture into wet ingredients.

Form into 1 1/2 inch round dough balls.

Roll dough balls in remaining lime granulated sugar.

Place 2 inches apart on ungreased baking sheet or parchment paper.

Bake 8 minutes @ 350 degrees or 'til tops are round and cracked. They might still be slightly puffy.

Remove from the oven and whack the pan hard on the counter or stovetop. (Yup.) The middle will fall and they'll be flat and crackly. Just like a good gingersnap ought to be.


You may also like: Easy Chocolate Chip Oatmeal Cookies