If you hang around here long enough, you'll discover I'm a big lemon curd fan. Yep. That simultaneously sweet and mouth-puckeringly tart, creamy deliciousness. And today I'm sharing an easy spring recipe for Raspberry Lemon Tartlets that layers seedless raspberry jam and luscious lemon curd with fresh raspberries. Yeah and uh huh.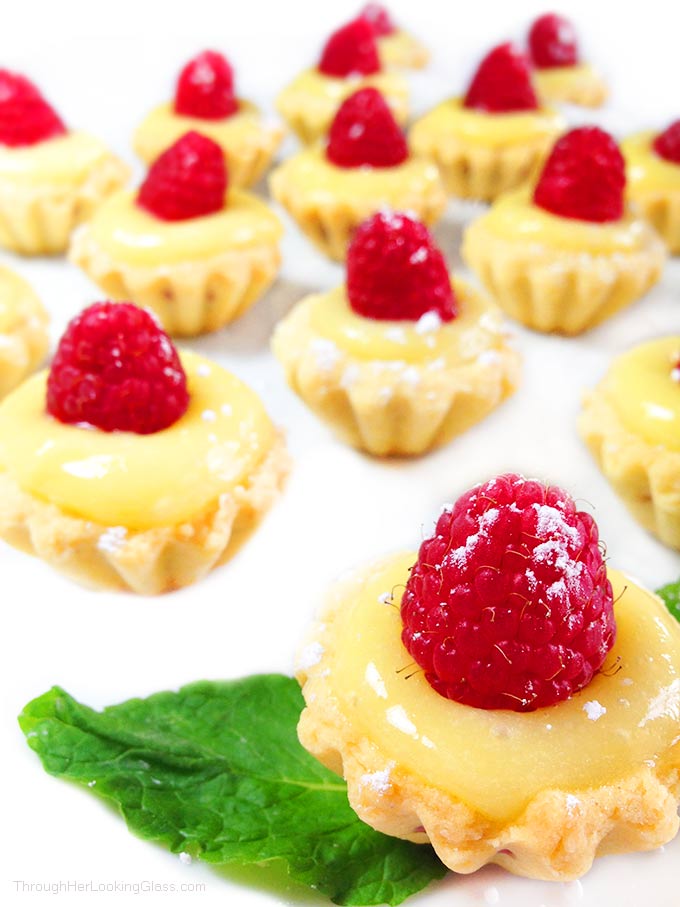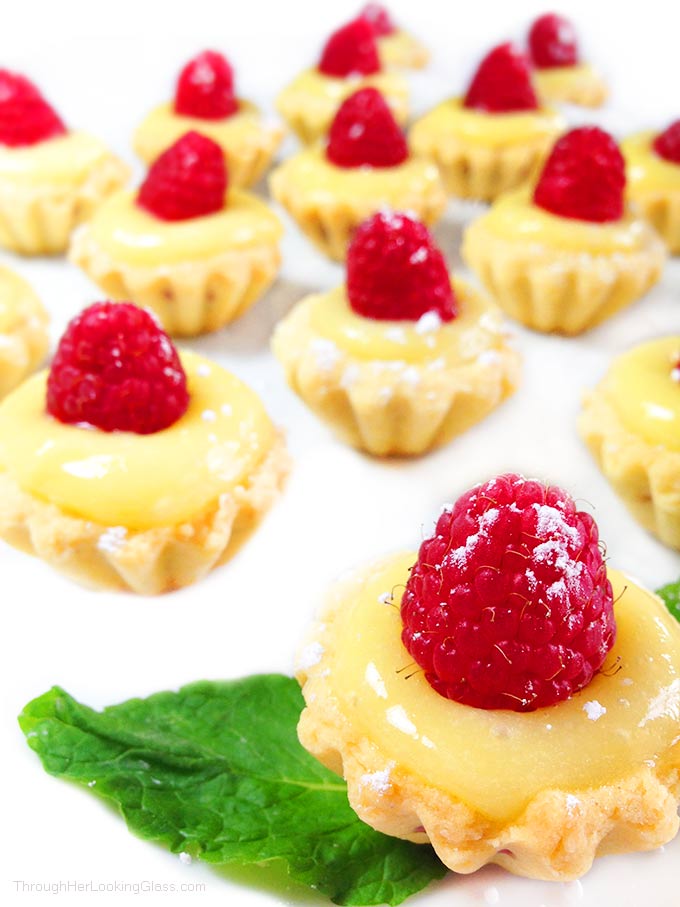 These Raspberry Lemon Tartlets are such an easy and elegant dessert. I really love making meals and desserts in stages, do you? Takes away the last minute stress. I often make a big batch of the tartlet shells and keep them on hand in the freezer. They're so easy to fill on the fly and bring along to a party or shower.
So pretty and they taste fantastic. The pleasant surprise of these little tartlets is the hidden layer of seedless raspberry jam beneath the lemon curd. Oo la la. Now there's a flavor pop! There never was a better fruity combination than lemon curd and raspberries. IMHO. (Or not so HO.)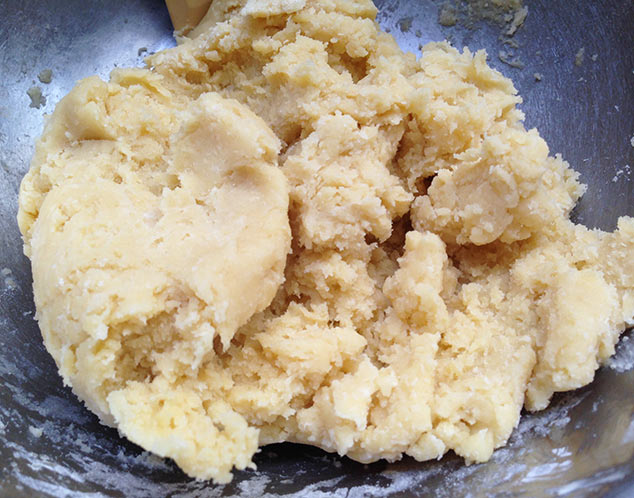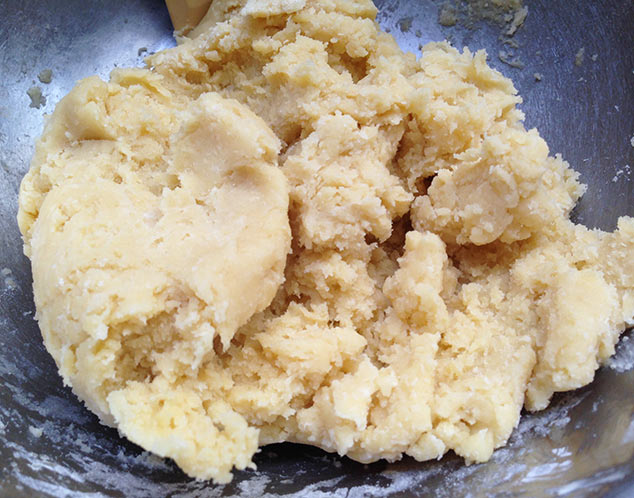 The dough comes together easily. Cream the butter with a hand mixer, then stir in the remaining ingredients by hand until just incorporated.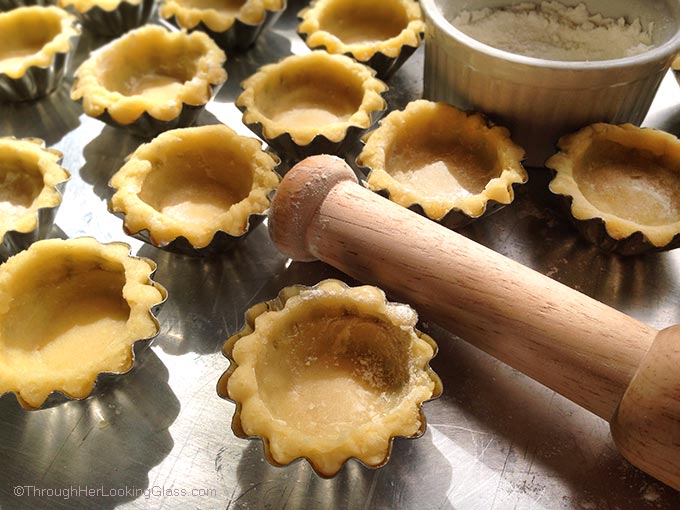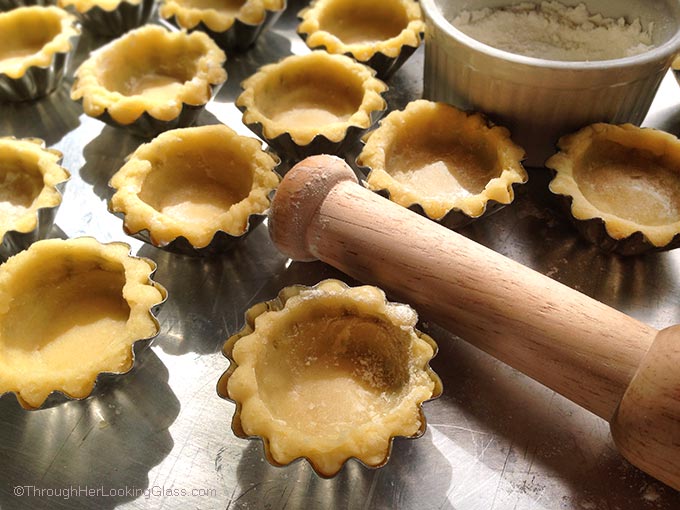 I've made tarts for years, and shaped the dough into the mini-tart pans with my fingers. In honor of this delicious new recipe, I bought a tart tamp, shown above. Why oh why didn't I do this earlier? It's the best $7 I've spent in a long time and saved me a boatload of time! (I used mini-tart pans for this recipe, but you could also use a mini-muffin tin.)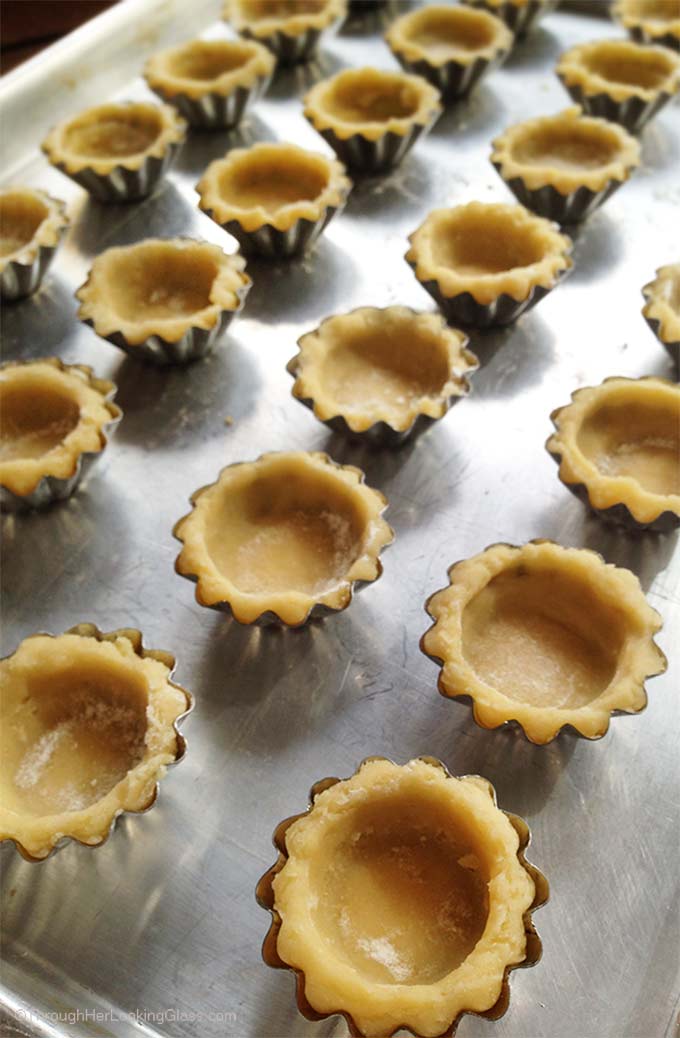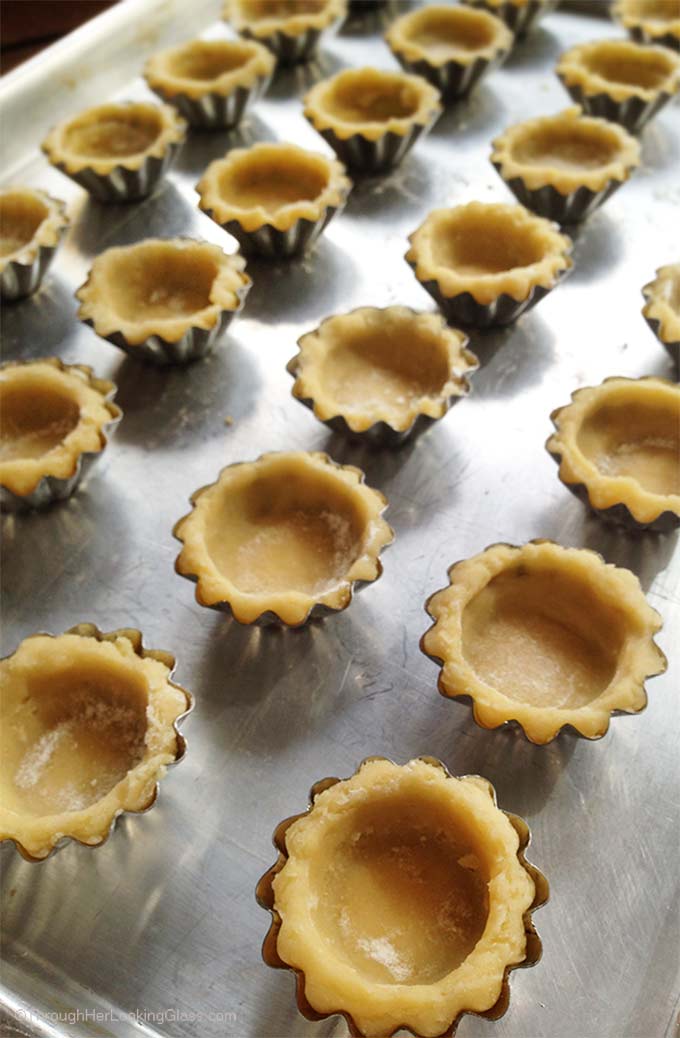 It's so easy. The tart shells are almost ready go into the oven now, I just have to prick them with a fork…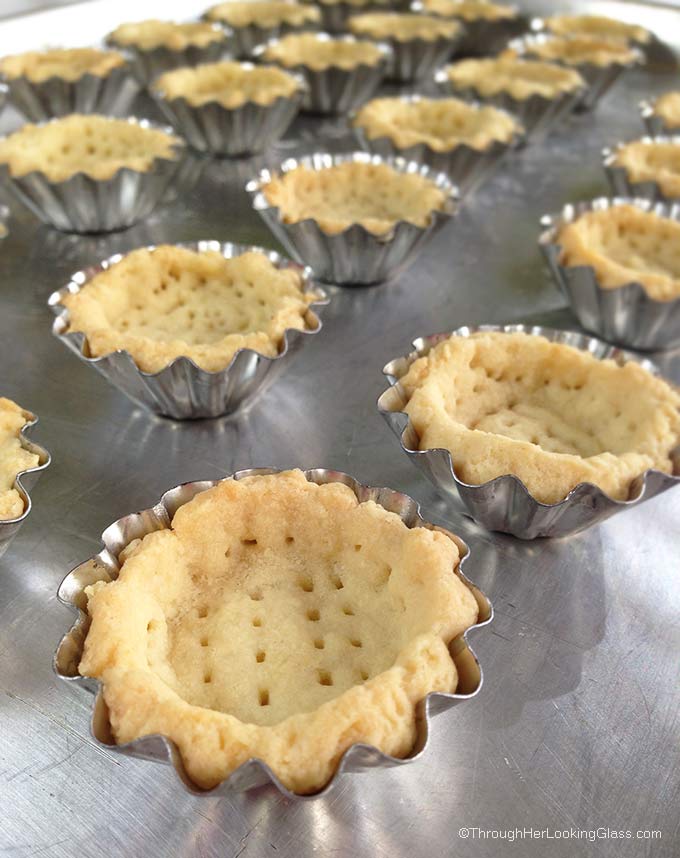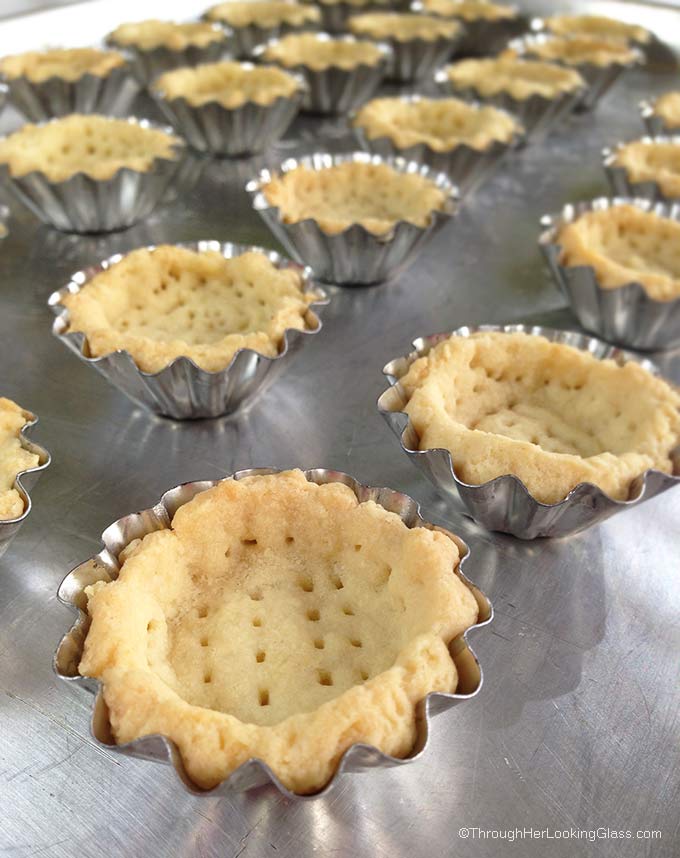 Tartlets are a quick dessert to make because the bake time for the tart shells is so short. These baked for just twenty minutes.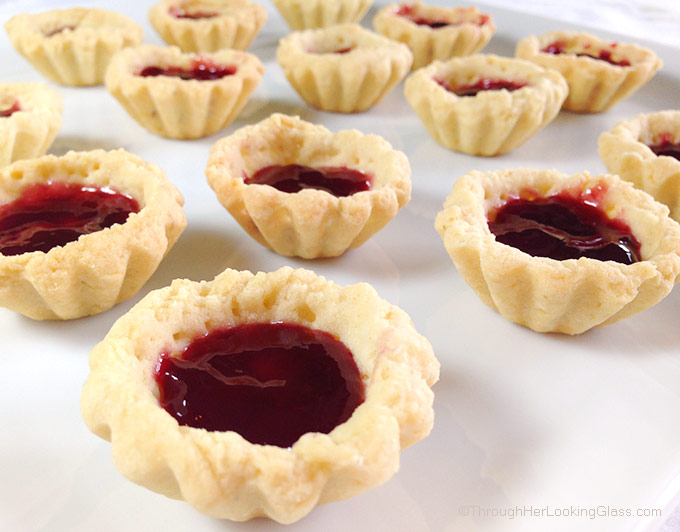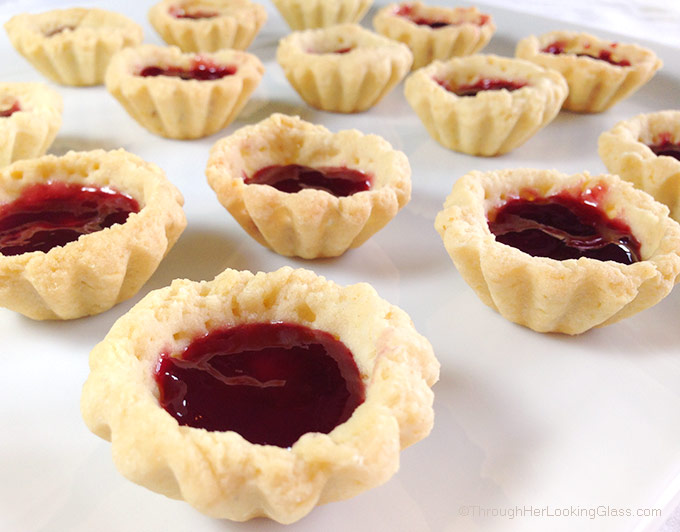 Once the tartlet shells are cool, add a layer of seedless raspberry jam.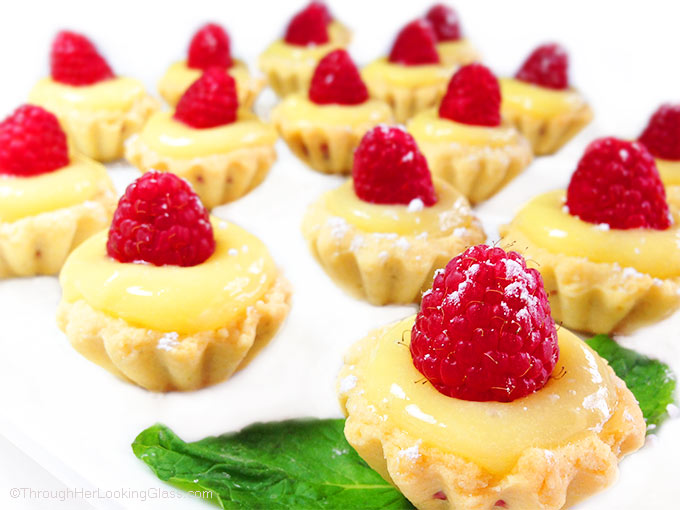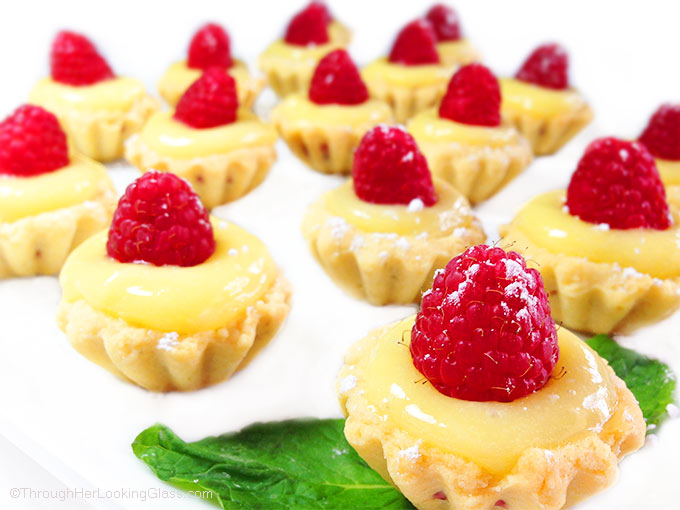 Spoon on a dollop of lemon curd next. (Homemade or store bought – here's my fast and easy recipe: Easy Classic Lemon Curd) Then plop a fresh raspberry on top. Easy peasy. Dust with powdered sugar if you like.
Luscious Raspberry Lemon Tartlets: to share or not to share. That, is the question! Enjoy!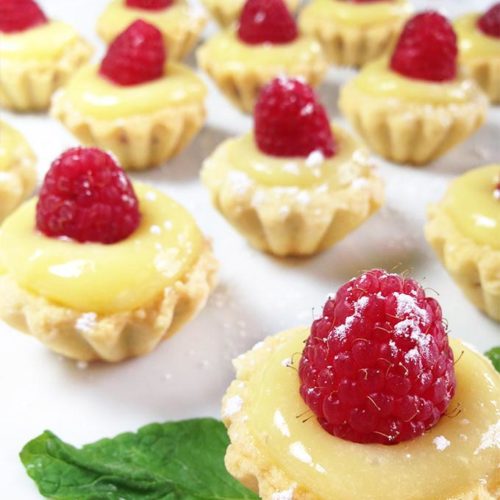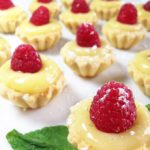 Print Recipe
Raspberry Lemon Tartlets
Ingredients
1

cup

lemon curd

homemade or store bought

1/2

cup

seedless raspberry jam

1

pint

raspberries

rinsed and dried
Tart Shells
1/2

cup

soft butter

1/2

cup

powdered sugar

1/2

teaspoon

salt

2

egg yolks

beaten together with 3 tablespoons ice cold water

2

cups

flour

optional: extra powdered sugar for dusting tarts
Instructions
With hand mixer, cream soft butter in a medium mixing bowl.

Stir in powdered sugar, salt, egg yolks beaten together with cold water and flour just until incorporated.

(Don't overmix)

Press a little less than 1 tablespoon of dough evenly into each min-tart pan.

(Can use a tart tamp for this.)

Prick dough with a fork.

Bake at 350° for 15-20 minutes until just turning golden. (Watch closely.)

Cool tartlet shells.

Spread 1/2 teaspoon seedless raspberry jam in the bottom of each tart shell.

Top with 1 teaspoon or more lemon curd.

Place a raspberry on top of each tart.

Dust with powdered sugar if desired.

Serve immediately or cover and refrigerate 'til serving.


You may also like: Candied Lemon Curd Cheesecake