This Authentic Italian Ricotta Pie recipe makes two delicious ricotta cheese pies with single crusts. (Recipes easily cuts in half to make one.) Ricotta Pie is traditionally savored in Italy and around the world on Easter and other special holidays.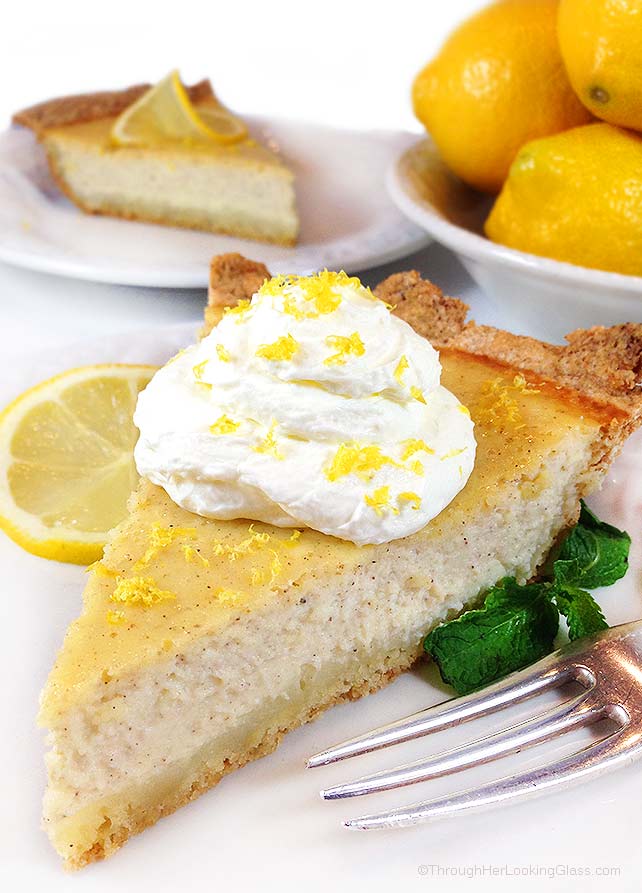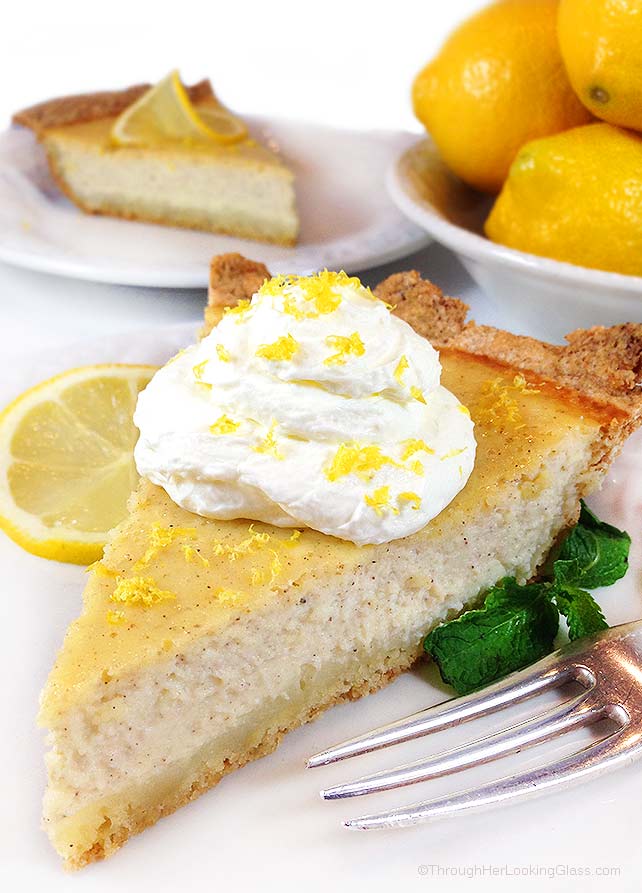 I love recipes that are handed down from generation to generation. This Authentic Italian Ricotta Pie is one such recipe. While I don't have a drop of Italian blood running through my veins (that I know of anyway!) my sister married into an Italian family chock full of excellent cooks and bakers. That has come to mean wonderful things in the kitchen for all of us through the years. One Italian dessert we've all come to love is this Italian Ricotta Pie.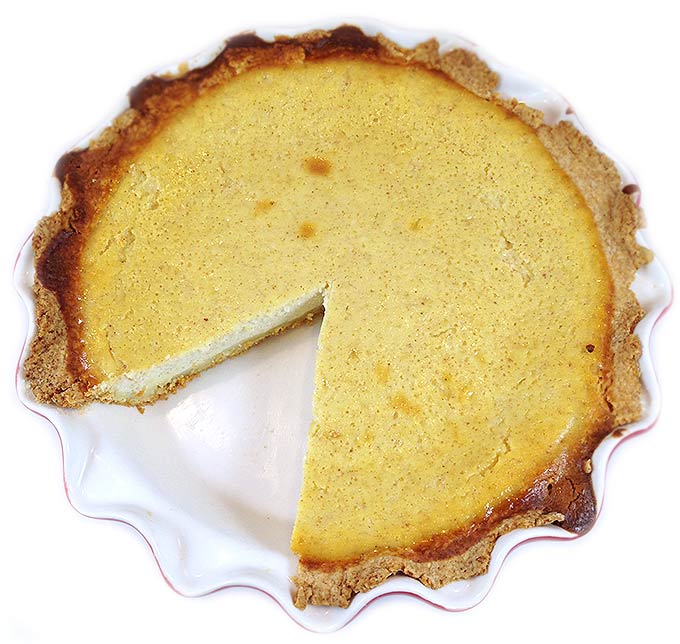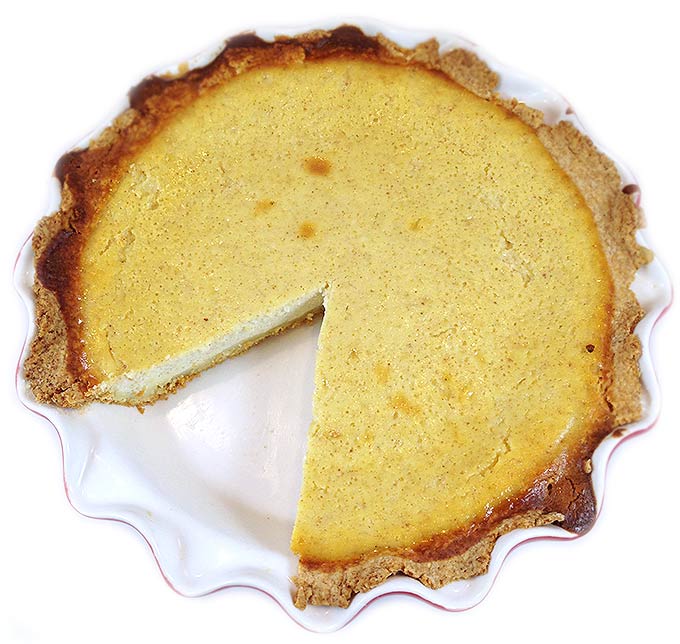 Ricotta pie is not to be confused with traditional cheesecake. The texture of ricotta pie is lighter and more "eggy" than cheesecake, similar to a thick custard. The delicate flavor of ricotta pie with a hint of cinnamon reminds me of rice pudding, though rice is not an ingredient in this Italian Ricotta Pie recipe.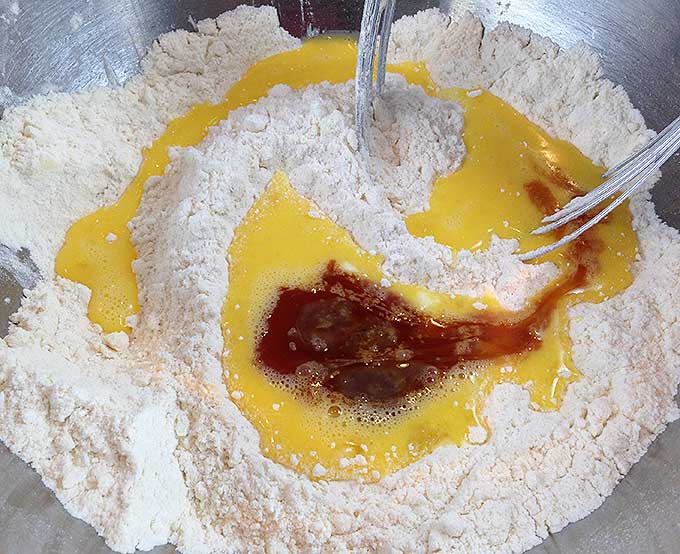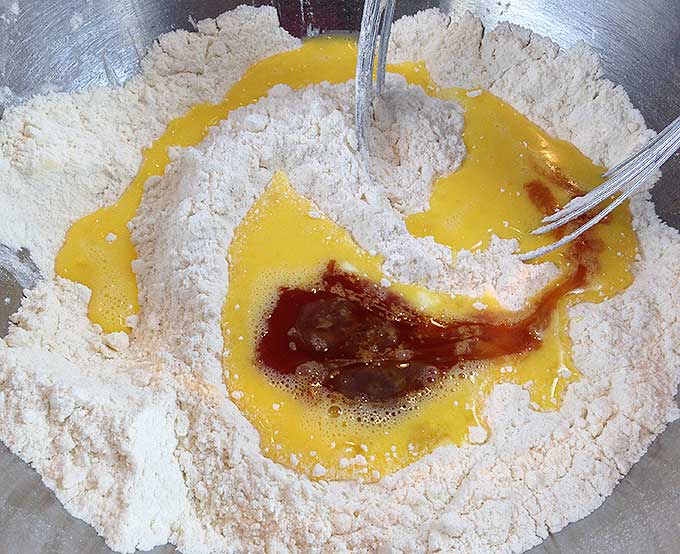 You can easily use a pre-made crust or the easy sweet pastry crust recipe included from AllRecipes.com below. Cut butter into dry ingredients until it resembles coarse crumbs, then stir in the lightly beaten eggs and vanilla.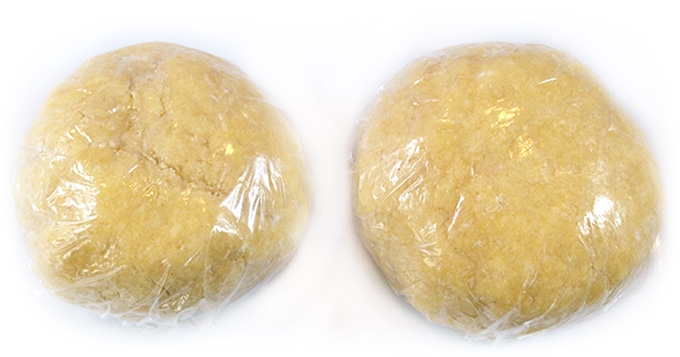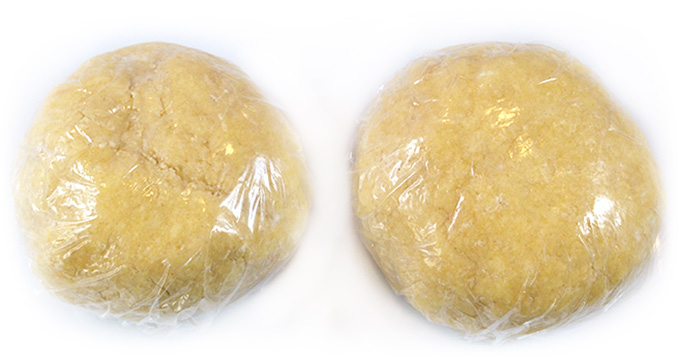 Separate dough in half and form into two balls. Wrap in plastic and chill. Refrigerate for a minimum of thirty minutes before rolling out.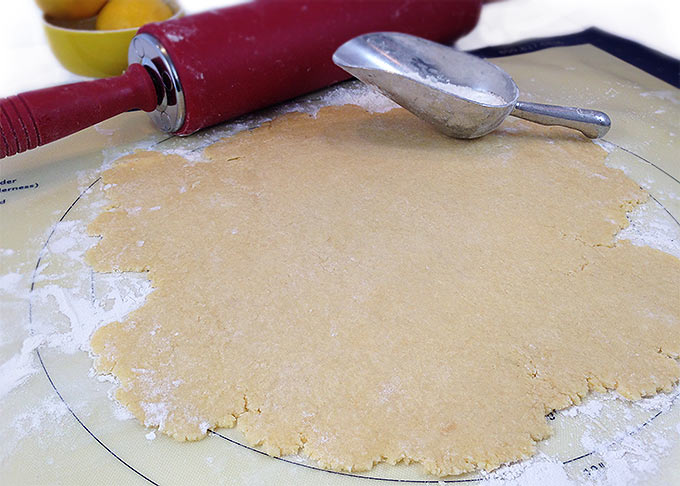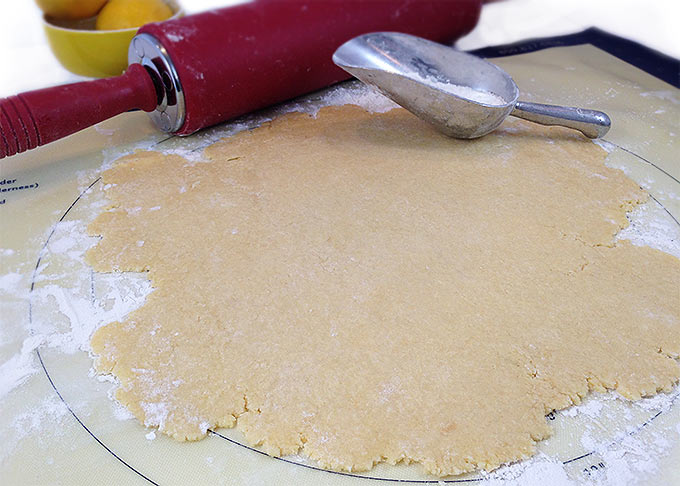 Roll on the thinner side and fit into two prepared 9″ pie pans. The pie dough tends to be crumbly, so leave it rustic and don't flute the edges. Fill unbaked pie shells with the simple ricotta and egg filling, then bake!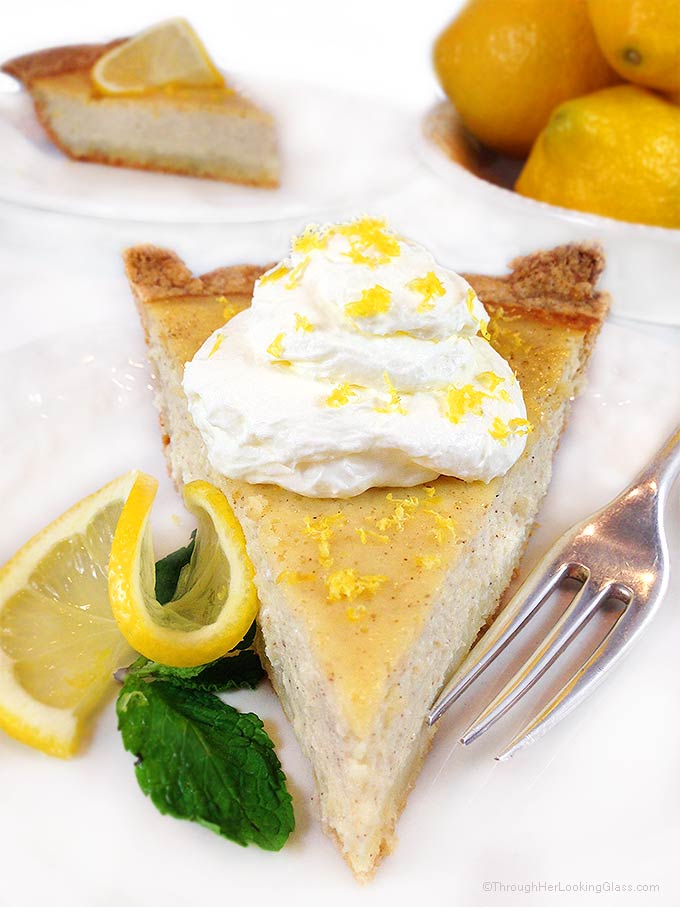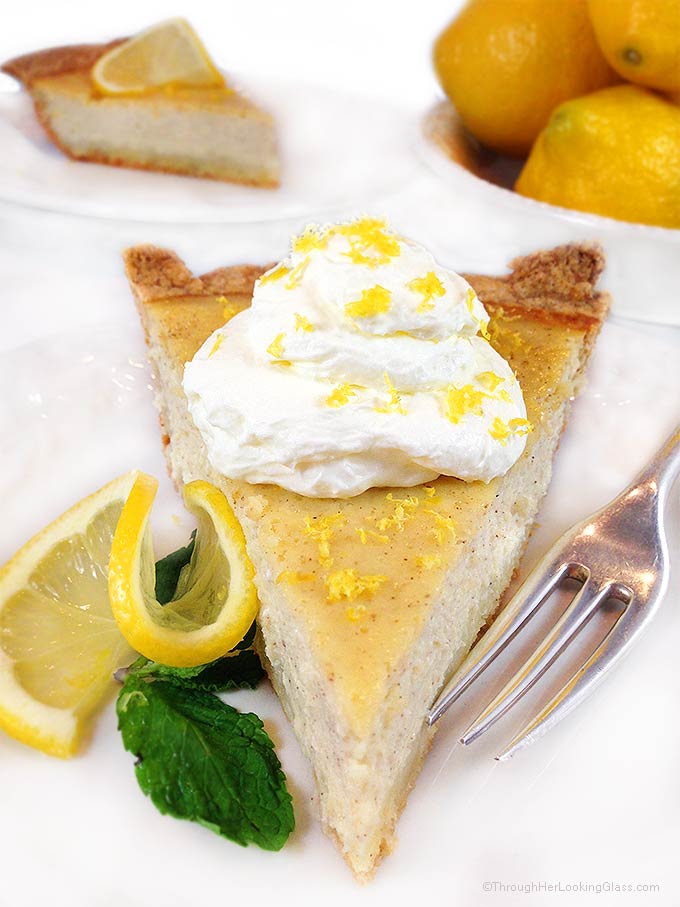 Even if you didn't grow up with ricotta pie, you'll adore this easy recipe. Traditional ricotta pie often includes chocolate chips or lemon zest, but this old family recipe uses neither. Instead, I garnished it with fresh lemon slices, whipped cream and lemon zest.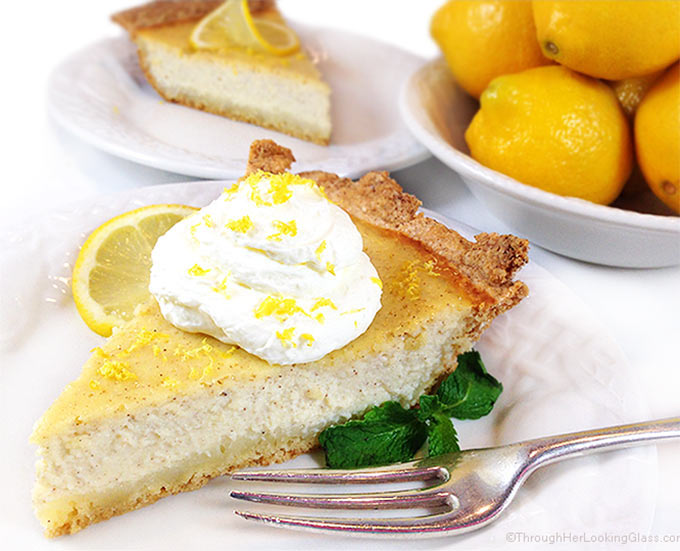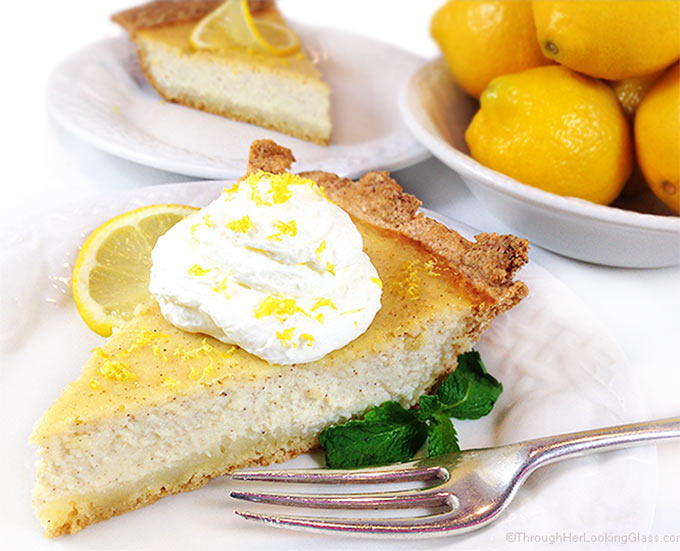 Make this Authentic Italian Ricotta Pie for an easy and delicious traditional Italian dessert on holidays or any day of the week. Your friends and family will thank you!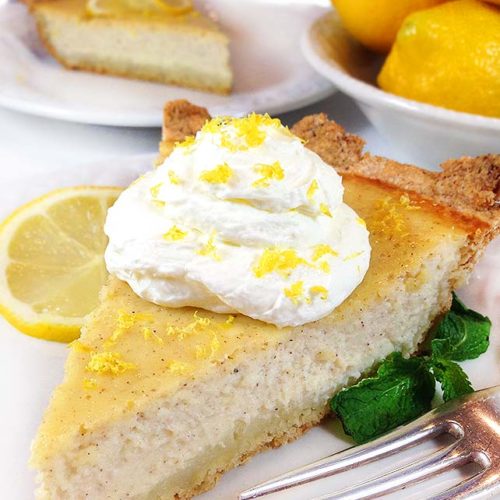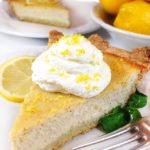 Print Recipe
Authentic Italian Ricotta Pie
Authentic Italian Ricotta Pie passed down through the generations. This is unlike a cheesecake, has its' own unique texture and flavor from the old country. The recipe for the sweet crust is adapted from AllRecipes.com
Ingredients
Ricotta Filling
2

pounds

good Italian ricotta cheese

6

large eggs

1 1/4

cups

sugar

1

teaspoon

vanilla

1

cup

heavy cream

1

cup

milk

1/2

teaspoon

cinnamon
Sweet Pie Crust (or you can easily use a pre-made crust!)
2

cups

all purpose flour

2 1/2

teaspoons

baking powder

1/2

cup

white sugar

1/4

cup

plus 1 1/2 teaspoons butter

chilled

2

eggs

lightly beaten

1

teaspoon

vanilla extract

Optional: whipped cream and lemon zest for garnish.
Instructions
Preheat oven to 325°.

Stir together ricotta and 6 eggs until smooth.

Stir in sugar, vanilla, heavy cream, milk and cinnamon.

Set aside filling.

In medium mixing bowl, combine flour, baking powder and sugar.

Cut in butter with pastry blender until chunks resemble coarse crumbs.

Mix in lightly beaten eggs and vanilla extract just until incorporated.

Divide dough in half, wrap tightly in plastic and refrigerate for at least 30 minutes.

Roll out dough to fit into 2 greased pie plates.

(Not too thick though, because this dough will expand due to the baking powder and eggs.)

The dough is crumbly so I don't suggest fluting the edges.

Pour the ricotta filling evenly into both pie pans.

Shield edges of crust all the way around with foil and place pies in the oven.

Bake for 30 minutes, then remove foil and rotate pies if needed so they cook evenly.

Bake an additional 30 - 45 minutes, until crust is golden and a sharp knife inserted in the center comes out clean.

Cool completely, then refrigerate before serving.

Optional: garnish with whipped cream and lemon zest if desired.
Notes
This recipe makes two, bottom crust only pies. The recipe can be easily halved to make one pie.
Ricotta pie sometimes has chocolate chips or lemon zest in the filling. Add 1/4 cup mini chocolate chips or 1 tablespoon lemon zest to the filling before baking.


You may also like: Candied Lemon Cheesecake