This shop has been compensated by Collective Bias, Inc. and its advertiser. All opinions are mine alone. #SameSilkySmoothTaste #CollectiveBias
Honey Chai Cardamom Tea Latte with Silk Cashewmilk: a silky smooth, aromatic and comforting latte for the colder winter months. Chai tea, black cardamom, Silk Cashewmilk and honey simmer together, creating a uniquely healthier, indulgent mugful!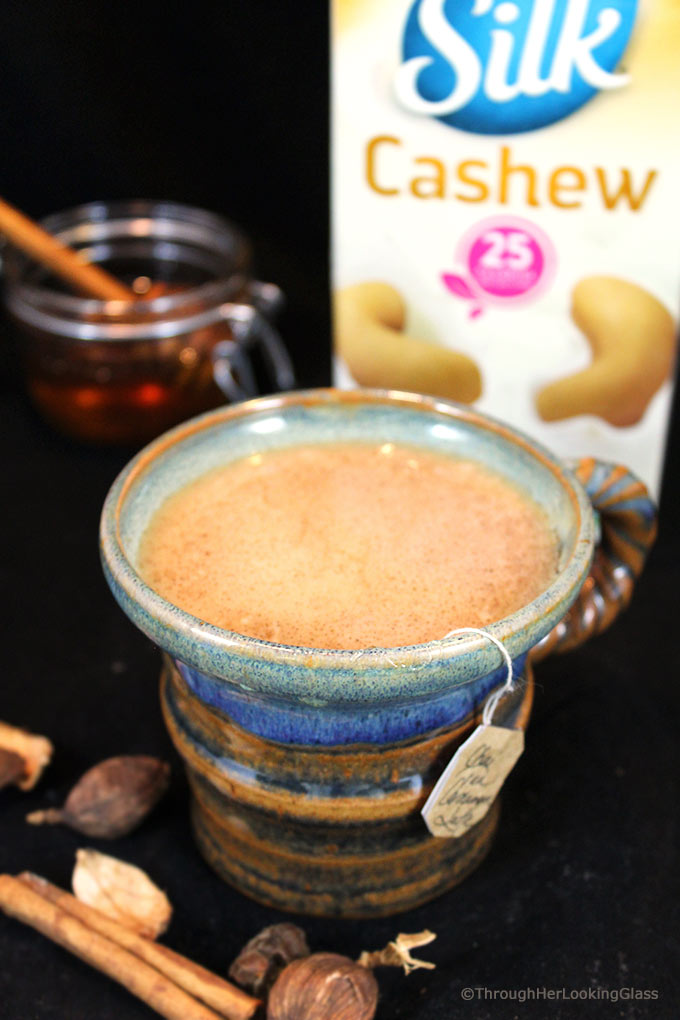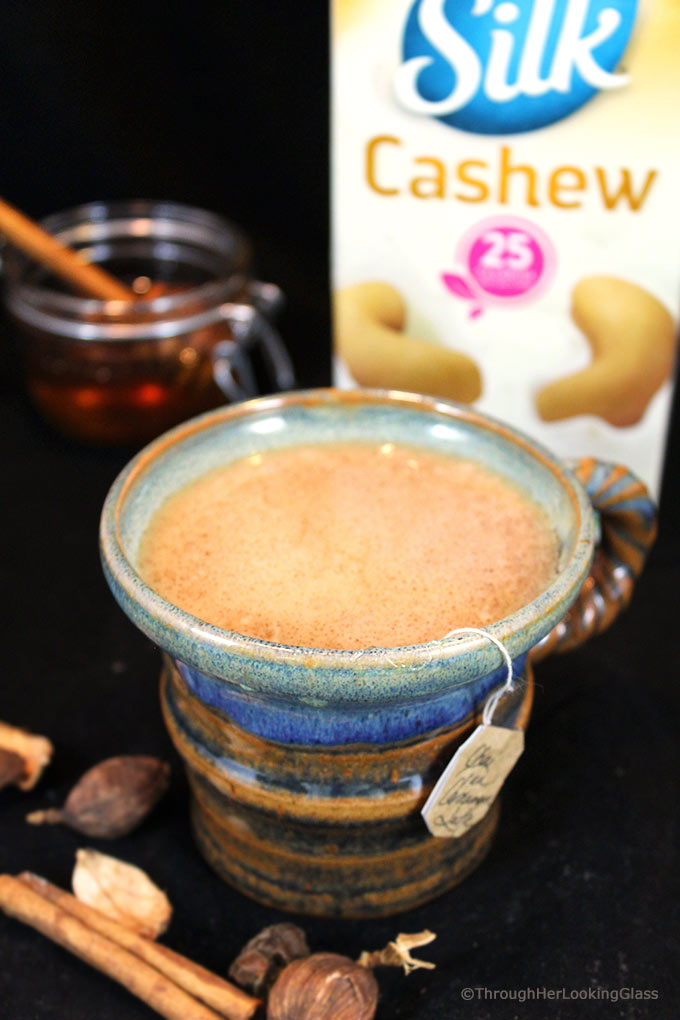 While rich and creamy Silk Cashewmilk may feel indulgent, it has fewer calories than skim milk and 50% more calcium. #Truth. It's a new year and a new you, so no guilt here!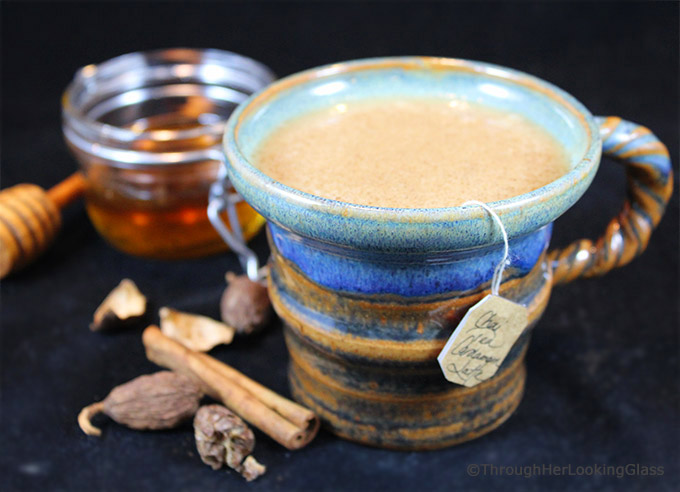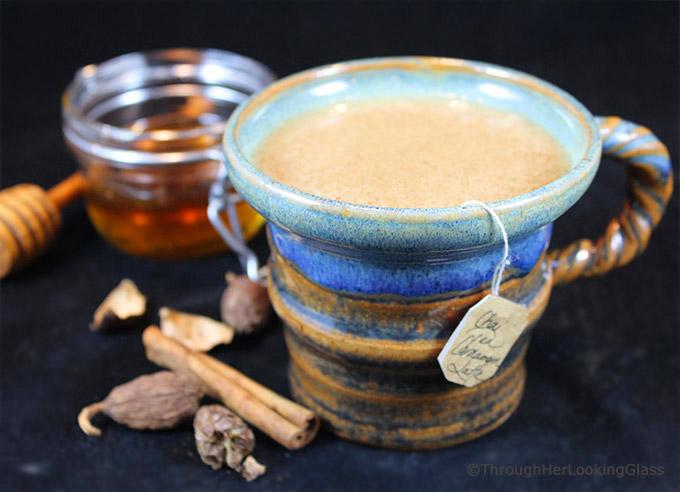 We've been dealing with lots of winter weather lately, had our first big Nor'easter just last week. When these winter storms hit hard, I'm reminded of my growing up years in the backwoods of Rhode Island. Our farmhouse sat on a fifteen acre plot and our next door neighbors had nearly a hundred.
When their pond froze over each winter, all of us kids traipsed over in snowsuits, hats, mittens and scarves, toting our skates along for a carefree afternoon on the ice. We didn't realize then how spoiled we were to have an outdoor ice arena just around the corner, and our neighbors were so generous to share.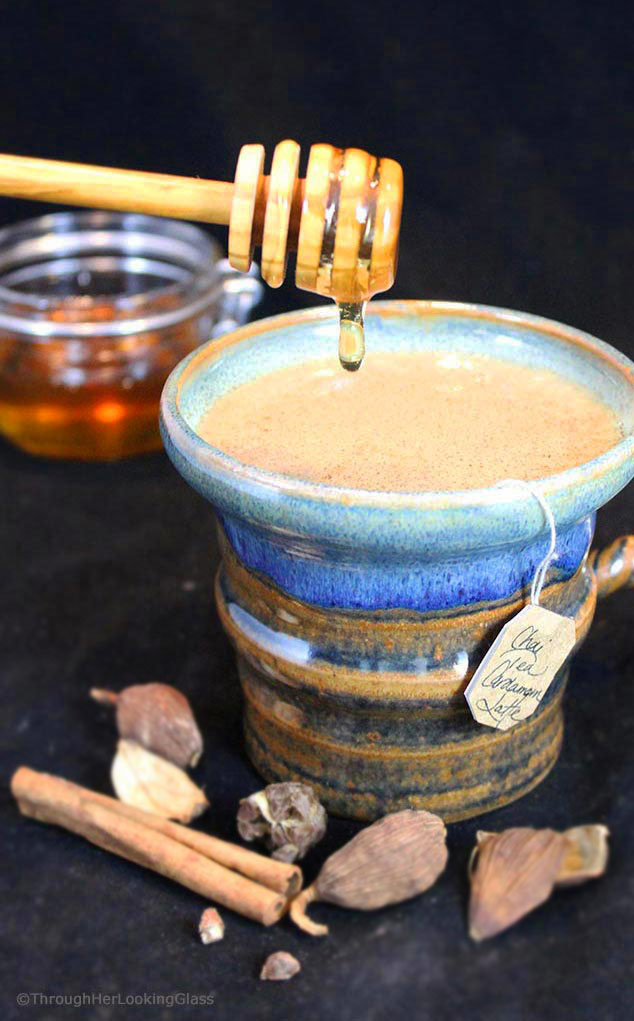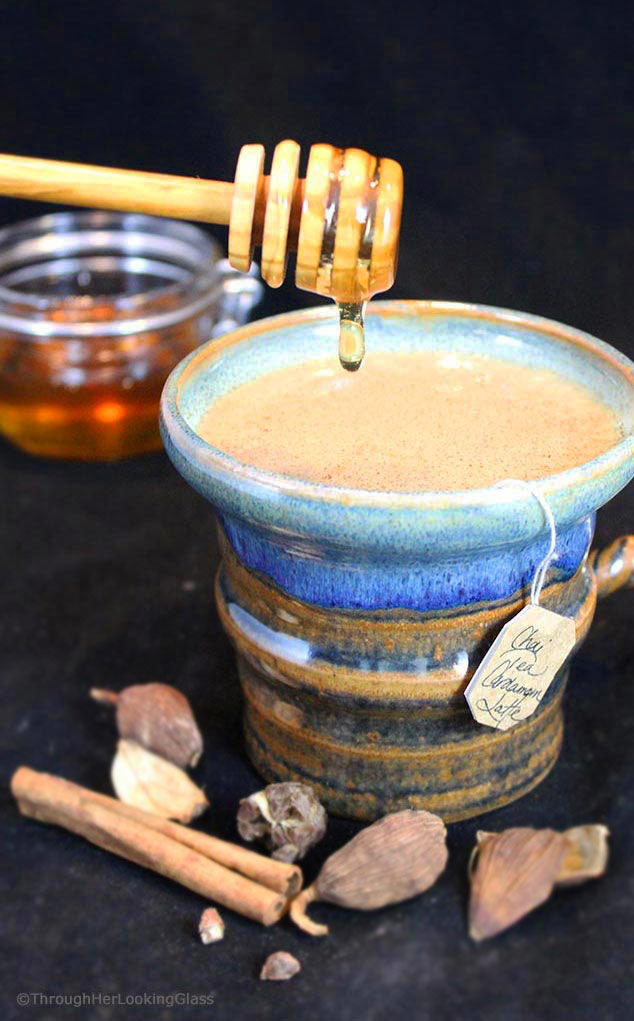 We also spent many afternoons careening down our toboggan hill at breakneck speeds, dodging overhanging branches all the way. It was terrific fun, and it's a wonder I'm still here to tell about it.
Some days we skated on our smaller in-ground stone pool. In fact, we kids choreographed night 'ice shows' for my mom and dad – complete with floodlights, songs and skating. Sweet times and memories. Those nights were bitterly cold out on the ice, and coming into the kitchen to wrap our hands around a warm mug of cocoa or tea afterwards was just a little slice of heaven.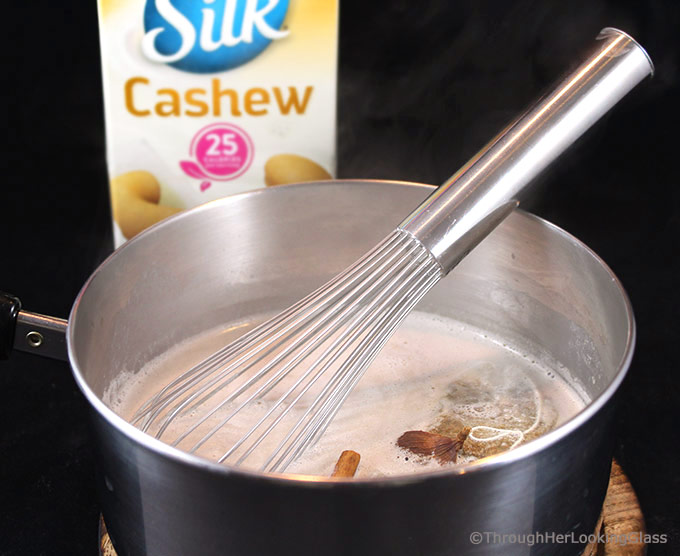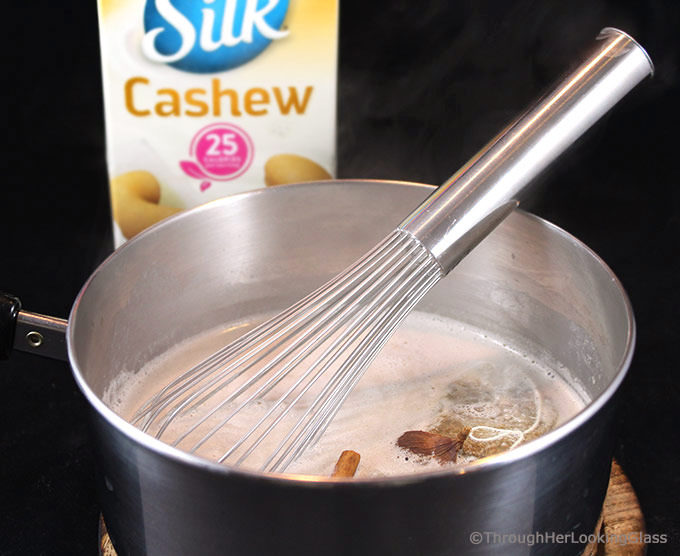 The winter activities we love so much in the Northeast chill us to the bone, so comforting, hot drinks are a necessity. During our last storm when I was craving a hot drink in my mug, I naturally remembered all the wonderful new products Silk has created, both creamers and dairy-free milks.
Silk Almondmilk, Silk Soymilk, Silk Cashewmilk, and Silk Coconutmilk… just to name a few. There are also delicious Silk Creamers for tea and coffee. Learn more about Silk here. Silk is featuring new product packaging, so be on the lookout!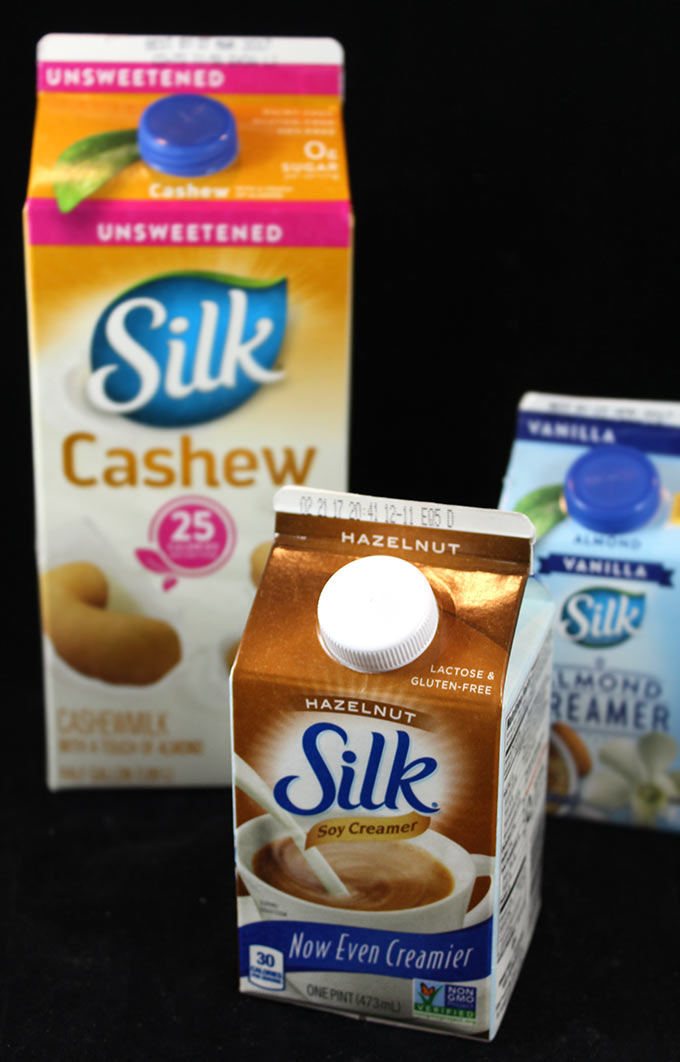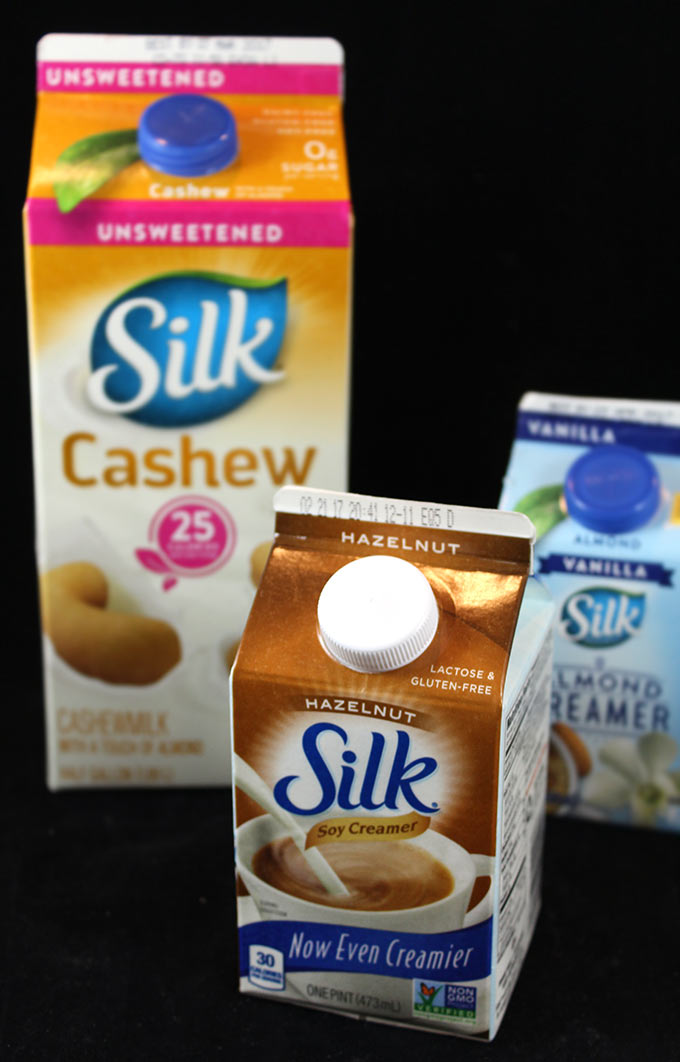 Earlier in the week when I dropped by Walmart to pick up that prerequisite bread and milk before the storm, LOL, I found all the wonderful Silk products in the dairy case. I picked up a carton of Silk Cashewmilk, and since I got a new coffee maker for Christmas (woo hoo!), indulged in a few cartons of Silk creamer too.
(So far I've sampled the Hazelnut Silk and Almond Vanilla Silk creamers for a guilt-free splash of delish with fewer calories.) I had no idea that Silk creamers are not only dairy-free, but lactose-free, gluten-free and cholesterol-free too.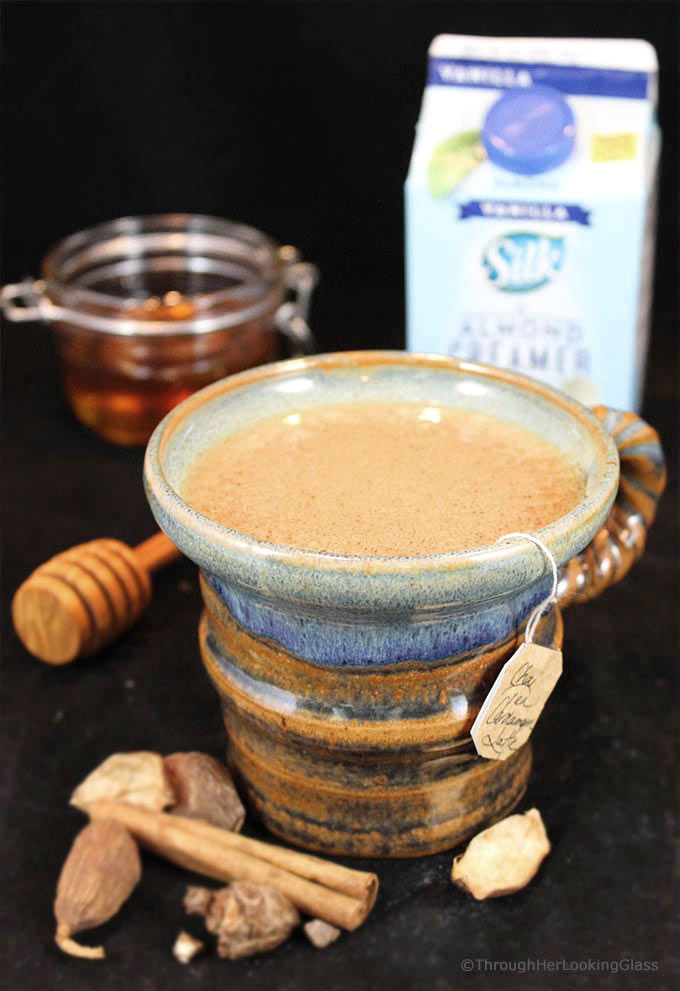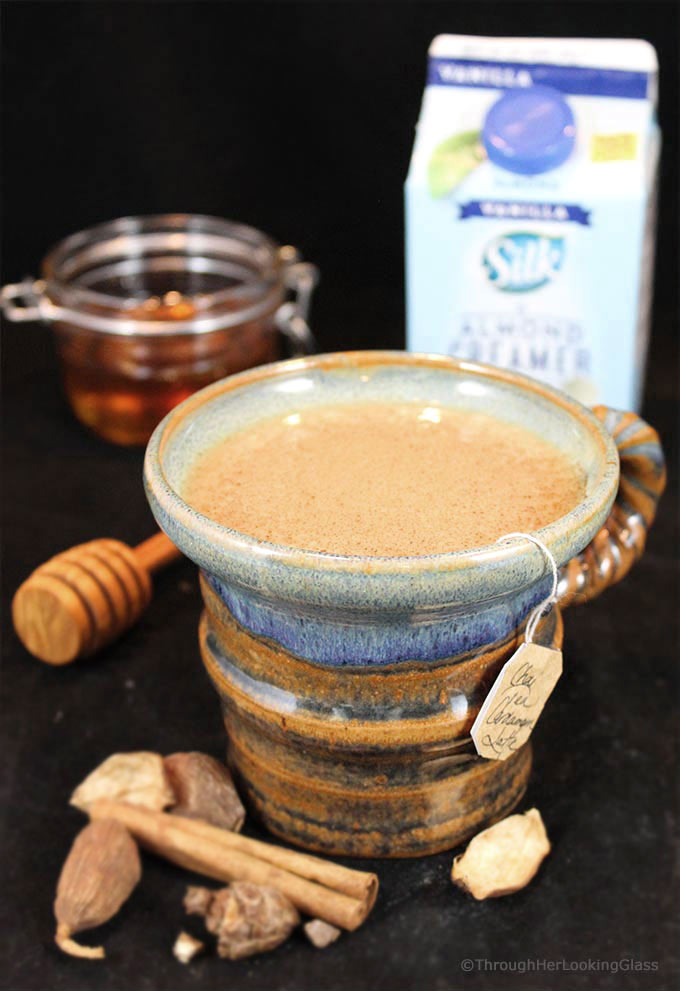 Silk dairy-free products mean a lot to us personally because our littlest guy Hudson has dairy sensitivities. I'm always on the lookout for Silk dairy-free products for his sippy cup. And we've found that with a new year and everyone in our house making healthier choices, we're all enjoying these delicious plant-based Silk products too.
Create this easy Honey Chai Cardamom Tea Latte on the stovetop by simmering chai tea, black cardamom (peeled), and unsweetened Silk Cashewmilk together for a few minutes. Add a cinnamon stick if desired. Black cardamom, an Indian spice, adds a hint of warm smoky to the chai, and the Cashewmilk makes a rich and creamy mugful!
(I add only one cardamom pod to this recipe that serves two, because a little cardamom goes a long way. But if you prefer stronger cardamom overtones, just add more.)


Stir in honey for a natural sweetener, and a splash of your favorite Silk flavored creamer. Sprinkle with a dash of allspice or cinnamon, and you have a delicious, healthier Honey Chai Cardamom Tea Latte the whole family can sip together.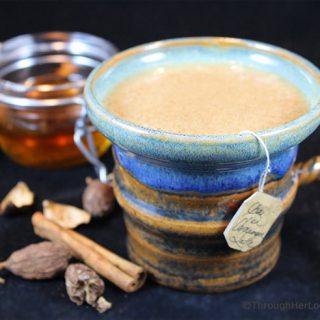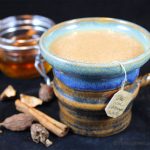 Print Recipe
Honey Chai Cardamom Tea Latte
Ingredients
3

cups

unsweetened Silk Cashewmilk

2

chai teabags or 2 tablespoons loose chai tea

1

black cardamom pod

peeled

2

tablespoons

honey

Optional: 1 cinnamon stick

Optional: splash of Silk creamer
Instructions
Bring Soy Cashewmilk to a low boil.

Turn heat down to a simmer, then add chai tea and peeled black cardamom.

Add cinnamon stick if desired.

Simmer for 3-4 minutes.

Stir in honey.

Pour through strainer into two teacups or mugs.

Optional: Add a splash of Silk creamer and a dash cinnamon or allspice.
Notes
A little cardamom goes a long way, but if you like a stronger cardamom flavor for your latte, just add more.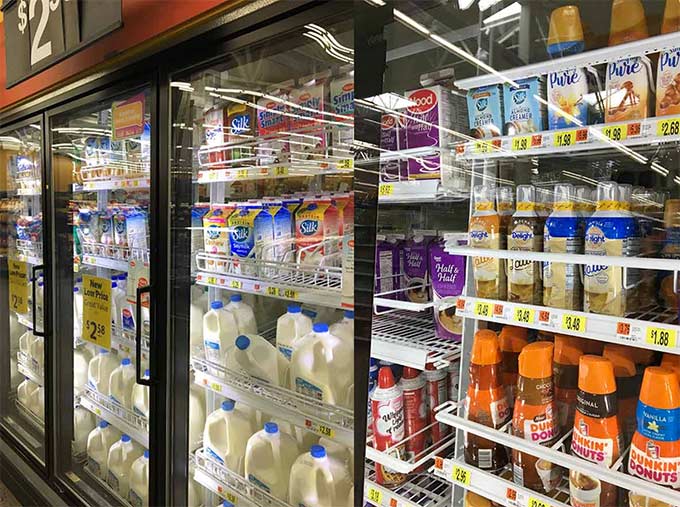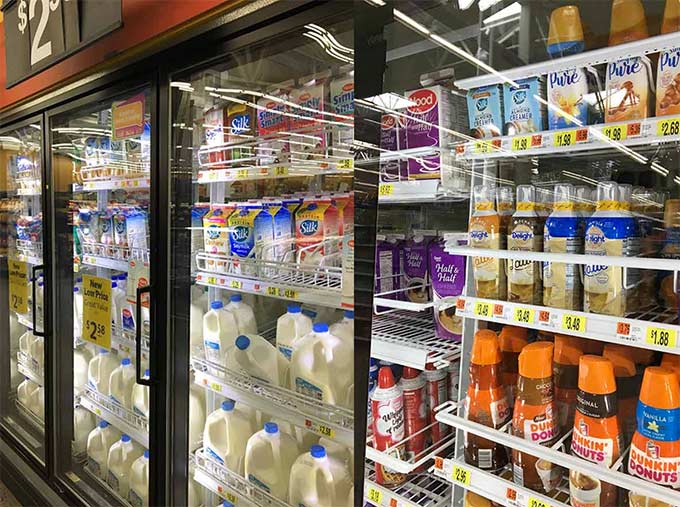 Find non-dairy Silk milks and creamers in the dairy case at Walmart.
You may also like: Clean Eating Orange Julius