Sweet, creamy and oh so chocolate. That's all you need to know about this Godiva Chocolate Martini recipe. It uses Godiva chocolate liqueur, creme de cacao and Stoli vanilla vodka. I'll raise my glass to that! Cheers to a delicious chocolate martini for the holidays!!! (Clink clink.)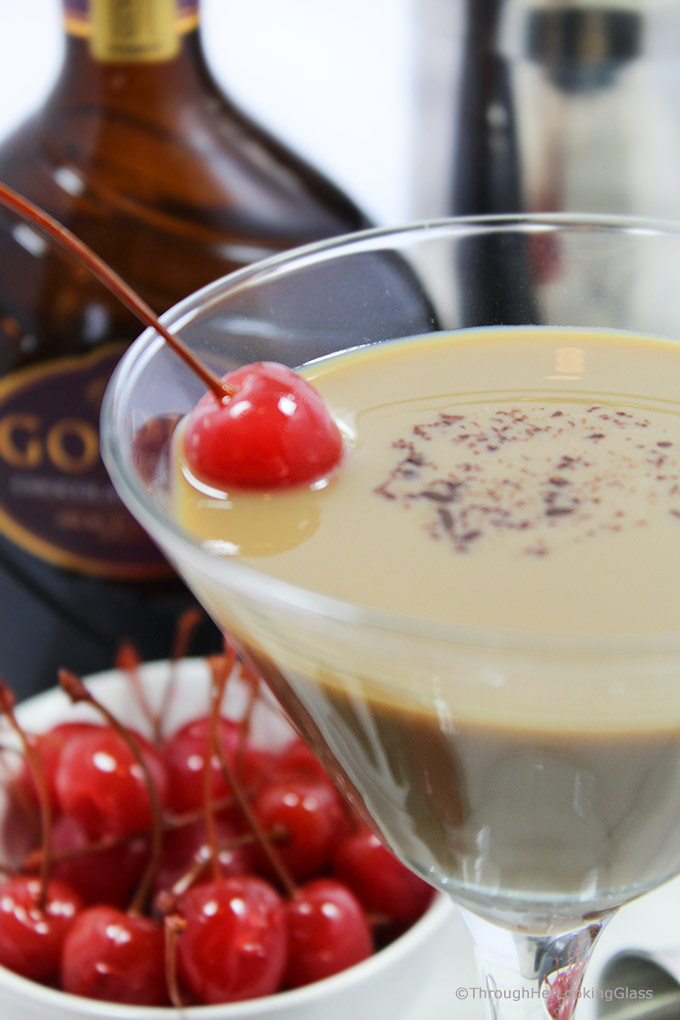 It all started last month. Or several decades ago.  Maybe earlier. But last month I commissioned my talented niece Kate to paint a custom sign for our house. I wanted the Irish words céad míle fáilte. (Also attributed as Gaelic, but let's say Irish since I'm nearly a quarter Irish. And that should count for something.)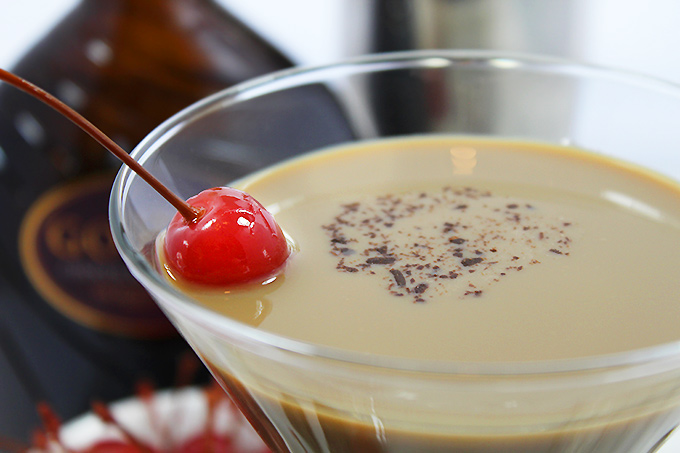 I had Kate paint that phrase because those words hang above the welcoming front porch of the Rabbit Hill Inn in Lower Waterford, Vermont. Rabbit Hill Inn is dear to our hearts and sits on a hill overlooking the picturesque valley below, including a beautiful, New England white-steepled church.
As a young boy my husband Jon lived in Lower Waterford, just down the street from Rabbit Hill. And Rabbit Hill is the magical New England get-away where we've celebrated several milestone anniversaries. So we have a love for the inn and the area on many counts.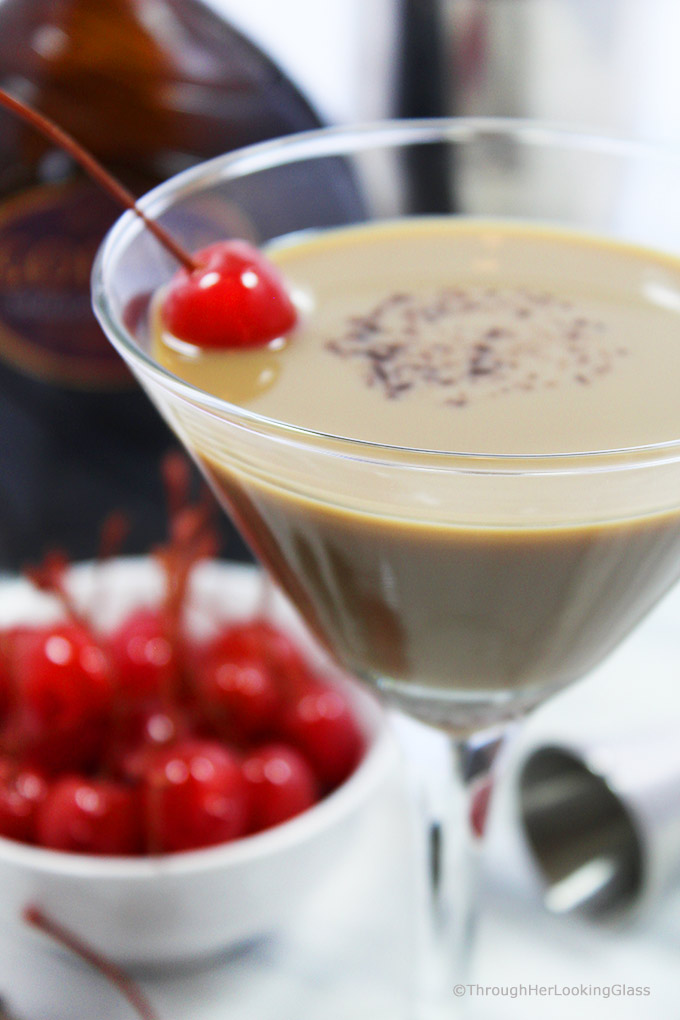 When we moved to our new home across town this past summer, I knew I wanted the phrase 'céad míle fáilte' hanging over the entrance to the vaulted ceiling living room. 'Céad míle fáilte' means 'a hundred thousand welcomes'. And you can't get much more welcome than that!
I was perusing Rabbit Hill's site to spell the phrase correctly, when I stumbled on the Godiva Chocolate Martini recipe served in Rabbit Hill's Snooty Fox Pub. Naturally I wanted to share it with you here. It's the perfect little sweet something for December cocktail parties.

Creamy and sweet, this Godiva Chocolate Martini recipe is ideal for the holidays. Use Stoli vanilla vodka, Godiva chocolate liqueur and creme de cacoa. Garnish with a maraschino cherry.
And since I can't stomach the thought of ingesting FD & C red #4 (learn more about the horrific traditional processing of maraschino cherries here) , I treated myself to a very pleasant field trip to Whole Foods this past week to buy stem-on maraschino cherries. Merry Maraschino Cherries are free from artificial colors, flavors and dyes.
I also found a mini rosemary Christmas tree! So not only am I feeling festive, but my kitchen smells divine! Woot woot! The wallet groans, but I always feel better after a Whole Foods field trip. Maybe don't mention that to my husband. Though I'm guessing it's cheaper than therapy…
Tips for making the perfect Godiva Chocolate Martini:
Chill the martini glasses.
Have plenty of fresh ice on hand.
Use Stoli Vanilla vodka, Godiva chocolate liqueur and creme de cacoa.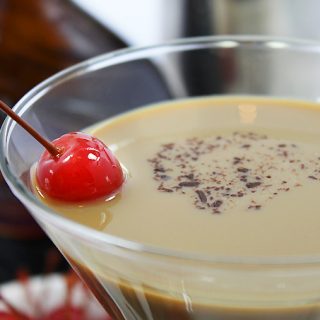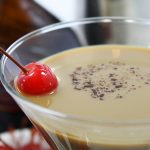 Print Recipe
Godiva Chocolate Martini Recipe
Ingredients
2

ounces

Stoli vanilla vodka

1.5

ounce

creme de cacao

1

ounce

Godiva chocolate liqueur

Optional garnish: maraschino cherry and shaved chocolate
Instructions
Chill martini glass on ice. Set aside.

Fill cocktail shaker half full of ice.

Add Stoli vanilla vodka, creme de cacao and Godiva chocolate liqueur.

Shake well in shaker and strain into chilled martini glass.

Garnish with maraschino cherry and shaved chocolate.
You may also like: Famous Brick Street Chocolate Cake