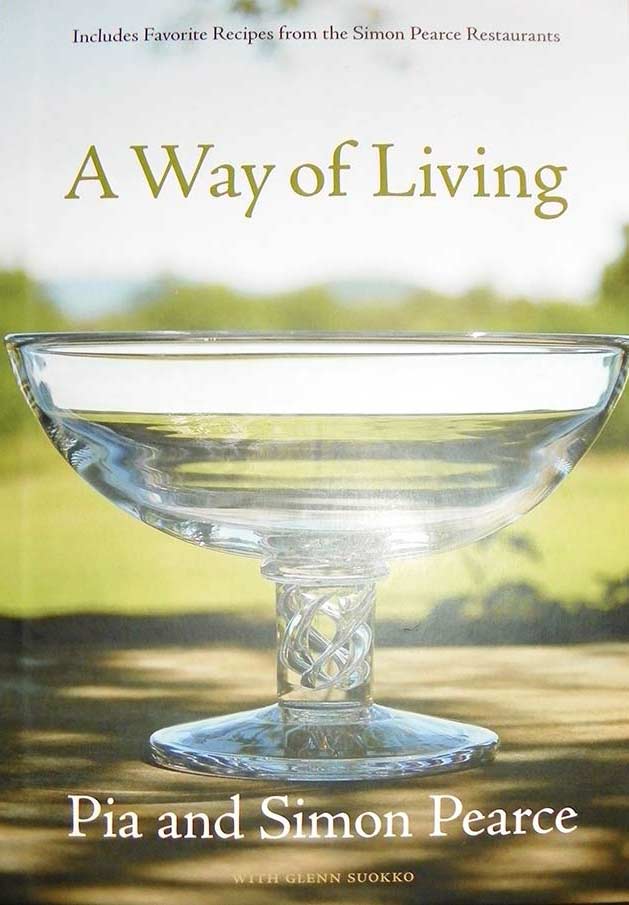 My cousin first told me about the treasure of Simon Pearce Glass in Quechee, VT several years ago. Funny, since she's in Chicago and I live here in New England. Simon Pearce is known worldwide for his artistic glass blown pieces and designs.
The gristmill was operational here in Quechee beginning in 1778. Over the next few hundred years it changed hands two dozen times, with almost a hundred owners/partners along the way.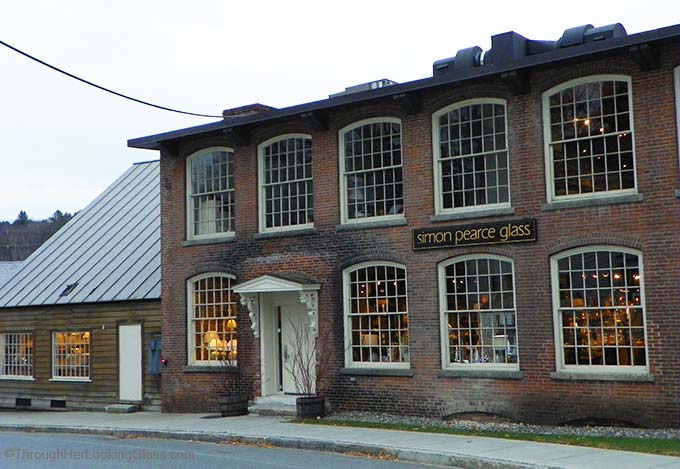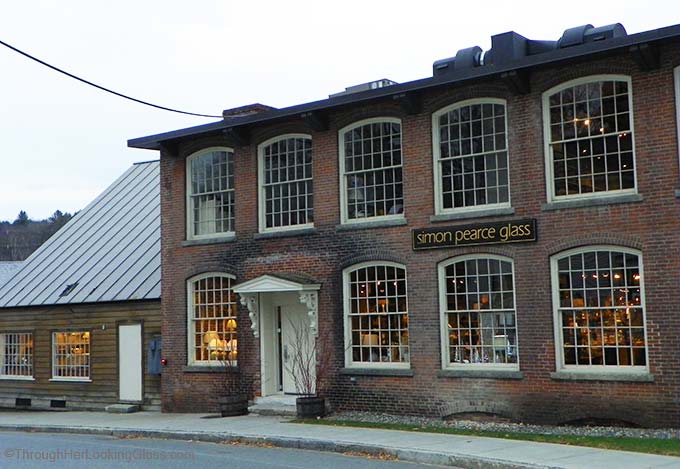 In 1981 Simon Pearce and his wife Pia bought the gristmill and transformed it into the gorgeous property we see here today.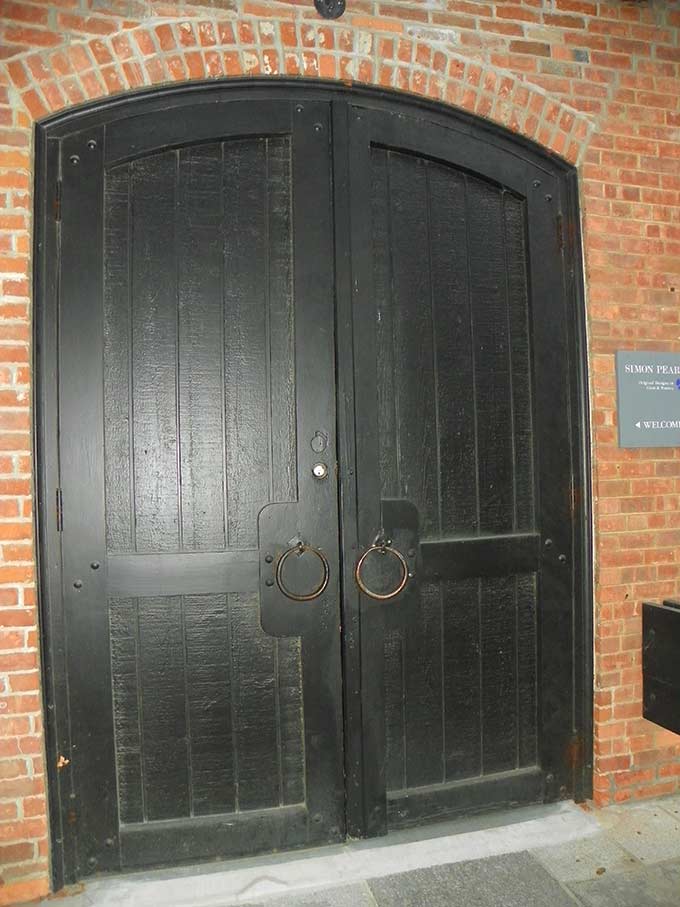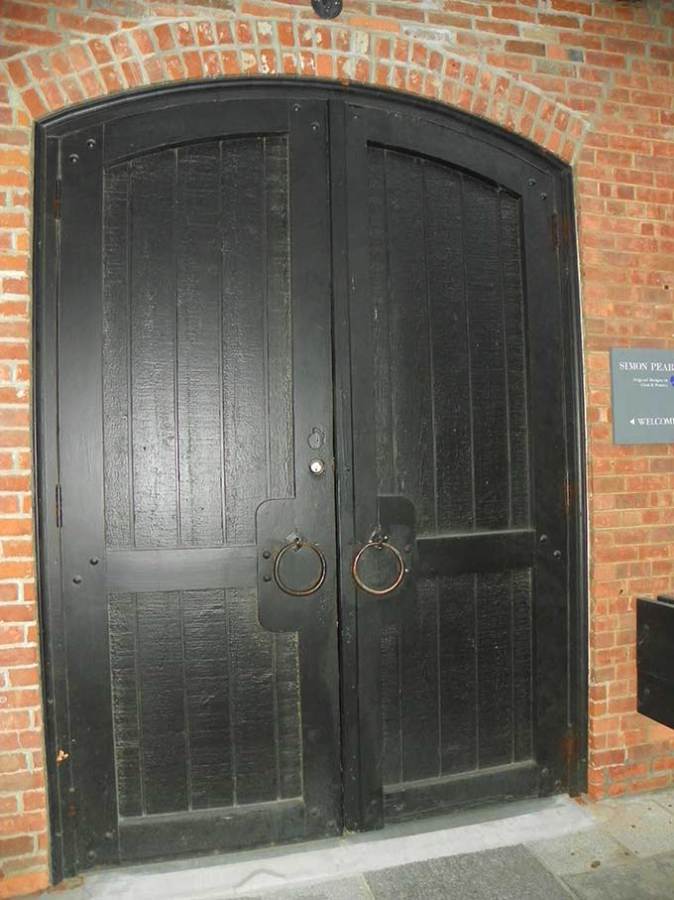 I fell in love with the imposing side entrance doors.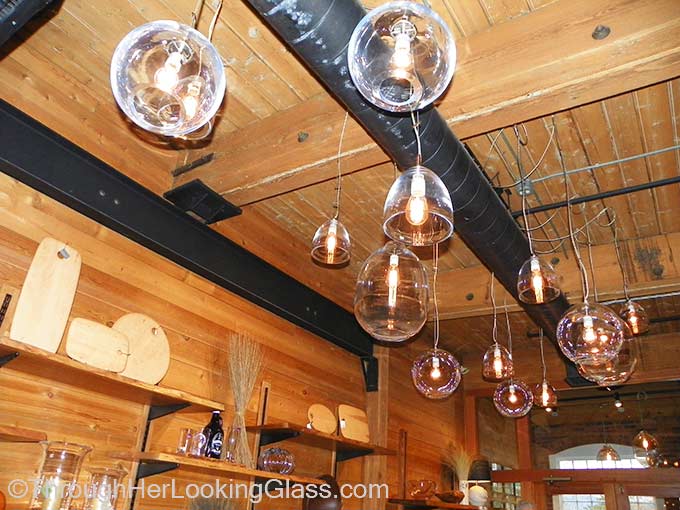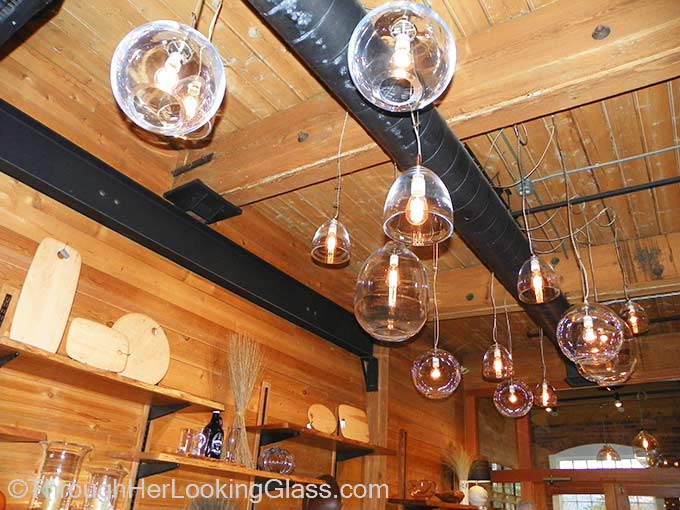 Look skyward and feast your eyes on the blown glass pendant lighting. Bonus: great exposed beams and ductwork.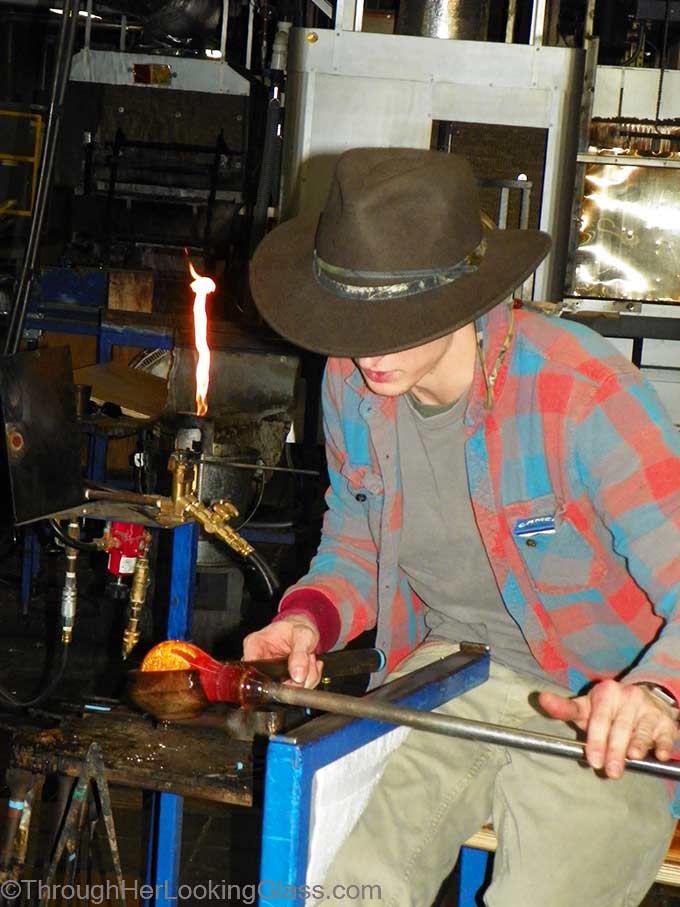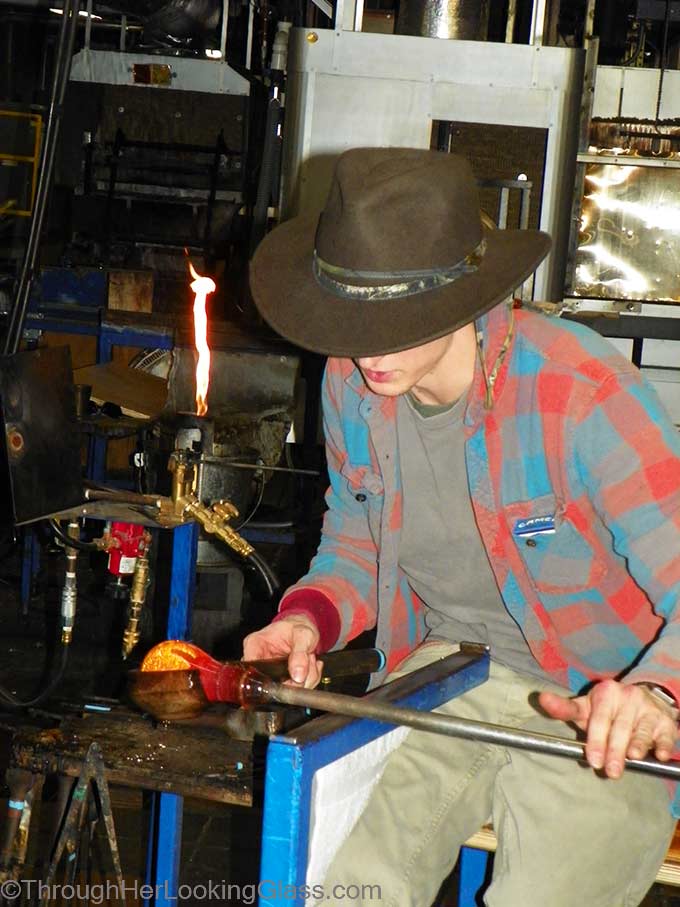 Today glassblowing takes place in the basement.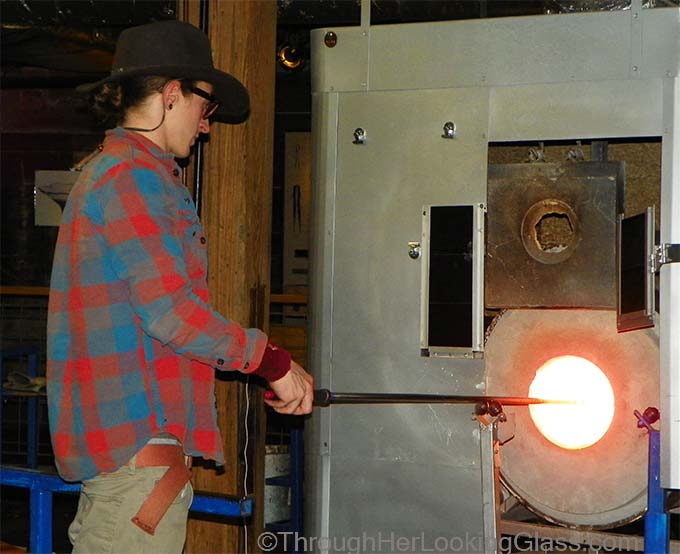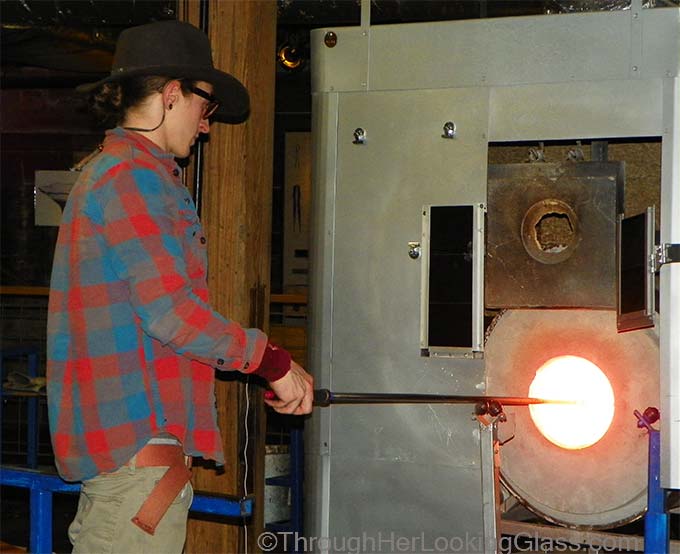 This is one fiery hot kiln. Simon Pearce employs nearly fifty glassblowers.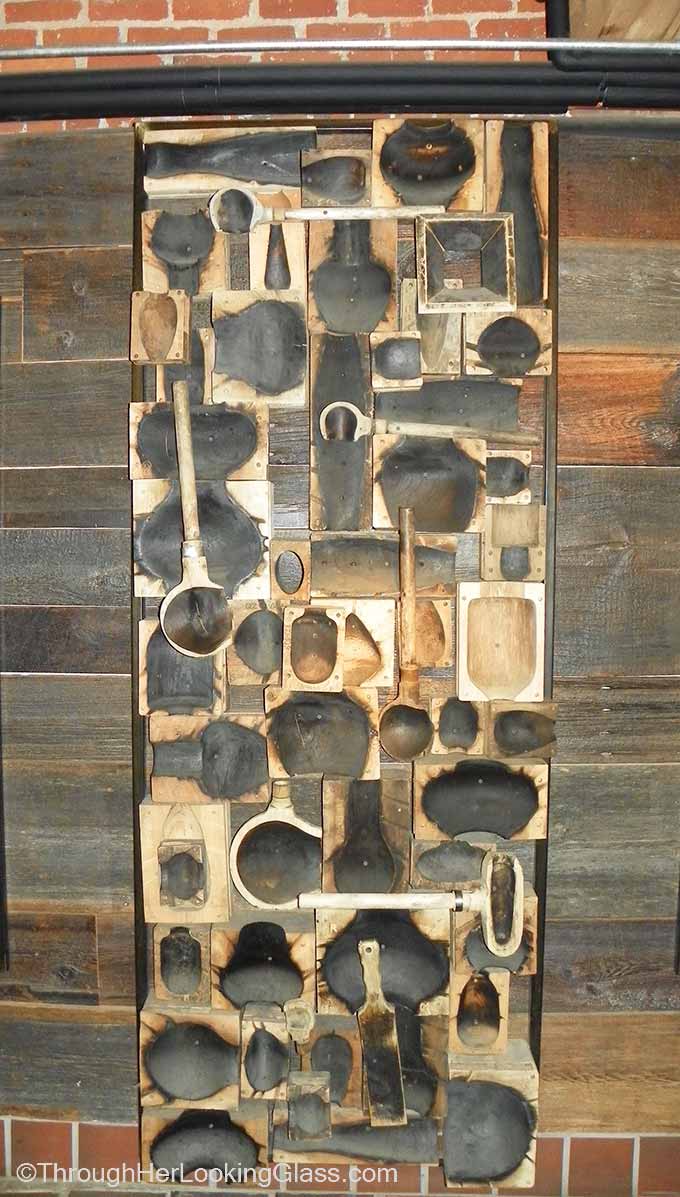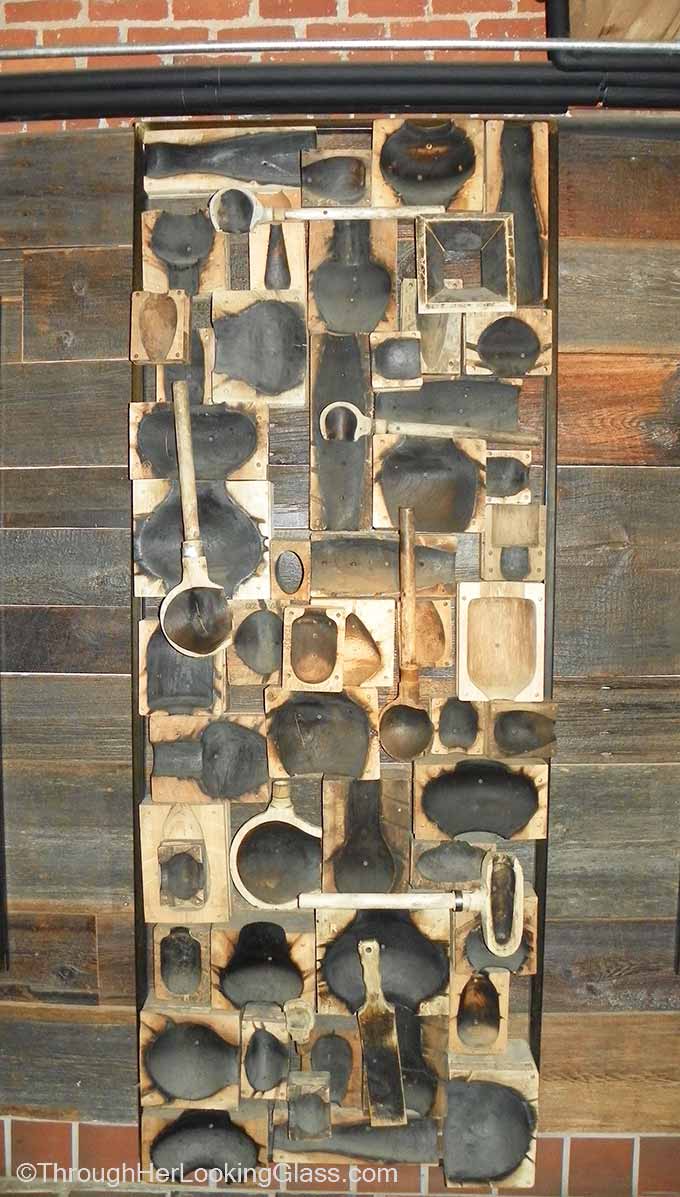 Antique glassblowing molds.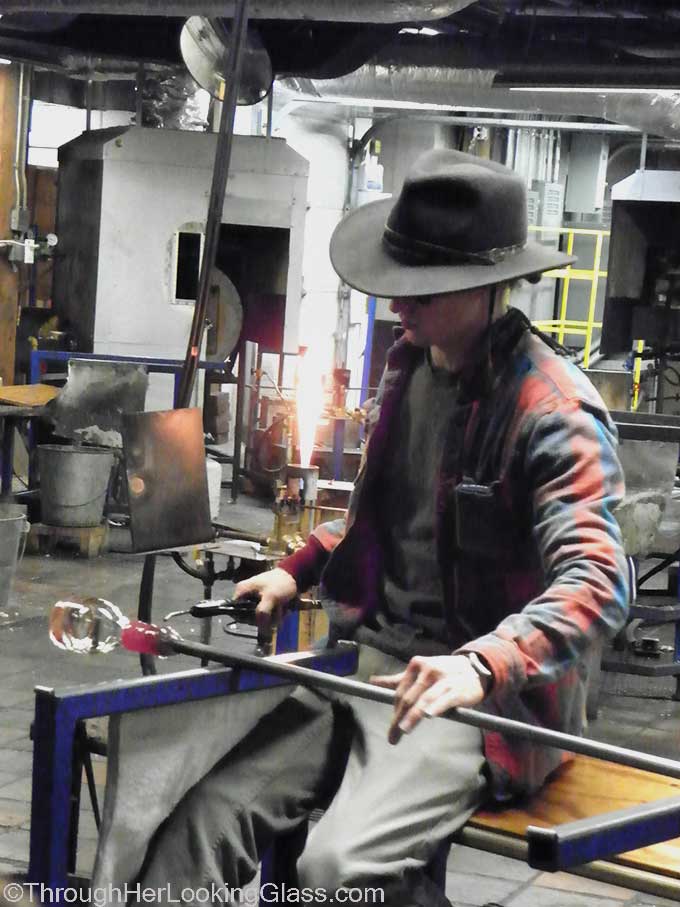 It won't be long 'til this molten glass will be sparkling on the showroom shelf. It's amazing to watch a glassblower create a masterpiece from start to finish.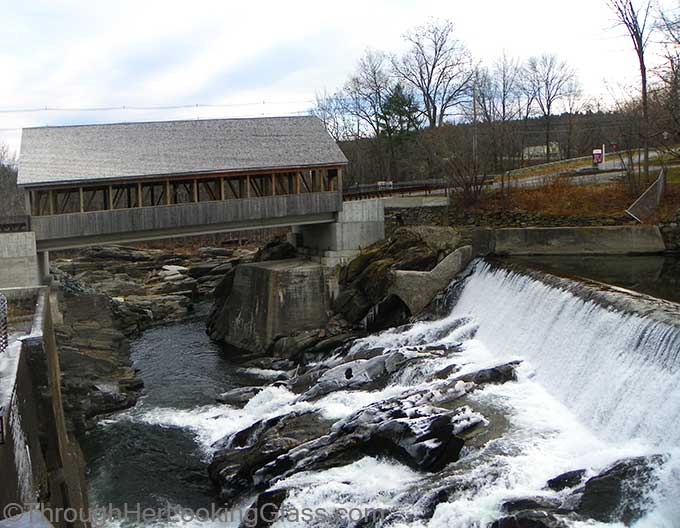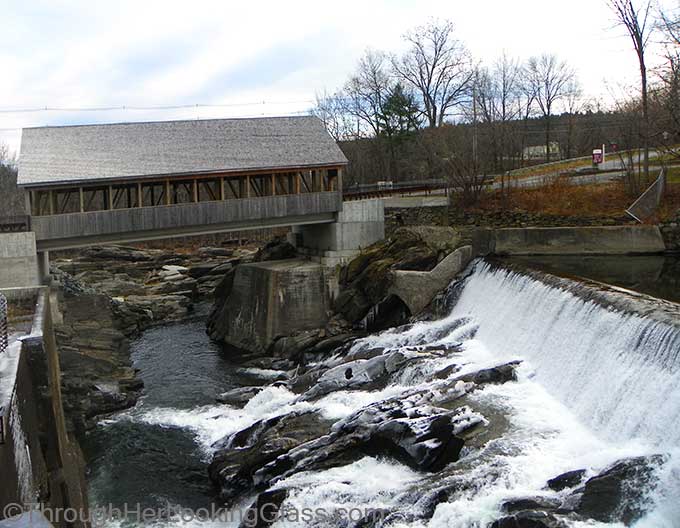 Just off the glassblowing area, there's an outdoor viewing deck of the dam and covered bridge.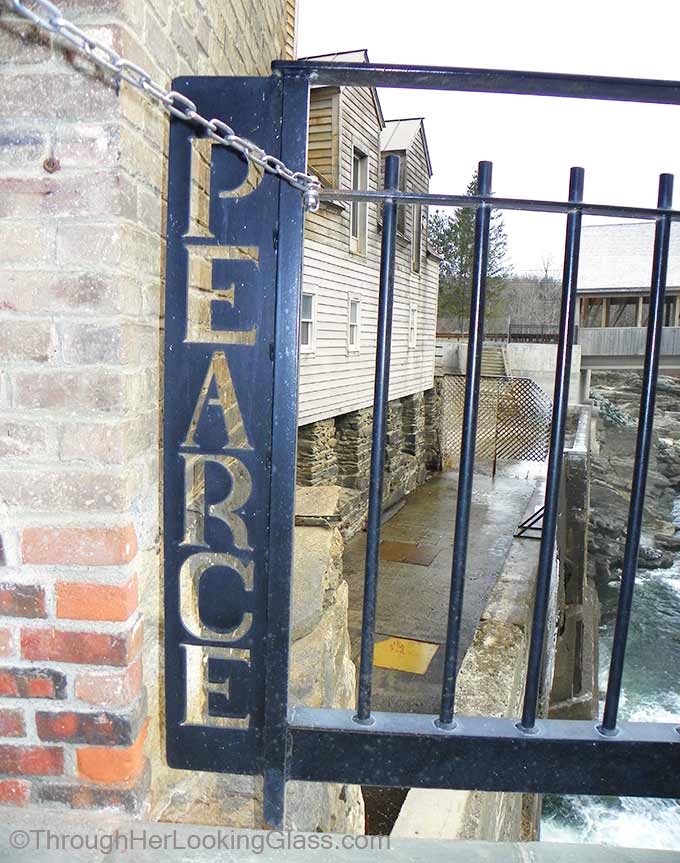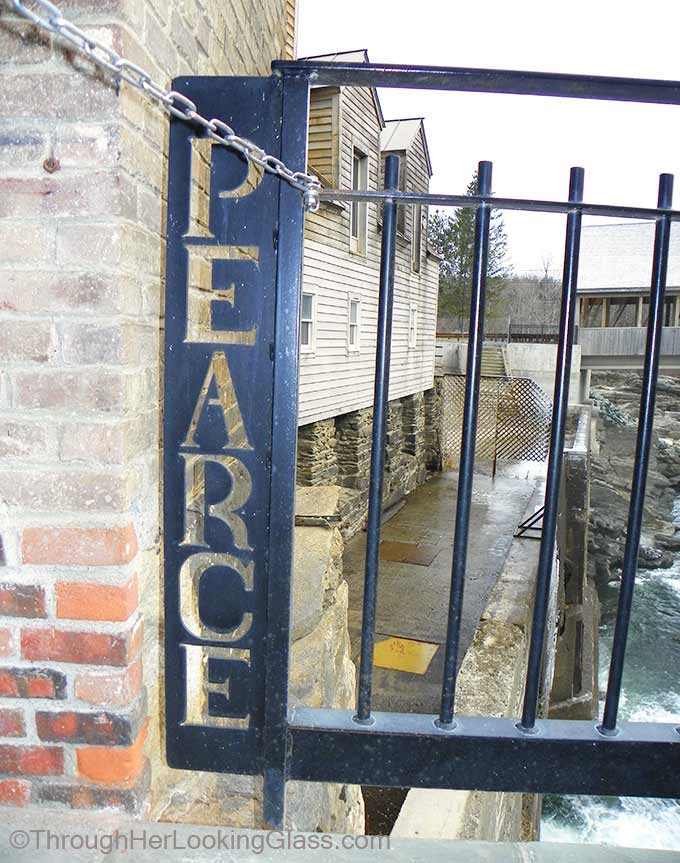 There are classic, elegant touches everywhere at Simon Pearce.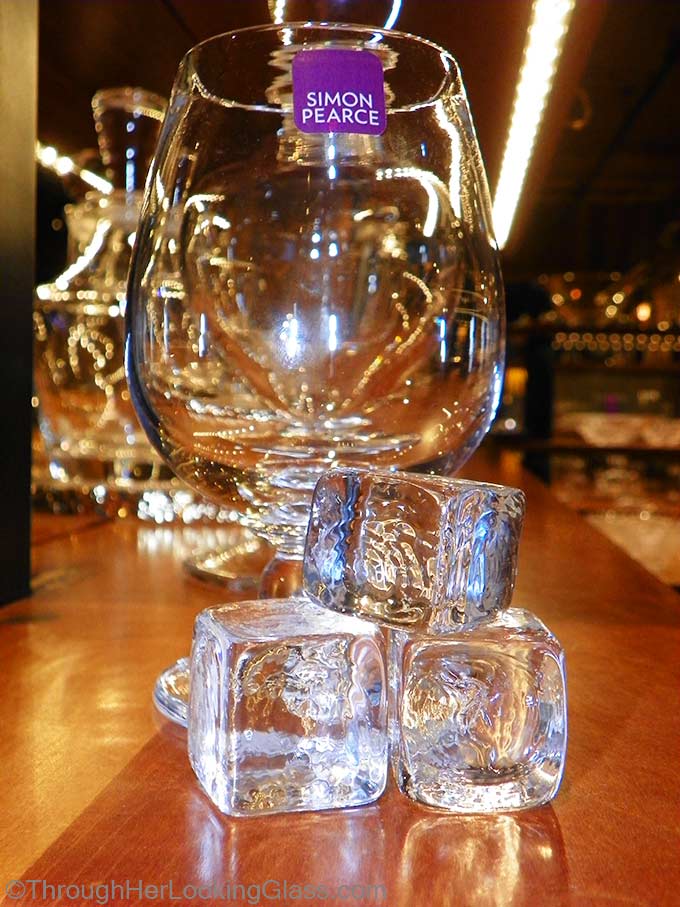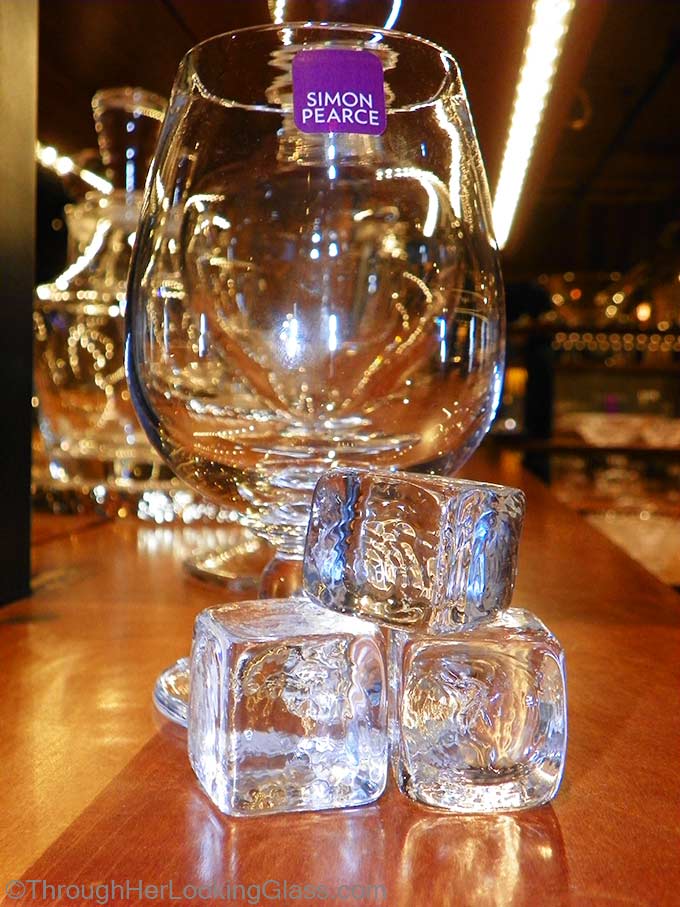 Here's a gorgeous finished glass on the second floor showroom, along with glass ice cubes. There are many exquisite pieces besides drinking glasses for sale. You'll find pitchers, decorative bowls, platters, and any kind of wine goblet or cocktail glass you can imagine.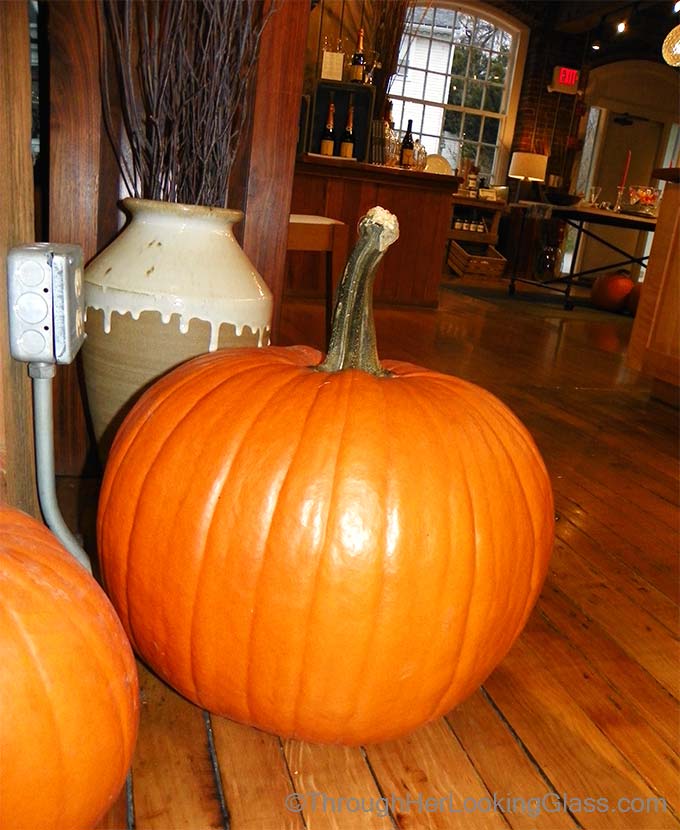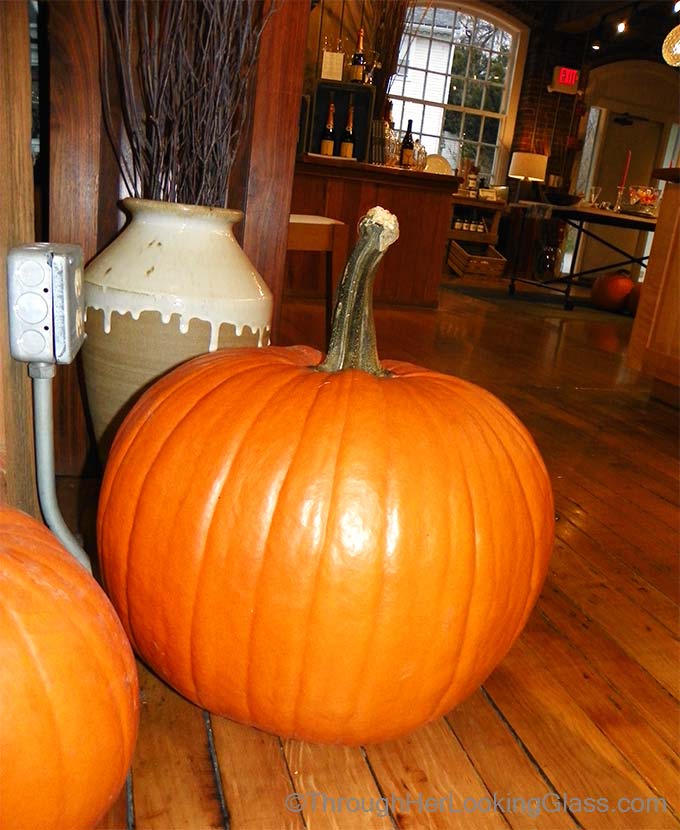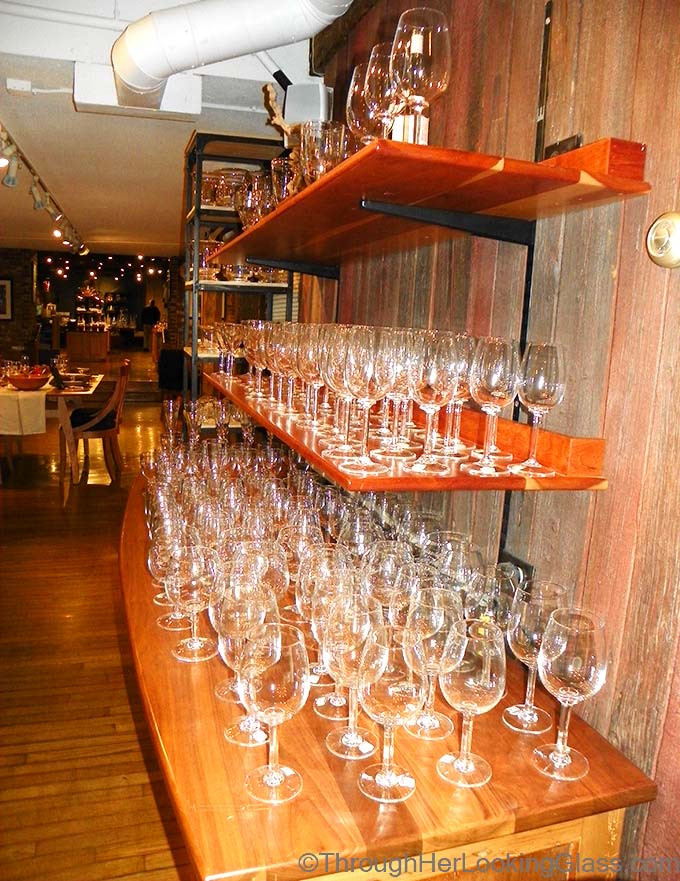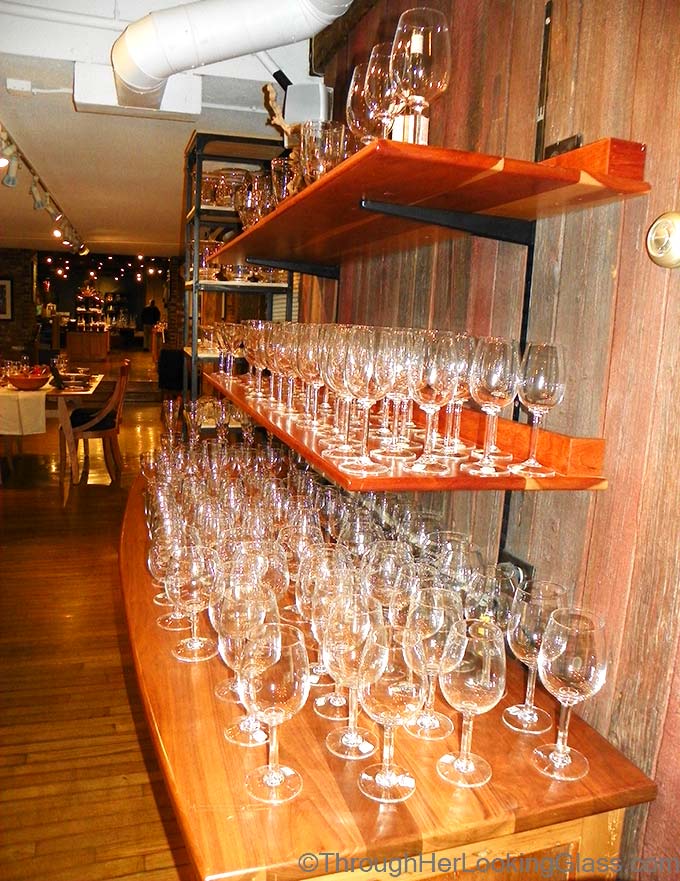 Enough handblown glasses for you? Sparkle and warm wood tones, every direction you look.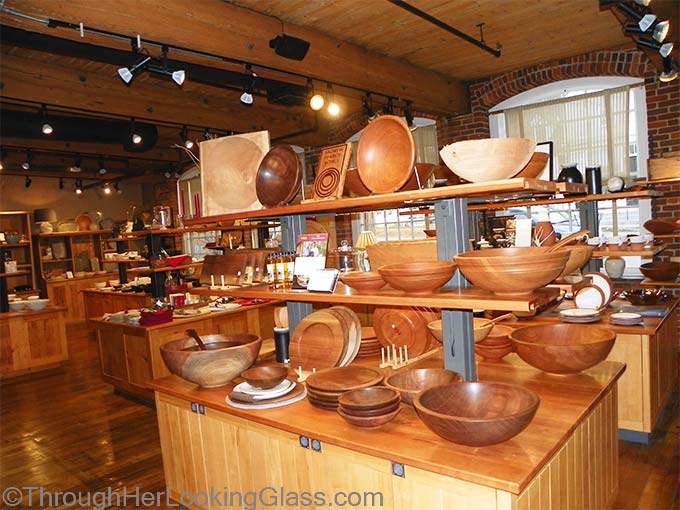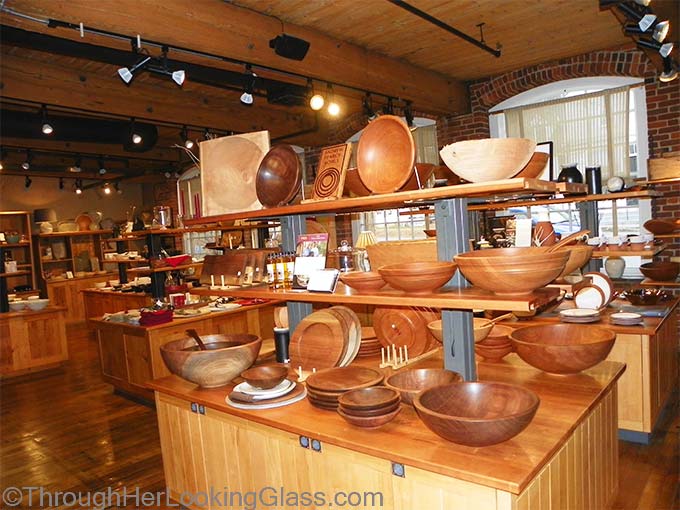 If you love carved wooden bowls and accessories, these are the smoothest you'll find anywhere. (Love that exposed brick and hardwood floor. This showroom is absolutely stunning.)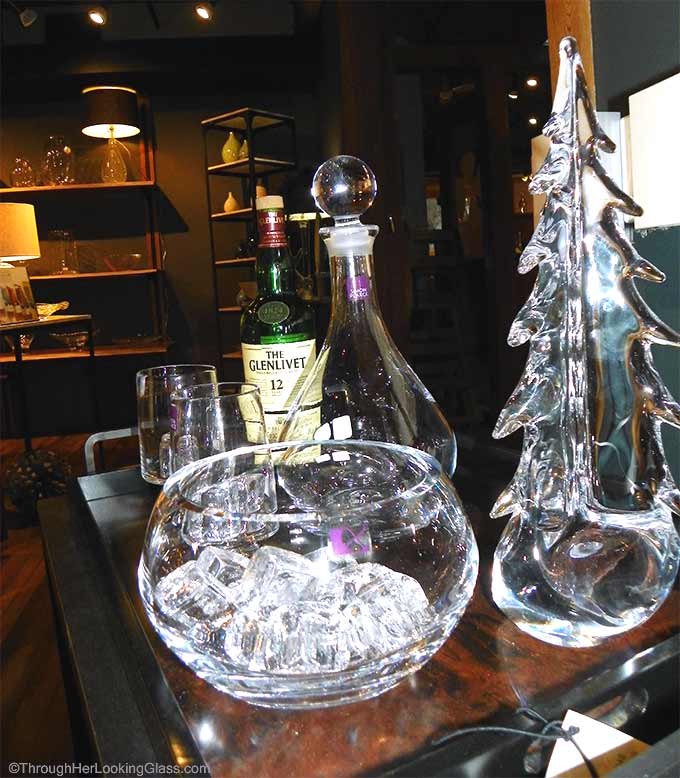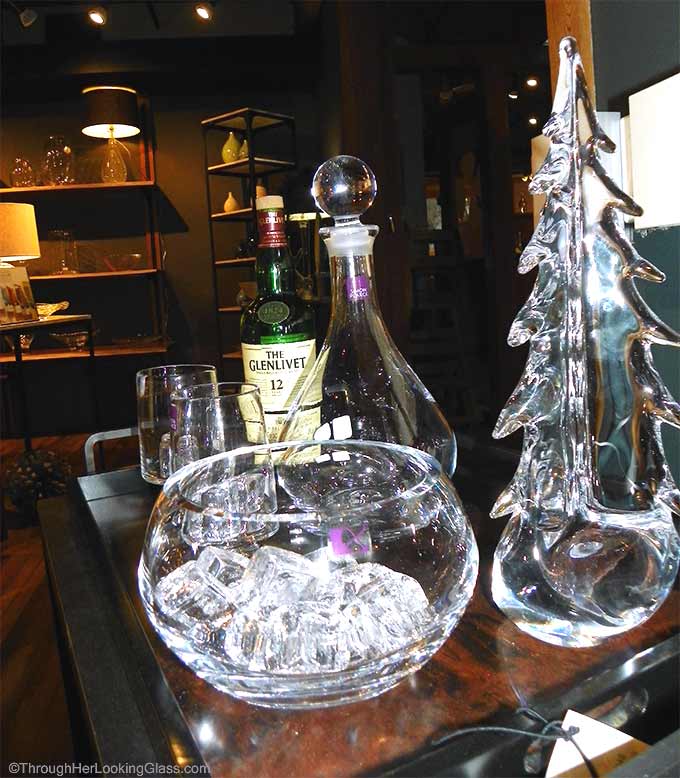 What a sparkling presentation!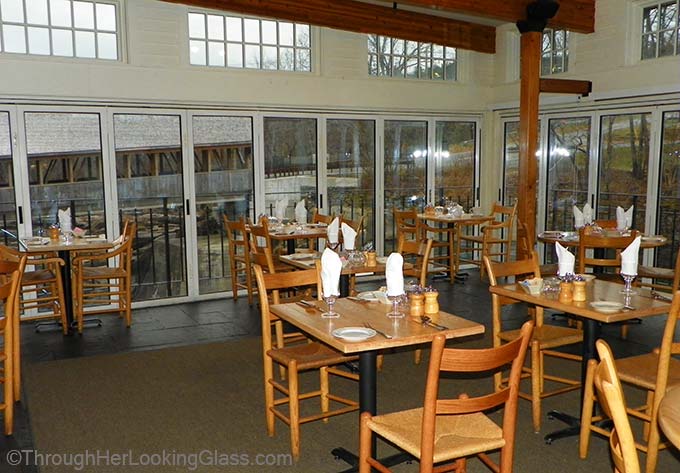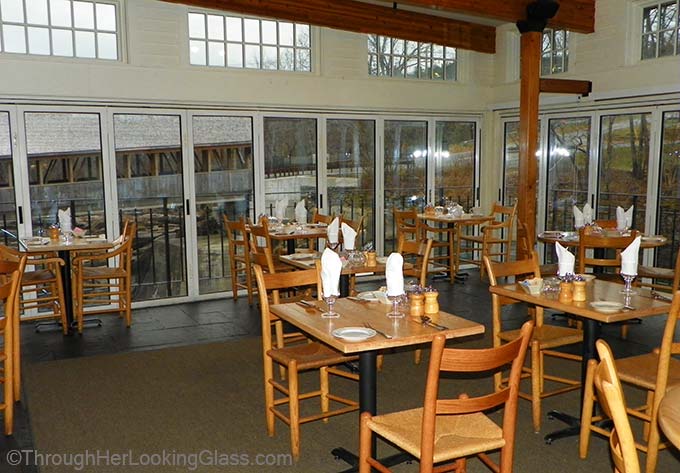 The second floor also houses the award winning Simon Pearce Restaurant. The Restaurant overlooks the dam and covered bridge, and is known across the region for its creative menu and award winning chefs. I've had the creamy Vermont Cheddar Soup with Cabot cheddar cheese (http://cabotcheese.coop).  A+++. The Restaurant is an incredible experience and worth the trip. The wine list is extensive.
Simon Pearce Restaurant is the perfect place to celebrate a milestone birthday, anniversary or special occasion.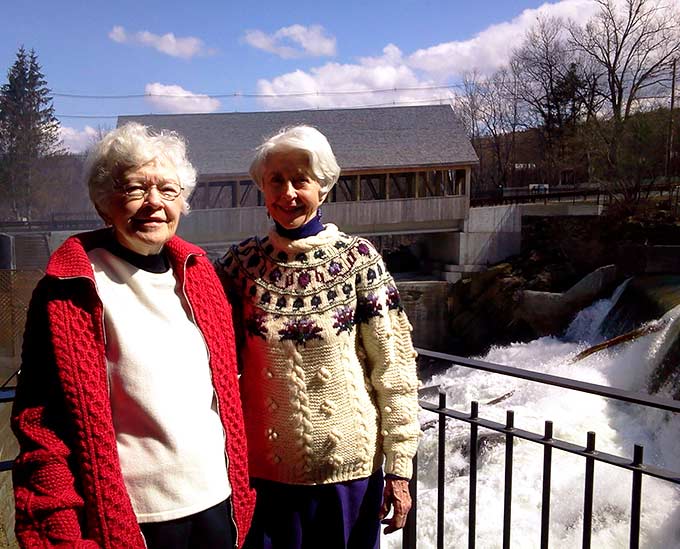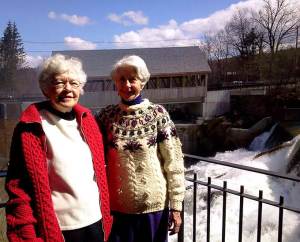 I took a dear friend (and her sister) for her 80th birthday last spring and we had a fabulous experience all around.
So after my cousin filled me in about Simon Pearce, I did a little research on my own and was personally surprised by what I found. The Pearces have four boys. Like we do. They have a son with Down syndrome. Like we do. They have a son who suffered a traumatic brain injury. Like we do. I was overwhelmed with the similarities.
Several months later, I had the pleasure of connecting with Pia Pearce one evening at a fundraiser for a local agency that supports families with disabilities and special needs. The Pearce's son Kevin (who suffered the traumatic brain injury) spoke about raising brain injury awareness through his social movement "Love Your Brain". Check it out at www.kevinpearce.com
Here's a short clip to fill you in on his story.
Kevin was recently featured in "Crash Reel". This 2013 documentary was shown in theaters across the country. It recounts Kevin's fall and rise following a traumatic brain injury while snowboard training for the Olympic trials in 2009.
The glassblowing, restaurant and showroom are all a one of a kind treat at Simon Pearce Glass. But it's the intense family loyalty of the Pearce family and their huge hearts that captured mine. Be sure to visit if you get the chance, you won't be disappointed.