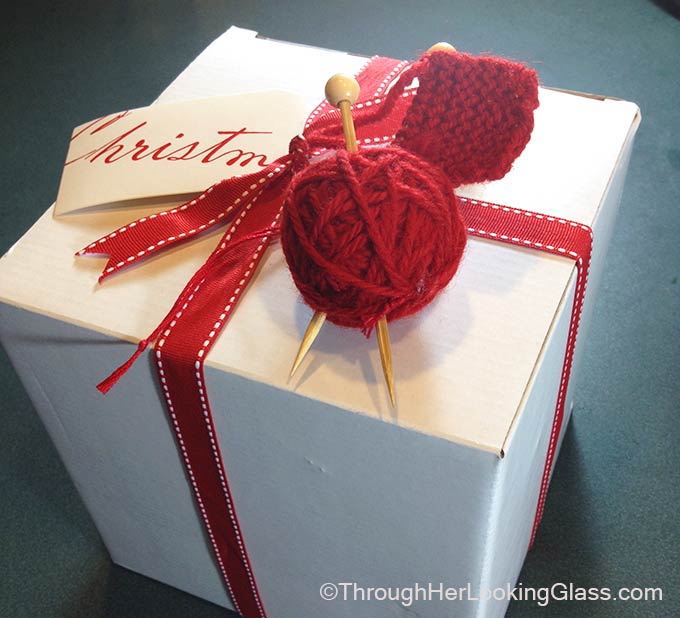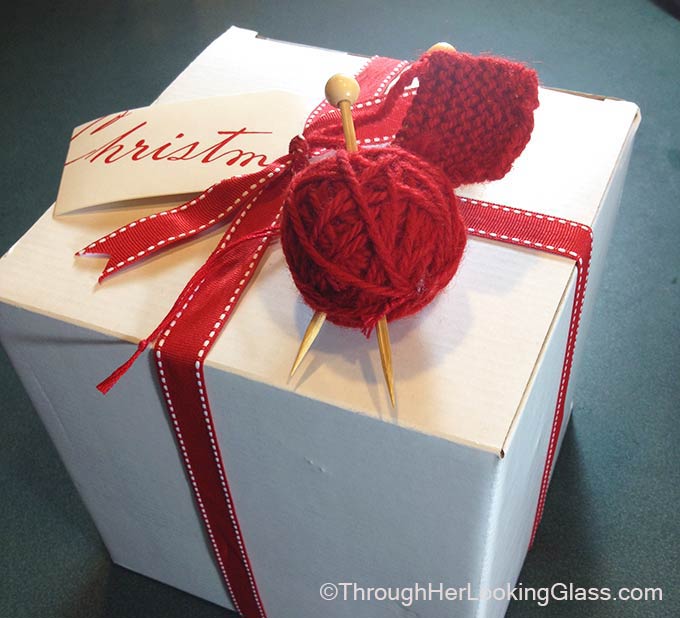 It's a simple, sweet DIY Yarnball Christmas Ornament. This would make a great stocking stuffer for the knitter(s) in your life. Or the eclectic ornament collector. Or just an unforgettable gift tie-on.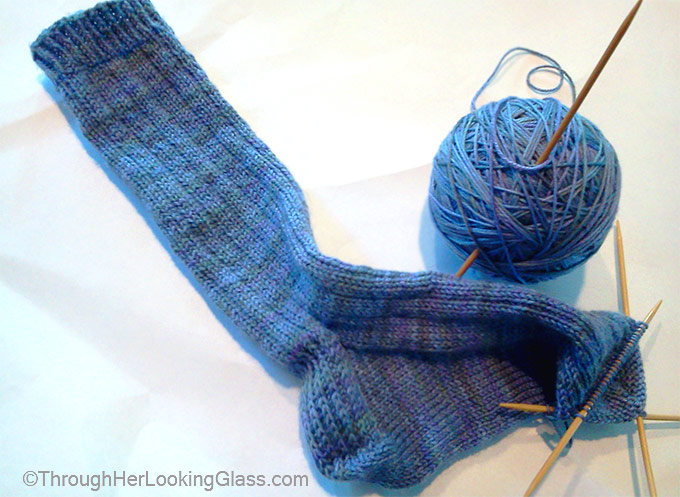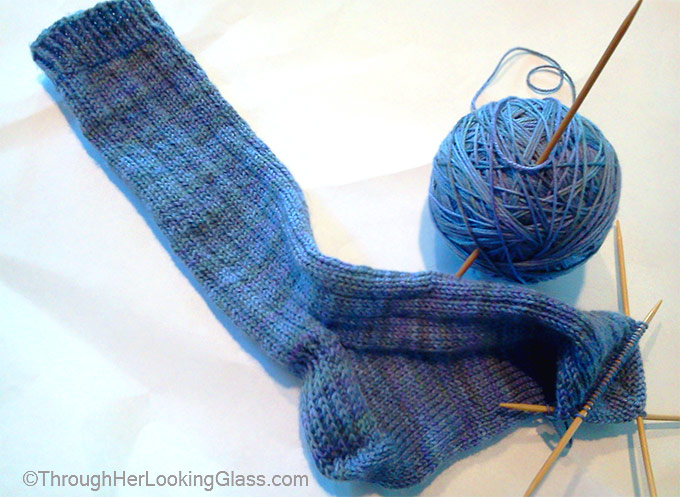 A few years back I was really into knitting. OK, truth. I'm still really into knitting. I just don't get to do it as much as I'd like. When I was learning the art of sock knitting just a few years back with a few of my knitting buddies (you know who you are!), my mind was constantly on knitting. I was always trying to learn the next step of my sock. And that's when this little ornament idea came to mind. I was working on teeny tiny sock knitting needles all the time, likely the inspiration for this ornament. I swapped these Yarnball Christmas Ornaments at our ornament exchange and they were a hit.
Materials List for DIY Yarnball Christmas Ornament:
2 to 2 1/2 inch craft foam ball
yarn
matching embroidery floss
tapestry needle
2, 10 inch wooden skewers (found in baking section at grocery store), cut down to about 4 1/2 inches each
round wooden craft bead, that will slide onto the end of your skewer. (Bring a skewer with you to the craft store to make sure you have the right size bead hole that will slide onto the skewer end.)
white craft glue
Directions for DIY Yarnball Christmas Ornament:
1. Wrap a 2 – 2  1/2 inch foam ball with yarn of your choice, just like you'd wrap a ball of string.
2. When the foam ball is covered and looks just like a yarnball, snip and tuck in the end. Secure with a dot of glue.
3. Cut 2 skewers down to about 4  1/2 inches. Use the pointy ended piece for your "knitting needle",  save the remainder for another use.
4. Insert the flat end of the 4  1/2 inch skewer into the wooden bead. Secure with glue. Repeat once more so you have two "knitting needles." Dry.
5. If you're ambitious, take size 2 double pointed knitting needles and knit the beginnings of a little scarf with the same yarn, casting on 8 or 9 stitches and working 7 or 8 rows. If you don't knit, skip this step. If you want to learn how to knit now, watch this:
6. If you didn't knit the beginnings of a scarf, go to step 7 now. If  you knit the scarf, transfer the stitches to the skewer "yarn needles" you just made. Then push the "needles"  from the top down, through the foam ball at opposite angles. (Look at mine.)
7. If you didn't knit the scarf, just push the needles down through the foam ball at opposite angles. It'll still be SUPER CUTE!
8. The last step is simple. Thread your embroidery floss on the tapestry needle and push up from the bottom through the foam ball, knotting securely at the bottom and again at the top, leaving room for a hanging loop. You'll have to play with this a little to get it to hang just how you like because of the weight of the "needles".
Have fun gifting these Yarnball Christmas Ornaments and be sure to save one for yourself. Have a very MERRY CHRISTMAS season!