This Jordan Pond House Best Popover Recipe is sure to be a hit at your house. These popovers are known regionally as the best popovers in all of New England. If you've never tried a popover before, you're in for a real treat!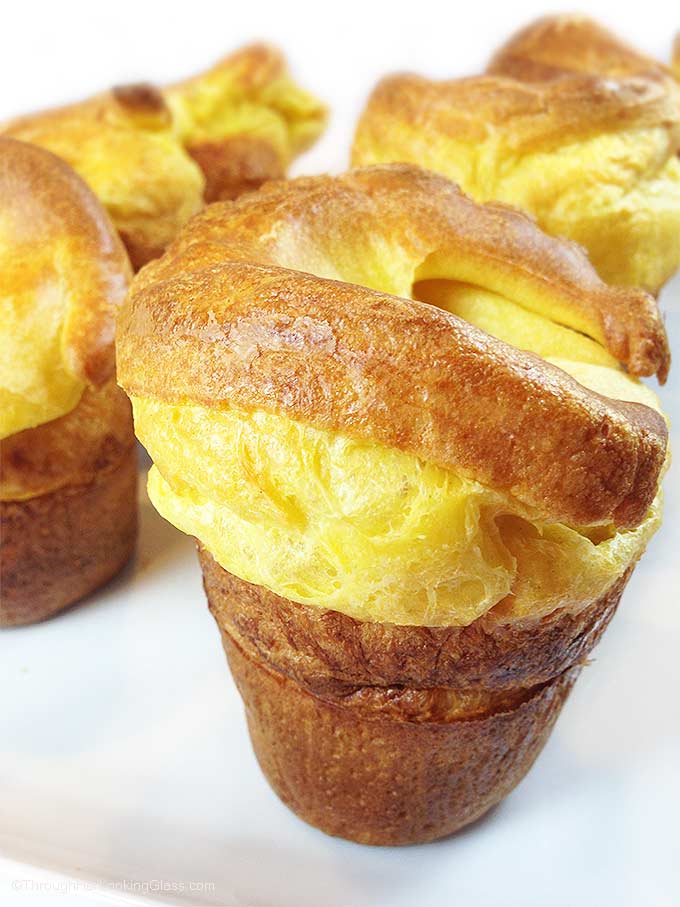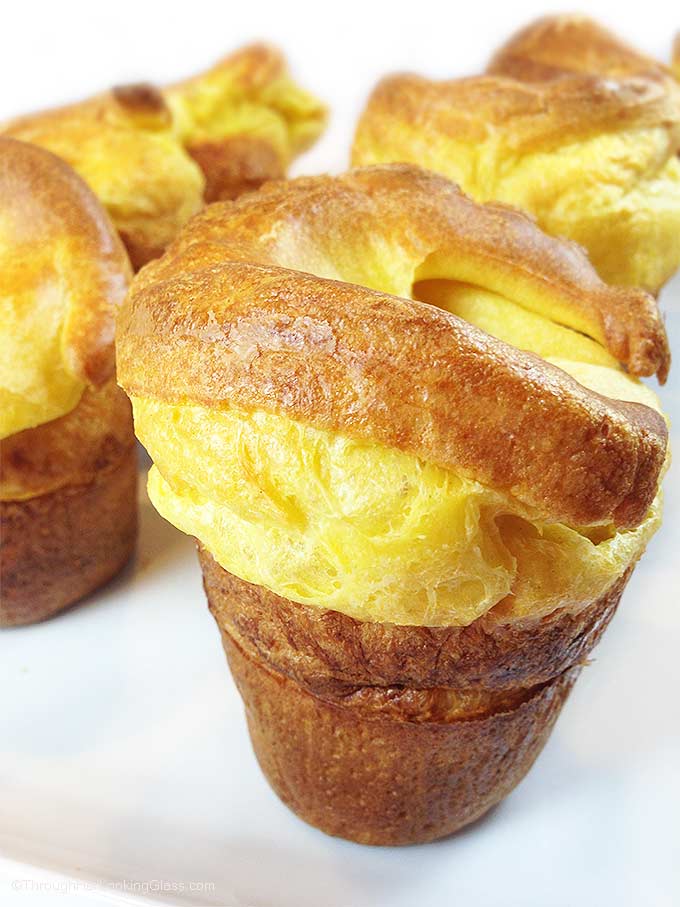 A popover is a light muffin made from a thin eggy batter, which rises to form a hollow shell when baked. That light and airy hollow shell is served hot, slathered with butter and strawberry jam.
You can easily buy an expensive gourmet popover baking mix, but since there are only five ingredients, why not save the pesos and make your own? The taste is just as delicious and popovers are so easy to make. All you need is flour, milk, eggs, salt and a speck of baking soda.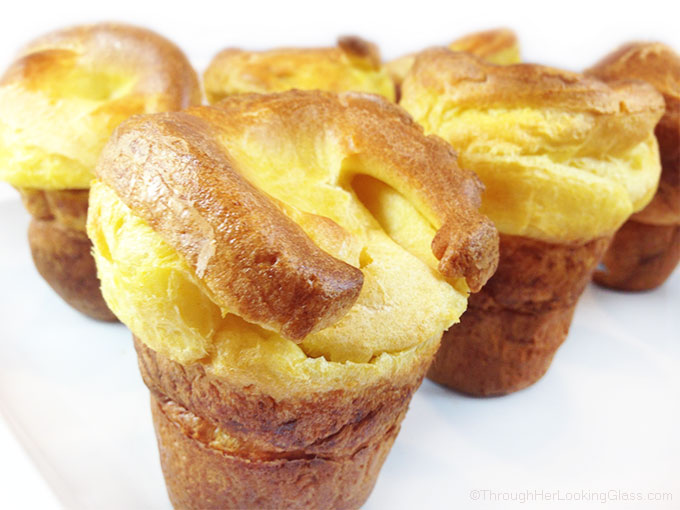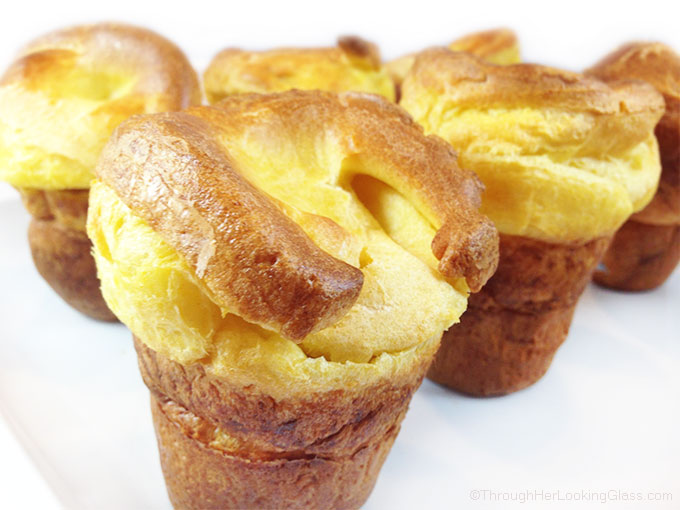 It's the technique for making them that's so important: lots of beating with your electric hand mixer. And absolutely no opening the oven door and peeking! The recipe below gives detailed instructions. Popovers are baked in a well-greased popover pan or muffin tin.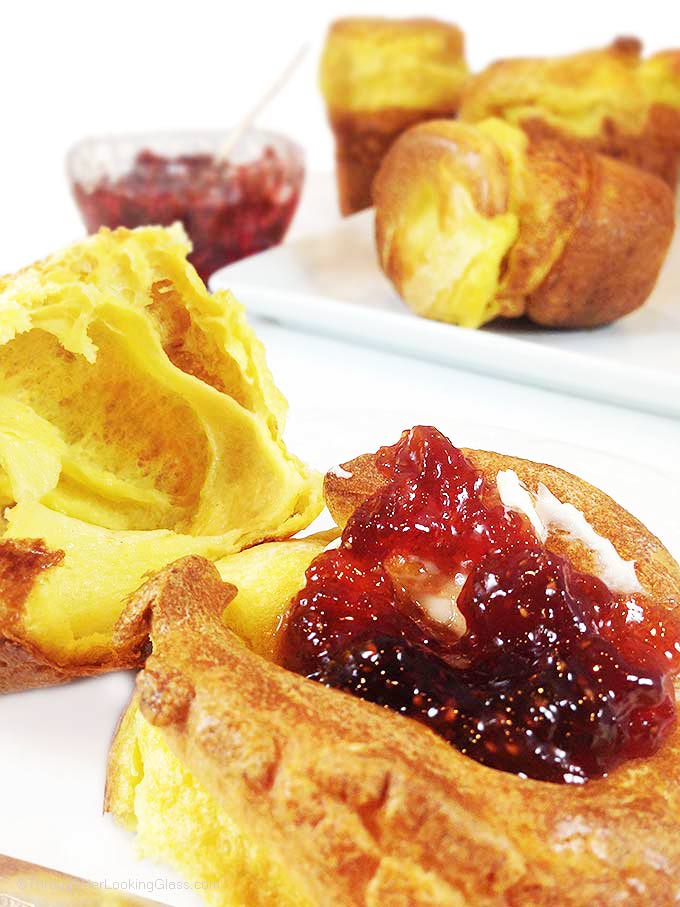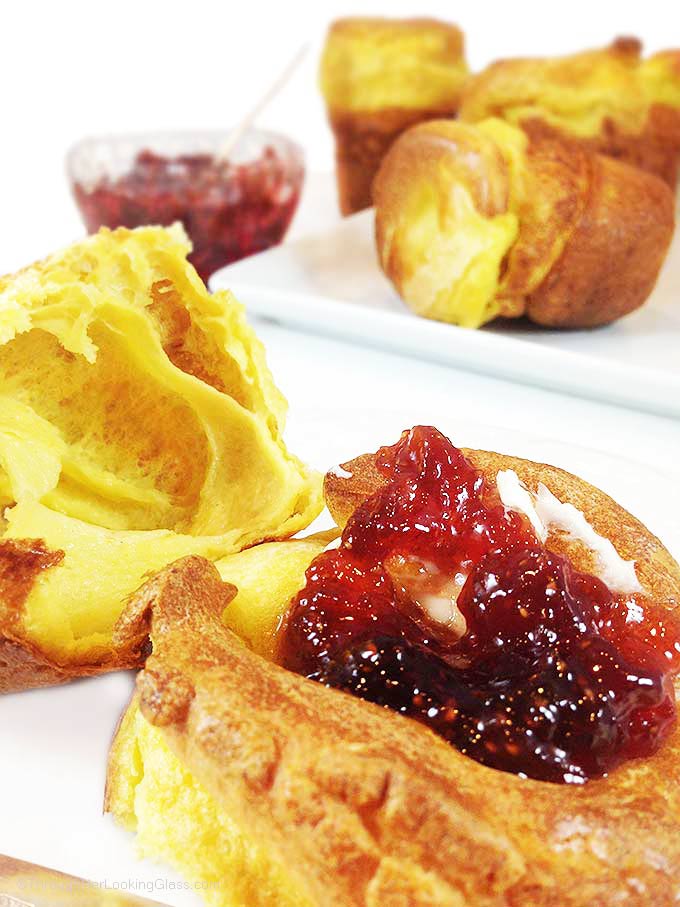 Popovers are traditionally served warm or hot with butter and strawberry jam.
If you've ever visited the Acadia National Park in Bar Harbor, Maine, you likely know about the Jordan Pond House, a lovely tea house on Park Loop Road in the park.
"The dining traditions of Jordan Pond House date back to the late 1800's. During that era teahouses were established to cater to the growing number of sophisticated summer visitors.
Today, Jordan Pond House continues these dining traditions featuring our famous baked popovers and homemade ice cream, fresh Maine seafood, and the finest poultry, meats and vegetables. We invite all Acadia's visitors to share in this unique dining experience surrounded by the mountains, forest, and waters of Jordan Pond."  –Jordan Pond House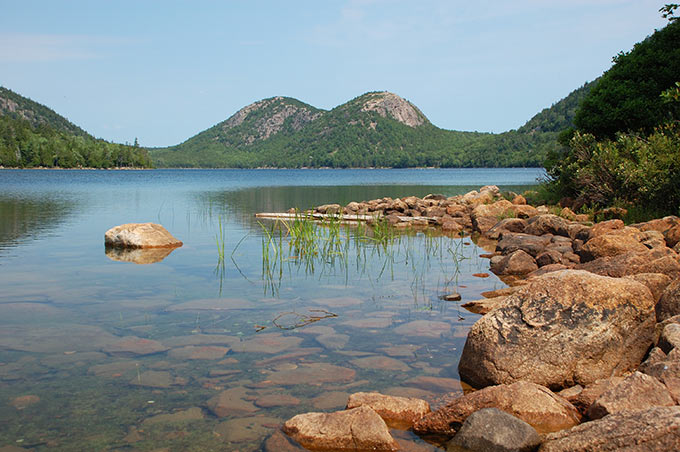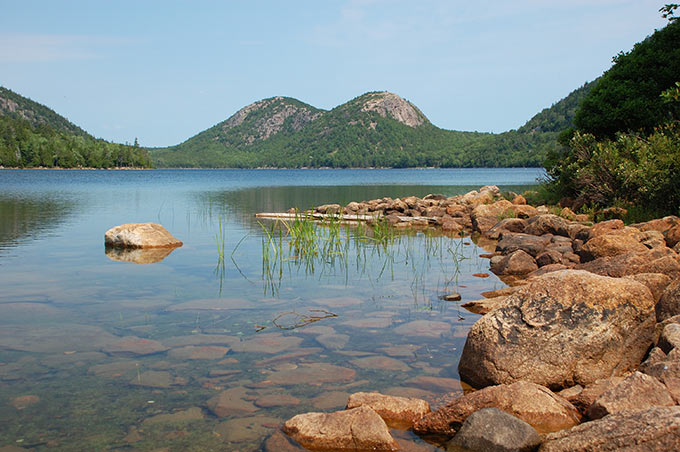 Jon and I visited Acadia National Park and the The Jordan Pond House seven summers ago when we spent a romantic long weekend in Bar Harbor, ME celebrating our anniversary. We stayed at the Primrose Inn in Bar Harbor, a gorgeous 1878 Victorian era bed & breakfast.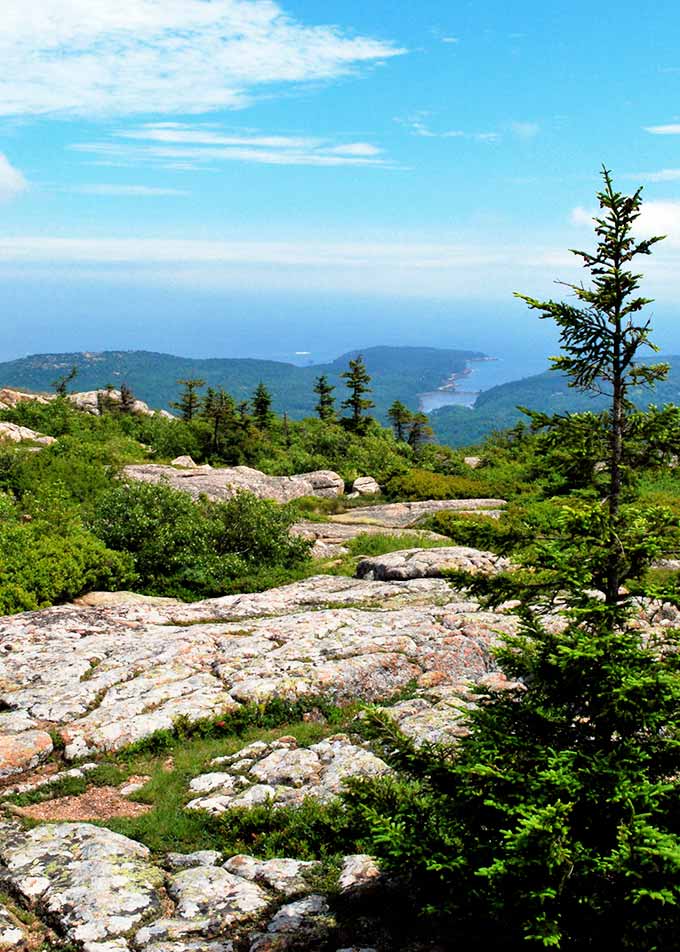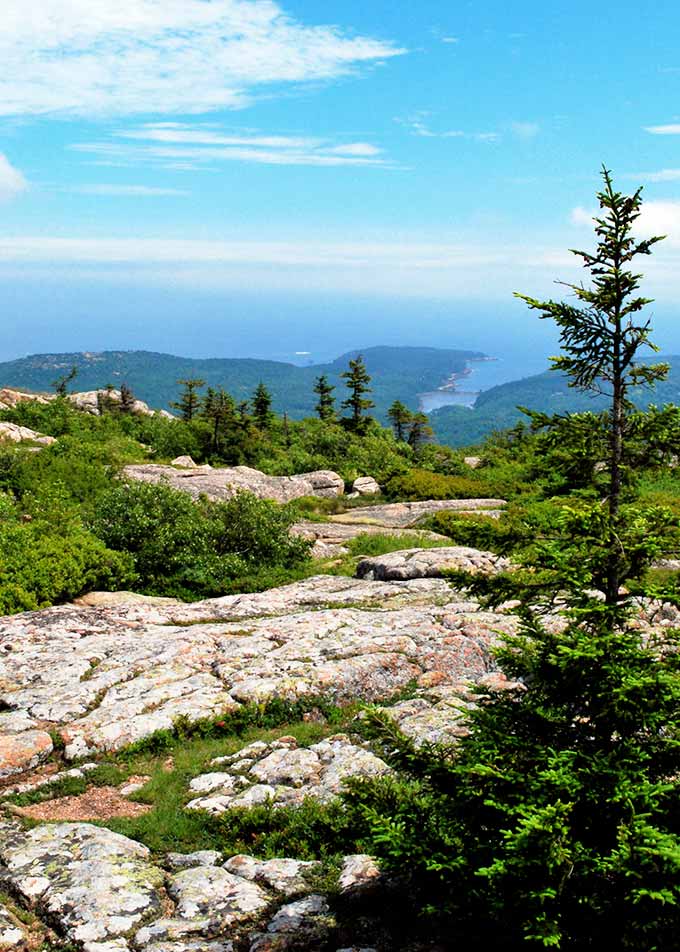 Acadia National Park is such a stunning park, beautiful trails, mountain vistas and incredible views.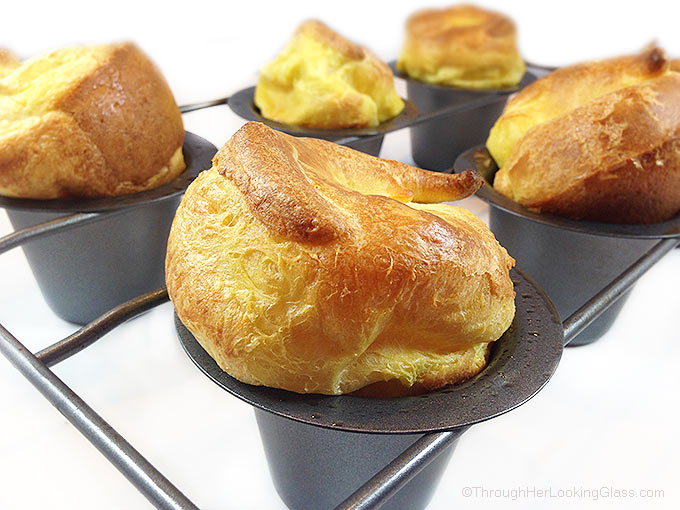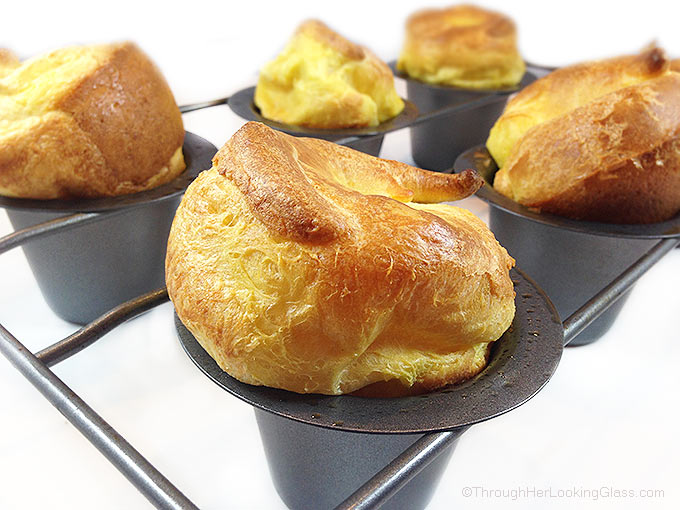 On our way home from the long weekend, we stopped at The Jordan Pond House for popovers and a glass of iced tea. They serve afternoon tea with popovers every day from 11:30-5:30. We'd heard about the popovers over the weekend. And after savoring one, we "popped" into the gift shop to buy a popover pan that included the famous Jordan Pond House Best Popover Recipe.
These popovers are known regionally as the best popovers in New England, and they're not hard to make. Just follow the easy directions below from The Story of Jordan Pond, published by the Acadia Corporation.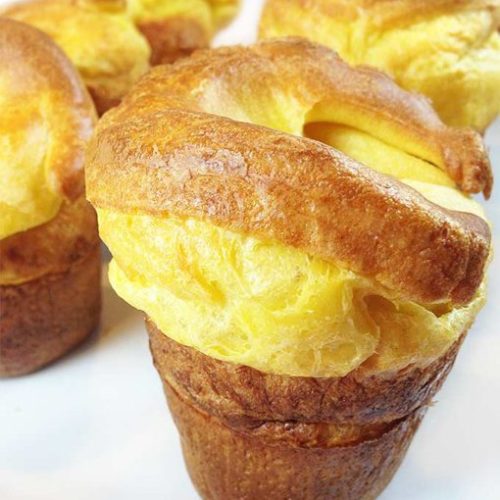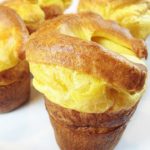 Print Recipe
Jordan Pond House Best Popover Recipe
Best popover recipe in all of New England. Light and airy. Traditionally served hot with butter and jam.
Ingredients
2

large eggs

at room temperature

1

cup

whole milk

1

cup

sifted all purpose flour

1/4

teaspoon

salt

Speck of baking soda
Instructions
Preheat oven to 425°.

Sift and measure flour, salt and soda. Set aside.

Beat the eggs at high speed until lemon colored (2-3 minutes).

On slowest speed, very slowly 1/2 cup of the milk. Beat until well mixed.

Add slowly (with mixer going on slow speed) the dry ingredients.

When mixed, stop beating.

Scrape sides of the bowl with a spatula.

Beat at medium speed and slowly add the remaining milk.

Beat 2 minutes.

Place well-greased muffin tin or popover pan into oven to warm up for five minutes.

Turn mixer to high speed and beat 5-7 minutes.

Batter should be smooth and about the thickness of heavy cream.

Pour batter through a strainer, and into well-greased, preheated muffin tins or popover pan.

Bake on the middle shelf of the preheated oven at 425° for the first 15 minutes.

Without opening the oven, reduce the temperature to 350° and bake 15 - 20 minutes longer.

Popovers are best served at once, but may be kept in the warm oven for up to five minutes.

Serve immediately with butter and strawberry jam.


You may also like: Jordan Marsh Blueberry Muffins