This old-fashioned, fresh-squeezed limeade recipe will transport you to a bygone era when chatting and sipping in the old porch rocker was summertime itself. Fresh-squeezed lime juice combines with pure sugar in this simple recipe for a refreshingly sweet-tart summer sipper for everyone to enjoy!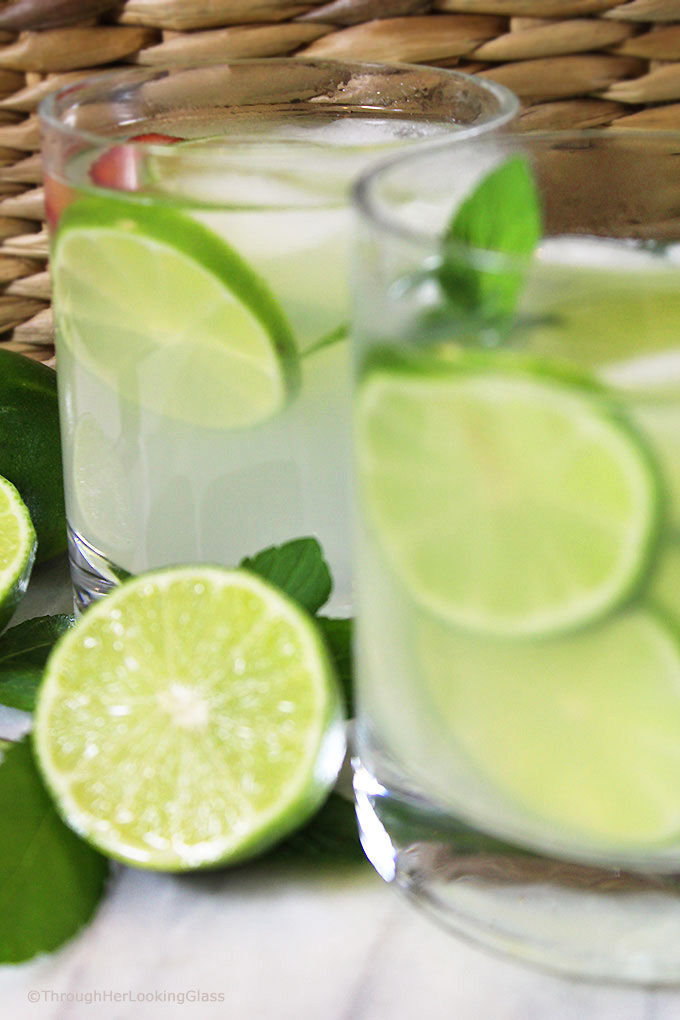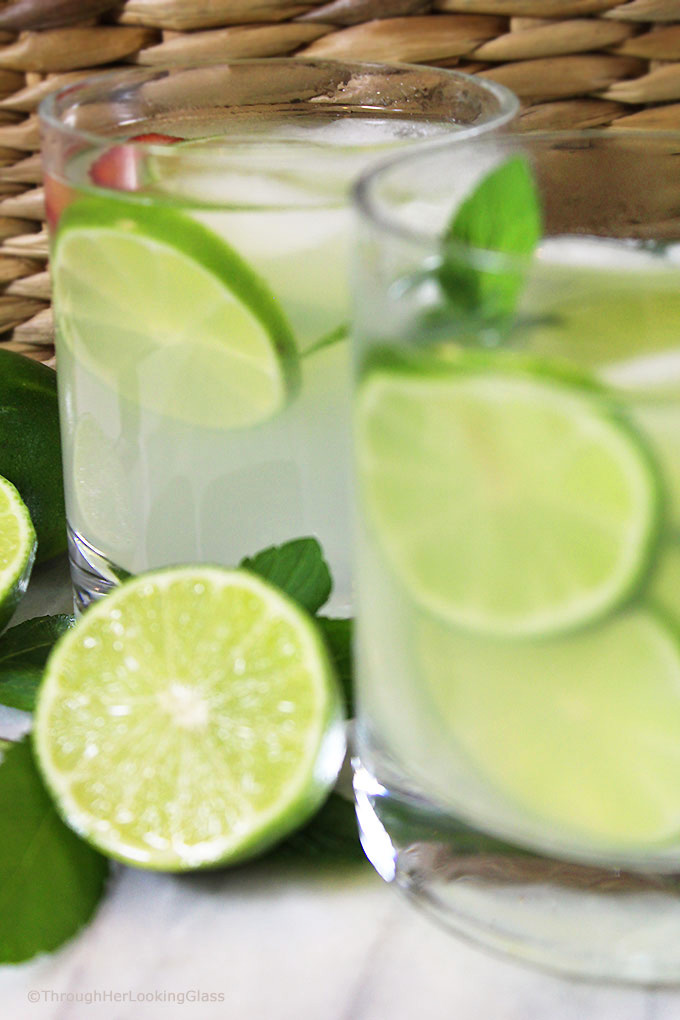 Let's Do It the Old-Fashioned Way
This is the ultimate refreshing summer drink that's ready in just 5 minutes! You'll need only four everyday ingredients to make this easy homemade limeade recipe. Plus, it's perfect to make ahead of time and enjoy it through the day in the hot summer months.
I've learned through much trial and error that when it comes to super simple recipes like homemade lemonade or limeade, it's better to make it from scratch. (And honestly just as easy as buying the powdered stuff from the store!)
Simply squeeze fresh limes (or use store-bought lime juice in a pinch), and combine in a pitcher with water and sugar. Serve with ice cubes, and garnish with fresh mint and lime slices , if desired. Then all that's left to do it sit back, relax, and and enjoy!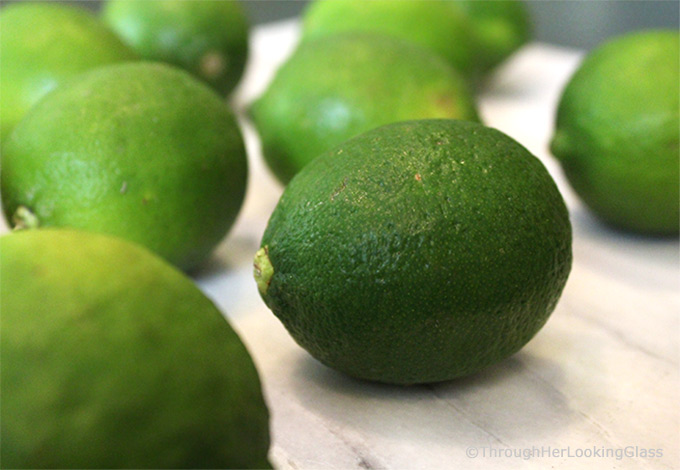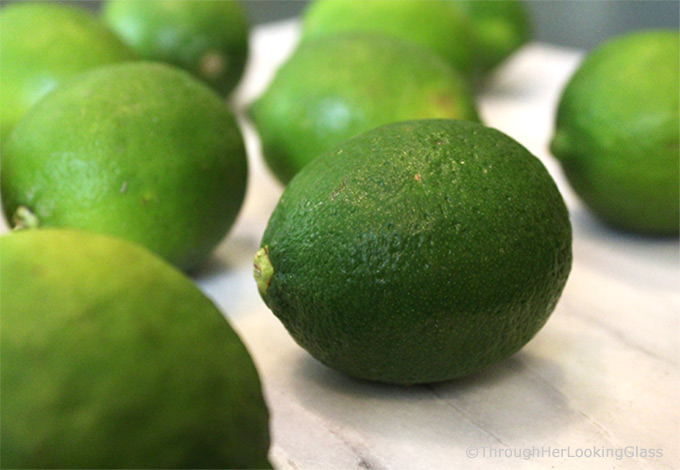 Key Ingredients
You only need four ingredients to make this quick and easy homemade limeade recipe!
Freshly squeezed lime juice (or store-bought, if you're in a rush)
Granulated white sugar (or your preferred sweetener)
Water (filtered, if desired)
Fresh lime slices and mint (for garnish)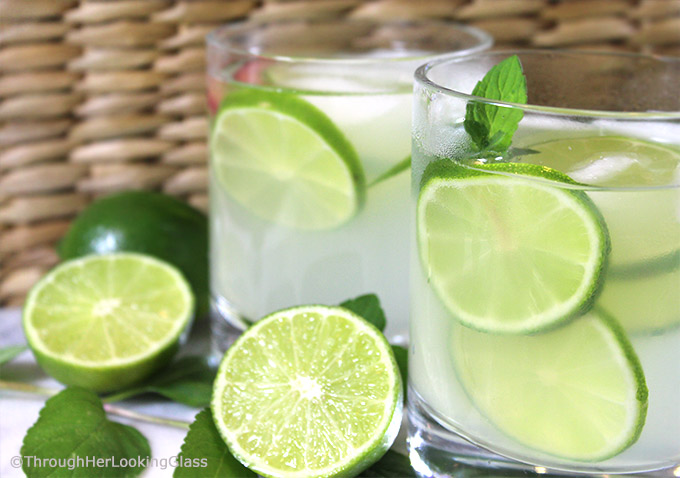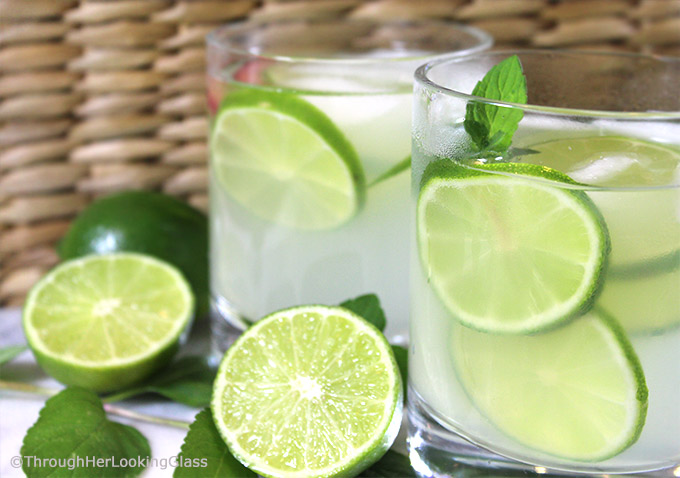 How To Make It
This recipe could not be more simple to make! Start by squeezing your limes to yield 1 cup of lime juice. Place that in a 2-quart pitcher. Add 1 cup of granulated sugar, and stir to combine until the sugar is dissolved. (This is essentially the simple syrup for the limeade.)
Then, add enough water to fill the pitcher. Stir again to combine the water with the lime juice-sugar simple syrup mixture.
Now, all that's left to do is serve! Pour the limeade into individual glasses with ice, thinly sliced limes, and fresh mint leaves. Refrigerate the leftovers, or freeze them to use for up to 3 months later.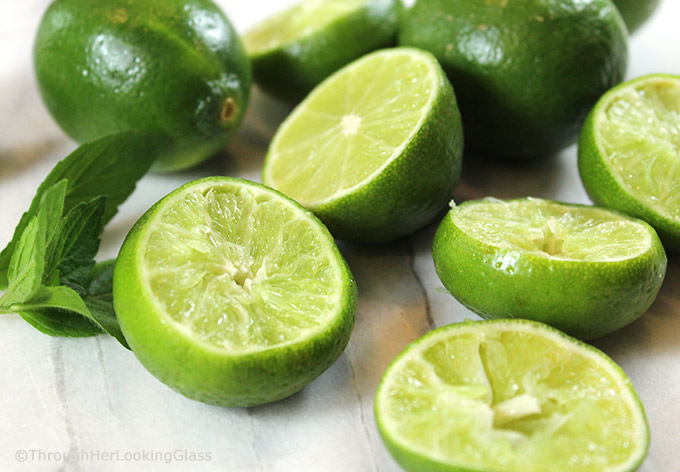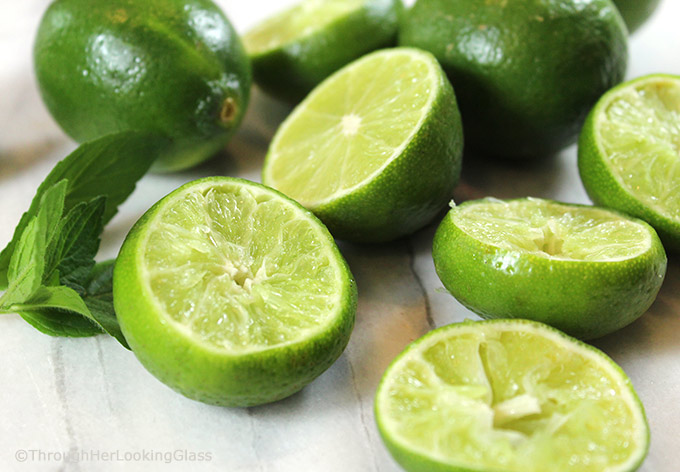 Storage and Freezing Tips
Store this prepared homemade limeade recipe in the pitcher it's prepared in for up to 1 week.
If making a large batch, you can freeze any extra limeade mixture in an airtight, freezer-safe plastic bag, container, or even ice cube tray for up to 3 months. To thaw, simply allow it to come to room temperature.
Tips and Variations
Make this a cocktail by mixing in your favorite light liquor like gin, vodka, or tequila!
Add some bubbles by serving this homemade limeade with some carbonated water (plain or citrus-flavored).
Take it up a notch by serving this limeade with a sugared rim. Dip your limeade glasses in some water (or some limeade), then dip them into a light layer of granulated sugar mixed with lime zest.
Add more mix-ins like thinly sliced jalapeños, sliced cucumber, or even fresh berries!
Not a fan of lime? Use any citrus you like! Lemons, oranges, and grapefruit work beautifully with this blueprint recipe.

More Refreshing Drink Recipes To Try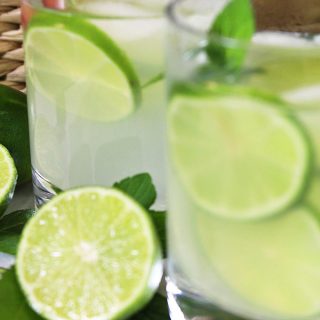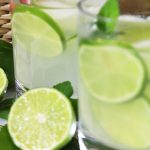 Print Recipe
Old-Fashioned Fresh Squeezed Limeade Recipe
Ingredients
1

cup

fresh squeezed lime juice

1

cup

granulated white sugar

nearly 2 quarts water

garnish with fresh lime slices and mint if desired
Instructions
Place fresh squeezed lime juice in a 2 quart pitcher.

Add 1 cup granulated sugar.

Stir to combine.

Add enough water to fill the pitcher.

Stir well until combined.

Serve limeade over ice and garnish with lime slices and mint sprigs.

Refrigerate leftovers.