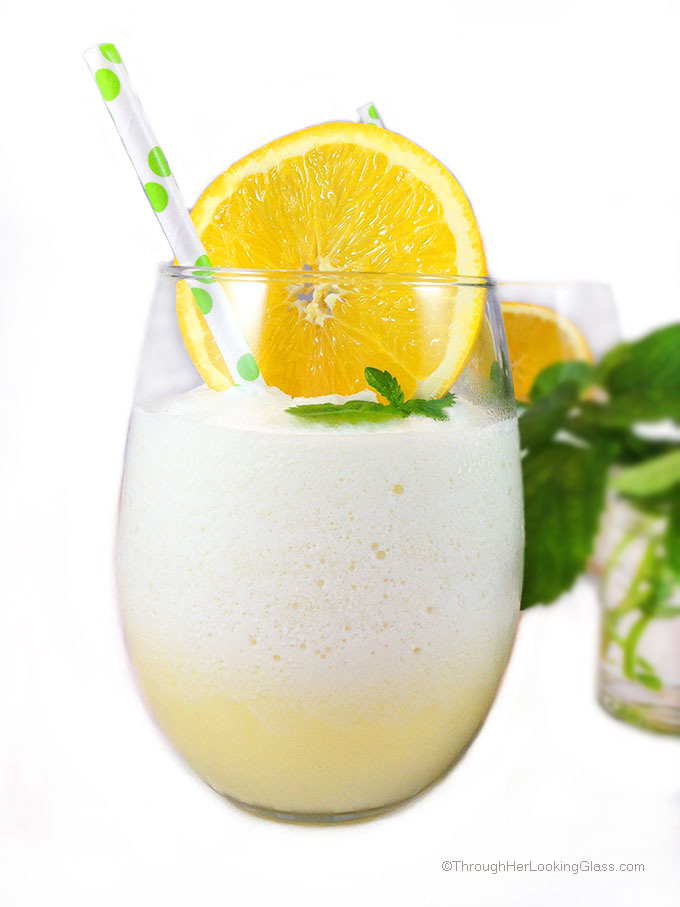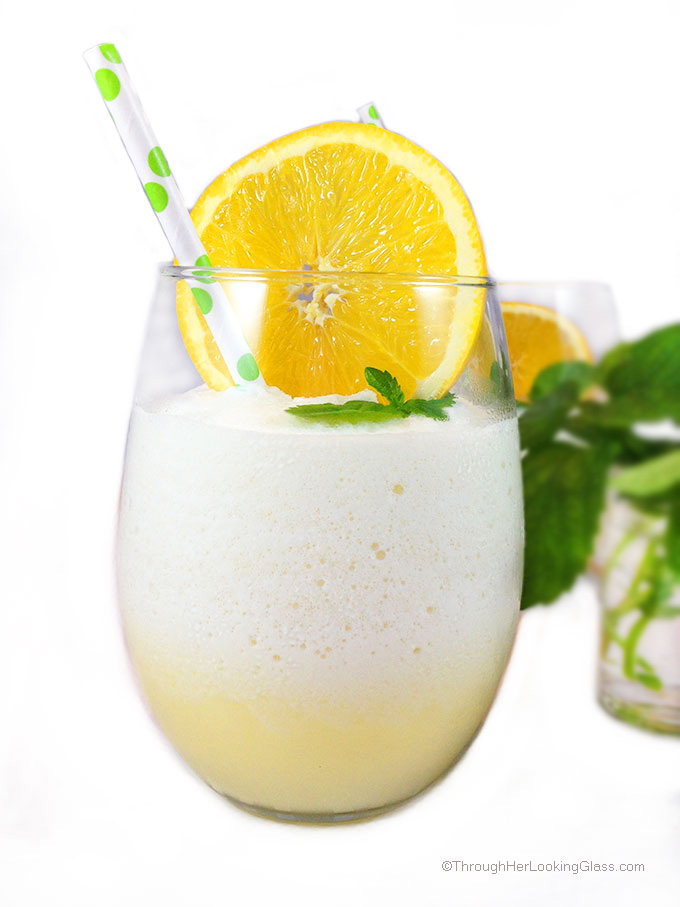 I recently heard about a fun summer fête going on down in Rhode Island. Girlfriends getting together on cloudy, sultry summer days for afternoon movies and snacks. And sipping a Clean Eating Orange Julius.
And someone present said:
"We should tell Allie to put this delicious Clean Eating Orange Julius recipe on her blog."
My bionic ear didn't exactly hear it all the way from New Hampshire. It came through the grapevine, shall we say. It's fitting that this excellent suggestion should trickle north from Rhode Island. Because I have memories of hot August dog days growing up there, and the occasional delicious surprise visit to the Orange Julius stand at the mall with my mom. Don't know if the stand's still there, but it's a delicious memory, that's for sure.
Who doesn't need light and cool, creamy and refreshing on a sweltering day in summertime? That's exactly what this Clean Eating Orange Julius is. This recipe is tweaked from the original. Healthier because the white sugar is replaced with stevia or agave nectar, your choice. Make it dairy-free by substituting almond or coconut milk for regular milk.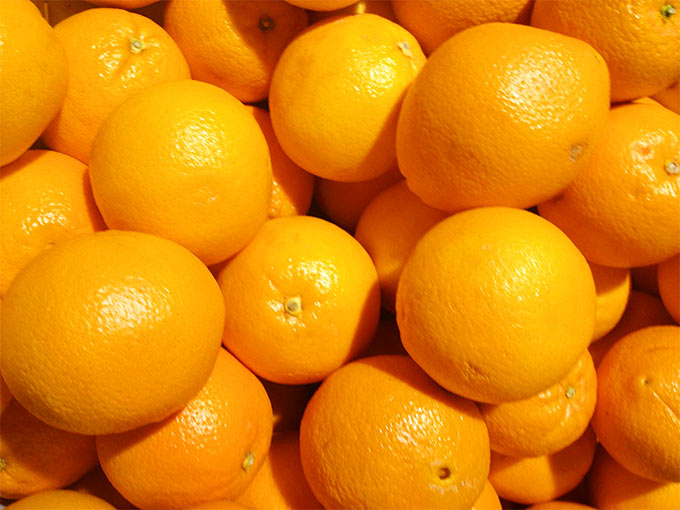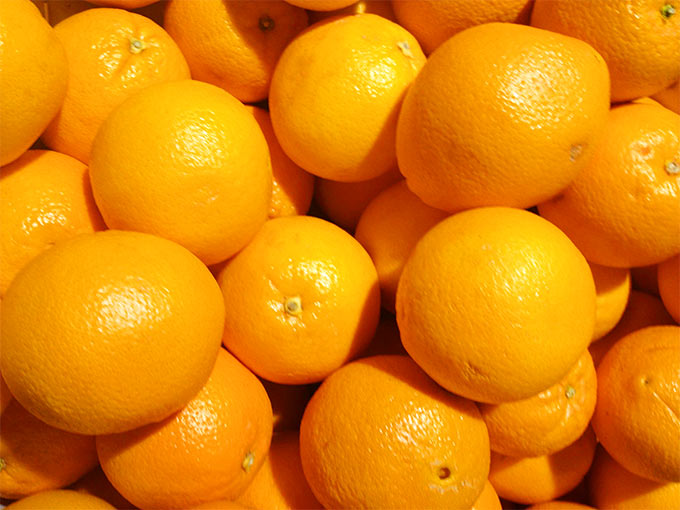 Fresh squeezed orange juice would be extra delicious in this recipe. But truthfully, I didn't squeeze mine. Because I have four kids and it's summertime. And we're busy and need shortcuts. Ha. Maybe you do too. Not-from-concentrate orange juice works just fine too. Do let me know if you make this Clean Eating Orange Julius recipe and how you enjoyed it!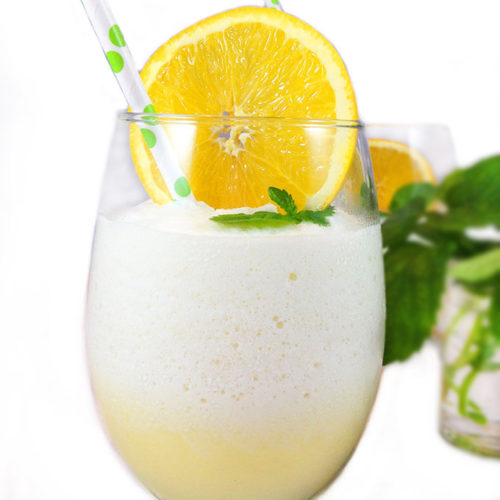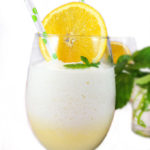 Print Recipe
Clean Eating Orange Julius
Healthier ,refreshing Orange Julius with no added sugar. Sweetened with stevia or agave nectar. Light and cool. Creamy and refreshing.
Ingredients
1

cup

milk

1

cup

fresh squeezed Minute Maid orange juice

1

teaspoon

stevia extract powder OR 4 tablespoons organic agave nectar

1

teaspoon

vanilla extract

12 - 20

ice cubes

Optional garnish : orange slices and mint sprigs
Instructions
Blend all ingredients in blender to desired consistency.

Start with the smaller number of ice cubes, then add more as needed for a thicker consistency.

Optional: Garnish with orange slices and mint sprigs.

Serve immediately.
Notes
If you don't have stevia or agave nectar on hand, 1/2 cup white sugar can be substituted.
This recipe halves or doubles easily.


Another refreshing summer drink: Raspberry Limeade