Raspberry Limeade: the perfect summery drink. Cool and refreshing. Sweet and tart. Pink! The perfect pool-side sip. Says summer, vacation, fabulous and fruity. (Can you tell I'm ready? Ha.)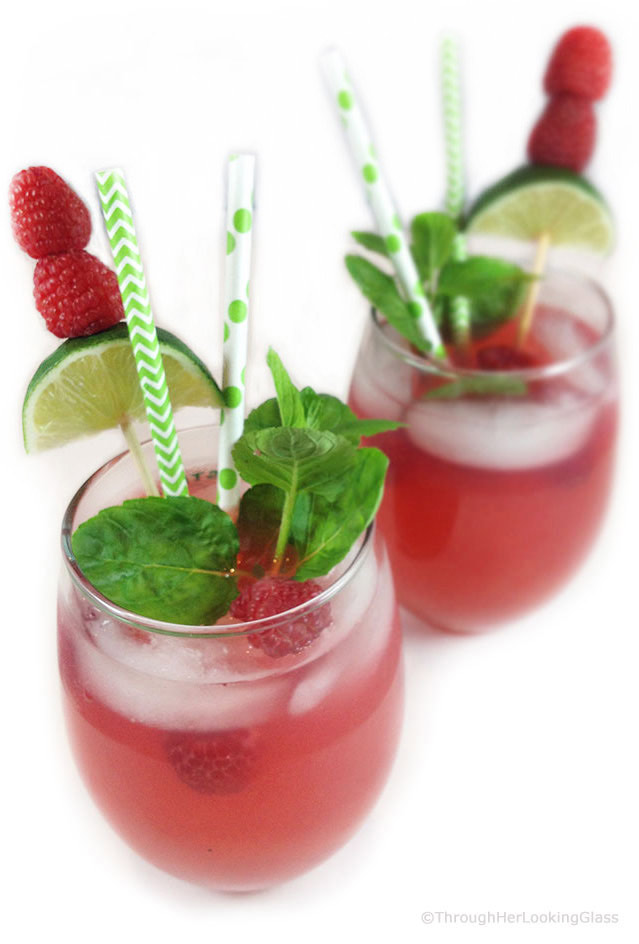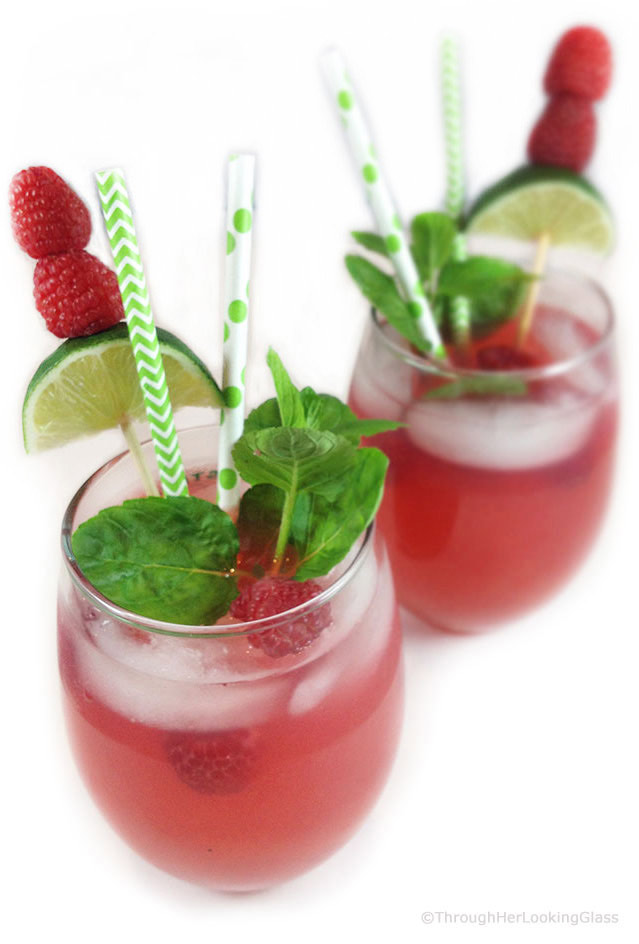 Growing up in Rhode Island, we had a few wild raspberry bushes out by the pool in the side yard. My brother and I kept close tabs on the berries as they morphed from a yellowish-green hue to fat and juicy, ripe and pink. The bushes didn't produce many raspberries, not enough for a pie or cobbler, so we pretty much inhaled them as they ripened. Such easy contentment and satisfaction enjoying warm, sweet raspberries in the sun.
This recipe for Raspberry Limeade uses frozen raspberries. Frozen are so much cheaper than fresh and you can barely tell a taste difference in a drink like this. I used the fresh berries for garnish only.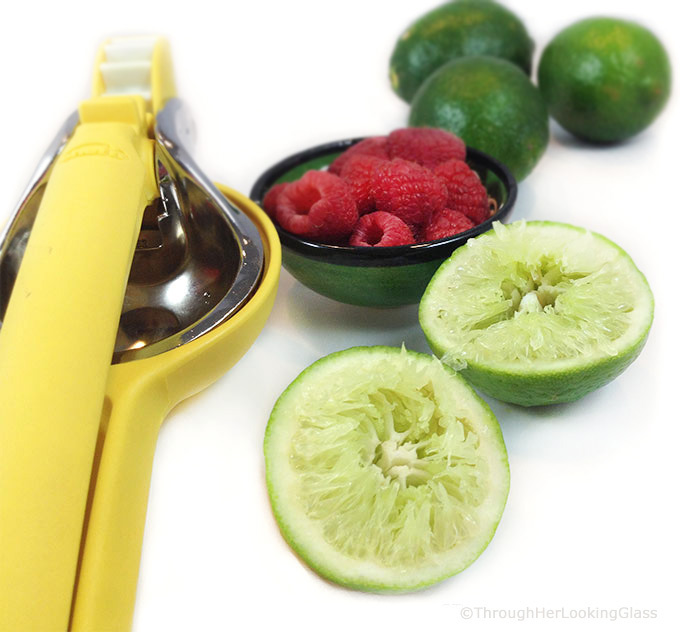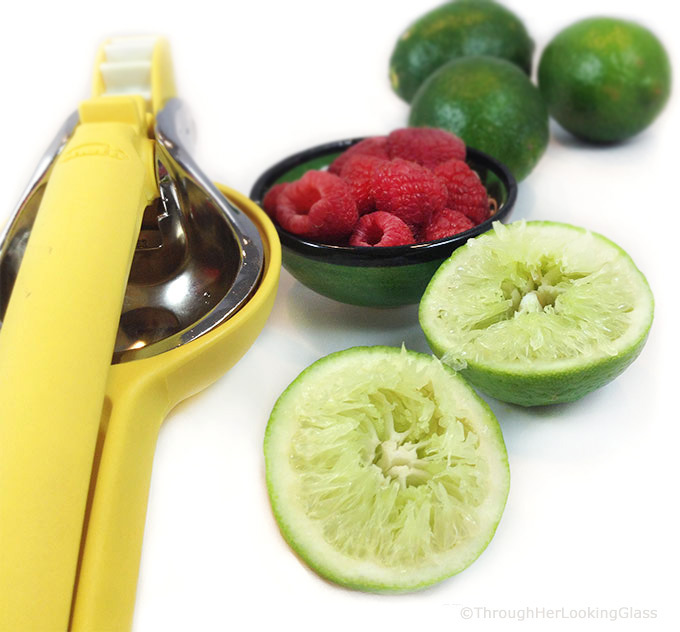 This patio drink is one the whole family can enjoy. Make it extra special with easily assembled fruit skewers! A pretty sip for spring baby or bridal showers. Raspberry Limeade is so festive!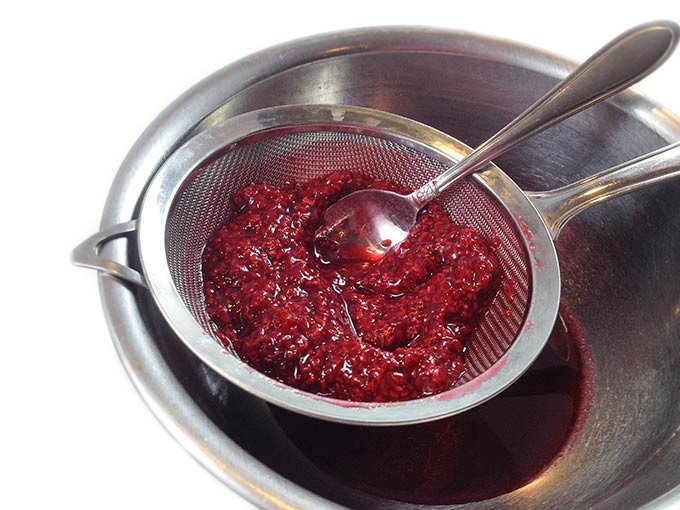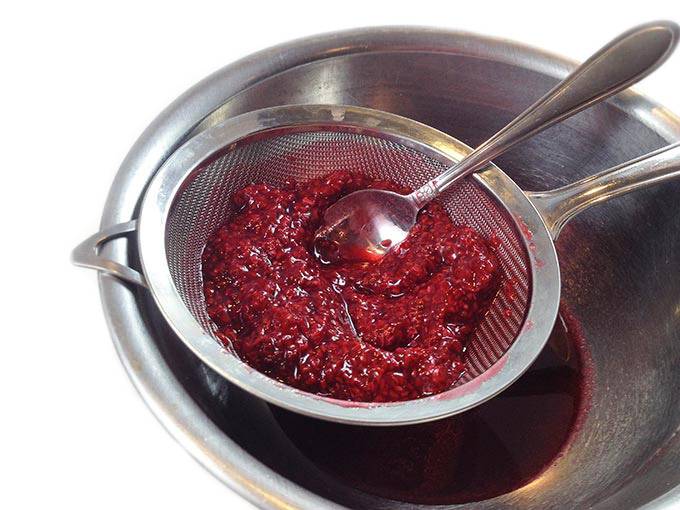 Mash the raspberries and stir in 1/4 cup sugar. Let macerate for ten to 15 minutes. (What a pretty color!) Strain sugar/raspberry mixture, pushing through sieve with a spoon. Discard seeds.
Squeeze fresh limes! If you're in a hurry, bottled lime juice will do, though fresh is better.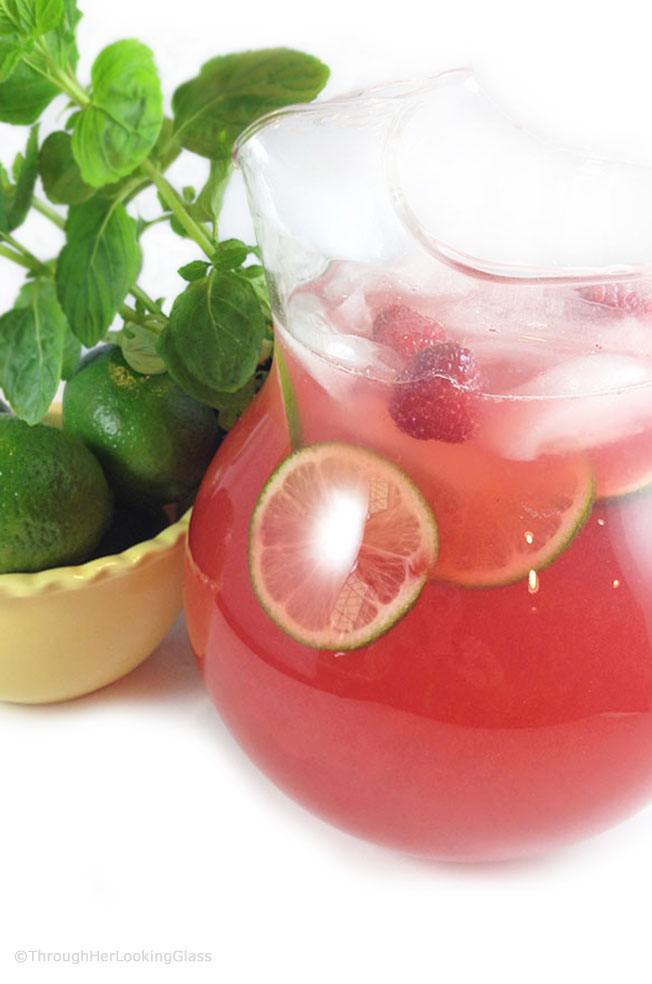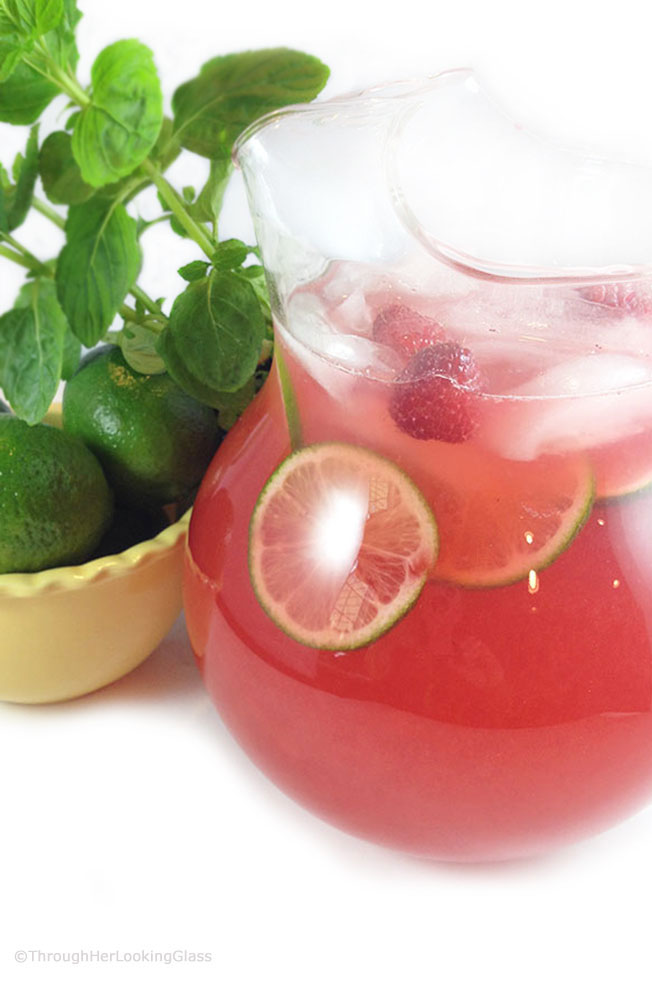 Mix together remaining sugar and lime juice in 2 quart pitcher 'til sugar is dissolved. Add raspberry juice and enough water to fill the pitcher. Float raspberries, mint, and lime slices or garnish with fruit skewers and paper straws. Relax and enjoy every refreshing sip!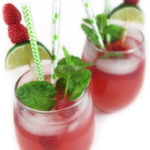 Print Recipe
Raspberry Limeade Recipe
Raspberry Limeade: the perfect fun, summery drink. Cool and refreshing. Sweet and tart. Pink!
Ingredients
water

1

cup

fresh squeezed lime juice

or bottled

2

cups

fresh raspberries

or frozen, mashed

1 1/4

cups

sugar

Optional for garnish: fresh raspberries

limes, wooden skewer, mint, fun straws
Instructions
In mixing bowl, mash 2 cups of fresh or frozen raspberries.

Allow to macerate for 10-15 minutes.

Separately, place 1 cup lime juice in a 2 quart pitcher.

Stir in 1 cup sugar "til dissolved.

Strain raspberries through strainer, saving juice only.

Add raspberry juice to pitcher and fill remainder with water.

Serve with fresh raspberries, lime slices and mint sprigs.
Notes
Stack fresh fruit on wooden skewers.
Float raspberries, lime slices and mint sprigs.
You may also like: Triple Easy Homemade Lemonade