This little shop has stolen my heart. Hand-painted silk scarves, pottery, paintings, hand-made cards and eclectic artisan gifts in a rustic, serene setting. If you're local, you must visit Barn In Bloom!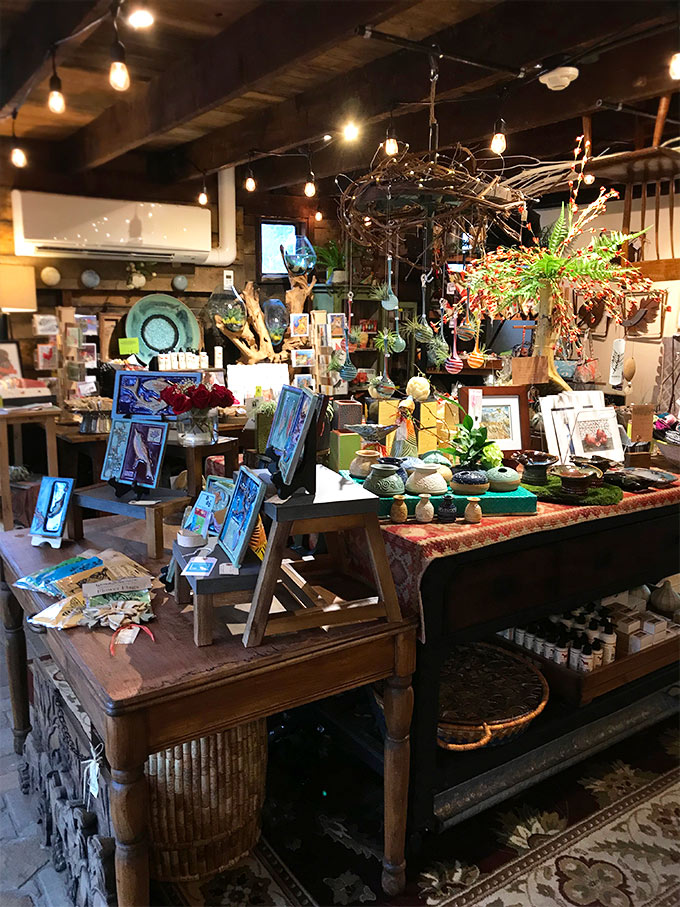 I've had several delightful chats with owner and creative, Sarah. (Be sure to check hours first: open Wed. – Sat. only.) Savor homemade soups and artisan breads next door at Buckley's Bakery and Cafe.
Tattle tale on me: I left my sunroof open on a 74° February day last week. Not recommended here in NH. It snowed 5″ the next day. YASSS! I was shocked to discover my fronts seats and console filled with the white stuff late the next day, had to grab a shovel. Reminds me of that other time when I forgot something else pretty important.
But spring is not so far away. (A girl can dream!) Here's the personalized doormat I have and love.
Pure sweetness!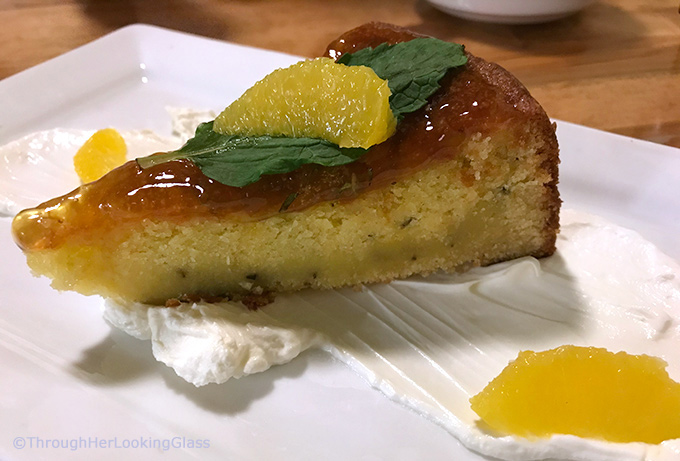 Scrumptious and unusual: a slice of fresh rosemary olive oil cake I shared with a friend here. Worth the splurge. This unique little cafe featuring farm to table and Mediterranean cuisine has a free online recipe club . (I signed on the dotted line and so can you.)
"Criticism, like rain, should be gentle enough to nourish a man's growth without destroying his roots." -Frank A. Clark
It's school vacation week here in NH and all continues to be chaotic with our kitchen remodel. A fun adventure none-the-less. Loved hearing about your kitchen renovations in the comments last week, thank you! And look forward to sharing the "after" pictures of ours here. Whenever "after" finally arrives. 🙂 (Patience is a virtue, so I'm told.)
Enjoying a cup of this in the quiet this morning.
It's stormy here on the East coast this weekend, stay safe!
XOXO,
allie