Almost is a beautiful word. Hey friends, hope you're doing well and a very happy winter weekend to you I might add. I've got about an hour and I'm writing this post completely on the fly on Friday night. I don't even have any pictures in mind at the moment. It's an odd topic for a post here too: Don't Get Scammed on Craig's List Like I (Almost) Did. I had a crazy week on many counts and learned a valuable lesson in the process too. Thought I'd pass it on here in case any of you use Craigslist or know someone who does.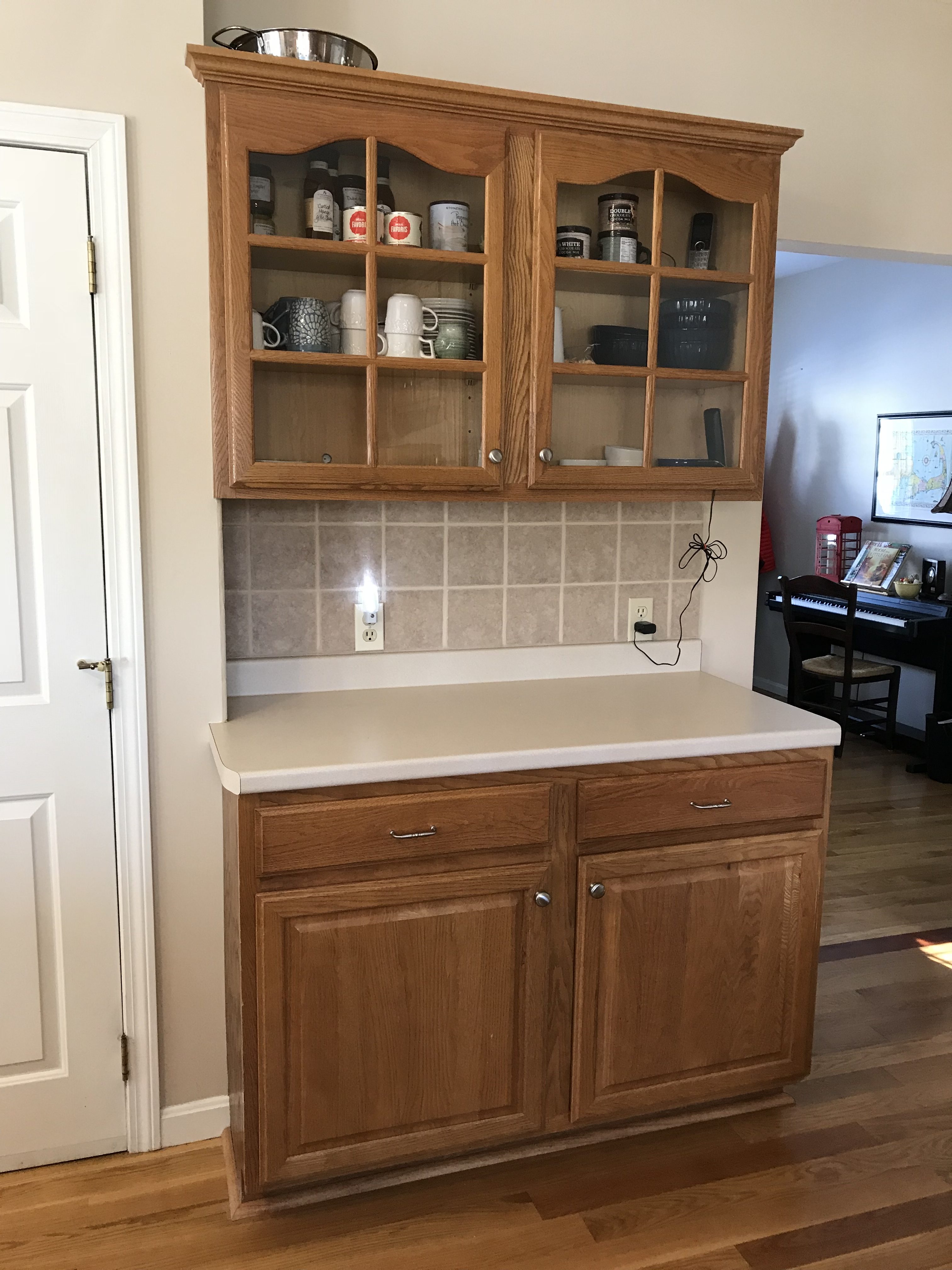 Unfortunately there are people out there in cyberspace who don't work for their living. Well the truth is they work very hard, but their morals and work ethic are vastly different from yours and mine. Their profession is trying to separate people like you and me from our hard-earned money. In fact, these folks work around the clock trolling the internet, scamming nice, trusting, honest people. (Scammers have to pay their bills too.)
I tend to be a trusting person in general, though I won't say I'm downright gullible. But I was almost taken in this time around and could've been out a significant amount of money. So I'm sharing about it here in hopes of saving you and your family some grief. (And maybe pesos too.)
If you're not familiar with Craigslist, it's basically an online yard sale for anything and everything. And each state and and most large cities have their own Craigslist. Here in NH it's called Craigslist NH. Boston has a Craigslist Boston.
We've bought and sold many things online using Craigslist through the years. Exercise equipment, furniture, tools, strollers, ski helmets, skis, sports equipment, hockey skates, camping equipment, etc. (If you're noting a theme here, yep, there's lots of boys around here, LOL) You name it, we've bought (or sold) it.
Craigslist is a boon if you have kids because they grow so dang fast and it gets super expensive replacing their equipment every other year. Generally we've bought and sold small dollar items and had great experiences overall. Until this past week.
Grab your latte… here's what happened to me just yesterday.
I mentioned here recently that we're getting ready to remodel our kitchen. We're not quite THERE yet, but we're gathering the info, getting pricing, choosing colors etc.  The cabinet guy who came to measure for our new cabinets said our present cabinets are in good shape and could easily bring in 2K. That was unexpected and exciting news, and it would be great to put that money toward the new ones. So we thought we'd put the old ones up on Craigslist right away. I took the pictures and posted them.
The next morning I find a text message that came in during the night from an interested buyer. It was a FL number and sounded somewhat stilted, as if the person might not speak English or maybe used Google translate. Basically, "John" says he's good with the price of the cabinets but he won't be able to take a look at them himself due to the nature of his job.
But he's good with the price and hopes they're in good condition. Asks for my full name and address so he can send a certified check, plus an extra $50 for holding them until his movers can get there to pick up.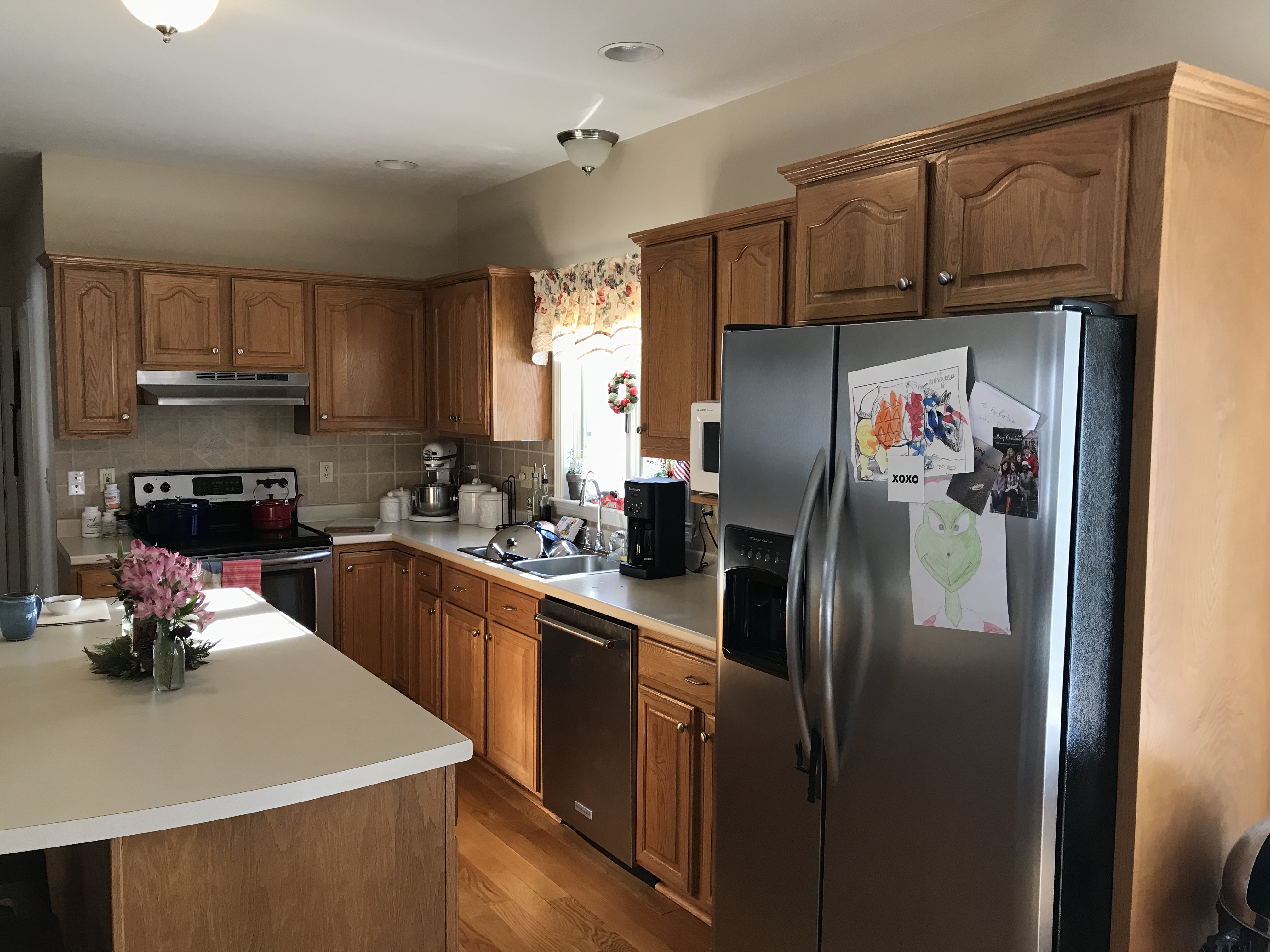 So I tell him that works great and give him my name and address. Then he texts and says he is going to add in some extra funds to the check to pay his movers. Would I mind paying the movers when they get there. Not at all, I'm happy to help, and tell him that's fine.
Meanwhile I get another text message from a second buyer from a Los Angeles area code offering full price and to send a certified check and movers. So I tell him I've already sold them but if anything falls through, I'll be in touch ASAP.
All that day I get more inquiries from out of state numbers. Five in all. And I start thinking, man… there must be a lot of people/builders out there flipping houses and needing cabinets. And dang, why didn't I ask more for the cabinets, because there's obviously quite a market for used cabinets.
We did get a few local inquiries too, but I told them the cabinets were sold and I was waiting for a certified check, but I'd get back to them if anything changed.
I was talking to Jon about it last night before dinner, and how odd it was that all these out of state folks were so interested in our cabinets. And how two people had offered to send certified checks on the spot without even seeing them in person. How crazy is that?
And Jon said who knows, but maybe there's some kind of scam going on with Craigslist. Then it occurred to me there was a common denominator with the first two buyers — they both offered certified checks sight unseen. So I google "Craig's List Scam with Certified Checks" just for kicks, and a bunch of articles come up immediately. Check out this one, it's almost exactly what happened to me.
If you don't have time to check out the above article, the gist is that there's a huge scam going on with certified checks within Craigslist. So the scammer sends you a certified check, but sends extra and asks you as a favor to make a payment to a third party. In my case, it was the movers who would supposedly be picking up the cabinets.
So you deposit the check in your account and withdraw the extra funds needed to make the payment. You pay the third party, and then a few days later the bank contacts you to let you know the certified check is phony. Bogus. False. FORGED!!! And you are out that money you paid to the third party, in my case…."the movers". (And if you've sent merchandise, you're out that merchandise too.)
"The result of these scams is that the fraudulent check will be returned unpaid. The bank will then deduct the amount of the check from your account or otherwise seek repayment from you, and you will lose either the goods that you sold, the money that you sent to the third party, or both."
It was amazing how my scammer John followed the scenario of the scam in the article above to a 't'. He even asked me to consider the cabinets sold to him and take them down off Craigslist. I'm proud to say I told him I'd take the cabinets off Craigslist when I received his certified check. (Though in retrospect it wouldn't have mattered a bit either way lol.)
Because by the time I figured it all out, my money to pay the movers (likely drafted into "John's" bank account) would have been long gone. (As "John" relaxes in the shade of a coconut tree on a small tropical island, sipping umbrella drinks on my tab.) And these thieves are savvy in covering their tracks.
So the moral of the story is… never never NEVER agree to receive a certified check from someone on Craigslist. Because certified checks can be forged. Who knew? And only accept cash from someone local. That's one way to protect yourself.
I've obviously got a strong justice gene, because I don't want to see any of these scammers get a dime of my money or anyone else's either. Which is why I just spent an hour of my free time on a Friday night writing this post. So you'll know too.
So how did I deal with this situation with "John"? First, I immediately blocked his number on my phone. And hopefully that certified check is on its way to me by snail mail. And when it arrives, I'll take it straight to my local police department and give them his phone number too. These scammer guys know how to cover their tracks though and the truth is he probably already knows I blocked his number and already ditched that number to avoid being traced.
So my cabinets are still up for sale on Craigslist and a local couple is coming to check them out tomorrow. (And yes, my husband Jon will be home.) That's a whole different issue re:Craigslist. Always meet in a public place if possible and if you're a woman especially, never ever have anyone come to your house when you're home alone without another adult. It seems like common sense, but people do this all the time. And sometimes the results are disastrous.
So be safe out there in cyberland. And I'd be very interested to hear your thoughts, Craigslist experiences or tips/advice you might have re:buying and selling online.
And if you're local and in the market for some nice oak cabinets, give me a jingle. (No certified checks s'il vous plaît. 🙂 )
And P.S. Update: 4/13. Click here to see our finished kitchen!
XOXO,
Allie