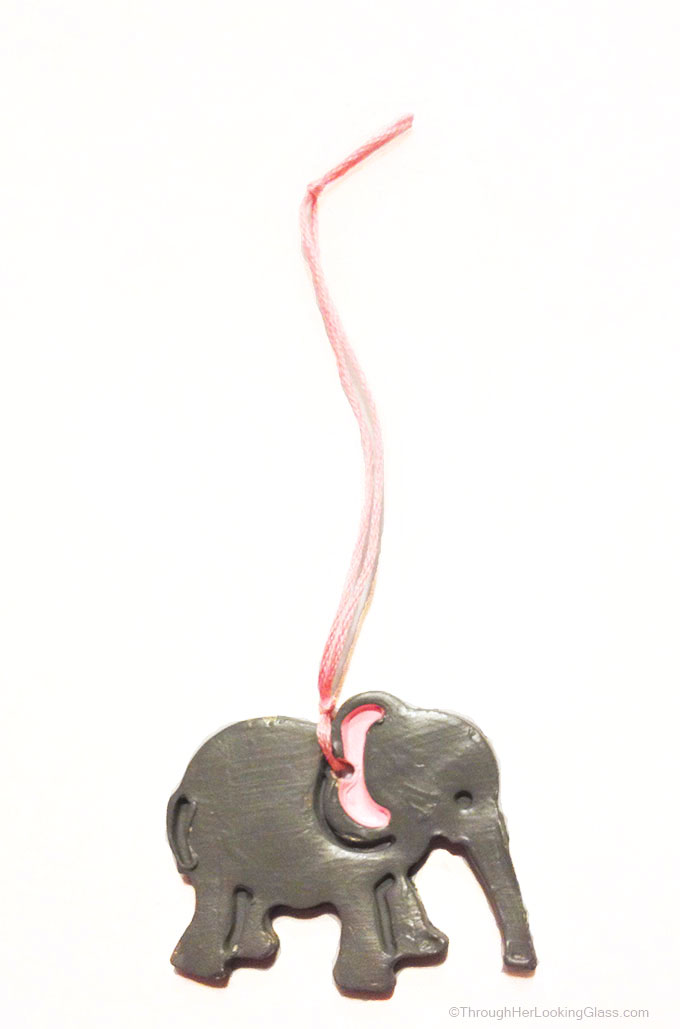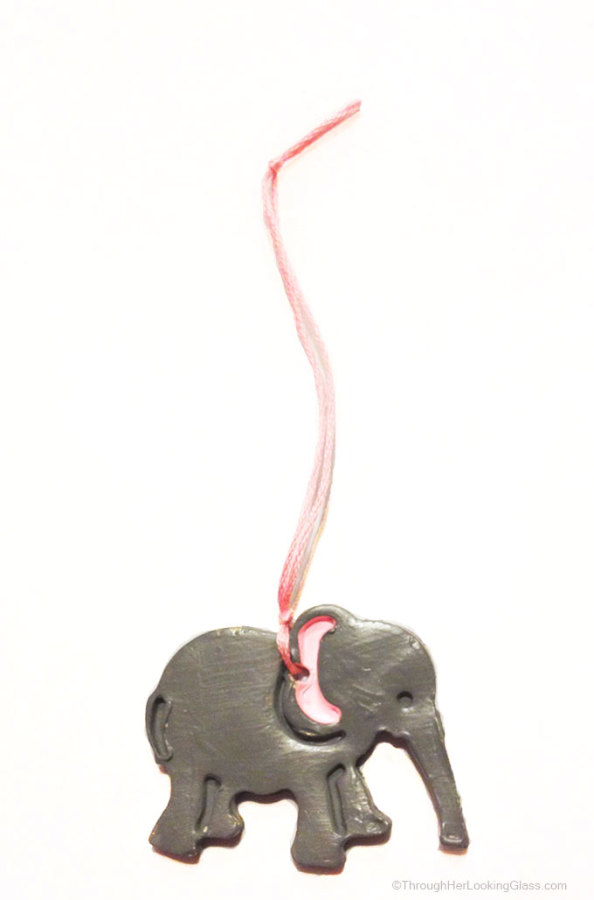 I know what you're thinking.  "Why elephants?"  And I would say to you, "Why not?"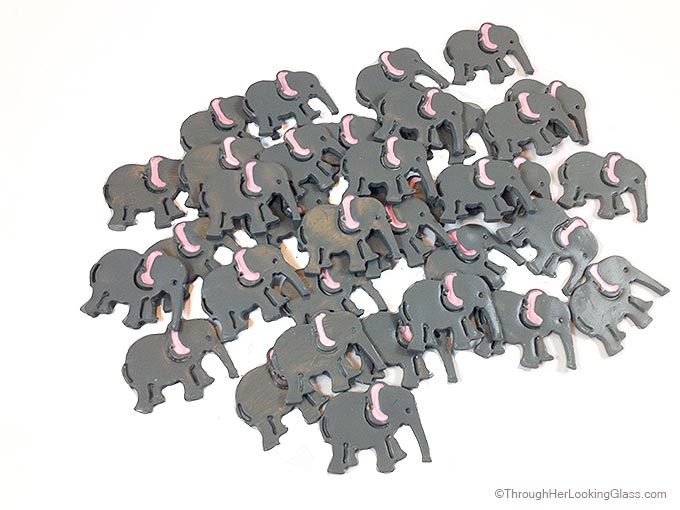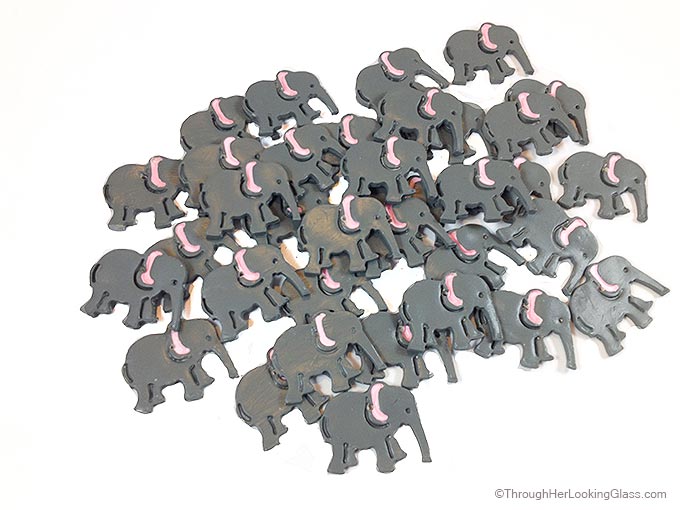 Elephants are cute. And they don't really have pink ears that I know of. And that's ok. Because when you hold the paintbrush, you can live in your own pink-eared elephant world if you so choose. And I do. (Better than rose-colored glasses.) I also live in a house full of men, so I have to sneak in the pink where I can. (Yup, pink toothbrush.) I also have to represent myself on a Christmas tree laden with soccer balls, basketballs and baseball bats. That's one reason why I made pink-eared Clay Elephant Christmas Ornaments this year.
I also participate in an ornament exchange each Christmas season. So I try to choose an ornament that means something personally.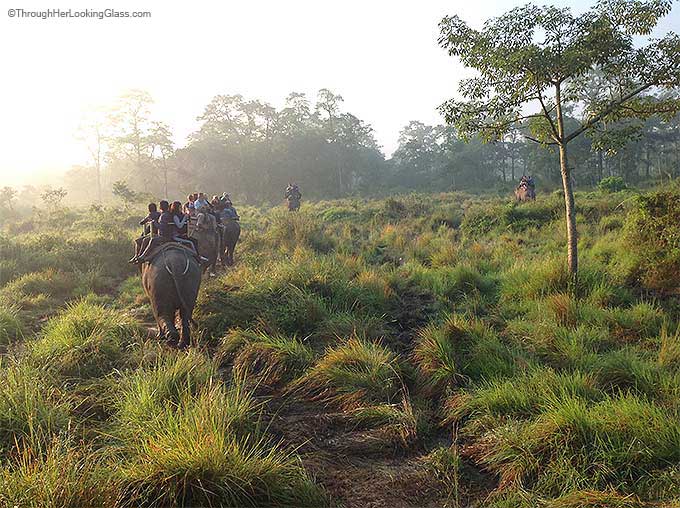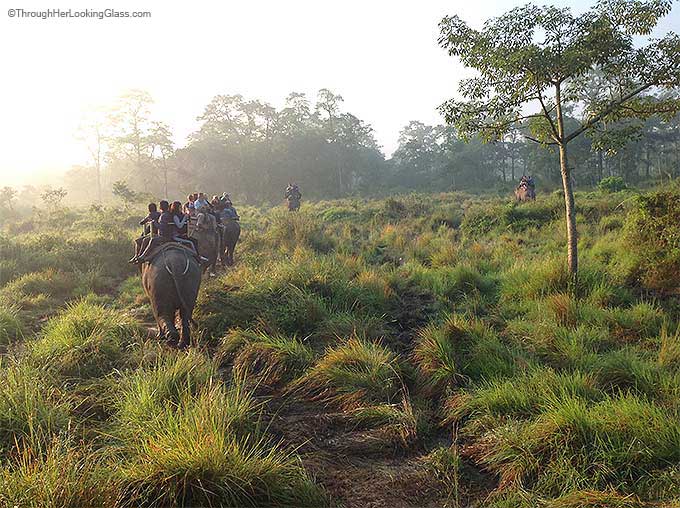 Elephants seemed the natural choice after Jon's recent trip to Nepal and his horrific ride on a naughty elephant who was having a horrible, no good, very bad day. If you missed that saga, click here and read (or listen!) to Near Death by Elephant.   http://throughherlookingglass.com/?p=1291   That will fill you in on the sordid details.
I'm going to stop rambling so we can talk about making Clay Elephant Christmas Ornaments.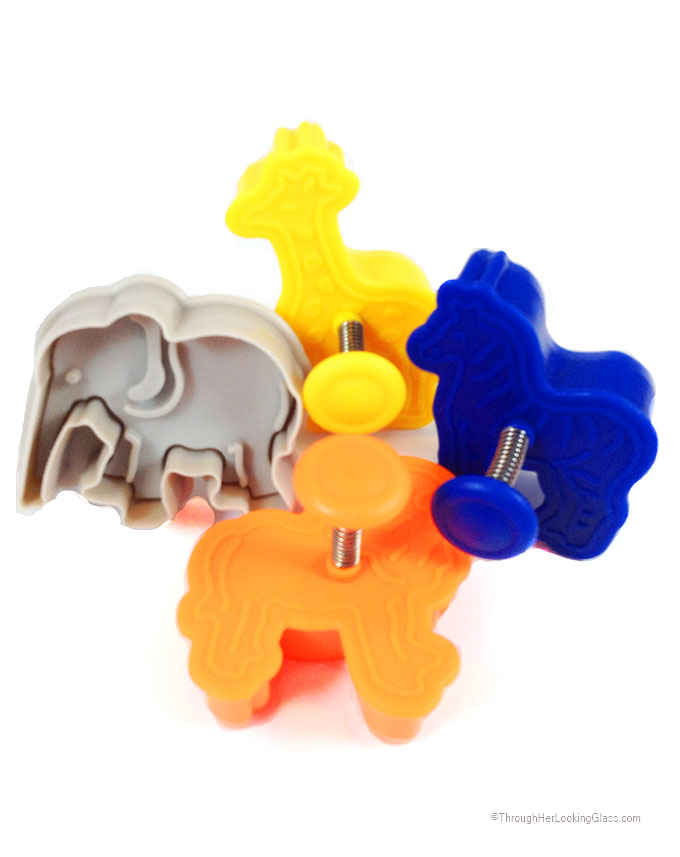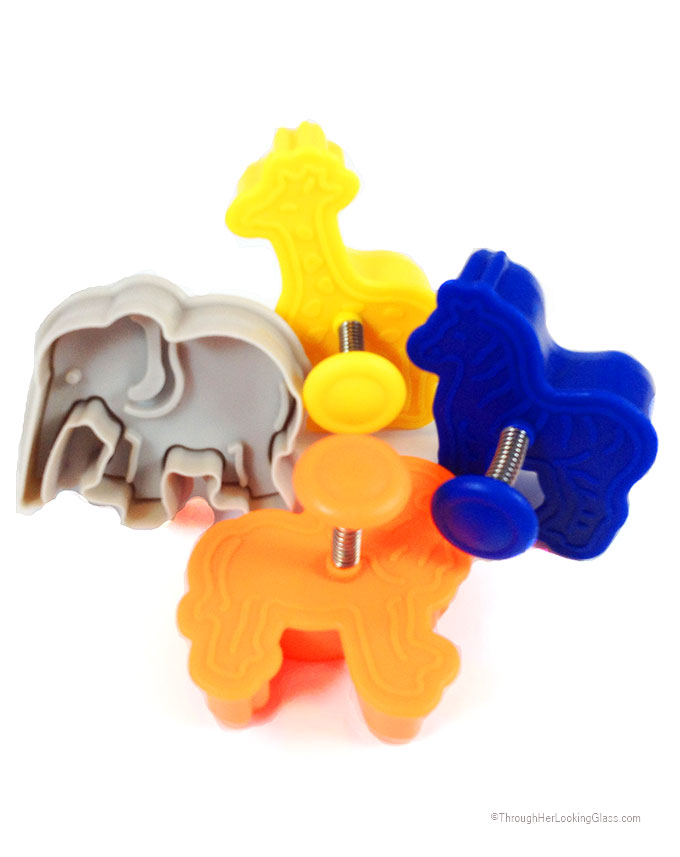 My cousin gave me these fun animal cracker cookie cutters last year. I love them. They work great for making animal crackers, and also ornaments. The little plunger imprints the top. You can buy animal cracker cookie cutters online at Amazon http://www.amazon.com/Chicago-Metallic-5-Piece-Plunger-Cutters/dp/B00K2S2AEE/ref=sr_1_2?ie=UTF8&qid=1418190758&sr=8-2&keywords=plastic+animal+cookie+cutters  The set on Amazon also has a cute seal and a tiger. (But beware: it doesn't have the zebra.)
Materials:
Clay (airdry or regular)
Rolling pin
Animal cracker cookie cutter
Acrylic craft paint
Craft paint brushes
Mod Podge water based sealer
Embroidery floss or twine for hanging
Directions:
Roll out clay on a rolling mat or parchment paper. (Grease lightly with Crisco first, it helps keep the clay from sticking)
Don't roll too thin. They'll be sturdier and less likely to break if they're thicker.
Stamp with cookie cutter.
Punch a hole in your ornament for hanging. (The blunt end of a kitchen skewer worked well for me.)
Transfer to parchment paper to air dry, or bake in the oven according to your clay's directions.
Paint with gray paint. Paint the ears pink if you want.
When dry, shellac with Mod Podge.
String with matching embroidery floss or twine.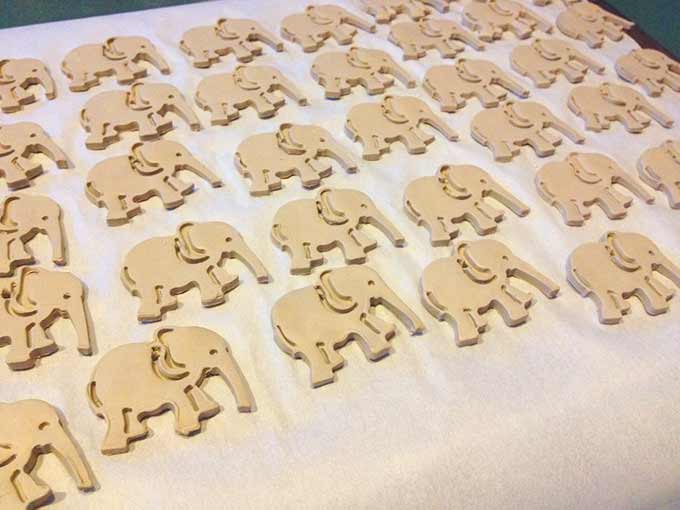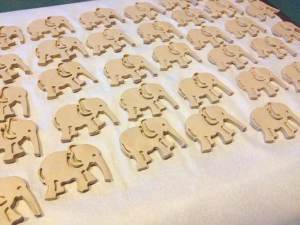 A group of elephants is called a herd or a parade!
(I sure hope you have electricity on the day you roll your clay out. I didn't. I was doing it by candlelight on Thanksgiving Day. Thanksgiving Day (and week) was another saga, similar to an unpleasant elephant ride, but within the confines of my own house. If you don't know about that yet, you can read my Wild and Wooly New England Thanksgiving post. http://throughherlookingglass.com/?p=1569 )