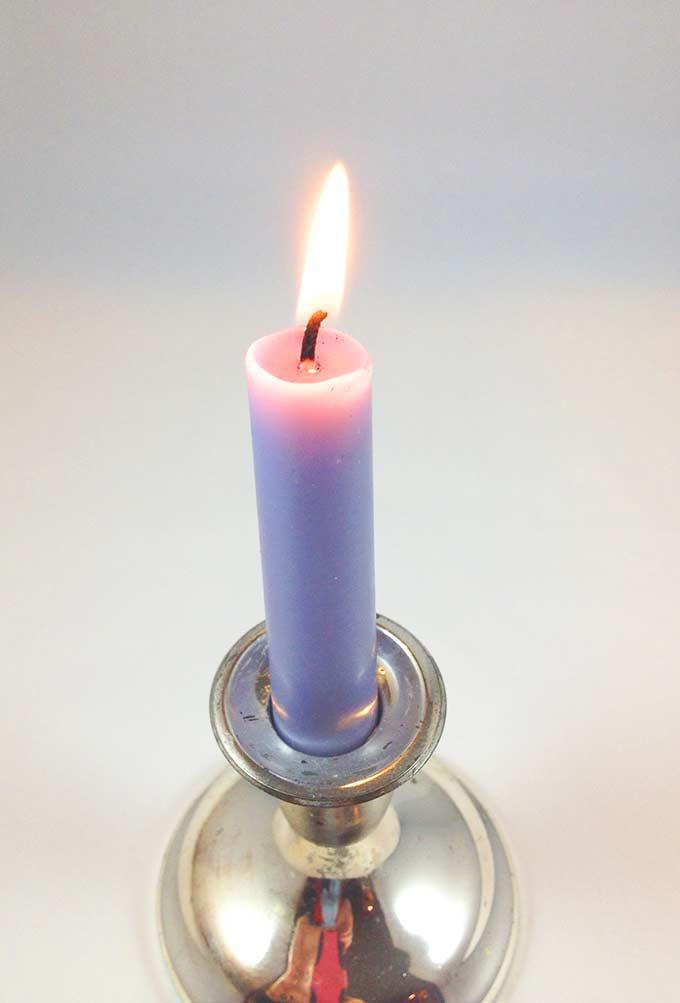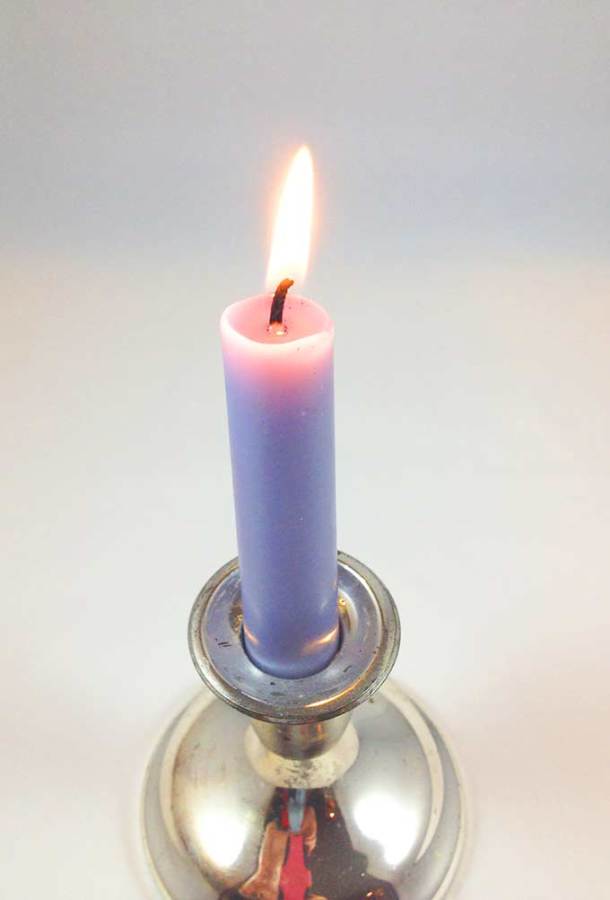 He adores fire. Most little boys do.
"Can I light the candles tonight? Please please, pretty please with sugar on top????"
(More fun – listen to the audio below!)
Advent Wreaths and Little Pyros Don't Mix… by Allie Taylor
Around the campfire, rest assured he's millimeters away, poker in hand, waiting for that unsupervised nanosecond to furtively stoke the flames with contraband. His fascination borders on pyromania.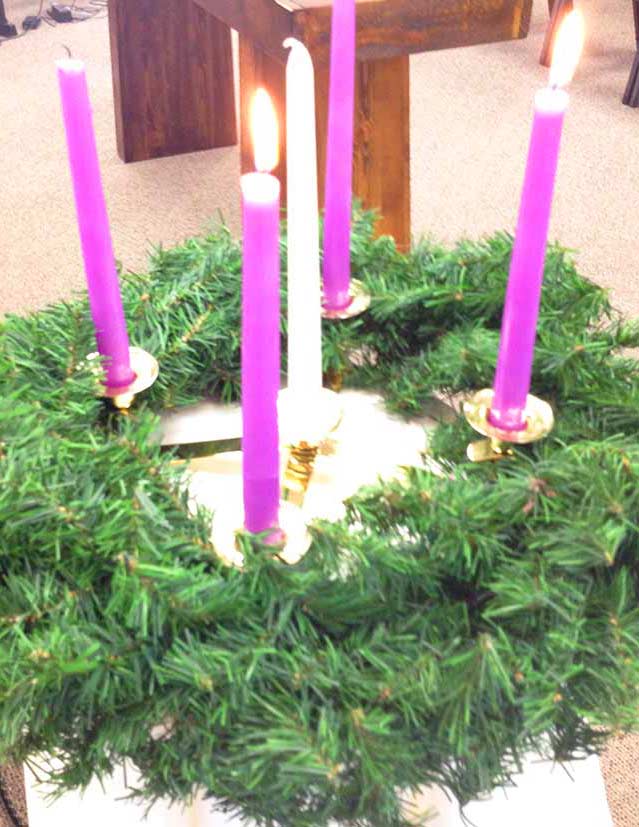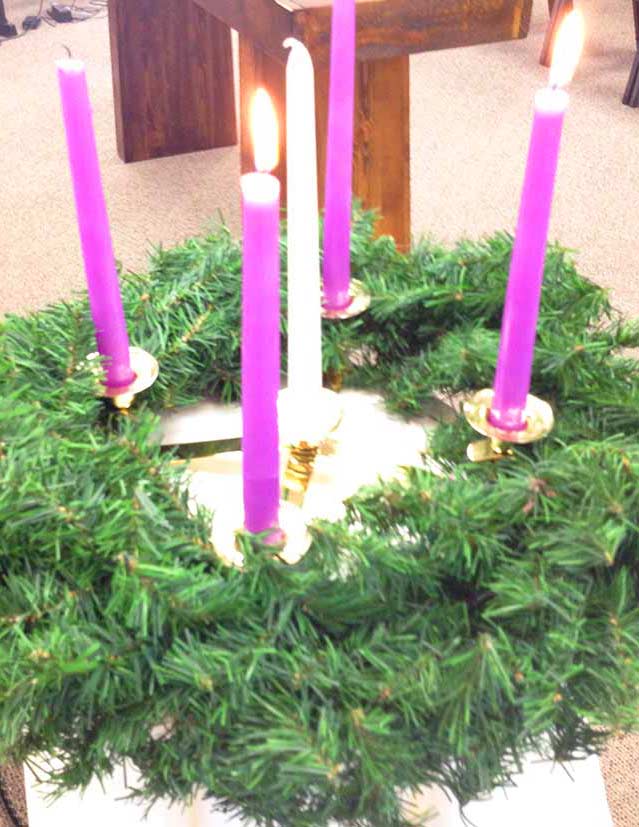 He also loves Advent. Last Christmas he lit the Advent wreath at home. Without permission. It was sitting on a side table under a lamp. First there was fire. Then smoke. The lamp light now diffuses differently through the large burn hole in the shade. But the house is still standing, and for that his parents are grateful.
Last year his great uncle died. As a comfort to his great aunt, he constructed a special sketch book for her about uncle's journey to heaven.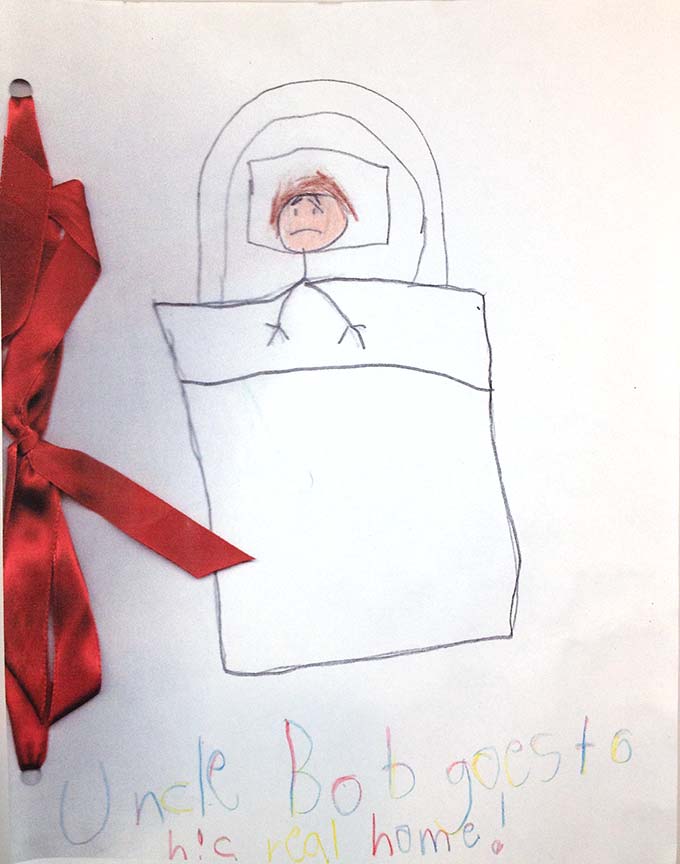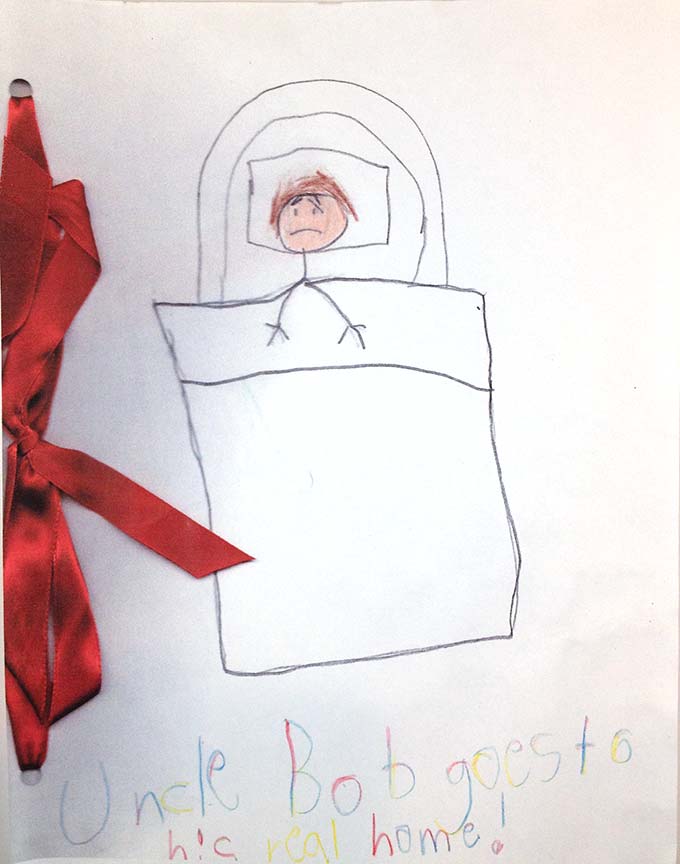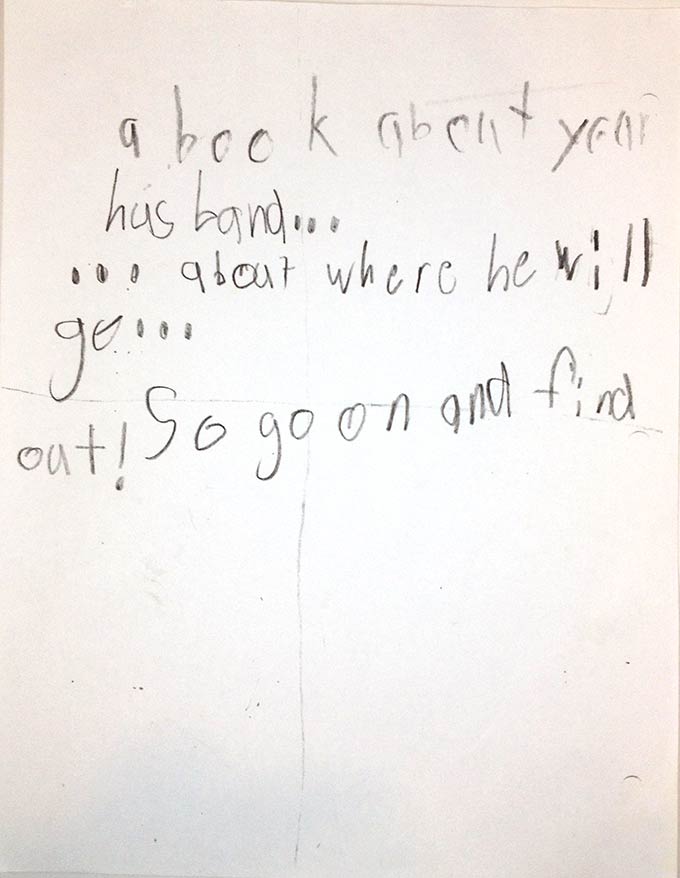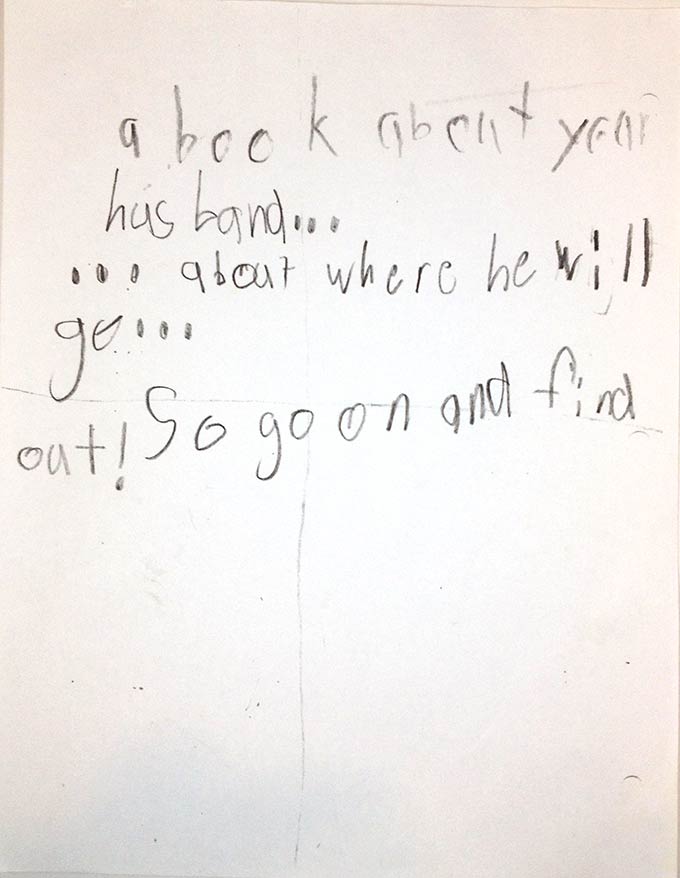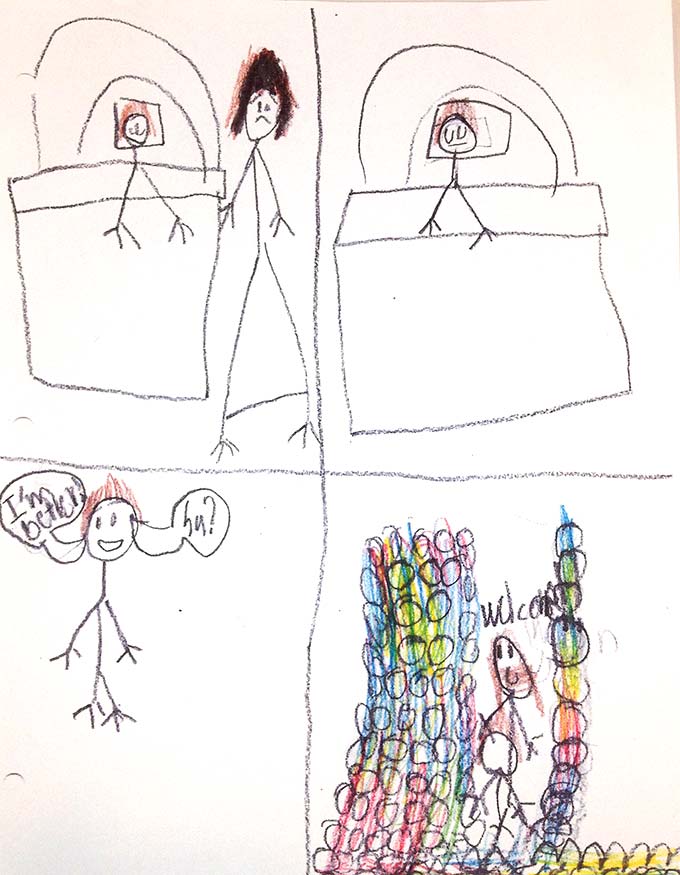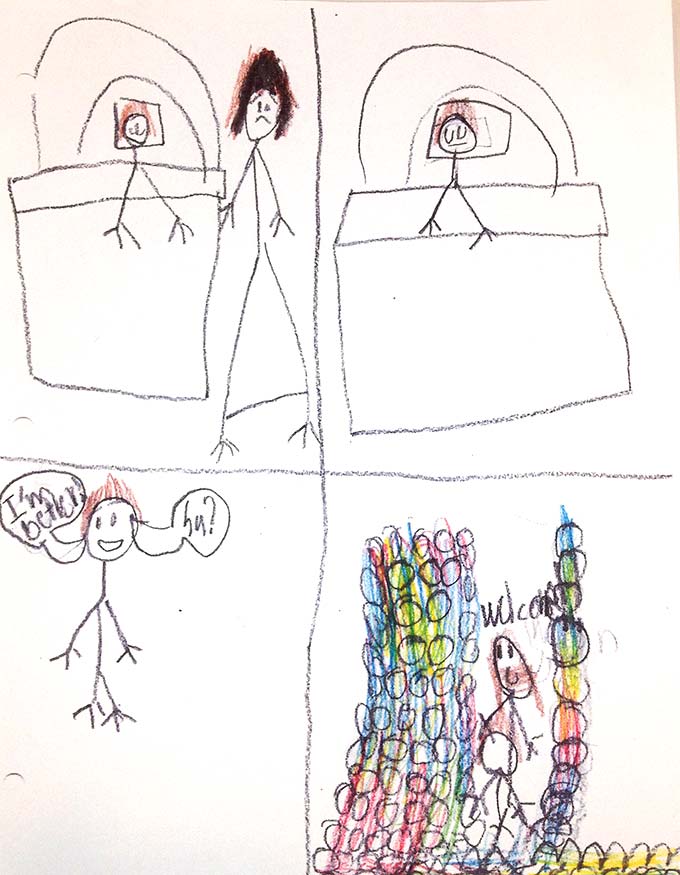 "And THAT'S what happens if he's GOOD."
His parents were overwhelmed, even teary reading the sweet handmade book to assuage auntie's grief. But then they turned the page.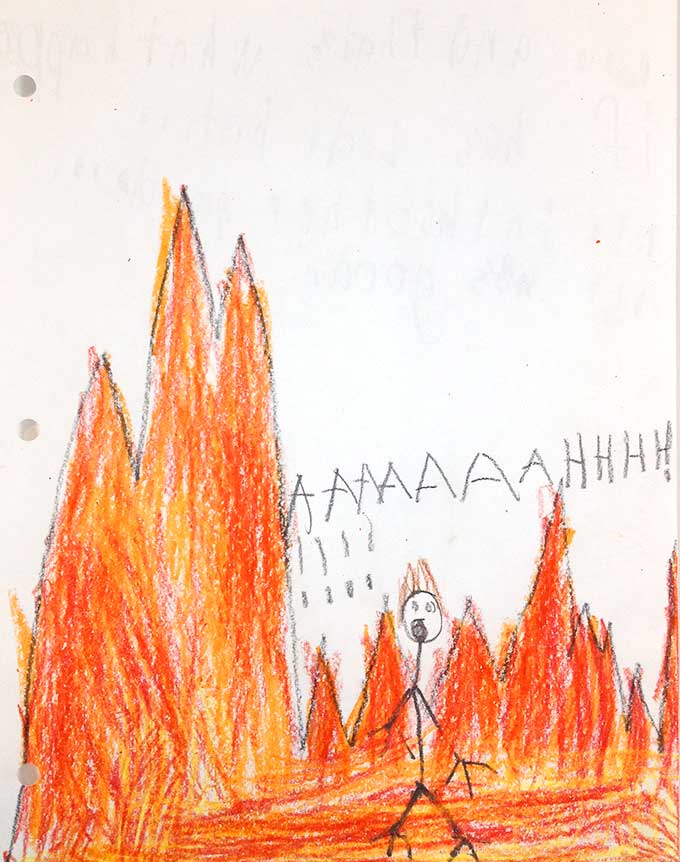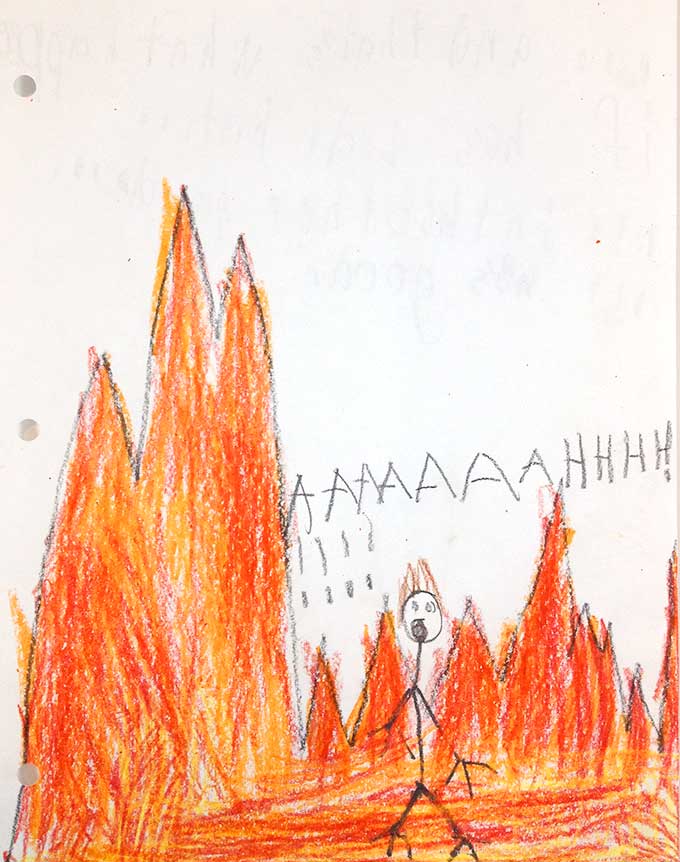 Oh. Dear.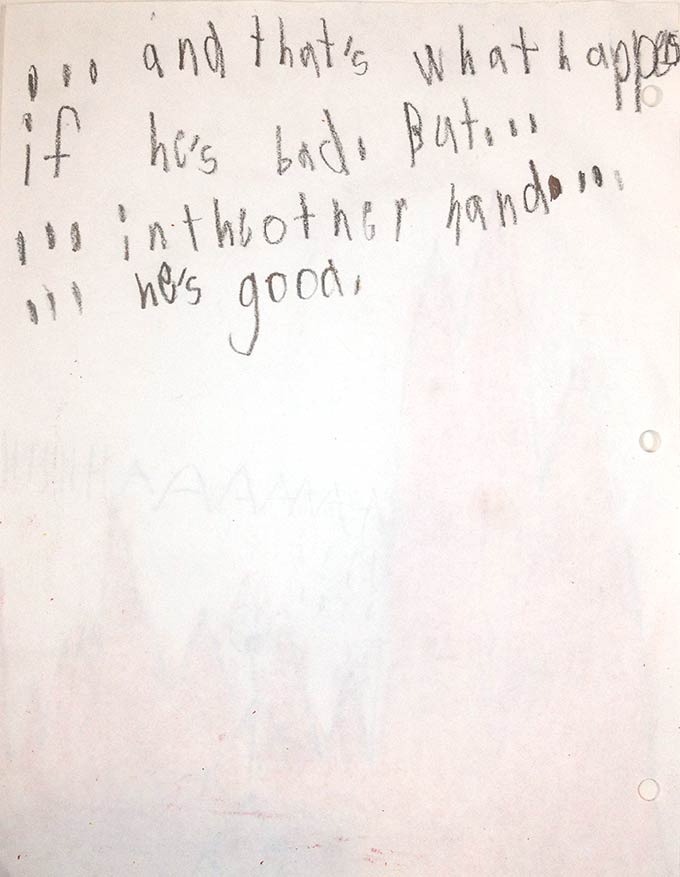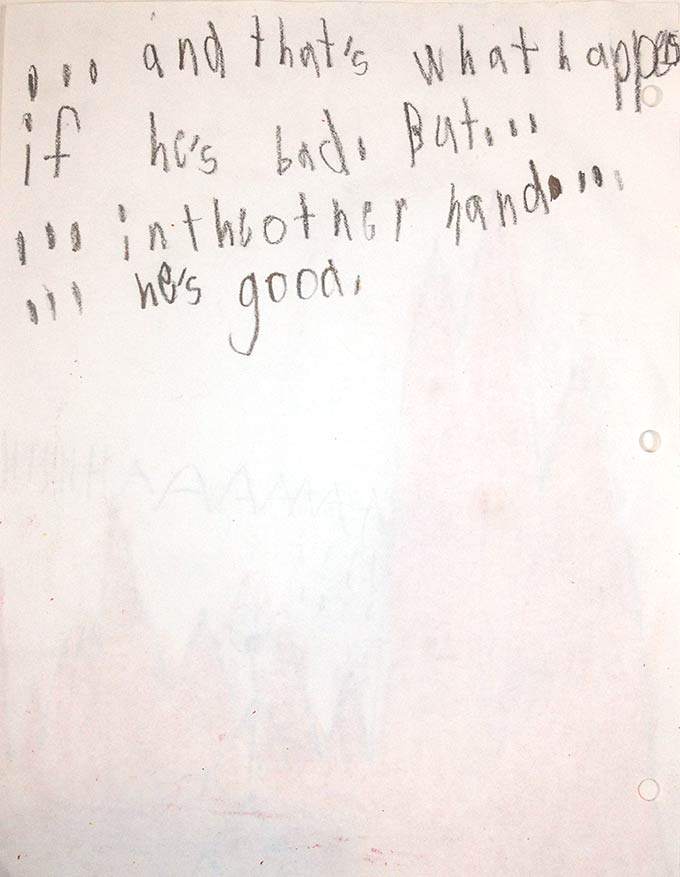 (Note: he ends cheerfully.)
He promptly received a theology lesson, and the book was altered before sending on to auntie, despite the author/illustrator's belligerence regarding the forced amendment to his masterpiece.
There was a lull in his preoccupation with fire. It was brief.
He attended a picnic at his grandmother's house. She innocently offered a magnifying glass for bug hunting in the backyard. She was, as of yet, unaware of his tendencies. His eyes "lit up" to see the magnifying glass. Within moments, the sun's rays were harnessed on a pile of crisp leaves that were soon smoking, then blazing away in Gigi's yard.
His parents went out for dinner last week. The door had barely clicked shut. He mounted a stepladder and retrieved left over fireworks, hidden at the back of a top shelf. He offered to stage a backyard show for the babysitter. She was onto him in a heartbeat and nixed it. Incidentally, that evening he also found liquid "red sugar blood" packets from last year's Halloween basket. She nixed that too. (What a wet blanket!)
His fire fetish was not limited to home and family only. Recently his mother received a note from his second grade teacher. An excerpt follows:
"I'm writing today because the third grade teacher informed me of an incident that occurred last Friday afternoon. Your son handed a note to another boy that said "Ticket to Hell"…  We talked with him and he did confess to writing the note. Even in jest, these words are inappropriate and quite harmful. He understood, was apologetic, and did apologize to the other boy."
His mother, relieved to hear of his remorse, hopes that perhaps he will not aspire to arson after all.
(But wait…what's that smell?)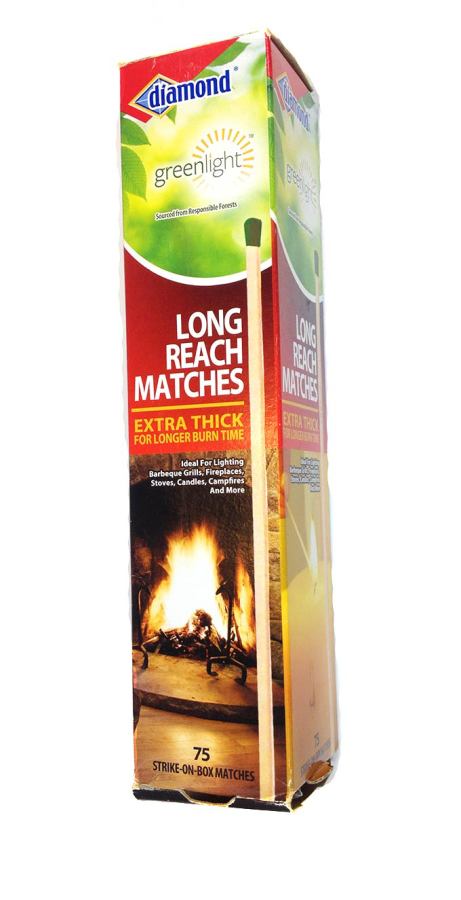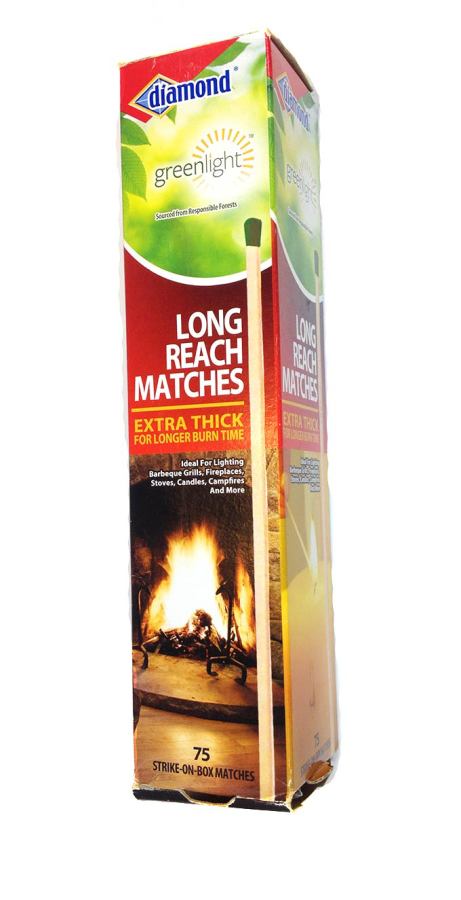 If you enjoyed this true audio story, you may also enjoy listening to:
"Entrepreneur of Sorts" http://throughherlookingglass.com/?p=870
"Every Time A Bell Rings"  http://throughherlookingglass.com/?p=768
Many thanks to all who took time to think of so many fun, creative captions for the Christmas Photo Caption Contest this past weekend.  It was so entertaining to see the entries coming in.
Big congratulations to Linda for her winning entry:  "I'll just close my eyes for a minute…"  She wins the gift package below. Linda, I'll be in touch about delivery! 🙂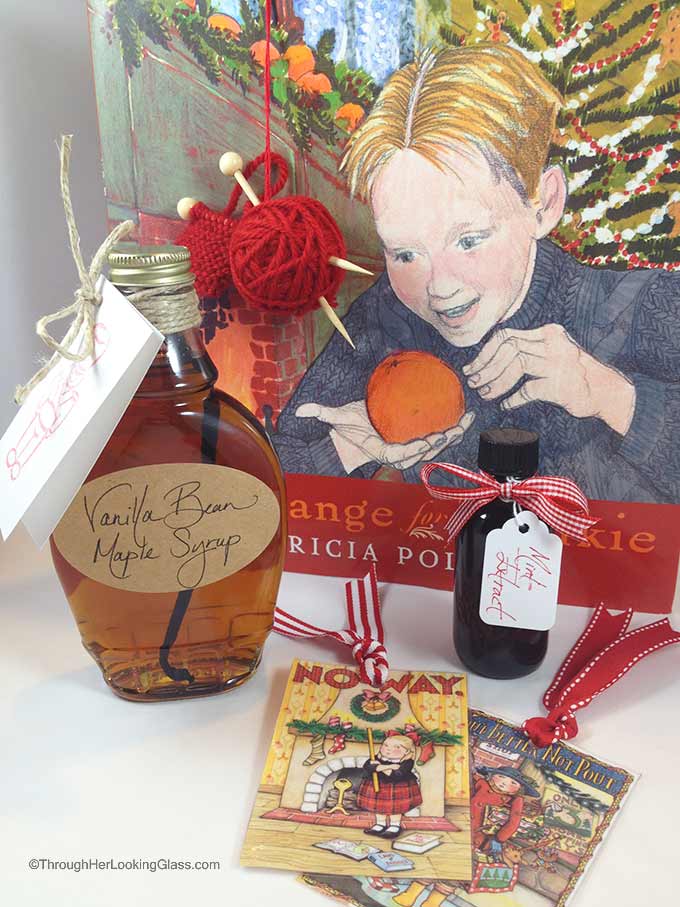 Don't miss a thing! Please subscribe in the sidebar.