If you haven't visited the green mountain state of Vermont and sampled a Vermont Pure Maple Syrup Steamer, what are you waiting for? Translation? (Giggle.) Steaming milk whisked to a froth combined with pure maple syrup. A dollop of fresh whipped cream floating on top. A dusting of cinnamon. Now that is a bonafide maple syrup steamer.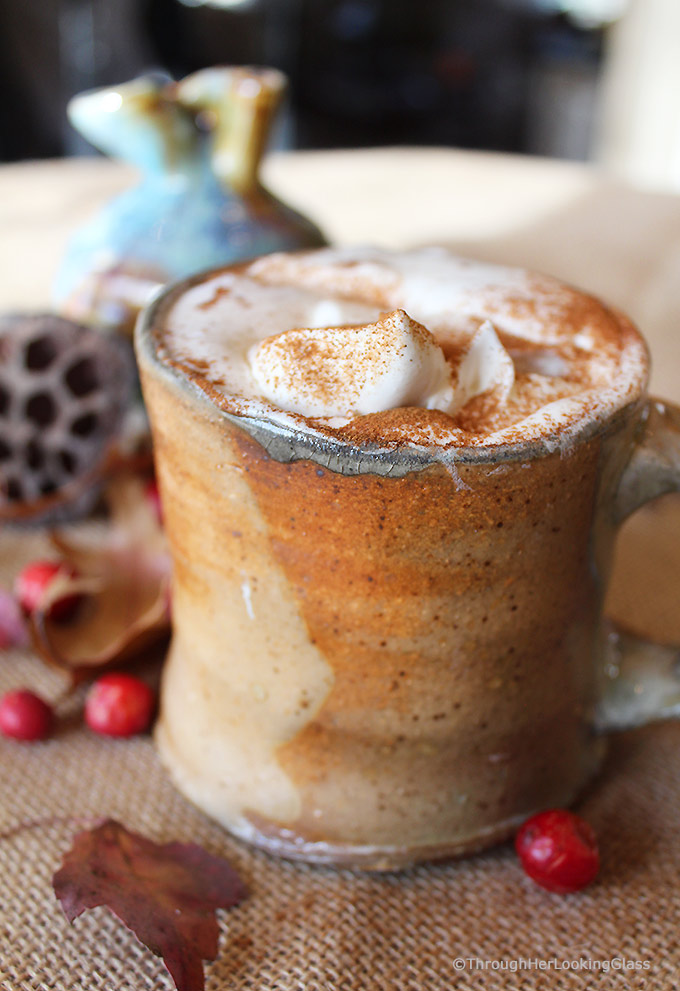 Best savored from a hand-thrown mug I might add. That's all folks. So. Dang. Good. And this New England girl will absolutely swoon for a mugful!
So the first time I tasted a Vermont Pure Maple Syrup Steamer was at the Moon Dog Cafe in Chester, VT a few years ago on a girls' road trip. It was November and cold. Rainy and RAW. If you live around here, you know raw is that unpleasant combo of piercing cold and wet that goes straight to the bone. (Just like ugly.)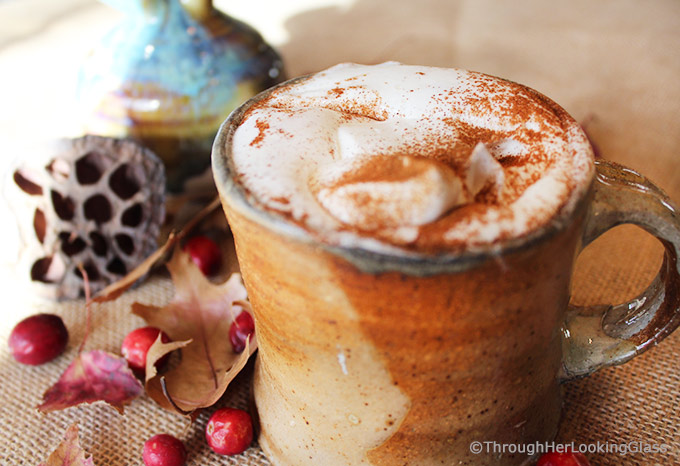 It was that kind of a day, raw. The sky was dark and ominous. The girls and I wandered in and out of artisan boutiques and vintage resale shops on main street. (My favorite – a resale leather shop that specializes in personalized, stamped leather bracelets.)
Cold drops splish-splashed down the window panes and our cold noses both. Early afternoon we stumbled through the swinging door of the Moon Dog Cafe in Chester, VT .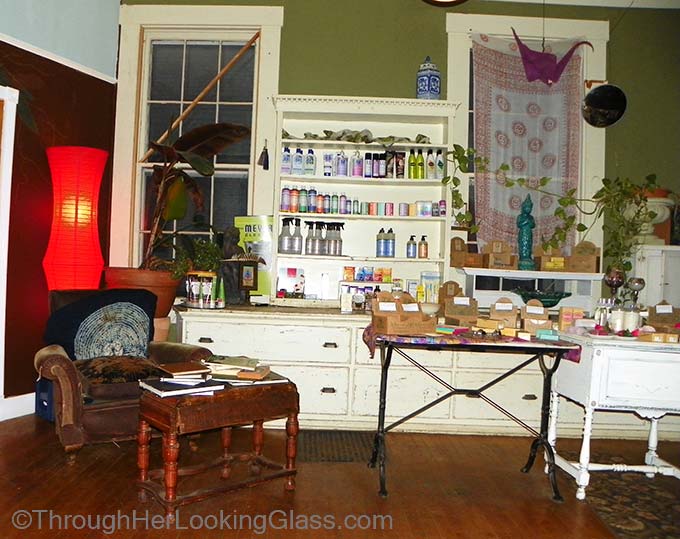 Inside the dimly lit cafe, we stepped back in time. Quaint is the word that comes to mind when I think of Moon Dog. Vintage painted furniture stacked with hand poured soaps and lavendar sachets.Eclectic gifts. Metal tubes of thick hand cream for serious gardeners. (And gourmet pastries for the rest of us.)
Chilled and dripping, we headed straight to the hot drinks counter. That's when I spied "maple steamer" chalked on the black board menu overhead. Since anything maple reels me in fast, I asked the hippie server about it.

She knew her stuff and in a minute flat, handed me a steaming mug of pure, creamy maple deliciousness. I have quite a few maple syrup recipes here on the blog, but today's recipe is by far the simplest.
Steam your choice of milk, froth it if you like. Stir in pure maple syrup for a sweet, creamy hot drink that'll warm you from the inside out. Even on a raw New England day. Top with a dollop of pure whipped cream and a dusting of cinnamon.
I was reminded of that first maple steamer a few weeks ago when Jon and I sneaked (snuck?) away for a whirlwind weekend to Jackson and Littleton, NH. It was another cold weekend. Not cold enough for snow. But wet, yes.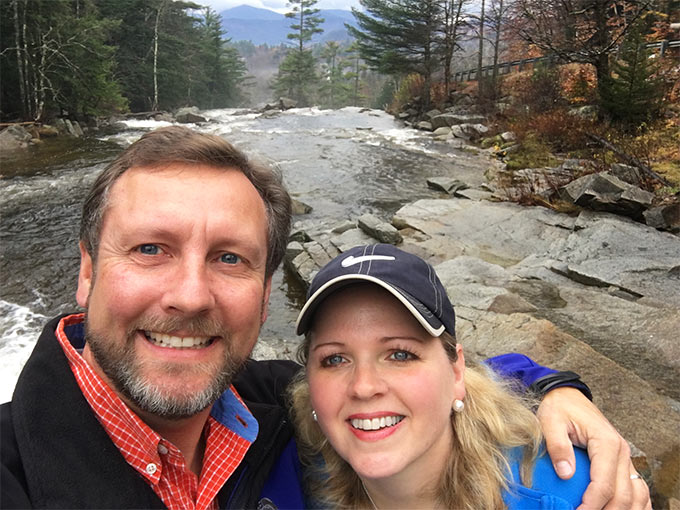 Jackson Falls – Jackson, NH
We breakfasted for a late lunch at Polly's Pancake Parlor in Sugar Hill. If you've never been to Polly's before, do add it to your bucket list. They've been serving pancakes and all things maple for over seventy-five years. They have a million different kinds of home made pancakes on the menu, cooked individually, just for you by your server. (Jon ordered six different kinds, one of them, cornmeal coconut. I sampled – unusual, but delicious.)
That's when I saw the maple steamer on the menu. I had to have one and it was just as good as I remember from Moon Dog. Maybe even better.
So treat yourself to a little slice of New England on a cold afternoon this winter. Relax by the fire and savor a Vermont Pure Maple Syrup Steamer. Warm, comforting and simply delicious. You'll be glad you did!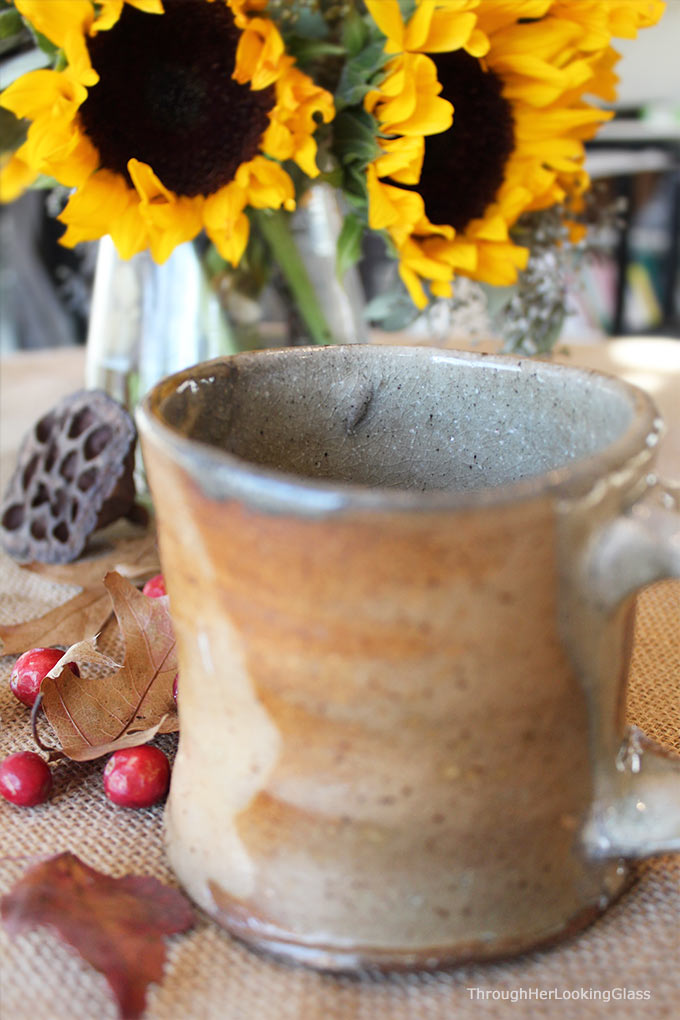 Are you a pottery junkie like me? I'm lucky one of my boys takes pottery and feeds my habit, bringing home beautifully glazed pottery from the wheel. Love it. I also love searching out new pottery for posts here.
The unusual mug featured above was found on our recent whirlwind weekend in northern NH at the League of NH Craftsman Fine Craft Gallery  in Littleton, NH. The mug was crafted in clay by NH resident and potter, David Ernster.
Says David: "I have spent my life working with my hands. There is something spiritual and precious about handmade objects. They connect us to the past, tradition, and passion of the maker – a passion I think we all feel and crave to be a part of. Most of my work is conceived around this personal contact and interaction with the object.
I received a BFA in Metalsmithing from the University of Iowa and my MFA in Ceramics from West Virginia University. While I do make work that is purely sculptural, I am most interested in the things that we use and the ideas of containment, protection and mystery they evoke. What really excites me are the personal objects we interact with in intimate ways in our daily lives."
Tips for making a Vermont Pure Maple Syrup Steamer: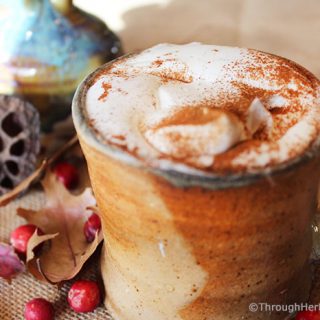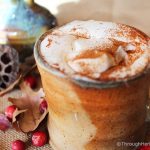 Print Recipe
Vermont Pure Maple Syrup Steamer
Ingredients
1 1/2

cups

milk

your choice - dairy, coconut, almond, etc.

3

tablespoons

pure maple syrup

Optional Garnish: whipped cream & cinnamon
Instructions
Heat milk until steaming on the stovetop or in the microwave.

Stir in maple syrup.

Froth if desired.

Pour into a mug.

Optional: Garnish with fresh whipped cream and a dusting of cinnamon.
You may also like: Maple Chai Tea Latte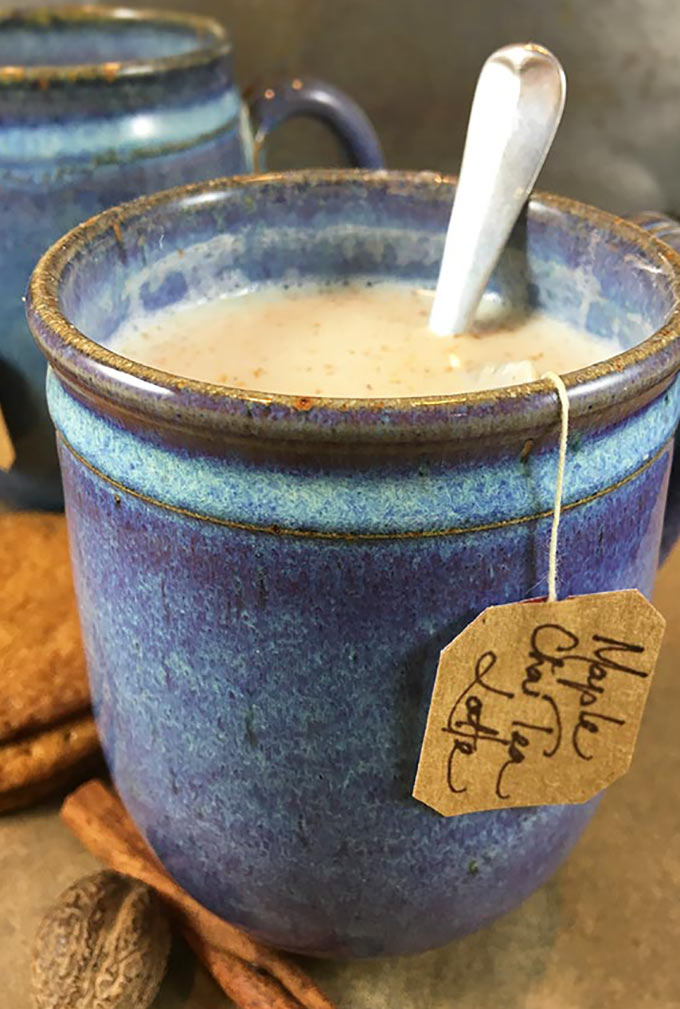 or Maple Pumpkin Spice Tea Latte