Calling all pottery lovers!!!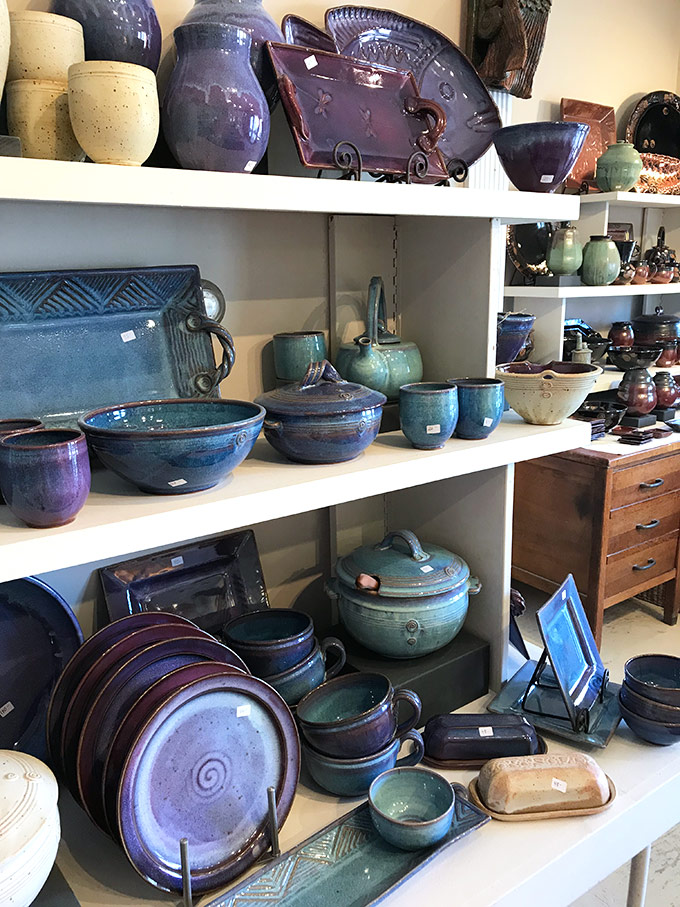 There's magic in handmade pottery. And while I don't know a thing about 'centering' the clay myself, I have a great appreciation for it. The glazing, shapes, colors and artistry of it all.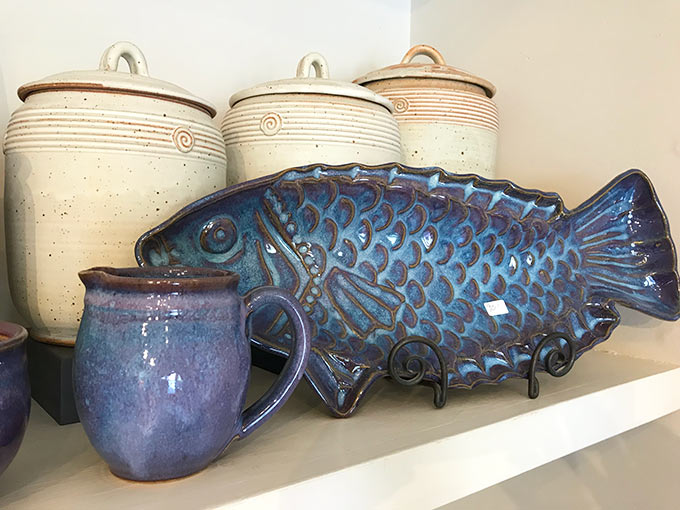 A few weeks ago a friend and I meandered country roads south to Merrimack, MA to visit Purple Sage Pottery.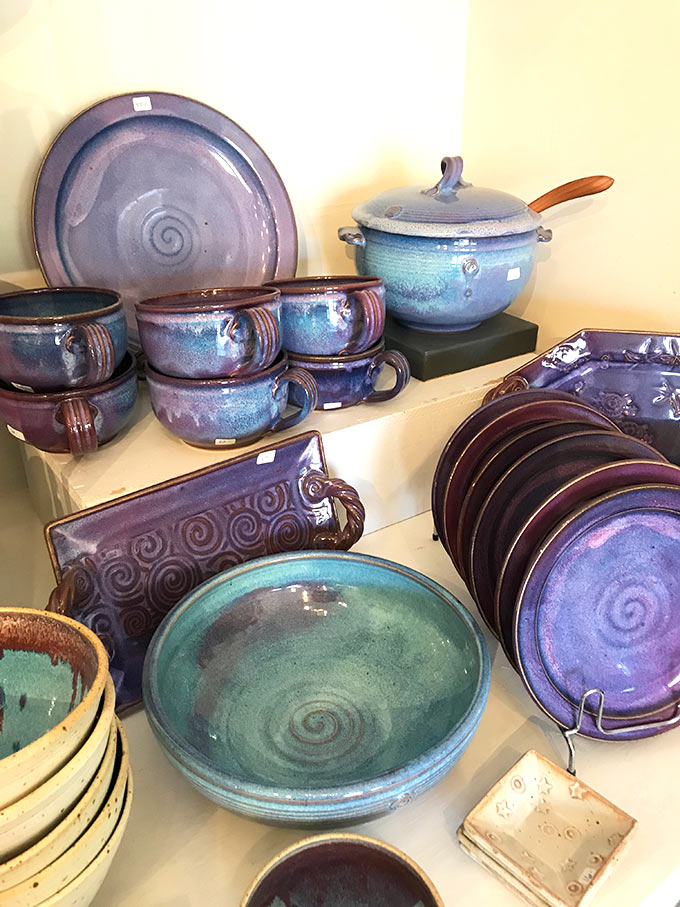 I first discovered Purple Sage when Jon and I were celebrating our 15th anniversary (nearly a decade ago!) with a quick getaway to Newburyport, MA. We spied a gorgeous fish platter peeking from a little boutique window. The rest is history. 🙂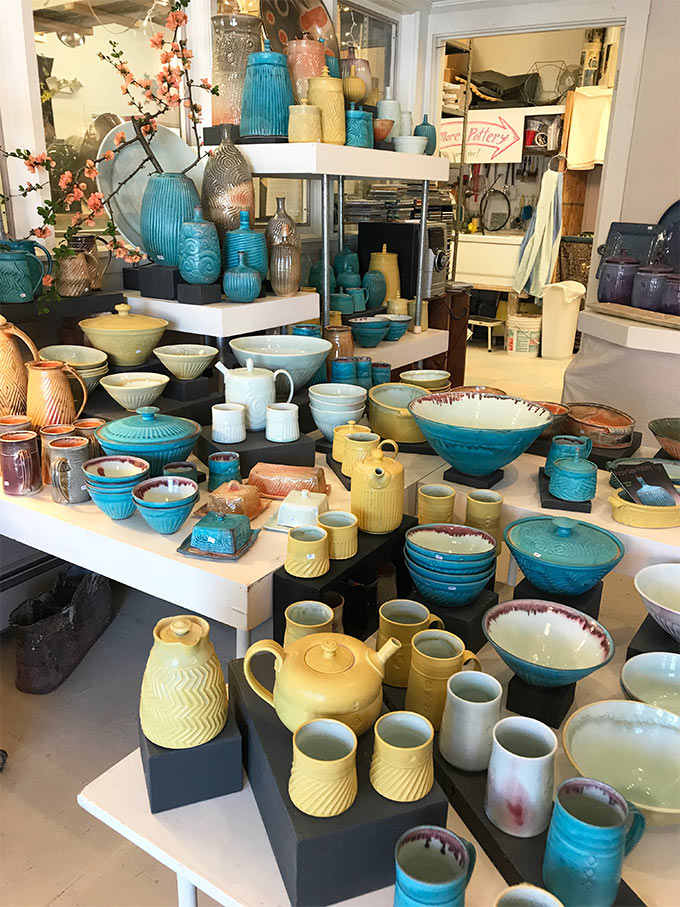 The fish platter we bought was thrown by potter Iris Minc from Purple Sage Pottery. I've since visited her shop in Merrimack and added (very slowly!) to my collection through the years.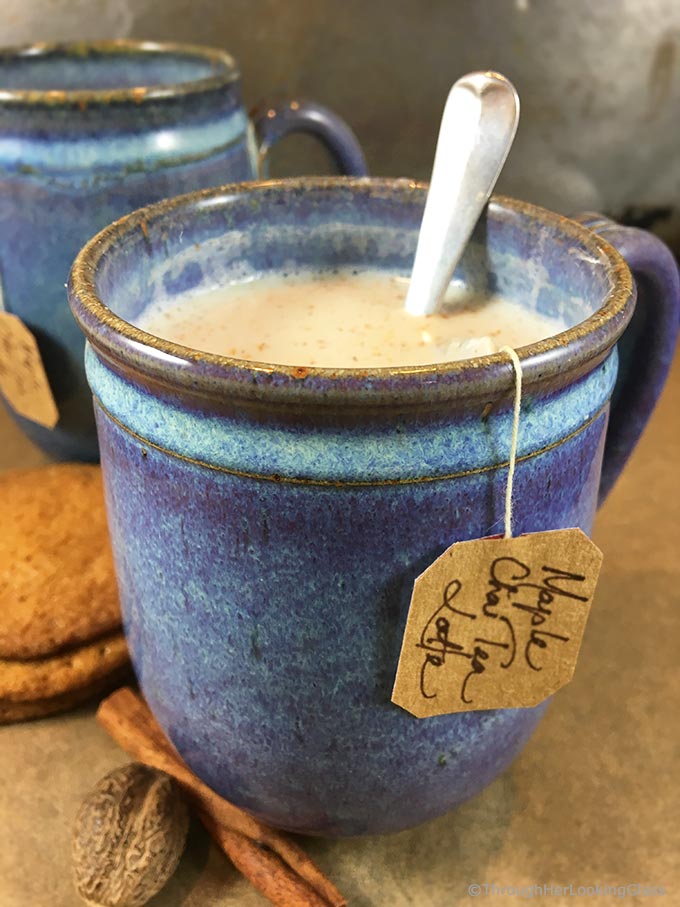 This maple chai tea latte recipe I posted a few years ago was just right in this mug. Your hands fit perfectly around it, just right. And filled with something warm and delicious in wintertime, it's an experience in itself. Especially when the white stuff falls outside the window pane. Downright cozy!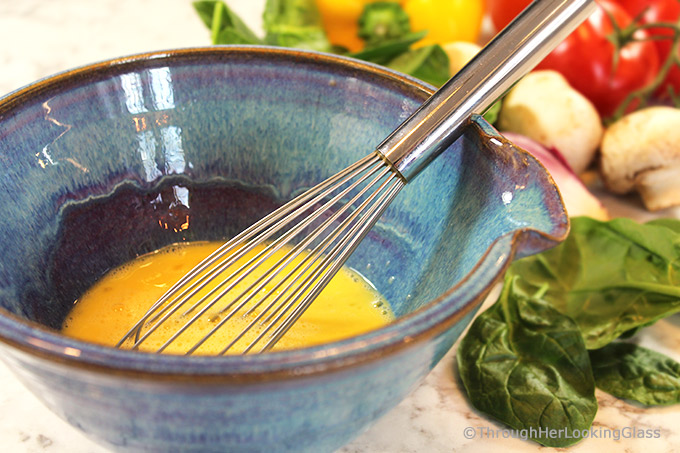 And this batter bowl by Iris was included in my recent omelette recipe!
Twice yearly Purple Sage hosts an open house with many different potters displaying and selling their wares. That's why we went down a few weeks ago, for the open house.
Purple Sage also offers pottery classes and space for potters to work at the wheel and fire their pieces.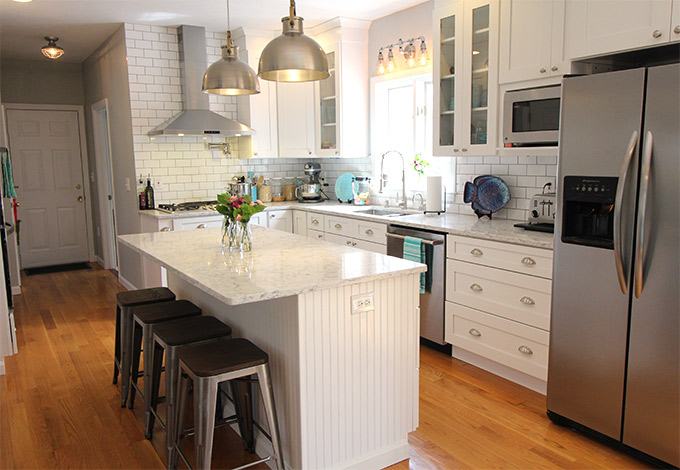 While Iris glazes with many different colors, my favorite is the purple/turquoise. I think it's called sea foam. In fact, her fish platter above was the inspiration piece for decorating our new kitchen!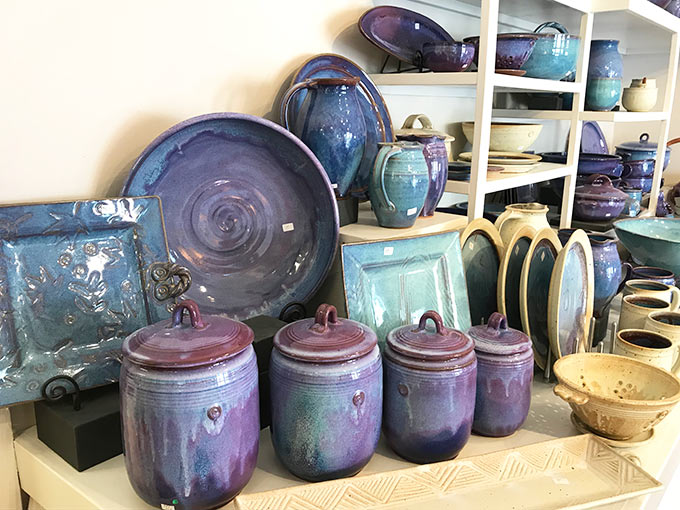 I've never been much of a collector. Not stamps or baseball cards or even teapots. Maybe teddy bears as a kid. But we enjoyed using our fish serving platter so much. And then I got two mugs. (And then someone who will remain unnamed broke one! Eek.) And then I got three more. (See what I did there?) And most recently, the small batter bowl…
So perhaps I'm becoming a collector after all. It's a great experience using these pieces, reminiscing about our anniversary trip to Newburyport and subsequent visits to Purple Sage Pottery.
Are you a pottery lover too? My son Charlie (12) has taken a few pottery classes at the Currier Art Center downtown and loves it. And I have friends who throw pottery. (Maybe someday it will be me.)
Have a super weekend, and if you're ever in this neck of the woods, take a little detour off the beaten path and drop by Purple Sage Pottery.
XOXO,
Allie