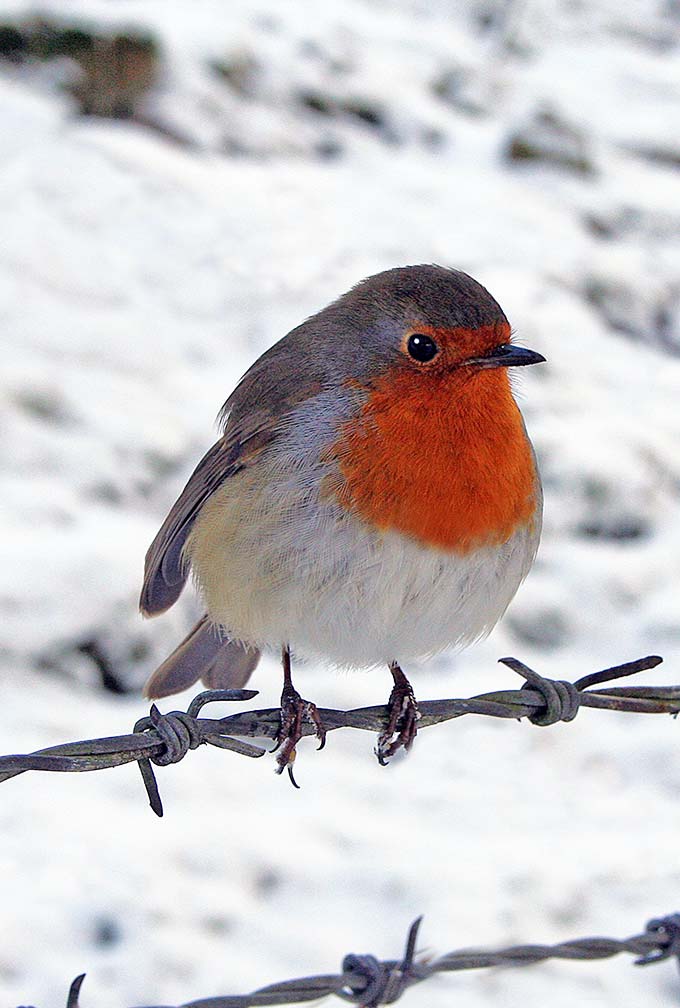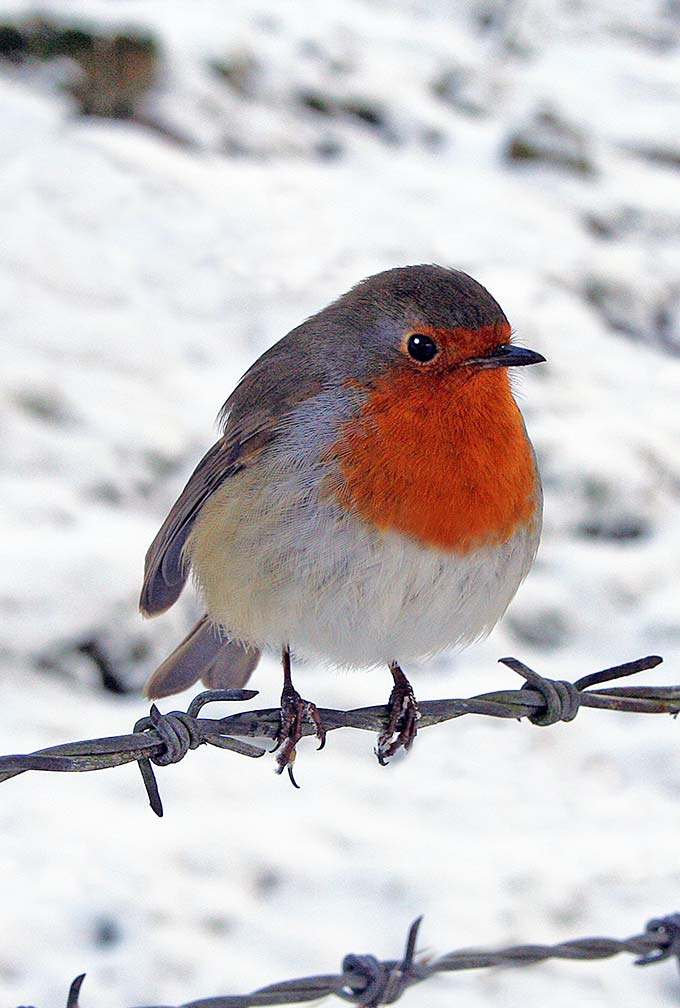 So I'm standing in the grocery check-out line exactly one week ago today. The cashier's grumpy. The bagger's grumpy. I'm not exactly crabby, but truthfully, I am in a big hurry. The elderly bright red-haired customer ahead of me? She's not grumpy, not a bit. Cheerful, she's actually quite cheerful. She's also in no hurry. Neither are the cashier or bagger sorting groceries, both lamenting the latest weather event of the afternoon. Snow. Yup.
S-N-O-W. Here it is the end of April, snow falling from a cold, gray sky. Brrrr…
South of the Mason Dixon by allie taylor
Says the little red-haired lady to the cashier:
"You know what's going on, don't you?"
The cashier, she's puzzled, shakes her head.
The little old lady continues, feigned shock. "What? You haven't heard the news?"
She leans in, whispers: "Even the forecasters don't know this yet…"
The cashier and bagger are riveted, slowly shaking their heads. And me? Nosy me. My bionic ear stretches in a mile, because I don't want to miss the punch line either.
That little red-haired lady, she leans in close, glances back over hunched shoulders, insuring only the intended ears hear what she whispers next.
"Tsk, tsk. I can't believe you haven't heard," she chides.
"Mother Nature," dramatic pause, "is in the throes of menopause."
Wish you could've been there, seen the faces. The gleeful, tiny red-haired old lady. She's funny. And she knows it. And they know it. And nosy me, I know it. (Now you do too. Giggle.)
I'd just discovered the snow about an hour earlier. It was a little chilly around here, windy too. From inside, I'd  heard the echo of the chainsaw's roar. Our neighbors across the way had a tree crew over, felling a tree. I ventured out, my big boys shooting hoops on the street, white stuff swirling. Naive me thought it was sawdust, wood chips flying. Nope. Nada nada.
Snow. Yup, April snow showers bring May flowers. (Is that how it goes?) And why am I not surprised? It snowed here once on May 6th. Yeah, May 6th. At least now the erratic weather patterns we've been experiencing make sense, thanks to that funny little red-haired lady!
We lived South of the Mason Dixon for many years, and March and April are such pretty months there. Somehow I always expect it'll be pretty here too. But we just aren't quite there yet. April in New Hampshire generally means mud. The tiny green tree leaves are just now sprouting. It's mid-May that's so pretty around here. (If it doesn't snow, that is.)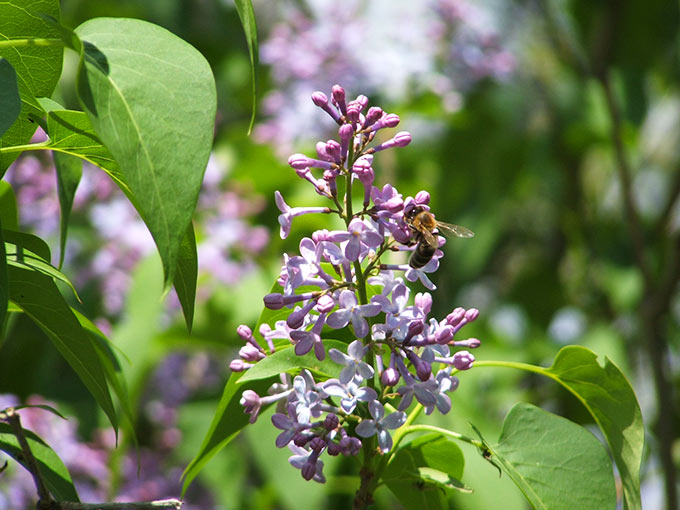 And when at long last spring finally makes her appearance, it's absolutely gorgeous in New England. I can't wait.
Just a few weeks ago, Jon and I made our way South of the Mason Dixon to Atlanta on Easter weekend. We were delighted to be included in the wedding festivities of the youngest daughter of dear friends. Friends and family at home kindly took our boys in so we could get away. Dear as he is, it's no small task having Hudson as a visitor. Trust me. It's like having Curious George over. Curious George on steroids. (Hudson's Guardian Angel.) There's really no more precious gift to give the family of a special needs child than time away to recharge and relax. So grateful.
We flew out on a Thursday afternoon, Jon's birthday. The first thing we noticed upon landing was green! Yeah, green leaves on trees. Green grass. And just a hint of humidity in the air. That and blooming flowers. Such a treat after an interminable New England winter.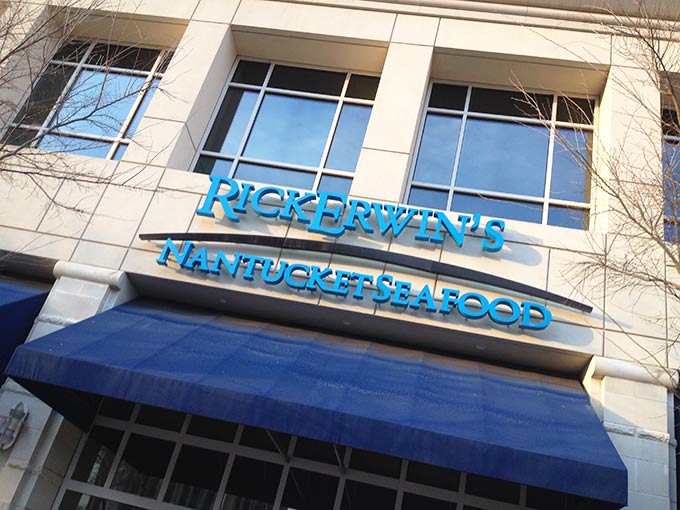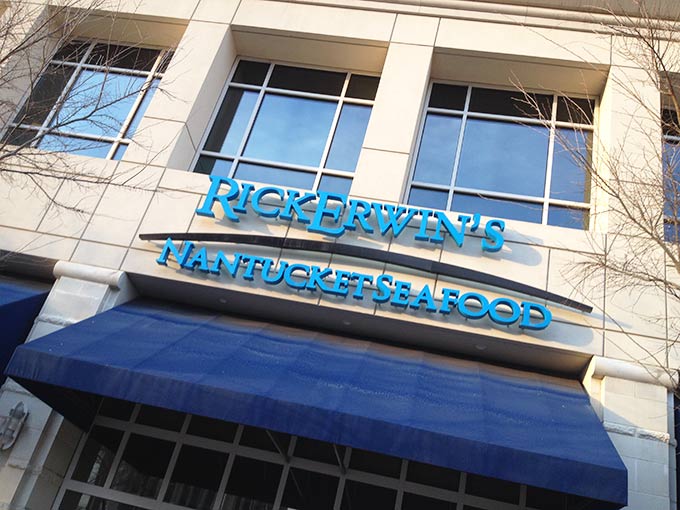 Friends met us at the airport, whisked us out for an impromptu birthday dinner at Rick Erwin's Nantucket Seafood in downtown Greenville, South Carolina. If you haven't been to Greenville in a while, boy are you in for a treat. What a gorgeous upscale downtown it has become.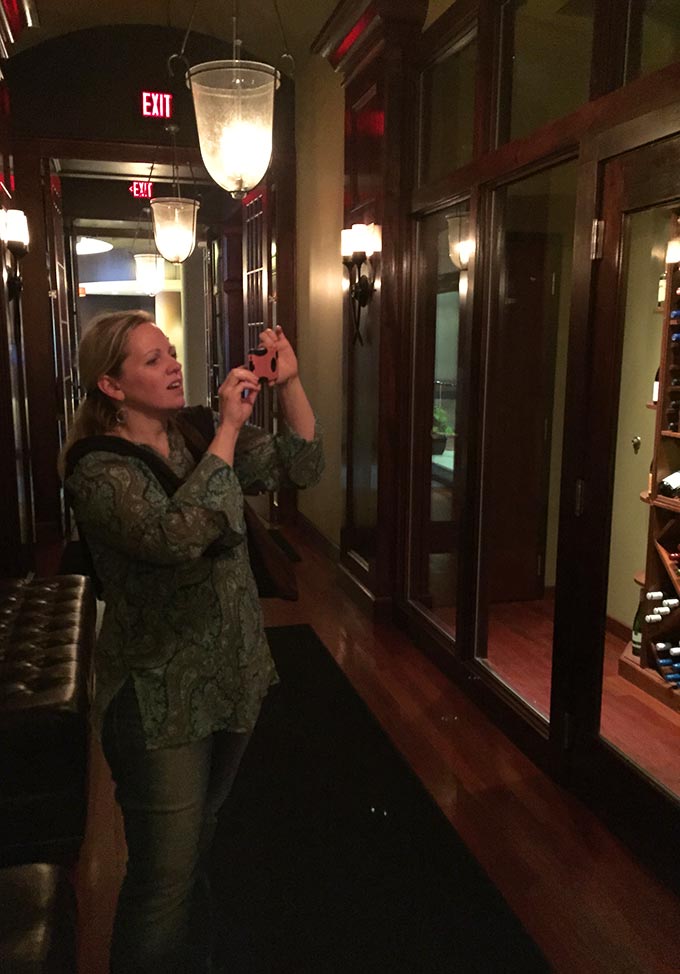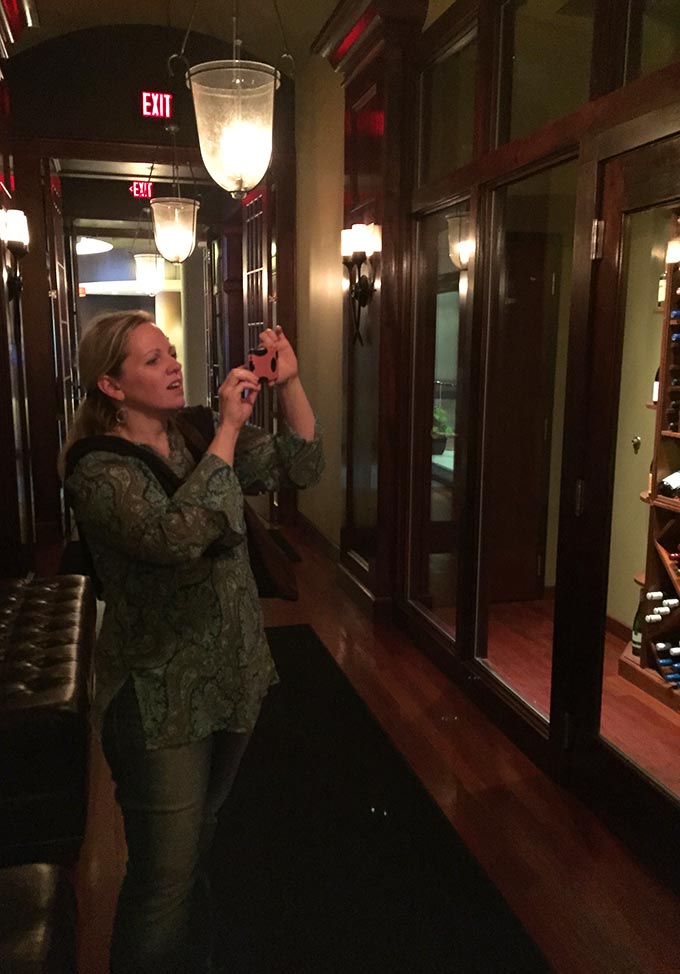 Here I am, caught at my trade….photographing the extensive climate controlled wine cellar inside.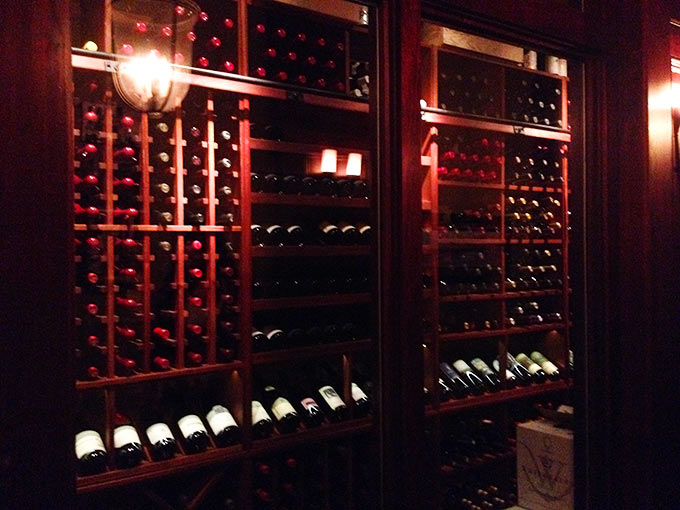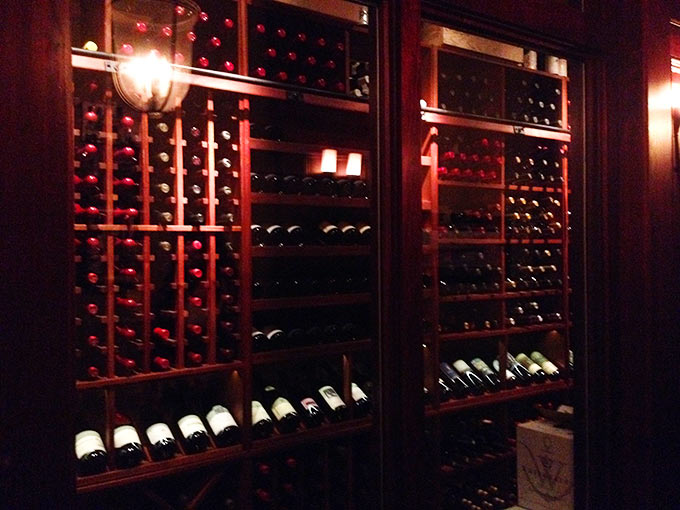 And what I saw through that lense…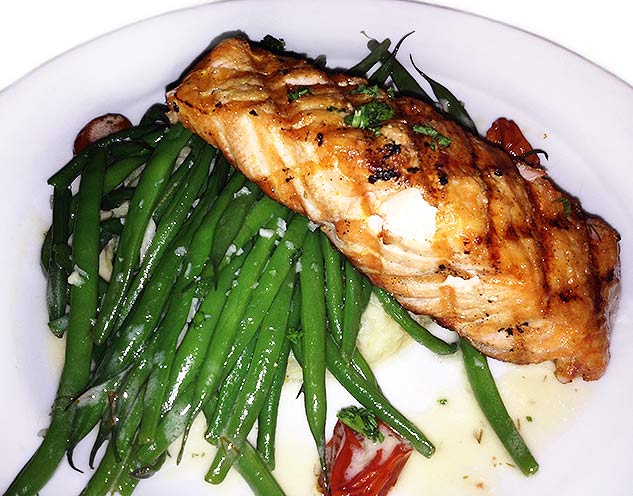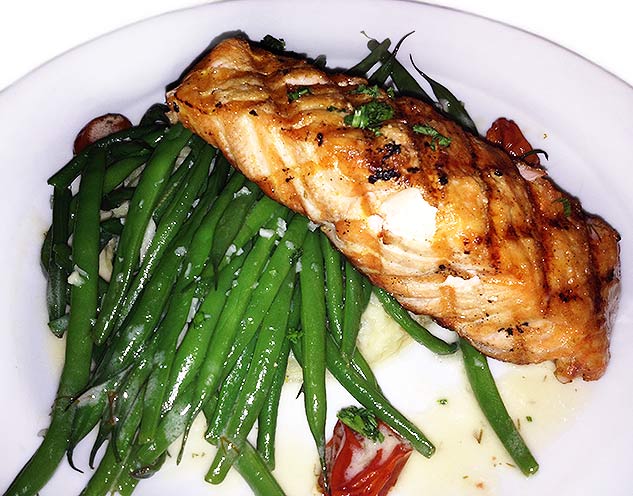 I think I was an hour into that lovely salmon dinner before I finally started to relax. Inhale, exhale. Repeat.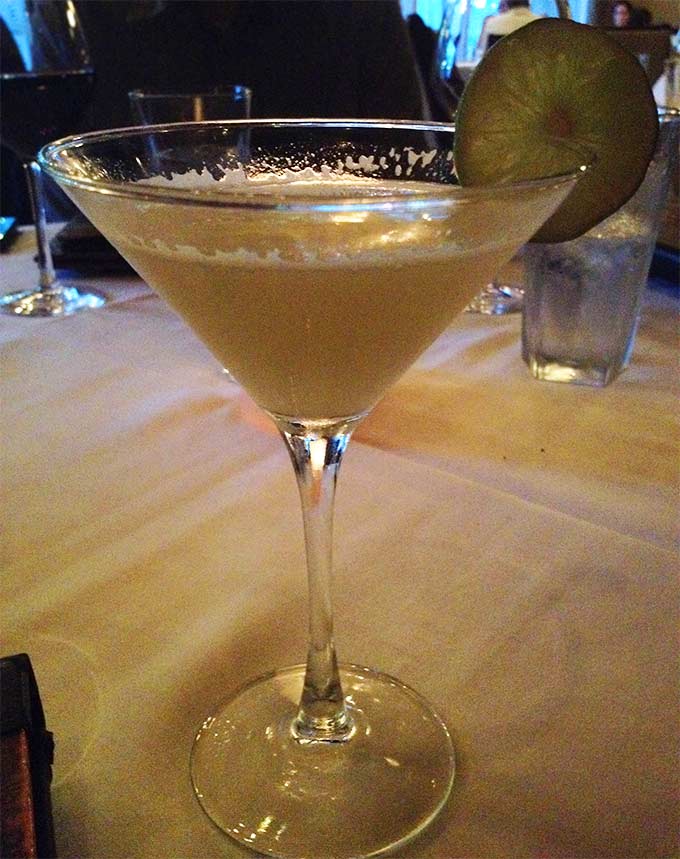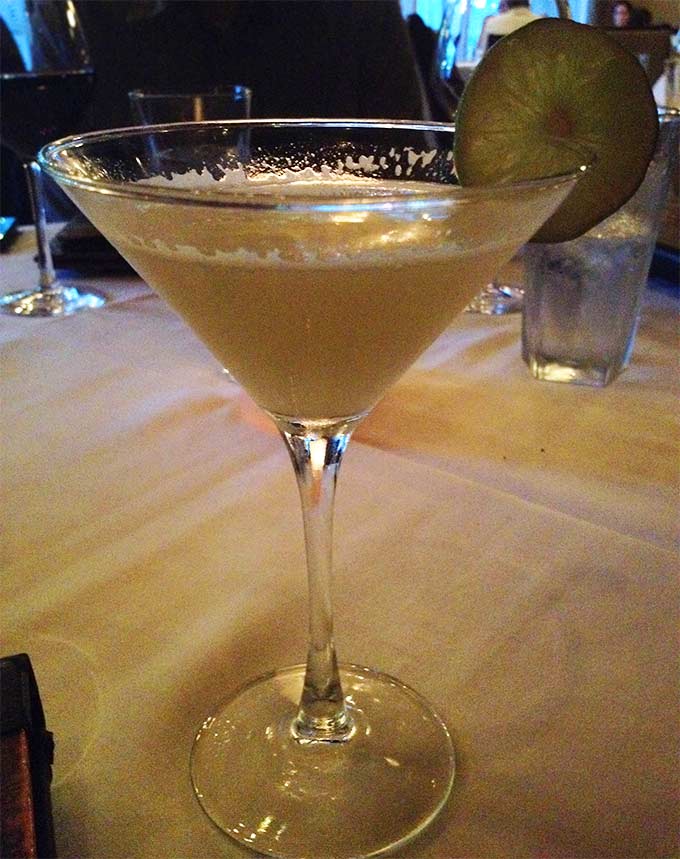 OK, maybe it was the cocktail. Either way, what a gift!
The rest of the weekend was spent in quick staccato visits with friends along our way to Atlanta, at the rehearsal, wedding and reception.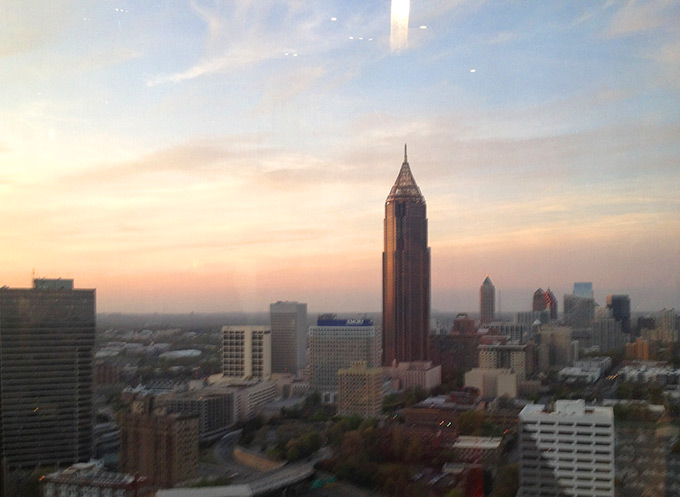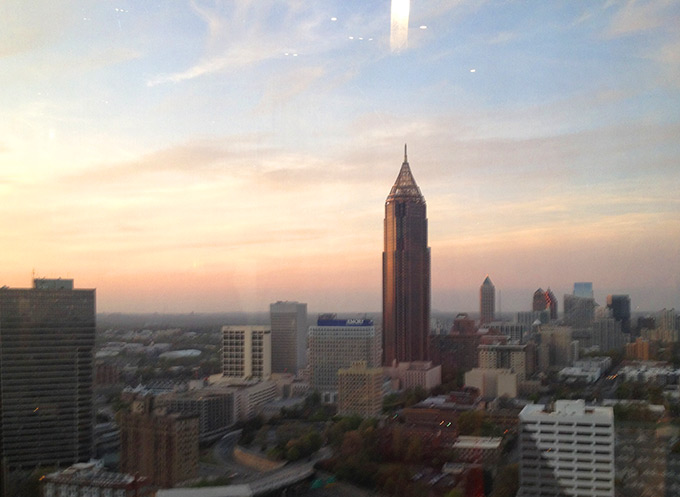 Twilight view through the window from Nikolai's Roof Restaurant, top floor of the Atlanta Hilton.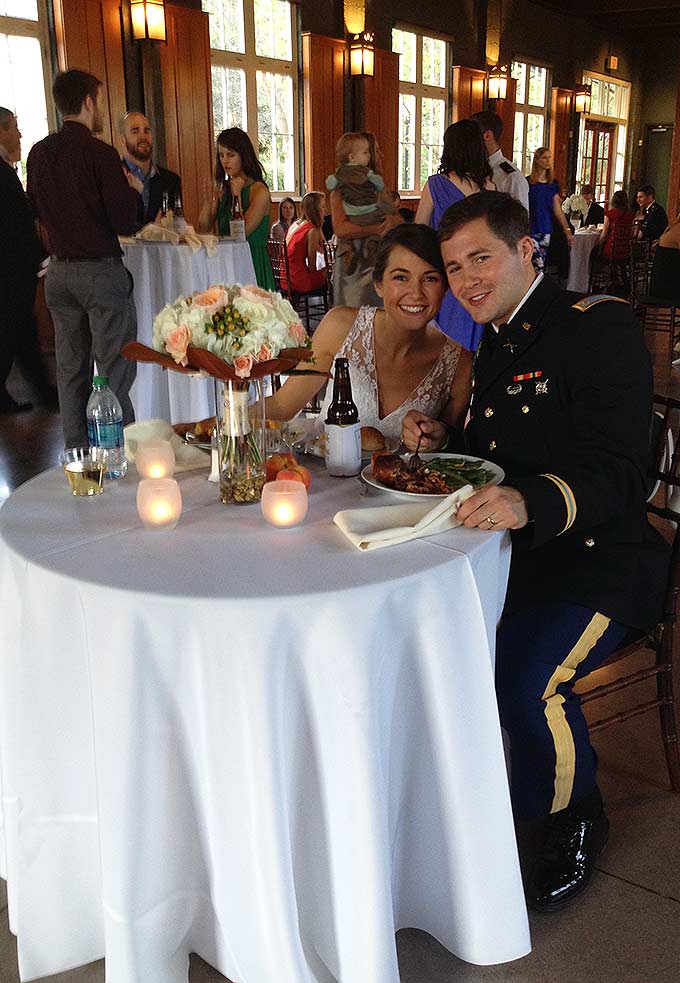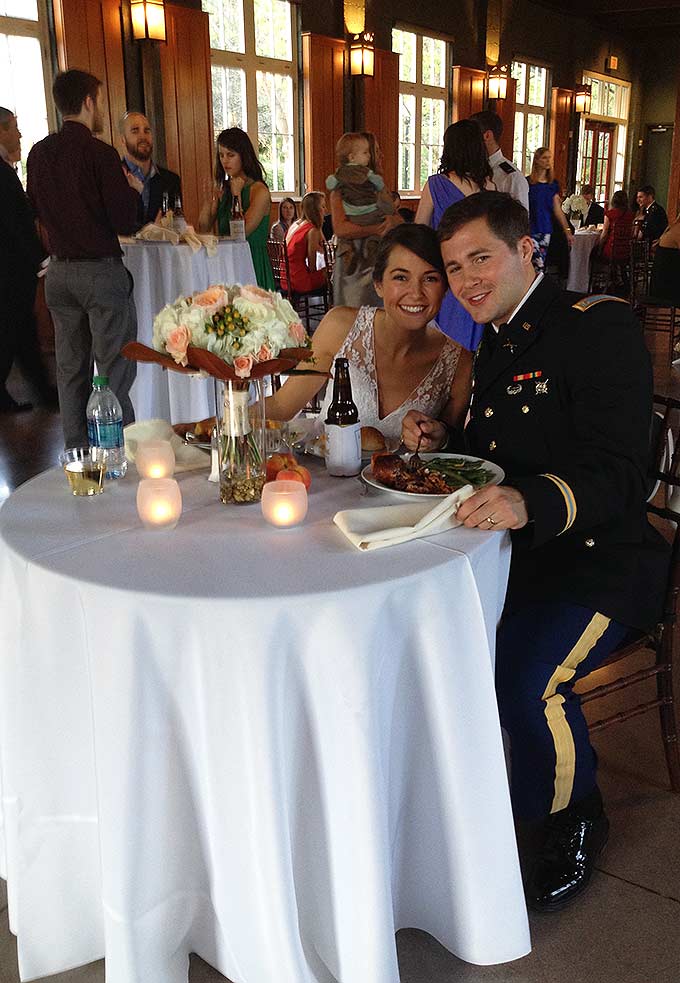 So proud of this gorgeous bride we've known since age three, and her dashing groom.
Sunday morning church at Covenant was short and sweet. And then a quick Easter dinner with old friends on our return trip to the airport. Seems there's only time for hello and goodbye hugs on these infrequent visits back to South Carolina, our second home. And many of you we didn't get to see at all, our loss.
Love and miss you, dear friends. So thankful it's never goodbye. Just until we meet again, the next time we're South of the Mason Dixon. (Or you could always venture north!)
Until then,
XO
You may also enjoy: Another World