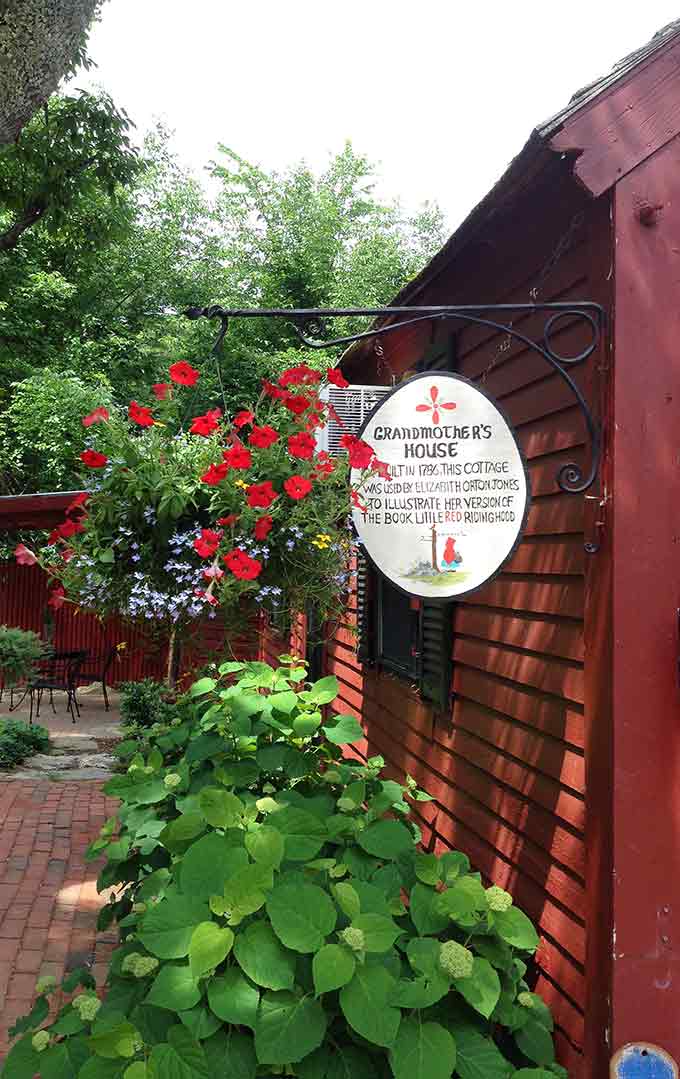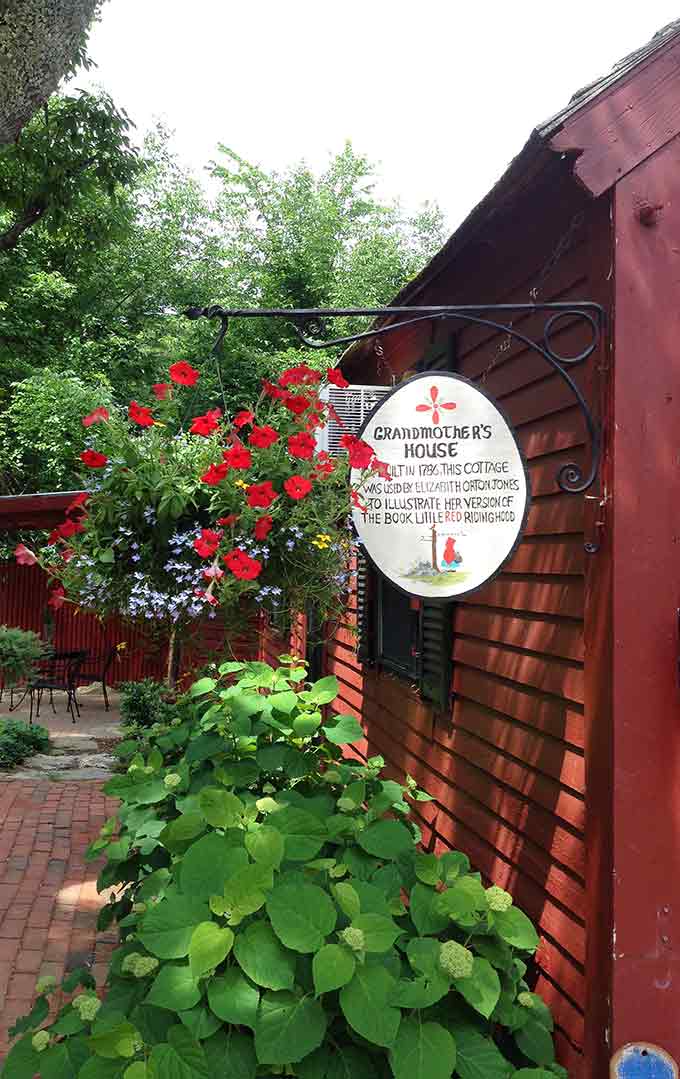 I've been waiting my whole life to write this post. Feels like it anyway. If there's one place I adore in all of New England and want the world to know about, it's Pickity Place in Mason, NH. (!)
It's a restaurant, but also a destination. And even more so an experience. Quaint. Historic. Charming. Gourmet. Enchanting. This is Pickity Place.
In their own words:
"Since 1786 our quaint little red cottage has graced the hills of southern New Hampshire, seemingly untouched by time. The enchanting cottage was chosen by Elizabeth Orton Jones as the model for her illustrations in Little Red Riding Hood (Little Golden Books, 1948).
Today it is a mecca for gardeners, foodies and anyone looking for inspiration and relaxation. You will still find our hilltop hideaway at the end of the winding dirt road. Lighten your spirit as you step out of your world and into ours. Welcome to Pickity Place."
On our field trip today, we'll enter the cottage, check out Grandma's room as we wait to be called for our seating. Then a coursed, gourmet lunch. And finally an explore of the gardens and shopping at Pickity Place. So let's go!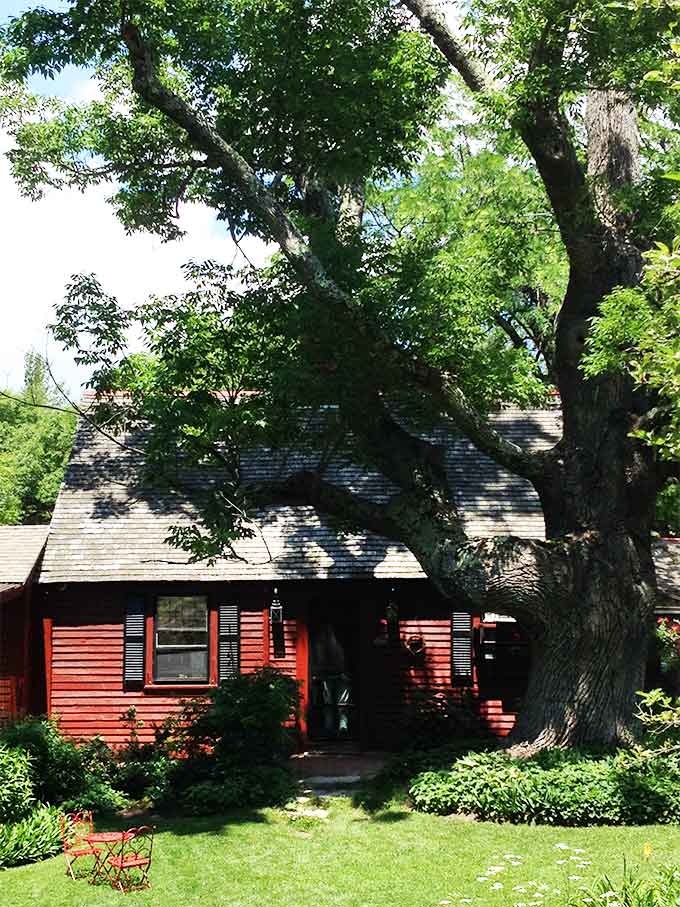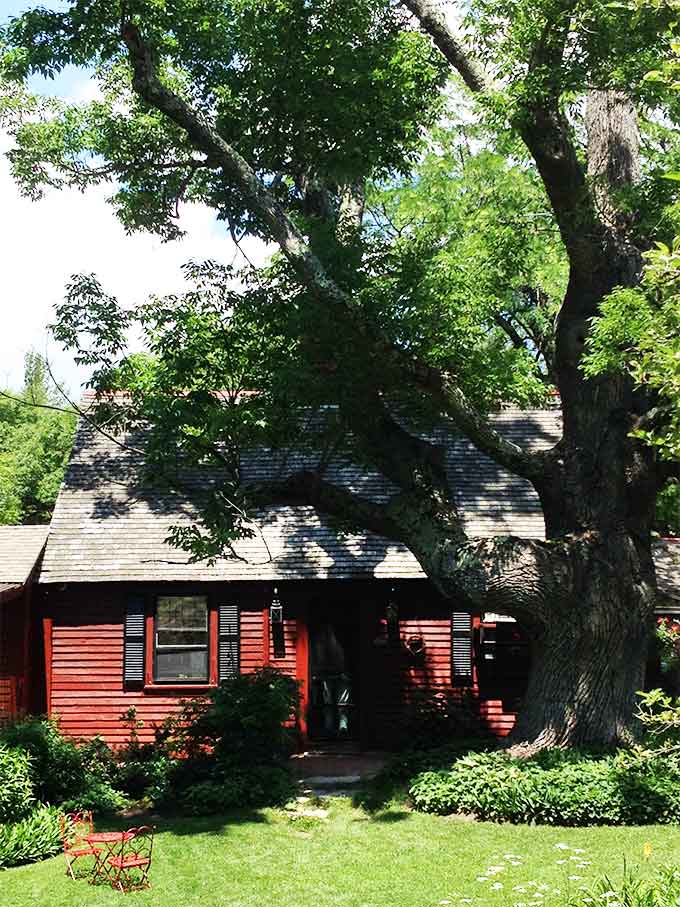 Pickity Place, where time stands still…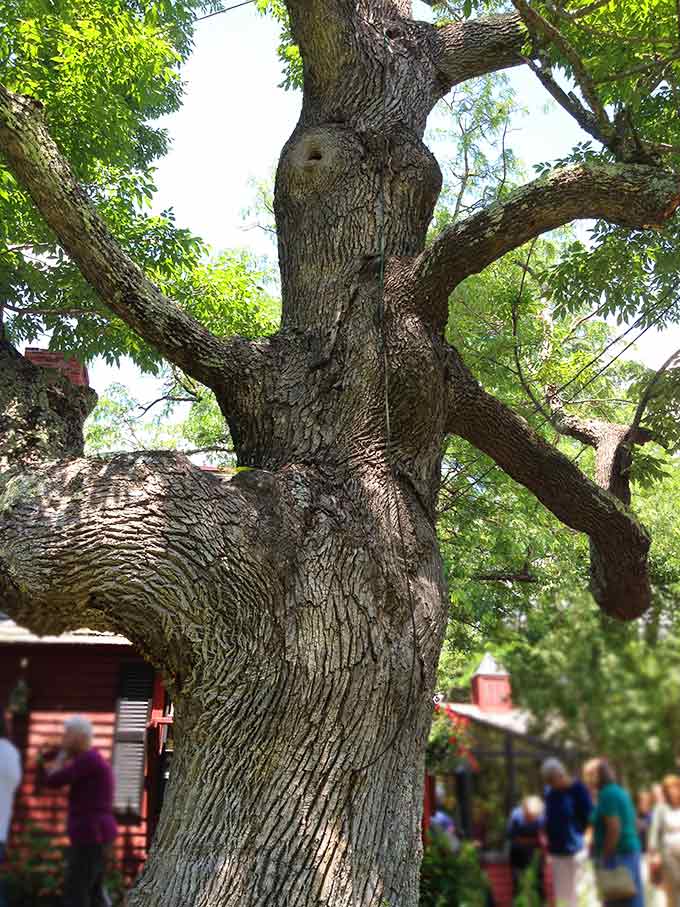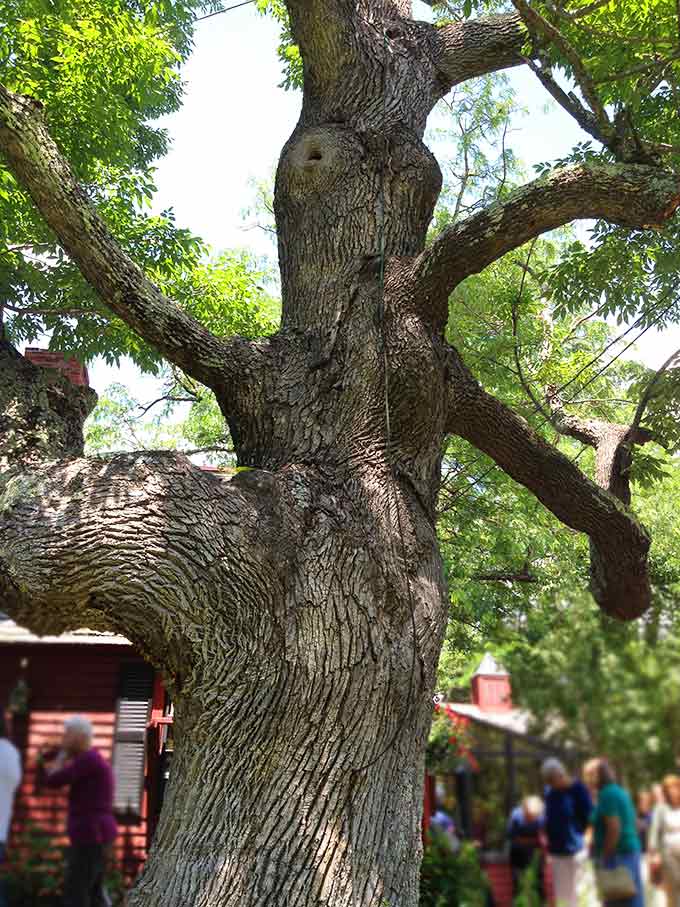 Can only imagine how ancient this gnarly white ash tree is, right outside the restaurant entrance.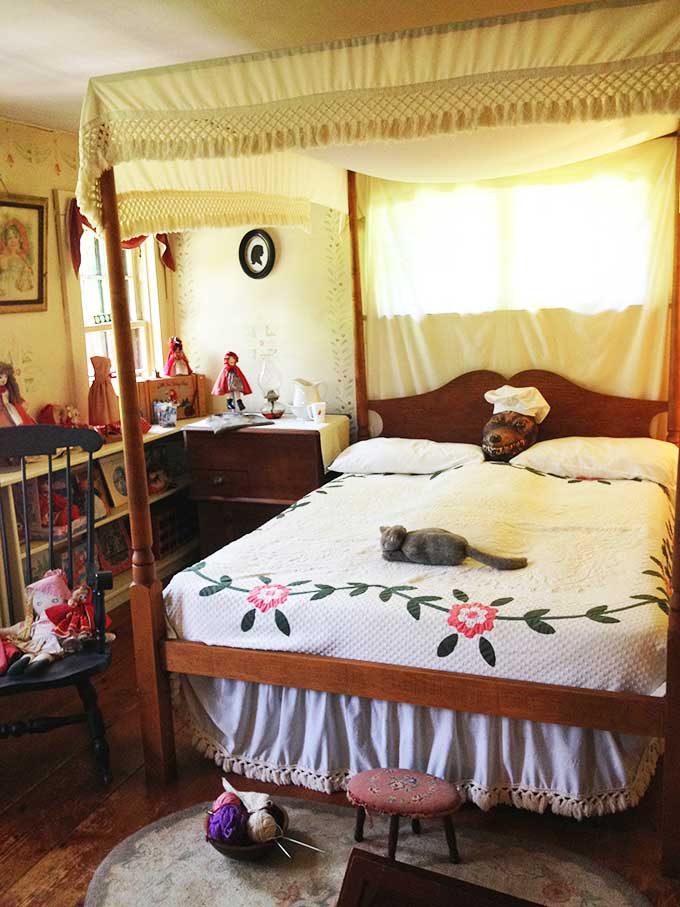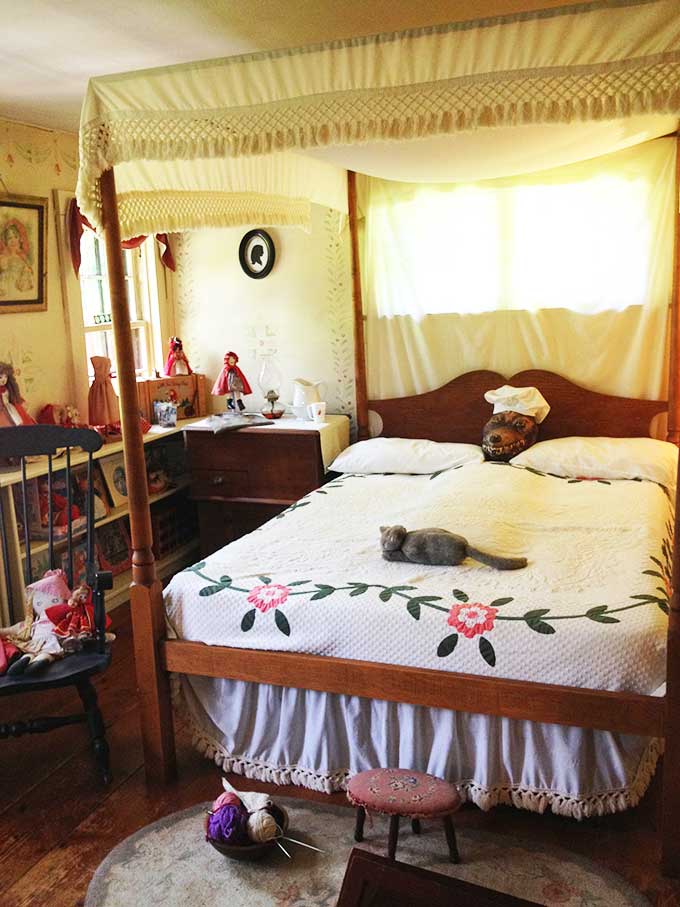 While waiting in the quaint reception area, sneak a peek of WHO is occupying Grandmother's bed! (Suspiciously, no sign of Grandmother.)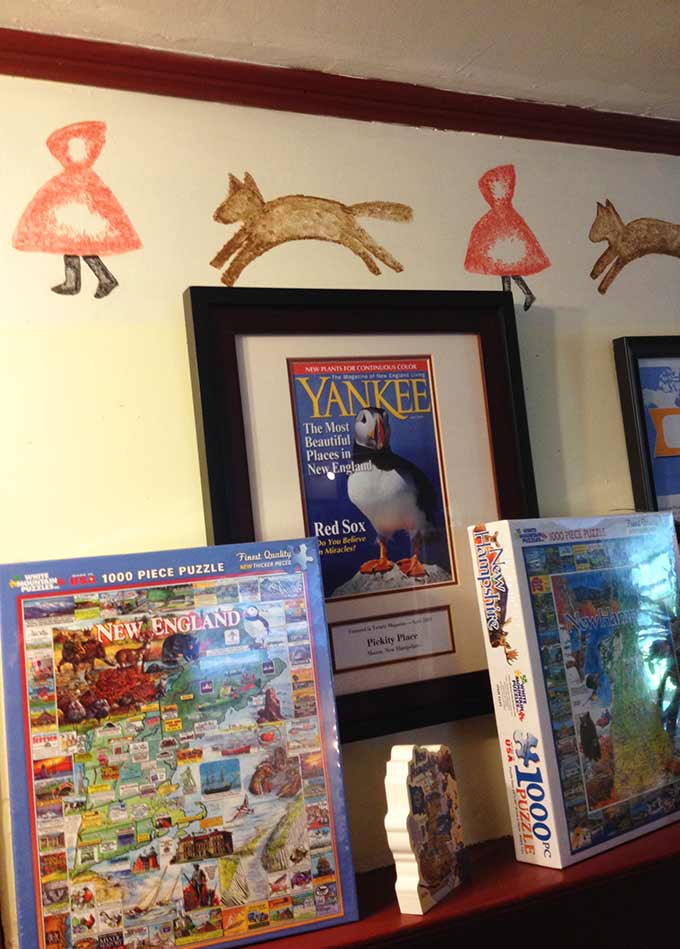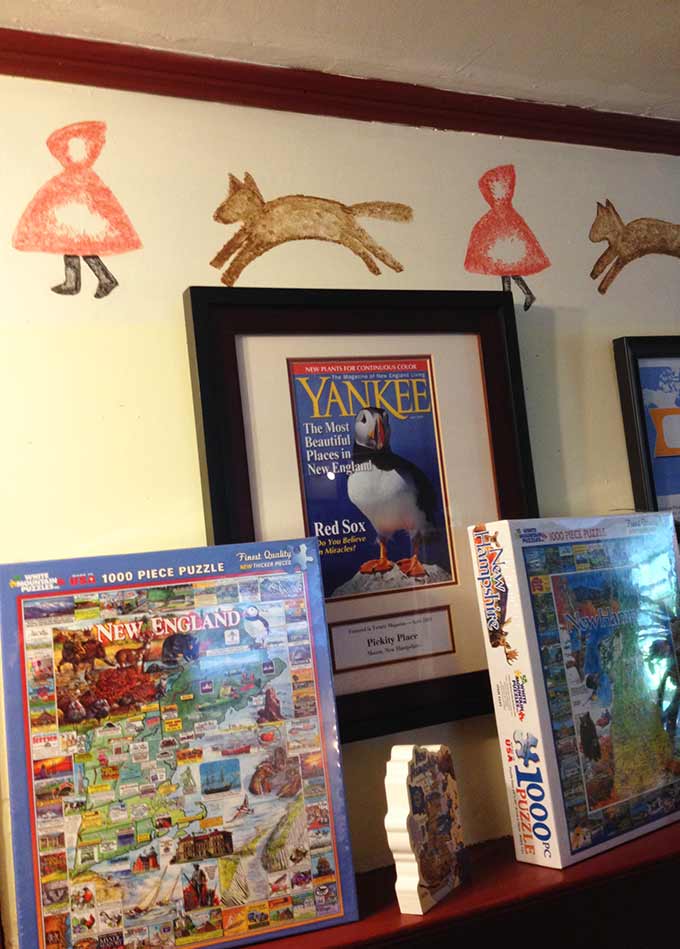 I've always loved the stenciling in the parlor waiting area! Pickity has been featured in countless publications including Yankee Magazine and is an award-winning restaurant!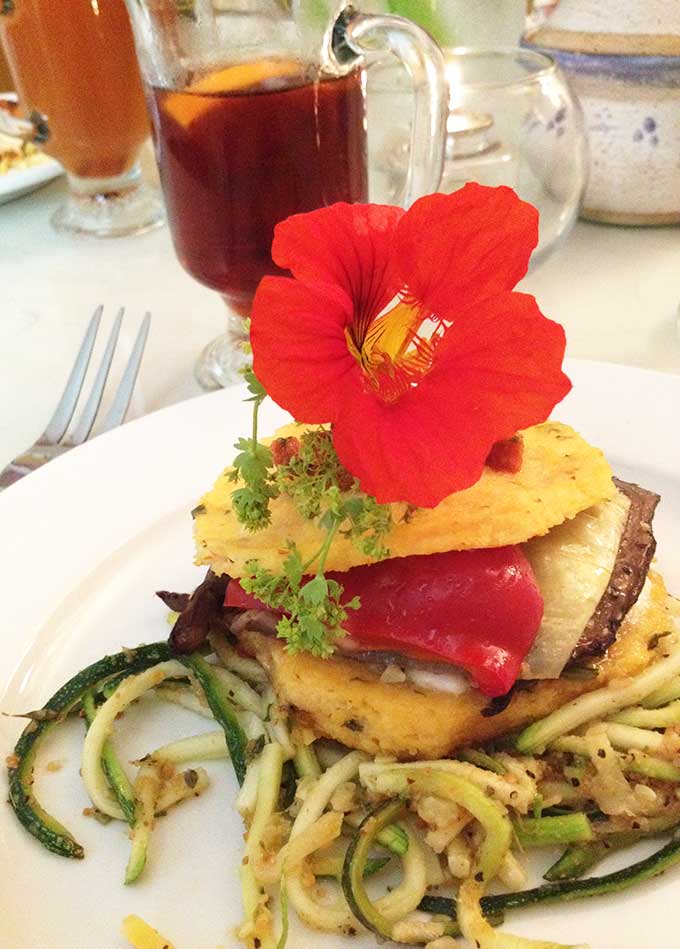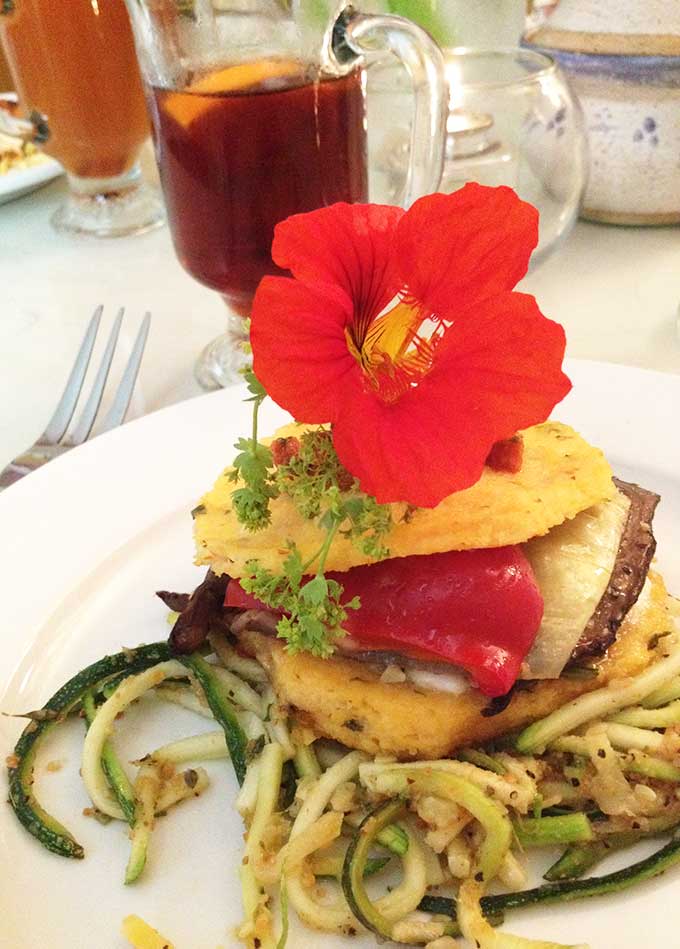 "Our 5-course gourmet luncheon draws guests back to Pickity Place time after time. From appetizers to dessert, the delightfully different luncheon dishes are accented with herbs and edible flowers grown and harvested from our very own culinary garden, served in a quaint, comfortable atmosphere.
Our menu changes each month and we serve at three private seatings each day: 11:30, 12:45 and 2:00. The dining room is open seven days a week and reservations are advised to assure a table. "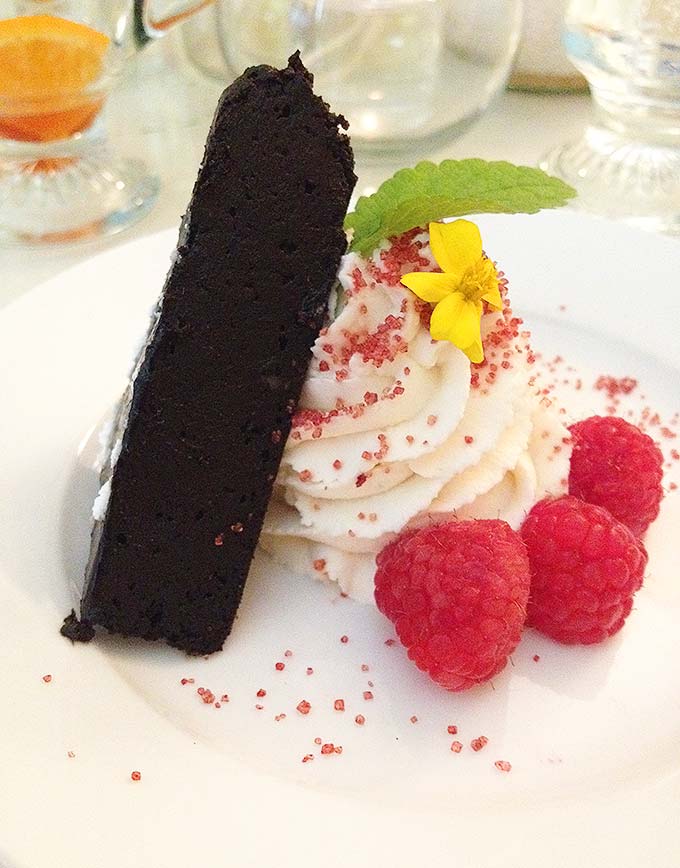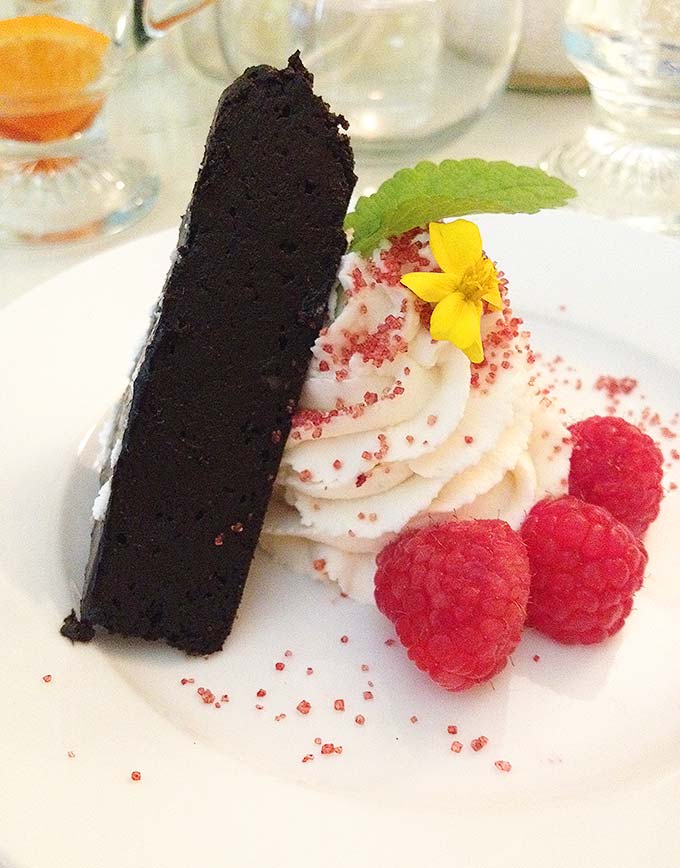 My five course gourmet herbal luncheon included this decadent flourless chocolate brownie dessert!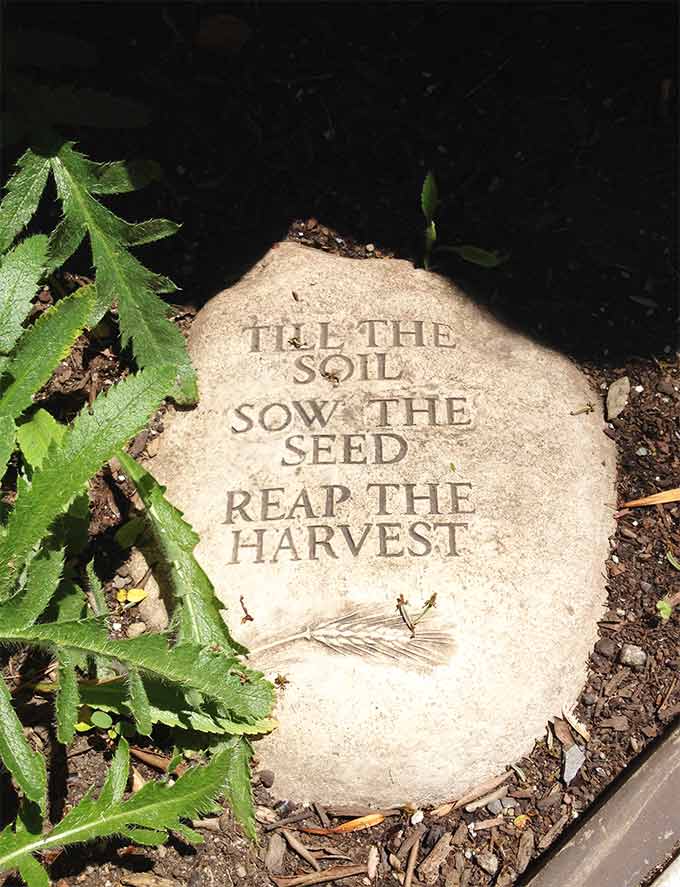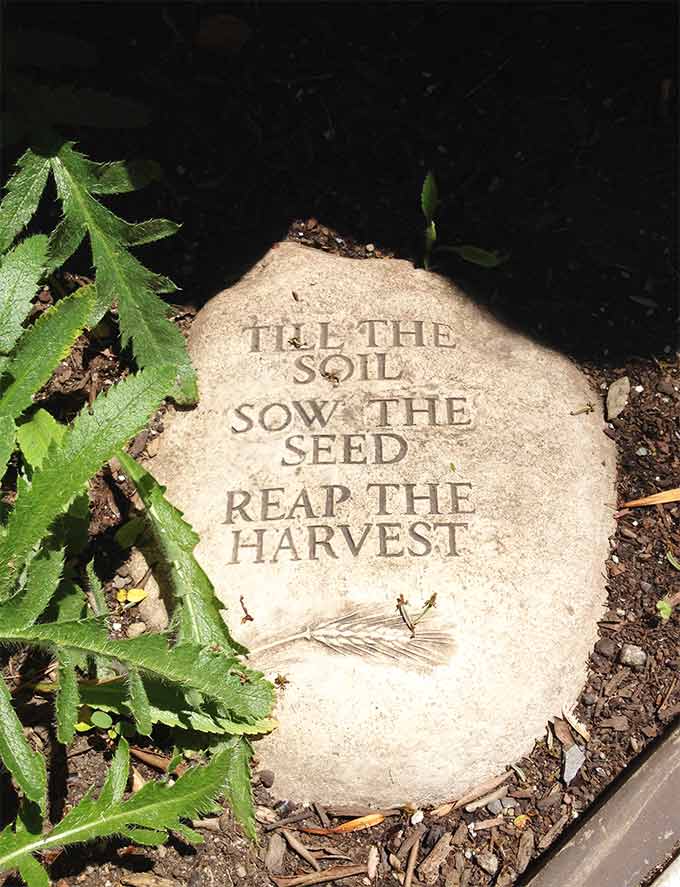 Time to walk the beautiful grounds, see what we can see…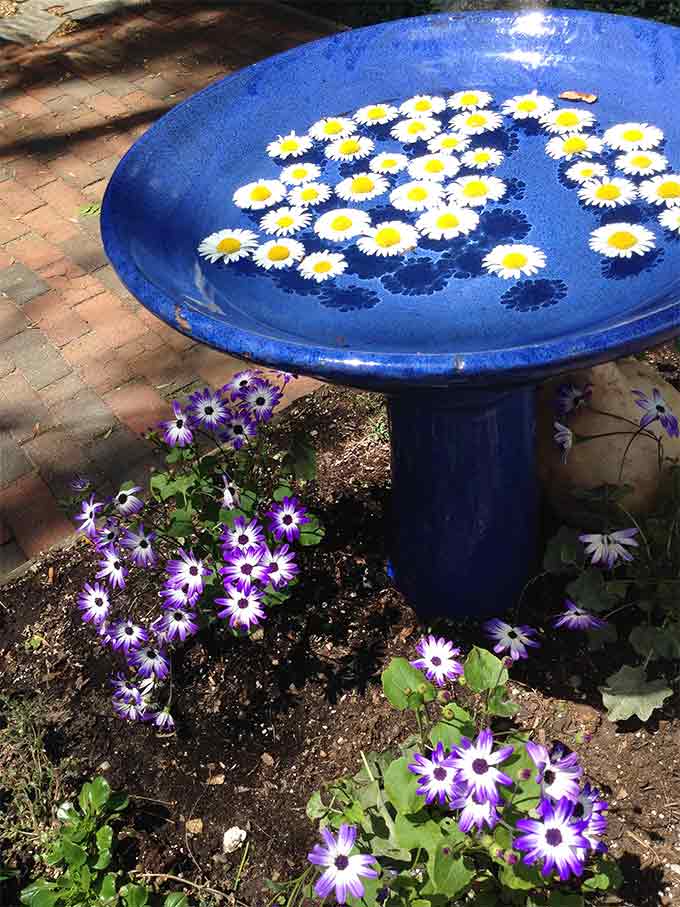 Cheerful, bright colors everywhere you look…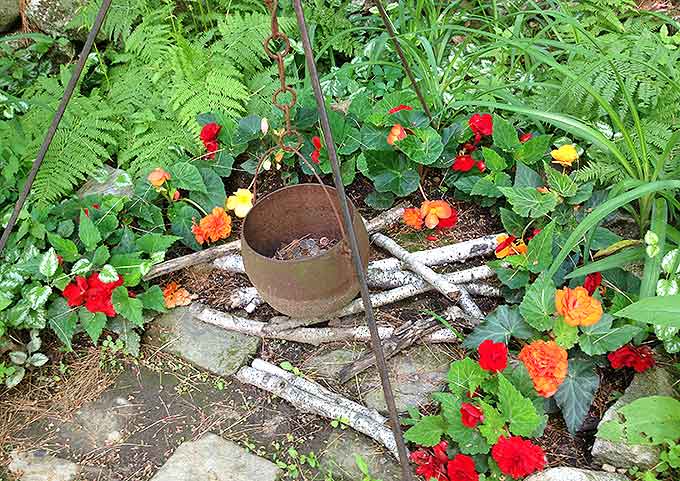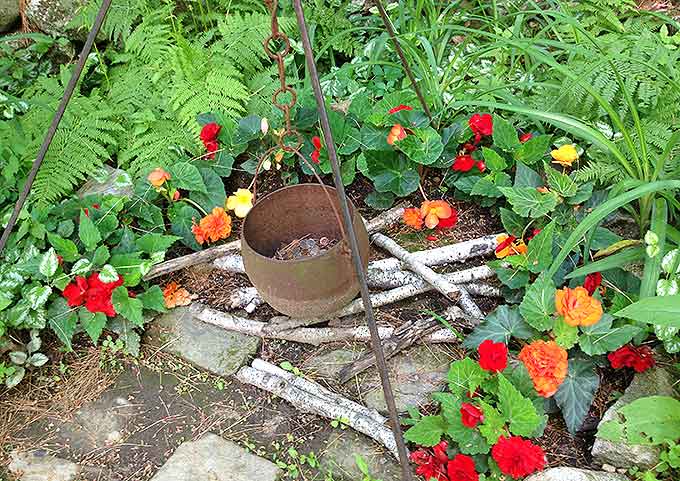 This little vignette was in the front gardens…..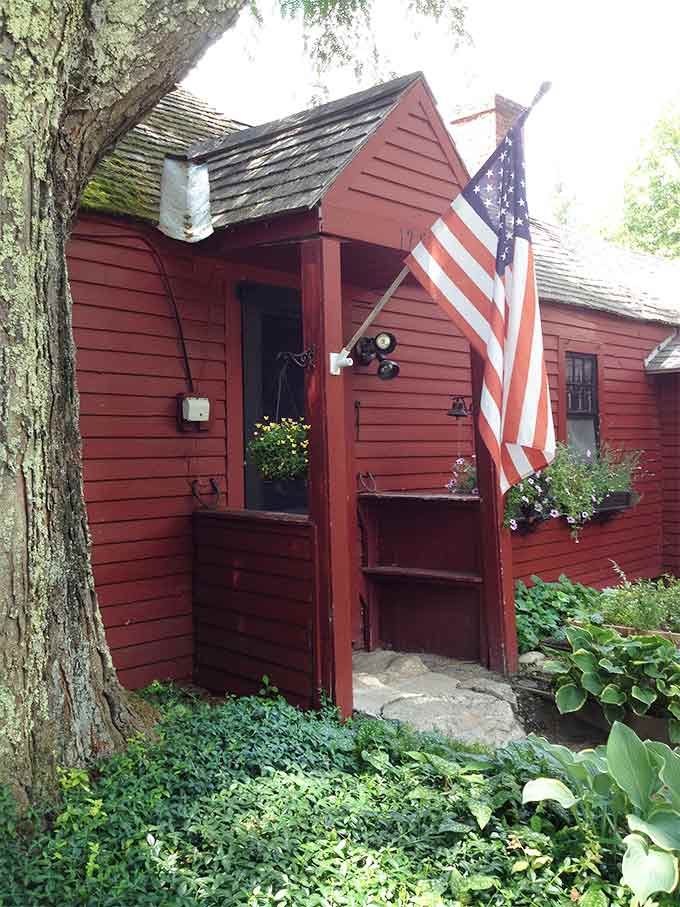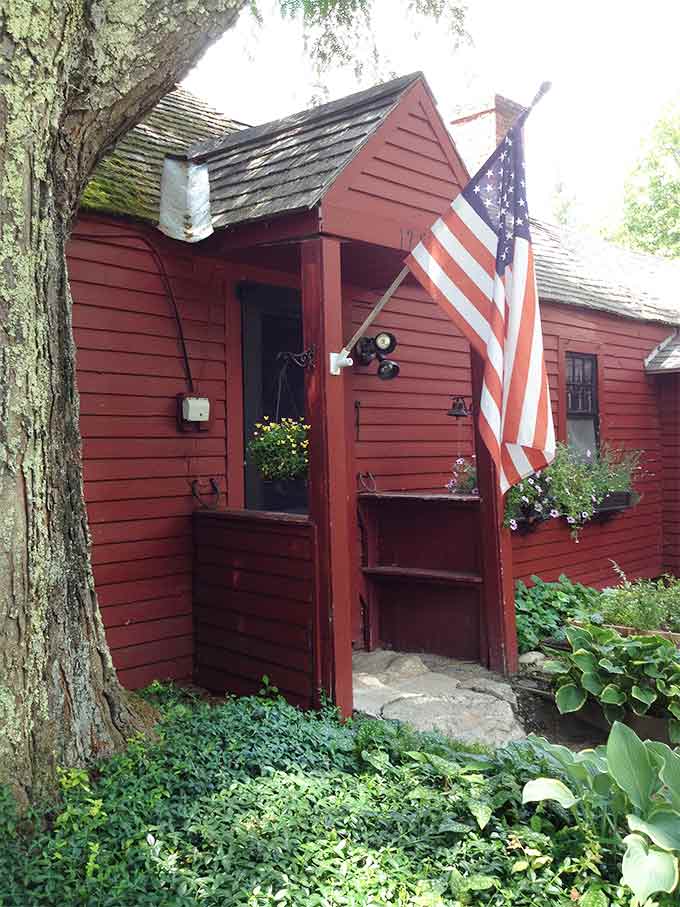 Now we're passing the kitchen entrance… 1786 is hiding behind the flag.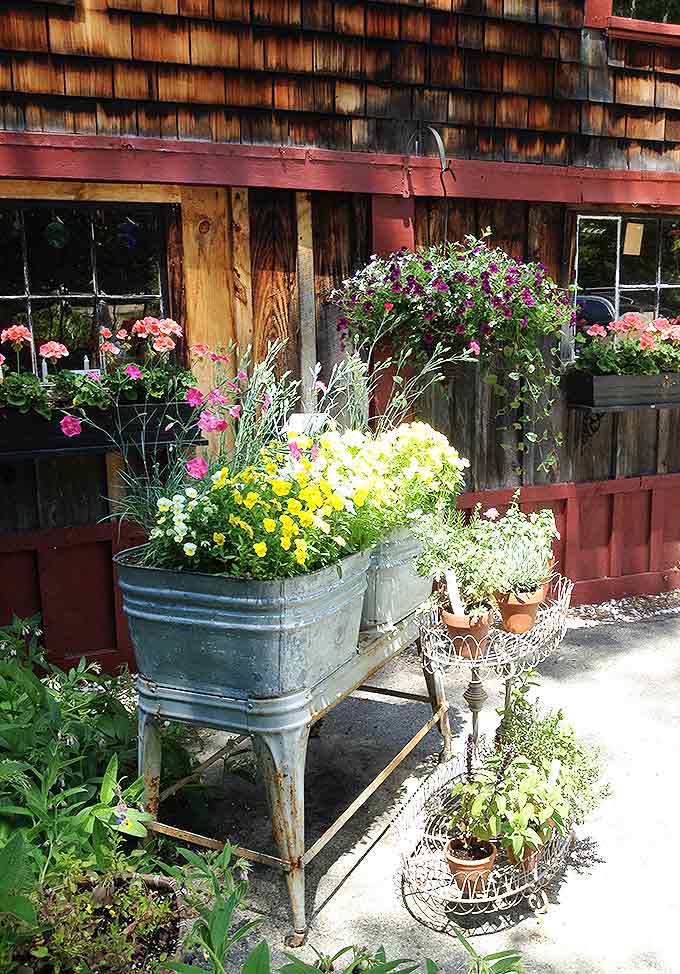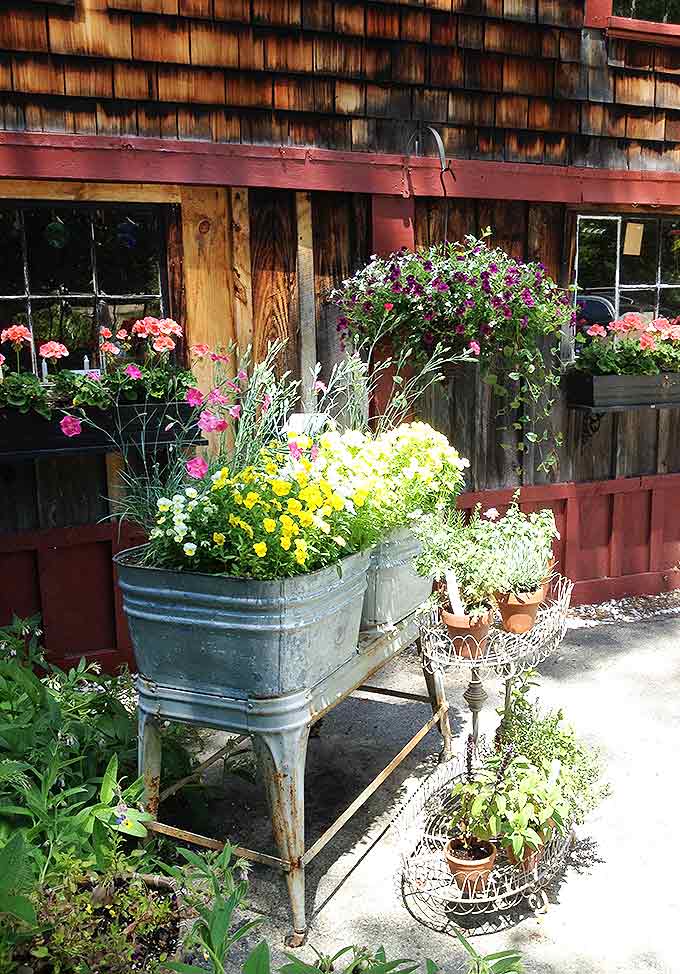 Straight ahead is a lovely little gift shop chock full of NH-made artisan items…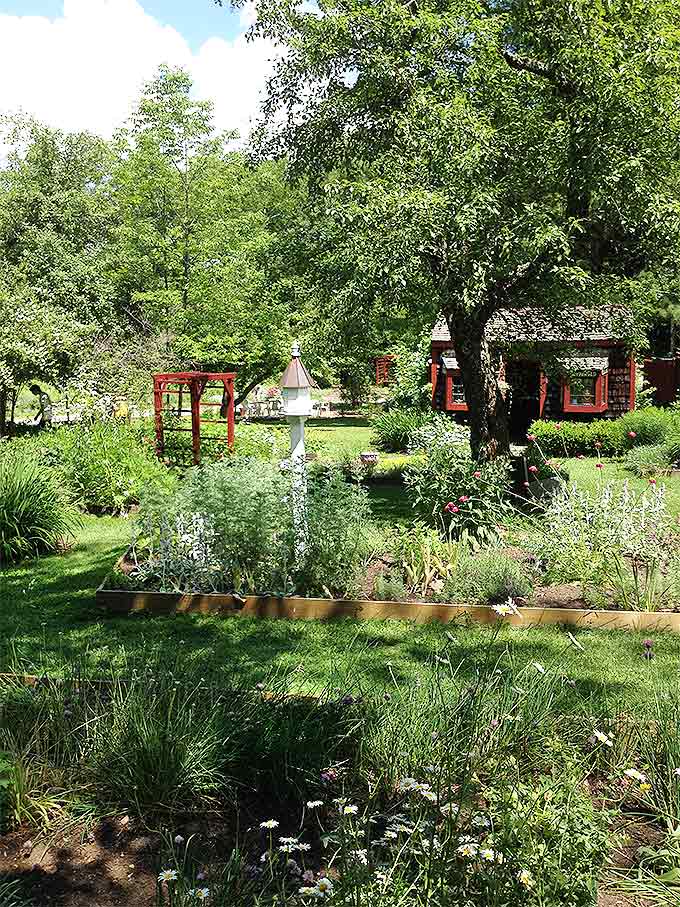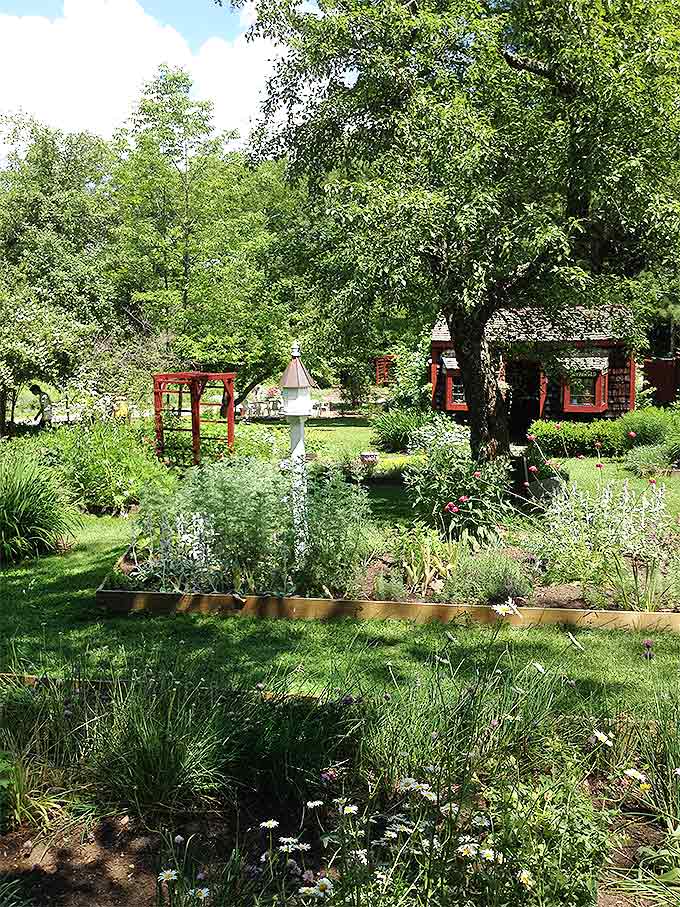 Check out the gardens as we follow the little stone pathway down to the herb shop…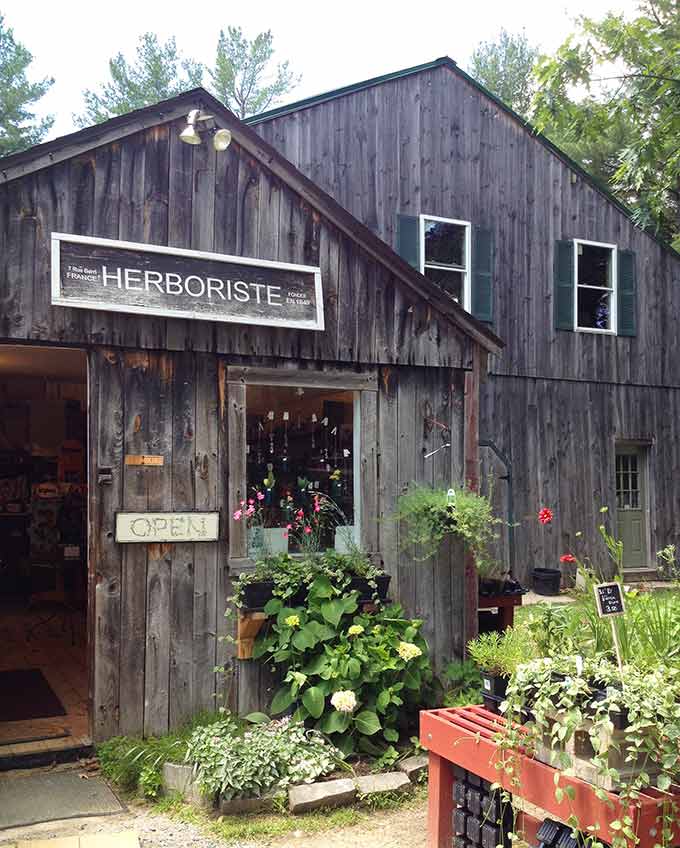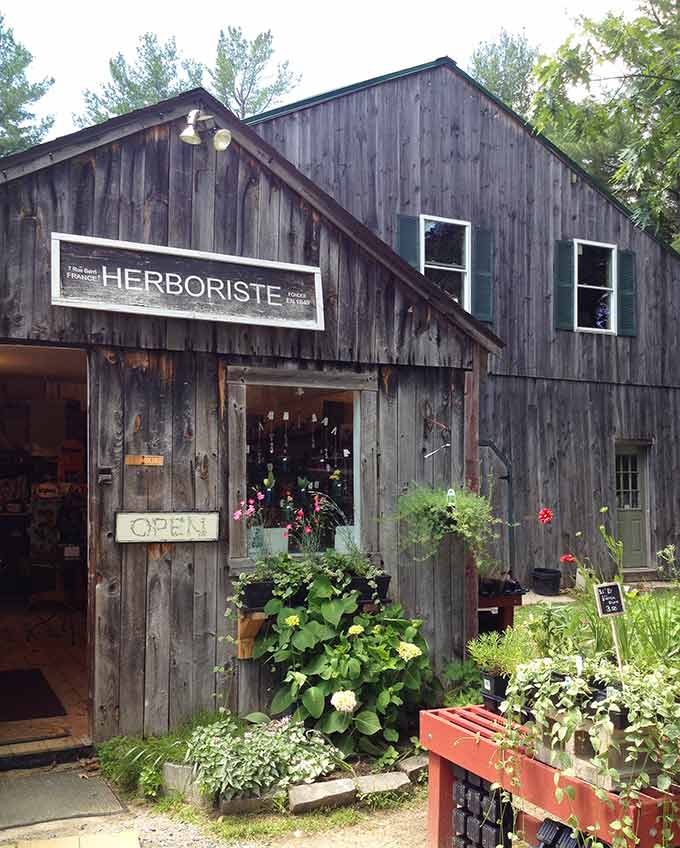 You'll find every herb and flower imaginable as well as one-of-a-kind wind chimes, fairy houses and bird houses…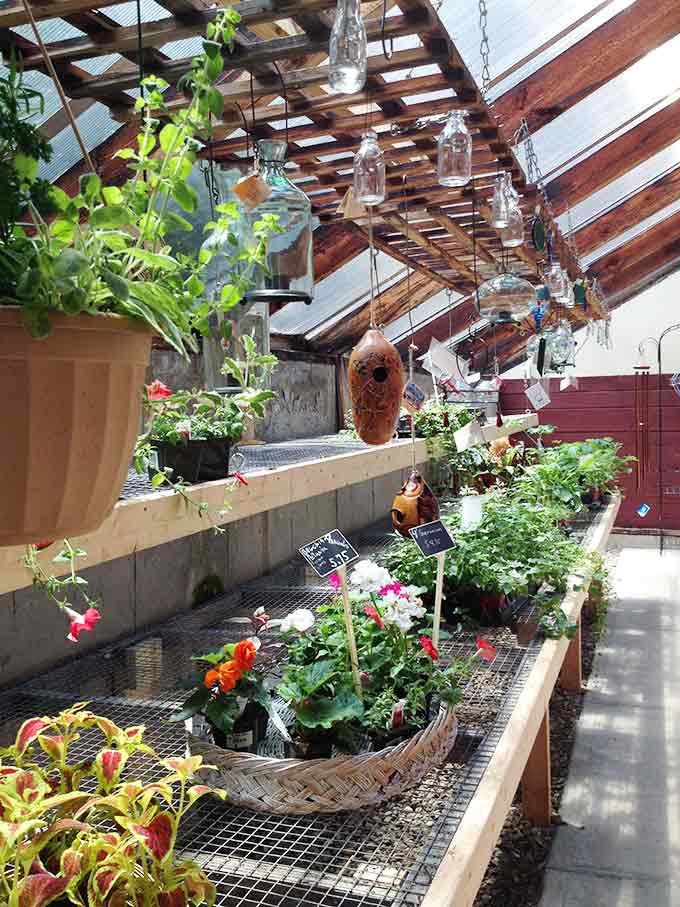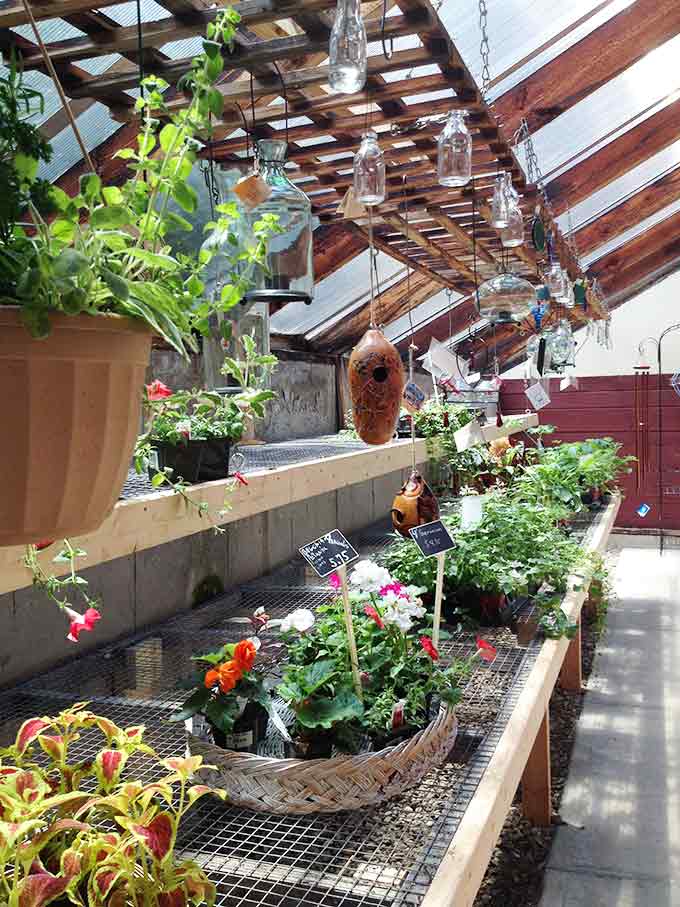 It smells heavenly in this delightful little greenhouse…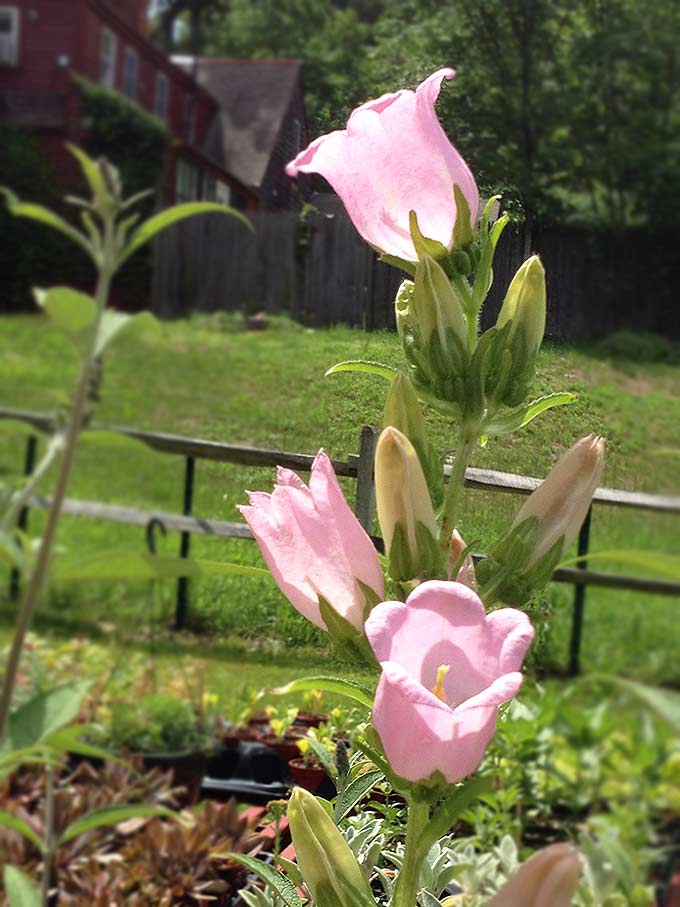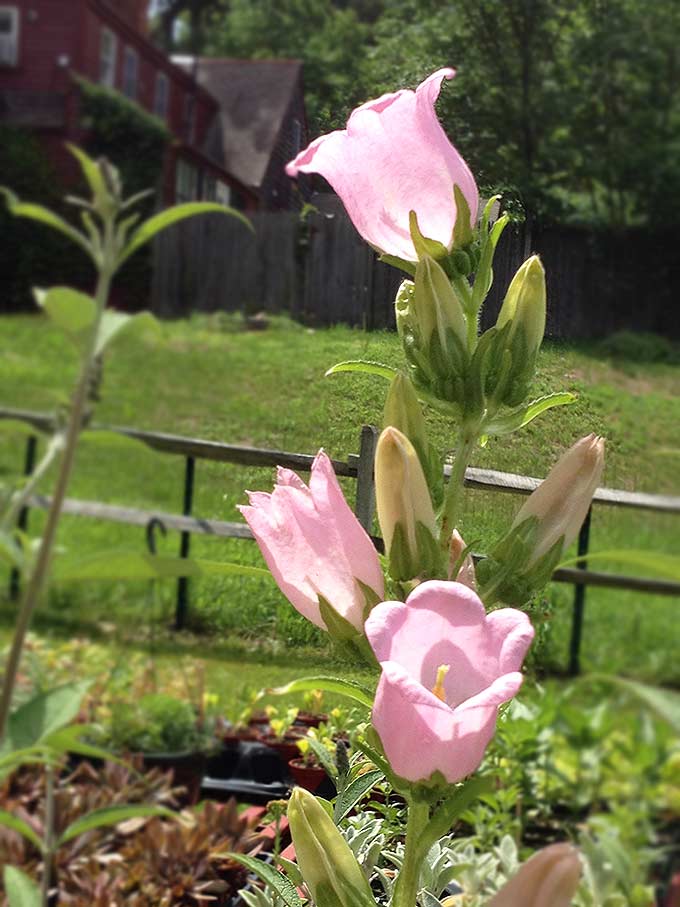 I was smitten with these gorgeous Canterbury Bells that now reside in my garden!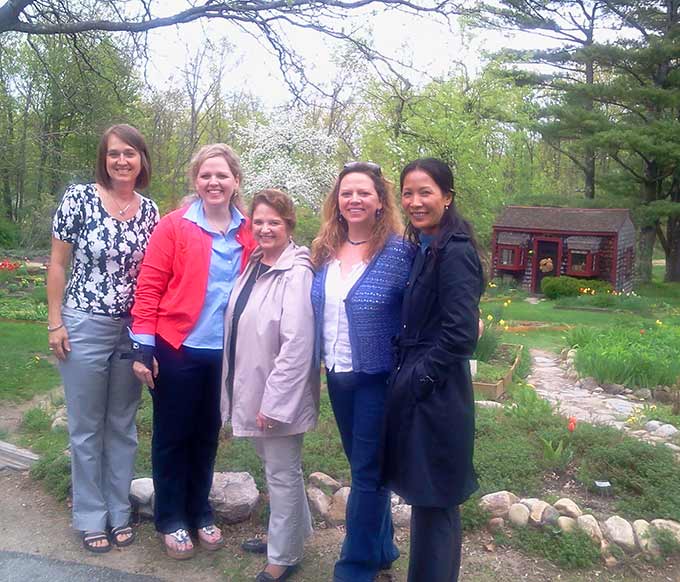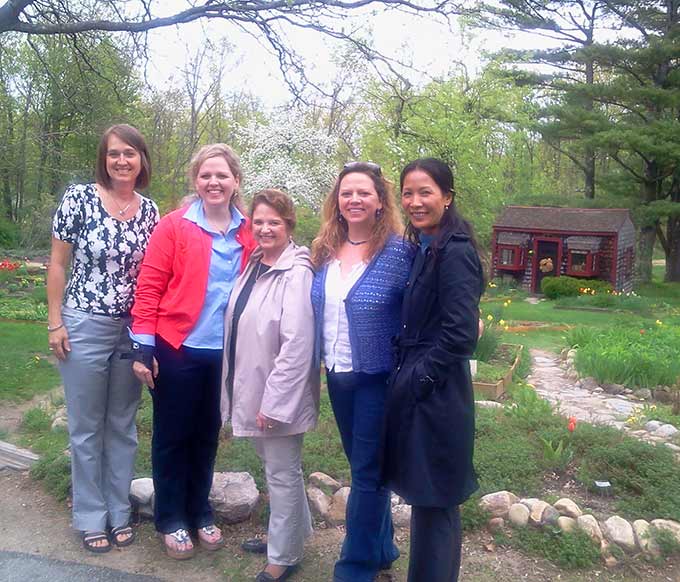 A fun time celebrating Mother's Day several years ago at Pickity Place with some great moms…my mom, sister and sister-in-laws…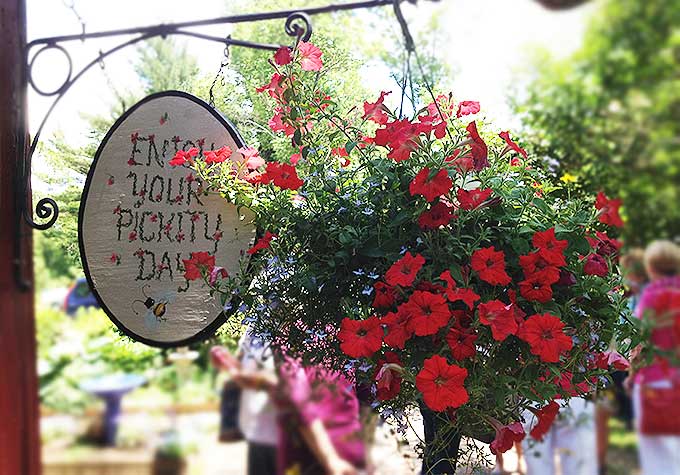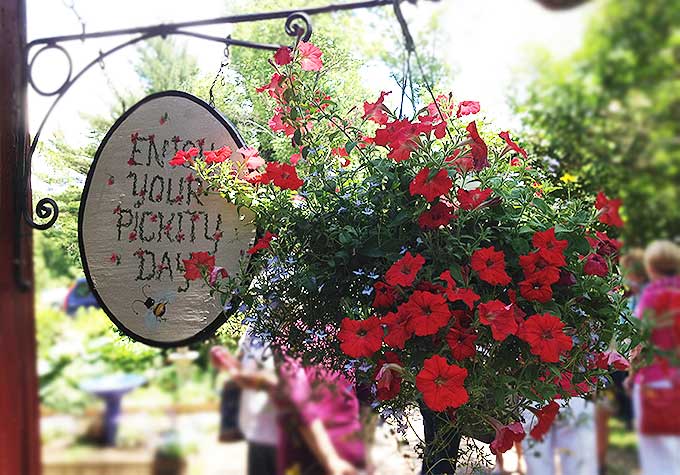 Pickity Place is the perfect way to celebrate a special occasion or just for a delightful change of pace. If you've never visited Pickity Place, you're in for a real treat. Add it to your bucket list, you won't be disappointed.
Other classic New England destinations: Bedford Village Inn and Simon Pearce Glass