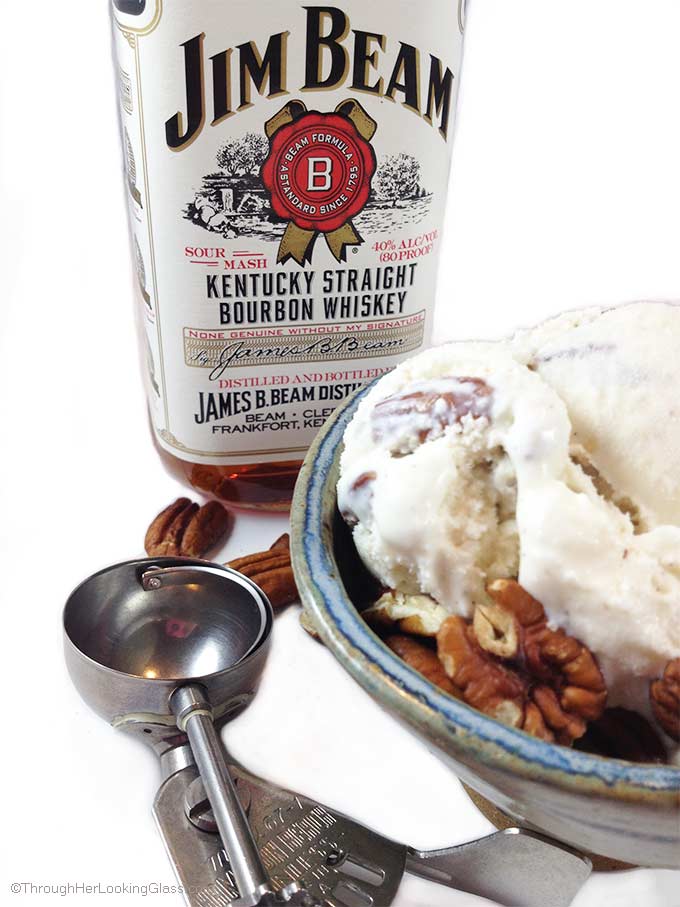 I was chatting on the phone with a friend recently. She told me she was busy in the kitchen. Busy doing WHAT? (Nosy me.) Making peach jam, jalapeño pepper jelly and Jim Beam Toasted Pecan Ice Cream. (What a slacker. ) And whoaaa. Come again? I'd never heard of that flavor of ice cream deliciousness before. So she told me how easy it was to make. And I tried it today. And she spoke truth. It took about ten minutes to make and then I let it harden in the freezer for about six hours. Not to mention it tastes absolutely divine.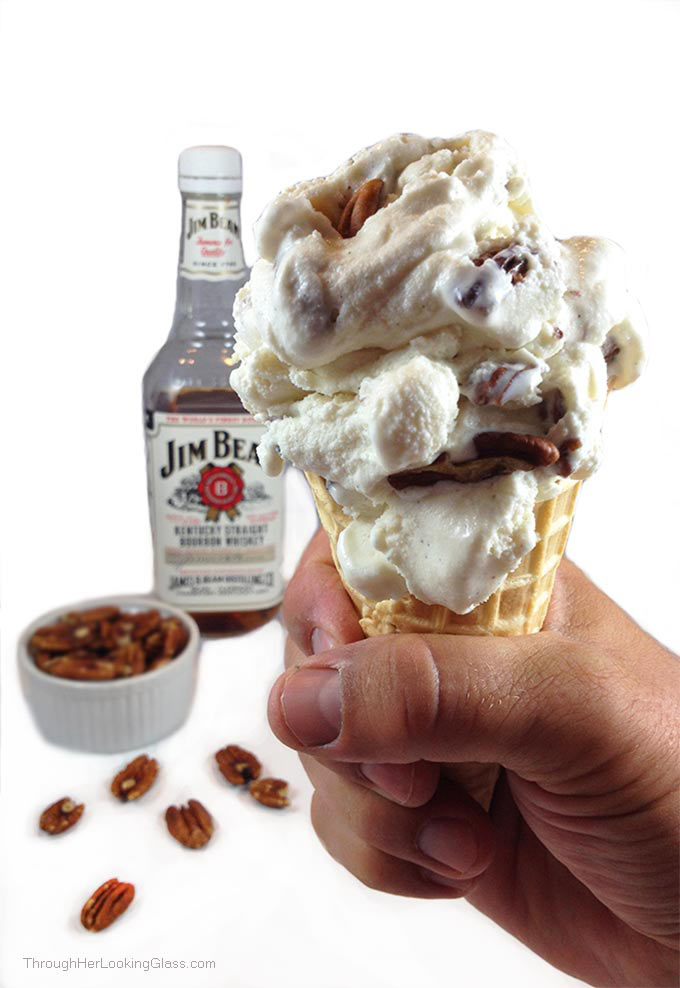 This is one of the easiest, most sophisticated ice cream flavors you'll ever make. It's rich and has just enough bourbon to give a little kick, but still freezes hard enough for scooping. Just three ingredients for this quick ice cream and you'll be smiling too: store bought vanilla bean ice cream, pecans, Jim Beam bourbon.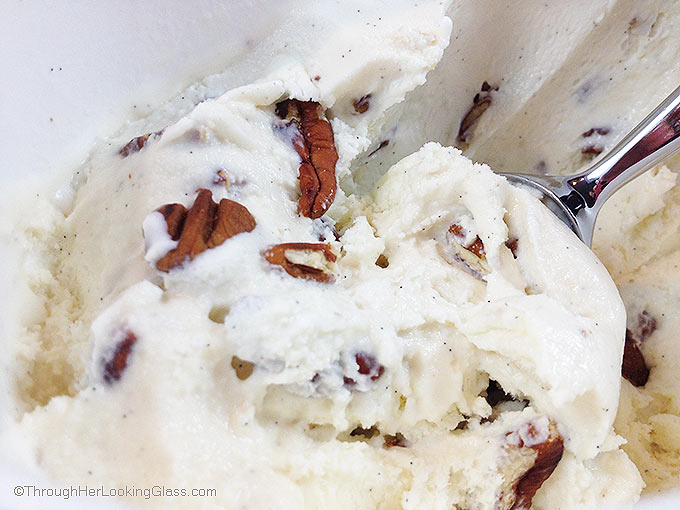 Toast the pecans on the stovetop, then cool.  Soften the ice cream just enough to stir in the bourbon and pecans. Freeze for 6 hours or until hard enough to scoop. This ice cream is perfect packed in a waffle cone and heavenly with Fresh Peach Pound Cake. (Just sayin'.) Hope you love this delicious ice cream!

Allie Taylor
Yields 1
Jim Beam Toasted Pecan Ice Cream
The easiest, most sophisticated ice cream flavor you'll ever make. Three ingredients: pecans, bourbon & vanilla bean ice cream.
7 minPrep Time
3 minCook Time
10 minTotal Time
Ingredients
1.5 quarts store-bought vanilla bean ice cream (6 cups)
scant 1/3 cup Jim Beam bourbon
1 cup shelled, whole pecans, divided
Instructions
Toast whole pecans in a skillet on the stovetop over medium heat 1-2 minutes until just turning golden.
Remove from heat (and pan) immediately to stop from over browning.
Cool pecans, then break or cut into large irregular pieces.
Soften vanilla ice cream and place in a mixing bowl, saving the ice cream container.
Stir in bourbon and 3/4 cup toasted pecans.
Repack into ice cream container.
Freeze for six hours or more until hard and scoopable.
Garnish with extra toasted pecans.
7.8.1.2
72
https://www.throughherlookingglass.com/jim-beam-pecan-ice-cream/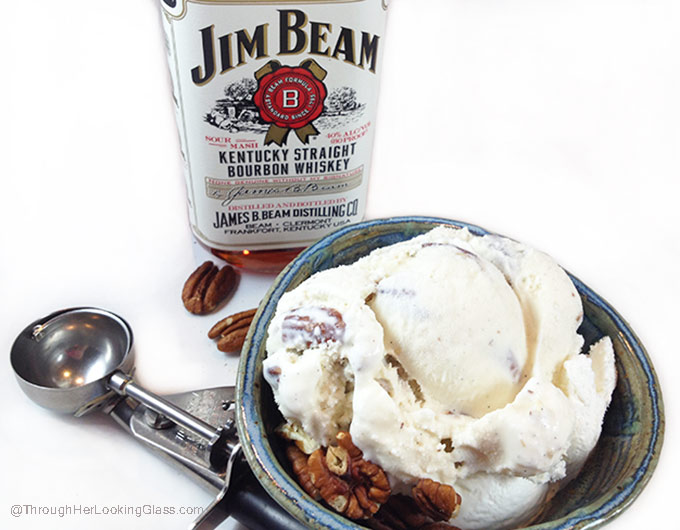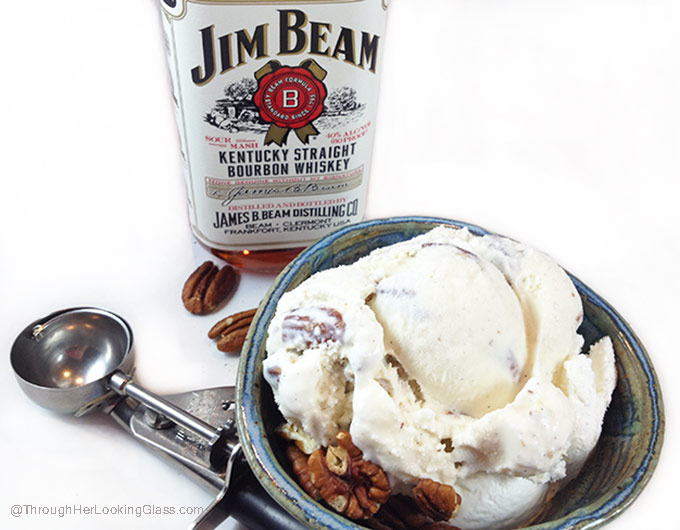 Jim Beam Toasted Pecan Ice Cream
You may also enjoy: Ben & Jerry's Cherry Garcia Ice Cream