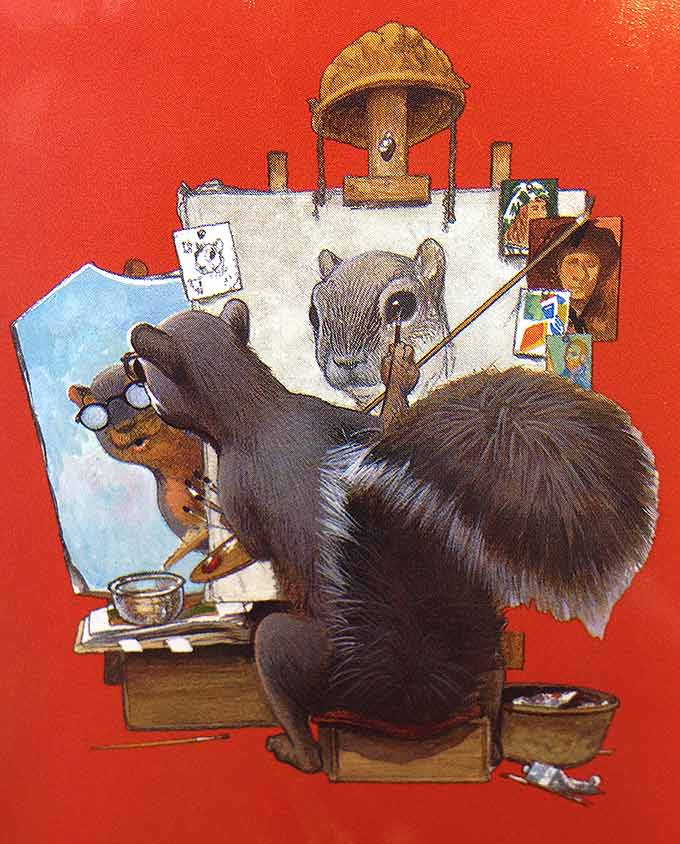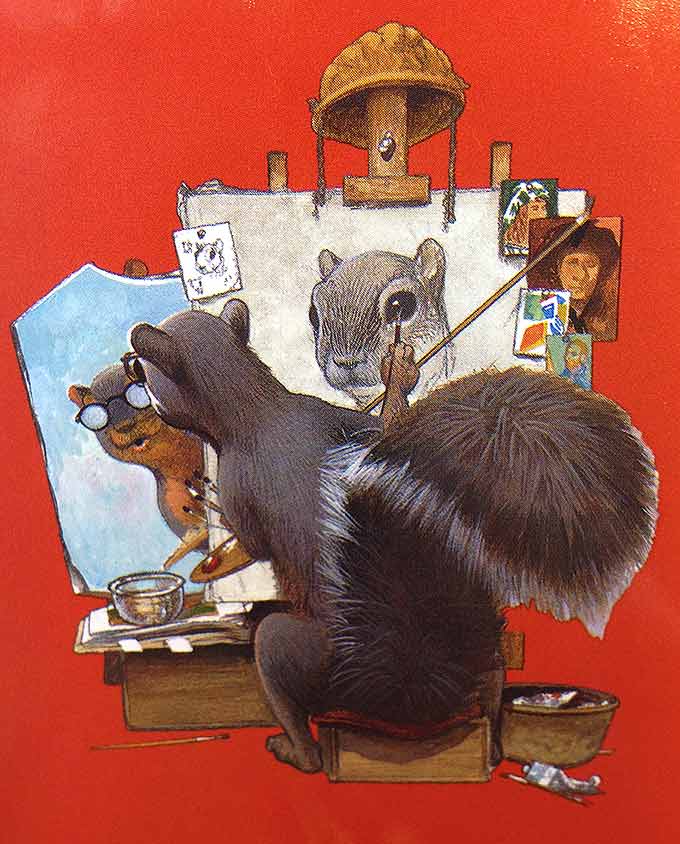 A squirrel that delights in visiting the Met, aspiring to open his own private art gallery? That would be Micawber. A fun picture book for kids ages 3-99, I gave Micawber to my favorite little artist Charlie, several years ago.
Micawber delights on several levels. Illustrator C. F. Payne's artwork is gorgeous and expressive. Payne's illustrations regularly appear in the Atlantic Monthly and Time magazine. Best-selling children's author and award winning actor John Lithgow writes the delightful, clever rhyming verse. He also authored The Remarkable Farkle McBride and Marsupial Sue.
Self-satisfied, smug, and exploding with personality, Micawber is a gleeful, ambitious squirrel residing in New York City's Central Park. He adores visiting the Metropolitan Museum of Art. Micawber aspires to become a famous artist, and concocts an elaborate, sneaky plan to do just that.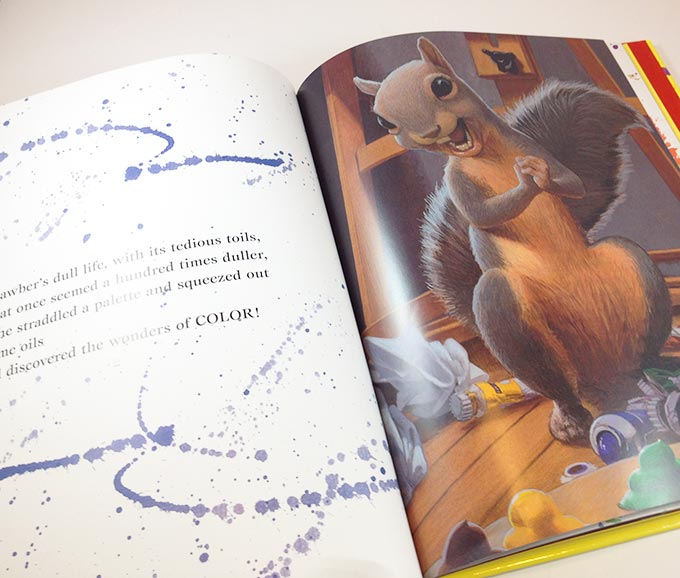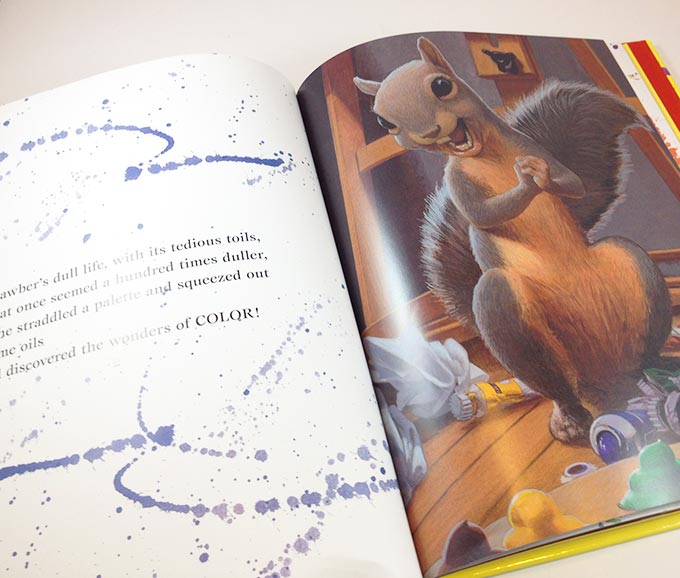 "Micawber's dull life, with its tedious toils,
All at once seemed a hundred times duller,
As he straddled a palette and squeezed out some oils,
And discovered the wonders of COLOR!"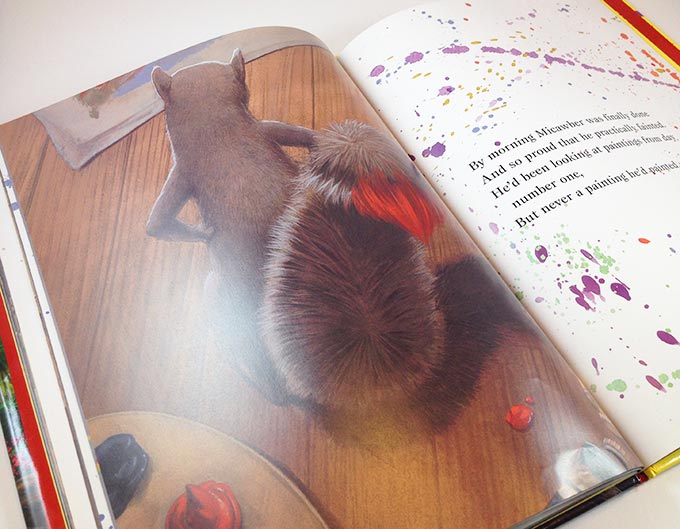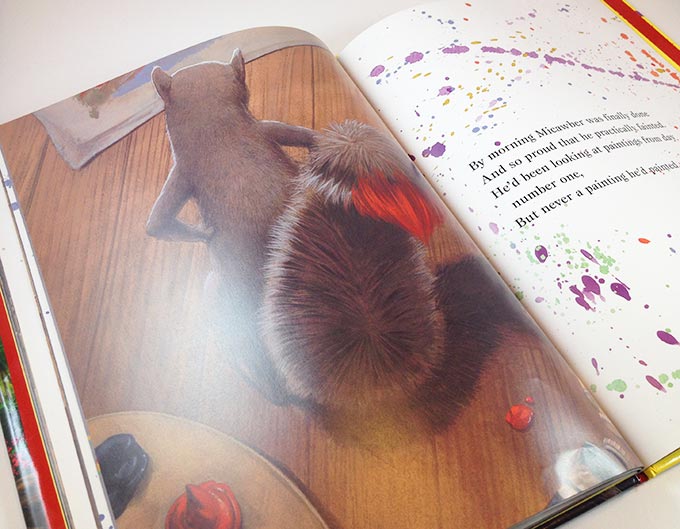 "By morning Micawber was finally done
And so proud that he practically fainted,
He'd been looking at paintings from day number one,
But never a painting he'd painted."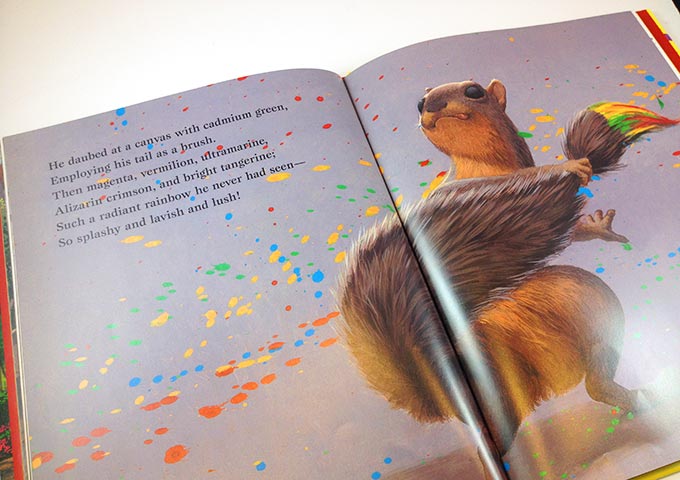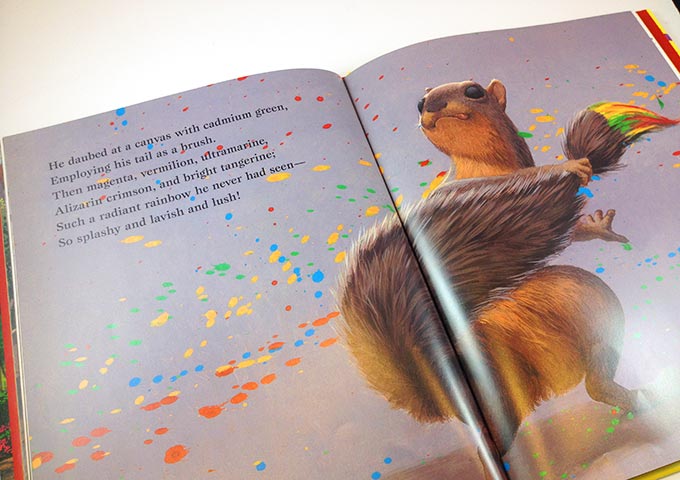 "He daubed at a canvas with cadmium green,
Employing his tail as a brush.
Then magenta, vermilion, ultramarine,
Alizarin crimson, and bright tangerine;
Such a radiant rainbow he never had seen-
So splashy and lavish and lush!"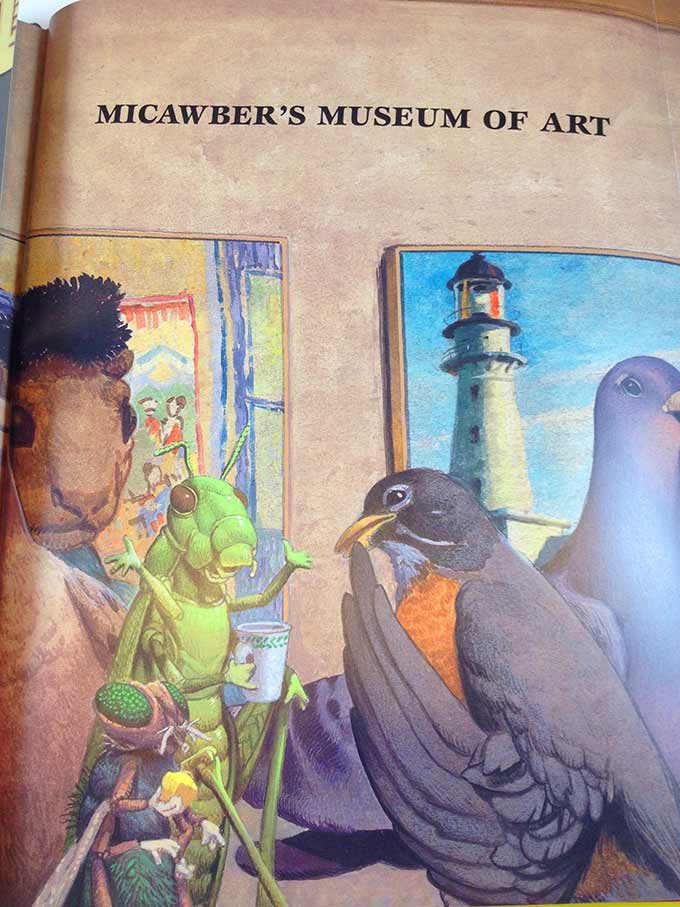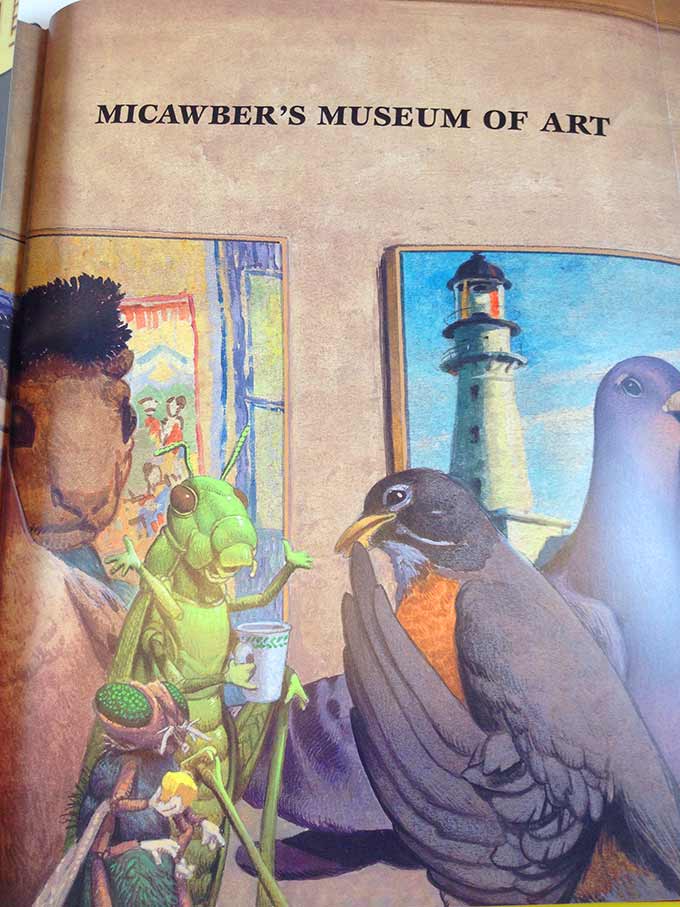 Micawber eventually opens his own art gallery in the old Carousel's cupola.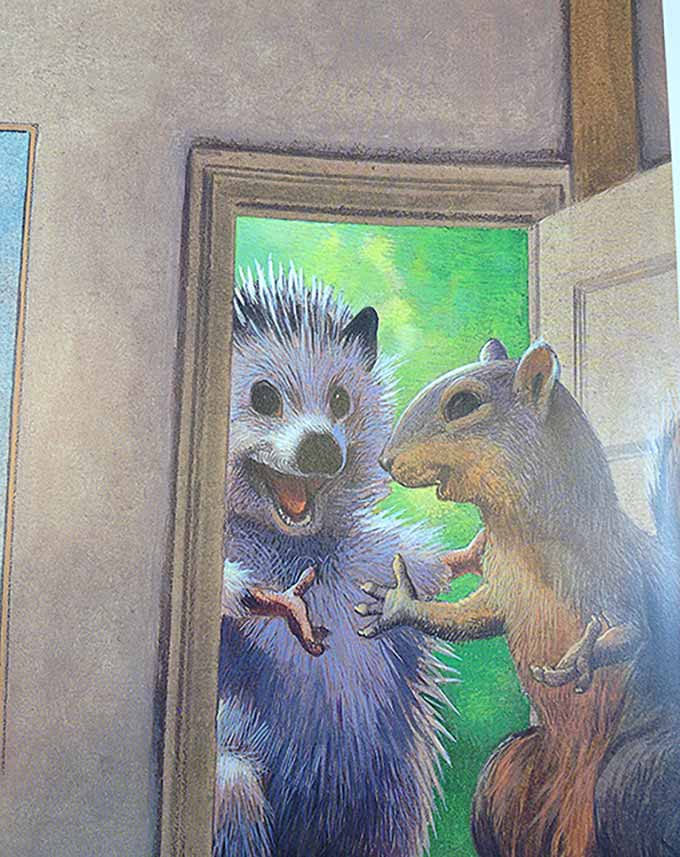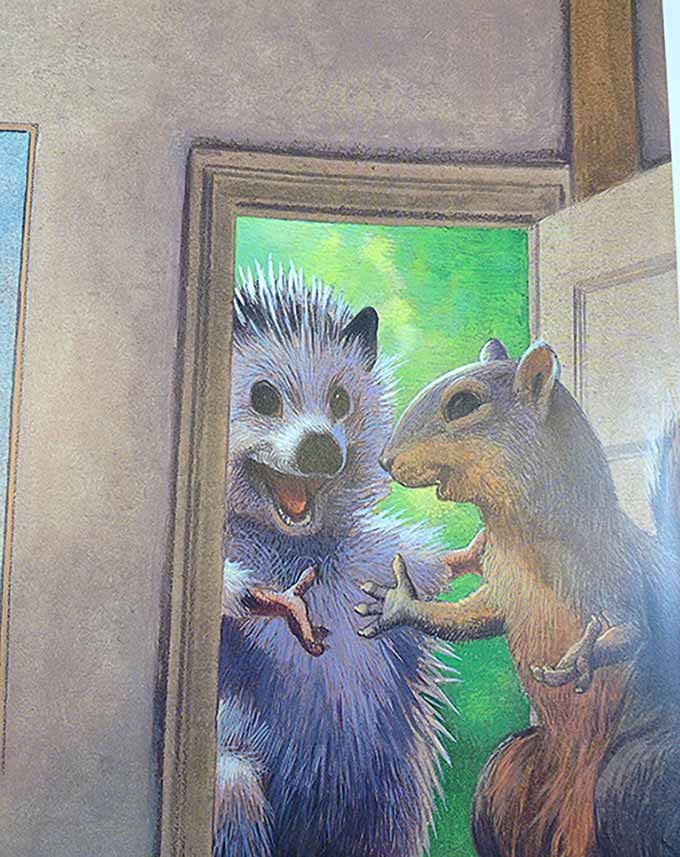 The "animated" expressions are priceless!
"So if some July you should chance to pass by
A viridian Central Park dale,
Look around for a squirrel with a gleam in his eye
And some paint on the tip of his tail."
I love this book for its clever rhyming verse, humor and great vocabulary. The beautiful Norman Rockwell type illustrations are a treat for all ages. Every little artist will delight in this hilarious tale. Who knows? Micawber might just inspire the next Rembrandt or Picasso of our generation. Hope you and your favorite little artists enjoy this wonderful book.
(You can buy this book on Amazon here: http://www.amazon.com/Micawber-John-Lithgow/dp/0689835426/ref=sr_1_1?s=books&ie=UTF8&qid=1421023481&sr=1-1&keywords=micawber)