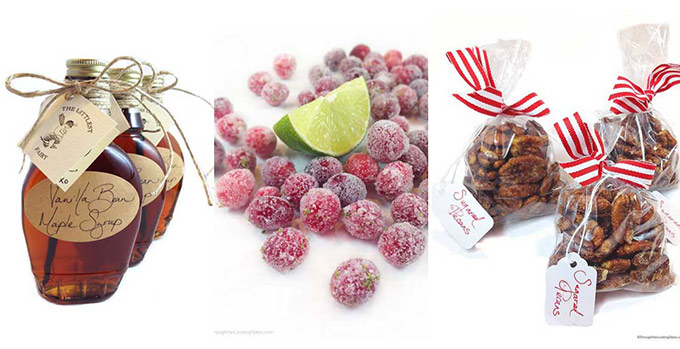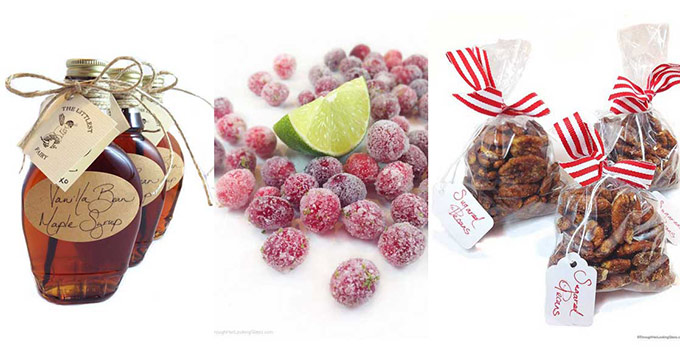 Hi friends, it's just a few days before Christmas now. Chances are you have some last minute shopping and gifts to buy or make. I'm spending my morning putting together just a few more Gourmet Edible Gifts for Christmas presents and gift baskets. Hoping to pass on a little inspiration.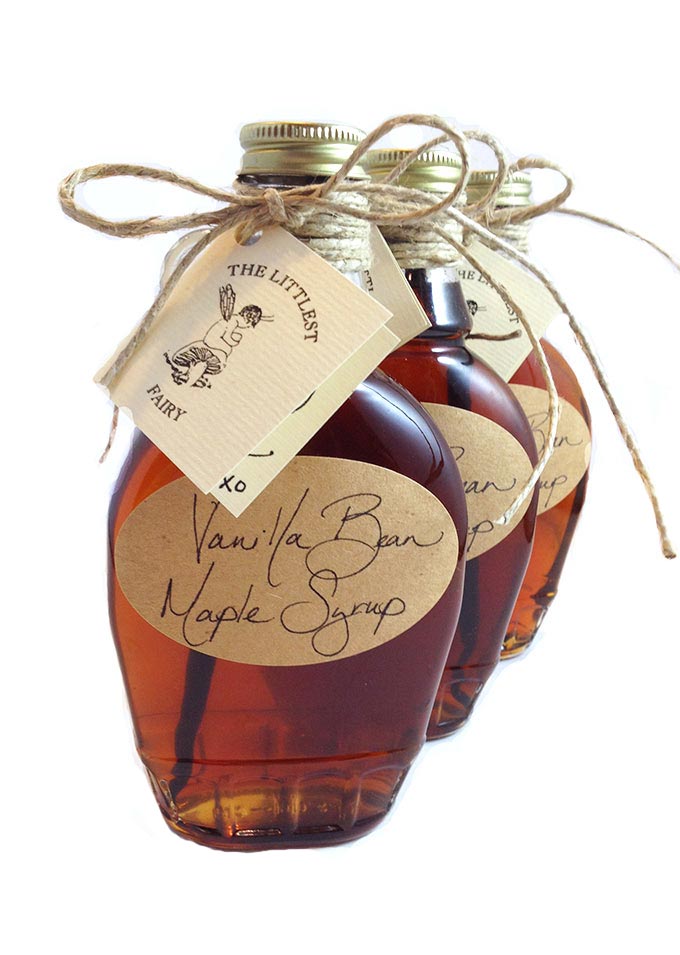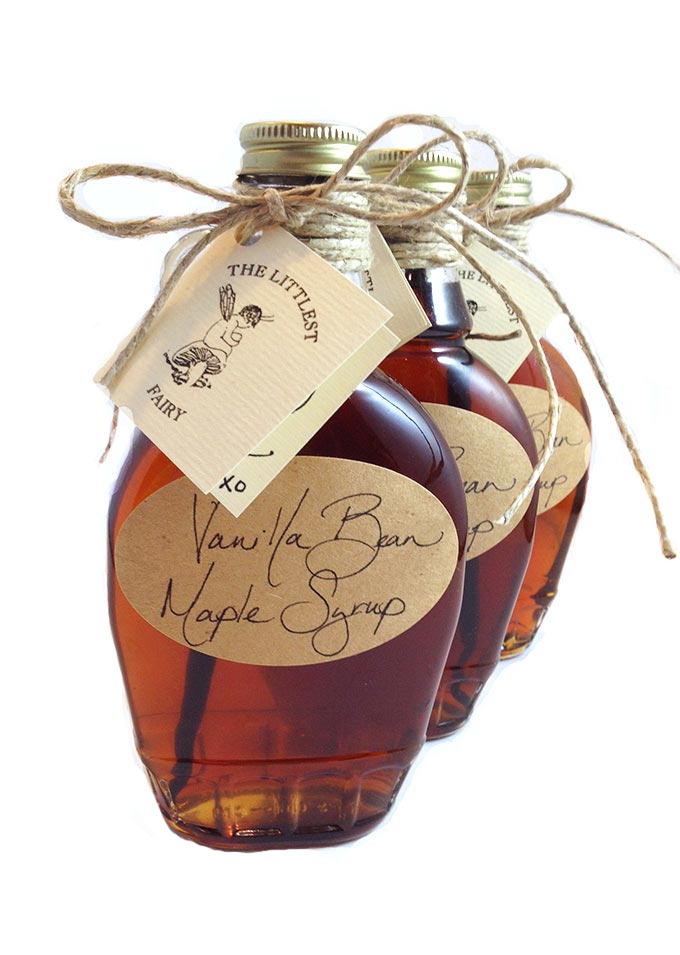 One of my all time favorite Gourmet Edible Gifts to make and give is Vanilla Bean Maple Syrup. It takes just 5 minutes to put together and is loved by all. (I just capped seven bottles this morning.) Being a New England girl, I rode around on a trailer behind a tractor on our property in Rhode Island, emptying sap buckets when I was a kid. I'll never forget the amazing memories, mesmerized as the sap boiled down into syrup at Mr. Peck's sugar house next door. I didn't discover Vanilla Bean Maple Syrup until I was an adult though. This stuff is golden! A coveted gift with just three ingredients: pure maple syrup, vanilla bean paste and vanilla pods. Tastes divine on waffles, pancakes and ice cream. Or by the spoonful.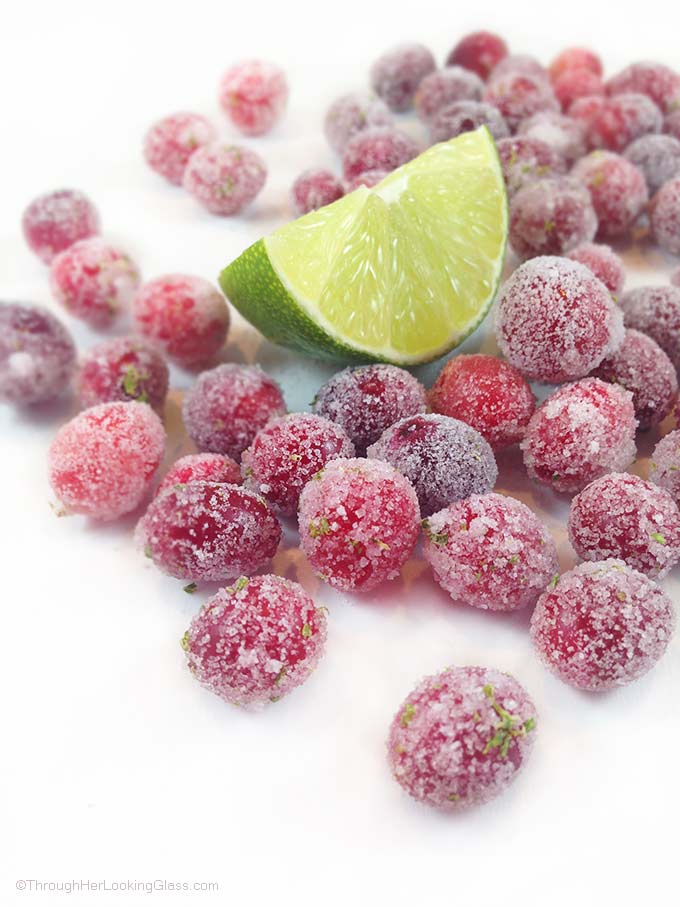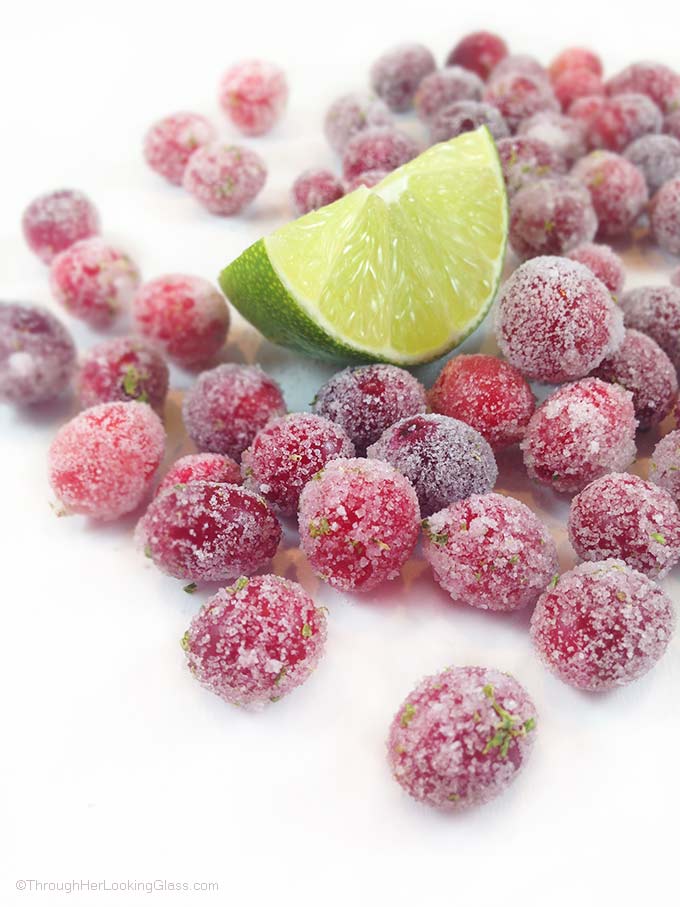 Lime Sugared Cranberries  are a delicious addition to any gift basket and one of the best Gourmet Edible Gifts. Simultaneously sweet and tart, these little ruby gems are so sparkly and pretty. Perfect in mixed drinks, as cheesecake or cupcake toppers and for snacking. You'll be surprised how easy they are to make. Soak the cranberries in hot simple syrup then roll in lime sugar. Delectable!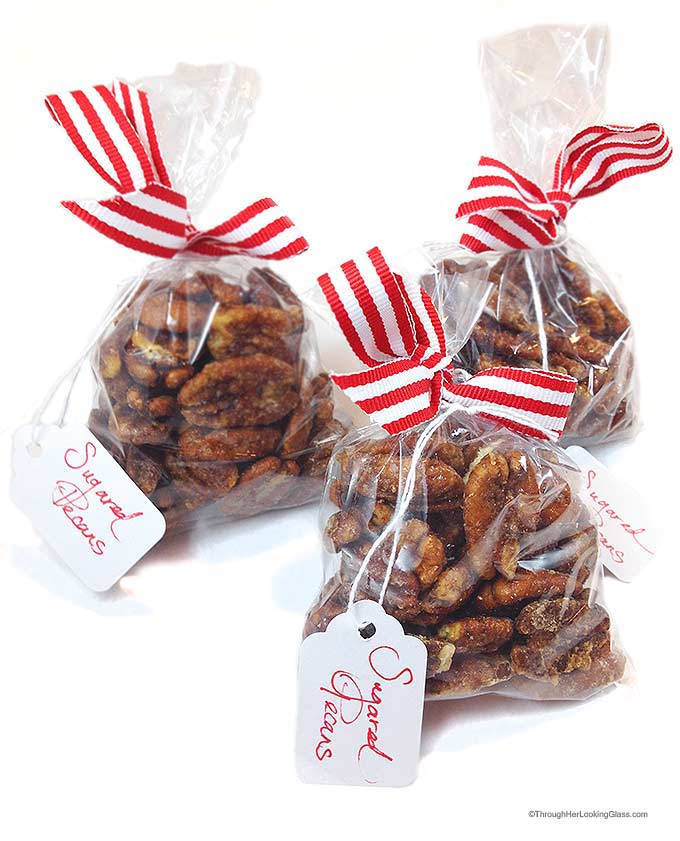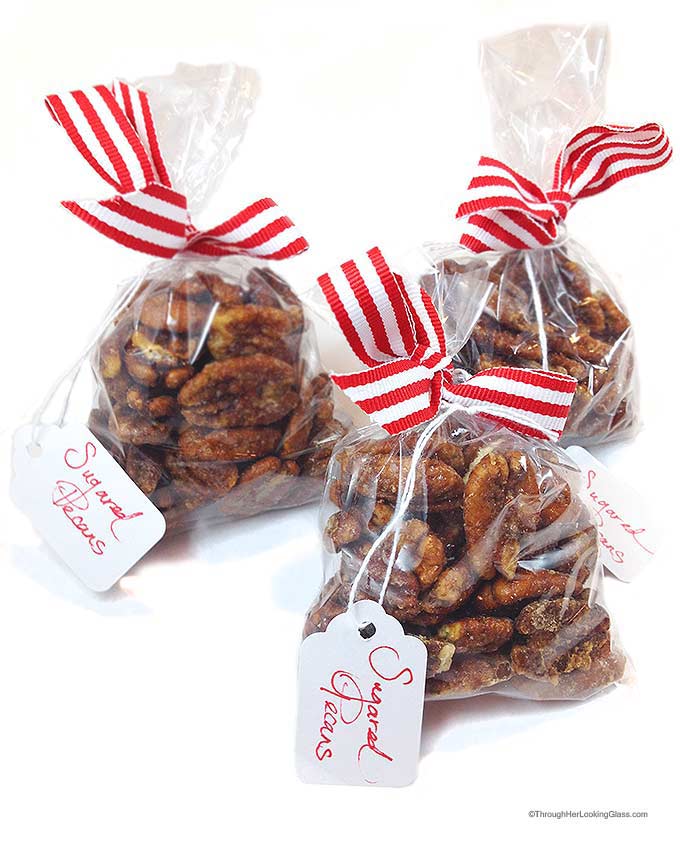 One last Gourmet Edible Gifts idea that barely takes any hands on time and yields two pounds of addictive snacking is Sugared Pecans. Pecans halves are coated with sugar and spices, then roasted in the oven on low heat for an hour and a half. These spiced nuts are a hit with all ages and I literally have to hide them at my house so they make it into gift baskets and stockings!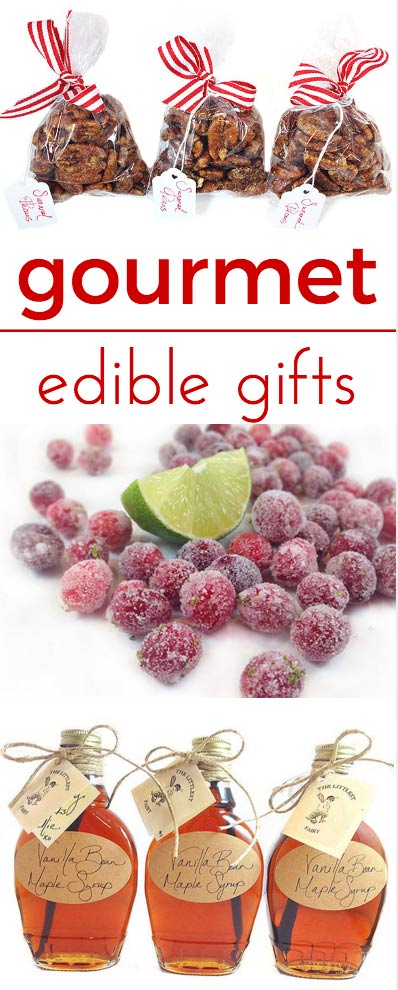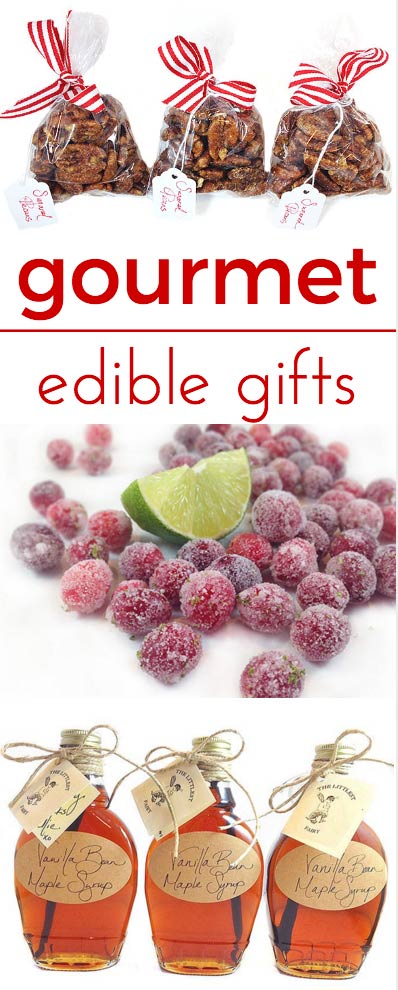 These delicious treats are guaranteed to please everyone on your list. Would love to hear if you make any of these Gourmet Edible Gifts!
You may also like: Best DIY Edible Christmas Gifts