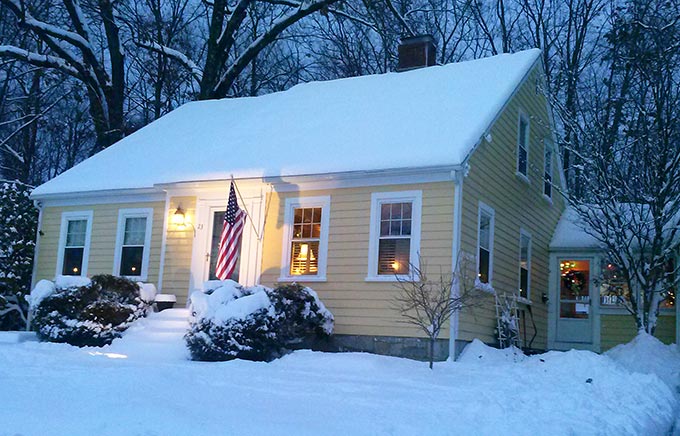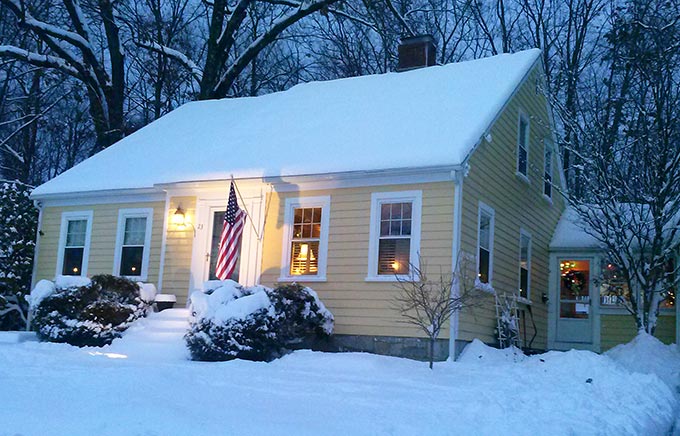 This precious little girl touched me to the core and I want to tell you about her today. Just last week I was visiting New Life Home again. New Life is a local faith-based drug and alcohol rehab for women and their children that holds a very special place in my heart. For nearly a decade I've participated in a benefit for New Life at Christmas time. My friends and I raise funds for the home, but the courageous stories of recovery and transformation we hear always bless us far more than we could ever bless these amazing women.
Following is a true Christmas story that happened to me at New Life a few years ago: The Gift of Giving.
Oh I'd heard it before. "Out of the mouths of babes." And "a little child shall lead them…" I'd heard it, but never really experienced it firsthand. Not like this anyway.
She was a beautiful little girl with saucy blue eyes, golden curls, just four. Her name was Carly. Her courageous mom, along with the other residents, worked 'round the clock to get back on track in life. The privately funded rehab center receives no government funding, yet allows children to live at the home with their moms during treatment.
I regularly spent time with Carly and her mom at the rehab home on Saturday mornings where I taught a Kindermusik class for the participants and children. Music class was an attempt to bring a tiny window of normalcy to a regimented treatment routine. A chance for moms and kids to laugh and bond through music. It was a joy to be included in a small part of the healing process.
Carly was a bright spot in the class. Her eyes sparkled and she loved life. She participated wholeheartedly in each activity, thoroughly enjoying the music class. Her sweet little laugh could melt your heart in an instant. Mischievous too, I never knew quite what she might have up her sleeve.
It was Christmas time. A group of us volunteers arrived at the home to pile Christmas presents under the tree for the residents and children. Several of the kids were milling around when we arrived, Carly included. She was ecstatic about that stack of gifts. And truth be told, so was I. There's nothing so much fun as giving, and I was thrilled to be delivering the stash.
There were Christmas hugs all around as the gifts were delivered. We eventually said our goodbyes and headed for the door when little Carly rushed up.
"Miss Allie, Miss Allie! I have a very special present, just for you."  She bubbled with excitement.
"Wait a minute, it's up in my room."
Off she bounded, her light footsteps echoing on the stairs. Back in a flash, her eyes danced, her hands behind her back.
"Now close your eyes. Tight! And open your hands!" Her little voice quivered with anticipation.
I did as I was told. Whatever she closed my hands around was small and light. Very light.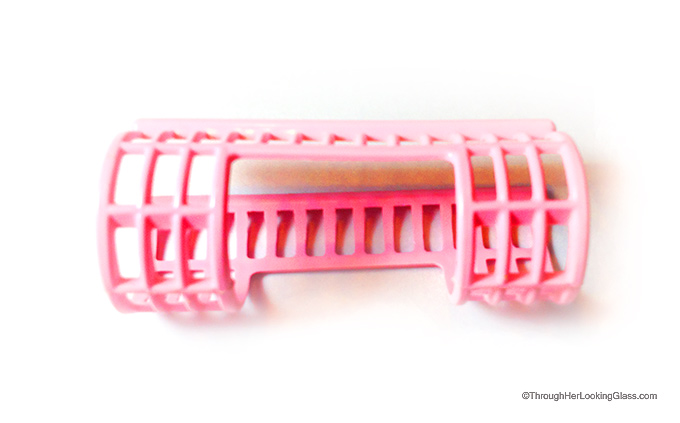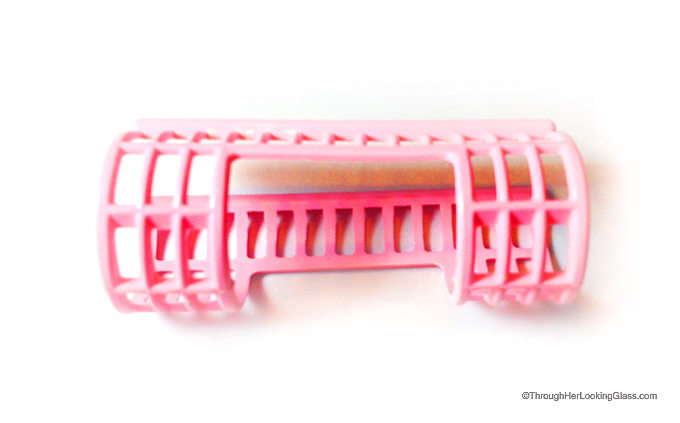 I opened my eyes: a pink hair curler. Actually, just half a curler.
Carly's countenance beamed, as if she'd gifted a two-carat diamond. Close enough. Overwhelmed, moved, and misty-eyed, I thanked her. Out of her very little, she gave.
Sweet little Carly taught me a giving lesson that day. A lesson I knew in my head, but not in my heart. That it's truly not the gift. Or the wrapping. It's the tender, joyful giving spirit of a beautiful heart.
Said O. Henry, in The Gift of the Magi,  she "sacrificed the treasure of [her] house" for me. The Gift of the Magi
From so little came so much… the true spirit of Christmas.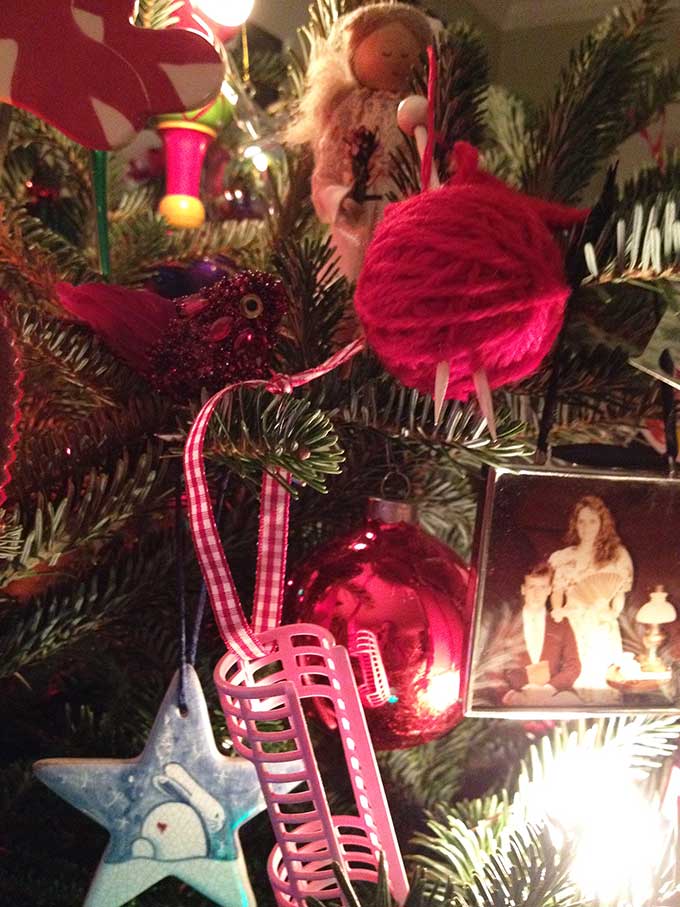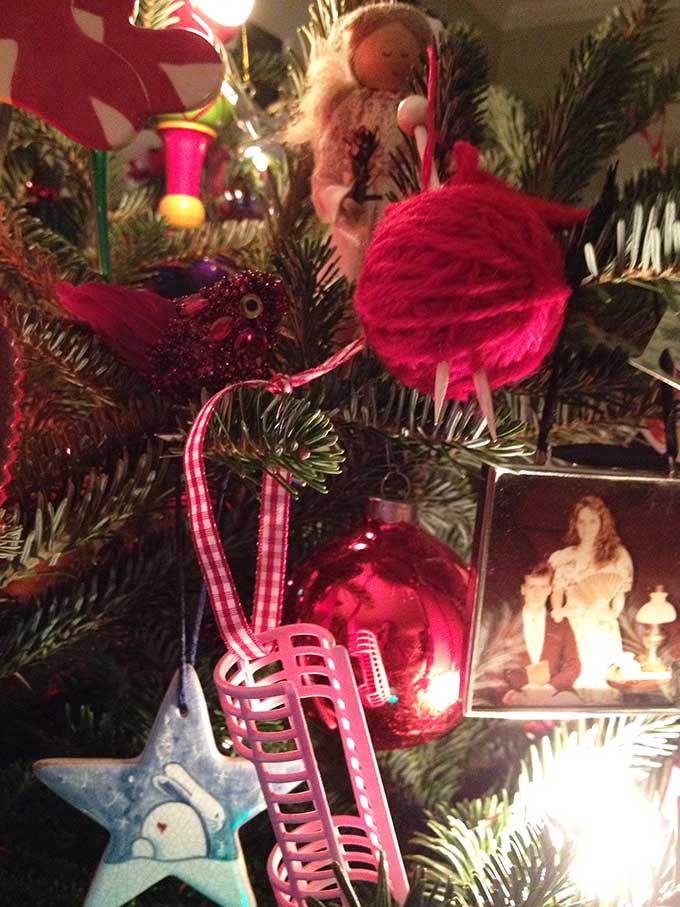 A precious ornament, that half curler hangs on a prominent Christmas tree branch in our house each season. Reminds us anew of a feisty, sparkly blue-eyed little four year old girl who truly knew what giving was all about. Though I was the teacher, she taught me volumes about the The Gift of Giving.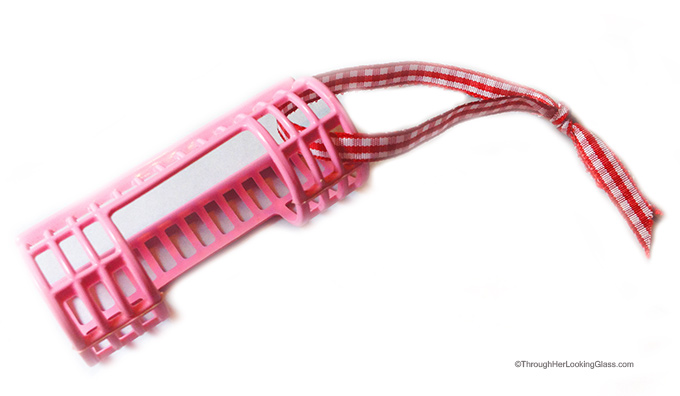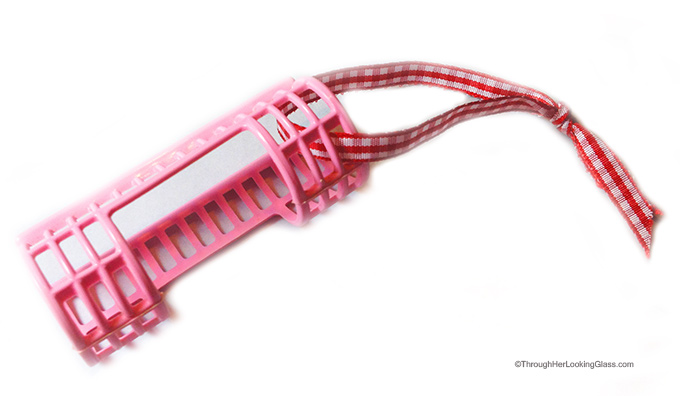 The Gift of Giving
Need a chuckle? Listen to Nuts About Her : another true Christmas story. One of my all time favorites.