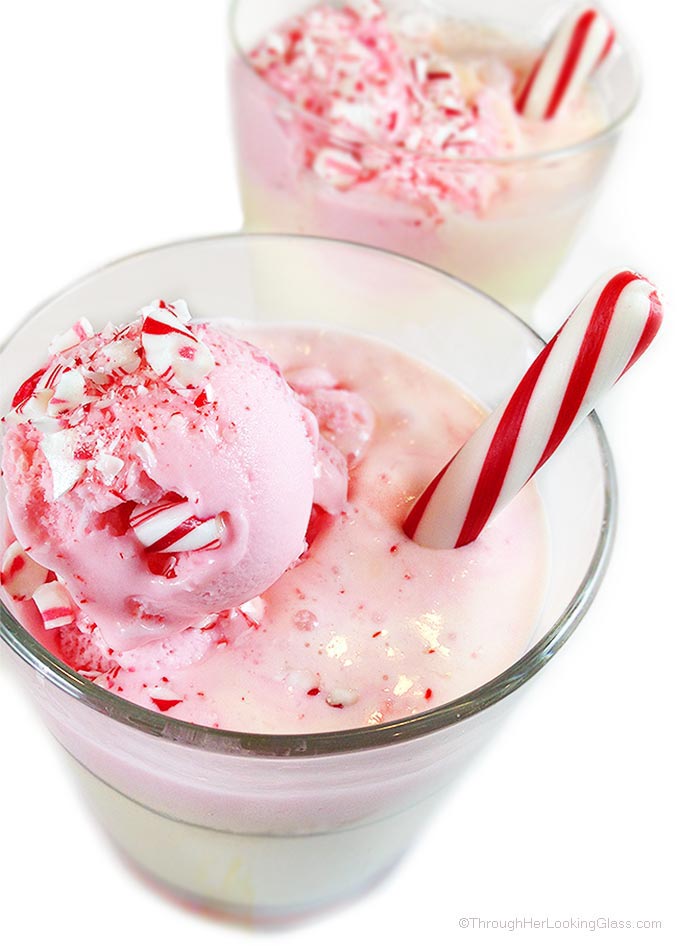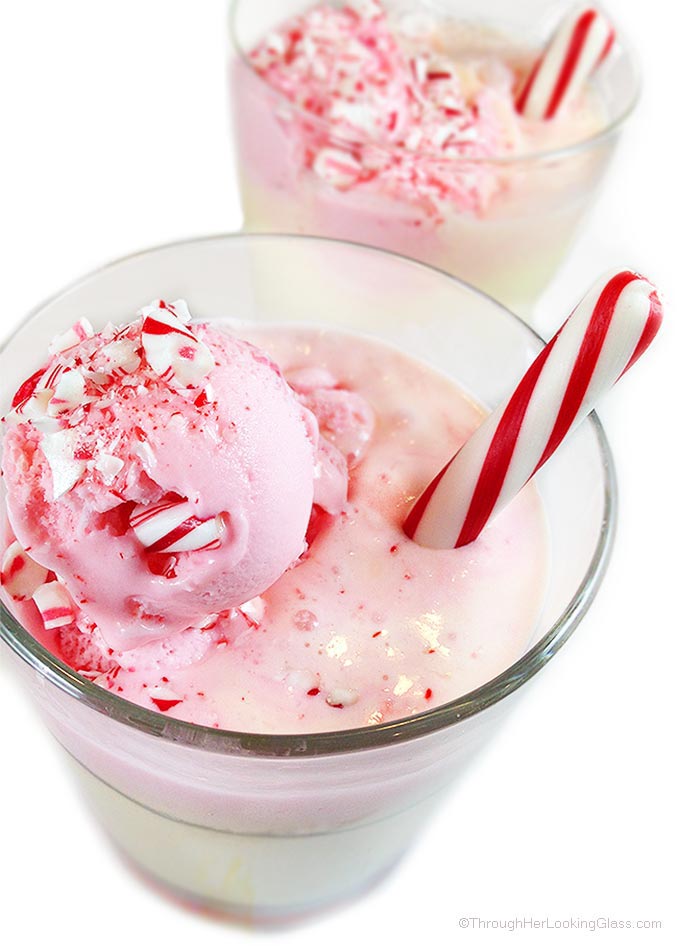 There's so much to love about the holidays. Sure it's busy and things can get stressful. Well you know what? I'm just not going there. Nope. I'm only doing what I'm able do for my friends and family with joy. And those things I can't do with joy? I'm letting them fly away, like dandelion puffs in the wind. Poof. Goodbye. Because Christmas is about joy and giving, not stress!
Got a great recipe to share today: Pink Peppermint Eggnog Punch. This is one of those yummy punch recipes you can put together in 5 minutes. No stress! It's gorgeous, and the peppermint/eggnog combo is to die for. If you're an eggnog lover you'll flip for this punch. Perfect for Christmas Eve, Christmas Day or New Year's parties.
I'm thankful to come from a family chock-full of gourmet cooks and bakers. My mom, sister, aunts and cousins are all excellent cooks. (It's in the genes.) More importantly, and lucky for me, they share their recipes.
Last week, Aunt J was reading my Peppermint Stick Ice Cream post. She immediately thought of this punch recipe, kindly sent it along. Pink Peppermint Eggnog Punch is a favorite at their house during the holidays. She thought we (and you!) might enjoy it too. We tried it at our house and woo hoo! She was right on as usual. We all loved it.
Pink Peppermint Eggnog Punch makes a great punch for Christmas parties, Christmas Eve andNew Year's Eve. It's festive and pretty, super easy to make and tastes fabulous. So clink clink. Cheers to this punch. (And my Aunt J!)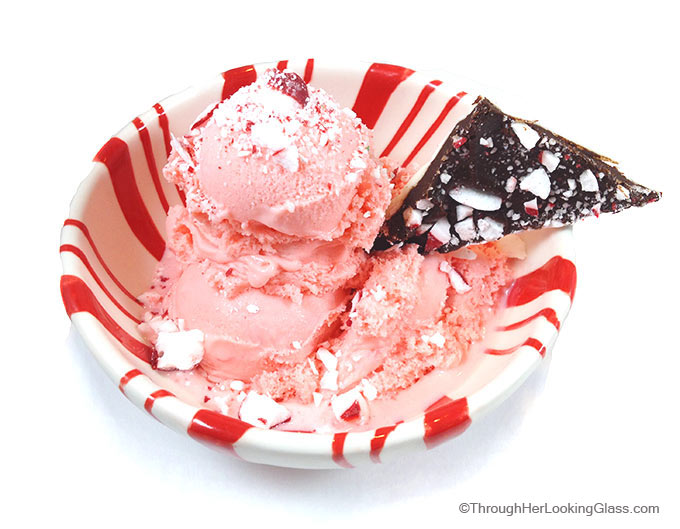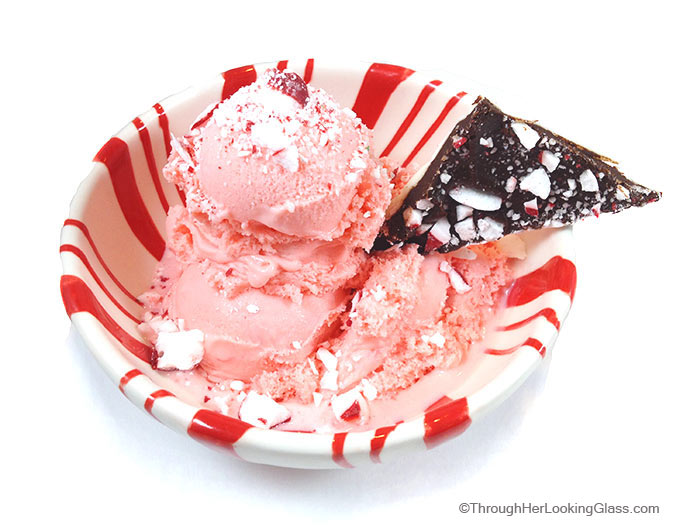 (You can use homemade Peppermint Stick Ice Cream for this recipe. But homemade ice cream is a lot of work. I suggest store-bought peppermint stick ice cream for this recipe.)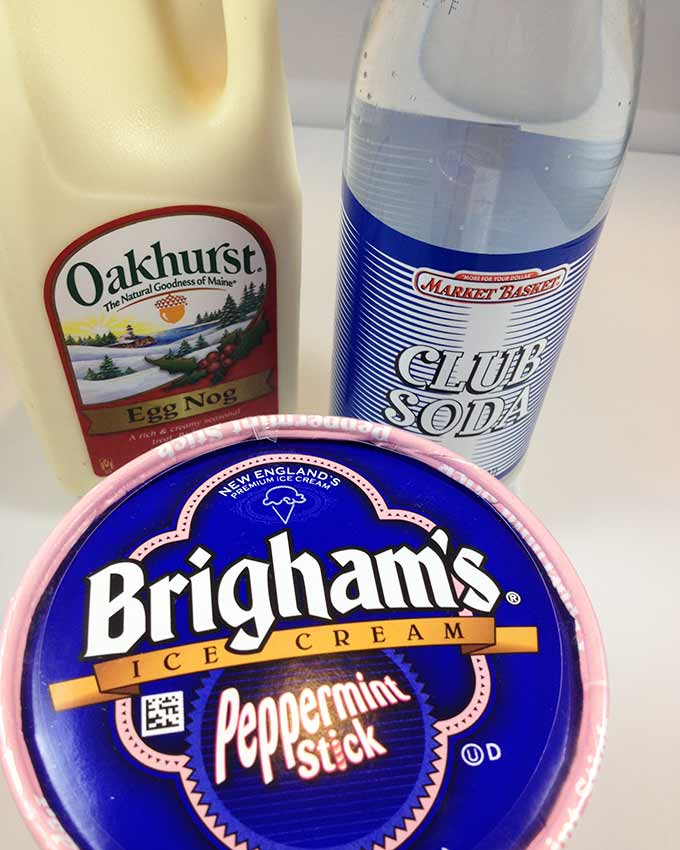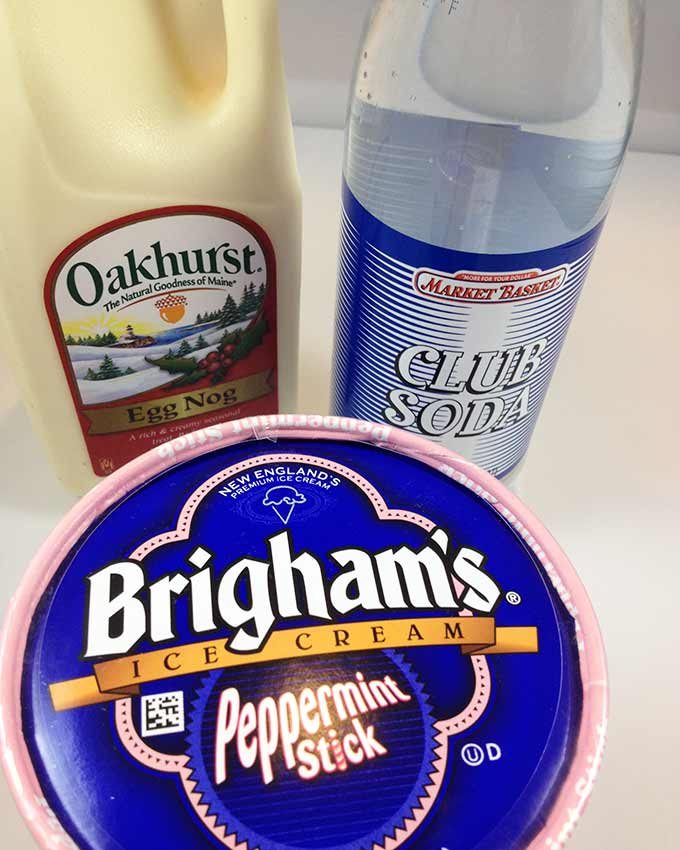 Just three ingredients: eggnog, club soda and peppermint stick ice cream.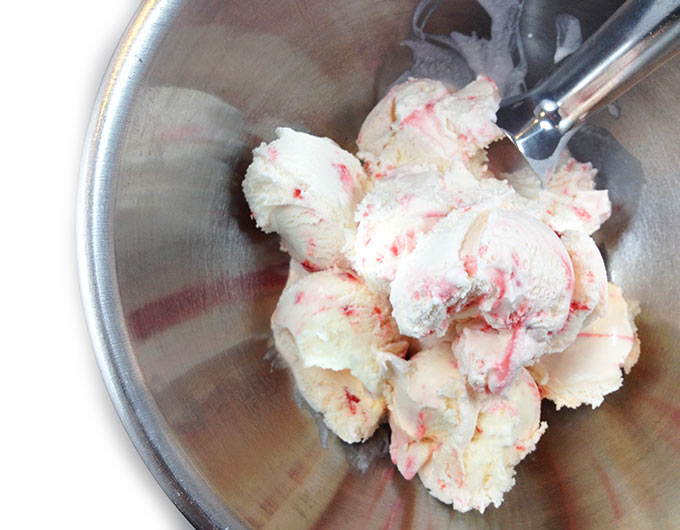 In a pitcher, mix together eggnog and club soda. Scoop ice cream into a punch bowl or glass. Pour the eggnog mixture over the ice cream. Float extra scoops of Peppermint Stick Ice Cream and garnish with crushed peppermint candies and candy canes. The punch magically turn pink as the ice cream melts. 🙂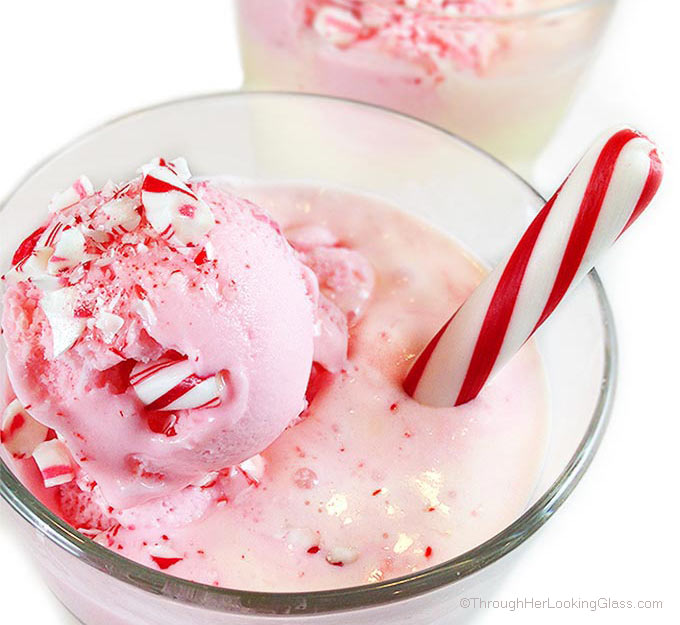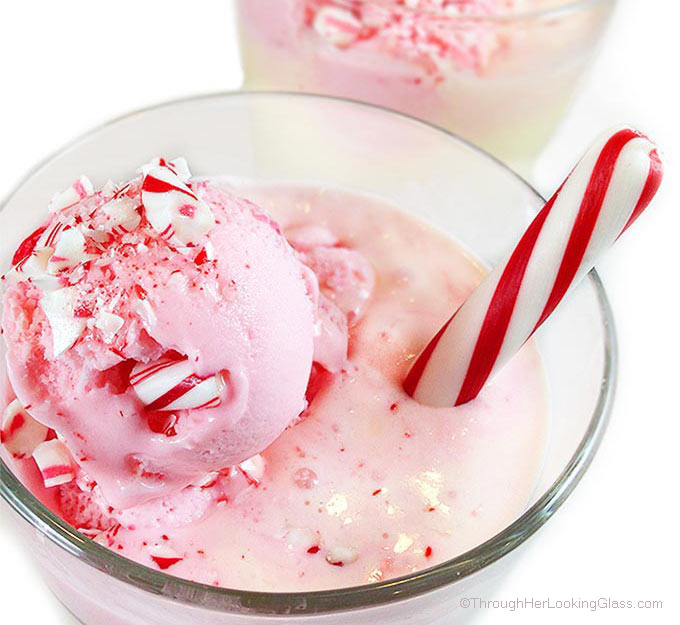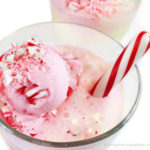 Print Recipe
Pink Peppermint Eggnog Punch
Pink Peppermint Eggnog Punch: pretty, tasty, easy. The party-perfect holiday punch.
Ingredients
Peppermint Stick Ice Cream

1 pint

Eggnog

regular or light, one quart

Club soda

chilled 1 liter (or to taste)

Crushed peppermint candies or crushed candy canes

Optional- peppermint stick or candy cane for garnish.
Instructions
Combine equal parts of chilled club soda and eggnog together in a punch cup or punch bowl.

Float scoops of Peppermint Stick Ice Cream on top.

Sprinkle with crushed peppermint candies or crushed candy canes.

Optional: Garnish with peppermint stick or candy cane.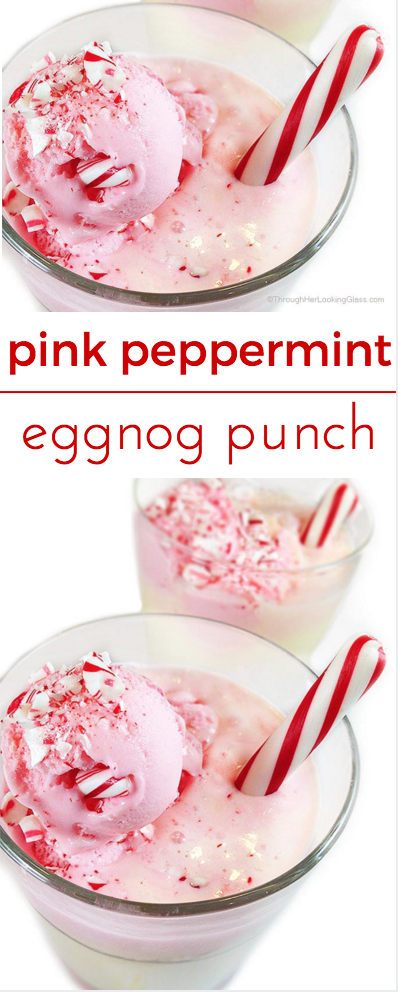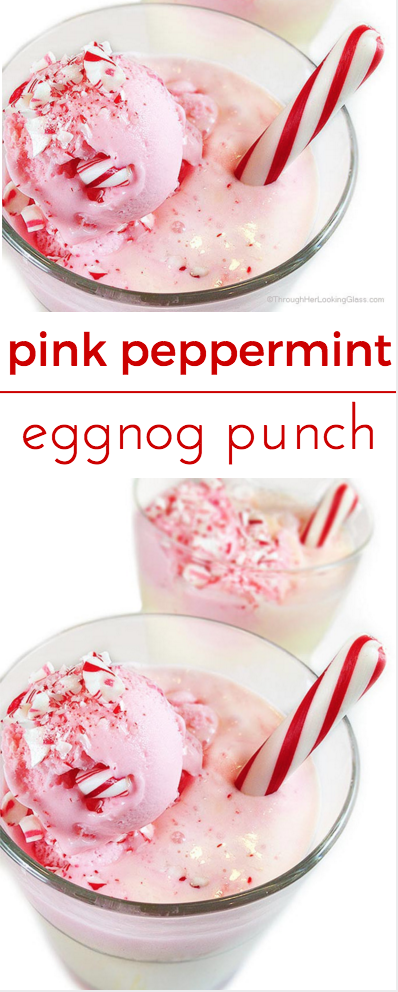 You may also like: Peppermint Bark