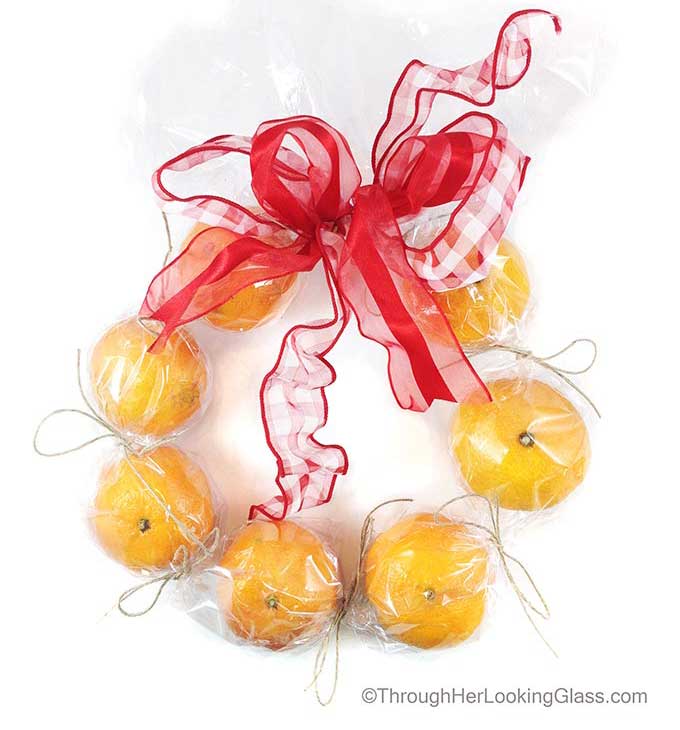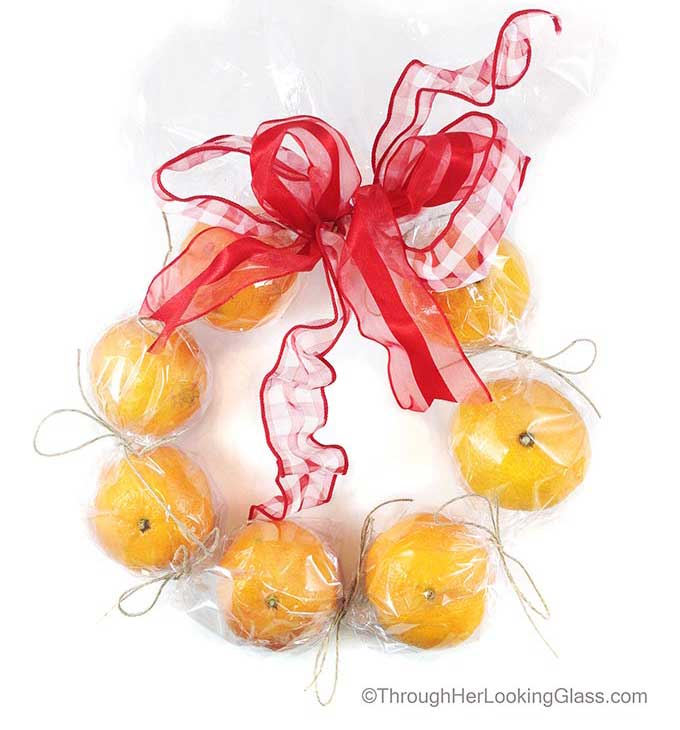 Let's face it, the Christmas season can be unhealthy. From the edibles we gift to the chocolates we receive. And I do love my chocolate. Dark, very dark. Yes, dark chocolate is an essential in my life.
But I recently came across this DIY Clementine Wreath. I think it's genius. It's quick. Healthy. Colorful. Festive. It's different. No baking. No dishes. A man could do this. (So kidding. Forgive me? Seriously, some of the best cooks I know are men.) But who doesn't love a plump, juicy clementine? This is a fun project for the kids and grandkids to help with too.
I can even see… MATH!
"Johnny — we're making three clementine wreaths for your teacher gifts today. There are seven clementines in each wreath. How many clementines will we need?" Ok, you get the point. (And it's just more fun talking about chocolate.)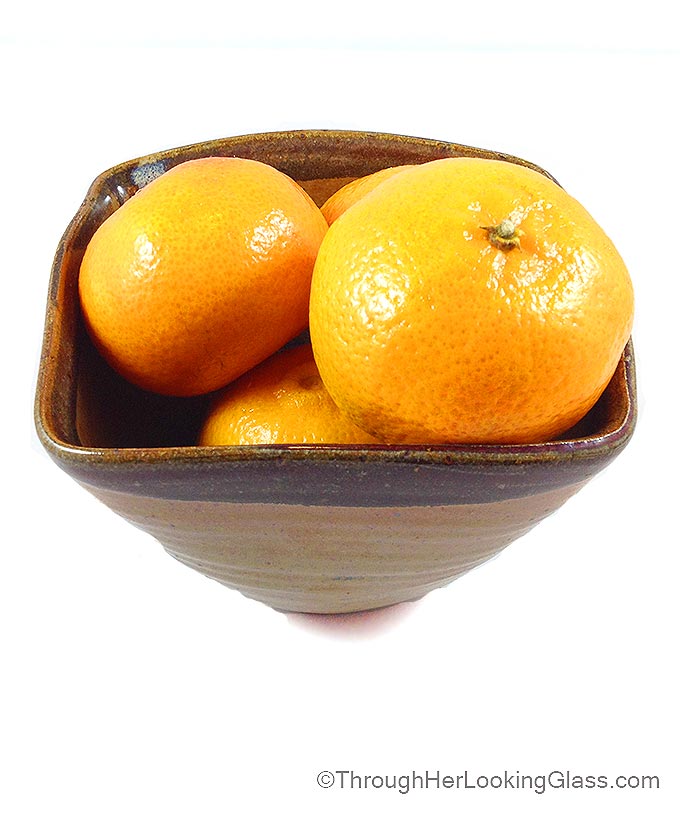 DIY Clementine Wreath Materials 
7 clementines (or more!)
a long roll of cellophane wrap (NOT PLASTIC SARAN WRAP)
tape (Scotch tape or packing tape. I liked packing tape better, sturdier.)
twine
ribbon
Directions
1. Lay down a 6 – 8 inch wide strip of cellophane wrap, length-wise. (Depending on the width of your cellophane roll, you may need to tape two pieces together. I did.)
2. Line the clementines  in a straight line on top of the cellophane, down the center.  Leave space in between each clementine.
3. Fold the cellophane together and tape together at intervals.
4. Tie a piece of twine in between each clementine.
5. Twist into a circle and tie a knot (or tape!) the two ends together. (Then twist and shout! Because you are almost finished…)
6. Tie a pretty bow and add a gift tag.  I like red for Christmas.  (But that's just me.)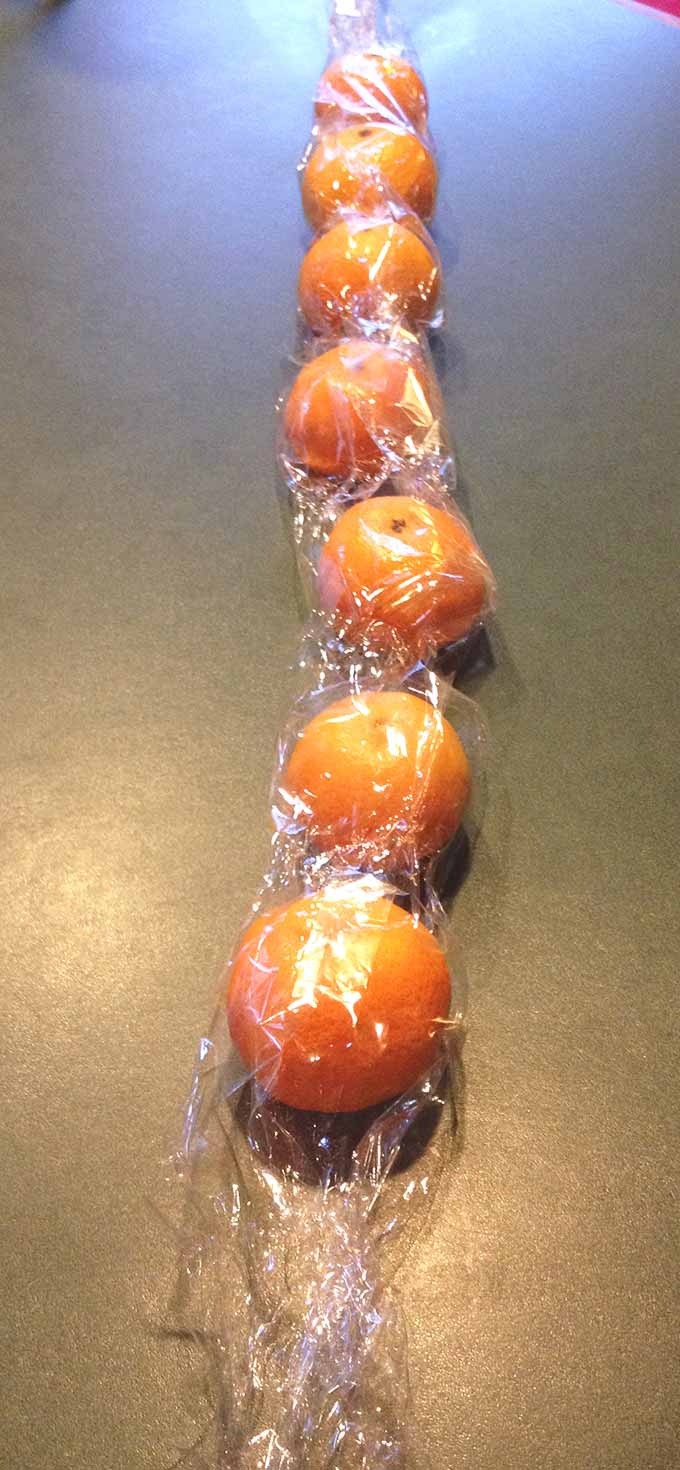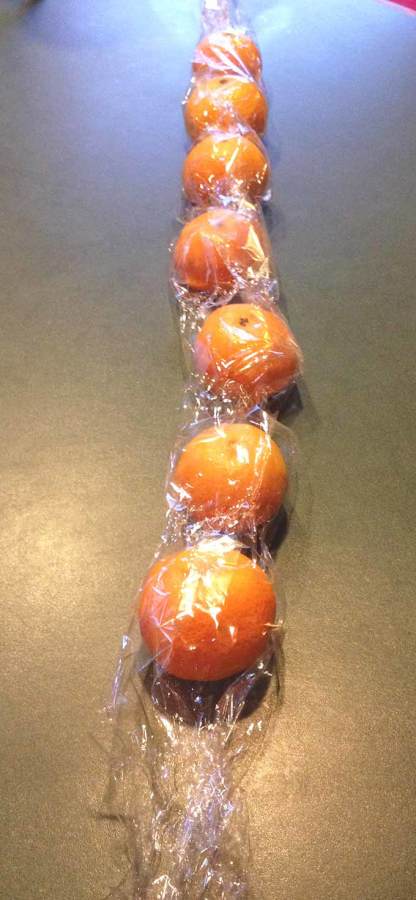 Line up the clementines in a row on the cellophane and tape it shut.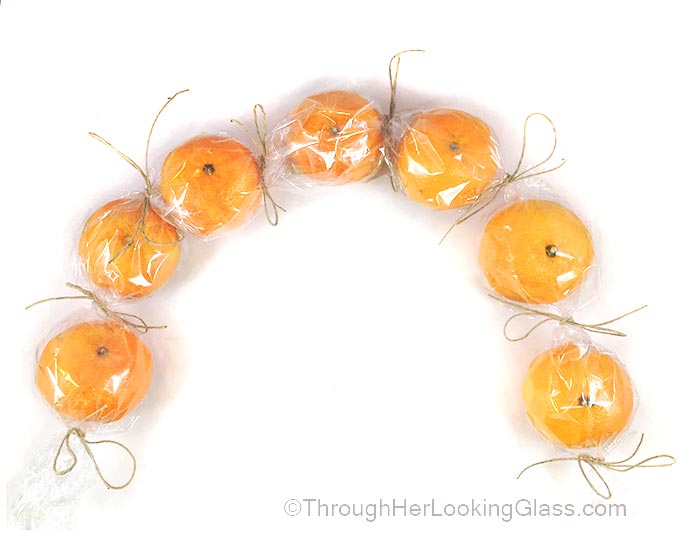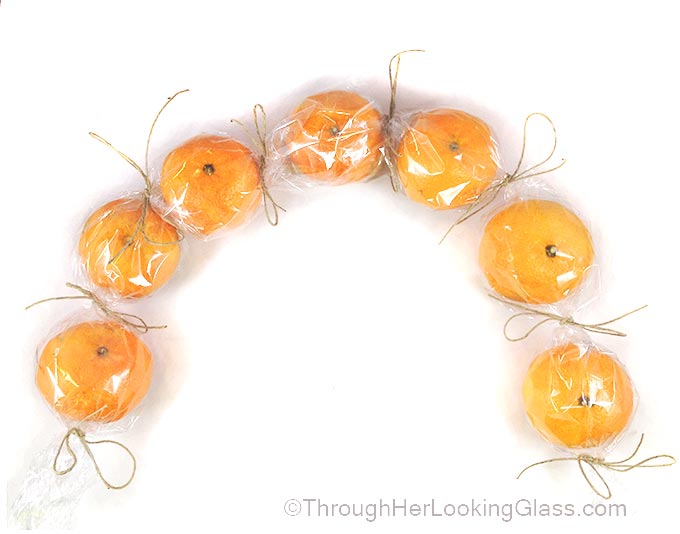 Twist the clementines into a circle.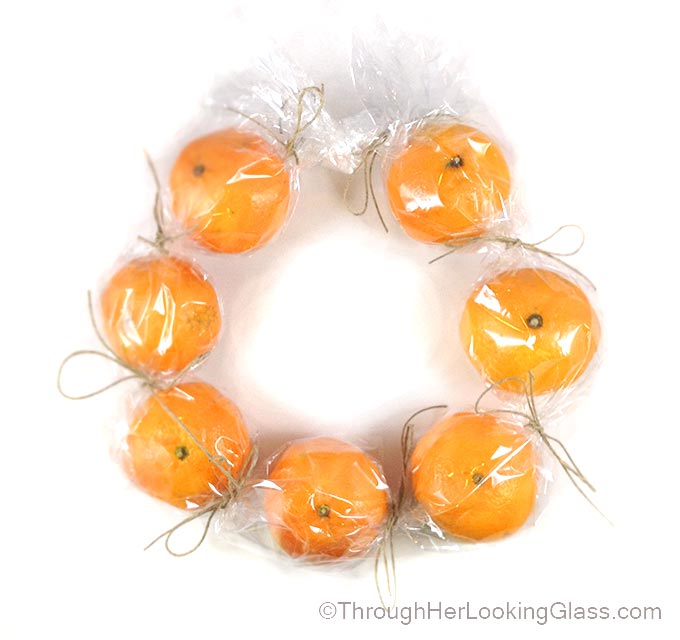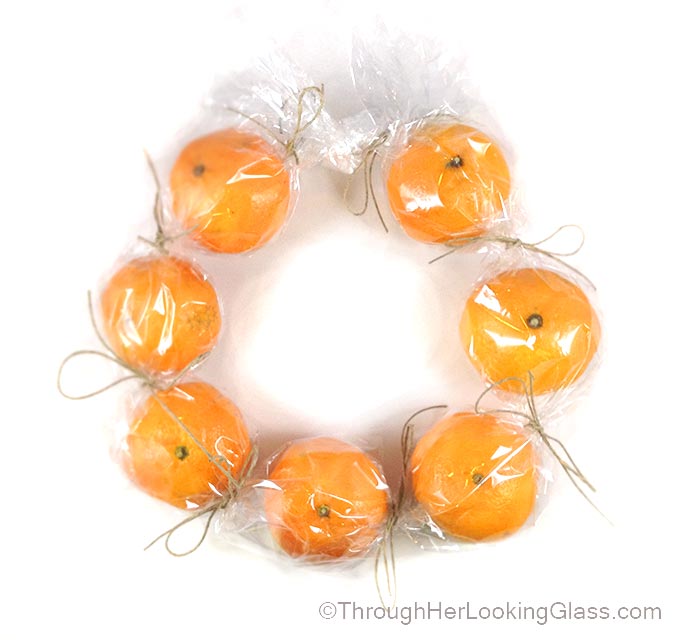 And tie a knot in the cellophane if you have enough extra.  Or tape.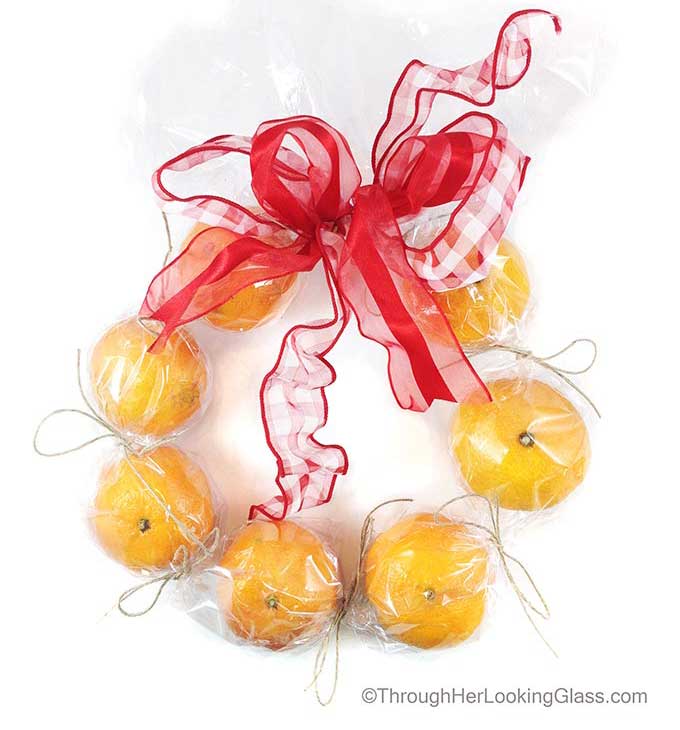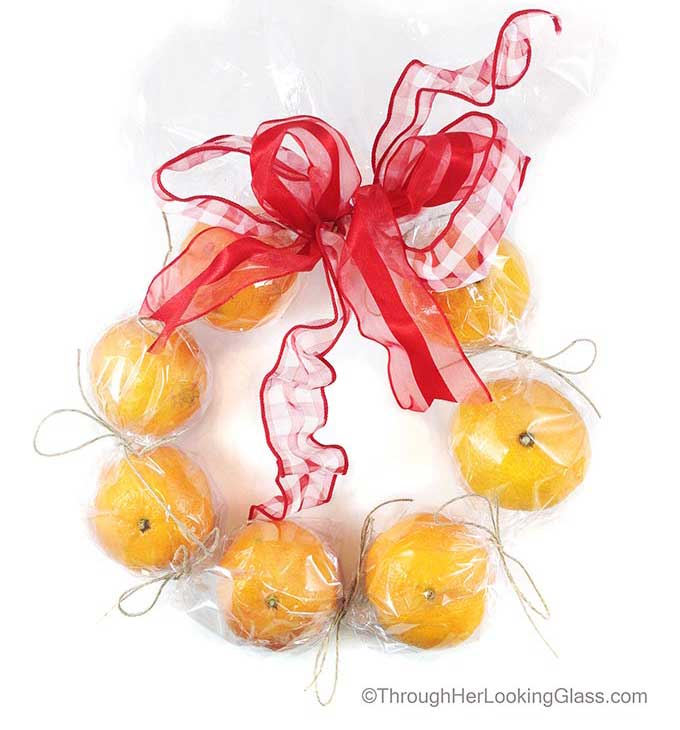 MERRY CHRISTMAS!