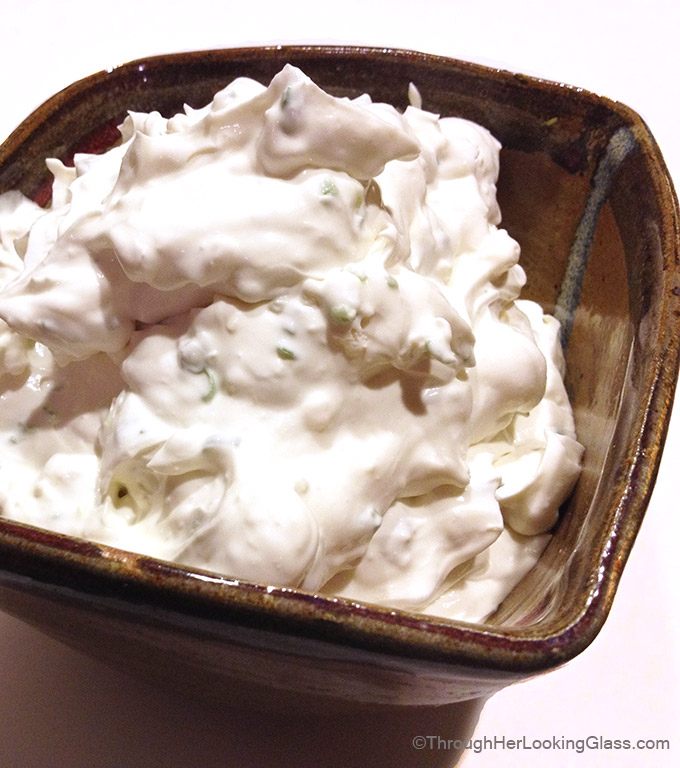 My boys get excited when I talk about making Creamy Blue Cheese Dip. Truthfully, it has little to do with the dip. It's just in our house, Creamy Blue Cheese Dip always means buffalo wings. And buffalo wings are of great interest to them. (Do I have your attention too?)
I wish I could say I make great buffalo wings. Maybe I do, maybe I don't. I just don't know, because I've never tried. Our friend Dave makes excellent crockpot buffalo wings. They're not too spicy and not too bland. Like Goldilocks, they're ju-u-st right. Dave brings them every time he comes to visit. (Which is not often enough.) The problem is, we can't always count on Dave to just "show up" whenever we want buffalo wings. So sometimes we have to buy them. Like last Sunday night. We thought we'd go out and enjoy some Christmas lights and festivities. But our little guy got sick and so we had to "stay in". Which turned out to be not so bad after all. We got a new board game and had an appetizer party, just us. Everyone chose an appetizer, and that was dinner. So one of the boys picked buffalo wings, which meant it was time to make Creamy Blue Cheese Dip.
I thought I'd share this recipe with you because we all love it, and Christmas and New Year's Eve parties are coming quickly. (The Superbowl isn't far behind.) Buffalo wings with Creamy Blue Cheese Dip are a great crowd pleaser. The creamy dip cools the spicy of the wings. You can buy buffalo wings, or make them like Dave. (Better yet, befriend a nice guy like Dave who makes great buffalo wings.) In any case, Creamy Blue Cheese Dip is always a hit. Super quick to make, Creamy Blue Cheese Dip is a great accompaniment for buffalo wings, however you can acquire them.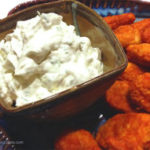 Print Recipe
Creamy Blue Cheese Dip
Cool and creamy, Blue Cheese dip is the perfect accompaniment for buffalo wings. It's great on veggies too.
Ingredients
8

ounces

light cream cheese

room temperature

1/2

cup

heavy cream

1/2

cup

sour cream

4

ounces

crumbled blue cheese or gorgonzola cheese

2

scallions

finely chopped
Instructions
Beat cream cheese until smooth.

Beat in heavy cream.

Stir in the sour cream and crumbled blue cheese (or gorgonzola cheese)

Stir in the finely chopped scallions.
Notes
You can substitute gorgonzola cheese for the blue cheese.