Crispy Cinnamon Raisin Bagel Chips Recipe: everything you need to know about making your own addictive cinnamon raisin bagel chips at home. Easy snack and the perfect yummy addition to breakfast or brunch.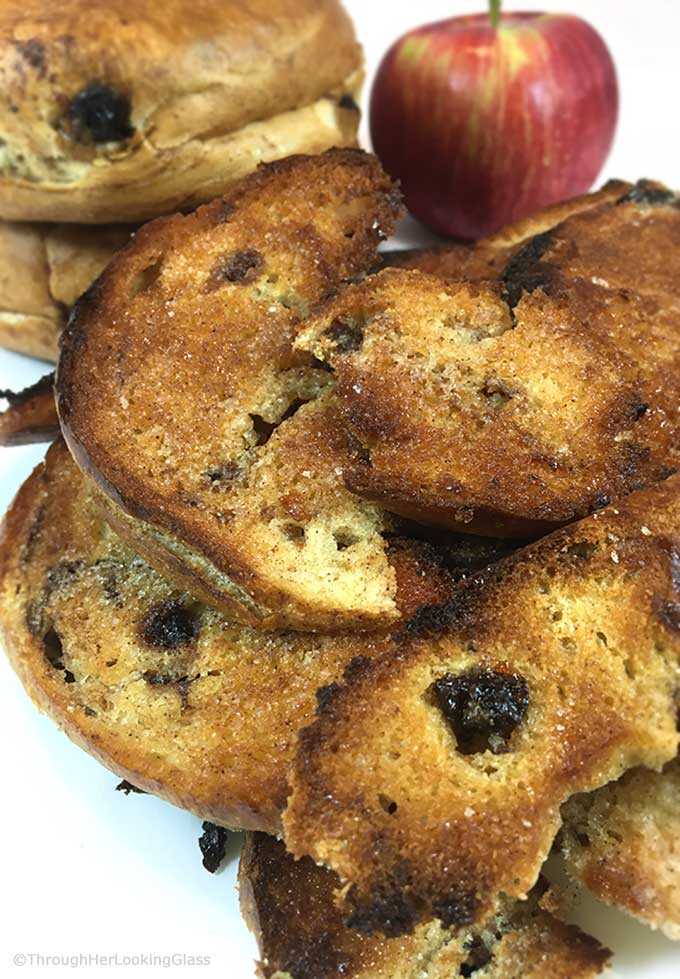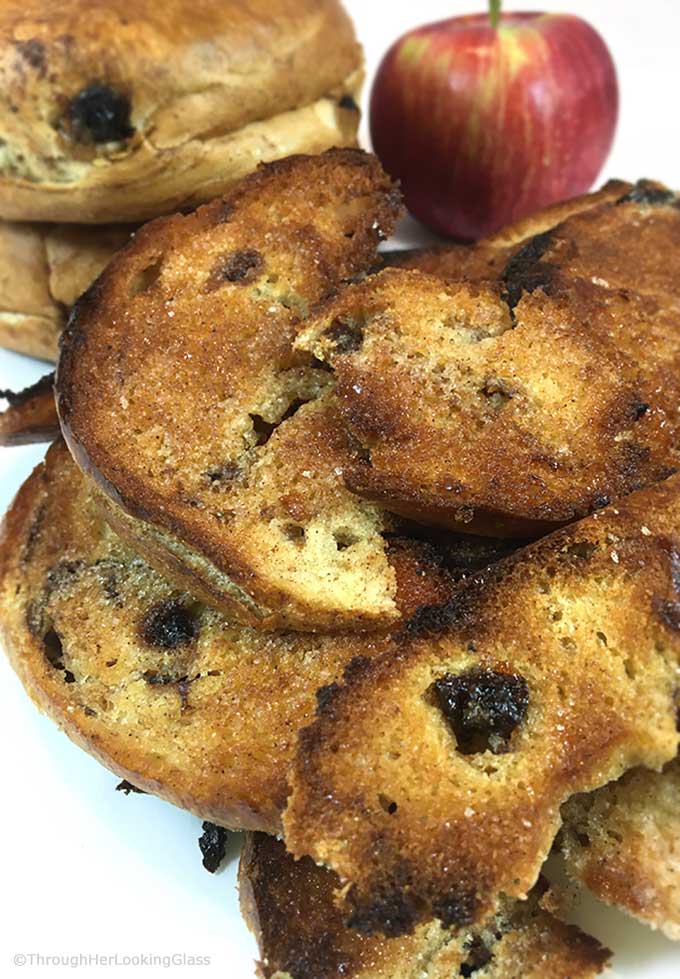 Fall hasn't officially arrived on the calendar yet. But unofficially? It's here. So woo hoo. While I'm sad that summer slipped through my grasp, I love fall too. The crisp in the air, the changing leaves, pumpkin patches and the gratitude that comes with Thanksgiving.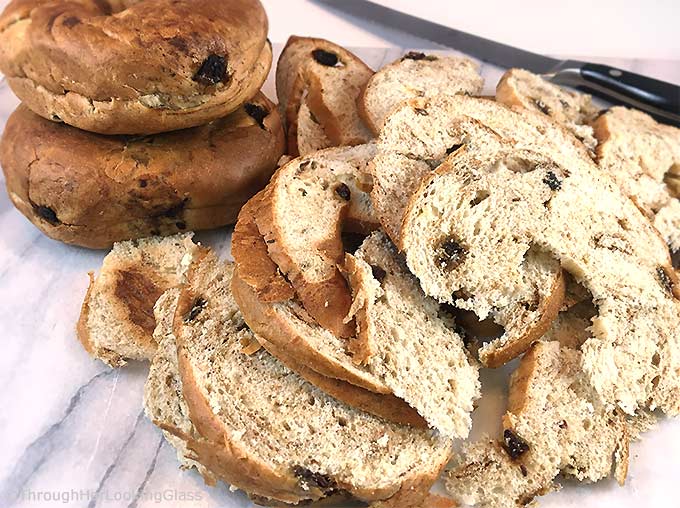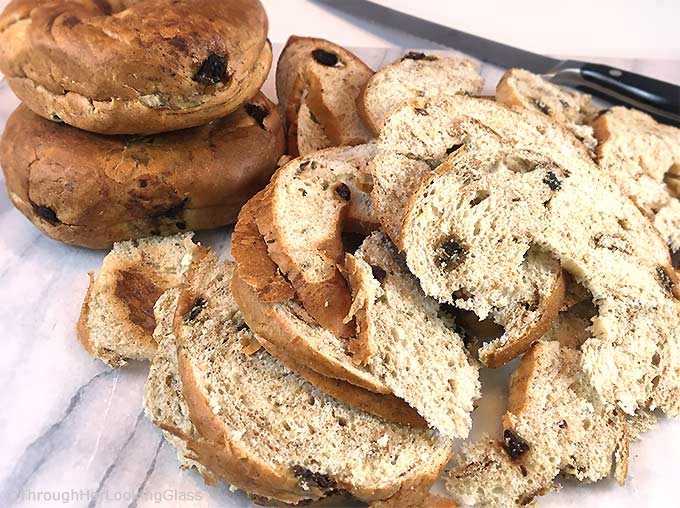 This morning I changed out the front door summer wreath with Indian corn. Later this afternoon I'm dropping by the nursery for corn stalk bundles and mums. The change of season brings with it happy fall memories, especially about Thanksgiving.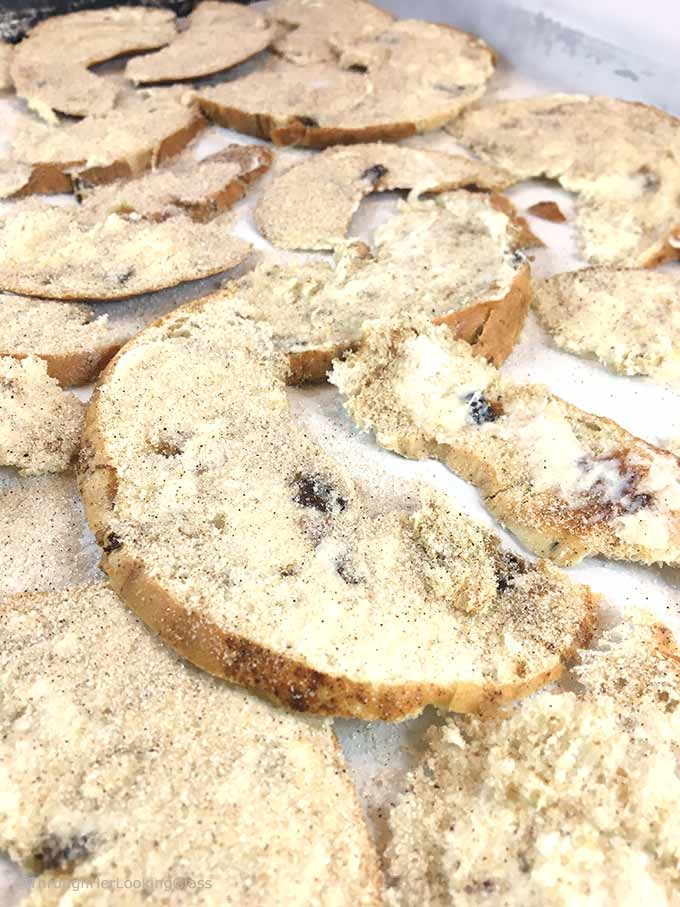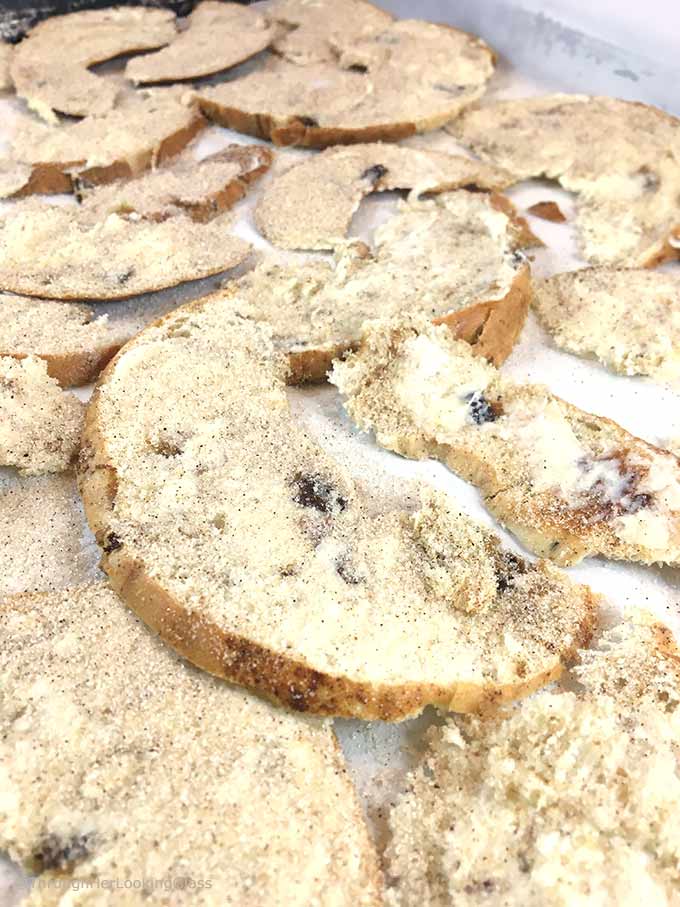 For thirty-five years my family and extended East Coast family met in Virginia for a long weekend to celebrate Thanksgiving. I remember the interminable car rides from Rhode Island to Delaware, crossing the George Washing Bridge enroute, then spending the night with our cousins.
We'd have a big breakfast together (always my Aunt Margie's famous eggs) and caravan the last leg of the trip to Clifton to meet more aunts, uncles and cousins. (In later years we met in Warrenton.)
My Aunt Pinkie (of Aunt Pinkie's Famous Fudgy Brownies fame) is the hostess with the mostess. Besides preparing an enormous bird and all the trimmings for THE feast, she made big breakfasts that wowed the crowd. Folks, we're talking a forty plus crowd here.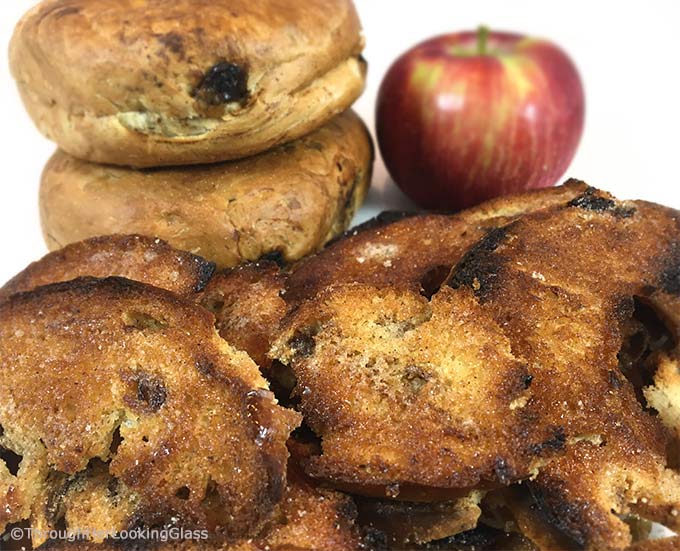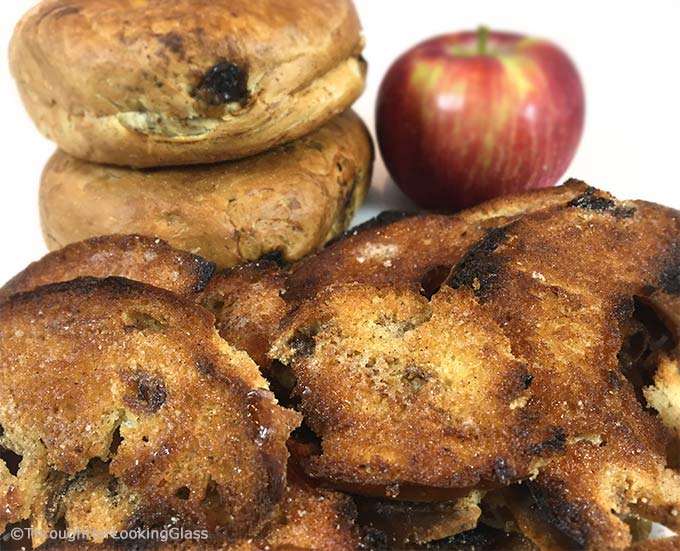 She always included these scrumptious Crispy Cinnamon Raisin Bagel Chips on the breakfast menu.
I saw cinnamon raisin bagels on sale at the grocery store the other day, and it's funny how the memories just flooded back. Fun times around the table with my extended family.
We made great memories, and not surprisingly, many were made in the kitchen. Either preparing the food or cleaning up afterwards. Many hands made light work and there was a lot of joy and laughter.
I helped my Aunt Pinkie make these delicious bagel chips. They were always served alongside a spinach egg casserole with sausage and fresh fruit.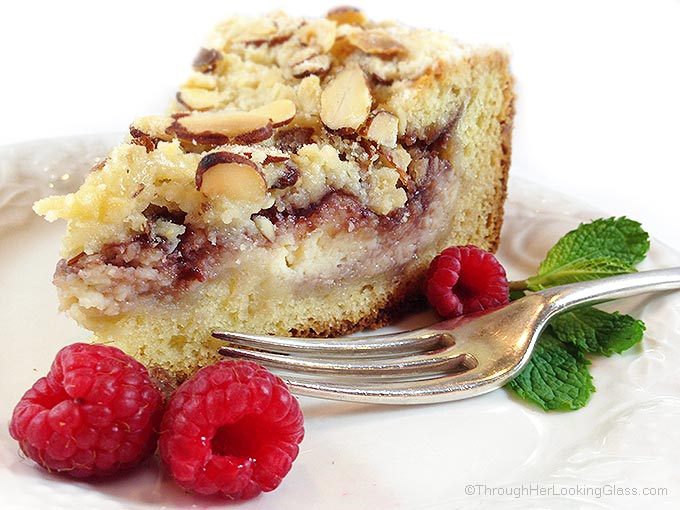 Other family members brought homemade coffeecakes and cider from home, and I often brought along this Raspberry Cream Cheese Coffee Cake.
You'll love this Crispy Cinnamon Raisin Bagel Chips Recipe. They're crunchy, perfect with breakfast and coffee. So easy to make, even the kids can help. Spreading butter and sprinkling cinnamon sugar are good jobs for them.
The key to fantastic, crisp bagel chips is slicing the bagels very thin! Watch closely after you pop them under the broiler. They cook fast — in just a couple minutes — you've got to pay close attention so they won't burn. You got this!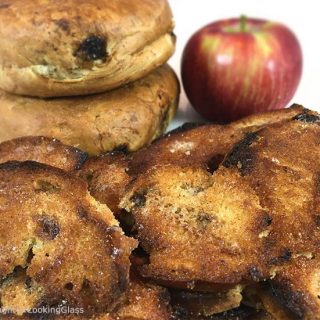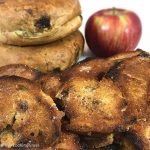 Print Recipe
Crispy Cinnamon Raisin Bagel Chips Recipe
Servings:
1
pound bagel chips
Ingredients
6

cinnamon raisin bagels

1/2

cup

butter

softened

1

cup

cinnamon sugar
Instructions
Slice bagels very thinly into strips.

Spread each slice/piece with butter.

Without overlapping, place on parchment lined baking sheet.

Sprinkle thickly with cinnamon sugar.

Place baking sheet on top oven rack on low broiler setting for 1-3 minutes.

Watch very closely. These crisp up quickly and can burn easily.

These bagel chips crisp up as they cool.

Serve once cool or store in an airtight container for several days.
Notes
You'll bake several panfuls with the chips from six bagels!


You may also like: Cinnamon Swirl Pumpkin French Toast