Hi friends, and a very happy autumn weekend to you! It's been a while since we took a field trip here, so it's time. Past time. Let's go! I love featuring unique New England places. Today we're dropping by Castle in the Clouds in Moltonborough, New Hampshire.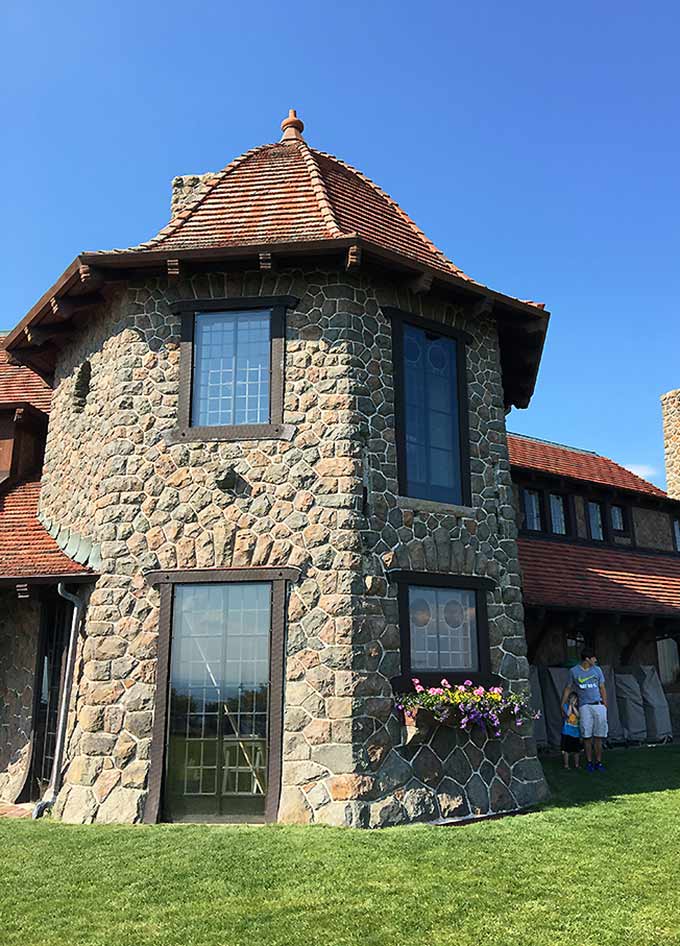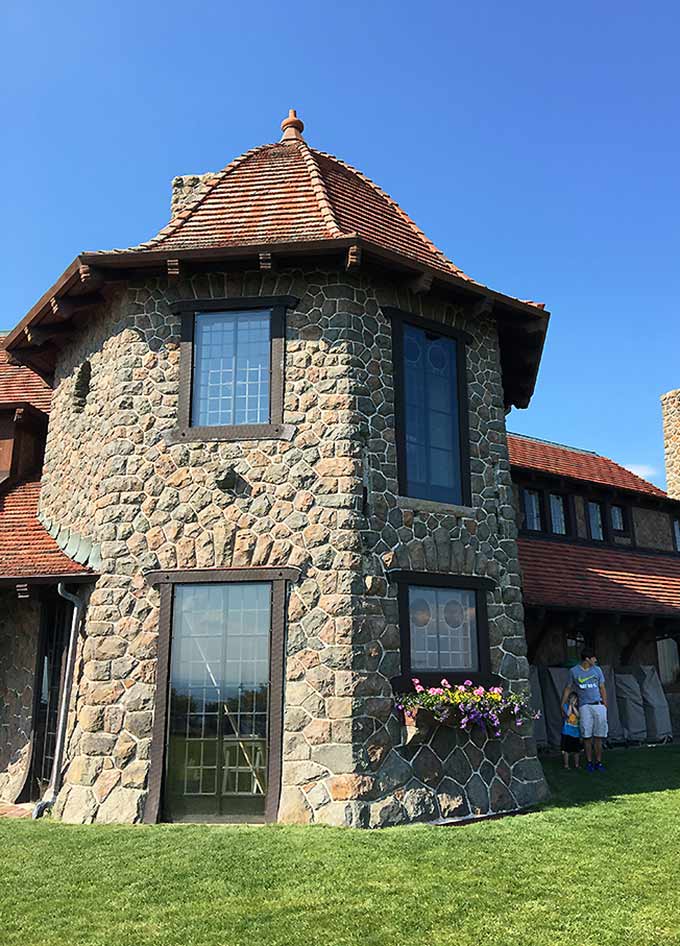 This amazing estate has both incredible history and beauty. I'll tell you how we landed there for a visit this past summer.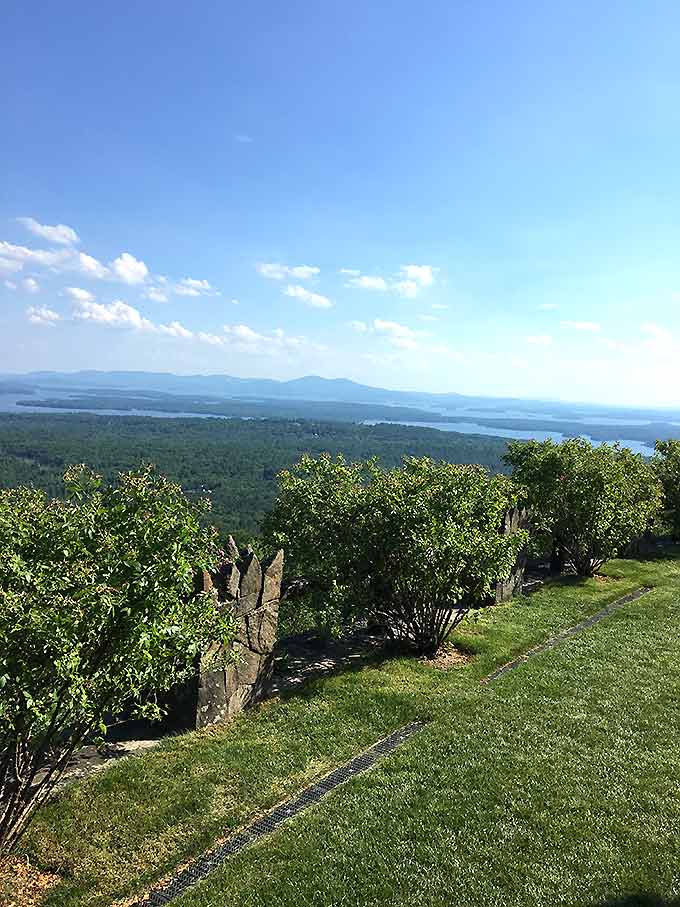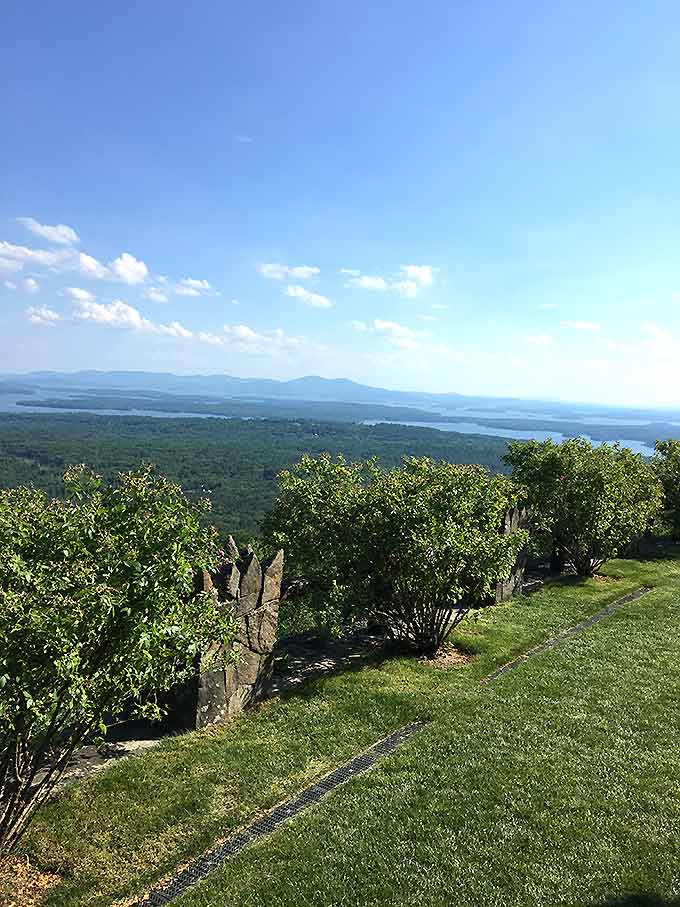 Our local library has an awesome selection of free museum passes available, so I checked out the list on the web. I was looking for a fun place to celebrate my birthday when I spied Castle in the Clouds.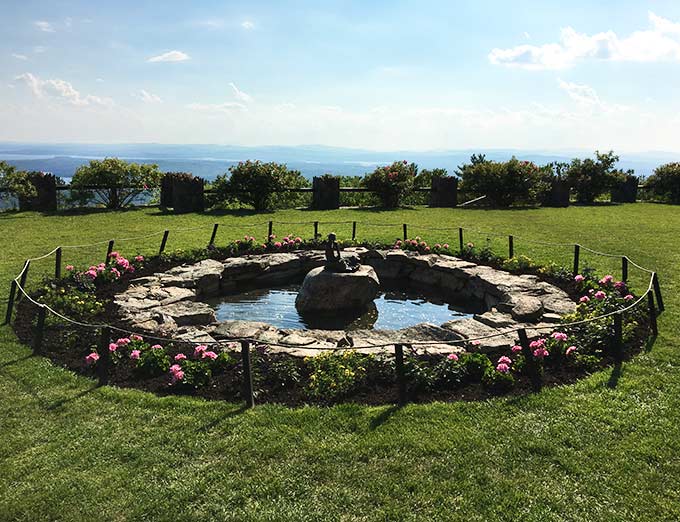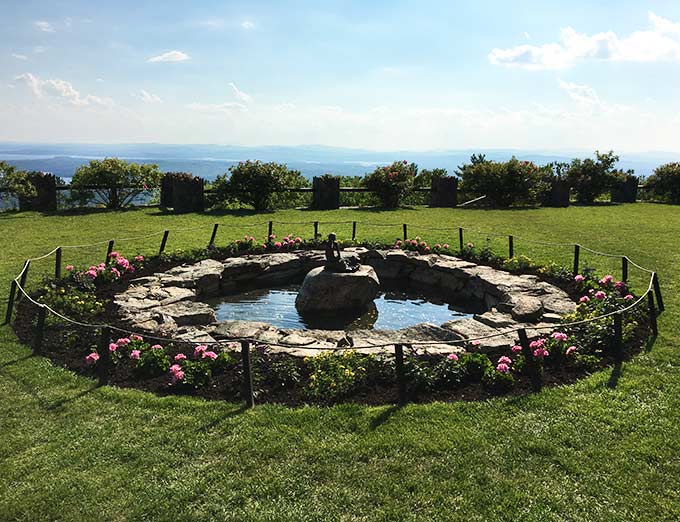 I vaguely remembered visiting Castle in the Clouds as a little girl with my family when we vacationed in Wolfeboro, NH several summers. (Also recalled the enormous black Newfie at the cottage camp where we stayed. A huge, black gentle bear of a dog with twinkling eyes and a slow-wagging tail.)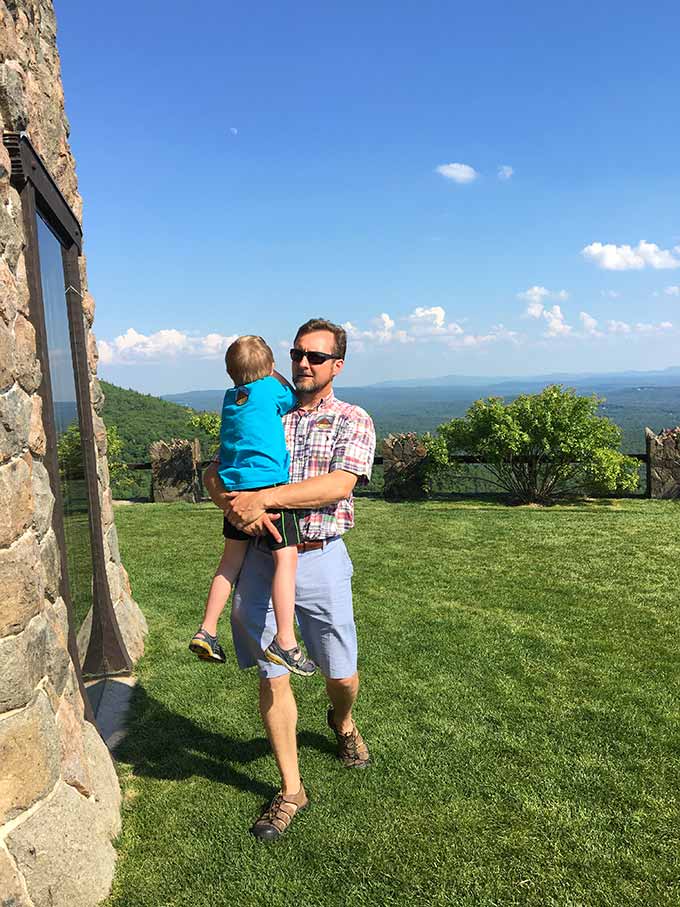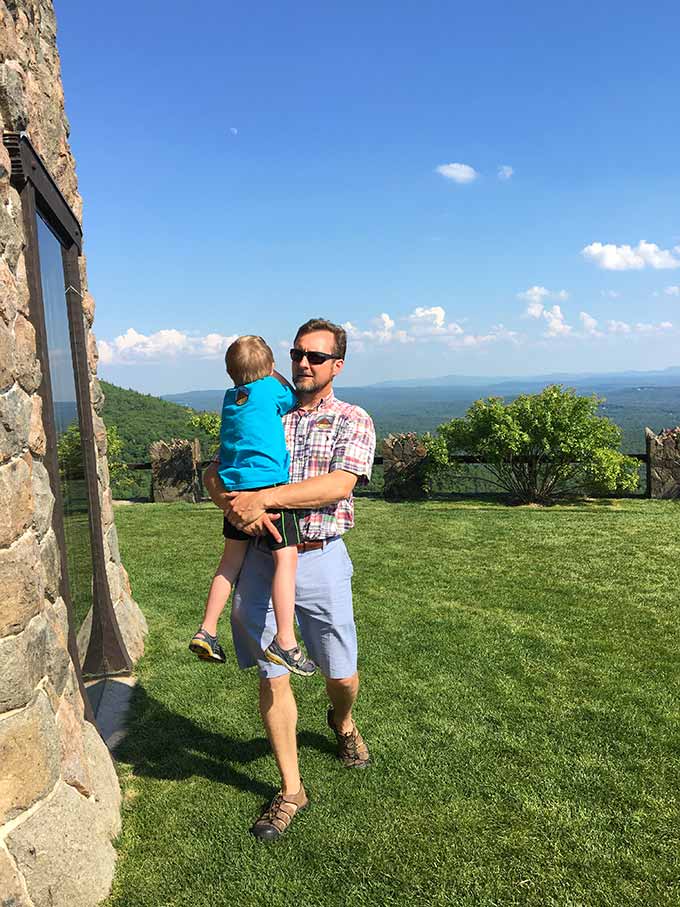 Hudson was NOT a fan of the huge drop-off behind the house, just beyond the gate FYI.
So we visited back in July. Castle in the Clouds is a country estate that's home to Lucknow, an unusually lush home built in 1914 on a mountaintop in the Ossippee Mountain Range overlooking Lake Winnipesaukee.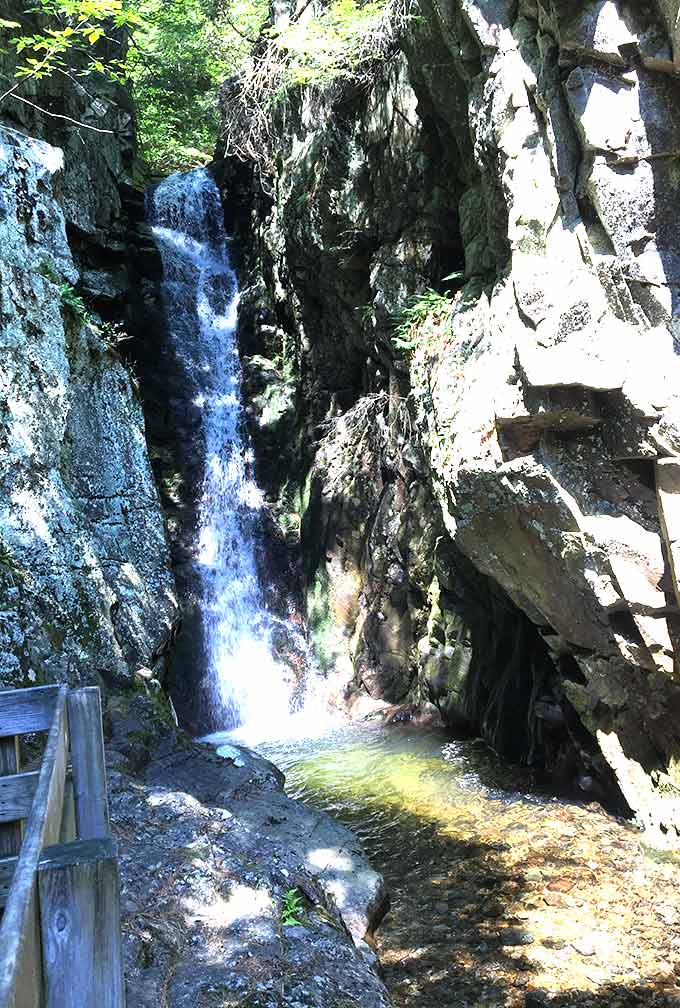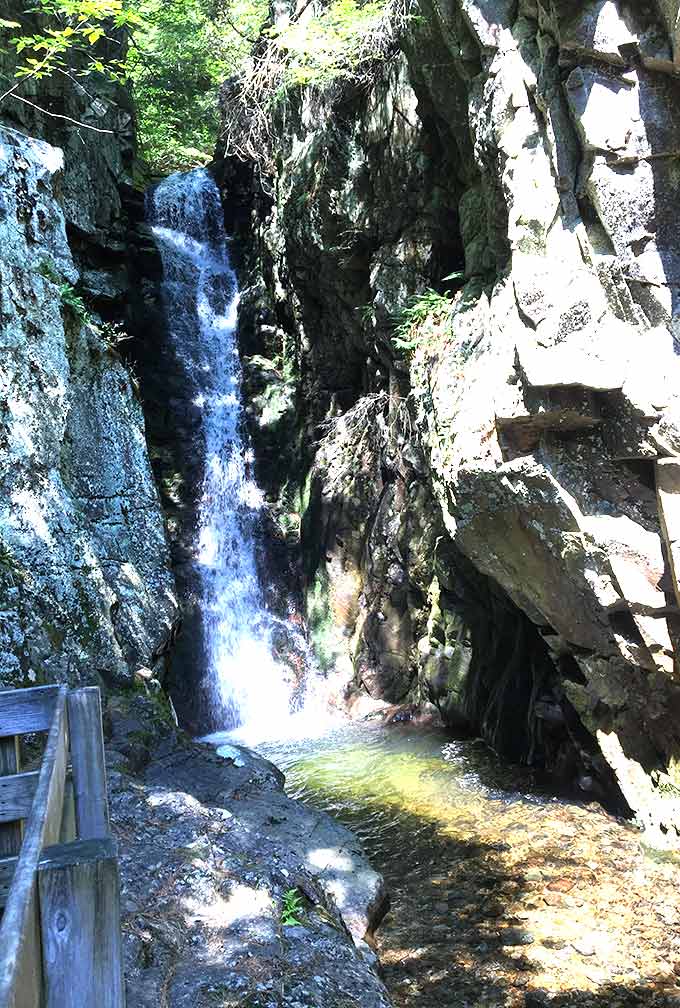 First we climbed the mountain by car, then meandered our way down the curvy one way entrance lane, stopping to view the impressive waterfalls on our way to the famous Lucknow estate. We toted along a picnic and ate lunch on the grounds.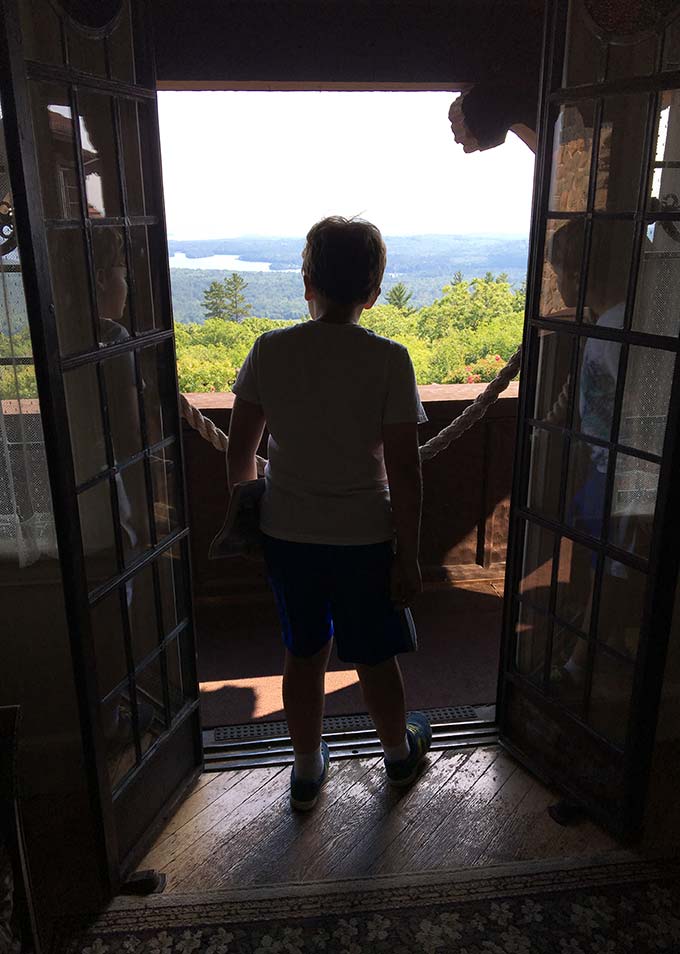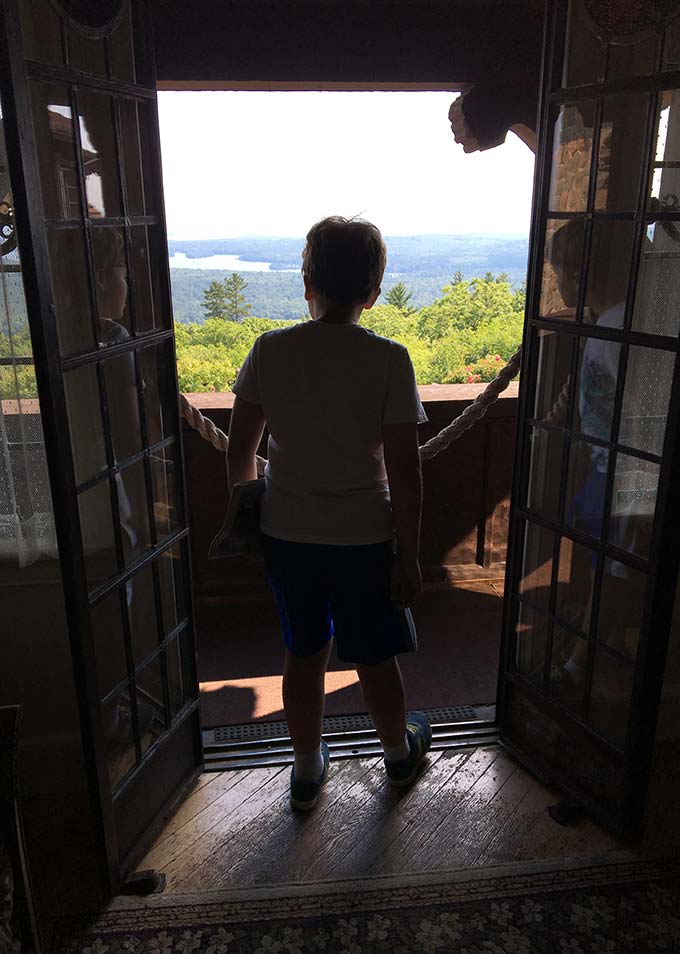 Lucknow is an example of  "Arts and Crafts architecture in New England, expressing that aesthetic movement's philosophy of living in harmony with nature." Designed by J. Williams Beal & Sons of Boston,  it was technologically advanced for the day.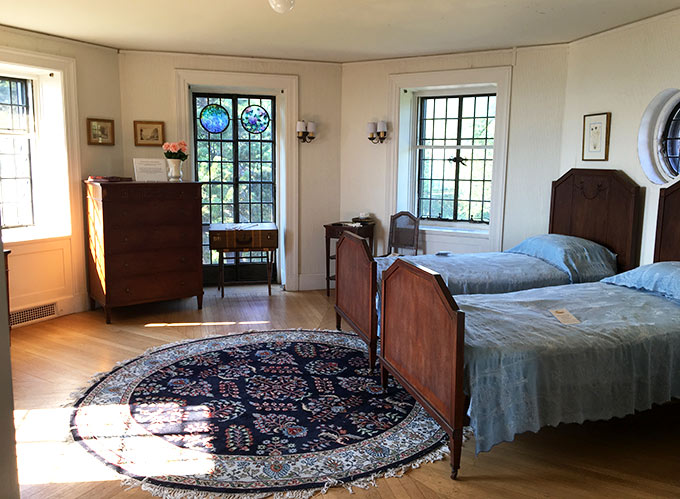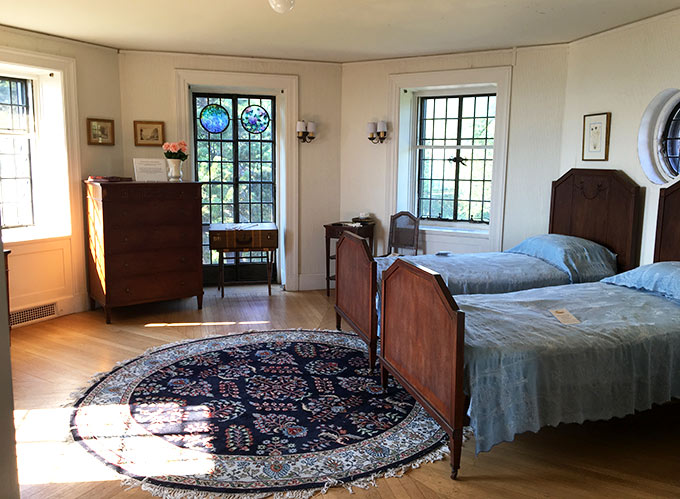 The original estate featured 6,300 acres, a sixteen room mansion,  a stable/garage, two gate houses, a 100 foot greenhouse, farm buildings, an 18-hole golf course, tennis court, a lake for swimming and fishing and 45 miles of carriage and bridal trails.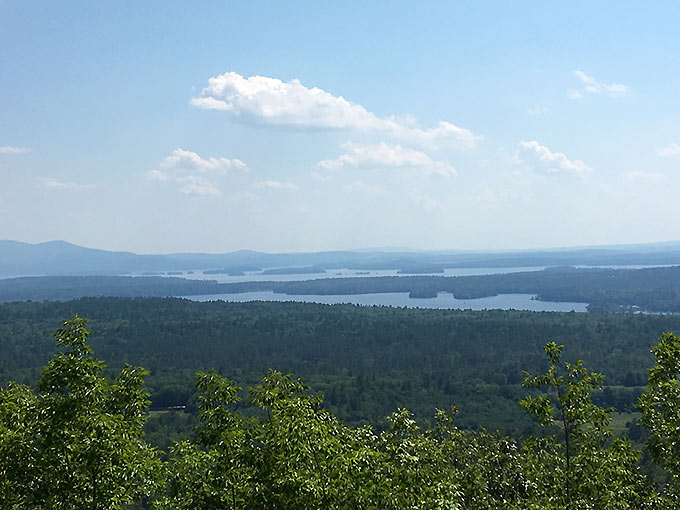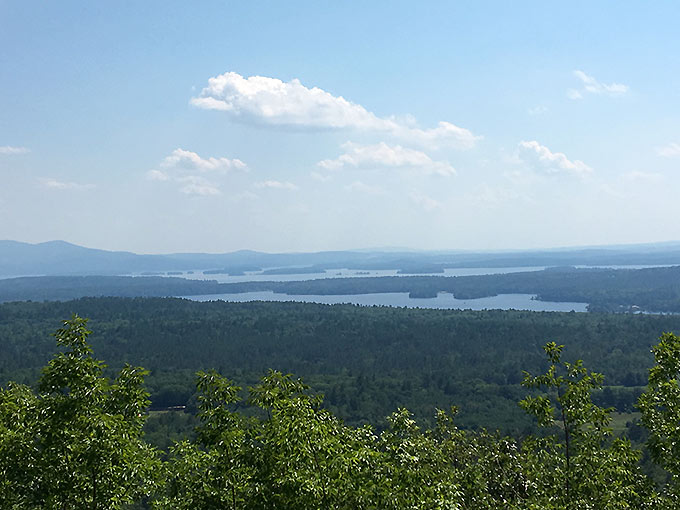 Wow! It's quite impressive, and these views of Winnipesaukee from the back lawn are stunning.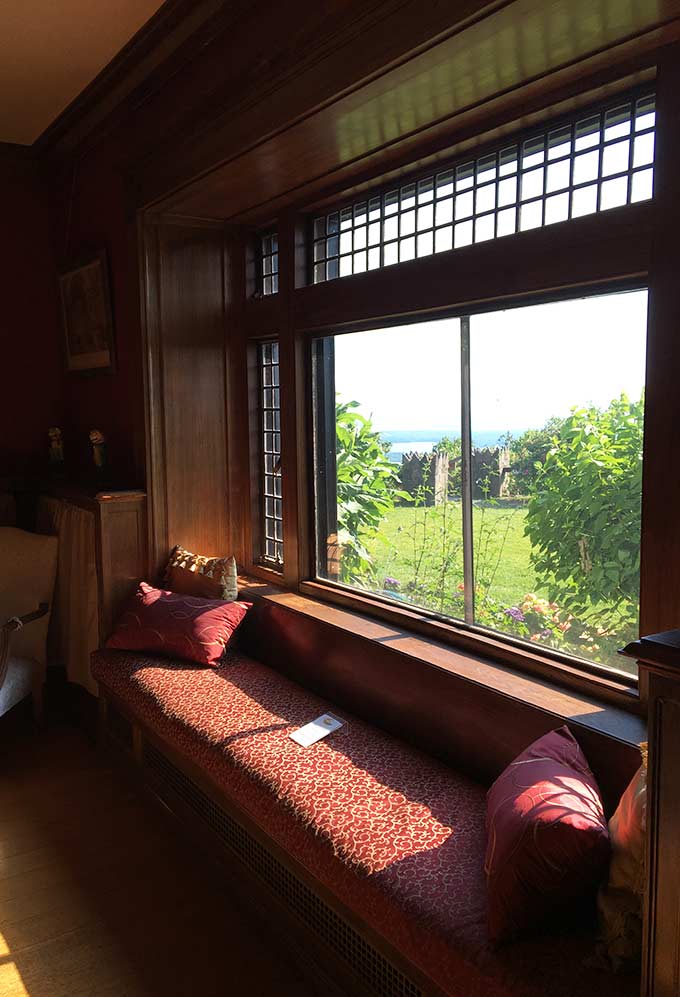 The story of how Lucknow came to be is quite an amazing one of rags to riches. Then rags again. Thomas Plant was just a poor boy from Bath, Maine. At the age of 14, he left school and home to seek his fortune, working in various odd manufacturing jobs.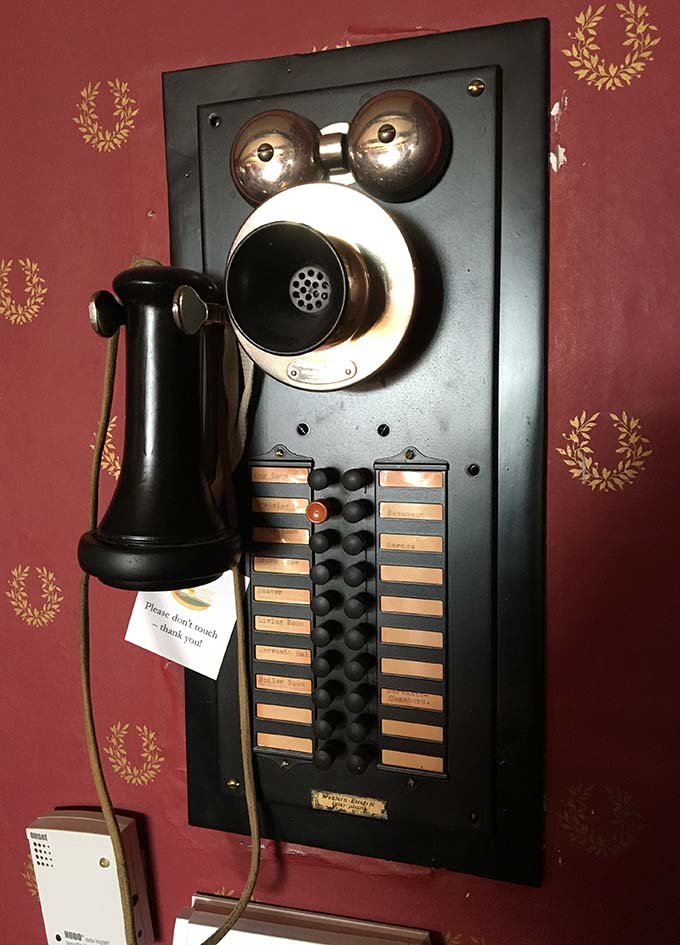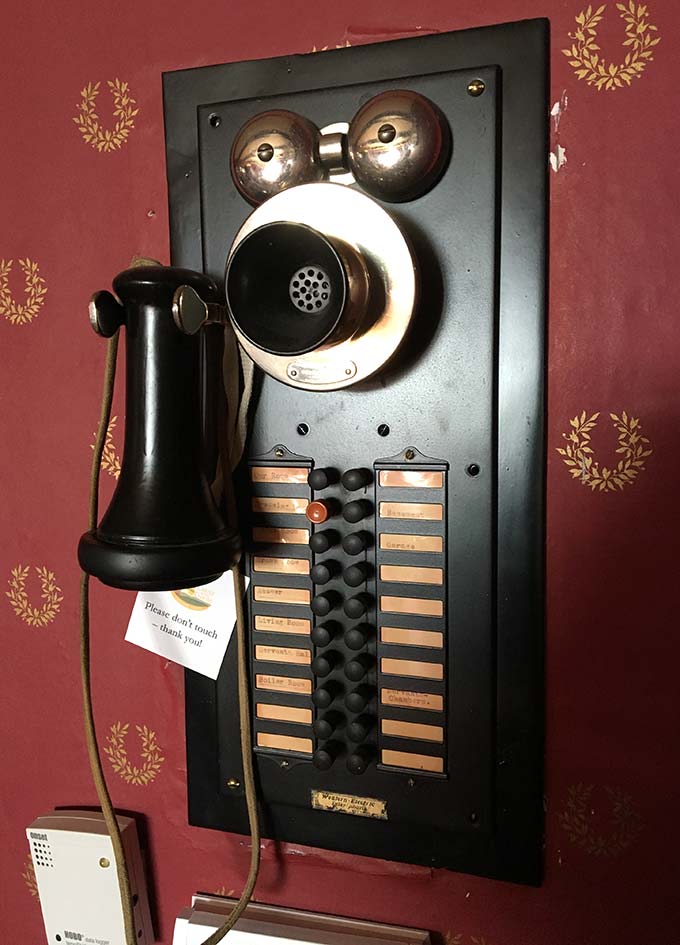 There was a wall phone in every room! (Remember, it's 1914.)
By the time he was twenty-five years old, he'd opened the Thomas G. Plant Company. By 1910, his Jamaica Plains shoe manufacturing company was the largest shoe manufacturing facility in the world.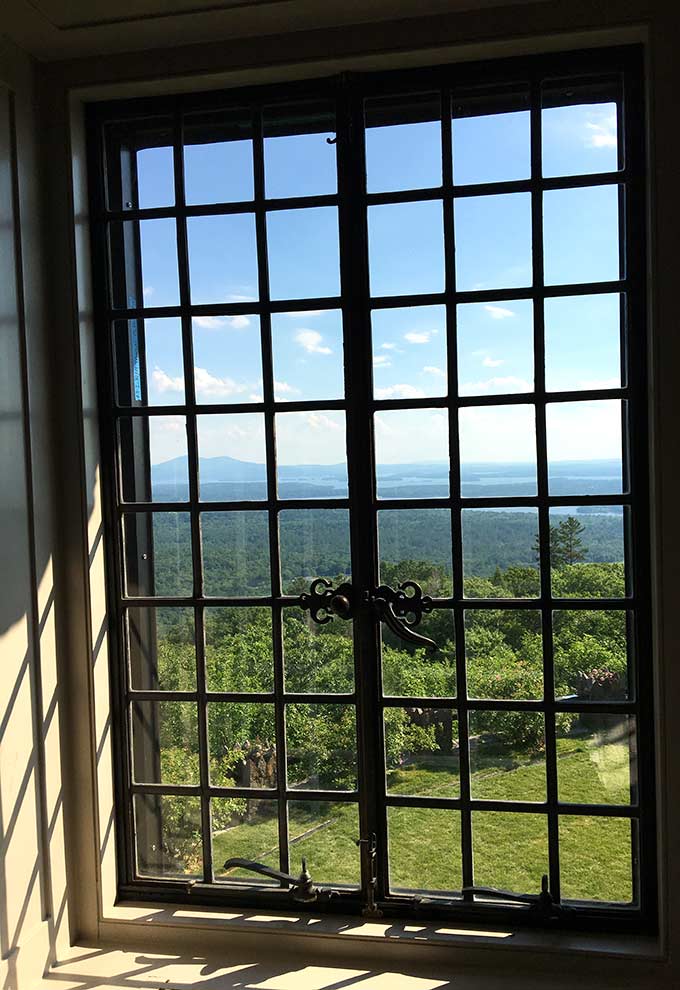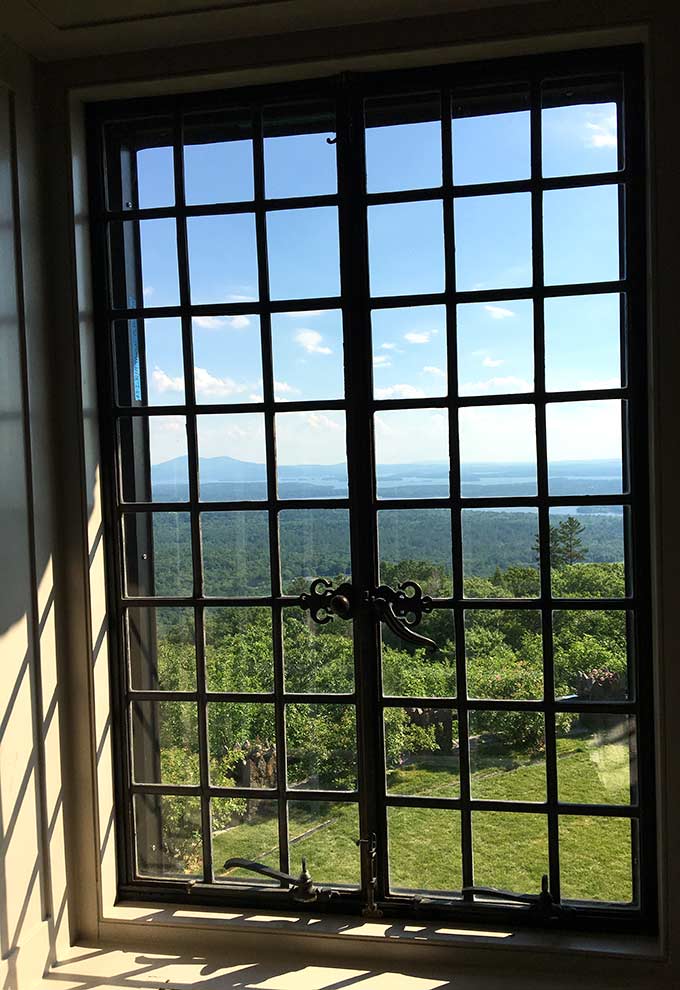 The docents did a fabulous job conveying how technologically advanced the factory building (that covered five city blocks) was in 1914 with fitness rooms, health insurance for all employees, three bowling alleys for entertainment and rooftop gardens where families met employees for recreation and meals. Truly amazing advances for the day.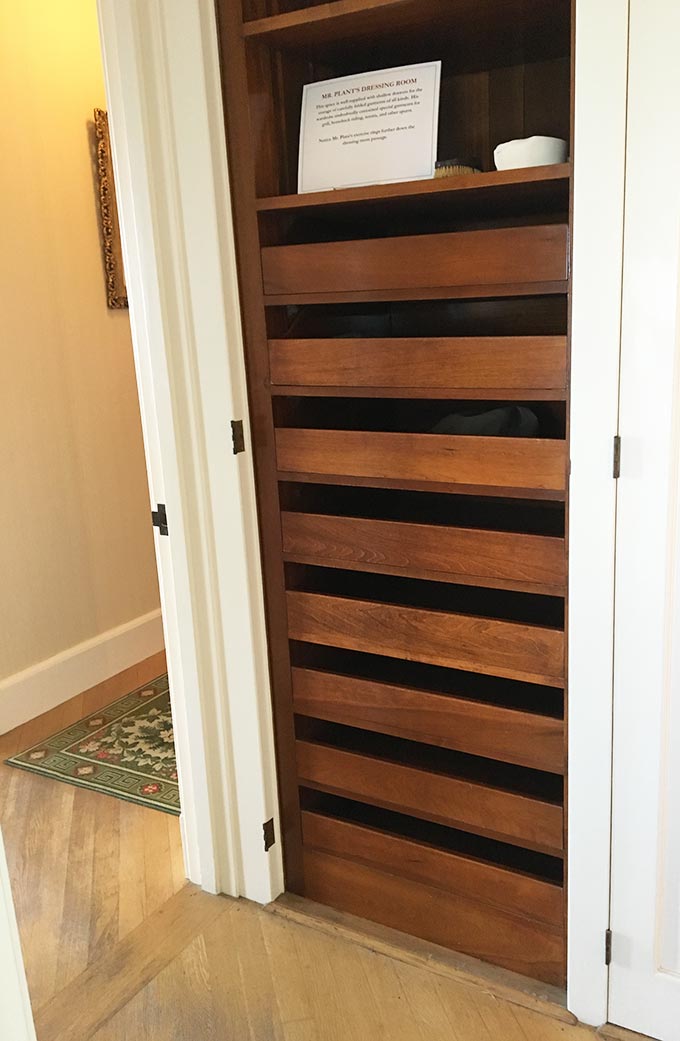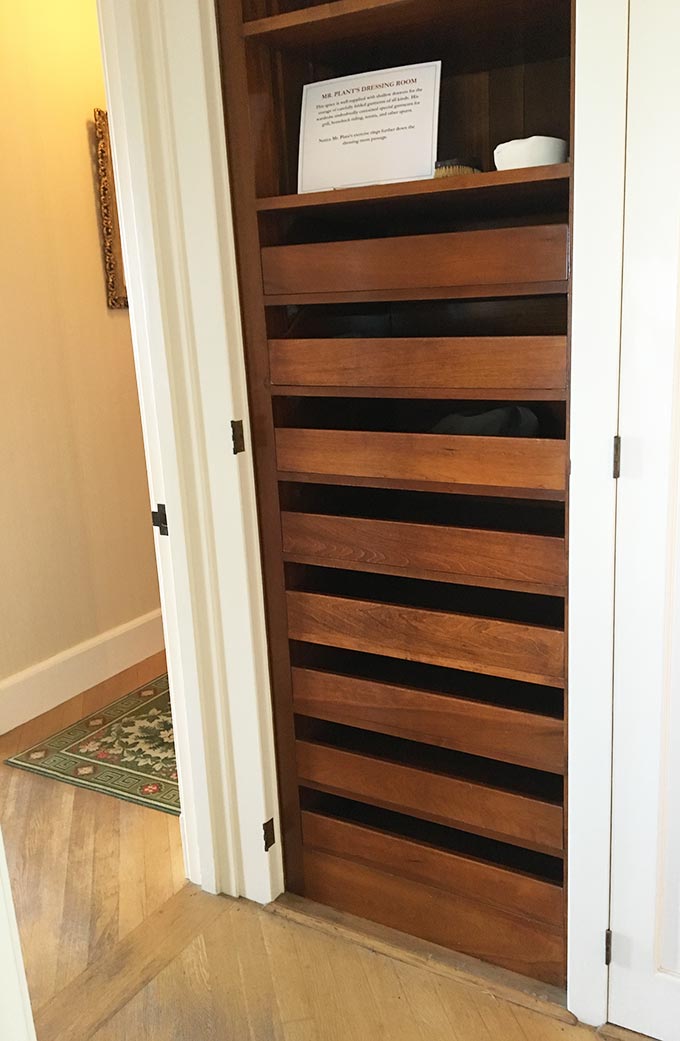 The organized storage and closets throughout the house were fabulous.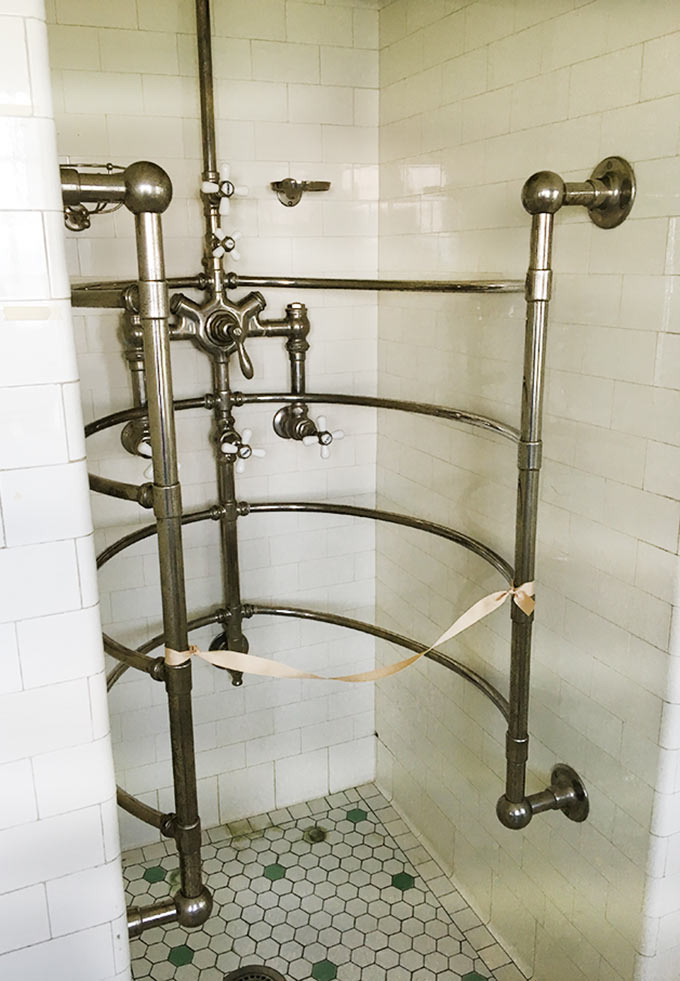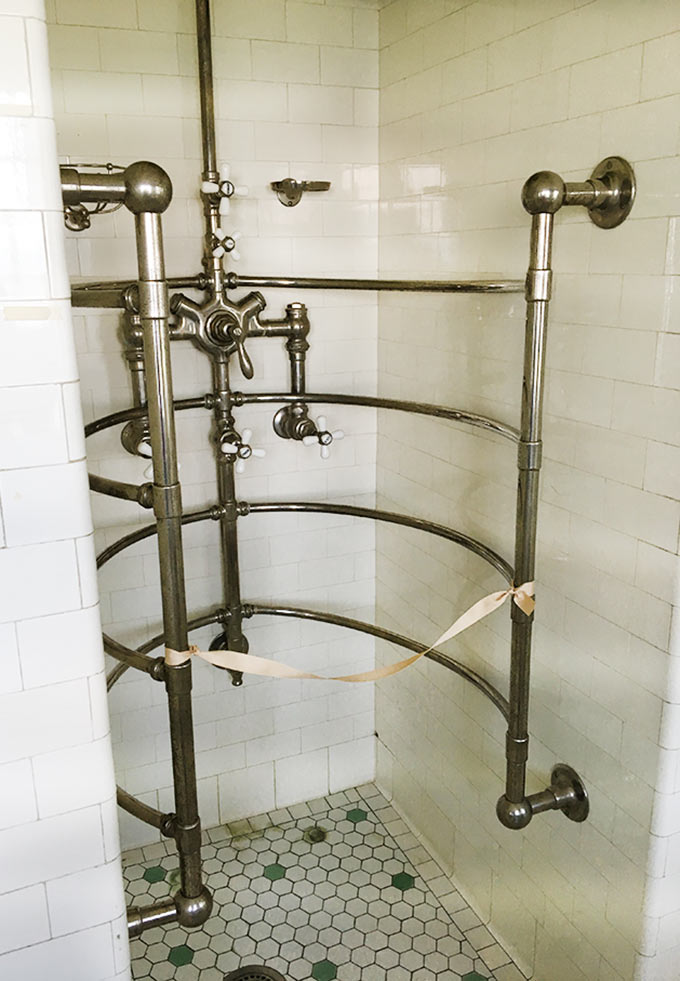 Need a massage? Check out the three needle shower! (But men only please.)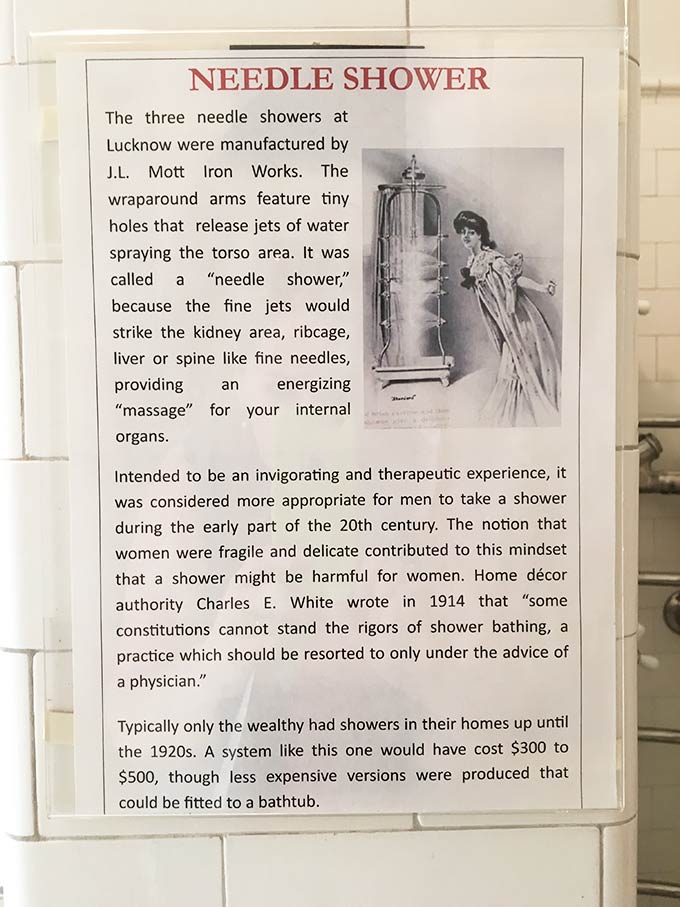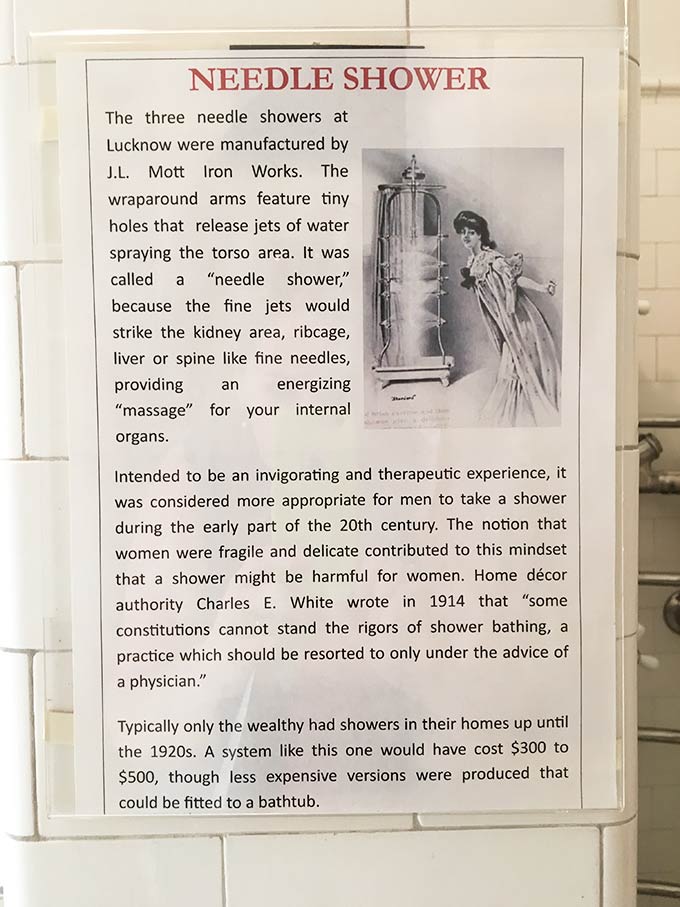 This sign cracked me up.
Unfortunately, after a series of failed investments, Plant tried, from the mid-1920s through the era of the Great Depression, to sell the mountaintop estate. However, no buyer was found, and the Plants mortgaged the property to a friend and continued to live at Lucknow until Tom Plant's death in 1941, when the property was sold.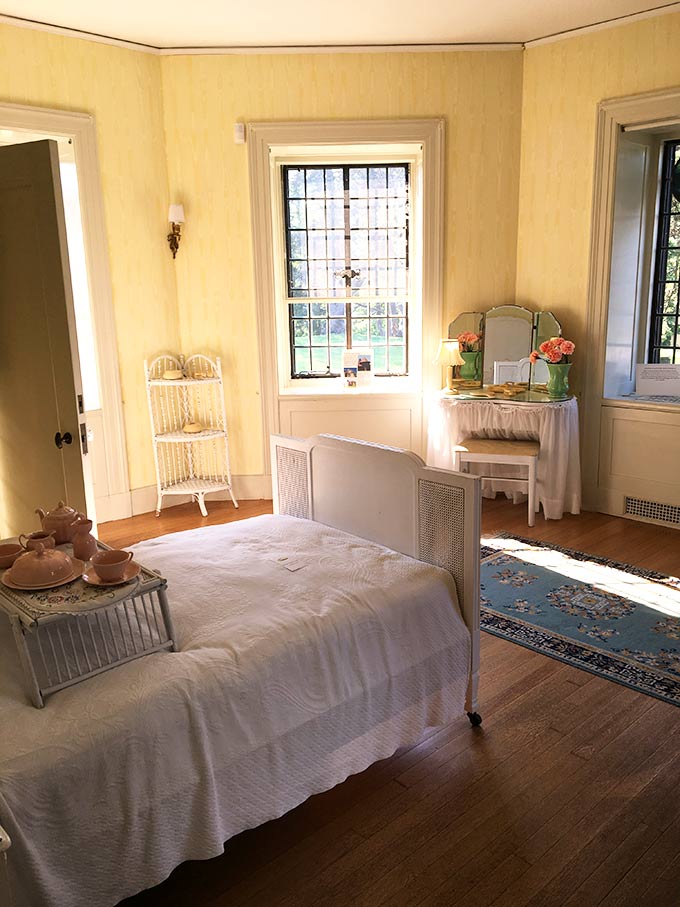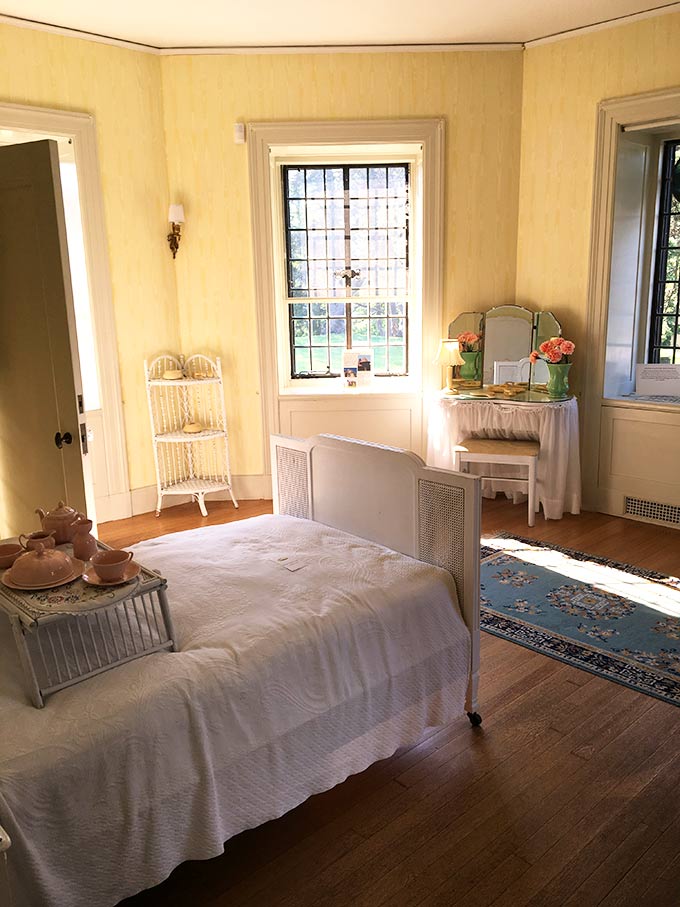 In 1959 the estate was opened to the public as Castle in the Clouds and is managed by a preservation society that oversees the care, restoration and preservation of Lucknow today.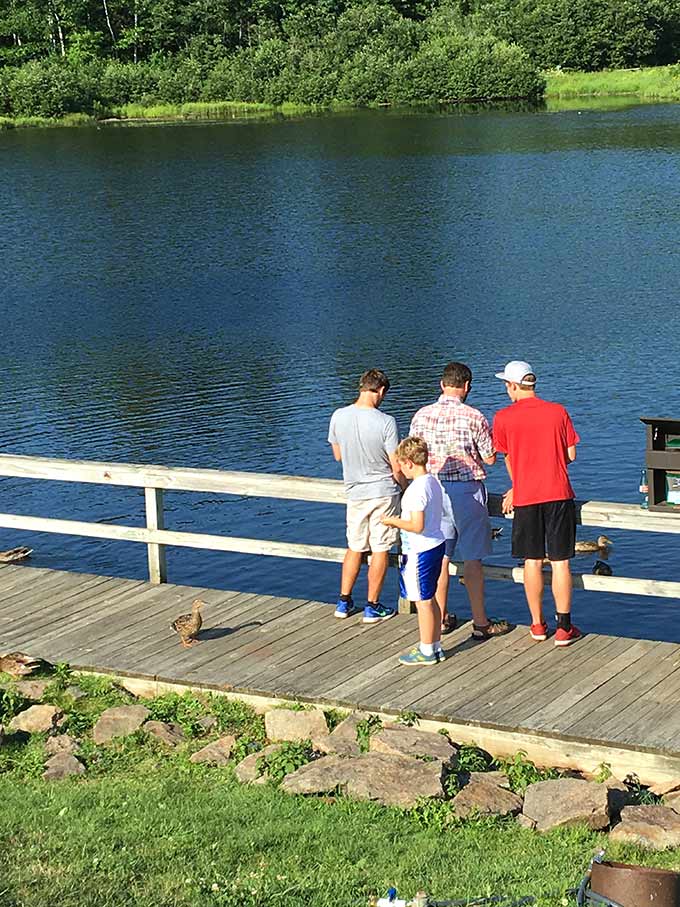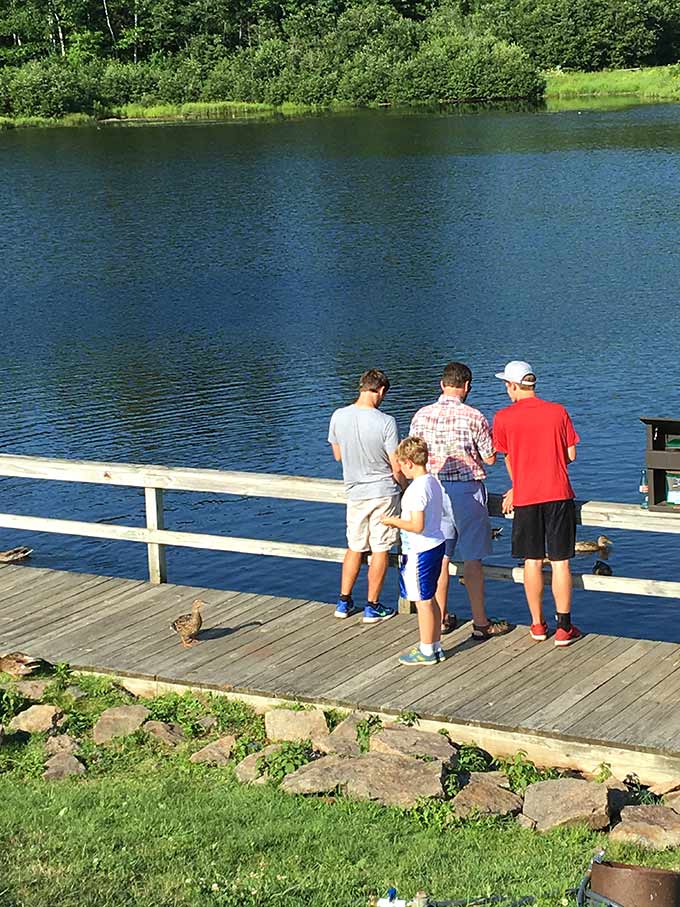 The ducks were as interested in the fish food as the trout when we stopped at the fish pond on our way out.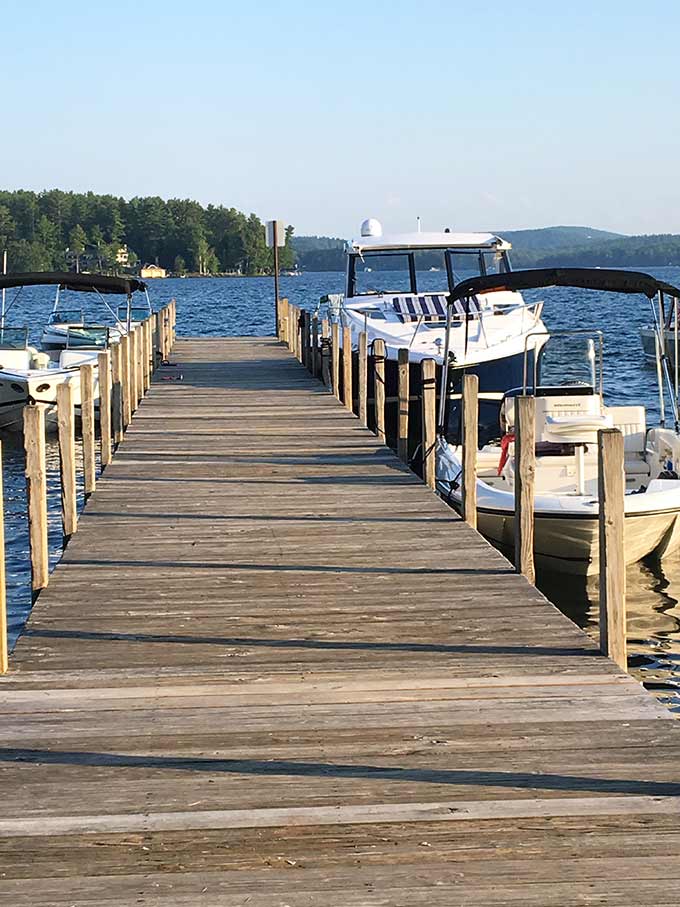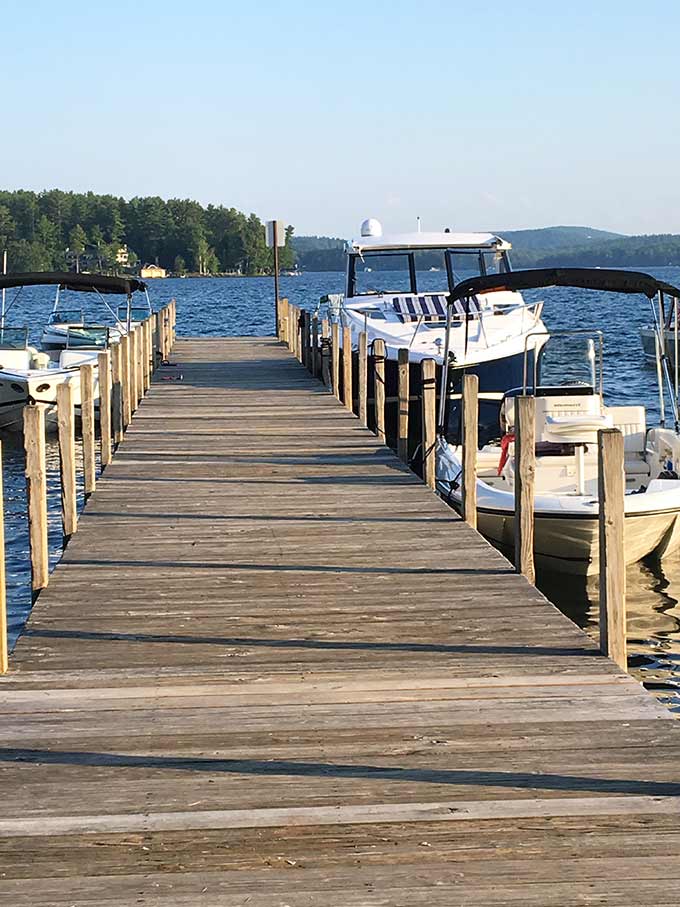 We dropped by the docks near the village green in Wolfeboro for ice cream and a gazebo band concert on our way home.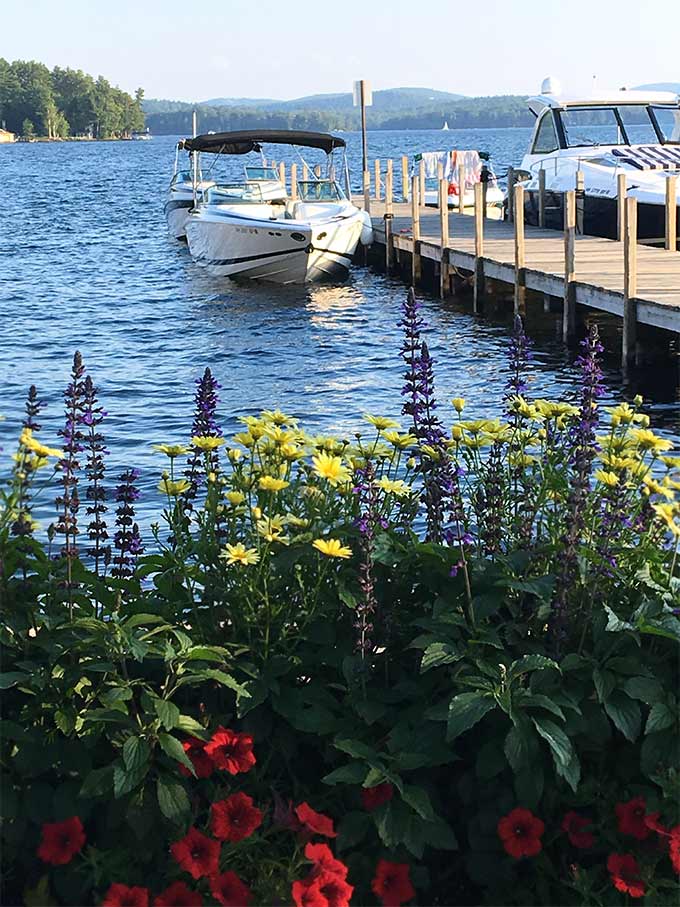 Can you tell I love it here in New Hampshire? It's so beautiful with the lakes, mountains and ocean nearby. Many thanks for coming along today, hope you enjoyed the views! What are your favorite New England haunts?
You may also like: Sugarbush Farms