So we're sitting in the airport waiting for our flight now and I've got just enough time for a story. I think. (Headed to Birmingham, spending Family Weekend with Jonathan at Samford. Wahoo.)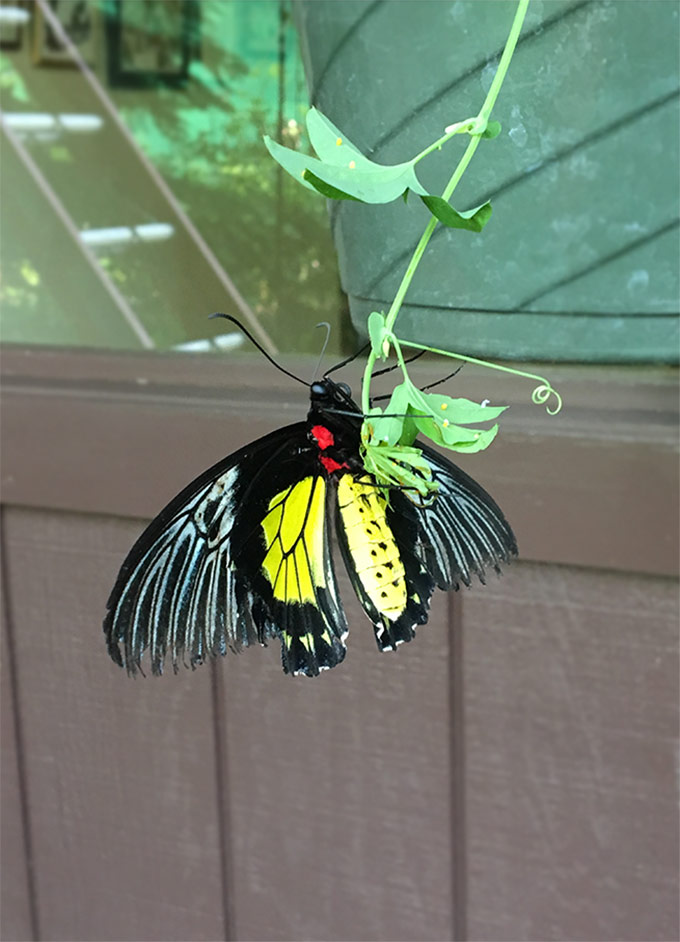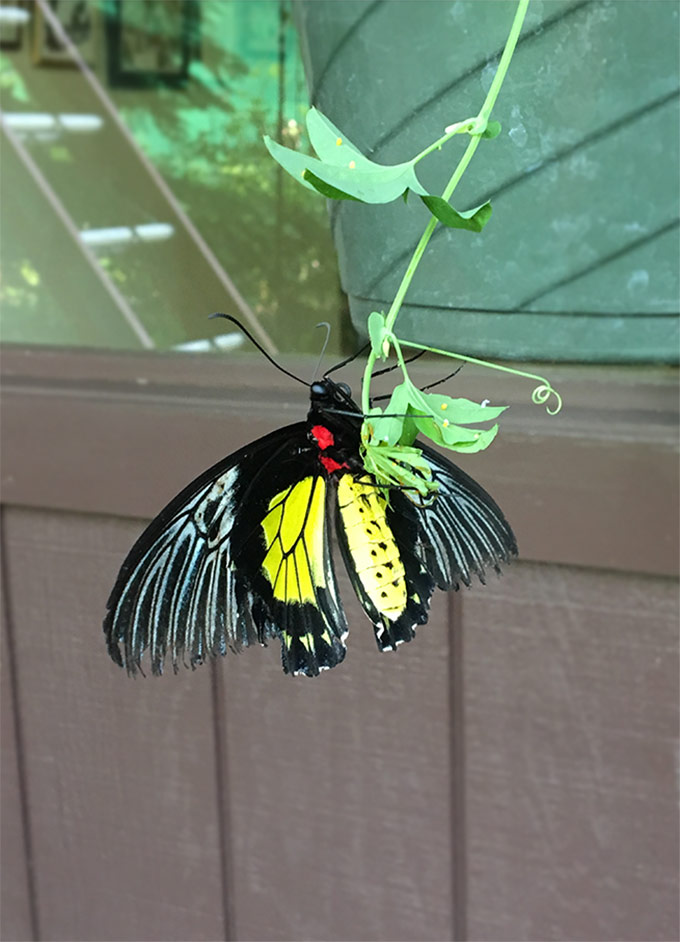 Last month I told you about taking Charlie and Hudson to The Butterfly Place in August. And that we got our very own monarch just a few weeks later. We're not talking Queen Elizabeth here. We're talking a lovely zebra-striped monarch caterpillar.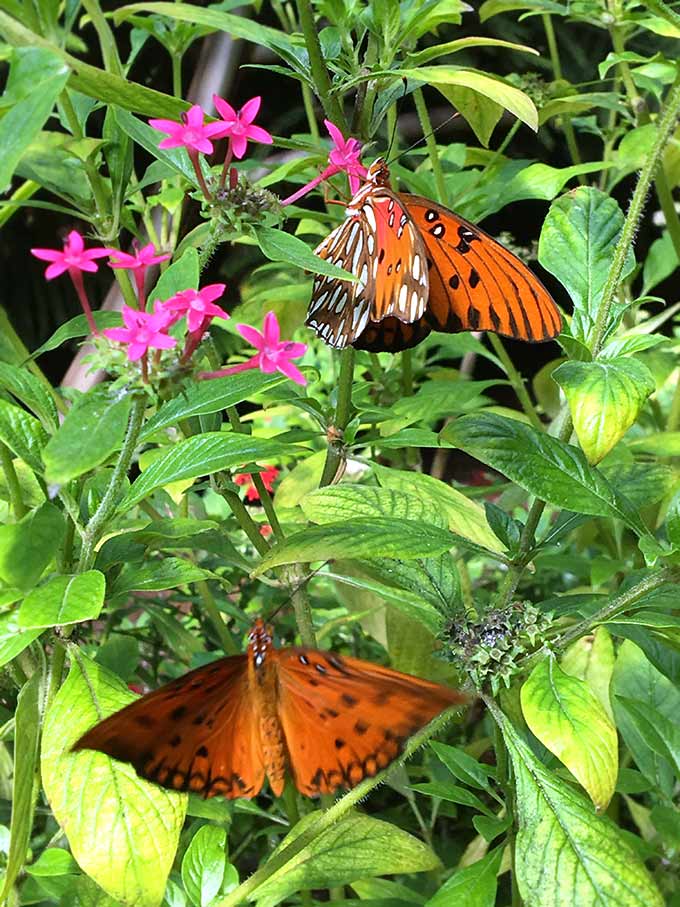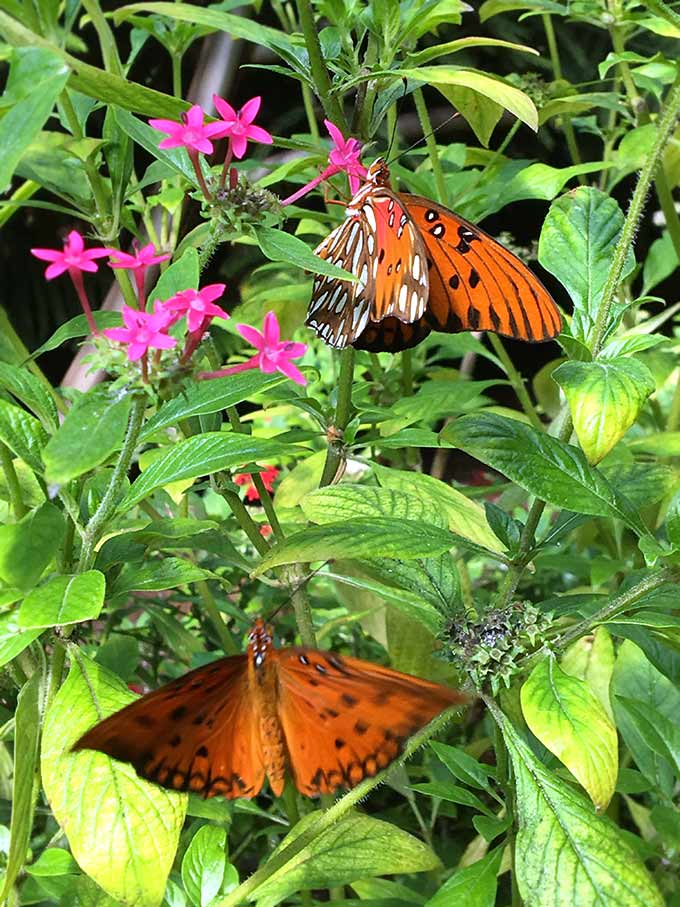 So the three of us arrive at the Butterfly Place in Westford, Massachusetts and an earnest and attentive twenty-something checks us in. A stern older lady comes over, hands us our tickets. Through pursed lips she reads us the ground rules for the butterfly sanctuary. She doesn't crack a smile or seem particularly happy to see us either.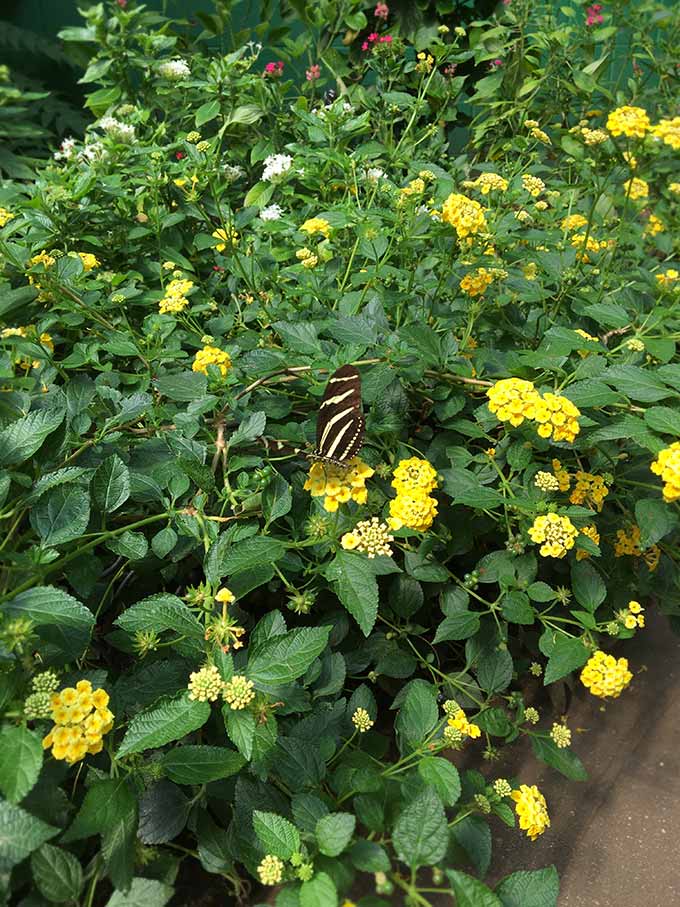 Well you know me. I just can't keep my mouth shut. So I say somewhat cheerfully, "You sure run a tight ship around here."
And she says, "Well I have to. You'd be surprised at the people who come in here."
"Really…" I say invitingly.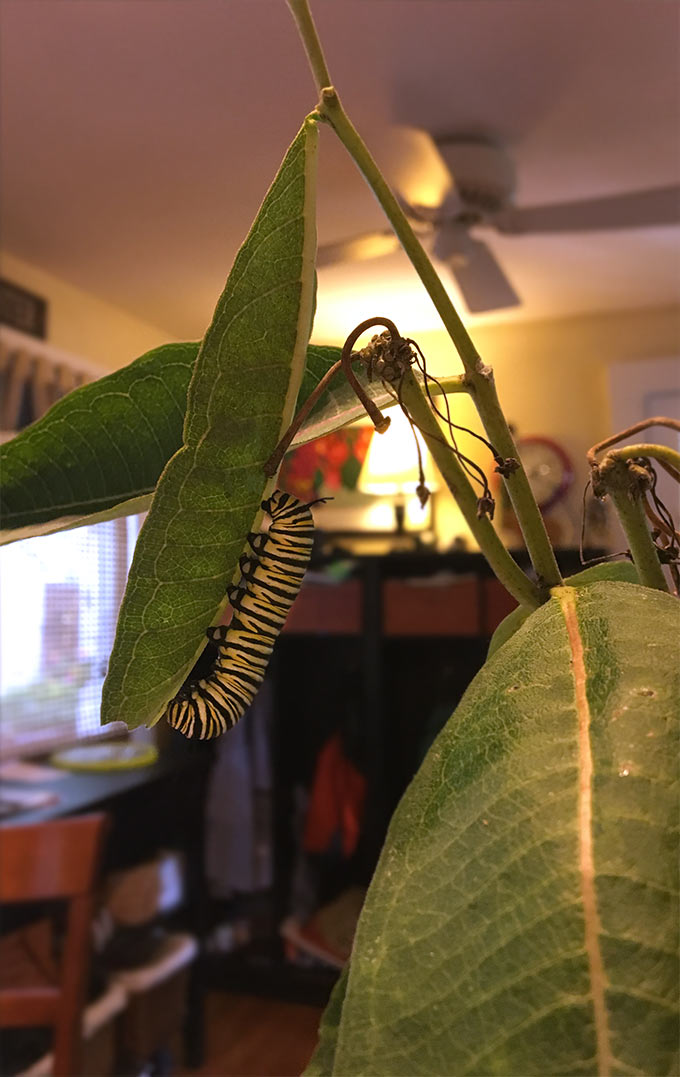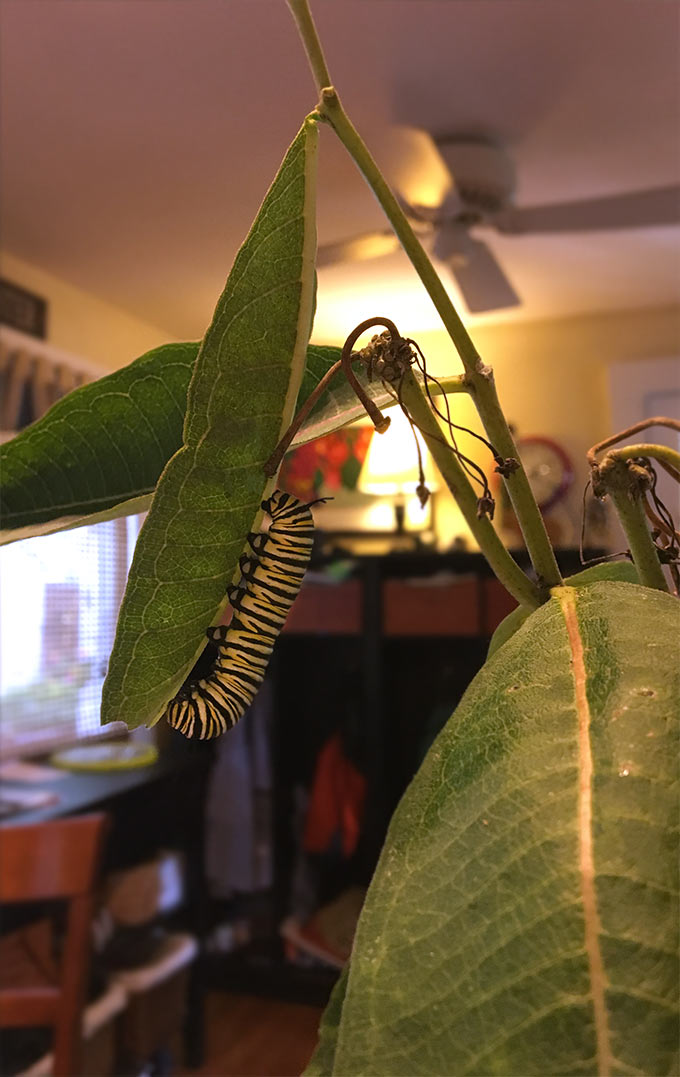 And she says, "Yep. Just last week they radioed me from the butterfly sanctuary. Said they were sending a grandmother and child back to me for a refund. She arrived flustered and red-faced. I asked what the problem was."
"Oh there's a problem alright. And I want my money back. This place is no fun at all. Not if you can't squish 'em," she said angrily.
Oh my word. Can you even believe it? This woman (I won't call her a lady) came to the butterfly sanctuary with her grandchild intent on squishing butterflies. Sigh. People.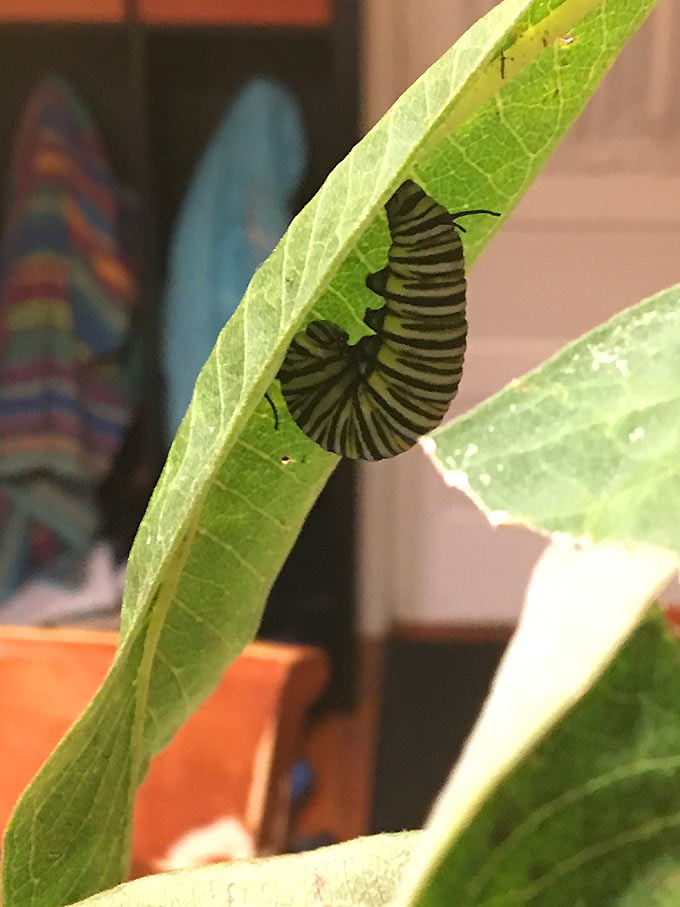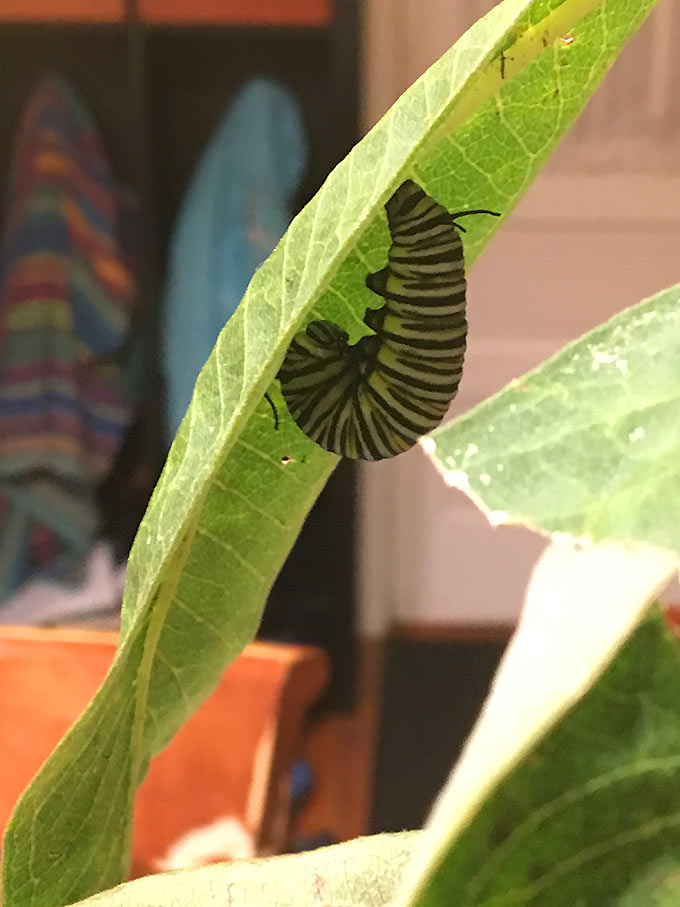 Speaking of people. Friends were visiting us back in August for a few days and told us the craziest story ever over brunch. I still think about it and can hardly believe it really happened.
So friends of theirs got married. Had their wedding videoed. And at the reception the videographer sets up a running camera camouflaged behind some bushes so the happy couple can relive the memories later. A few months after the wedding the couple gets the video in the mail. The videographer says be sure to watch the reception closely, right around when the bride throws the bouquet.
So watching the video, they see everyone head over some distance to see the bride, leaving the buffet table area unattended. Well. Two of the guests, actually a dentist and his wife, do not join the group cheering on the bride. Instead, they rush quietly to their car. Snag some large Tupperware containers and Ziploc bags and head back to the buffet table. Looking both ways, they furtively stuff the containers and bags to the gills with sandwiches and finger foods. YES!
(That's when I choke on my blueberry pancake, no kidding.)
Can you even imagine?
"Quick honey. You grab the sammies, I'll snag the eclairs. "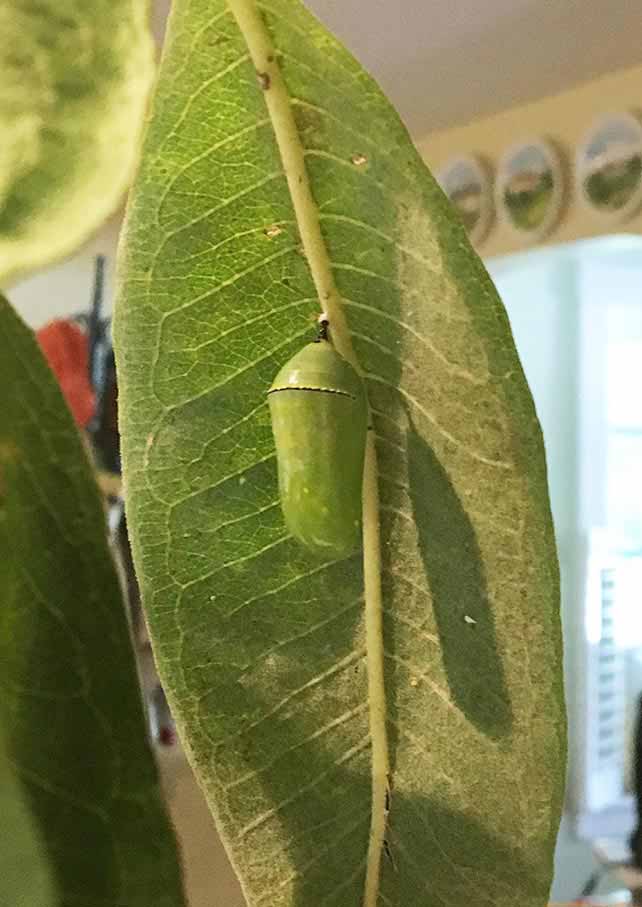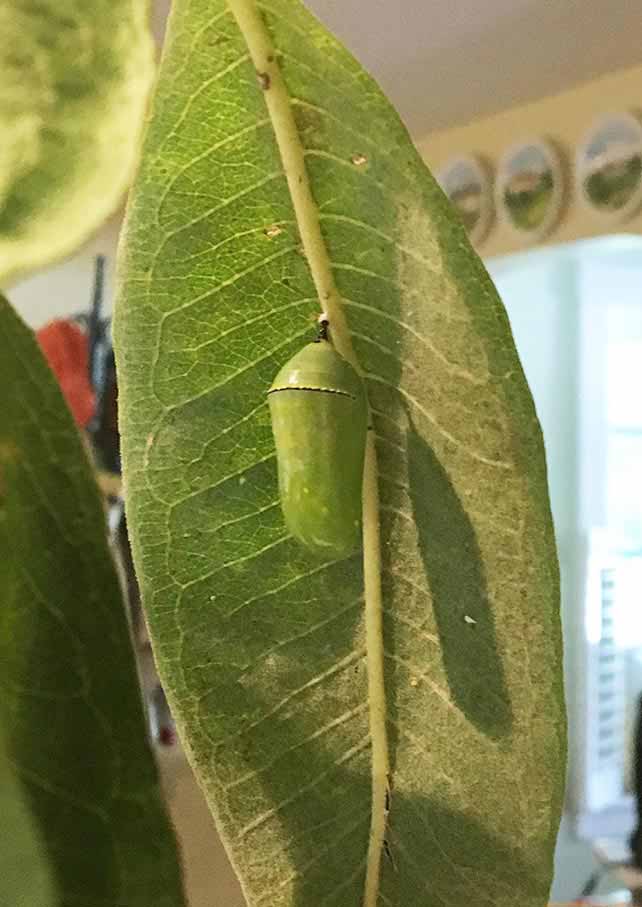 True story. And to think it was all premeditated. And recorded. Ouch. People are so interesting. (Doubting they'll be invited back for the vow renewals.)
So the boys and I went to the butterfly sanctuary and thoroughly enjoyed it. We were fascinated to see so many different kinds of butterflies. Charlie was enamored with the whole process and Hudson was just as excited about butterflies as he is about birds.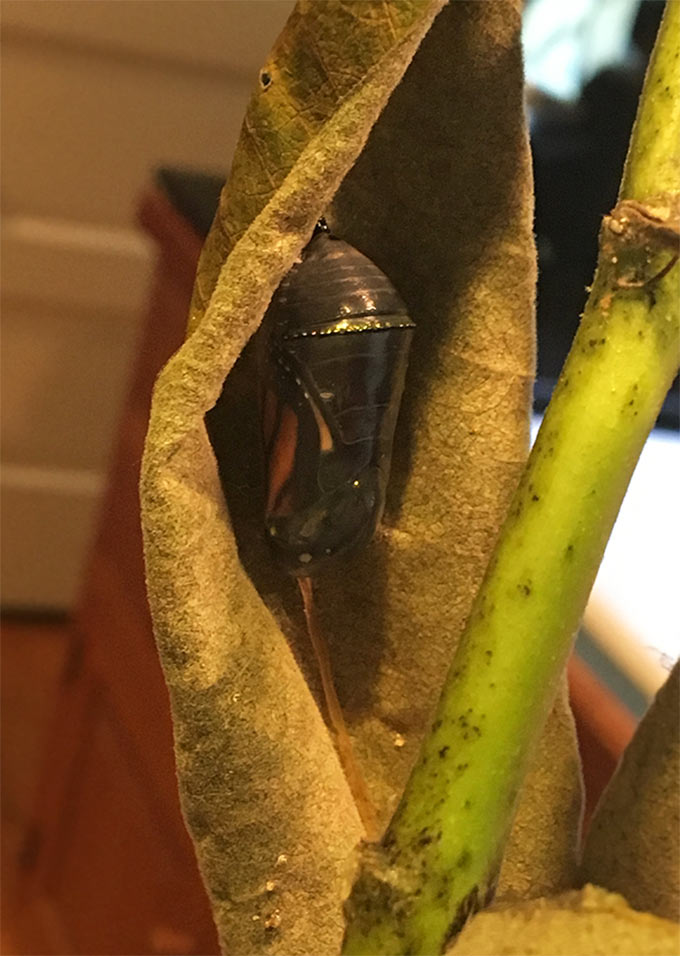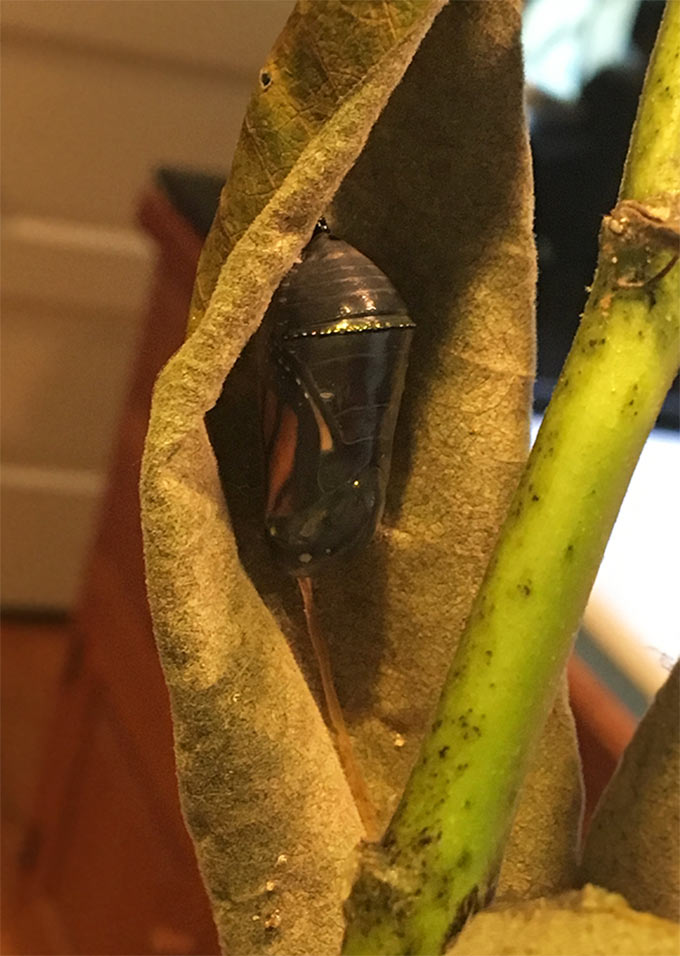 The following week I'm out walking at the park with a friend. Between us we have thirteen children. (I love that line. It's also true.) Of course more than 2/3 are hers. And because of all these wonderful kiddos, we have to walk early early. Like 6 a.m. early.
So we're walking around the pond, and she spies a monarch caterpillar feasting on a milkweed leaf. A big monarch caterpillar. And I get to thinking how much Charlie would delight in seeing that caterpillar morph into a butterfly.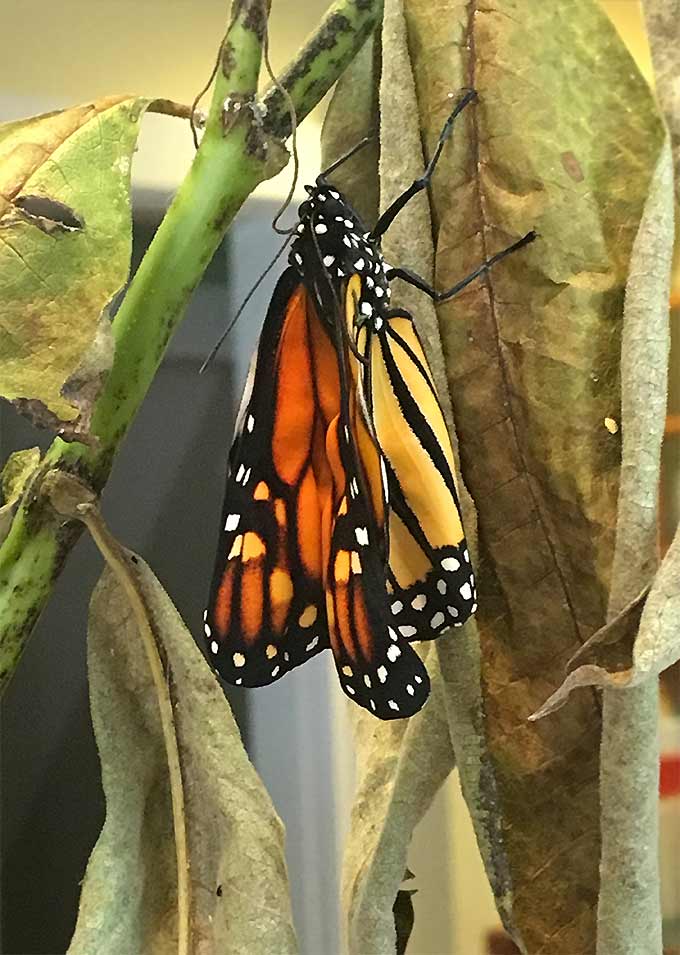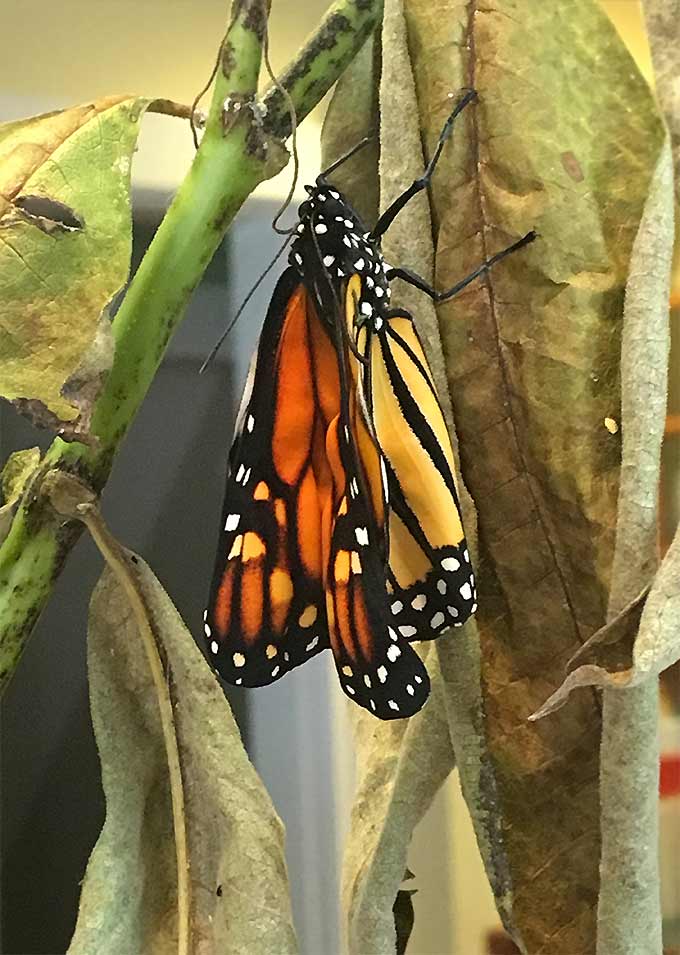 When I get home, I tell Charlie I've got a scavenger hunt for him at the park. And we pack Hudson into the stroller and walk back. We play 20 questions and eventually Charlie finds that fat caterpillar. And I just happen to have a pair of clippers handy in the stroller and I snip snip the milkweed branch.
And I know it's wrong because moments after I snip, a parks & rec employee rolls in on a golf cart nearby and I find myself HIDING the branch in the back stroller pocket. Yep. Guilty. Me. (But walking home I think about my high property taxes that finance the park upkeep and feel a tad less guilt.)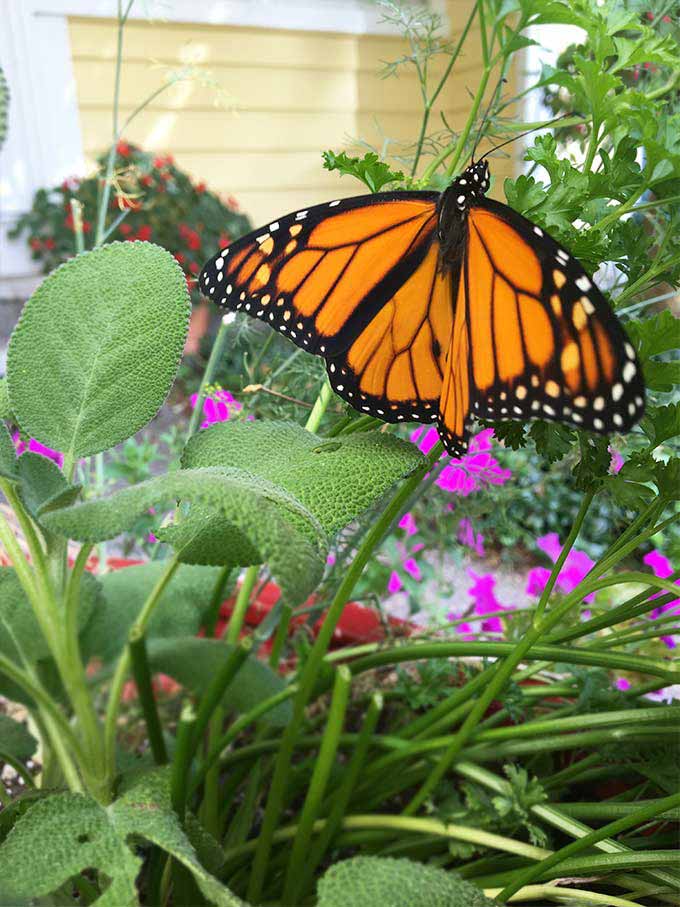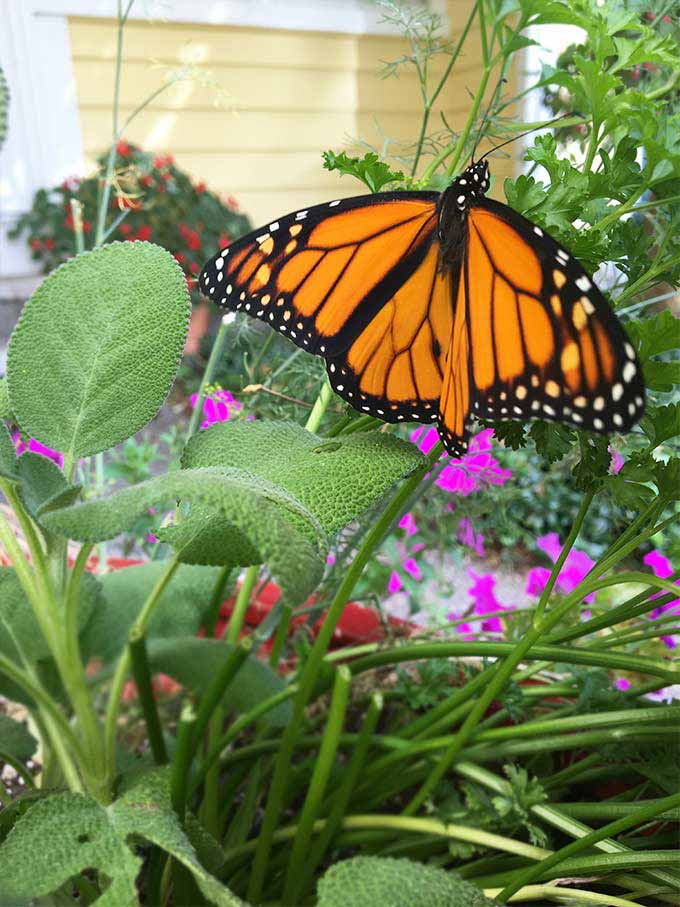 People. Naughty caterpillar-pilfering people like me. And the sneaky dentist and his wife. And that sadistic butterfly squisher.
Hey guess what? They're calling our flight now. Gotta go gotta go gotta go. Have a fabulous weekend my friend!
You may also like: I'm Not Bitter or Anything