This tender, crumby Cinnamon Streusel Apple Coffee Cake deserves a spot on the menu for all your special breakfasts and brunches. Your new favorite sour cream coffee cake packed with apples, cinnamon filling and topped with sweet, crumbly cinnamon streusel. Perfection.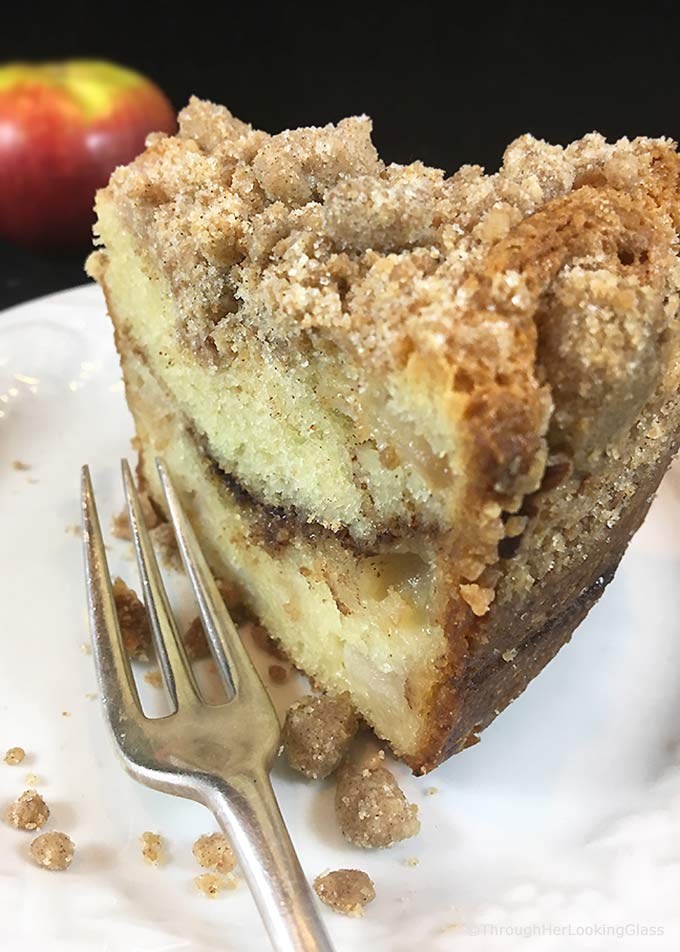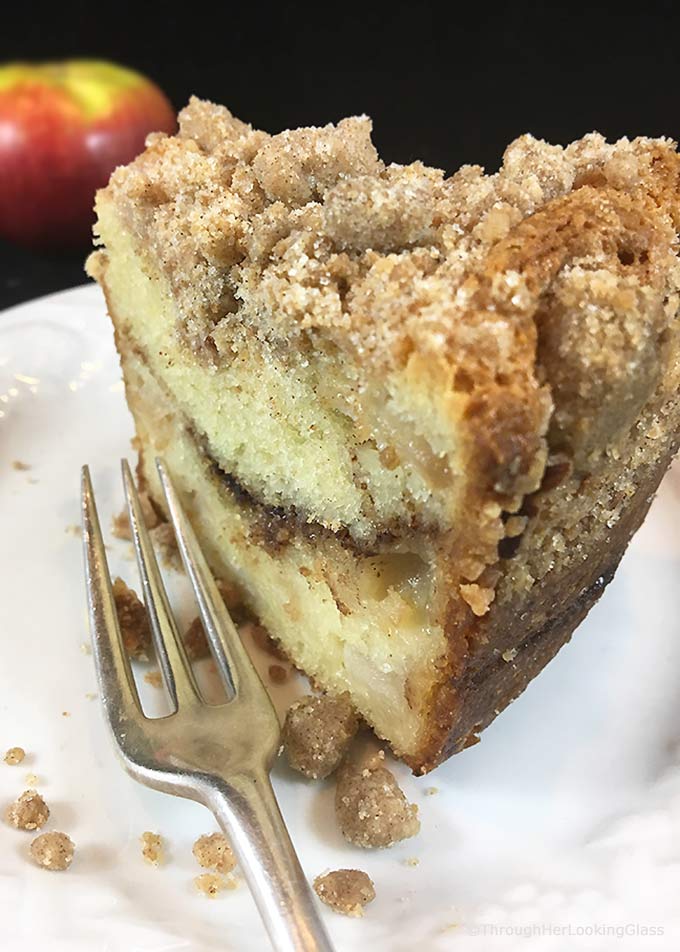 We've gone apple picking every fall for as long as I can remember. There's something wonderful about packing up for the apple orchard. Maybe it's the anticipation of the wonderful things we'll make with those crisp, fresh apples. Maybe it's being in the great outdoors together as a family, breathing in the fall air.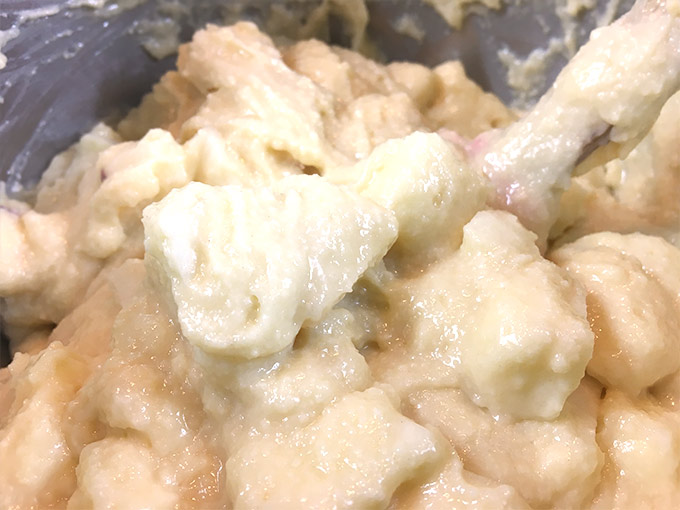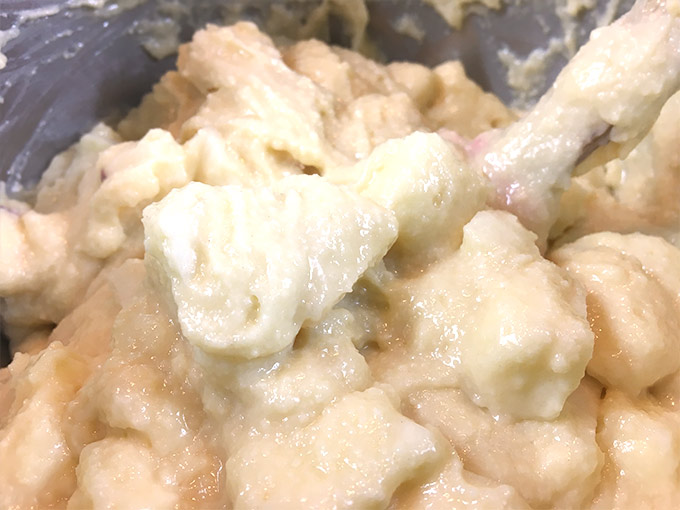 Growing up, we picked macs and cortlands at Indian Rock Orchard just a few miles from our historic 1754 farmhouse in Rhode Island. It seems every orchard has a personality all its own. Some have their own cider press while others have warm cinnamon-sugared apple cider doughnuts in a glass case at check out.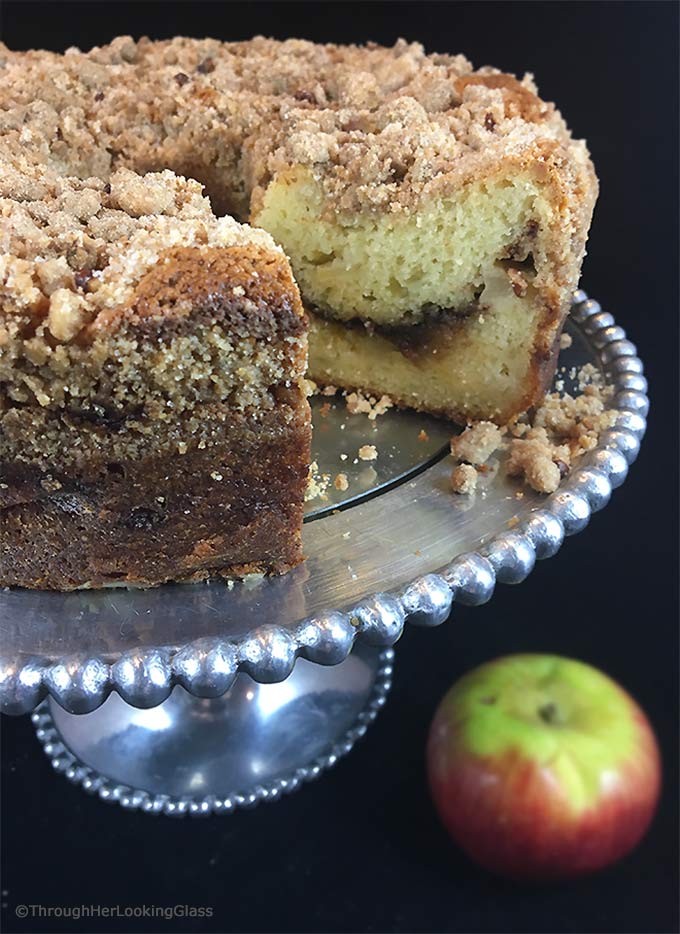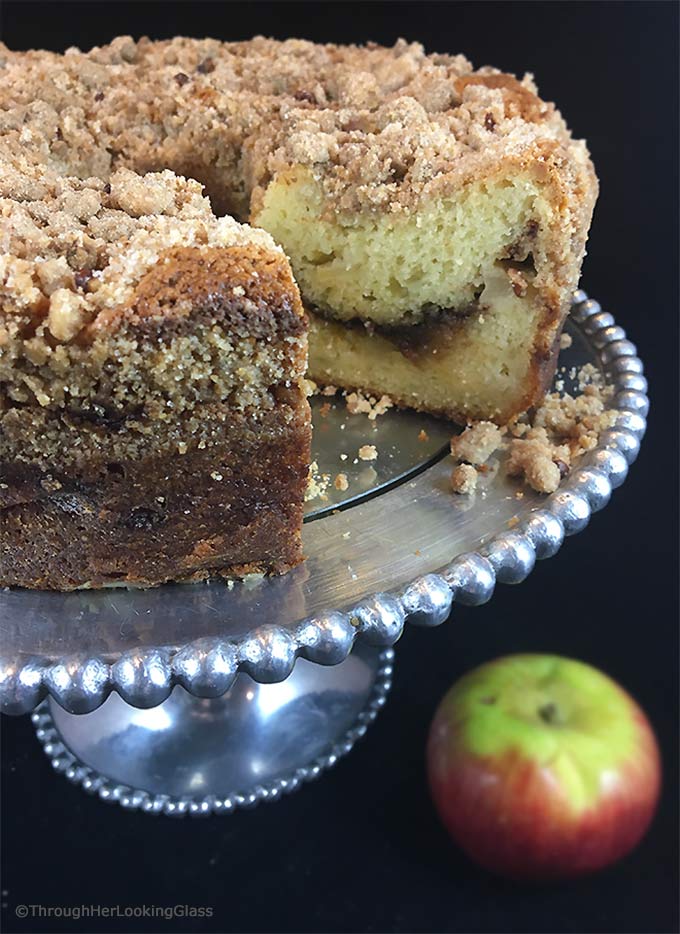 Indian Rock Orchard was unusual in that it had rustic log cabin-type "store" on the premises. Inside were antique cafe tables and a set of narrow wooden stairs up to to a balcony of sorts that overlooked the first floor. You could buy apples and fresh cider and savor a slice of fresh apple pie with a wedge of sharp cheddar and good strong coffee at the tables on both floors.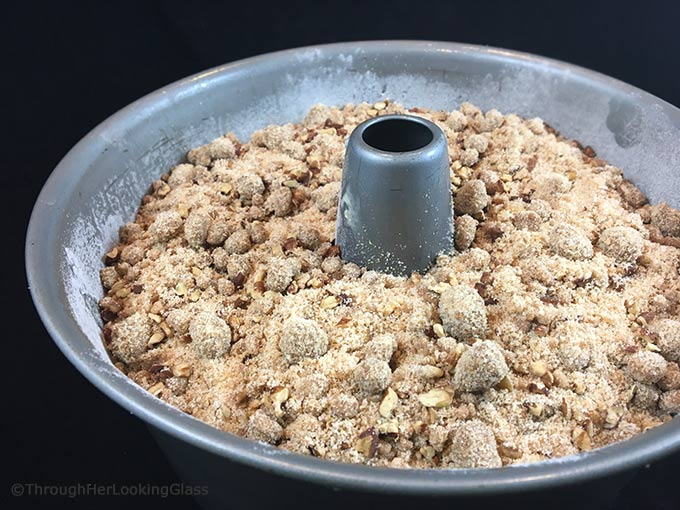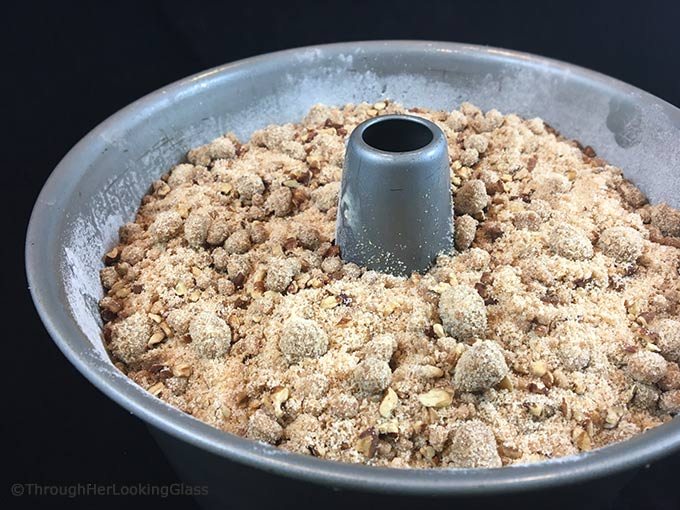 But what we kids loved the most was the player piano up on the balcony. I can't remember if we had to slide in a quarter for a tune or just got to pick a scroll to play for free. I do remember that the cheerful music wafting out of that player piano was joyful and made for many happy memories. I still think of that player piano today and the good memories flood back. I wonder if the player piano is still there.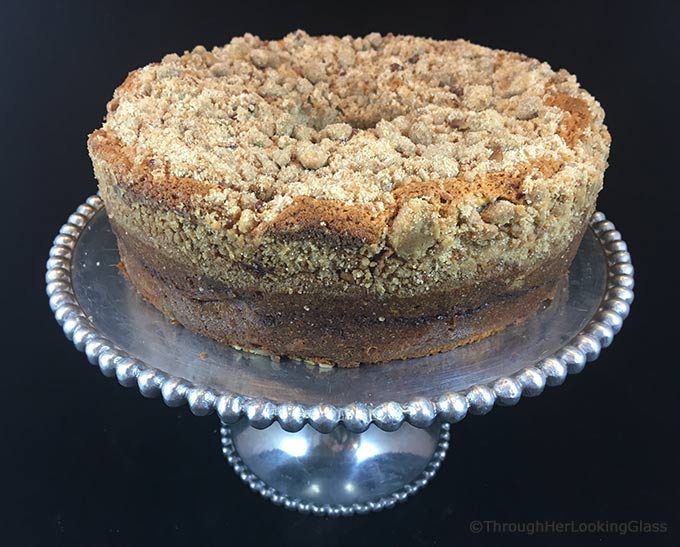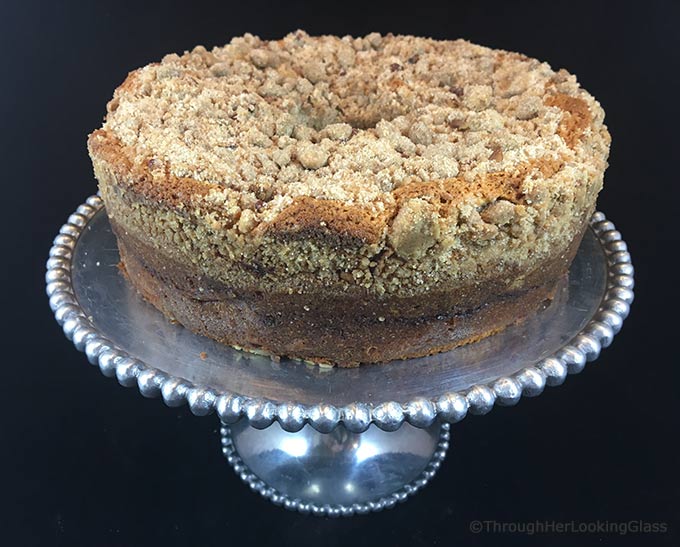 So now we live in New Hampshire and these days we mostly apple pick up in Springfield, Vermont. We combine our annual apple picking trip with a stop in at the King Arthur Flour Cafe and a visit to the The Vermont Country Store for penny candy. (Which is no longer a penny, for the record.)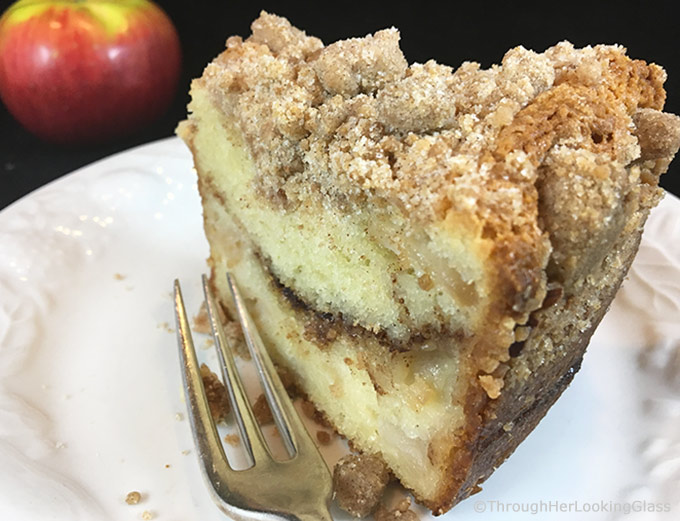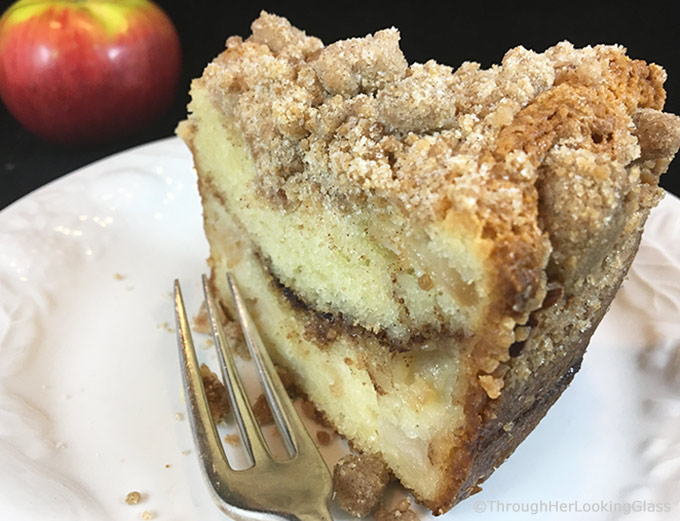 This year I was excited to use fresh orchard apples to make this Cinnamon Streusel Apple Coffee Cake. This coffee cake is a cross between some of my favorite coffee cakes. Sour cream and butter make for a very moist and tender cake.
The cinnamon filling makes a wavy line through through the middle and the generous cinnamon streusel topping pairs beautifully with the cake. But it's the fresh orchard apples and tender sour cream cake that really set this coffee cake apart. It's one of the best apple coffee cakes ever.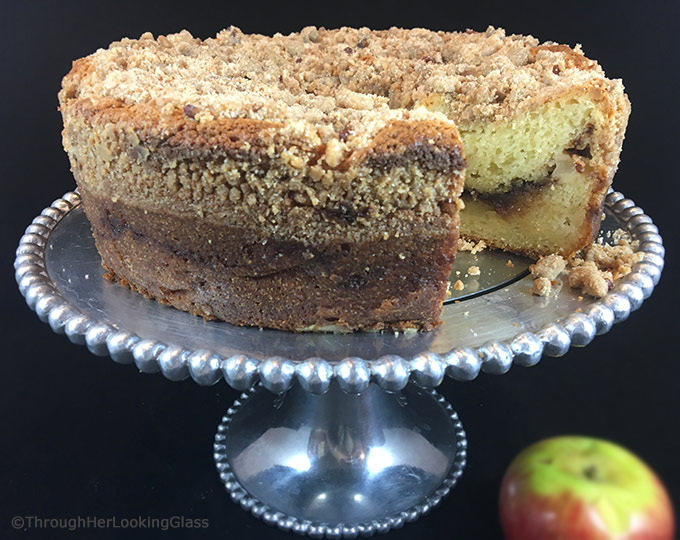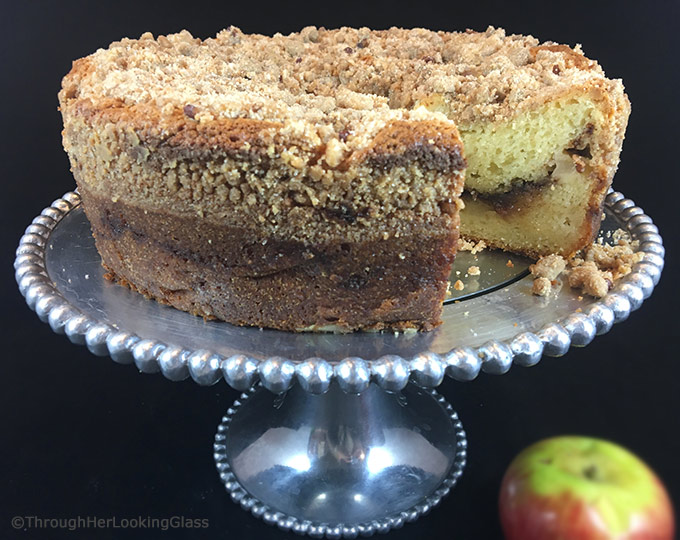 The only drawback to baking this cake, not to mention a few calories, is that you'll use every bowl in your kitchen. Not for real. But you'll use a few. You'll need a mixing bowl for the batter, plus two small ones for the cinnamon filling and cinnamon streusel. But a few extra dishes are worth it. I promise. Also, please use an extra large tube pan for baking. This is a big cake!
Serve this tender Cinnamon Streusel Apple Coffee Cake with a steaming cup, bacon or sausage, fresh fruit and eggs done your way for a memorable weekend breakfast or brunch!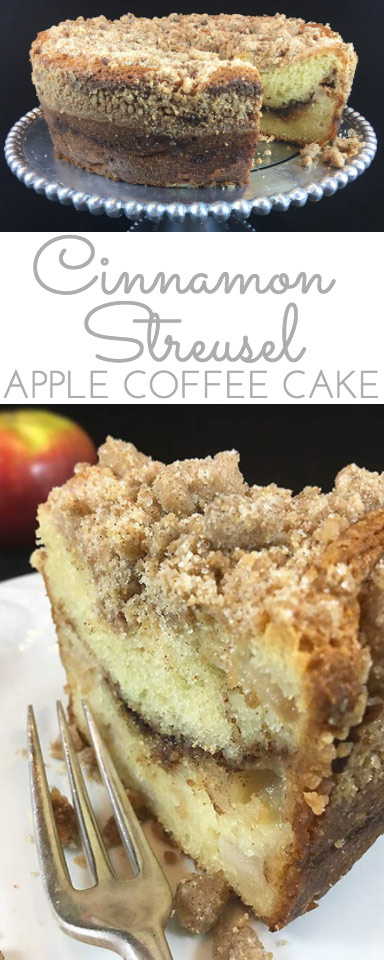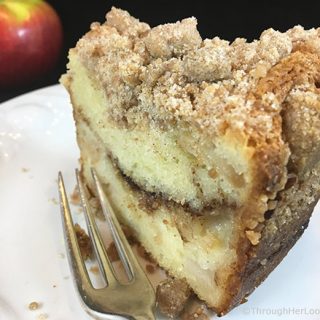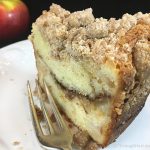 Print Recipe
Cinnamon Streusel Apple Coffee Cake
Ingredients
Coffee Cake
3/4

cup

unsalted butter at room temperature

2

cups

white sugar

2

eggs

beaten

2

cups

unbleached all-purpose flour

1

tablespoon

baking powder

1/4

teaspoon

salt

1 1/4

cups

sour cream

1

tablespoon

vanilla extract

3

cups

peeled diced apples
Cinnamon Filling
1/2

cup

brown sugar

2 1/2

teaspoons

ground cinnamon

1/2

teaspoon

unsweetened cocoa powder
Streusel Topping
3/4

cup

white sugar

1/4

teaspoon

salt

3/4

cup

all purpose flour

1 1/2

teaspoons

ground cinnamon

5

tablespoons

butter

melted

Optional: 1/2 cup chopped pecans
Instructions
Preheat oven to 350°.

Lightly grease and flour 10" tube pan. (I used a two piece tube pan and it's so helpful in releasing this cake.) You want an extra large tube pan as this is a big recipe!
Cinnamon Filling
In small bowl combine 1/2 cup brown sugar, 2 1/2 teaspoons ground cinnamon and 1/2 teaspoon unsweetened cocoa powder.

Set aside.
Streusel Topping
In small bowl combine 3/4 cup sugar, 1/4 teaspoon salt, 3/4 cup all purpose flour and 1 1/2 teaspoons cinnamon.

Stir in melted butter. Set aside.
Coffee Cake
Cream 3/4 cup butter and white sugar together in mixing bowl.

Stir in eggs, blending well, then add sour cream and vanilla extract.

Separately in small bowl, stir together flour, baking powder and salt.

Add flour mixture to wet ingredients until just combined.

Stir in apples.

Place half batter in prepared pan.

Sprinkle with cinnamon filling.

Pour remaining batter on top.

Sprinkle cinnamon streusel topping on top.

Bake for 60 - 75 minutes or until cake tester comes out clean. (Your cake may need even longer depending on the moisture content of the apples.)

Cool.

Loosen all accessible edges with sharp knife.

Carefully lift out of cake pan and place on cake platter.

(I used two hard metal spatulas underneath the bottom of the cake to lift it out of the the pan. )
You may also like Salted Caramel Apple Cake