This shop has been compensated by Collective Bias, Inc. and its advertiser. All opinions are mine alone. #MyWayToVeg #CollectiveBias
Chock-full of chickpeas, spinach, zucchini, mushrooms, eggplant, diced tomatoes and mozzarella cheese, this MorningStar Farms® Italian Sausage Bake Veggie Bowl makes a fast and easy lunch or dinner for your healthier lifestyle! Veggie Bowls are a wonderful meal solution for the busy holidays. Or anytime!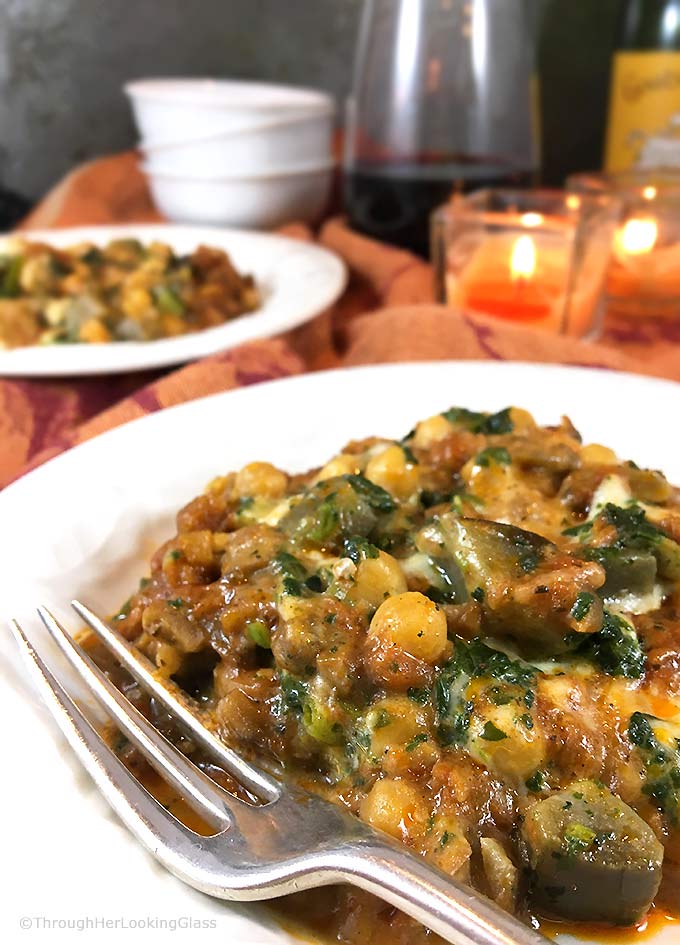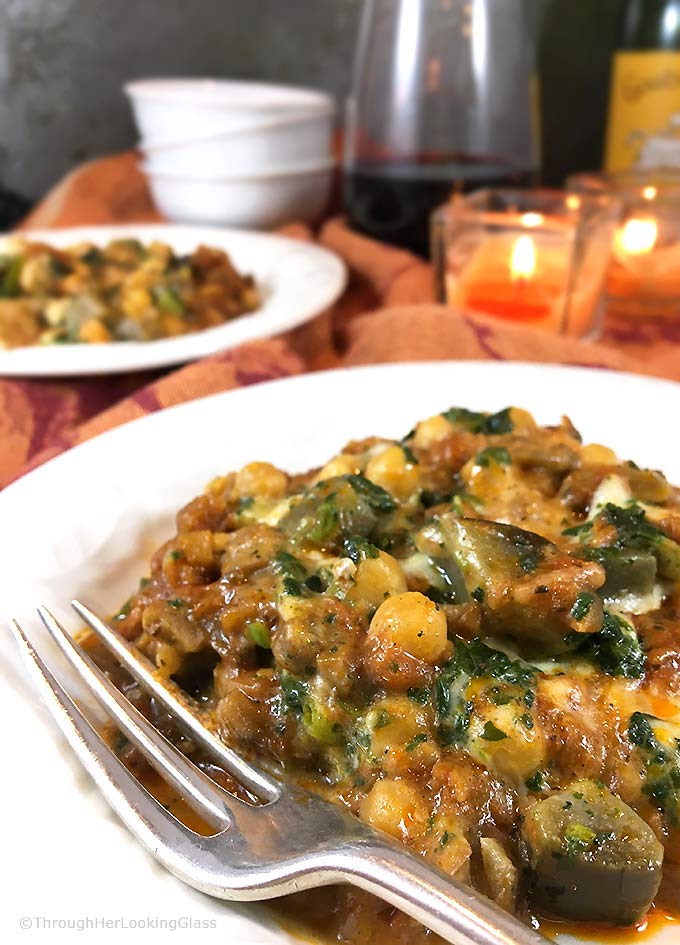 If your upcoming week is anything like mine, you've got a to-do list a mile long. With the upcoming holidays in sight, things are getting a little crazy with a capital C around here.
And if you've got kids at home or remember back to the days when you did, it doesn't even need to be the holidays for things to get a little wild. (Capital W that too.)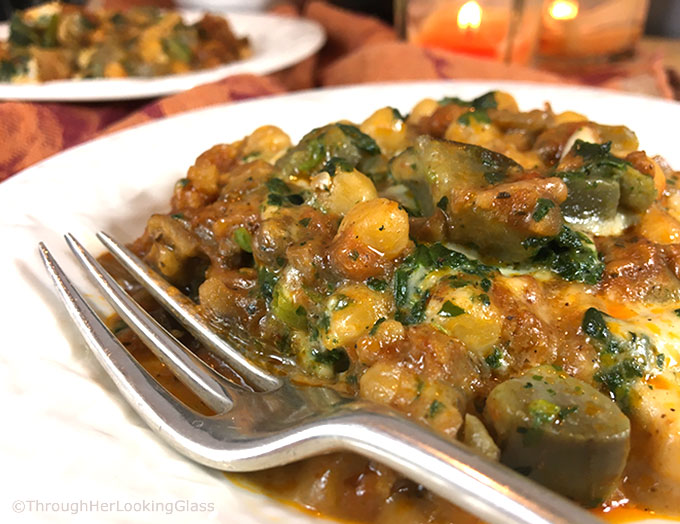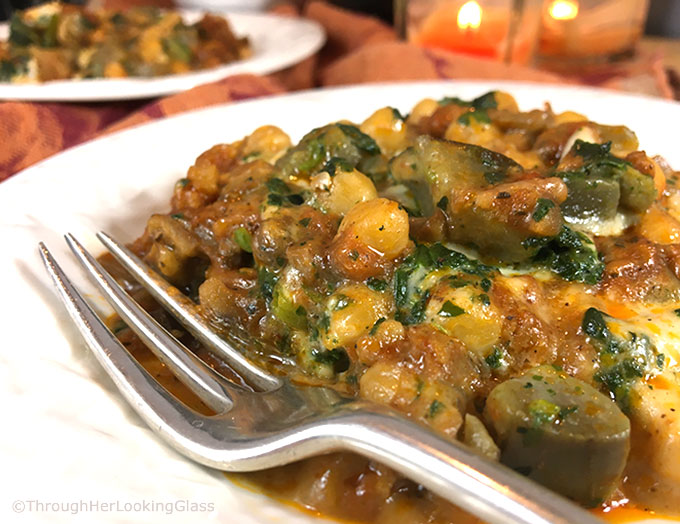 Moms and dad of littles need alone time to recharge after long days and weeks. It's great to relax together over an easy no-prep and nutritious meal like this delicious Veggie Bowl with a glass of vino at the end of the day. Followed by a romantic movie. I would know! I call it "recharge" and "recover." And for good reason.
We have four boys, and I won't forget the morning I returned from having breakfast with some girlfriends years ago. We had just two boys at the time. So I get home and my husband Jon has a funny look on his face. He reported that he'd been giving the six month old a bath as the just-turned three year old watched a cartoon in the living room.
While rinsing the baby's hair, Jon hears the sound of a motor downstairs. And since most little boys are fascinated with new machines, and I'd just gotten a Kitchen Aid, he guessed the three year old turned it on. Snatching a towel and a bewildered baby, he races down the stairs towards the kitchen to find the step ladder set up below the key rack by the front door. The door is wide open. The motor was not the Kitchen Aid.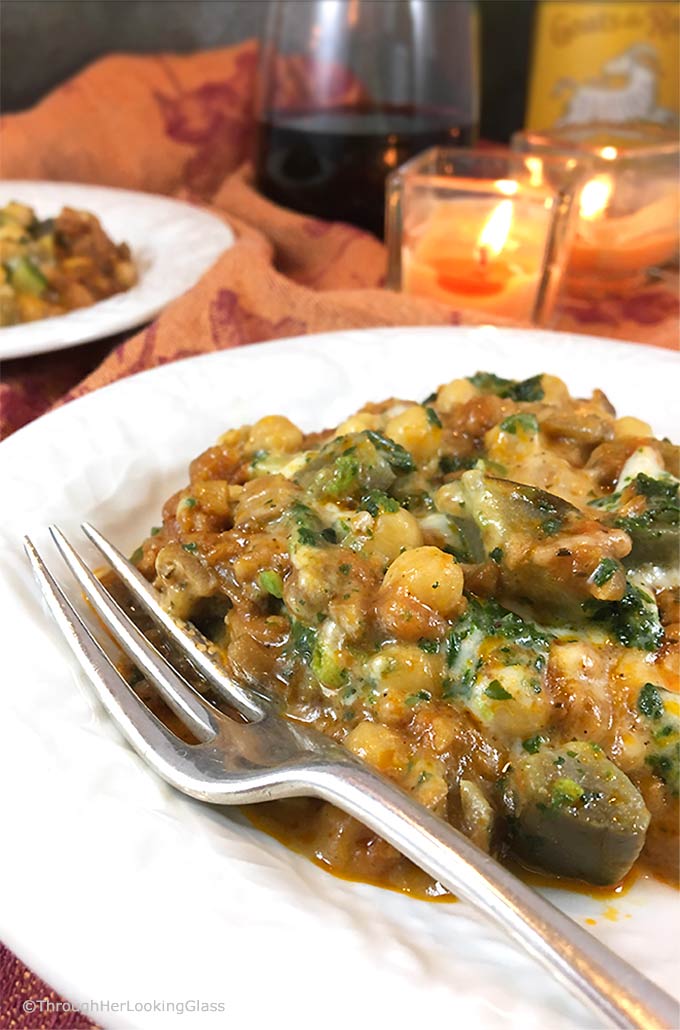 That just-turned three year old had gotten a stepladder, snatched the key ring from the key hooks, found the right key to unlock the inside deadbolt on the front door. And the correct key to start the…. CAR.  Aaaaack!!! He was found behind the steering wheel, a triumphant smile on his cherubic face…
THIS is exactly why parents need to recharge and recover with quiet time, an easy meal and a drink. So they can BREATHE the next breath. Inhale. Exhale. Inhale. Exhale.
I could regale you with more entertaining stories re: my own need to re-group and recharge through the years, and even quite recently. But my recharge needs can't be as acute as my girlfriend with nine children. Yep, she has nine. Like The Sound of Music, just more kids! Gulp.
Not long ago she was coming over for afternoon coffee and running late. Texted to say she'd explain when she got here. So they were watching a friend's dog for the week. And the dog chased their cat up into a second floor bedroom. In terror, the cat flies across the double bed and THROUGH the screen of an open window. Lands on the roof (yes, there was a roof!), the dog in hot pursuit.
My friend was late not because of her nine children, but because she was out on the roof rescuing a terrified cat and a cat crazed dog! Inhale. Exhale. Inhale. Exhale. She could really use this Italian Sausage Bake and a quiet moment too. For sure.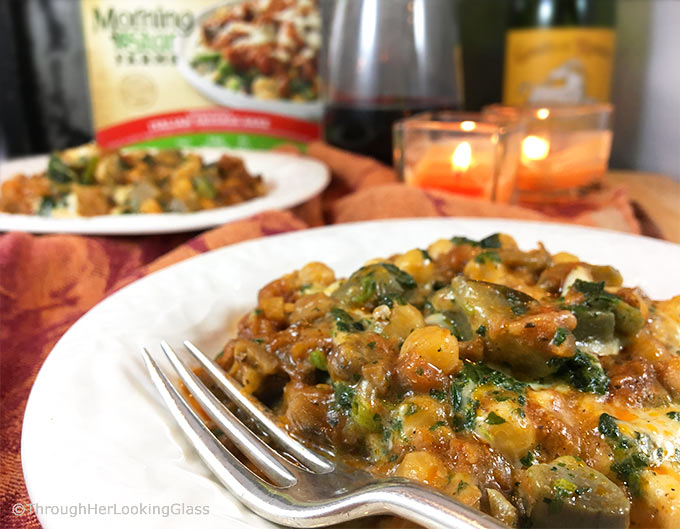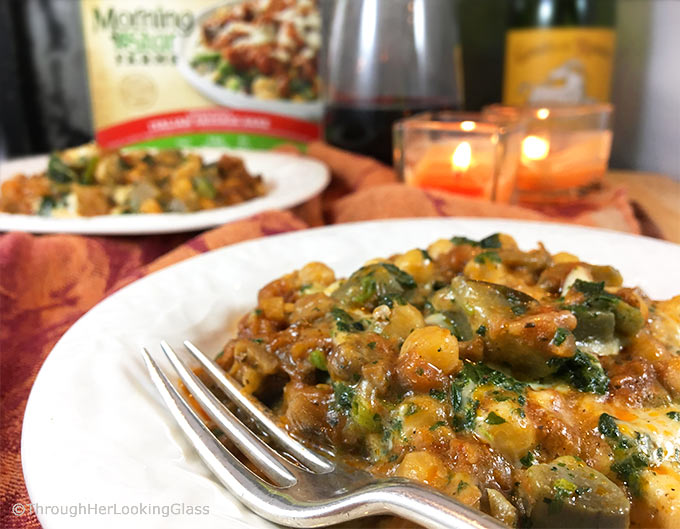 Veggie Bowls are for regular people like us who are busy living life but want a great veggie cuisine option to add to the menu rotation. Delicious and packed with protein, Veggie Bowls are an easy and nutritious meal option. Add these delicious Veggie Bowls to your shopping list for an easy meal your whole family will enjoy. Learn more about MorningStar Farms® products here!


Connect with MorningStar Farms® on Facebook or follow them on Pinterest here !
Find MorningStar Farms on Twitter @MorningStrFarms and Instagram @morningstarfarms
You may also like: Garlic Chicken Thighs