Here it is early early Thanksgiving morning and I'm zipping along 95 headed from New Hampshire to Pennsylvania. "And some homemade pumpkin pie…." (If I'm lucky, that is.)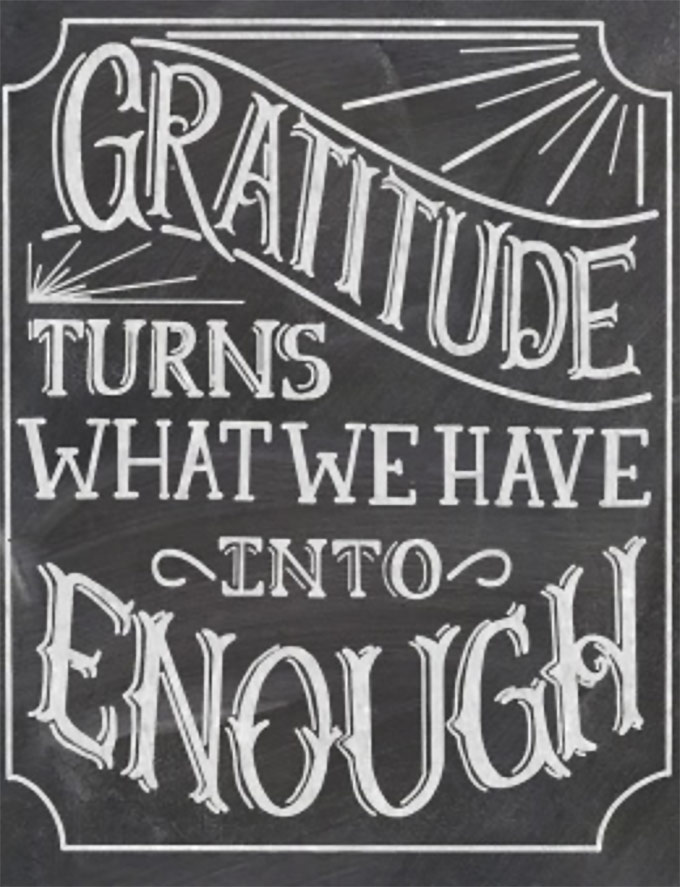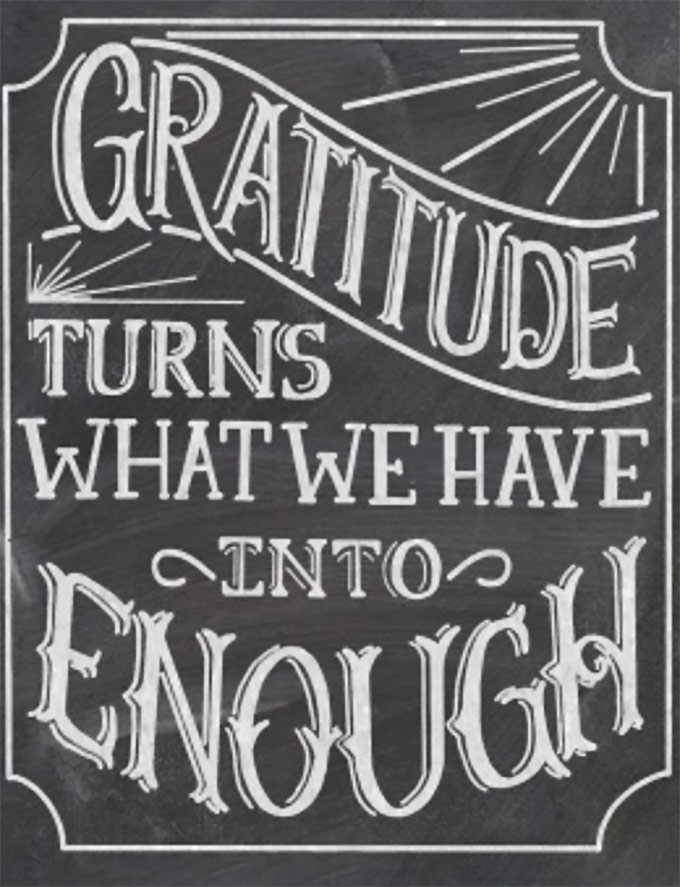 It's been quite a while since I've chatted here and things have been super busy. Er….. full. So I have a few hours in the passenger seat to kill and thought I'd drop by and say hello. And wish you and yours a very Happy Thanksgiving.
It's been a tough year for so many people. It seems as a nation we've gone from one stressful, crisis-filled situation to the next, all year long. It's wearying isn't it? So many people deeply affected and on so many levels. I've found myself in tears here and there along the way and I'm guessing you have too.
The good news is that there are still many wonderful people behind the scenes, just living. Doing the next thing. Quietly being the amazing people they were created to be and making a difference in the communities where they live.
I want to tell you about something that happened just a few weeks ago in my world that was pretty exciting. As a food blogger I visit a lot of web sites — checking out my friends' posts, seeing what they're cooking up in the kitchen. About a month ago I was on my friend Shashi's site, Runnin' Sri Lankan and she had a contest sponsored by Smithfield's. Contestants were asked to pen a few lines about someone who makes a difference in their community, nominating them to win a $1,000 Walmart gift card prize.
Well, I'll tell you the truth here. I don't enter contests. I'm not one of those people who ever seems to win. But I thought, what the heck – I'll "help" Shashi out and enter. So the first person who came to mind that makes a difference in their community is my Hudson's teacher, Erica. (Hudson is six and has Down syndrome.) Erica is one of those special needs teachers who goes the extra mile.  She's kind and firm. Loves what she does. Understands her students. Pushes them to achieve. And yet most of them have no words to come home and tell their mom or dad even one thing about their day. That's hard for a parent. Think about it.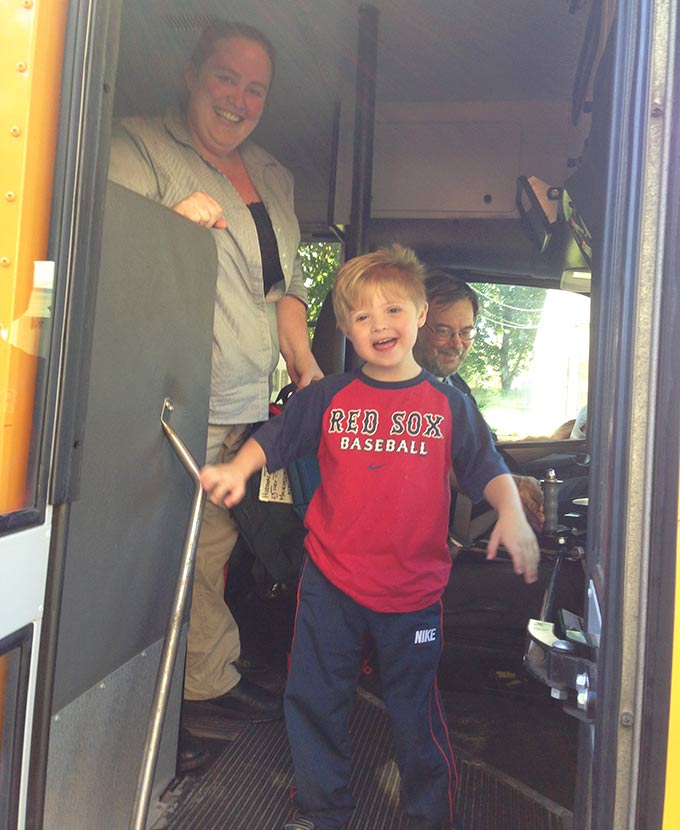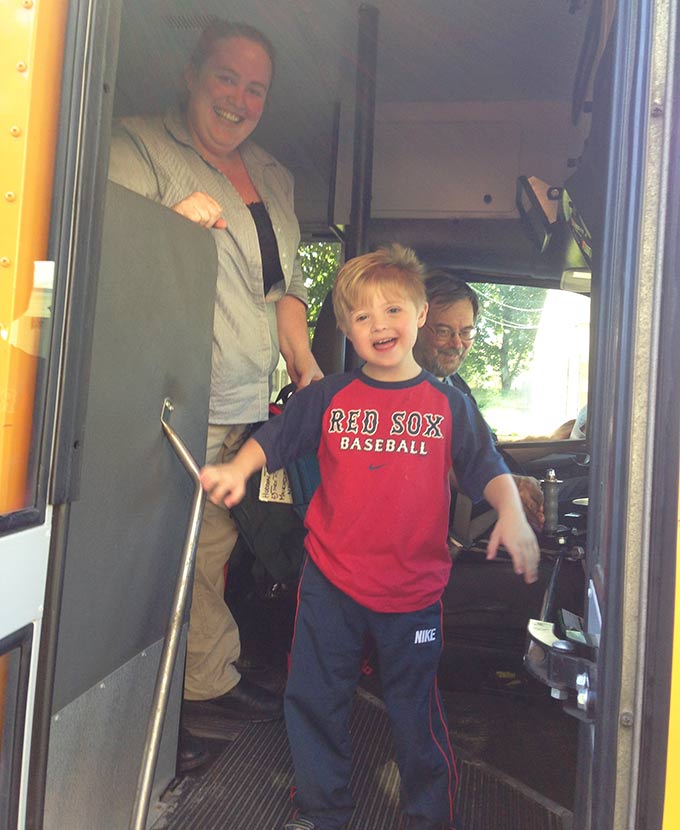 Every day when Hudson gets off the bus I ask him how he's doing and how his day went. He usually give me a huge smile, but never says a word. Not one. And some days I lose a tear or two. Because I'd love to know SOMETHING, just a little snippet, about how my Hudson's day went.
And that's what makes Erica such an incredibly special teacher. She takes the time to e-mail me and let me know what Hudson is up to in the classroom. How he loved circle time or singing today. Or a new word he said for the first time. What he loved to eat from his lunchbox today. How funny or stubborn he was about something. These are little details I'd never know if it weren't for a teacher who cares enough to let this mama know.
Hudson has just a few words in his vocabulary, 'help' being one of them. 'Cake', 'cookie', 'milk', and 'show' are a few more. A boy after his mama's heart. You get the idea. Not that his words would necessarily be understandable to you. But I know what he means. And he usually gets his needs across, often pointing when necessary.  It takes a person of incredible patience, a special teacher to deal with special needs children at school day in and day out. To believe they can achieve and understand, even if they don't have any words.
So I wrote a sparse few lines about Erica for the contest. And promptly forgot all about it. Until weeks later I get an e-mail from Smithfield's saying the person I nominated, Erica won the contest. I could hardly believe it. And honestly, I thought maybe it was a hoax e-mail.
Then I get an e-mail from Erica asking me if I'd entered her into a contest. So I said yes, a little nervously afraid she got on a spam e-mail list, and then she said she WON. And then we both wondered if it was for real! And I said "we'll know when you get that $1000 gift card." Then a few weeks later I received an e-mail with a $100 Walmart e-mail gift card attached on behalf of Smithfield's. Shortly after that Erica sends me an e-mail saying she had received her $1000 gift card. So wow! And I was so excited. Because I didn't even know that the nominator got a gift card too!
So you see, beautiful, unexpected things are still happening in this crazy, disturbed world we live in. And kudos to Smithfield's and Walmart for stopping to recognize dedicated people like Erica.
Take heart today on Thanksgiving that there are still wonderful people behind the scenes everywhere making a difference in small ways in their communities. And these little things are really big things to mamas like me. I have no doubt you're one of those wonderful difference-making people too. Let's pay it forward…
Wishing you a peace-filled and joyful Thanksgiving weekend!  XOXO  allie
 "Gratitude turns what we have, into enough." -Melodie Beattie