Ever had something valuable stolen from you? I have and I'm going tell you about it today. It's no picnic. Stealing Ain't Nice. No it ain't.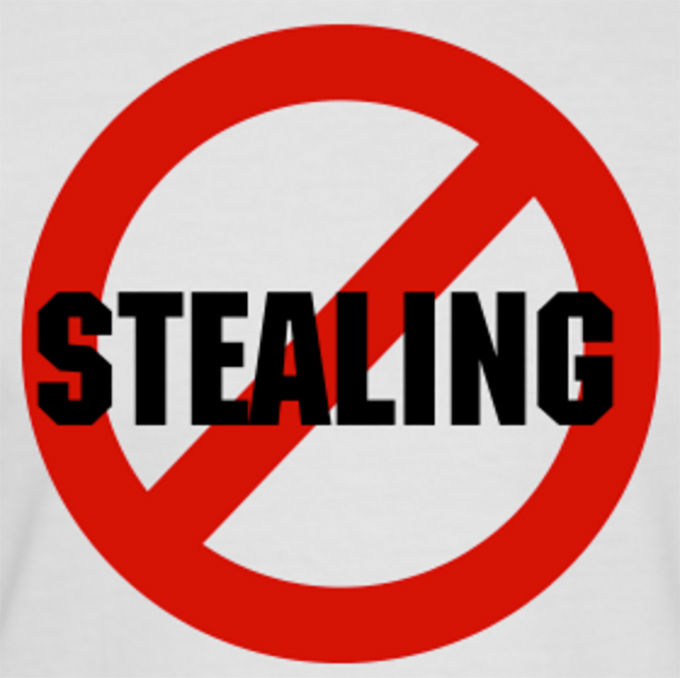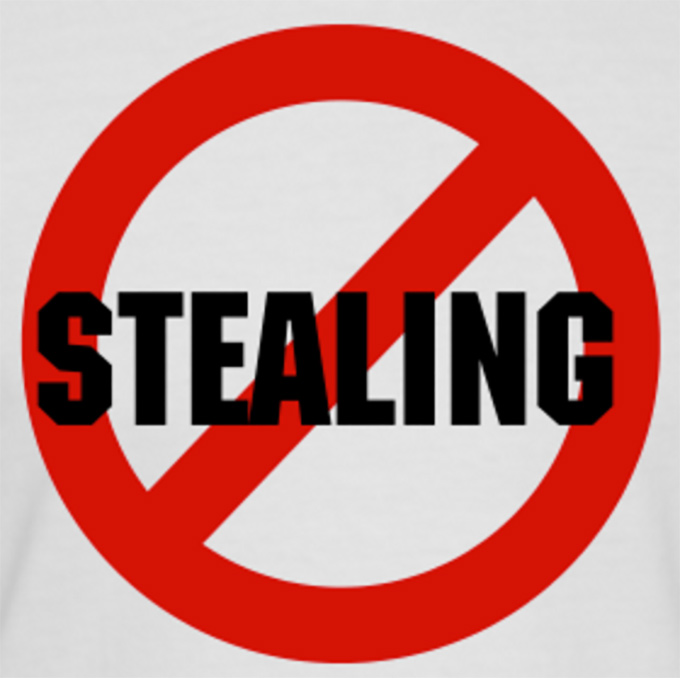 Yeah I said ain't. Said it on purpose.
Not good grammar? I know that too.
Know how I know?
Because I grew up the youngest of five, tortured my older siblings for years in that obnoxious Ramona Quimby sing-song possessed by only the brattiest of little sisters: me.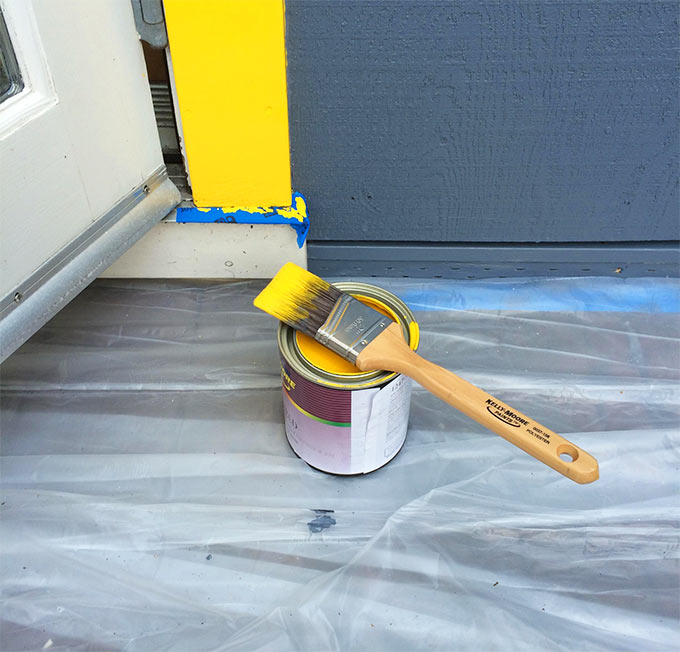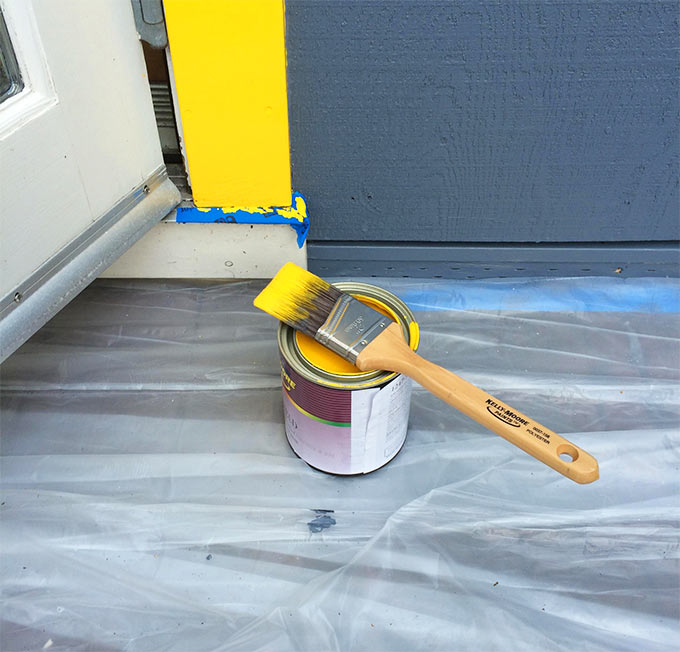 Don't say 'ain't'.
Your mother will faint.
Your father will fall
In a bucket of paint.
Your sister will cry.
Your brother will die.
And your dog will call the FBI.
So don't – say – ain't.
Yeah, I did that. And if for some unequivocal reason my siblings don't remember, there's a name for that too. It's called repression. (All you English teachers are cringing about now.)
Back to stealing. I recently had something valuable stolen from me and it's really thrown me for a loop. I'll tell you about it.
But first, I've mentioned stealing on the blog before. It's not as if I gave a sermon on the ten commandments or anything. I just recalled that our large and shapely evergreen tree was stolen from our front yard one year right around Christmas time. Yep, a thief came and chopped it down while we were out Christmas shopping. Guess he needed a Christmas tree? We come home and all that's left is a fresh tree stump, large muddy bootprints and a dirty black comb in the snow.
I told ya: Stealing Ain't Nice.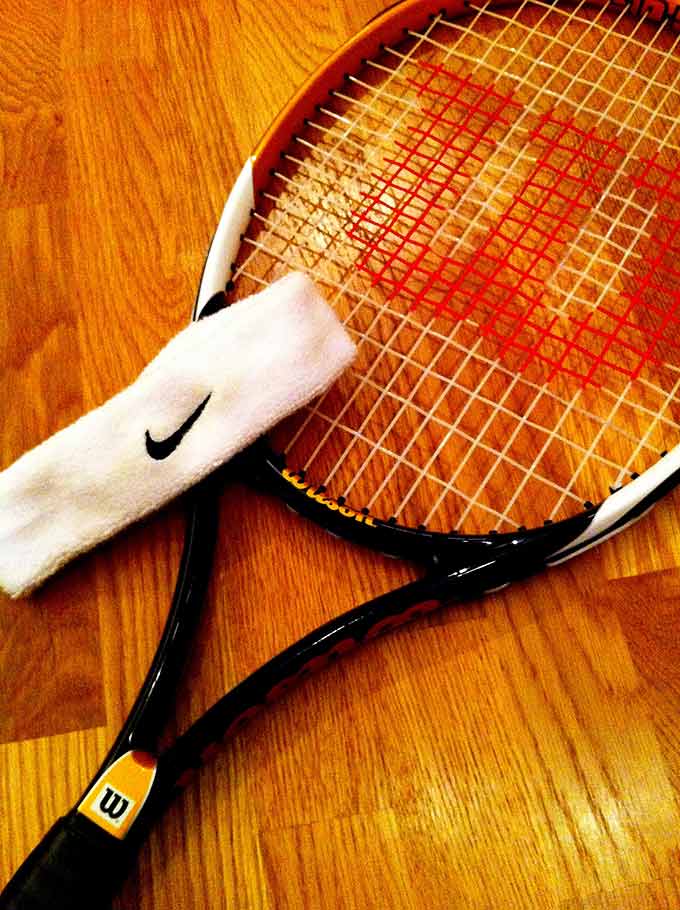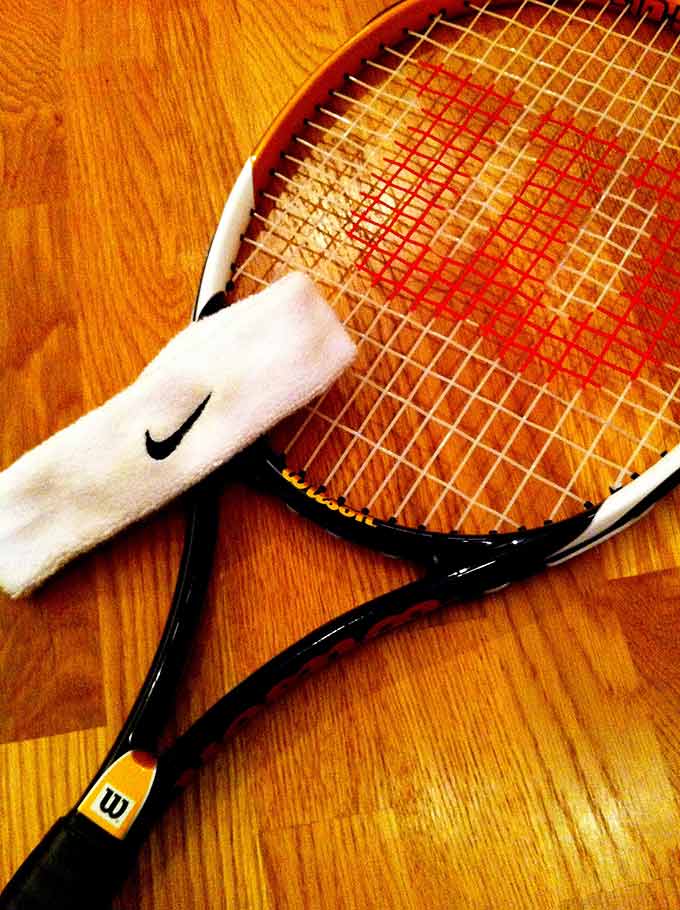 My dad tells the story of he and my mom riding on a ferry many years ago. Someone on that ferry stole their tennis rackets. I honestly don't remember all the details, but my dad realized the only way off the boat was the exit ramp. And tennis racquets don't exactly fit in your back pocket. The story goes that my dad planted himself at the exit ramp of the ferry and the thief eventually came to get off the boat with the tennis racquets in hand. The fun part of the story is, my dad apparently accosted the thief, reclaimed the tennis racquets. I would've loved to be a fly on the wall for that one.
Stealing Ain't Nice.
Another stealing story comes to mind… Some years back, my parents, who happen to live off the beaten path in a country farmhouse, weren't home. A thief broke in, stole some valuable (also of great sentimental value) jewelry that belonged to my grandmother and great grandmother. First off, it's quite a violation to have your home broken into to begin with. But then to have your family heirlooms stolen. Heartbreaking. They filed a police report, and the missing jewelry never surfaced. Months later, my mom gets a call from the local police station. They have a woman addicted to drugs in custody who claims she stole the jewelry. Took it to a pawn shop months ago. Had it melted down for cash. Ouch. And here's the kicker. In time, my mother makes a visit to the jail. Introduces herself to the girl who stole the jewelry. Reaches out to the girl, tells her the Story about true forgiveness. Tells her she forgives her. Now that's grace my friends. That's my mama.
So I told you I had something valuable stolen from me recently. It's actually connected to this blog. Here's a little background. Blogger friends will understand, others might not. So here goes. Blogs earn revenue from their sites in various ways, but a primary one is advertising.  The more traffic and page views seen, the more advertising impressions seen. Bloggers receive compensation from advertisers based on the number of advertising impressions viewed. So the more pages viewed = more income.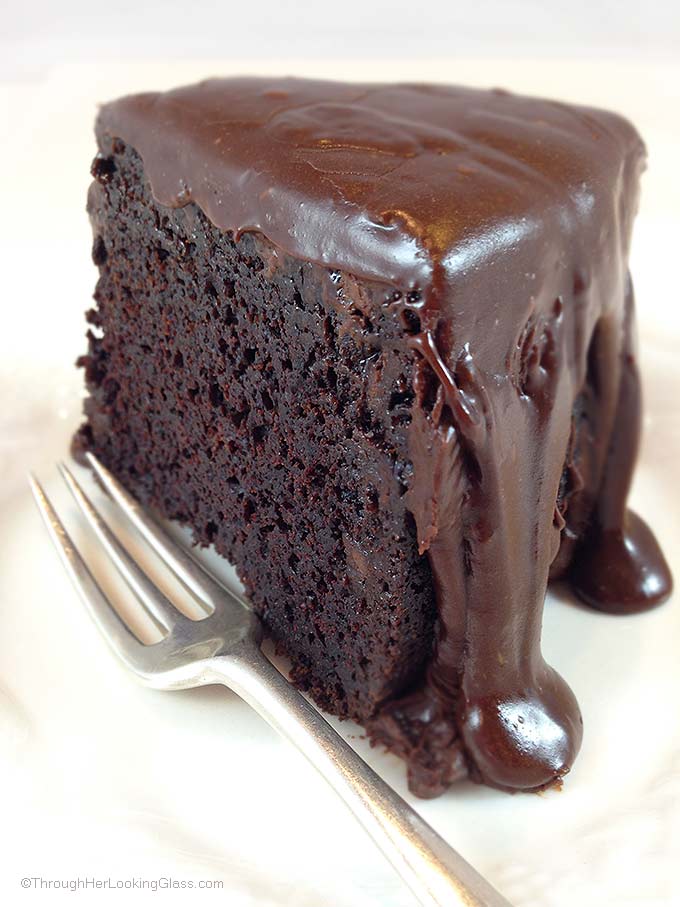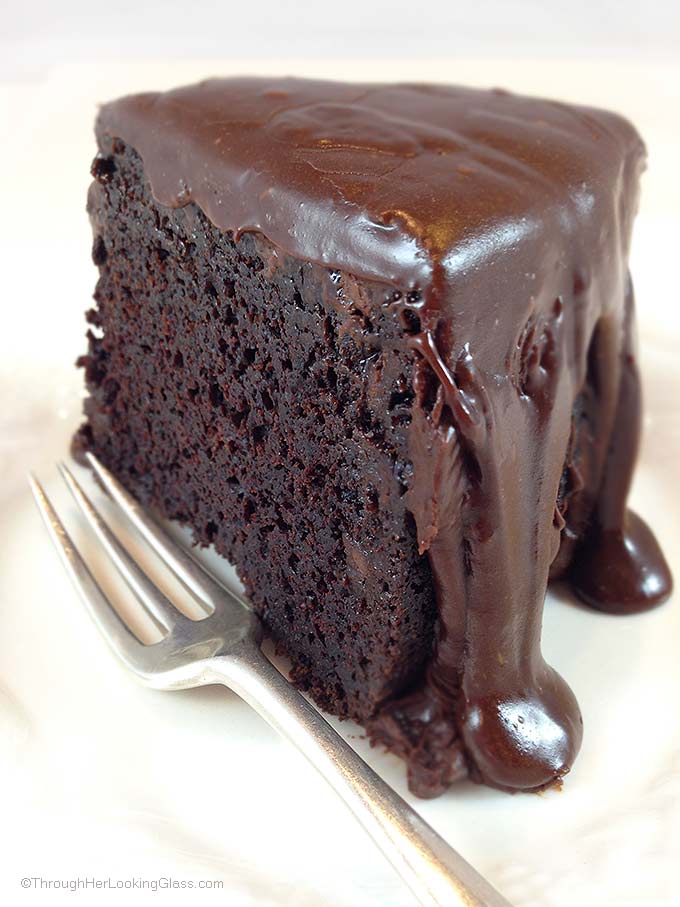 Some of you know my most popular post to date on this site is the Brick Street Chocolate Cake recipe. It's had thousands of page views and literally helps pay our grocery bills. It's also a darn good chocolate cake if I do say so myself. A few months ago just for kicks, I googled the words Brick Street Chocolate Cake, just to see where it fell in the Google rankings. My site had the top couple spots, no surprise. But third down on the list, I see my chocolate cake photo, but with another website's URL. So I click in to the site and am dismayed to find my exact recipe, my personal story, my very words and even my pictures published as their own. My blood pressure rises: my copyright logo has been removed from my pictures and their logo photo-shopped in. My blog post was lifted. Stolen.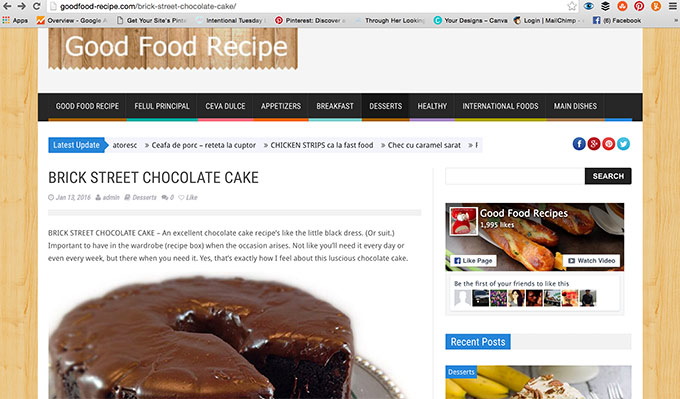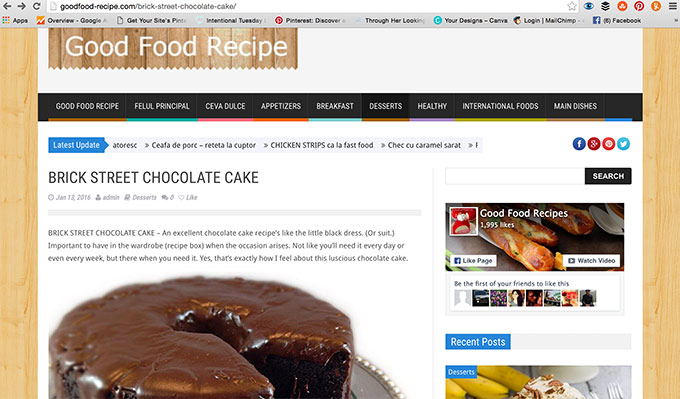 It's disturbing to see your own hard work passed off as someone else's. And for them to be profiting from it! (I also saw stolen recipes and copyrighted pictures from other sites/bloggers I know.) The site is in Romania, registered to a woman named Maria. I quickly become an expert on internet copyright law, send Maria a note that the post was illegally lifted from my site, give her twenty-four hours to remove it before I file a DMCA complaint. A DMCA complaint is how to deal with copyright infringement on the internet. Twenty-four hours pass and I still don't hear back from Maria and my cake post is still live on her site.
Next I track down the site's internet web host, contact them, let them know they are hosting a site with illegal content. Normally, a web host will investigate and shut down a site until stolen copyrighted material is removed. So I find the Romanian web host, translate a long message with the details into Romanian, send it along.
This is what I hear back:
"Buna ziua,
Conform legilor in vigoare, fara o hotarare judecatoresca, nu putem sa stergem acest continut, cu ce va putem ajuta este sa trimitem mai departa solicitarea dvs clientului nostru."
Which translates to:
"Hello, According to current laws, without a court decision, we can not delete this content, what can help is to send your request to our client further."

The upshot of all this is, that the DMCA laws protecting copyright infringements on the web are for the USA and extend to some, but not all other countries. And not Romania. So I currently lose a significant portion of my web traffic and income every single day to this Romanian web site and will probably continue to for years to come.
And there's nothing I can do about it.
The frustrating thing is that in the future, Maria (and likely others) can come in and steal more of my work any time. And I can't stop them.
There are worse things than being stolen from.
I'm reminded of the story of the famous southern golfer who'd just won a large tournament and the grand $5000 prize. Upon leaving the tournament, a teary lady approaches, tells him about her only child, a six year old little boy with stage 4 cancer who desperately needs financing for an experimental treatment to save his life. Can he help? Right then and there, the kind golfer signs over his winnings, and the grateful woman hurries off.
One of his golfing buddies comes racing over. "Please tell me you didn't just give that woman money."
"Actually I did," replies the famous golfer.  "Her little boy is dying of cancer and she needs the money for an experimental treatment to save his life."
Says his friend: "I've seen that lady at several tournaments. She doesn't have a son with cancer. She's a scammer."
The famous golfer exhales slowly. "Thank you my friend, for that excellent news. What a relief to know there is one less little boy in the world dying of cancer."
Friends, the point is, when I think long and hard about it: character matters. It's part of our identity. Affects us and affects others. And if I had to choose between the two, I'd rather be stolen from, than be the thief.
*UPDATE 4/5/16 –  After I published this piece "Stealing Ain't Nice" last Saturday, late Saturday night the status of my post over on the Romanian site changed from being a stolen post, to a syndicated post that links back to me for the recipe. The picture still has their logo photo-shopped in. But I have no doubt the kind readers here filled that website's mailbox to the brim all day Saturday. And while I don't know what was said, it was EFFECTIVE! So I'm very grateful and it was like the readers here got something done in a few hours that I'd been trying to take care of for months!! I'm so appreciative, and it means a great deal to me. It is a positive example of "community-policing" on the web. My e-mails and the law did nothing, but you readers made it happen. Thank you from the bottom of my heart. XO allie
You may also like: Silver Linings