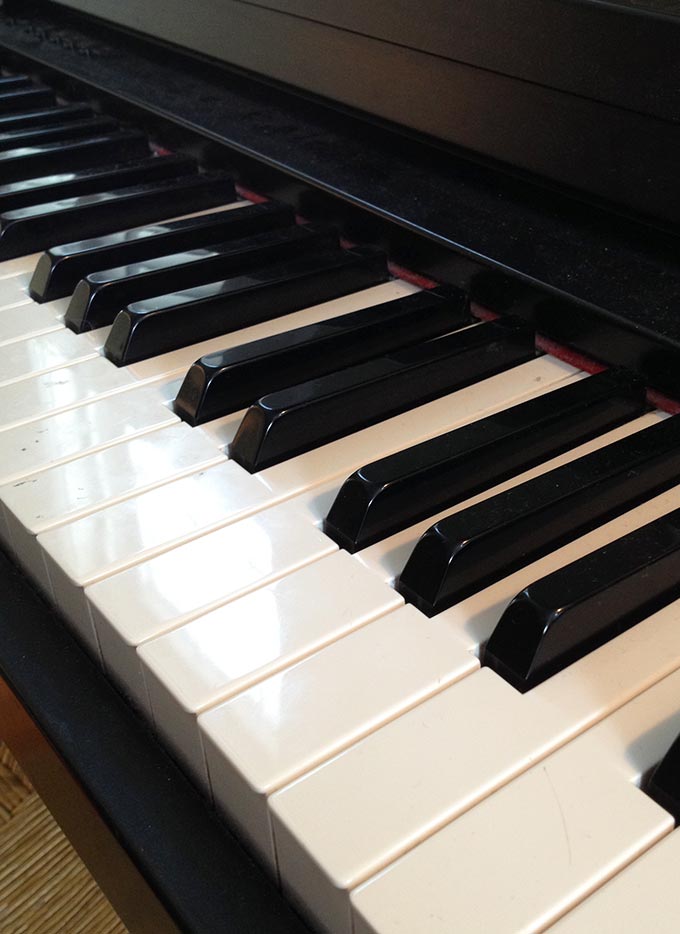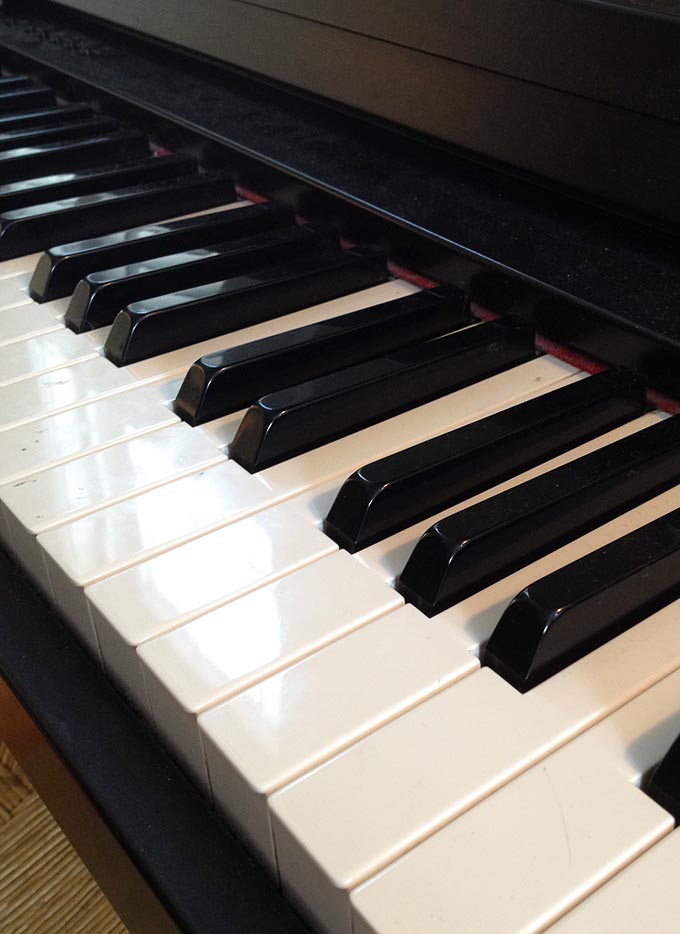 I've got Her Piano Recitals on the brain because Charlie was performing in one last night. (Now it's on your brain too!) 🙂 Charlie's was a beautiful recital in every way. Partly because it was only forty-five minutes. (Kudos, we thank you music teachers!)
Her Piano Recitals by allie taylor
Partly because Charlie was well prepared for his pieces and enjoyed performing them. And partly because Animal Crackers in My Soup was sung as the final recital number.
http://youtu.be/c1LI8lZALPM
Love that little Shirley Temple singing Animal Crackers in My Soup.
Last night's rendition was a little different than Shirley's, but the high school girl singing it should've gotten a trophy just the same. A big shiny one, three feet tall. After verse 1, she blanked on the chorus. So she apologized and started over. This happened again. And again. And again. A total of four times folks. But she didn't give up. It didn't master her, she mastered it. (And I told her so afterwards.) 
I was also in recitals as a child. They were simultaneously pleasant and stressful experiences. But I do think they were good preparation for the future.
My mother has what I call "recital history." Her Piano Recitals were less than stellar experiences. She also had clever piano teachers. In the 1940's when she was five, she had her first piano recital. The recital was held in her piano teacher's second-floor apartment, located over an ice-cream shop in Winnetka, Illinois. During the recital, all of Miss Copeland's students, including my mother's two older sisters, Patty and Pinkie, willingly performed their pieces. However, when it was my mother's turn, she refused to budge from her seat, despite gentle encouragements from Miss Copeland. Following the recital, Miss Copeland called on Patty and Pinkie to go downstairs to get ice-cream cones for all of the students. Miss Copeland herself went around the room taking the orders.
When she came to my mother, she said, "What flavor would you like, Judy?"
My mother said "chocolate."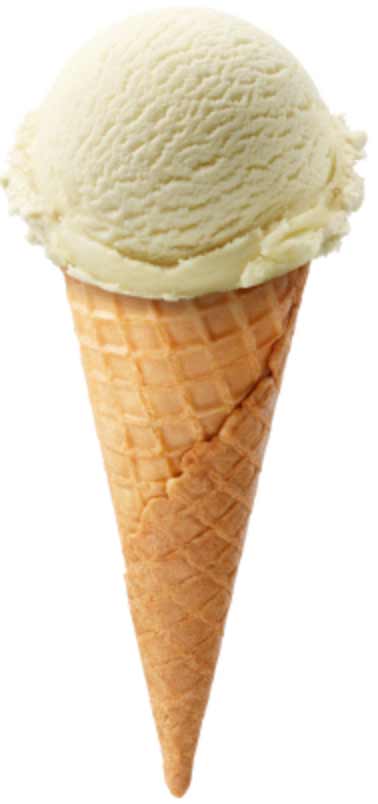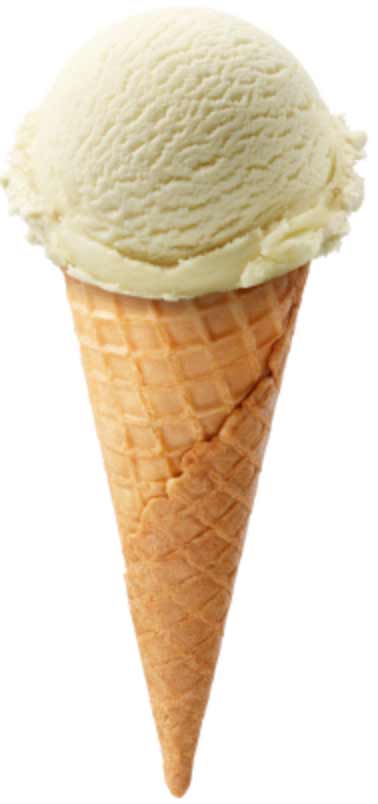 Miss Copeland said, "Bring Judy vanilla."
Several years later, now studying under a fine, Julliard-trained piano teacher, my mother tried again, this time nervously finding her way to the piano bench on stage in a large recital hall. Despite her preference for playing by ear, she knew her piece cold, having practiced it diligently for weeks on end.  Nevertheless, when it was time to play, her mind went agonizingly and totally blank. Unable to remember even the first chord, she began playing by ear instead, easily improvising a pretty tune. On and on she played, certain she was fooling everyone (except, of course her parents and teacher, who knew better.)
Eventually, a raspy whisper came from behind the curtain.  It was Mrs. Randby, her now slightly exasperated piano teacher, who evidently needed to ensure there was time for the remaining students to play. She said, "All right, Judy, you can wrap it up now". Mother came to a suitable stopping place, exited the stage like Loretta Young, and never again played in another recital.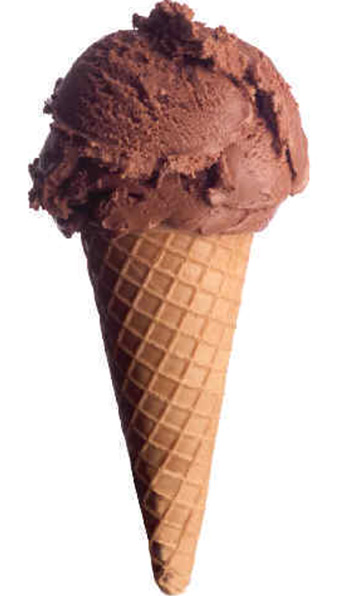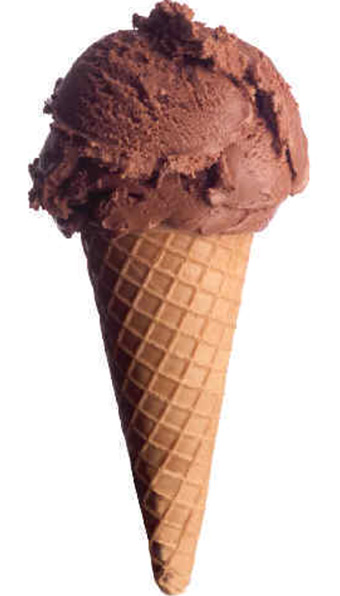 (She does tickle the ivories for us on occasion, and quite beautifully I might add. Mom, here's that chocolate cone you wanted. Enjoy every virtual lick!)
You may also enjoy: Every Time a Bell Rings